7 Key Events That Are Going To Happen By The End Of September
Is something really big about to happen?  For months, people have been pointing to the second half of this year for various reasons.  For some, the major concern is Jade Helm and the unprecedented movement of military vehicles and equipment that we have been witnessing all over the nation.  For others, the upcoming fourth blood moon and the end of the Shemitah cycle are extremely significant events.
Yet others are most concerned about political developments in Washington D.C. and at the United Nations.  To me, it does seem rather remarkable that we are seeing such a confluence of economic, political and spiritual events coming together during the second half of 2015.  So is all of this leading up to something?  Is our world about to change in a fundamental way?  Only time will tell.  The following are 7 key events that are going to happen by the end of September…
Late June/Early July – It is expected that this is when the U.S. Supreme Court will reveal their gay marriage decision.  Most believe that the court will rule that gay marriage is a constitutional right in all 50 states.  There are some that believe that this will be a major turning point for our nation.
July 15th to September 15th – A "realistic military training exercise" known as "Jade Helm" will be conducted by the U.S. Army.  More than 1,000 members of the U.S. military will take part in this exercise.  The list of states slated to be involved in these drills includes Texas, Colorado, New Mexico, Arizona, Nevada, Utah, California, Mississippi and Florida.
July 28th – On May 28th, Reuters reported that countries in the European Union were being given a two month deadline to enact "bail-in" legislation.  Any nation that does not have "bail-in" legislation in place by that time will face legal action from the European Commission.  So why is the European Union in such a rush to get this done?  Are the top dogs in the EU anticipating that another great financial crisis is about to erupt?
September 13th – This is Elul 29 on the Biblical calendar – the last day of the Shemitah year.  Many are concerned about this date because we have seen giant stock market crashes on the last day of the previous two Shemitah cycles.
On September 17th, 2001 (which was Elul 29 on the Biblical calendar), we witnessed the greatest one day stock market crash in U.S. history up until that time.  The Dow plummeted 684 points, and it was a record that held for exactly seven years until the end of the next Shemitah cycle.
On September 29th, 2008 (which was also Elul 29 on the Biblical calendar), the Dow fell by an astounding 777 points, which still today remains the greatest one day stock market crash of all time.
Now we are approaching the end of another Shemitah year.  So will the stock market crash on September 13th, 2015?  Well, no, because that day is a Sunday.  So I guarantee that the stock market will not crash on that particular day.  But as Jonathan Cahn has pointed out in his book on the Shemitah, sometimes stock market crashes happen just before the end of the Shemitah year and sometimes they happen within just a few weeks after the end of the Shemitah.  So we are not just looking at one particular date.
September 15th – The 70th session of the UN General Assembly begins on this date.  It is being reported that France plans to introduce a resolution which would give formal UN Security Council recognition to a Palestinian state.  Up until now, the United States has always been the one blocking such a resolution, but Barack Obama is indicating that things may be much different this time around.
September 25th to September 27th – The United Nations is going to launch a brand new sustainable development agenda for the entire planet.  Some have called this "Agenda 21 on steroids".  But this new agenda is not just about the environment.  It also includes provisions regarding economics, agriculture, education and gender equality.  On September 25th, the Pope will travel to New York to give a major speech kicking off the UN conference where this new agenda will be unveiled.
September 28th – This is the date for the last of the four blood moons that fall on Biblical festival dates during 2014 and 2015.  This blood moon falls on the very first day of the Feast of Tabernacles, it will be a "supermoon", and it will actually be visible in the city of Jerusalem.  There are many that dismiss the blood moon phenomenon, but we have seen similar patterns before.  For example, a similar pattern of eclipses happened just before and just after the destruction of the Jewish temple by the Romans in 70 AD.
Perhaps none of this alarms you.  But when you add everything above to the fact that the elite definitely appear to be feverishly preparing for something, a very alarming picture emerges.
For example, due to fears that a "natural disaster" could interrupt their operations in New York, the New York Fed has been working hard to build up a satellite office in Chicago.
What kind of "natural disaster" could possibly be so bad that it would cause the entire New York Fed to shut down?
And NORAD has decided to move back into the base deep inside Cheyenne Mountain after all these years.  The threat of an electromagnetic pulse was the reason given for this decision.
By themselves, perhaps those moves would not be that big of a deal.  But let's add all of the weird movements of military vehicles and equipment that we have been witnessing lately to this discussion.  I included this list from Intellihub in a previous article, but I believe that it bears repeating…
On March 13th, Intellihub founder Shepard Ambellas detailed photos and documentation of nearly 40 U.S. Army soldiers, wielding training rifles and dressed in full combat gear, participating in an urban warfare style training drill just outside the Texarkana Regional Airport perimeter.
In the middle of April, a report out of

Big Springs

, Texas revealed that a train full of

military equipment

and over a dozen helicopters had arrived in the town ahead of Jade Helm 2015.
Photographs taken in Corona, California a few days later added to the Jade Helm speculation after they showed a MRAP full of what looked to be U.S. Marines driving down the 1-15 freeway. "In broad daylight with not a care in the world"
On April 24th a shocking report on Intellihub News detailed armed troops seen confronting angry protesters in a "professional news package"of riot control training released by the military
"A massive buildup, a lot of movement and its undeniable at this point," read the headline on April 25th after a convoy was seen in Oroville, California that stretched as far as the eye could see.

Moving into May, photographs taken in Indiana showed a massive military convoy heading down the freeway. The photos, taken by a concerned citizen, show the convoy heading west on I-70 for reasons unknown.
Two days later, video footage, this time out of Texarkana, Arkansas, highlighted a convoy of Humvees driving down the highway as well as a trainload of military vehicles that was seen shortly after.
In mid May, Intellihub reporter Alex Thomas published a detailed report that confirmed that the military was indeed training to take on the American people, this time in the form of domestic house to house raids.
The next day a new report, also by Alex Thomas, proved that Marines were actually practicing for the internment of American citizens.
On May 18th, a train full of hundreds of military Humvees was spotted, further revealing the increased military buildup across the country leading into Jade Helm 2015. The train was heading towards Cleveland for unknown reasons although a possible connection to planned upcoming protests had been mentioned.
This past week a massive military war game simulation called Raider Focus was announced. The war game will include the largest military convoy seen on the roads of Colorado since World War II.
On may 23th, Intellihub News reported on pictures sent to ANP that show a 1/4 mile long military train convoy near the Colorado Wyoming border.
Finally, a report published this week detailed a stunning propaganda move by the military involving a New Jersey school and the worship of the military on the streets of America. "As parents, teachers, and students looked on with joy, Marines from the Special-Purpose Marine Air Ground Task Force landed helicopters on the baseball diamond of a New Jersey school."
What does all of this mean?
It is hard to say.  We have imperfect information, so it is difficult to come up with perfect conclusions.
But what I will say is that I believe that the second half of 2015 is going to be extremely significant.  I believe that events are about to start accelerating greatly, and I believe that life in America is about to change dramatically.
So what do you think?  Please feel free to share your thoughts with all of us by posting a comment below…
Strong Earthquake Could Be Israels Biggest Security Threat; Could Destroy 80,000 Homes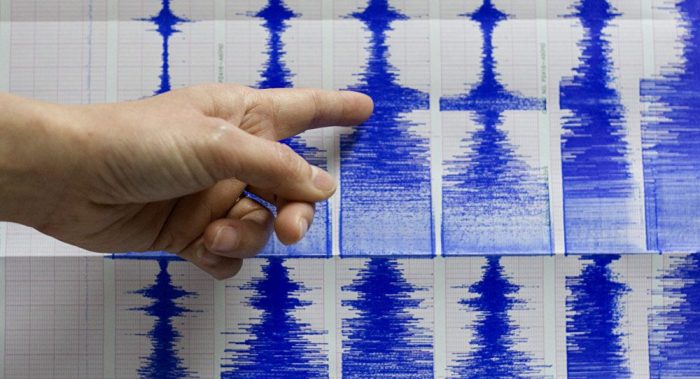 In response to a series of minor earthquakes felt across northern Israel over the past few days, Israeli Prime Minister Benjamin Netanyahu stated Monday that preparations were underway to reinforce the country's infrastructure.
According to news site Arutz Sheva, Netanyahu told government officials during a cabinet meeting this week that earthquake preparedness measures are currently being examined and any necessary actions would be undertaken over the next couple years.
"There are also other threats in the north, threats from nature: earthquakes," Netanyahu told his ministers. "We are preparing together with the Minister of Finance and the Minister of Defense. On the question of the earthquakes, an important act has already been made with National Outline Plan 38, but, of course, there is a need for additional steps and it costs a lot of money."
"It should be spread over a period of years, but it will be brought to the cabinet in the coming days."
National Outline Plan 38 is an Israeli measure to strengthen older buildings against earthquakes. The measure also offers economic incentives to encourage residents to seek building permits that will allow them to reinforce their homes.
A meeting involving representatives from the National Emergency Management Authority, the Israeli army's Home Front Command, police, firefighters, the Magen David Adom ambulance service and municipal authorities is scheduled to take place Wednesday to further address the country's ability to handle earthquake-related disasters, the Times of Israel reported.
The prime minister's remarks came the same day that Jackie Levy, Israel's deputy minister of housing and construction, told The Jerusalem Post that roughly 80,000 homes in the state are in danger of toppling if a powerful earthquake hits.
"There are many old structures that will simply collapse like a tower of cards during an earthquake," Levy told the publication. "On every platform, I have demanded that the Israeli government open its eyes and internalize that this earthquake is a ticking time bomb, and it must invest considerable resources in order to prevent the disaster."
"The government must stop trembling from the large expenditure and ascend one step after another on the budget ladder, because the quakes are going up the Richter scale at a dizzying pace," he added.
Suggesting that the recent series of earthquakes was likely leading up to "the big one," Levy stressed that "this is Israel's biggest security threat."
But not everyone agrees with Levy's predictions. Avi Shapira, a seismologist at Haifa University, told Ynet News that the series of earthquakes doesn't necessarily suggest that a major shaker was around the corner.
"There is no clear evidence suggesting that such a sequence of earthquakes necessarily leads to a massive earthquake," Shapira said. "Statistically speaking, there are places around the world where probability increases. Chances are nothing will happen, but you cannot rule out the possibility that it might."
Israel is situated along the Syrian-African rift, which is part of the Great Rift Valley, a geographic trench that runs from Lebanon's Beqaa Valley southward to Mozambique.
The most recent earthquake felt in the country was Monday evening. It measured in at a magnitude of 3.2. The last major earthquake to hit the region was in 1927, killing at least 300 people and injuring 700 others, CBN News reported. Its magnitude was estimated to be 6.2.
Sputniknews
Forget Yellowstone… A new super volcano is brewing under Massachusetts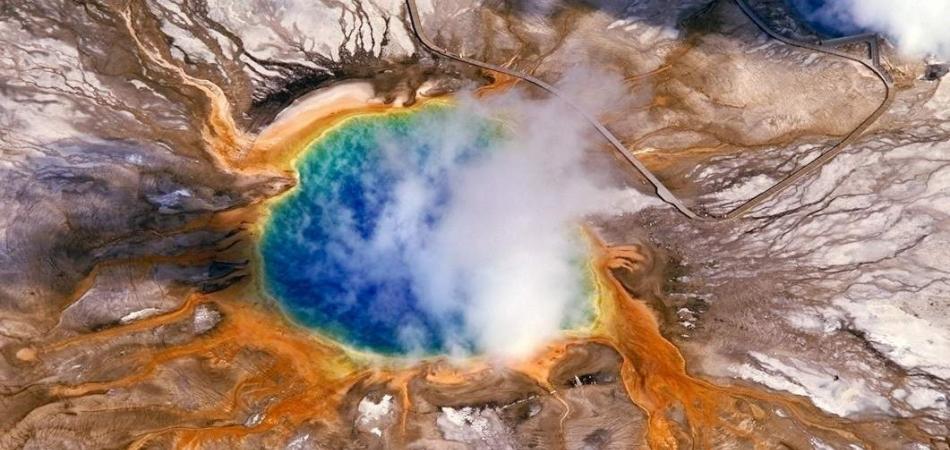 Massachusetts, New Hampshire, and Vermont Are All Sitting On New Supervolcano.
Residents along with geologists of the United States have been focusing on the Supervolcano at Yellowstone but while they have been doing so, what is described as a huge mass of molten rock, has crept up under the northeastern states of the United States.
Geologist Professor Vadim Levin said:
"The upwelling we detected is like a hot-air balloon, and we infer that something is rising up through the deeper part of our planet under New England."
This essentially means that residents of Massachusetts, New Hampshire, along with Vermont are all sitting on a new Supervolcano.
This has come as quite a shock with professor Levin saying:
"Our study challenges the established notion of how the continents on which we live behave. It challenges the textbook concepts taught in introductory geology classes."
The Region Was said to be Geologically Stable with no Active Volcanoes
Over the past, the region has been geologically stable with no active volcanoes reported Foxnews.com. Therefore, the huge build-up of the magma is something that has only occurred recently. While saying recent, considering the geological processes timescale of Earth, it may mean tens of millions of years.
Professor Levin said:
"It will likely take millions of years for the upwelling to get where it's going. The next step is to try to understand how exactly it's happening."
At the moment, geologists have no idea whether or not the huge magma bubble might make its way up to the surface and affect the people living in regions such as Massachusetts, New Hampshire or Vermont.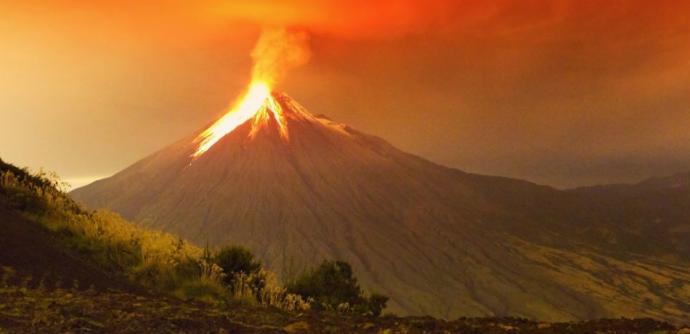 The Molten Blob Might Be Too Small to Rise to the Surface or It Has not had Time
Geologists pointed out that the molten blob is lying under the center of Vermont but it does have western New Hampshire along with western Massachusetts in its grip too. Professor Levin said it might be that the magma blob is too small so it might not rise to the surface. However, on the other hand, perhaps it did not have time to do so yet.
For the time being the residents of Massachusetts, New Hampshire and Vermont are holding their breath, but it may be futures generations that have to worry, perhaps in another 50 million years or so.
Source: Disclose.tv
Scientists Warn of Massive Earthquakes in 2018 Due to Earth's Slowing Rotation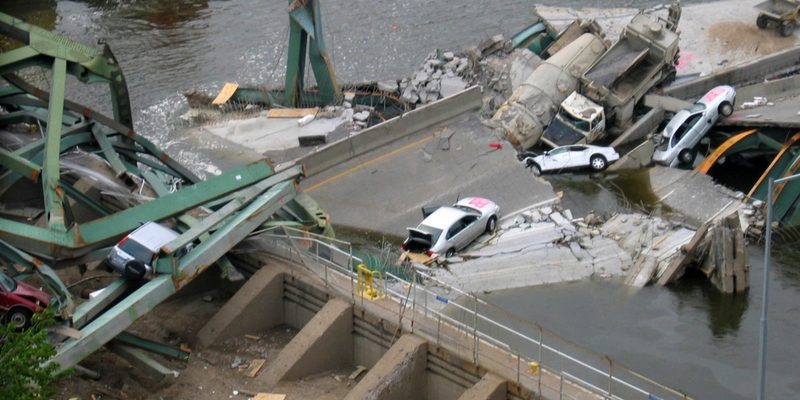 (ANTIMEDIA) — 2018 could see a stark uptick in earthquakes, according to a recent report published in Geophysical Research Letters and presented at the annual meeting of the Geological Society of America.
According to Roger Bilham of the University of Colorado in Boulder and Rebecca Bendick of the University of Montana in Missoula, a tiny shift in the speed of the Earth's rotation could trigger a doubling of the number of earthquakes the planet experiences.
The Guardian's Observer summarized:
"They believe variations in the speed of Earth's rotation could trigger intense seismic activity, particularly in heavily populated tropical regions.

"Although such fluctuations in rotation are small – changing the length of the day by a millisecond – they could still be implicated in the release of vast amounts of underground energy, it is argued."
The scientists studied earthquakes above a 7.0 magnitude since 1900. "Major earthquakes have been well recorded for more than a century and that gives us a good record to study," Billham told the Observer.
In analyzing the data, they found five periods of time where the incidence of earthquakes was higher than other times. "In these periods, there were between 25 to 30 intense earthquakes a year," said Bilham."The rest of the time the average figure was around 15 major earthquakes a year." These periods occurred roughly every 32 years.
In their search for correlating factors, they found these periods of higher rates of earthquakes followed a slowing of the earth's rotation. They found that there were more large-scale seismic incidents following these five-year intervals of slowed rotations.
"It is straightforward," said Bilham. "The Earth is offering us a five-year heads-up on future earthquakes." In their official presentation summary, the researchers note it can be between five and six years, and the latest slowdown began in 2011, "suggesting that the world has now entered a period of enhanced global seismic productivity with a duration of at least five years."
"The inference is clear," Billham said. "Next year we should see a significant increase in numbers of severe earthquakes. We have had it easy this year. So far we have only had about six severe earthquakes. We could easily have 20 a year starting in 2018."
Though it is not clear why the slowed rotation may lead to more earthquakes, Billham and Bendick believe activity in planet's core could be involved. Science Mag explained:
"When day length changes over decades, Earth's magnetic field also develops a temporary ripple. Researchers think slight changes in the flow of the molten iron of the outer core may be responsible for both effects. Just what happens is uncertain—perhaps a bit of the molten outer core sticks to the mantle above. That might change the flow of the liquid metal, altering the magnetic field, and transfer enough momentum between the mantle and the core to affect day length."
The researchers' findings ultimately only establish correlation, not causation. However, they have stirred up interest. "The correlation they've found is remarkable, and deserves investigation," said Peter Molnar, another geologist the University of Colorado.
They also found most of the massive quakes related to this phenomenon have occurred near the equator.