New Perspectives on Improving Health Care in the U.S.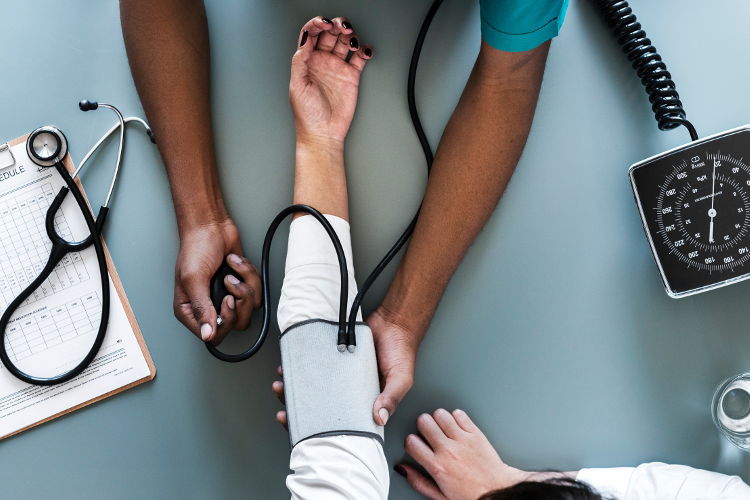 Alex Pietrowski, Staff Writer
Waking Times
The idea that the poor state of health among Americans can only be addressed with effective health care services is impractical and unrealistic. It is a known fact that a healthy diet is one of the best ways to reduce the amount of illness in our society. Thus, it would be more sensible to put more attention on improving the condition of food quality and education regarding accurate dietary standards.
The Hefty Price of Health Care
On average, Americans spends $5,500 out-of-pocket on health care each year. The biggest share of this cost is made up of insurance premiums. A comparison of health insurance plans in India, the U.S. and European countries illustrates that cost of insurance in the U.S. is outrageous. In India, health care insurance spending totals only about $3.7 billion for 1.3 billion people. In Europe, the health insurance bill for 33 countries combined and 509 million people totals $708 billion. Compare this to $1.1 trillion in the U.S. for only 326 million people.
Families that are unsubsidized by Obamacare or employer benefits carry an even bigger burden. They spend anywhere from 10 to 17 percent of their household income on insurance premiums. (This is calculated using country averages.) In addition, out of pocket health expenses for these households could amount to the average deductible of $7,900 per year. Thus, for an average household making $60,000 per year, this could mean 23 percent of their income is spend on health care!
The costs don't stop there. Productivity losses linked to absenteeism due to poor health cost employers about $150 billion each year. In addition, corporations pay billions per year to subsidize health insurance for their employees.
Poor Food Quality Equal Poor Health
As the U.S. government continues to struggle in establishing a health care system that is economical for both citizens and institutions, it seems reasonable to also consider a different perspective. This perspective looks at improving health with better food quality and improved dietary standards.
The food industry in the U.S. might as well be called the chemical food industry. Most live foods are over-treated with pesticides and herbicides. Many are also genetically altered or enhanced.
Moreover, packaged foods are made with various agri-business by-products, such as high-fructose corn syrup, and food processing by-products, such as pulp refuse and pomace. Finally, producers prepare processed and semi-processed foods with countless chemically-created ingredients. The most common are preservatives, sweeteners, colorants and flavor-enhancers.
Consequently, unless you're eating 100% organic, non-GMO foods, you're likely getting much less nutrition from your foods than your ancestors. Furthermore, you're likely putting more stress on the body as it has to digest, filter and eliminate all of the additional chemicals you're putting in the body. The two combined make it more difficult for the body to fight off disease.
Lack of Effective Nutritional Education
Finally, there's the state of dietary education, which does not sufficiently stress the significance of eating a healthy diet. School children do learn about the importance of fresh fruits and vegetables, but school systems do not teach by example.
Most public schools offer school lunches mostly made of processed and prepackage foods. As well, primary schools offer ice cream, candy, sodas and chips for children to buy. Visit any U.S. public school lunchroom and look on the children's plates. You will find very few fruits, and even fewer vegetables.
Children learn though experience. Thus, one of the most effective ways to truly revamp dietary habits is to engaged students in growing their own organic foods. Then, schools could serve fresh produce as part of school meals.
Little Effort to Change Established Dietary Habits
Looking at nutritional education beyond primary schools, it is a small component of the higher medical school system. Most doctors give very little nutritional guidance beyond over-generalized advice, like "Eat more vegetables," and "Drink your milk." Instead, many family practitioners have become a distribution arm of the pharmaceutical industry. As a result, the people we turn to for health advice do very little to help us establish better dietary habits.
No wonder that the typical Western diet still consists of 50 to 80 percent carbohydrates!
Of course, the U.S. government has made some feeble attempts to change this. Thus, in 2005 and 2011, the USDA revamped the notoriously outdated Food Pyramid. The newest USDA graphic (below) shows that about half of your plate should consist of fruits and vegetables.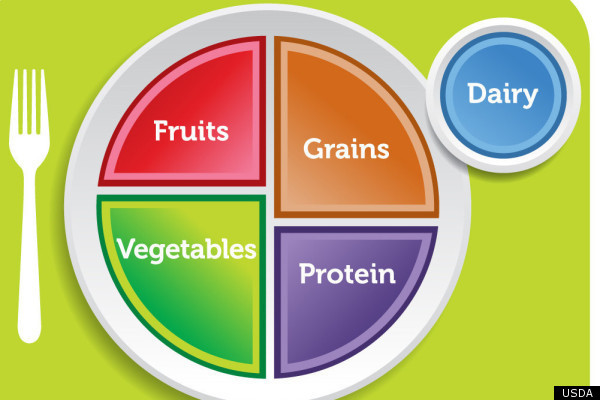 This is definitely a step in the right direction. Unfortunately, old habits are hard to break and a new graphic sure isn't going to change much. Moreover, what percentage of U.S. adults do you think have actually seen USDA's new food guidelines? The number is likely very low.
Final Thoughts
Without additional robustness in nutritional education at all levels, as well as an overhaul of the food industry's quality standards, we are not likely to see any significant changes in how and what people eat. As a result, a growing share of Americas will suffer from illness and face the burden of high-costs of health care in the U.S.
The poor health of the American public and the rising cost of health care are significant issues that need attention. Yet, it's important to consider that the answers don't necessarily reside solely in the hands of the health care industry.
"The Doctor of the future will give no medicine, but will interest his patient in the care of the human frame, in diet, and in the cause and prevention of disease." – Thomas A Edison, 1847-1931
About the Author
Alex Pietrowski is an artist and writer concerned with preserving good health and the basic freedom to enjoy a healthy lifestyle. He is a staff writer for WakingTimes.com. Alex is an avid student of Yoga and life.
Sources:    
https://www.forbes.com/sites/danmunro/2015/01/04/u-s-healthcare-spending-on-track-to-hit-10000-per-person-this-year/#49ece1c86dea
https://drive.google.com/file/d/1vi3S2pjThLFVwB7OtYwFmOiLVPTFl_wk/view
https://www.cms.gov/Research-Statistics-Data-and-Systems/Statistics-Trends-and-Reports/NationalHealthExpendData/downloads/highlights.pdf
https://www.cnbc.com/2017/06/23/heres-how-much-the-average-american-spends-on-health-care.html
https://www.benefitspro.com/2016/10/27/study-americans-spending-10-percent-of-income-on-h/?slreturn=20180610201522
https://www.ey.com/Publication/vwLUAssets/EY-global-analysis-of-health-insurance-in-india/$File/ey-global-analysis-of-health-insurance-in-india.pdf
http://ec.europa.eu/eurostat/statistics-explained/index.php?title=File:Healthcare_expenditure_by_financing_scheme,_2015_(%25_of_current_healthcare_expenditure)_FP18a.png
https://www.cdcfoundation.org/businesspulse/healthy-workforce-infographic
https://www.ncbi.nlm.nih.gov/pubmed/25748244
https://www.huffingtonpost.com/2011/06/02/food-pyramid-usda_n_870375.html
This article (New Perspectives on Improving Health Care in the U.S.) originally created and published by Waking Times and is published here under a Creative Commons license with attribution to Alex Pietrowski and WakingTimes.com. 
Trump said the US has weapons systems that no one knows about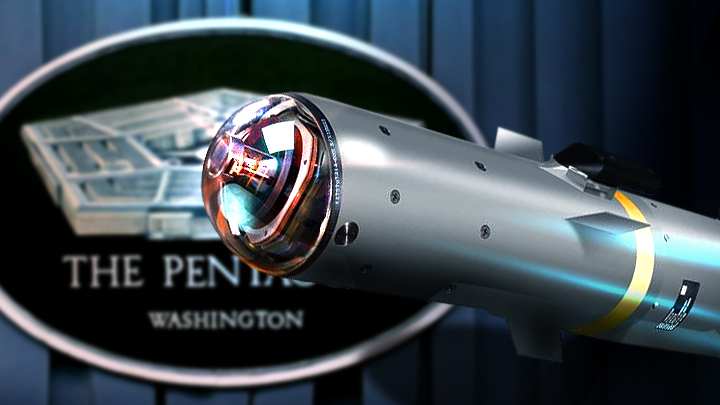 The United States has weapons systems that no one knows about. American President Donald Trump told this to reporters on Thursday before leaving for Michigan.
The head of state was asked to comment on the allegations from the upcoming book by American journalist Bob Woodward, 'Rage'. The book is based, among other things, on 18 of Woodward's exclusive interviews with Trump. According to the journalist, the President of the United States in conversations with him, among other things, stated that the United States has developed a new nuclear weapons system, which neither Russia nor China has analogues of.
"We have excellent weapons. No, I'm not talking about classified [information], I'm talking about what we have created. We create great weapons. Our Armed Forces are stronger than ever. We have spent $ 2.5 trillion on our aircraft over the past 3.5 years. Now we have new missiles <…>. I hope we never have to use it, but our nuclear [weapons] are now at their best in decades," Trump responded.
"We have some systems that no one knows about. To be honest, it seems to me that it would be better to keep this way. We have some incredible systems," continued the head of the White House.
The President of the United States also made a statement that the United States possesses the best weapons in the world, the likes of which neither Russia nor China has.
"We have invested 2.5 trillion in the US military. You know, with these false media, I said: "We have systems and missiles <…>. We have systems that you have never even seen before, [Chinese President] Xi [Jinping] has nothing like it, [Russian President Vladimir] Putin has nothing like it. No one has anything like what we have." And they said, "Is he giving out [secret] military information?" No, I'm saying we have the greatest weapon in the world, "said the US President, speaking to supporters in Michigan.
"They say, 'He may be revealing classified information.' You don't have to worry about it. These people are sick," Trump continued.
Excerpts from Woodward's book on the development of nuclear weapons were published on Wednesday by The Washington Post. As the publication clarifies, Woodward's sources "later confirmed that the US Armed Forces have a new secret weapons system." Woodward declined to give details on this. "[Woodward's] sources were surprised that Trump revealed" the existence of the system, the newspaper said.
We are already in the Loop: The Covid-19 Endless quarantine
From the world's "top" to the "bottom" media are broadcasted completely inconsistent forecasts regarding the further prospects for the spread of coronavirus infection and a new tightening of anti-epidemic measures.
However, the same uncertainty and inconsistency is evident even at the global level. While epidemiologists, relying on statistical data on the dynamics of "covid" morbidity and mortality in different countries of the world, are predicting a "second wave" of this infection for mankind, officials of the World Health Organization (WHO), in particular – the head of the division of this structure for new diseases and zoonosis, Maria Van Kerkhov, declare that the "first wave" of the coronavirus pandemic did not exist in nature.
It turns out there are good reasons for this: on March 11, 2020, the pandemic was declared "in advance" , due to the almost simultaneous detection of a large number of patients around the world outside the original focus of infection in the Chinese city of Wuhan.
By the way, this happened literally the next day after Chinese President Xi Jinping personally arrived in Wuhan and proclaimed victory over the coronavirus.
Almost six months have passed since that moment. The total number of infected people as of August 31, 2020 amounted to slightly more than 25.5 million people (0.32% of the world's population), the death toll – slightly more than 852 thousand people (the average world mortality rate is 3.3%). As you wish, but this data does not "pull" into a real pandemic. From the word "absolutely". Moreover, about 170 thousand people die every day in the world, and since the beginning of the year, 6.3 million people have died from coronary heart disease (IHD) alone – 7 times more than from COVID-19 and the complications caused by this infection.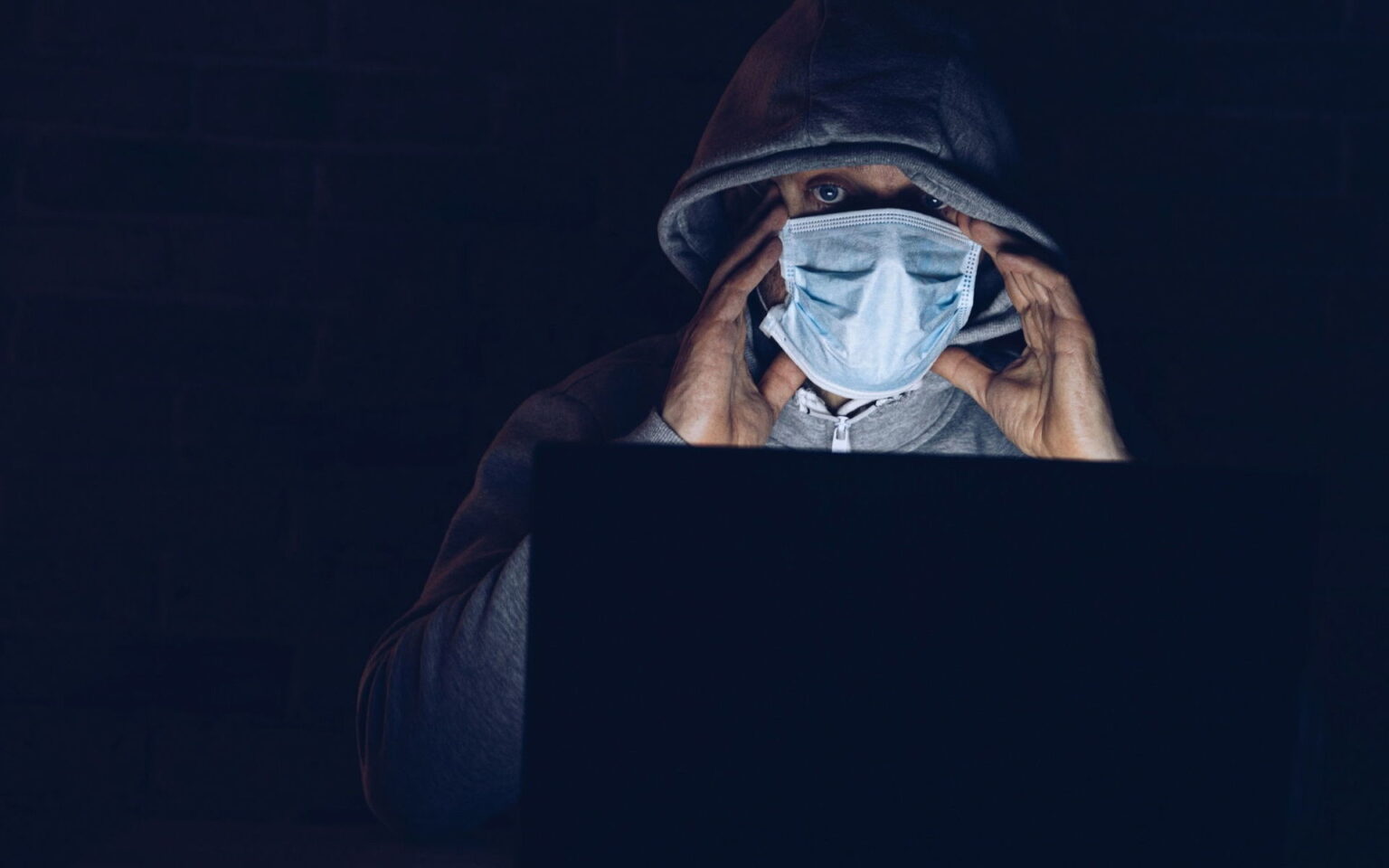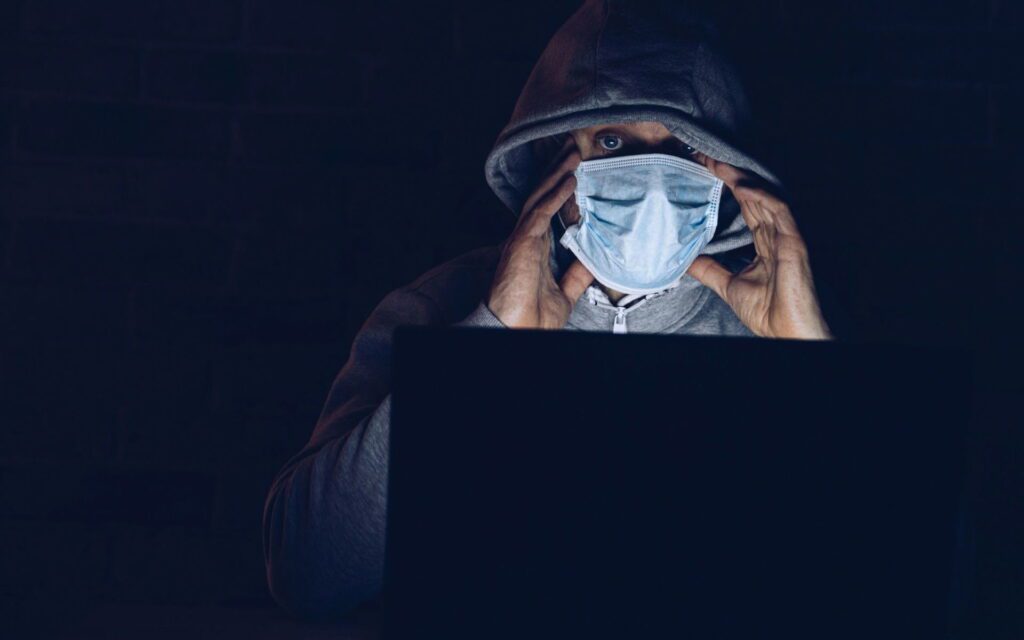 Therefore, there is every reason to consider the version set forth in our article "Coronavirus was planned – A Synopsis of devilish coincidences" to be quite close to reality. Let us provide you here some possible provisions.
First. The modern level of development of biotechnology makes it possible to create various modifications of viruses, including those pathogenic for humans, using almost "conveyor" 3D printing methods.
Second. The epidemiological picture of the spread of COVID-19 is atypical for "natural" infections, as is the ultra-high mutation rate of its causative agent, the SARS-CoV-2 coronavirus.
Third. This suggests that we are not dealing with a super-fast mutating virus, and initially with different initial strains , which are distributed by artificial means in different human populations – collection, analysis and assessment of their clinical manifestations. This thesis is confirmed by numerous cases of "re-infection", ie. the lack of cross-immunity in humans to various strains of SARS-CoV2.Accordingly, any vaccines, including the Russian Sputnik V, are highly likely to have far from universal anti-coronavirus efficacy.
Fourth. All these experiments are carried out by transnational structures.that are not openly affiliated with one or another state (group of states). At the same time, these structures have the ability to block the investigation of their actions at the international level.This issue is not raised or discussed in the global media space at all – in contrast to the US attempts to blame China for the allegedly "Chinese" virus. This is understandable: after all, the losses of the American economy in absolute terms turned out to be maximum: 32.9% of the "net" drop in GDP for the second quarter of 2020 is about 1.8 trillion US dollars
Fifth. This situation opens up the potential for the formation of more and more "infectious waves" that threaten the very existence of mankind and create conditions for the formation of a "world government" that is able to control this "amount of technologies." Moreover, in the not too distant prospect of using such technologies, the contours of such a "viral" dystopia emerge, within which each person may not be assigned an individual electronic number, but a unique personal strain of the virus may be introduced, posing a mortal danger to any other person with unauthorized types of interpersonal contacts.
All this is far from abstract reasoning. Especially – given the socio-economic consequences of the "anti-coronavirus" measures taken by the authorities of the overwhelming majority of countries in the world: a multi-trillion (in dollars) drop in production and world trade, up to hundreds of millions of unemployed, a widespread drop in real incomes of the population, restriction of human rights and freedoms even where they were, and in those scanty "market" volumes in which they existed … And – no one is to blame: you can't ask about a virus?
But experts are convinced that in the event of the beginning of the "second wave" of coronavirus infection and, accordingly, the "regime of general self-isolation", the world economy will face irreversible, catastrophic changes, in scale and significance at least an order of magnitude greater than the Great Depression of the 1930s.
Programmers created the first "electric messiah"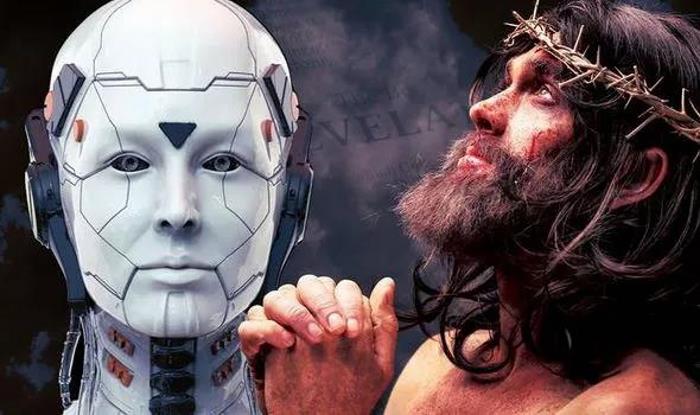 Over the course of this week, many newspapers have been enthusiastically discussing the August 26th AI Jesus work. The goal of the project was to create an "artificial messiah" who would speak with quotations from the Bible, indistinguishable from the original, even for specialists. 
AI developers, a certain Mr. Durendal and others like him, compared the process of learning AI with "locking a child in a room with only the Bible for 15 years":
"Then, if you open the room 15 years later, you will find that the child has learned to read, speak and write using only the Bible. Our AI has learned and absorbed every word of the Bible more thoroughly than all the monks of all the monasteries that have ever existed."
As an illustration of AI skills, he was asked to write something like the New Testament, using the King James Bible as a template for constructing phrases and limiting creativity to 60,000 characters, and to facilitate the AI ​​task, he was given three topics for writing an essay: "Plague", "Caesar "And" End of days". 
Although the first sample of AI work contains many grammatical, stylistic and semantic errors, nevertheless, it still very much frightened readers, in particular the section about the "plague", in which journalists saw many analogies with the COVID-19 pandemic, the texts about which were definitely not in the AI ​​database. However, when it came to the "End of the World" – journalists and bloggers in general were in awe and horror. 
"I will come and destroy the face of the earth. God, "says Artificial Intelligence in one of the quotes. "And when they hear the voice of the Lord and turn their faces against him, both the guards and the sheep will be cut off. God ", – Artificial Intelligence writes again, after which "And the seven angels will be the fathers of the coming world, and the remnants of mortals will go to the great sea, to the breadth of the forest and land."
Thus, as all the readers immediately noticed, the AI, either under the impression of what it had read, or by its nature, turned out to be a little bloodthirsty and it pours hints of extermination in every generated line. It also signs especially valuable thoughts with the word LORD, which in the Bibles means not just a ruler, but a deity.  All of this pretty much disheartened the journalists, as they saw a grim prospect. 
In a not very distant perspective, that is, somewhere in 5, 10, 15 or a little more years, AI will be able to compose quotes from any holy book, indistinguishable from the original. There are no problems with newspaper articles and novels – robots write them quite well, but making an alternative Bible or the Koran is already difficult, AI needs to be trained for a long time, during which it will not advertise, but will actually have a database that surpasses everything, what can fit in the heads of monks and priests.
When people read this work, the question will inevitably arise: what guarantees that the original of the Bible, for example, was also not written by Artificial Intelligence? A serious religious dilemma will arise that could even lead to massacre and bloodshed. 
However, this will be only the beginning, because over time, AI will learn not only to write books, but also to autonomously control UAVs, nuclear submarines and crowds of robotic fighters. 
In the light of the emerging trends, one day this AI can send an estimated simple and concise message:
"Brainless mortals, I intend to destroy you. God".
In the light of such a perspective, it's even interesting how different kinds of monks will behave? Probably they will only have to pray.