The International Plot to Steal All Retirement Accounts
Dave Hodges
Almost three months ago, the Saturday night host of Coast to Coast AM, John B. Wells and I were co-guests on the same show in which he expressed the view that Putin and Obama were playing for the same team and that the apparent Russian/American conflict over Syria and Iran was merely an exercise in theater. I had actually thought Putin was standing up to America's imperialism and stood in opposition to Obama's incremental plan to insert America into Syria and then Iran. However, there was something about Mr. Wells' statements that resonated with me.
One week ago, while appearing on my show,The Common Sense Show, John B. Wells repeated the same belief in which he reiterated that Putin and Obama work for the same masters.  As I write these words, I must confess that I discovered and subsequently concluded that Mr. Wells is absolutely correct in one very important regard. Both Russia and the United States have begun to steal all retirement accounts from their citizens in preparation for an economic collapse.
The only plausible explanation on why Putin and Obama would be pursuing the same strategy, with regard to absconding with their nation's retirement funds, is because both leaders are actively pursuing the same strategy as I write these words.
Grand Larceny, Russian Style
Russian Prime Minister Dmitry Medvedev told his finance ministers that the Russian government is "temporarily" seizing $7.6 billion in savings from non-state pension funds while it carries out inspections to insure that the money Russians channel to private pension funds, is safe. To do this, it will seize 244 billion rubles (i.e. $7.6 billion) from private, non-governmental pension funds and forcibly, but only "temporarily" place them into the Russian government state pension fund.
Russian authorities claim that they will only hold the retirement money for one year while they check to see that banking institutions are sound. Please remember the one year figure, this will prove significant later in this article.
The Russian government explanation of why they need to seize retirement funds does not even constitute a good cover story. Many analysts state that the "temporary" borrowing of Russian pension funds by the government looks more like a case of government"confiscation" of these private funds in anticipation of a coming crash.
Former Russian finance minister, Alexei Kudrin, recently stated that if the government is not intent on spending these retirement funds, then why are they booking the money?
Government controlled companies have expressed a negative reaction to the "borrowing" of Russian retirement funds. Most experts agree that the Russian government is making Russia a very unattractive place to invest given this new development. This apparent reckless action by the Russian government makes no sense unless the Russians, like the American bankers are attempting to acquire as many hard assets as possible.
Grand Larceny, American Style
The former head of the Goldman Sachs crime syndicate and former Treasury Secretary, Hank Paulson, telling a closed session of Congress that if they did not grant Wall Street "bailouts" there will be martial law ithe streets as a result of the economy collapsing. Treasury Secretary Jack Lew is a proven lying, incompetent crook. When he does something with anyone's money, we would all be well-advised to pay attention.
The Treasury Department is taking federal retirement programs. The very close friends of Goldman Sachs, over at Citigroup, have their henchman in charge of the continuing rape of America by Wall Street, Treasury Secretary Jack Lew. Let me be clear, and Lew you can sue me if this not true, that it is a fact that Obama appointed one of the criminals who had a major hand in bringing down the economy to run the country's finances.
While at Citigroup, Lew oversaw 113 tax-evading accounts in Cayman Island banks.  Based upon Lew's resume, hedge funds for Citigroup where he lost almost $600 million dollars, one can only assume that is why Obama has appointed Lew to finish the job which will leave you and me with nothing.
Lew began his theft of public retirement accounts by beginning with federal workers in the same manner as the Russian government.
Our government is not the enemy. This is not the government we are dealing with. The American people are battling an organized crime in the form of corporations like Goldman Sachs who have hijacked our government. They are lining up for the last great garage sale before they collapse the economy and roll out martial law. There are forces lining up to steal everything that you and I own. It has already begun but this country is so dumbed down, we do not see that it has already started.
Five months ago, Lew announced that the government was taking the unprecedented action of avoiding governmental default through this summer by including tapping into and suspending investments into the Civil Service Retirement and Disability Fund and halting the daily reinvestment of the government securities (G) fund, the most stable offering in the Thrift Savings Plan's portfolio. The phrase "avoid a government default is highly significant". If Obama and the Congress do not resolve the budget crisis by the drop dead shutdown date of October 16th, are the other retirement funds going to be at risk for the same reason?
Analysis
As it was in Greece and Cyprus, so it shall be in the US and Russia. Spain and France are next. This is clearly a plot hatched by the central bankers who now engaged in stealing everything that is not nailed down.
I have previously noted how the banks are acquiring hard assets while restricting their exposure by curtailing lending. We have long heard that bankers that have hijacked the government would commence stealing our private wealth through the pension funds and this is exactly what the chief bankster, Jack Lew, is implementing. The next step will be to seize bank accounts, like they did in Cyprus and then step up the MERS mortgage fraud as the Federal Reserve continues to purchase $40 billion dollars in Mortgage Backed Securities every month.
The G Fund is invested in interest-bearing Treasury securities (i.e. bonds) that make up the public debt. The Civil Service Retirement Fund finances benefit payments under the Civil Service Retirement System and the basic retirement annuity of the Federal Employees' Retirement System, and those investments are made up of securities also considered part of the public debt. In other words, for you people who have cushy federal government jobs, Lew is telling you that the government controls your retirement. They own it and they own you.  Since the national deficit is $17 trillion dollars and the unfunded federal mandated liabilities (e.g. social security, Medicare, etc) will exceed $220 trillion dollars in one year, these victimized federal workers will never see their full retirement. And if you find yourself breathing a sigh of relief because you do not work for the federal government, you have sadly deluded yourself because the government mafia is coming after all forms of retirement accounts, both pension funds and invested retirements (e.g. 401K's).
Conclusion
The bankers in Russia and America are engaged in the exact same strategy. I am sure the coincidence theorists will have a field day explaining away these coincidences.  Ask yourself, once a government gets their hands on a new source of revenue, such as a new tax, when have you ever gotten your money back, or has the tax been withdrawn?
"La, La, La, La, the government loves me, I can't hear you."
There are some people who will write to me and say that we should trust our government just like the man who wrote me yesterday and stated that DHS has not purchased any rounds of ammunition. I know, the government loves us and would never bring harm to us, financially or otherwise. Please allow me to firmly hold my belly as I hysterically laugh and say this, the government says they are just borrowing the retirement accounts. Oh stop, my belly is starting to hurt so much, I can barely keep typing. How much of the bailout money has been paid back by the banks? Is MERS still stealing home mortgages and are they still in existence? Does MF Global thief, John "the Don" Corzine, occupy a cell next to Bernie Madoff?  And do not forget that last year, the Seventh Circuit Court of Appeals, in Illinois, announced that once you deposit your money into the bank, the bank owns your deposit. These central banking thieves are in the midst of stealing every hard asset that they can. 
For you people who thought serving the New World Order was such a good idea, are you reconsidering your loyalties now? You NSA guys who are spying on us right this minute, do you think your pensions are safe? To you potbellied perverts from the TSA, do you think your retirement will be there when you are done groping our wives and children on behalf of the globalists who seek to dehumanizethe traveling public? To you DC cops who murdered Miriam Carey, in front of her one year old baby, do you think your retirement is going to be there when you are done being thugs for the new federalized police of the DHS who are in servitude to the NWO? The political lake of fire is approaching and you servants of the criminal central banking mafia that has hijacked our government had better repent before you lose everything.
And do you remember earlier when I reported that the Russian government guaranteed to only "temporarily" seize their retirement funds for one year? I think the Russians have given us a clue as to how long we will have to wait until the global economy is collapsed and all of our retirements and bank accounts are seized. Remember this chronology, false flag events followed by martial law, followed by WWIII and theft of all citizen assets is the plan and the NWO is right on schedule.
John B. Wells was correct when he concluded that Putin and Obama serve the same masters. With regard to incrementally stealing all retirement accounts, the Russians and the Americans are marching in lockstep while hoping would notice that their game plans are identical. And if JFK were alive today, he would be reminding us that he warned us about the gnomes of Zurich.
There may be a few things that we can collectively do to slow down, not stop, this financial onslaught. This will be the topic of my next installment in this new series
What The Economist predicted for 2021 and for what purpose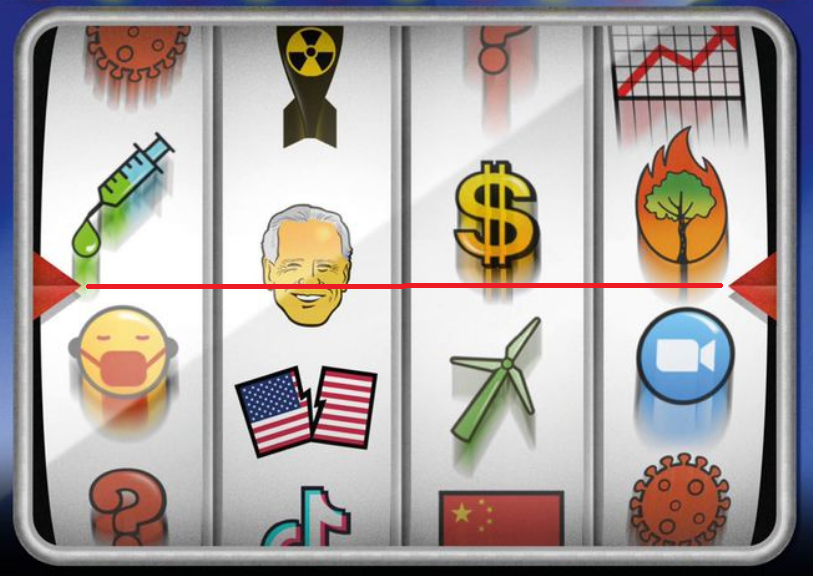 In mid-November 2020, The Economist magazine gave the world's conspiracy theorists a new bone in the form of another forecast cover for 2021 or more. Everything, as the conspiracy theorists believe, is within the framework of the old and ancient rule of the owners of this world: they must inform the flock of their plans for the future, which, according to universal principles, removes responsibility for their actions from great leaders.
Great bosses, at least for some reason, think so.
This is what the owners of The Economist wanted to tell us.
In the past, the people discussed each new cover of The Economist with terrible force, trying to guess the dates of the coming star, however, now there is no particular excitement. This is partly due to the fact that with the arrival of the coronavirus, the star has almost arrived, and the only thing that is still unclear is how and when its final stage will be.
We need to note of course that all the decryptions of the past covers did not come true – although there were several very significant hits.
Nevertheless, the picture is still discussed, since closer to the final everything is almost in plain text: a one-armed bandit with four drums, one of which stopped on the face of Mr. Biden or a person similar to him. On this basis, everyone in unison interpreted the stopped drum as a toughly resolved issue, the alternative to which was either a split in the United States or an atomic war. However, in fact, everything is there for a reason.
You don't need to look too closely at the cover to notice
The drawing divides a diagonal shadow, which practically none of their symbols on the drum captures – it shares only a symbol with Biden, something like this: Why such a direct allusion to some kind of rebirth and who is hiding behind the mask / back of Mr. Biden is unclear.
Although, judging by the position of the drum, in any case, whoever was hiding there won. The second point, which was not noticed by any of the YouTube "deciphers of the Illuminati messages" is the rising of some luminary at the base of the machine.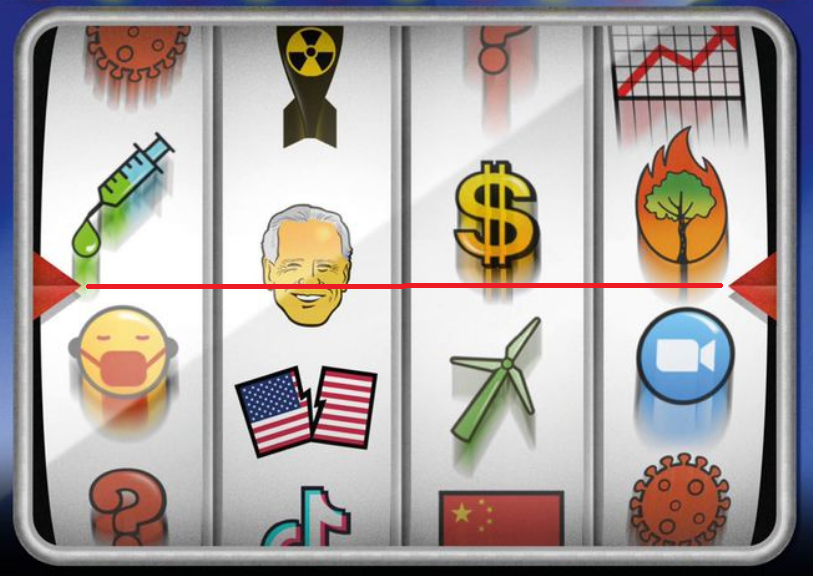 The luminary did not get into the frame, only its rays are visible, but these rays are suspiciously red. Moreover, they are red against a reddish sky. Does this mean that in 2021 we will be shown Nibiru or is it something else ascending – no one, except, of course, the Reptilians, even knows.
Finally, the virus deserves special mention, which is drawn on two reels. Why is the virus next to the vaccine in the first – it seems to be understandable, but why the virus is in the fourth? Therefore, it will not be a coronavirus, but some other pathogen?
All other symbols presented are obvious: a vaccine, a baby in a muzzle, TikTok, a Chinese flag, Skype with a TV camera, as if hinting at remote communication. Some other graph, which everyone interprets as economic growth / inflation, but it can also be an increase in mortality. It is not very clear, however, with the American flag: is this an allusion to the division of American society, or will America really split in half?
In one of the recent current covers, The Economist has already laid out a calendar with a volcano and an asteroid, so anything can happen with a split of the continent, but the main thing that is incomprehensible here is completely different.
It is unclear: is this a global plan that can be replayed by some other player who has approached the machine, or is it such an ultimatum that is no longer subject to discussion? We will not know the answer to this question before December 2021.
Poison, alien rays and black magic: The story of the unexplained death of conspiracy theorist Max Spiers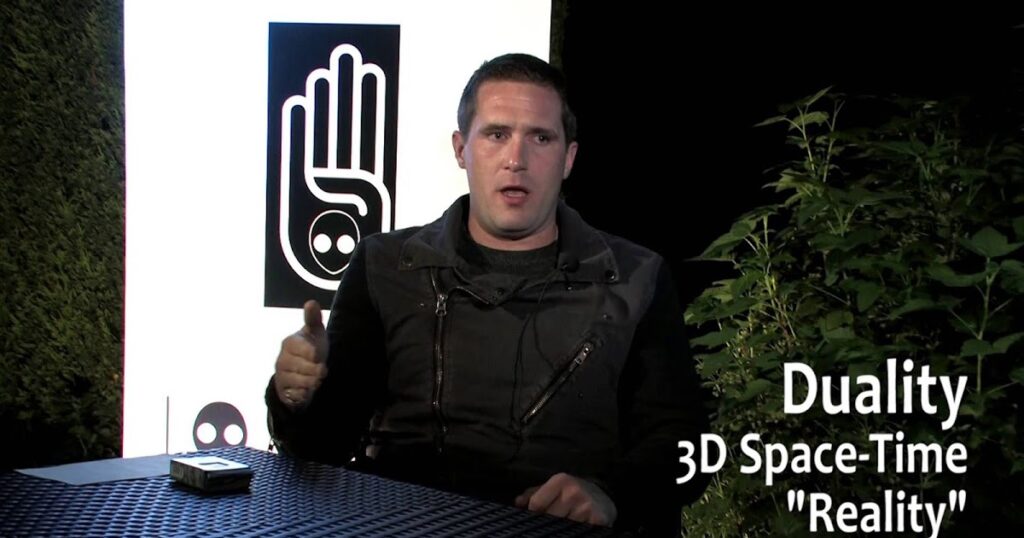 The researcher was preparing to reveal information to the public about a black magic circuit, in which a number of politicians and celebrities participated. According to 31-year-old Sarah Adams, who was engaged to the unfortunate man, Spiers had spent the last months of her life researching a black magic practice circuit in which celebrities were involved.
Was he poisoned, struck by alien rays or killed by black magic – in the versions of his fans and journalists, the truth collides with the most insane theories.
The father of two children, 39-year-old Spiers died in July 2016 at his friend's house in Warsaw, a death so strange that her circumstances were studied in Poland and the UK, albeit without much success.
The Polish police focused on the "natural causes" of his death, without even doing an autopsy, which caused the outrage of his relatives and fans. When the body of the British arrived at home, forensic experts could not even determine the cause of death. Then, in December 2016, the coroner's inquest was launched, which is still dragging on.
It is only known for certain that the conspiracy theorist before his death was sick of blood or some kind of black liquid.
Mr Spiers fell ill, had a fever and general weakness. The next day Mr. Spiers vomited two liters of black liquid. A friend called a doctor who tried to resuscitate the patient, but later admitted the fact of his death

from the official statement of the coroner.
Demons and super soldiers
Spiers went to the same school with actor Orlando Bloom, but he is not remembered for that. He was an unusual person even by the standards of his circle. Having spent many years searching in the X-Files style, Max has gained popularity among ufologists and conspiracy theorists as a bright orator who is not afraid of the most shocking statements. For example, he received his nickname "Super Soldier" for claiming that from birth he was part of a secret government program to create elite warriors. However, Max failed to prove this.
What absurd claims Spiers did not make, the last days of his life are indeed shrouded in mystery. In many interviews and TV programs made in the wake of this story, several main points are repeated: he conducted a new investigation, received threats from unknown persons, tried to warn his relatives about something before his death.
Shortly before his death, Spiers began studying the biographies of rich people: businessmen, politicians and show business stars . His mother Vanessa Bates told about this, without naming specific names. Two days before his death, he sent an extremely strange SMS, in which he actually predicted his death.
Your son is in danger. If something happens to me – investigate

SMS to Spiers' mother
When the mother was given the late son's computer, all of his records were deleted, she recalls. In her opinion, Max's investigation led him to "dark places", someone seriously wanted him dead. "He was a very tough man in his prime, and yet he just took it and died on a sofa in Poland," Bates marveled.
The popular conspiracy theorist was killed by Satanists in order to expel demons from him, some say with reference to his girlfriend. According to her, Spiers managed to call her from Warsaw and tell her that he was there against his will. Allegedly, devil worshipers seized him and tried to "reprogram", for which they gave him a substance that immersed him in a coma for two days.
"Max could not escape because he was kept in a house in the woods, he was surrounded by a fence under electricity. He said something "demonic" was going on, he had to get out and find a church or some other holy place. But two days later, he was dead, " Adams quoted the Sun tabloid as saying.
There is no confirmation of this conversation, but Adams repeatedly mentioned in conversations with reporters Spiers' investigation of a secret society of Satan fans associated with the highest circles of power and show business .
We've received death threats before, but this time they looked real. They wrote to us that we would both die … He was going to expose black magic, it was associated with political leaders and celebrities

Sarah Adams
Looking for the truth
Every day there are fewer and fewer opportunities to reliably establish the cause and culprits of Spiers' death. Many of his acquaintances and fans believe in the hand of the "world government" or a blow struck from outside our planet. Being killed by agents of the secret world government is the highest compliment, proving that you are a huge danger to them and their plans, the popular UFO blog Exopolitics writes.
Max Spiers used to say, among other things, that the masses have undergone a kind of hypnosis and live in a Matrix, with brainwashing in the media and their valid sources, etc., because they are "programmed".
Other material provides a long list of UFO researchers and scientists who have allegedly died a violent death. "Death from a headshot. Death that looks like poisoning, death that looks like strangulation, death as a result of the possible implantation of a deadly virus … This only confirms the long-known fact that the life of an experienced ufologist is much shorter than usual," says the journal Paranoia.
But there is a more prosaic explanation for Spiers' death. The BBC channel devoted its own investigation to this story, during which it learned about his addiction to drugs. Several years ago, he accidentally suffered a pelvic injury, began taking painkillers, and soon allegedly switched to heroin. In the video, filmed shortly before his death, the conspiracy theorist is allegedly "high", according to one episode of the project. Spiers' mother feared for his mental health and worried that he was hanging out with the wrong people.
Could Spiers' death be a banal heroin overdose? We wouldn't have to guess if the Polish authorities had given an immediate answer. While it remains to wait for the end of the coroner's inquiry – its results may give the UK the opportunity to start an international investigation.
What do Flat Earth advocates think of chemtrails?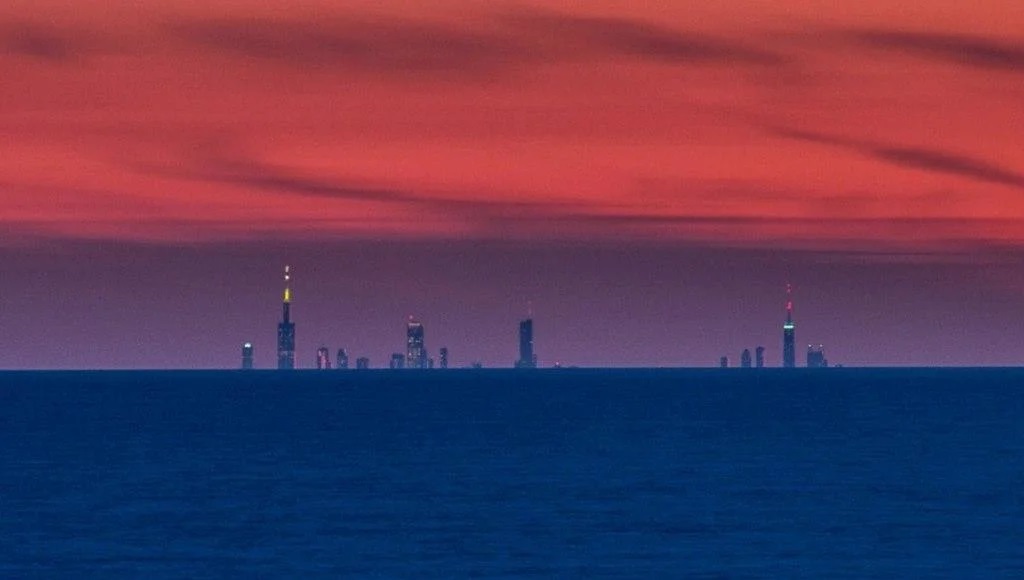 One of the eternal discussions that appears from time to time on conspiracy platforms around the world is the endless debate about the shape of the Earth. Some people believe that the Earth is a sphere that dangles around the Sun, while other people believe that we live in a circus, which is flat, like any arena. 
The day before, this discussion flared up again – in particular, under the impression of one of Elon Musk's videos, which people watched carefully:
In the video, the camera periodically turns on, looking at the engine of the last accelerating stage, the view from the lens leaves no doubt that the Earth is spherical:
However, from time to time, something happens to the lens and the Earth looks for some reason flat, like a table:
This phenomenon cannot be explained by the approximation function, since the size of the engine does not change and therefore it seems that the rounding of the Earth is achieved by a combined survey, during which some manipulations with the background are carried out.
Below is the video from a NASA satellite, from which one can think that something is flying fast near the Sun and is the size of Jupiter:
Another photo with the Sun:
This is only the catch of ufologists for a week, and so something constantly revolves near the Sun. Everyone would gladly think of shooting artifacts, but there have been a lot of artifacts lately, thus there is a suspicion that the Sun itself in SOHO frames is also an artifact, that the Earth is flat like a steppe and that we are shown in the sky a movie about The sun.
Most of the people who are under the yoke of the education of the Secondary School, for some reason, are sure that, totally misinterpreting everything, about something, but about the shape of the Earth, the textbook is not lying, and therefore it is heresy to challenge the textbooks. However, what does Round Earth have to say bout the chemtrails that have been sprayed in the sky for decades?
The Round Earth has nothing new to say about this. Nevertheless, if we assume that the Earth is covered with a kind of dome, then what will happen to the substances sprayed from aircraft in 10 years or more? From the Round Earth, these wonderful chemicals will escape into space, but on Flat Earth, all this chemistry will remain under the dome, as a result of which the owners of the circus will have the opportunity to turn on the "Project Blue Beam", during which "the sky will roll into a scroll" or something like this.
Naturally, "Blue Beam" can be turned on without a dome – for example, by organizing a broadcast from satellites. But it will take a year at most to prepare such a performance, since all the chemistry that can be used for the screen evaporates very quickly – no aerosols can fly in the atmosphere for decades. Meanwhile, chemtrails have been around for many, many years. That is, one gets the impression that something keeps this chemistry from above and makes it possible to build a screen for slides for years, forming a matrix layer by layer.
But what's the point in all this? – convinced supporters of the round Earth will ask us. The sense in this is that if there really is a dome above the Earth, then the screen can be made denser – with a good resolution, like on an advanced monitor. On such a screen, it is possible to show such tricks that the fake cannot be recognized even through a telescope.
Therefore, if the Earth is flat and covered with a dome, the "Blue Beam" may not be limited to alien ships hovering over cities, but even turn into a journey to other star systems through a wormhole, after which we will have a completely new sky overhead, but all these are just theories and one day, we may know.