The Magnetic Field Is Shifting. The Poles May Flip. This Could Get Bad
The shield that protects the Earth from solar radiation is under attack from within. We can't prevent it, but we ought to prepare.
One day in 1905, the French geophysicist Bernard Brunhes brought back to his lab some rocks he'd unearthed from a freshly cut road near the village of Pont Farin. When he analyzed their magnetic properties, he was astonished at what they showed: Millions of years ago, the Earth's magnetic poles had been on the opposite sides of the planet. North was south and south was north. The discovery spoke of planetary anarchy. Scientists had no way to explain it.
Today, we know that the poles have changed places hundreds of times, most recently 780,000 years ago. (Sometimes, the poles try to reverse positions but then snap back into place, in what is called an excursion. The last time was about 40,000 years ago.) We also know that when they flip next time, the consequences for the electrical and electronic infrastructure that runs modern civilization will be dire. The question is when that will happen.When next the poles change places, the consequences for the electrical and electronic infrastructure that runs civilization will be dire. The question is when that will happen.
In the past few decades, geophysicists have tried to answer that question through satellite imagery and math. They have figured out how to peer deep inside the Earth, to the edge of the molten, metallic core where the magnetic field is continually being generated. It turns out that the dipole — the orderly two-pole magnetic field our compasses respond to — is under attack from within.
The latest satellite data, from the European Space Agency's Swarm trio, which began reporting in 2014, show that a battle is raging at the edge of the core. Like factions planning a coup, swirling clusters of molten iron and nickel are gathering strength and draining energy from the dipole. The north magnetic pole is on the run, a sign of enhanced turbulence and unpredictability. A cabal in the Southern Hemisphere has already gained the upper hand over about a fifth of the Earth's surface. A revolution is shaping up.
If these magnetic blocs gain enough strength and weaken the dipole even more, they will force the north and south poles to switch places as they strive to regain supremacy. Scientists can't say for sure that is happening now — the dipole could beat back the interlopers. But they can say that the phenomenon is intensifying and that they can't rule out the possibility that a reversal is beginning.
It's time to wake up to the dangers and start preparing.
The Earth's magnetic field protects our planet from dangerous solar and cosmic rays, like a giant shield. As the poles switch places (or try to), that shield is weakened; scientists estimate that it could waste away to as little as a tenth of its usual force. The shield could be compromised for centuries while the poles move, allowing malevolent radiation closer to the surface of the planet for that whole time. Already, changes within the Earth have weakened the field over the South Atlantic so much that satellites exposed to the resulting radiation have experienced memory failure.
That radiation isn't hitting the surface yet. But at some point, when the magnetic field has dwindled enough, it could be a different story. Daniel Baker, director of the Laboratory for Atmospheric and Space Physics at the University of Colorado, Boulder, one of the world's experts on how cosmic radiation affects the Earth, fears that parts of the planet will become uninhabitable during a reversal. The dangers: devastating streams of particles from the sun, galactic cosmic rays, and enhanced ultraviolet B rays from a radiation-damaged ozone layer, to name just a few of the invisible forces that could harm or kill living creatures.
How bad could it be? Scientists have never established a link between previous pole reversals and catastrophes like mass extinctions. But the world of today is not the world of 780,000 years ago, when the poles last reversed, or even 40,000 years ago, when they tried to. Today, there are nearly 7.6 billion people on Earth, twice as many as in 1970. We have drastically changed the chemistry of the atmosphere and the ocean with our activities, impairing the life support system of the planet. Humans have built huge cities, industries and networks of roads, slicing up access to safer living spaces for many other creatures. We have pushed perhaps a third of all known species toward extinction and have imperiled the habitats of many more. Add cosmic and ultraviolet radiation to this mix, and the consequences for life on Earth could be ruinous.
And the perils are not just biological. The vast cyber-electric cocoon that has become the central processing system of modern civilization is in grave danger. Solar energetic particles can rip through the sensitive miniature electronics of the growing number of satellites circling the Earth, badly damaging them. The satellite timing systems that govern electric grids would be likely to fail. The grid's transformers could be torched en masse. Because grids are so tightly coupled with each other, failure would race across the globe, causing a domino run of blackouts that could last for decades
No lights. No computers. No cellphones. Even flushing a toilet or filling a car's gas tank would be impossible. And that's just for starters.
But these dangers are rarely considered by those whose job it is to protect the electronic pulse of civilization. More satellites are being put into orbit with more highly miniaturized (and therefore more vulnerable) electronics. The electrical grid becomes more interconnected every day, despite the greater risks from solar storms.
No lights. No computers. No cellphones. Even flushing a toilet or filling a car's gas tank would be impossible. And that's just for starters.
One of the best ways of protecting satellites and grids from space weather is to predict precisely where the most damaging force will hit. Operators could temporarily shut down a satellite or disconnect part of the grid. But progress on learning how to track damaging space weather has not kept pace with the exponential increase in technologies that could be damaged by it. And private satellite operators aren't collating and sharing information about how their electronics are withstanding space radiation, a practice that could help everyone protect their gear.
We have blithely built our civilization's critical infrastructure during a time when the planet's magnetic field was relatively strong, not accounting for the field's bent for anarchy. Not only is the field turbulent and ungovernable, but, at this point, it is unpredictable. It will have its way with us, no matter what we do. Our task is to figure out how to make it hurt as little as possible.
---
Alanna Mitchell is an award-winning science journalist and author. She is also a playwright who performs her one-woman play, "Sea Sick," based on her book of the same name, around the world.
In China, for the first time since the 1960s, posters about atomic bombs and bomb shelters have appeared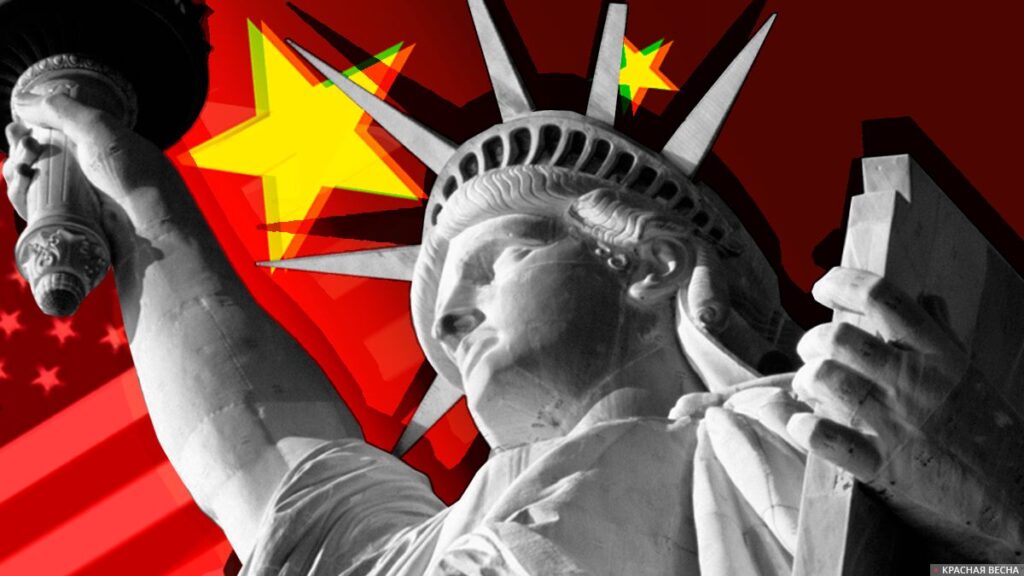 In early July 2020, the vigilant residents of the town of Pembri in Wales noticed a very strange picture – an Airbus A400M Atlas transport aircraft landed on a local beach right on the sand:
Airbus A400M Atlas is a new four-engine turboprop military transport aircraft manufactured by the European concern Airbus Group.
The reason for its creation for military experts, as it was incomprehensible 20 years ago, remains a mystery: this aircraft is not capable enough to transfer armored vehicles, but there are already many of them for the transfer of infantry, especially considering the fact that it is undesirable for a heavy aircraft to land on unprepared airfields. 
Nevertheless, since it was made and adopted, then, presumably, it was driven out in all modes – including on landings almost on rough terrain. Therefore, we are hardly talking about aircraft testing – rather, it is about training pilots.
However, pilots are also trained not by stupid people, and from time to time they are taught to land at field airfields, including even fighter pilots. And for this they choose not a beach, but a special airfield.
In the light of these considerations, the vigilant British immediately realized that the pilots were being prepared for war, during which there would not always be convenient landing strips. But with whom? And when will this war be?
And now, as if by order of perplexed British conspiracy theorists, such videos suddenly come from China:
Thus, in the Chinese megalopolises, some people walk the streets and place in prominent places visual agitation about how to hide from a nuclear explosion and where to run to an anti-nuclear bomb shelter. 
Such posters are a worldwide practice, especially for small and proud totalitarian countries. We have never been to North Korea, but we are sure that such visual agitation is there at every corner – so that citizens do not relax and understand that only the great supreme leader Kim Yeo-jong protects them from the aggression of imperialism. That is, enemies can start bombing at any moment.
However, in more or less normal and conventionally normal countries, such posters are hung out on the streets only in a situation when there is a real need for them. For example, in the USSR and Germany in 1944, such posters were hung everywhere, but after 1945 they were removed even in the USSR so that people would not be afraid.
In China, such visual agitation was present only in the 1960s, but again, this was not agitation for communist power, but a real guide to action, for the Chinese leaders every day voiced threats to start a war with the United States. That is, the war was quite real.
And now it seems that the 1960s are returning to China, and Dunkirk and 1939 in general are returning to Britain, so we will not be surprised if they start hanging loudspeakers there in London and train people to react to the FAA's flights.
It is obvious that similar events are now being held in other countries, only people do not really notice this. Therefore, since the authorities are already making the last preparations in preparation for the war, the war may come very soon.
Earth on the verge of a cosmic catastrophe
On July 16, 2020, a video message was posted on the Israeli News Live channel, in which the author and owner of the channel warned of an imminent size asteroid falling to Earth: According to the source, information comes from senior officials in the Pentagon, where they already know about the situation and are preparing for the strike for about four months.
The story began around April, when NASA reported that the Earth was passing through a huge field of space debris. Usually, all these stones are pulled by either Jupiter or other large planets, but now all the large planets are grouped within one narrow sector relative to the Sun, and therefore a hole has formed in space, into which a cloud of asteroids has slipped.
The first expected collision with a particularly large stone was supposed to be in April, on the occasion of which a "quarantine" was started, but now NASA and the military say that the strike will be either in August or in early September. At the same time, one stone has obviously already fallen, causing a dust storm, which the officials attributed to "sand from the Sahara."
The news, of course, is sensational and requires analysis and comments, so we can say the following from ourselves. Israeli News Live is a very serious channel that never deals with fakes and whipping up hysteria. Therefore, if Steve says that he heard something from high-ranking military personnel, then it is so.
The second thing we can notice is the strange fact that since January 2020, the number of asteroids passing by the Earth at a distance closer to the lunar has doubled compared to the same period last year. So, on April 23, there were about forty of them:
Obviously, the trend should have continued, however, since May these close asteroids disappeared somewhere and in three months there were only 9 of them:
There are no such sharp jumps in statistics, so the NASA service is simple suppresses information. And this is exactly what Steve is talking about.
Finally, we remind you of a video from Mr. Glazerson, who has been deciphering Old Testament texts for many years. He said that in the region of April 29 an asteroid would fall to the Earth, just as many people repeated the same thing: someone had a warning dream, someone recognized some rumors and so on. But, as Steve says, it was at the end of April that the military was waiting for the light show.
For some reason, it did not take place. Most likely, the asteroid was destroyed by aliens, as they did with the Chelyabinsk meteorite. Most likely, they also destroyed the stone that caused a cloud of dust over Mexico, because if a kilometer-long rock fell to the Earth, all of us would have felt it.
However, even the possibilities of the aliens do not seem to be unlimited, since they gave the command to the military to prepare. And they are definitely preparing.
So in the Russian Federation, for example, on July 17, some ridiculous "military alert" was declared out of the blue and about 150,000 people were on combat readiness.
What this is connected with is not yet very clear, but it fits into the preparation for the asteroid. Moreover, this is how Bill Ryan, the founder of the Avalon project, described the preparation for the meteorite strike.
It also coincided strangely that the "second wave" of the Covid-19 didn't come in June, as the renowned experts voted, but it falls in late summer and autumn. How so? Pandemic waves are calculated based on the incubation period of the disease, therefore, since epidemiologists said June, the second wave should have been in June, but not in August. And now everything is suddenly replayed for a period that strangely coincides with the time that Steve talks about.
Based on the above, we believe that there is no smoke without fire and the authorities are really expecting some large-scale cosmic catastrophe, about which they forgot to warn citizens.
Experts: the war between China and the United States will begin in no later than 6 months
Tensions between the United States and China seem to be growing day by day, prompting a number of politicians in Washington to worry about a possible military conflict between our two countries over the next six months. Last flash point: the vital waterways of the South China Sea.
This week, the US government for the first time declared the activities of China in the South China Sea illegal – it was an official statement.
"On Monday, we first clarified our policy on the South China Sea: it's not China's maritime empire," Secretary of State Mike Pompeo told reporters at a news conference on Thursday.
And now, it seems that this transport corridor of four million square kilometers is turning into the main point of the conflict outbreak.
Rep. Ted Yoho, a leading Republican in the House's Subcommittee on Foreign Affairs for Asia, sees potential military action in the very near future. In an interview with Washington Examiner, he says the clash should happen over the next six months:
"I would predict that a collision will occur in the next three to six months," says Ted Yoho.
Such a scenario would be devastating for a global economy already undergoing a viral pandemic, as annual trade transit through the South China Sea is about three trillion dollars.
"This is an incredibly important transport corridor for both US import / export and the import / export of our regional allies. Therefore, there are huge economic interests in maintaining freedom of navigation through this area," said Bradley Bowman, a military expert at the Democracy Defense Fund, in an interview with CBN News.
However, China wants to limit this access, claiming that it has exclusive rights to almost the entire South China Sea.
"The territorial sovereignty, rights and interests of China in the South China Sea are based on a sufficient amount of historical and judicial evidence and are consistent with international law and practice," Zhao Lijiang, spokesman for the Chinese Foreign Ministry, told reporters this week.
But despite these Chinese arguments, Pompeo is irreconcilable, accusing China of violating international law and urging world leaders to confront Beijing's growing territorial ambitions.
"If Beijing violates international law and free nations do nothing in return, then, as historical practice shows, China will seize another piece of the territory and call it" historical ". This is exactly what happened during the last administration," Pompeo warned.
America opposes China's aggressive ambitions, including attempts to turn several islands and reefs into military outposts equipped with aviation, navy and other high-tech capabilities.
"This is all a well-known old story about healthy dunce, who came to the kids on the playground and began to offend everyone. This is precisely what the PRC is doing now, taking resources from some and trying to intimidate others. Well, and who will deal with this bad bully? Of course United States, " says Bradley Bowman.
However, Bowman notes that since his rise to power, Chinese President Xi Jinping has embarked on a massive military modernization. And now China's growing military strength – The biggest threat to US military superiority.
"If we continue to rest on our laurels, assuming that the battles in the coming years will be the same as they were in the past – that is, with an undeniable American military advantage, then very soon the Pentagon will be waiting for an extremely unpleasant surprise. Therefore, you need to act now. " – says Bowman in an interview.