Secret Soviet UFO studies revealed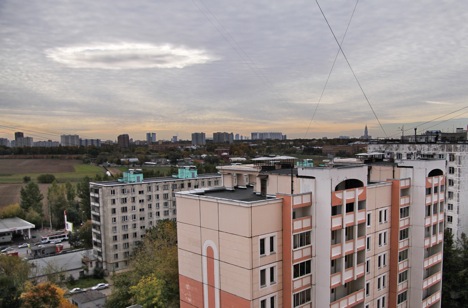 The Soviet Union took UFOs seriously. The KGB and the Soviet Defence Ministry had dedicated units collecting and analysing information about paranormal activity. Military experts even claimed to know how to "summon" UFOs and make contact with them.
Russian Prime Minister Dmitry Medvedev was recently asked an unusual question. A REN TV correspondent asked him, as a former president, if it was true that, together with the nuclear briefcase, the head of state was presented with a classified folder with materials about UFOs.
Dmitry Medvedev said this was true. According to the prime minister, in addition to the folder, the head of state was presented with a report from the secret services, whose task it was to control the aliens on Russian territory. When asked by journalist if there were many aliens living among us, Medvedev refused to elaborate, "so as not to create a panic."  However, he did suggest that those interested in the subject watch a "documentary chronicle" called "Men in Black."
Of course, this response can be treated as a joke. Seriously speaking, however, both in the Soviet Union and in modern Russia, the topic of UFOs and other paranormal phenomena was and still remains classified – and none of the officials will ever say anything about it publicly.
On the other hand, there are experts who no longer hold any senior posts and therefore have more room to maneuver. Some former, high-ranking Soviet military officials have recently decided to lift the veil of secrecy on the mystery of UFOs.
It happened at end of March, at the Zigel Readings conference named after Felix Zigel – a Soviet astronomer and mathematician who is largely credited with being the founder of ufology in Russia. This biannual event has been held in Moscow for more than 20 years and is devoted to the study of paranormal phenomena.
For many years, reports of UFO sightings were treated in the Soviet Union as non-science, or fiction not worthy of attention from serious scientists. Only a few enthusiasts like Felix Zigel realized that those facts needed to be studied seriously. In the 1960s, Zigel delivered many public lectures on the topic, thus prompting volunteers to join in the task of collecting information on unidentified flying objects.
The watershed moment for the official attitude toward UFOs came in 1978, when hundreds – if not thousands – of people in Petrozavodsk witnessed a strange luminous object in the sky for several hours. The local emergencies services were inundated with letters and calls from frightened members of the public. Even neighboring countries asked the Soviet Union to explain what mysterious military exercise it was holding.
The last straw was a letter from the academic Aleksandrov – the founding father of Soviet nuclear power plants – claiming that it would be a mistake to keep ignoring this issue. According to him, it was necessary to set up special programs to study these phenomena.
The source for this story is a retired FSB major general and researcher with an Academy of Security, Defense and Law and Order Issues, Vasily Yeremenko. At the time, Yeremenko was in charge of the KGB division overseeing the air force and aircraft manufacturing. It was his division that was entrusted with the task of collecting all reports of UFO sightings.
By that time, as Yeremenko told RBTH, there had been an accumulation of reports on numerous paranormal incidents. Missile Troops units were even instructed on how to behave in the event that they spotted a UFO: the main thing was not to act in a way that could create an opportunity for a retaliatory aggression.
In the early 1980s, an experiment to "summon" a UFO was staged at a military range in Astrakhan Region.  By then, experts had realized that UFOs were frequently sighted in areas of "heightened tension" – for instance, during weapons tests, or when there was a lot of military hardware gathered in one area.
"One could say that, during that experiment, we learned how to summon a UFO. To achieve that, there would be a sharp increase in the number of flights performed by combat aircraft and a lot of movement of hardware. Then UFOs appeared with a probability of nearly 100 percent," Yeremenko said. According to him, most of the objects looked like luminous spheres.
Over time, all the participants in the experiment became so used to these phenomena that they took them for granted. Some even tried to make contact with the objects. "It looked like this: a person on the ground would wave their arms, twice to the right and twice to the left. The ball in the sky would react to it by swinging twice to the right and then twice to the left. We had no idea how to explain that," said Yeremenko.
In the end, the military, together with the scientists who took part in the experiment, came to three main conclusions. First, these may be natural phenomena that modern science is not yet able to explain. Second, these may be U.S. or Japanese reconnaissance equipment. Finally, these may be extraterrestrial objects.
These days, UFOs have been relegated to the pages of sensationalist tabloids. That is why, as Yeremenko believes, serious scientists do not dare make their attitude toward this issue known and remain silent. In private conversations with pilots and cosmonauts, he has more than once heard stories of UFOs – yet they do not want to speak about it publicly. Still, the expert is convinced that this issue should be taken seriously as a matter of security.
Full Disclosure: Navy Commander Details His Bizarre UFO Encounter
A retired Navy Commander released his official statement about that one time he had a UFO encounter, witnessing a bizarre craft rising out of the ocean and flying past his plane.
On February 10, 1951, Navy pilot and officer Graham Bethune, along with his crew, was flying in a mission from Iceland to Newfoundland.
While finishing the mission, they experienced something rather inexplicable. This event marked the whole life of the ex-Navy commander and the rest of the crew as well.
Namely, the members of the mission noticed a bizarre light on the ocean's watery surface around 300 miles from Newfoundland.
These lights were so eminent and scattered throughout a large area hence the men felt like they were flying over a city.
During the Disclosure Project Conference in Washington DC in 2001, ex-commander Bethune explained his weird  UFO encounter.
"As we approached this glow it turned to a monstrous circle of white lights on the water. Then we saw a yellow halo, small, much smaller than whatever it was launched from, about fifteen miles away."
In only a matter of seconds, the gleaming UFO equaled their altitude. Thus, Bethune had to free the autopilot and draw the plane's nose down in order to dodge a crash. But soon, the object shifted going towards them.
"As the UFO approached my plane and flew alongside it, we could see the domed craft which had a corona discharge," he said.
At the same time, certain plane instruments started failing due to the powerful electromagnetic disruptions the UFO generated.
The plane had 31 passengers, a psychiatrist and of course, the crew aboard. All of them watched as the event was unrolling.
As soon as the plane landed, the witnesses were questioned and pressured on signing a non-disclosure form. Their testimonies, however, were upheld by radar data from an Air Force station in Goose Bay, Labrador.
Do you believe Mr. Bethune and his crew really experienced a true UFO encounter? Tell us your opinion.
Will Vladimir Putin Disclose Alien Presence?
A couple of major news outlets today tossed up headlines saying Vladimir Putin is about to disclose the reality of alien presence on earth. A potential Putin UFO disclosure statement would be world-changing.
The claim comes from the Paradigm Research Group founder, Stephen Bassett. Bassett is a US lobbyist on the issue of alien disclosure (he's the only one).
If I had two minutes with Putin, my only question would be why do you not tell people about the ET presence. I believe Vladimir Putin is well aware of the ET presence. ~Stephen Bassett in a Russian Network TV interview.
Essentially, Bassett believes a global gag order keeps world leaders from disclosing the truth about aliens and UFOs.
Where's the Evidence?
I went over all the news articles I could find regarding this revelation and there's not as much interesting to it as I'd hoped.
Bassett traveled to Russia hoping to convince Putin to disclose what he knows, if anything, about aliens. He never actually got to speak to Putin though. He only had an interview with a Russian television network where he explained his beliefs.
Unfortunately, regardless of what Vladimir Putin knows, there's nothing in Bassett's interview to suggest he might be considering any type of UFO disclosure.
Putin UFO Disclosure?
So what might Putin know about UFOs?
Well, he sure as hell knows more about what's going on than I do. The Russian interest in possible extraterrestrial technology is unquestioned. If there was anything going on, Putin would be one of the first to be grabbing the intel.
I believe Vladimir Putin is well aware of the ET presence. ~Bassett
Whether it happens or not, once one leader spills the beans it's likely that more will follow. I'd love for Putin or Trump to come out and say, "yes aliens are visiting us and here's proof." It's highly unlikely though. There's always the possibility that our world leaders don't even have proof.

Perhaps one day this will be the image with the headline: "Vladimir Putin provides proof of alien involvement on Earth"
Conclusion
The articles I found touting the Putin UFO disclosure seem to really be reporting the beliefs of a specific researcher. But it turns out, he doesn't have any real information about Putin's intentions.
I would still be cool though if he said something. It's fun to think about. I'll keep hoping that one day it happens.
Mysterious underwater object link to 'Tic Tac' UFO sighting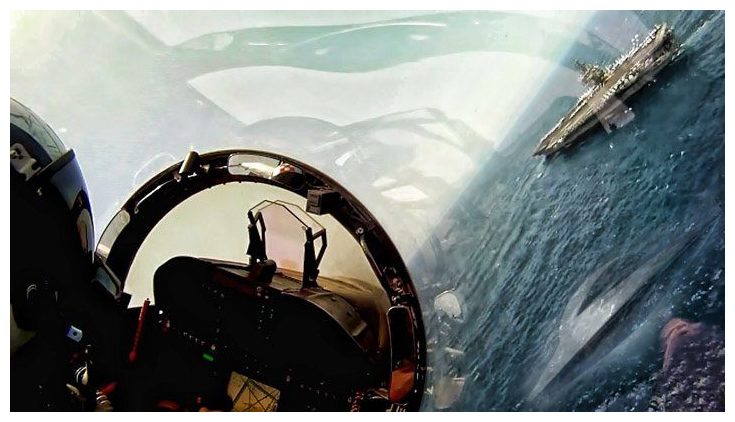 Remember that undated report on the Nimitz UFO incident discovered by a news team in Las Vegas?
Not only did it detail the capabilities of the supposed alien craft, it also hinted at another mysterious object encountered by a different pilot during the training exercises: Something huge and submerged beneath the waves encountered by a Navy fighter pilot.
The details are vague, but they certainly deepen the mystery of what happened off the coast of San Diego.
According to the report (turn to page 6), a Lt. Col. was doing a Function Test Flight (a test to see if the plane was fully functional after being repaired) when he was asked to go check out an "unidentified airborne contact," along with two other pilots.
He was asked if he had any ordnance (weapons) on board, to which he replied no.
Officials say this was a strange question; no air controller had ever asked him that when dealing with an unknown contact situation.
Soon after, he came close to the coordinates of the unknown object and was told to "skip it" and head back by the controller.
Instead, the Lt. Col. decided to go check it out.
What he found was a "disturbance" in the water between 50 and 100 meters in diameter that was close to a round shape.
It created a large area of frothing white water, and reminded the pilot of "something rapidly submerging from the surface like a submarine or a ship sinking."
Soon after, he looked toward the area again and found no trace of the disturbance or any craft near the spot.
According to the report, the disturbance may have been caused by an AAV that was 'cloaked' or 'invisible to the human eye.'
The report came to light roughly a month ago when it was published by I-Team, a Las Vegas investigative news team that covers everything from crime to local events.
It's still unclear whether the document is authentic, but if it is, it's one of the most persuasive pieces of evidence for modern UFOs.