Well, lovers of conspiracy theories, it is your time! According to recent publications in the world media, thousands of Brazilians saw an unidentified flying object in the sky. Needless to say, the numerous videos published on social networks provoked a wave of real madness. Reports that a UFO allegedly crashed in a Brazilian forest instantly diverged on Twitter after users have uploaded videos in which the alleged unknown object glows with blue, red and yellow lights.
In one video, you can see that the lights are arranged in a triangle. Eyewitnesses also report that Google maps hid pictures from the site of the UFO crash. But what is the likelihood that this unidentified object is actually something from other worlds, and not an ordinary satellite or drone, skillfully assembled by jokers?
I see a UFO!
To understand what really happened in Brazil, you should turn to history. Hundreds and thousands of people around the world with an enviable frequency report that they have seen a real flying saucer. Some are convinced that they were completely abducted by the "little green people" and conducted various, often intimate, experiments on them. So, sperm was traditionally taken from men and eggs from women or the embryo was cut (hereinafter referred to as the list).
The astronomer and popularizer of science Carl Sagan in his book "The Demon-Haunted World: Science as a candle in Dark" writes:
In 1992, a survey conducted in the United States showed that more than 6,000 adult Americans believe in aliens. But for some reason, no one bothered to answer the question of why creatures so successful in physics and engineering – they overcome huge interstellar spaces, pass through walls through ghosts – are they much less able in biology? Why, if they try to keep a secret, simply do not erase all the memories of the abduction? Can not? And why do all of their equipment correspond to the size of a person and looks very much like the equipment of a regional clinic? Why do these multiple coexistence of aliens with humans?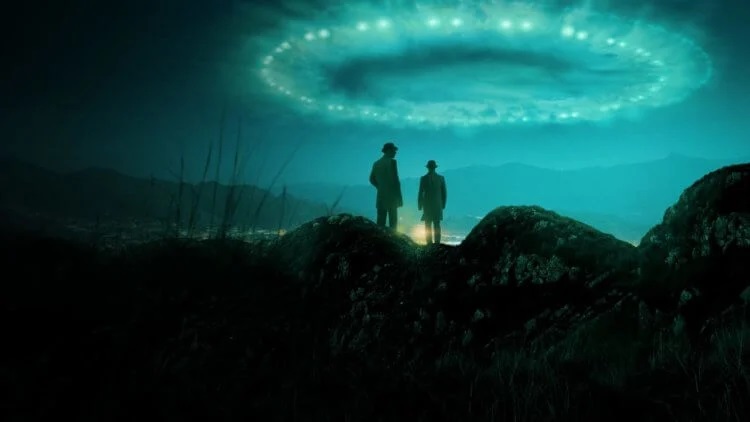 The first mention of "flying saucers" appeared in the middle of the twentieth century. That was the time when humanity was preparing for travels to the moon and other planets. The idea that another, more ancient and development civilization could well reach us from a distant star system was in the air. At the same time, all testimonies about meetings with aliens and flying saucers are based solely on the testimonies of witnesses – broken and extremely contradictory. For some, the object was moving rapidly, for others, it froze in the air, still others reported that the ship had the shape of a ball, disk, and even a cigar. The UFOs were buzzing, completely silent, or just sparkling, shimmering in different colors.
In fact, most UFO reports were … honest. In most cases, people observed natural, albeit not quite ordinary phenomena. So, some UFOs turned out to be high-altitude balloons, luminous insects, optical illusions, mirages, planets seen under unusual atmospheric conditions, light refraction, meteors, artificial satellites, launch vehicles, orbits, etc. Moreover, it cannot be ruled out that these could be small comets that decayed in the upper atmosphere.
Needless to say, this sphere of the "unknown" attracts a huge number of charlatans who want to make money on UFO stories and aliens who just need to collect your seminal fluid or eggs. Journalists, science fiction writers, cinema, the Internet and social networks also contributed to the spread of the flying saucer myth. Well, what can I say, the topic is really interesting.
Video of UFO eyewitnesses in the sky over Brazil. What do you think it could be?
I note that all the evidence for the existence of flying saucers and gray (or green?) Men turned out to be frankly weak and unconvincing. For the most part, this evidence was generated by gullibility, hallucinations, ignorance of the laws of physics, fears, thirst for attention, fame, money. One way or another, today there is no evidence that mysterious objects in the sky, which are sometimes reported by people – alien ships. But what, then, did they see in Brazil?
UFO in Brazil – what is it?
So, on numerous videos on social networks you can see a fancy glowing object – what is it? According to some eyewitnesses on Twitter, "something fell into the lake. But that doesn't seem to be a satellite. " Then, as Express writes , dozens of posts with the #MageUFO hashtag on Twitter "disappeared", on Reddit "posts related to Brazilian UFOs also started to disappear."
After that, UFO enthusiasts shared a link to a satellite image of Google Maps, which depicts a forest in Mage, located north of Rio de Janeiro. The picture showed something white in a bizarre shape. Instantly, the photo spawned several conspiracy theories.
A Google spokesman tried to explain this mysterious phenomenon to Vice:
In this case, what people see in the pictures is a reflection that temporarily overloads the satellite's sensor. In fact, the sun's rays reflected off the building's surface at a right angle, which briefly "blinded" the satellite. This is a fairly common occurrence.
Witnesses also reported loud explosions and shots near the crash site, as well as increased attention of police and military to what was happening.
One way or another, even if an unidentified flying object in the sky above Brazil is indeed an alien ship, a more reasonable explanation is a satellite or another, possibly previously unknown to science, astronomical phenomenon. Agree, it is better to accept the unknown than a false explanation of the truth.