A Scary Twist Within Discovery's "Russian Yeti"
The Discovery Channel will tackle a major mystery on June 1, 2014, at 8 PM Eastern, when they simulcast in the USA and Russia their new documentary, Russian Yeti: The Killer Lives, directed by Neil Rawles.
The Soviet Snowman Commission signaled an important moment in history. In 1958-1959, the USSR seriously inquired as to whether unknown hairy hominoids existed in Russia. But then it was shut down. Why? What secrets were being hidden? What occurred back then?
The founders of cryptid hominoid research in Russia are shown less than a decade after the Commission was disbanded (left to right): Boris Porshnev, Alexander Mashkovtsev, Pyotr Molin, Dmitri Bayanov, and Marie-Jeanne Koffmann. This photograph is from January 1968.
The new Discovery documentary fuels speculation that Porschnev's January 1959 Snowman expedition was withdrawn from the mountains because he was getting too close for comfort to discovering hidden Soviet secrets.
Boris Porshnev
Earlier in 2014, UK's Raw production company traveled to Maine to tape an interview with yours truly, Loren Coleman, at the International Cryptozoology Museum. Director Neil Rawles wanted to talk to me about the role the Russians and Americans had in searching for Snowmen in 1957-1960, with emphasis on my work about Tom Slick.
In my book and research on Tom Slick, I had conducted FOIA searches revealing he had traveled to Moscow to talk to the Soviet Snowman Commission.
I was told by the production crew that during the middle of May, those interviewed for the program could begin to talk about their interviews and the documentary to and in the media.
On May 9th, Discovery sent out a press release. The following is their statement, unedited:
DISCOVERY CHANNEL HEADS DEEP INTO SIBERIA IN SEARCH OF RUSSIAN YETI ON SUNDAY, JUNE 1

American explorer Mike Libecki Investigates Mysterious Deaths of Nine Students and Uncovers Something Truly Horrifying
(Los Angeles, Calif.) – On February 2, 1959, nine college students hiked up the icy slopes of the Ural Mountains in the heart of Russia but never made it out alive. Investigators have never been able to give a definitive answer behind who – or what – caused the bizarre crime scene. Fifty-five years later, American explorer Mike Libecki reinvestigates the mystery – known as The Dyatlov Pass incident – but what he uncovers is truly horrifying.

RUSSIAN YETI: THE KILLER LIVES, a 2-hour special airing Sunday, June 1 at 9 PM ET/PT on the Discovery Channel, follows Mike as he traces the clues and gathers compelling evidence that suggests the students' deaths could be the work of a creature thought only to exist in folklore.

Based on diary accounts, forensic evidence and files that have just recently been released, Mike pieces together the graphic stories in search of what really happened that evening. According to the investigators at the time, the demise of the group was due to a "compelling natural force." The students' slashed tent was discovered first with most of their clothing and equipment still inside. Next, the students' bodies were found scattered across the campsite in three distinct groups, some partially naked and with strange injuries including crushed ribs, a fractured skull, and one hiker mutilated with her eyes gouged out and tongue removed.

The mysterious scene left more questions than answers. Why was the tent slashed from the inside? Why would the victims leave their clothing behind in subzero weather? Could it have been a government top secret weapon that killed them? Or an indigenous local tribe that lashed out for trespassing on their land? But perhaps most strange of all, why did the Soviet government suppress the autopsy and other reports for 30 years?

Mike first heard about the Dyatlov Pass incident on a climbing expedition in 2011 and since then has become obsessed with the case. "I've spent a lot of time alone in the mountains and have had my share of near-death experiences," he said. "I know if I went missing, I'd want my family to know what happened to me."

Determined to find answers, Mike hires Russian translator Maria Klenokova to join him. Together, they set out to one of the most remote and inhospitable places on Earth. However, nothing prepared them for what they were about to discover. Following the trail of evidence, Mike finds proof that the hikers were not alone – a photograph, taken by one of the hikers a day before they died that suggests that they encountered a Yeti. But just how far will they go to find the answers?

RUSSIAN YETI: THE KILLER LIVES is produced for Discovery Channel by Raw. For Raw, Executive Producer is Richard Bond. For Discovery Channel, Executive Producers are Michael Sorensen and Sarah Davies.
The documentary is in post-production now, and, as usual, I have no idea if the interview with me about Tom Slick will make the final cut.
But I do have a feeling the documentary will be about more than just the Dyatlov Pass incident. Nevertheless, from this press release, it does seem that the Dyatlov Pass mystery has been upgraded to a focus of their treatment.
As two recent books on the mysterious Dyatlov Pass incident indicate, this early Russian 1959 event is one of the biggest mysteries of the 20th century.
The Dyatlov Pass incident generally refers to the mysterious deaths of nine ski hikers in the northern Ural mountains on the night of February 2, 1959. The incident happened on the east shoulder of the mountain Kholat Syakhl (Холат-Сяхыл, a Mansi name, meaning Dead Mountain). The mountain pass where the incident occurred has since been named Dyatlov Pass (Перевал Дятлова) after the group's leader, Igor Dyatlov (Игорь Дятлов).
The entire group died, and a riddle developed about what had scared they so much they had cut through their tent (instead of using the entryway) and taken off in barefeet and socks. Diaries and cameras found around their last camp made it possible to track the group's route up to the day preceding the incident. Photographs showed various camp activities, and, in many ways, mirrors the "found footage" genre in narrative fiction film in recent years.
Some of the injuries killing the skiers were,
mysterious, car crash-like injuries, according to Russ­ian cryptozoologist Mikhail Trakhtengertz, looked 'as if someone had hugged them, oh so tightly," and a number of armchair theorists have sugg­ested that what sent the group running in terror from their tent was the sight of a 3m (10ft)-tall monster looming out of the snows.

Sightings of 'abominable snowmen' and yeti-like creat­ures are common in Russia – after all, if such creatures do exist then the country's vast snowfields offer plenty of places for them to hide from the eyes of man.

Trakhtengertz has also stated that in their 'newspaper', the Evening Otorten, the students had written in large letters: "From now on we know that the snowmen exist". Perhaps, though, we shouldn't read too much into this; it goes onto say: "They can be met in the Northern Urals, next to Otorten mount­ain." Given the humorous tone of the 'newspaper', it's quite likely that the students were jokingly referring to themselves rather than recording a genuine sighting of an almasty. Source: Fortean Times February 2009.
Among the many photographs left behind by the Dyatlov Pass party is a haunting image: a dark figure at the edge of the forest. Could it have been a Yeti? The Discovery documentary will explore several mysterious questions, including that one.
While the above picture may only be that of a young skier at the edge of a Russian forest, in the context of the Russian Yeti, it may take on a life of its own linking it to the long history of Almas, Almasty, Kaptars, Yetis, and Snowmen in Eurasia.
Loch Ness monster spotted in a Chinese lake?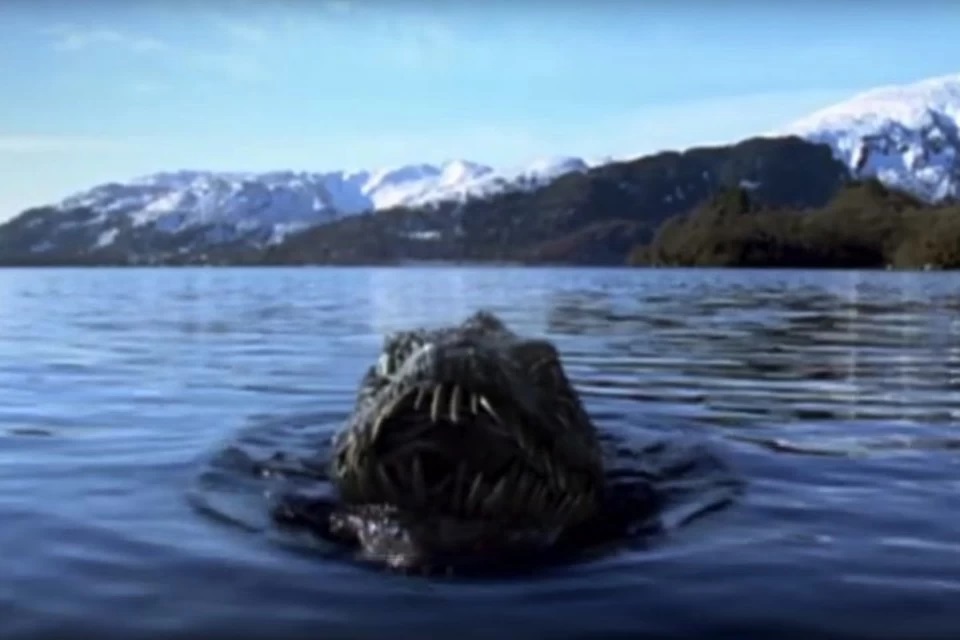 The ranger of the national park on the Changbai Plateau in China has published photographs in which, he says, you can see a strange creature living in the local lake Tian Chi. Talks about it are going on since 1962.
A man named Xiao Yu noticed an unusual dark object on the surface of the reservoir during his daily walk. He began filming the "monster" until it disappeared under water a few minutes later.
Lake Tian Chi is 4.9 square kilometers on the border of China and North Korea. Sometimes the North Korean military go fishing here on boats, but on the Chinese side, fishing in the lake and unauthorized visits to the park are strictly prohibited. Xiao Yu noted that he had seen boats on the lake more than once and would never have mistook them for a "monster."
The caretaker's message caused a stir in the Chinese media and social networks. The fact is that reports of a strange creature in Tian Chi have appeared regularly since 1962. He was nicknamed "the Chinese Loch Ness monster" and made the subject of conspiracy theories.
Biologists declined to comment on what exactly the park employee could see in the photo, because it is difficult to see something in the picture in detail. They recalled that there are many plausible explanations for the Scottish Loch Ness monster. It can turn out to be both a large eel and periodically floating logs of Scottish pine.
Bigfoots attacked tourists in the Ozark National Park, Arkansas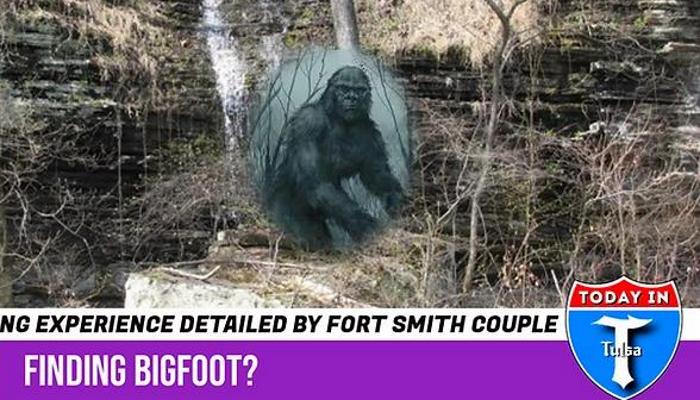 Fort Smith native Ellen (not her real name) tells us a thrilling and frightening encounter with Bigfoot in the Ozark National Park – outside Campbell Cemetery on Tuesday night. According to Ellen, she and her husband Robert decided to find a secluded place to live a couple of days far from civilization and even so that numerous tourists were many miles away.
Therefore, they chose the area of ​​the old abandoned Campbell cemetery, where no one had wandered in for about a hundred years. And now, according to Ellen, she and her husband heard something like an animal growl, permeating the air and coming from somewhere in the thicket. After a few minutes, the growl intensified and seemed to be closer.
"It sounded like some hefty creature had found its lunch," says Ellen.
However, what slightly frightened Ellen was that their dogs, which always bark at the approach of predators, suddenly shrunk, huddled near the tent and began to whine. Then Ellen and Robert, in order to somehow cheer up the dogs, got out of the tent and also began to growl. But the joke failed.
In response to their voices, the growl from the thicket became really aggressive and began to spread around, from which Ellen and Robert realized that there were at least two creatures. Ellen did not even think about some "Bigfoot" and assumed either large wolves, or even bears, when suddenly hefty sticks and stones flew into the tent.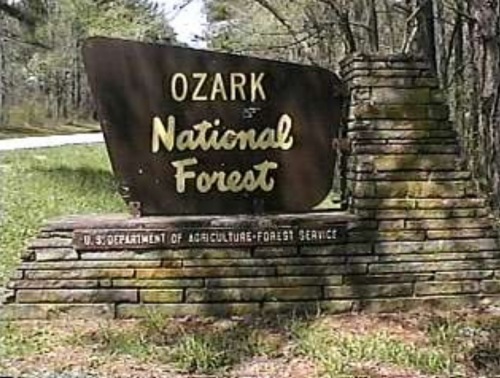 This infuriated Robert and assuming that some hooligans were hiding in the bushes, Robert gave the command to the dogs to teach the offenders a lesson.
"It was the biggest mistake of our life," says Ellen and begins to cry.
According to her, when the dogs disappeared into the thickets from there, at first the sounds of a struggle were heard, then one of the dogs uttered such a monstrous cry that Ellen had never heard anything like it in her life. After that, everyone began to howl, whine and scream, and pieces of dogs flew towards the tent.
At first, Ellen and Robert thought that these were big stones again, but when they saw that a dog torn in half had been thrown at them, they came into indescribable horror and, leaving everything, rushed to run. Ellen and Robert went to the police first.
The police found a tent and equipment, but there were no pieces of dogs there, so the couple announced that they were crazy. However, friends told Ellen that something similar happened in the national park last month and we just reported about it.
What aliens are doing at Loch Ness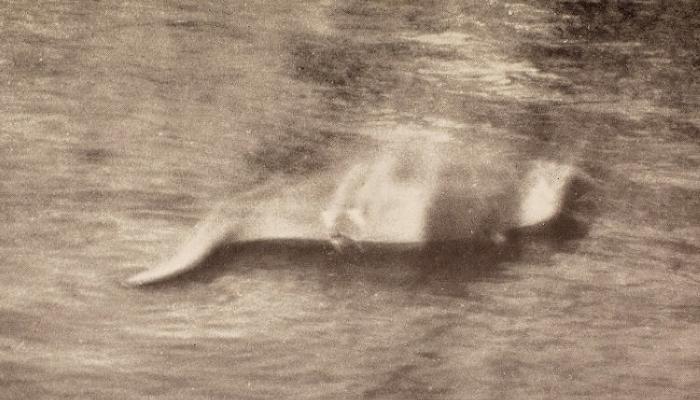 What connects aliens to the Scottish lake monster? And why did many eyewitnesses say that a mysterious force prevented them from taking photos or videos of this monster? There are no answers to these questions yet.
Loch Ness, located in Scotland, is primarily famous for its mysterious monster, nicknamed Nessie, which according to various theories is either a huge eel, or a seal, or a prehistoric dinosaur. In turn, some associate the appearance of Nessie with the activities of aliens, and not from scratch.
It is true that strange lights or disc-shaped UFOs are regularly seen over Loch Ness, but there is also an eyewitness story about how aliens landed on the shore of the lake. This happened on August 14, 1971, when the eyewitness Jan Ove Sudberg (now deceased) was 23 years old. Early in the morning, between about 8:30 and 9:30 am, he was on the shores of Loch Ness in the Foyers Bay area.
Suddenly he stumbled upon something amazing and it was not a monster. Sudberg saw a clearing ahead, on which stood an unusual large object, shaped like a huge cigar. It was about 10 meters long, and at the top there was something like a cockpit. Near the object were "pilots" – humanoid creatures.
There were three of them and they were dressed in tight suits, similar to diving. When they entered the object and the object then rose high into the air, then Sudberg realized that he was observing aliens. As the ship gained altitude, it began to slowly fly over the hills towards the nearby Loch More Lake.
The story doesn't end there. Sudberg was not a Scotsman, he came to Loch Ness as a tourist and flew back to his native Sweden shortly after seeing the aliens. And there a new stage in this strange story began. In Sudberg's house, unusual phenomena began to occur, a poltergeist, he began to receive mysterious phone calls, and later even Men in Black came to him.
Soon Sudberg contacted the British researcher of anomalous phenomena, Ted Holiday, and told him his story. He also complained to him that he could not photograph UFOs and aliens in the photo, although he had a camera with him. He felt as if some force paralyzed his will and did not allow him to do it.
It is curious that Holiday later repeatedly encountered a similar phenomenon from Nessie's eyewitnesses. All of them, when they saw the monster in the lake, for some unknown reason, either could not photograph it, or tried, but they did not succeed.
He also found out that much earlier eyewitnesses of Nessie faced this phenomenon. On November 12, 1933, eyewitness Hugh Gray captured a photograph of Nessie, which is considered the first 100% authentic photograph of the Loch Ness Monster.
Gray's photo shows something serpentine floating in the water. However, few people know that when Gray saw this creature in the lake, he took as many as five pictures before it went under water.
However, only one out of five photographs showed the monster, the rest of the negatives for some reason turned out to be empty.
The conclusion seems to be obvious: the monster in Loch Ness is more than just a large eel, it has some powers to protect it, and in some way it is connected with UFOs and aliens.