Tech Being Developed by DARPA that 'Taps into Human Brain' with Mind-Controlling Drones
Technology that will allow direct communication with the human brain is already causing numerous concerns regarding possible misuse, especially in terms of thought privacy and forced brainwashing.
The US military's Defence Advanced Research Projects Agency (DARPA) has initiated research aimed at creating a so-called brain-computer interface (BCI) that will allow two-way communication between a human soldier and, for example a swarm of drones or computer cyber defences.
In an interview with Express, Professor Jacob Robinson of Rice University, head of one of the six research teams funded by DARPA for that purpose, has revealed the technology will essentially allow people to "tap into the brain" without performing an invasive surgery to install an implant into it. Such an approach will permit a drastic reduction in the gap between making a decision and sending a corresponding command to a machine.
"There is a delay between my thought and the movement of the muscles required to interface with the external world. So the idea is if we can communicate from the brain to the external world without having to move a muscle then we could have a much faster communication with external devices", he said.
DARPA expects to get the technology for an interface capable of delivering commands with up to 50 milliseconds by 2023. After that, clinical tests and implementation will follow. Robinson believes that in 10-20 years BCI will become available on the civilian market.
"Applications can include patients who are 'locked in' or paralysed and we also think this technology could be used in the commercial sector and in the military – perhaps even recreationally, as it allows much faster communication with your computer", the professor said.
At the same time, the technology isn't new, and researchers have already reached a certain degree of success with brain implants capable of reading brain signals and converting them into commands for computers and other machines. But as the technology develops, the ethical concerns regarding its misuse become more acute.
Robinson says the researchers are fully aware of them and are working together with ethics experts to form so-called "neural-ethical standards" that will regulate the use of the technology. He said that addressing such concerns is crucial, especially considering the fact that the US government is participating in developing the BCI.
"And there is additional concern when technologies like these are being developed by the US government, as there is always the potential for them to be misused. There will be, for example, concerns over privacy, use of the data and autonomy", he said.
Sputniknews
The first photograph of quantum entanglement has been captured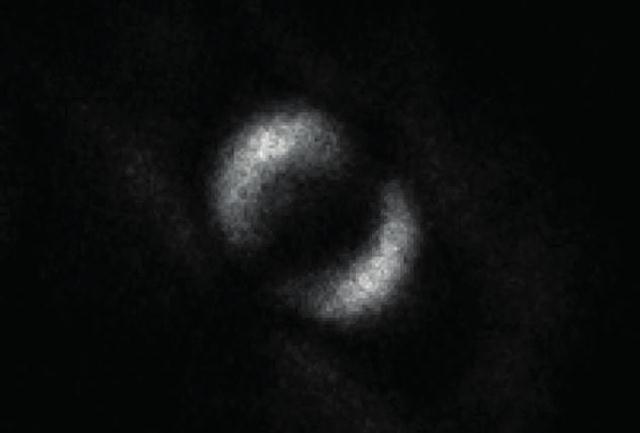 One of the most enigmatic and fundamental phenomena of nature quantum entanglement has been portrayed for the first time.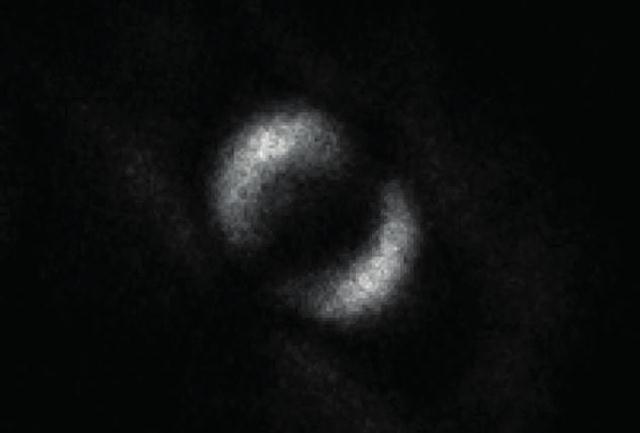 The phenomenon was a headache for Albert Einstein himself, who characterized it as a "spooky action" because it violated the universe as we know it. It is called quantum entanglement and it happens when two particles separated from each other by a monstrous distance are able to communicate and interact without there being anything, no transmission channel, between the two. This means that if the state of one is altered, the other particle, perhaps millions of kilometers away, will respond in the same way.
Now, a team of physicists from the University of Glasgow has managed to obtain the first visual evidence of this puzzle of quantum mechanics. To do this they created a system that triggers a stream of interlaced photons from a quantum light source to non-conventional objects; which at the same time is reflected in liquid crystal materials that change phase when the photons pass through them.
"The image we have managed to capture is an elegant demonstration of a fundamental property of nature, observable for the first time in the form of an image," explained Dr. Paul-Antoine Moreau, head of the research, in the published study.
"It's an exciting result that could lead to new advances in the emerging field of quantum computing," he concluded.
Source: BBC.
Tesla Announces Electric Pick-Up Truck That Will Cost Under $50,000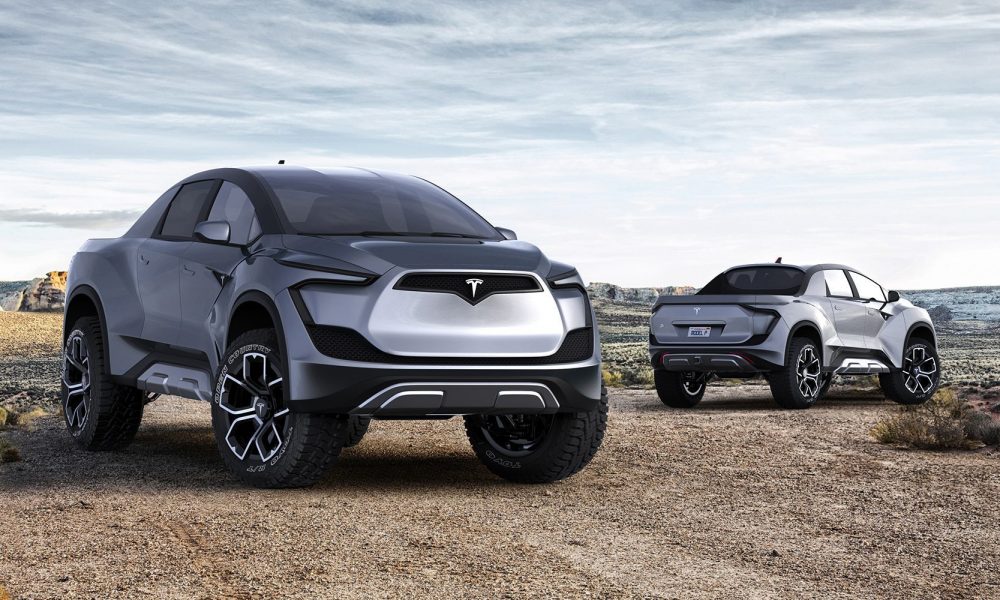 Billionaire genius Elon Musk has caught the world's attention yet again, with a new announcement from Tesla. The electric car company will soon be releasing an electric pickup truck. Tesla CEO Elon Musk spoke about the forthcoming truck in a recent appearance for the "Ride the Lightning" Podcast.
"Will be a better truck than an F-150 in terms of truck-like functionality, and be a better sports car than a standard [Porsche] 911. That's the aspiration," Musk said.
The price is also far lower than what most people would expect from Tesla. Musk says that the starting price for the vehicle will be less than $50,000. The vehicle might even end up being cheaper than some F-150 models, considering that they can range anywhere from $28,000 to over $67,000.
Tesla's new pick up truck will also be cheaper than the other electric truck that is set to appear on the market soon, the $69,000 pick up that is being released by Rivian next year.
"It just can't be unaffordable," Musk says.
According to Tesla, the new pickup truck will be similar to the Ford F-150, which is the country's top rated truck and one of the best selling vehicles in the country for decades. As usual, Musk's critics believe that he is trying to accomplish the impossible, and even supporters of Tesla are still skeptical.
Brett Smith, the director of propulsion technologies and energy infrastructure at the Center for Automotive Research, told CNBC that it "will be very challenging," for Musk to meet all of his goals in this project.
"I have no doubt that they can build a pickup truck that has much better handling than the current F-150," Smith says. However, he also cautions that "You're never going to get a vehicle that can do everything well."
Smith and other experts fear that the truck may fall short in its ability to handle off road driving and heavy cargo hauls as well as a traditional pick up truck would, especially with the high performance sports car capabilities of a Porsche 911.
"The physics don't work there… But can it be a really great-performing, road-driving vehicle? Sure," Smith said.
"Tesla has proven time and time again that they can do some really great things with products, and they've proven again that it can be hard to deliver on some things. So, I think what he said was a good benchmark to shoot for, [but] the reality is probably going to be much different," he added.
Tesla also has a semi-truck on the way as well. The company expects that the truck will have a 500 mile (805 km) range on a full charge. These vehicles are expected to have a price range of anywhere between $150,000 and $180,000.
On March 7, 2018, Musk announced that the Semi was being tested with real cargo, hauling battery packs from Nevada to California.
The first pre-orders came in the day of the press conference and in the Tesla earnings call for the first quarter of 2018, Musk said that there were about 2,000 total pre-orders of the Semi.
As with the recent pick up truck reveal, critics of the semi truck argued that it would be extremely difficult, if not impossible for an electric vehicle to handle the kind of long haling of heavy materials that traditional semi trucks can. However, Musk has surprised his critics before, and it seems like these products are very close to reaching the market.
Numerous other companies are also developing electric trucks that will be competing with Tesla for market share. These companies include BYD Company, Cummins, Daimler AG, Einride, Kenworth, Nikola Motor, Proterra, Inc., Xos Trucks, VDL, Daf trucks, Toyota, Uber, and Volkswagen.
Last year, Musk posted a series of Tweets pointing out how media organizations have an obvious incentive to give bad press to electric cars and alternative energy in general.
Musk was unforgiving towards the mainstream media in his epic Twitter rant, calling them hypocrites and saying that the public no longer trusts them. He said that he doesn't advertise for Tesla, his electric car company, which means that he contributes no money to the media, who depend on advertising dollars to stay in business.
The holier-than-thou hypocrisy of big media companies who lay claim to the truth, but publish only enough to sugarcoat the lie, is why the public no longer respects them https://t.co/Ay2DwCOMkr

— Elon Musk (@elonmusk) May 23, 2018
Problem is journos are under constant pressure to get max clicks & earn advertising dollars or get fired. Tricky situation, as Tesla doesn't advertise, but fossil fuel companies & gas/diesel car companies are among world's biggest advertisers.

— Elon Musk (@elonmusk) May 23, 2018
Elon Musk just revealed new details about Starlink, a plan to surround Earth with 12,000 high-speed internet satellites. Here's how it might work.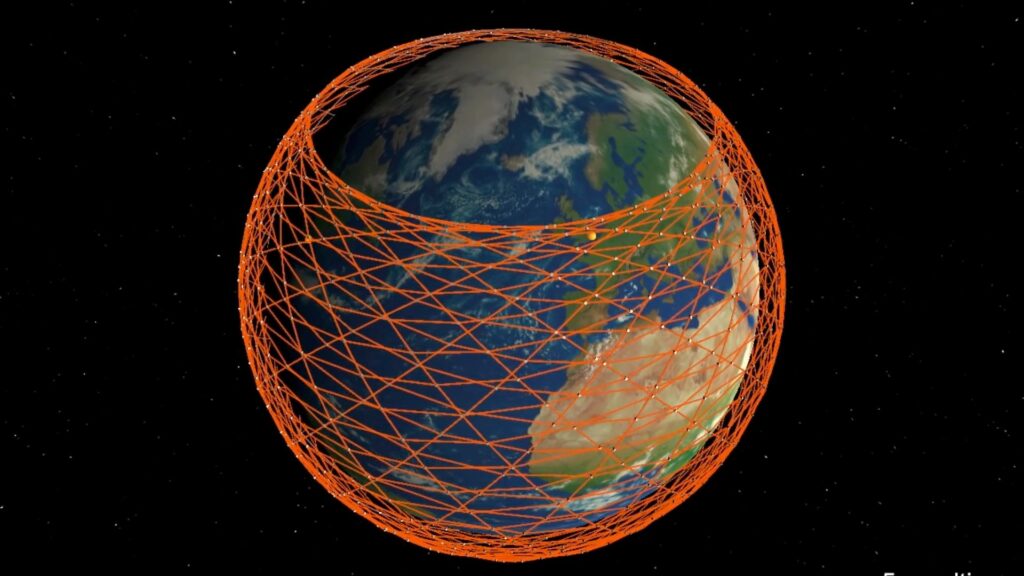 SpaceX, the rocket company founded by Elon Musk, is trying to launch an internet revolution.
SpaceX plans to launch a Falcon 9 rocket from Cape Canaveral, Florida. Crammed inside the nosecone will be 60 tabletop-size satellites designed to test an internet network called Starlink.
The launch was originally scheduled for Wednesday, but was delayed twice, and is now set to take place in "about a week," SpaceX said. The delay, it said, is to allow time for a software update and to "triple-check everything."
Starlink, once complete, would consist of nearly 12,000 satellites — more than six times the number of all operational spacecraft now in orbit. The goal is to finish the project in 2027, thereby blanketing the Earth with high-speed, low-latency, and affordable internet access.
Even partial deployment of Starlink would benefit the financial sector and bring pervasive broadband internet to rural and remote areas. Completing the project may cost $10 billion or more,according to Gwynne Shotwell, the president and chief operating officer of SpaceX. But Musk said during a call with reporters on Wednesday that it could net the company perhaps $30 to $50 billion per year.

It's not going to be easy to pull off, though, as Musk acknowledged.
"There is a lot of new technology here. So it's possible that some of these satellites may not work," he said. In fact, Musk added that there's a "small possibility that all of the satellites will not work."
During Wednesday's call, Musk also provided new information about Starlink. Industry experts have also used public Federal Communications Commission filings from SpaceX to make educated guesses about Starlink's workings and scope.
"This is the most exciting new network we've seen in a long time," Mark Handley, a computer-networking researcher at University College London who's studied Starlink, told Business Insider. He added that the project could affect the lives of "potentially everybody."
Here's how Starlink might work and how it could change the internet as we know it.
Starlink aims to solve two big problems with the modern internet: a lack of pervasive and affordable connections, and a significant lag between distant locations. SpaceX could make billions of dollars by fixing those issues.
SpaceX plans to launch 60 close-to-production Starlink satellites at a time with its Falcon 9 rockets. Each satellite weighs about 500 pounds (227 kilograms) and is roughly the size of an office desk. They'll deploy into orbit about 273 miles (440 kilometers) up.
Source: SpaceX
Musk said it will take about 400 satellites to establish "minor" internet coverage and 800 satellites for "moderate" or "significant operational" coverage. The immediate major goal is to deploy nearly 1,600 satellites about 273 miles (440 kilometers) high.
To understand the motivation behind SpaceX's Starlink project, you have to understand the current limitations of our internet infrastructure. The internet is, in its simplest form, a series of connected computers. We pay service providers for routing our data to and from a web of devices.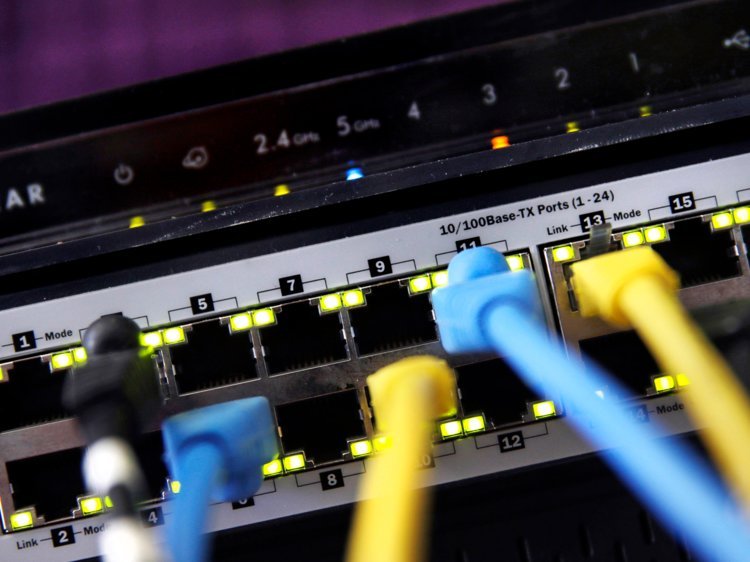 A lot of our data is sent in pulses of light through fiber-optic cables. More packets of information can go farther with a stronger signal that way than they could via electrical signals sent through metal wires.
Source: Business Insider
But fiber is fairly expensive and tedious to lay, especially between locations on opposite sides of the Earth.
Even within a country, achieving a direct wired path from one location to another is rare. Relying on ground cables also leaves many regions poorly connected.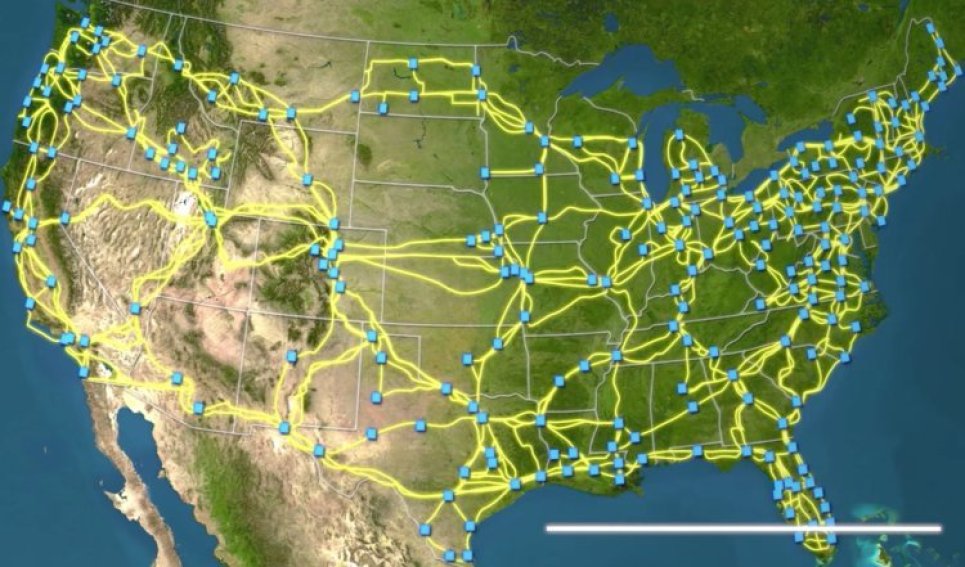 Cables have a speed limit, too: Light moves through the vacuum of space about 47% faster than it can through solid fiber-optic glass.
Source: Florida State University
This isn't an issue for normal browsing or watching TV. But over international distances, Handley said, it leads to high latency, or lag. The time delay is especially pronounced in long-distance videoconferencing and voice calls made over the web.
Data beamed over existing satellites is some of the laggiest. That's because nearly all those spacecraft orbit from 22,236 miles (35,786 kilometers) up, where they can "float" above one location on Earth. That's enough distance to cause a more than half-second of lag.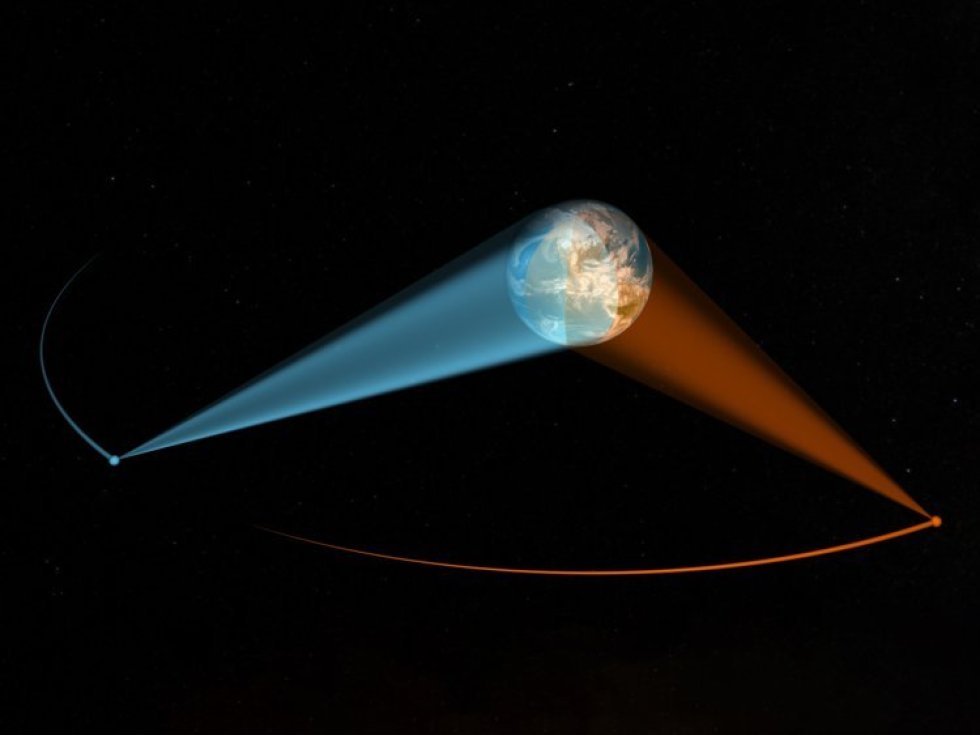 Source: University College London
Handley said that latency matters most to financial institutions. With markets that move billions of dollars in fractions of a second, any delay can lead to big losses over a competitor with a less laggy (and thus more up-to-date) connection to the web.
SpaceX wants to cut that long-distance lag while also providing internet access almost anywhere in the world.
Source: Business Insider
In February 2018, SpaceX launched its first two Starlink prototypes, called Tintin-A and Tintin-B. The test helped demonstrate the basic concept and refine the satellite design.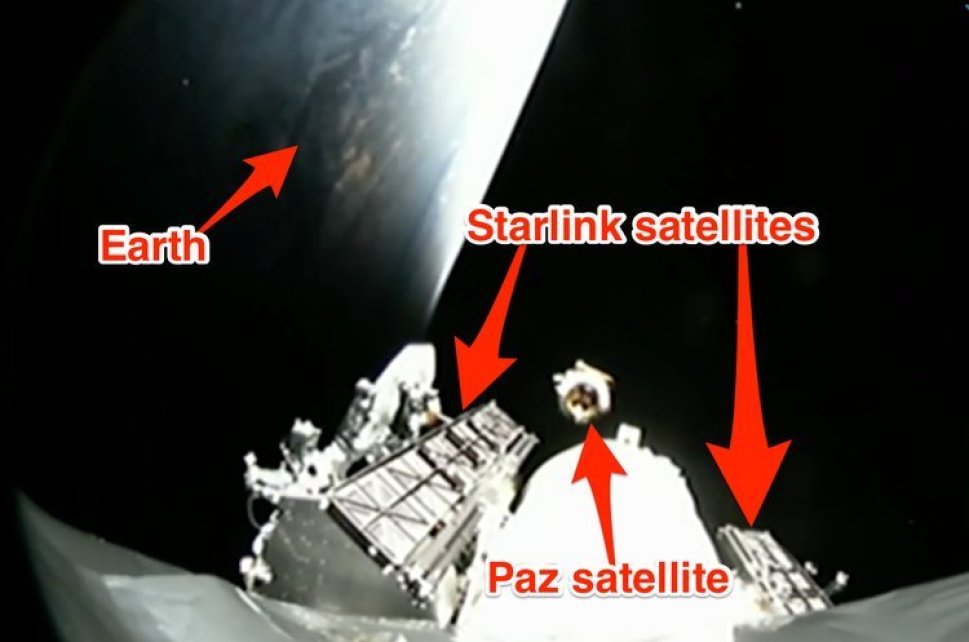 Source: Business Insider
In the launch planned for tonight, SpaceX will deploy each of the 60 satellites from the stack by very slowly rotating it in microgravity. "This will look kind of weird compared to normal satellite deployments," Musk said. "It will seem like spreading a deck of cards on a table."
Source: Business Insider
From there, the satellites will use Hall thrusters (or ion engines) to rise to an altitude of about 342 miles (550 kilometers). This will be about 65 times closer to Earth than geostationary satellites — and that much less laggy.
Each final Starlink spacecraft will link to four others using lasers. No other internet-providing satellites do this, Handley said, and it's what would make them special: They can beam data over Earth's surface at nearly the speed of light, bypassing the limitations of fiber-optics.
Source: University College London
This initial batch of satellites won't use laser interlinks. Instead, Musk says the company will (only at first) link them via ground connections. A handful of steerable antennas that can track satellites will be used to "talk" to the satellites.
In the future, Musk says, users will connect to Starlink with terminals that cost about $200 and can steer an antenna beam without moving parts. "It basically looks like a sort of a small- to medium-size pizza," Musk said. SpaceX has asked the FCC to build 1 million of the small ground stations.
Source: FCC
That's small enough to add to a home. "There's also no reason one of these couldn't be flat and thin enough to put on the roof of a car," Handley said.
Musk said Starlink terminals would also easily fit on ships, airplanes, and other mobile devices, enabling these vehicles to have better broadband connections than what's available today.
Musk said just 1,000 satellites are required "for the system to be economically viable." He noted that's "obviously a lot of satellites, but it's way less than 10,000 or 12,000."
Once Starlink has hundreds of laser-linked satellites in its network, their connections could move data at close to light-speed along fairly direct paths. Handley said he thinks Starlink's initial layout is designed to prioritize east-west connections.
Starlink's best paths will always change, since the satellites will always be moving. But the typical round-trip data speed from New York to London, for example, may be 15% less laggy than fiber-optic connections and 40% less laggy than the internet generally.
The advantages of Starlink improve dramatically over very long distances. (Over short distances, Handley said, fiber-optic will win.)
Handley said north-south connections wouldn't be as good at first, as data would zigzag far out of the way to make its shortest round trip. So initially, Starlink might not be as fast as fiber for these connections.
After it gets about 1,600 satellites orbiting at 342 miles up, SpaceX hopes to launch another 2,800 satellites at altitudes between 684 and 823 miles off Earth's surface (1,100 to 1,325 kilometers). Some would orbit over Earth's poles to solve tricky north-south connections and help bring access to Alaska.
Half of the maximum 4,400 low-Earth orbit satellites are supposed to be deployed by 2024, and the full constellation by 2027. If SpaceX doesn't hit that deadline, the FCC can freeze the maximum number of satellites at the number the company already has in orbit.
Source: Space News
But SpaceX is not stopping with 4,400 satellites in low-Earth orbit. It also plans to roll out 7,500 satellites in very-low-Earth orbits, or about 210 miles (338 kilometers) in altitude.
In rural and remote areas, even a partially complete Starlink network could bring broadband internet speeds rivaling those found in well networked cities. About 800 would provide global coverage, Musk said.
While financial companies and teleconference businesses should benefit from Starlink, Handley said, regular internet users probably wouldn't see much benefit because of limited capacity.
Each satellite launch could handle about 40,000 users streaming 4K video at once, based on statements provided by Musk. However, the exact numbers depend on how many satellites are launched, how well ground stations work, and a variety of other details.
"If millions of people want to hop on to Starlink all at one time, that is just not going to work" within a populated area like a city, Handley said. The problem is akin to a cell tower being overloaded with too many users, which can slow or disrupt connectivity.
With so many new satellites in orbit, spaceflight experts are also concerned about the potential to create space junk that could damage other spacecraft.
Pieces of space debris can travel a dozen times faster than a bullet shot from a gun. At such speeds, even a small piece of metal can blow apart a satellite, leading to the creation of more high-speed debris.
Handley said SpaceX's initial plan to combat this problem seems sensible, though. Each satellite could use its Hall thruster to drop from orbit and destroy itself. The first Starlink satellites will also be at low-enough altitudes for atmospheric gases to slow them down and crash them back to Earth within one to five years.
"They'll be going through a very rapid learning phase, and there's a fair chance they'll get some of it wrong," Handley said of SpaceX.
In addition, Musk said each Starlink satellite will be fed the latest NORAD tracking information for debris. The spacecraft will use artificial intelligence software and its thruster to avoid collisions with known hunks of space junk.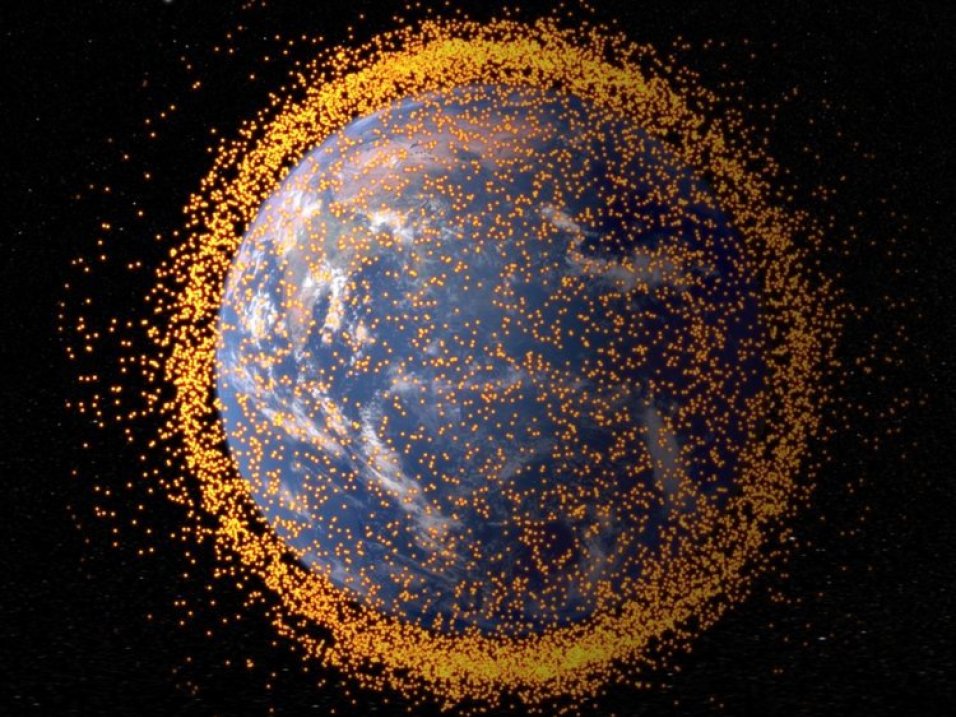 For the indefinite future, SpaceX plans to launch 60 Starlink satellites at a time with its Falcon 9 rockets, which are partly reusable and have already successfully launched nearly five dozen space missions.
But if SpaceX is to send up all 12,000 satellites by the end of 2027, it will have to launch, on average, about 120 Starlink spacecraft a month.
That translates to two Falcon 9 rocket launches a month, on SpaceX's dime, on top of its growing list of commercial and government launch customers.
This also does not account for the replacement of satellites, which are designed to last about five years. "It's not just doing it once. It's completely ongoing," Handley said. "So you're committed to launching 12,000 every five years."
Handley said he doesn't think SpaceX's existing rockets are sufficient for full deployment. "I think this requires Starship," he said. Starship, a giant, reusable system that's still in development, could launch hundreds of Starlink satellites at once, perhaps at 10% of the cost of a Falcon 9 launch.
So while Musk often speaks about Starship in terms of settling Mars, Handley said he thinks Starlink is dependent on it, too. "You will have these very, very capable, fully reusable launchers sitting around waiting to go to Mars every two years," he said. "What are you going to do with them in between?"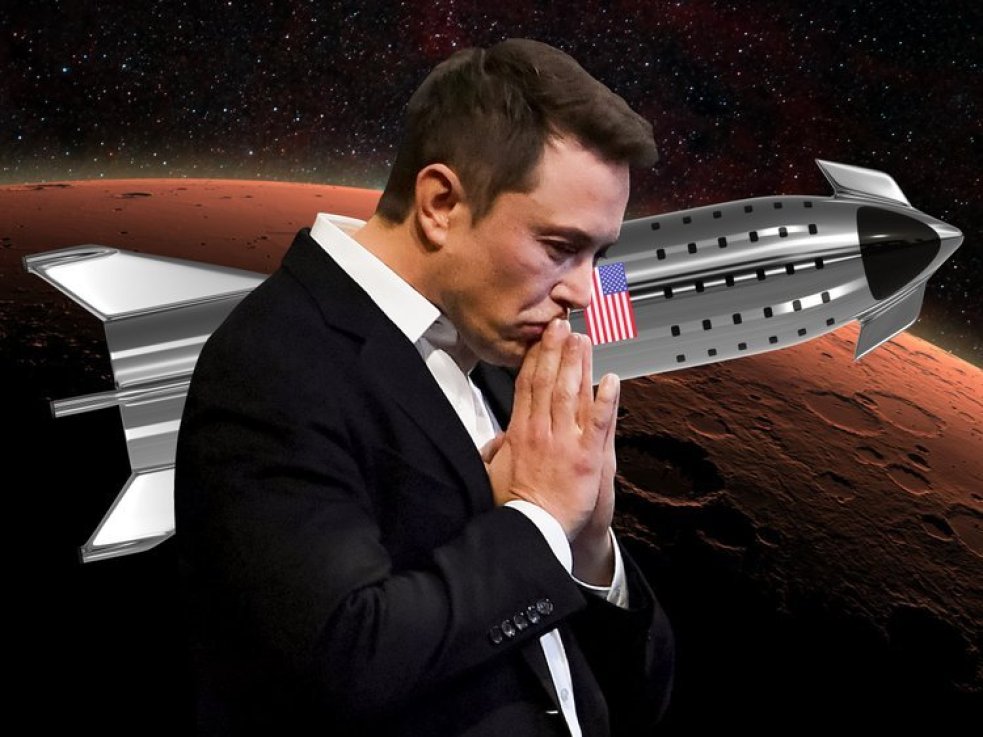 SpaceX is developing Starship concurrently in Texas and Florida. Musk said he plans to present new details about the system next month.
Correction (May 26, 2019): A bandwidth of 1 Tbps per launch might support 40,000 users trying to stream 4K (or ultra-high-definition) content at once, not 1,100 users, as we previously reported.
This story has been updated with new information.
Source www.businessinsider.com