Americans Support Facial Recognition Tech — When It Works
Face Time
Americans aren't as concerned about facial recognition tech as they once were.
That's the takeaway from a newly released survey conducted by the Center for Data Innovation, a nonprofit and nonpartisan research institute.
"People are often suspicious of new technologies, but in this case, they seem to have warmed up to facial recognition technology quite quickly," the center's director, Daniel Castro, told Nextgov.
But just because Americans are less wary of facial recognition tech doesn't mean regulators should be.
Survey Says
Between December 13 and 16, 3,151 adult internet users in the U.S. shared their feelings on facial recognition tech with the Center via a Google Surveys poll.
This poll asked each participant to rate how strongly they agreed or disagreed with 10 statements, such as "The government should strictly limit the use of facial recognition technology even if it comes at the expense of public safety" and "Police departments should be allowed to use facial recognition technology to help find suspects if the software is correct 90 [percent] of the time."
Only 26.2 percent of participants in the Center's facial recognition survey supported strict regulations on the technology, with that number dropping to 18.3 percent if the regulations came at the expense of public safety.
Shifting Attitude
When the public policy group Brookings Institution conducted its own facial recognition survey in September, 35 percent of the 2,000 participants thought the government should regulate facial recognition "very much."
Castro has one possible explanation for why Americans are getting over any initial wariness of facial recognition tech so quickly: their phones.
"[T]hese results are likely explained by the fact that consumers are increasingly familiar with facial recognition technology, such as using it to unlock their phones, so they understand its convenience," he told FedScoop. "When they understand a technology, they are usually willing to embrace it if they come out ahead."
Accuracy Not Included
According to the Center's facial recognition survey, Americans are also apparently more willing to embrace the tech if it actually works the way it's supposed to.
The percentage of participants who "agreed strongly" that police departments should be allowed to use facial recognition technology to help find suspects dropped significantly each time the hypothetical accuracy of the technology dropped — 41.1 percent strongly agreed with the tech's use if it was 100 percent accurate, 23.4 percent if 90 percent accurate, and 17.7 percent if 80 percent accurate.
How a Witch Hunt Against Parents of Unvaccinated Children Was Unleashed
IN BRIEF
The Facts:Article written Vera Sharav, Children's Health Defense Contributing Writer.
Reflect On:Why does the mainstream media label this as 'anti-vax' when it's just factual information? Why don't they ever address it or try to counter it?
We are witness to an orchestrated frenzy that has been revved-up by vaccine stakeholders – i.e., those who have a direct or indirect financial stake in vaccines– through the corporate / academic institutions that employ them. Their unified objective is to achieve maximum utilization of vaccines, and total compliance with vaccination schedules set by the government in collaboration with vaccine manufacturers.
During the measles outbreak in California in 2015, a large number of suspected cases occurred in recent vaccinees. Of the 194 measles virus sequences obtained in the United States in 2015, 73 were identified as vaccine sequences.
Contrary to the barrage of "fake news" promulgated by government public health officials and the media to influence public opinion, the fact is, most childhood infectious disease "outbreaks" include both vaccinated and unvaccinated children. What's more, when the infection has been tested, vaccine strain has often been identified as the cause of infection.
In 2015, a "measles outbreak" in California's Disney Land garnered nationwide front page publicity and dire warnings by public health officials and vaccine "authorities". They generated high public anxiety. This fear mongering led to the demonization of unvaccinated children, who were perceived as the spreaders of disease.
Never disclosed to the public, but known to CDC officials is the following evidence that has finally been published in the Journal of Clinical Microbiology (2017):
"During the measles outbreak in California in 2015, a large number of suspected cases occurred in recent vaccinees. Of the 194 measles virus sequences obtained in the United States in 2015, 73 were identified as vaccine sequences (R. J. McNall, unpublished data)."[1]
Rebecca J. McNall, a co-author of the published report, is a CDC official in the Division of Viral Diseases, who had the data proving that the measles outbreak was in part caused by the vaccine. It is evidence of the vaccine's failure to provide immunity.
But this crucial information has been concealed, and continues to be withheld from the public.  After all, how many have read the belated disclosure in the Journal of Microbiology?
So, the mumps outbreak at Texas detention centers occurred following children's MMR vaccination!  Does anyone fail to see the connection between vaccination and an infectious disease outbreak?
Current Mumps Outbreak Following Vaccination
The Texas Tribune headline announced: Nearly 200 People In Texas Detention Facilities Have Contracted Mumps, March 1 2019. Since October, 186 children and adults contracted mumps at migrant detention facilities across Texas, according to a state health agency. These include immigrants and employees.
Lara Anton, a spokeswoman for the Department of State Health Services, said in an email that patients range in age from 13-66 and that "there has been no reported transmission to the community." She added that the state doesn't know the vaccination status of detained migrant adults or the children who entered the U.S. with them but that "all unaccompanied minors are vaccinated when they are detained."
The Texas cases are not unique! Numerous similar outbreaks of mumps in have occurred in vaccinated children in New York, and in the U.S. Territory of Guam in 2009.[2]
So, the mumps outbreak at Texas detention centers occurred following children's MMR vaccination!  Does anyone fail to see the connection between vaccination and an infectious disease outbreak?
"From 1985 through 1988, 42% of cases occurred in persons who were vaccinated on or after their first birthday. During these years, 68% of cases in school-aged children (5–19 years) occurred among those who had been appropriately vaccinated. The occurrence of measles among previously vaccinated children (i.e., vaccine failure) led to a recommendation for a second dose in this age group.

During the 1989 -1991 measles resurgence, incidence rates for infants were more than twice as high as those in any other age group. The mothers of many infants who developed measles were young, and their measles immunity was most often due to vaccination rather than infection with wild virus. As a result, a smaller amount of antibody was transferred across the placenta to the fetus, compared with antibody transfer from mothers who had higher antibody titers resulting from wild-virus infection. The lower quantity of antibody [in the vaccine] resulted in immunity that waned more rapidly, making infants susceptible at a younger age than in the past."

…  38% of measles cases in the U.S. were in vaccinated persons.
CDC further acknowledges that: despite relatively high vaccination rates, small measles outbreaks continue to occur. Since 2008, most of these outbreaks were imported or linked to importation from other countries. In 2011, CDC reported 220 measles cases – "62% were in persons not vaccinated." That means that 38% of measles cases in the U.S. were in vaccinated persons.
The CDC Pink Book further acknowledges that: "Some studies indicate that secondary vaccine failure (waning immunity) may occur after successful vaccination". Evidence of MMR vaccine-induced infection undermines the protective rationale for its indiscriminate, mass use, much less, mandating its use against parents' objections.
200 measles cases in the U.S. do not justify the current media frenzy;
The empirical evidence is based on reality; the evidence cannot be wiped out by the faith-based "safe and effective" chant.
Empirical evidence refutes the faked epidemiological vaccine studies that are only draped with the mantle of "science".
200 measles cases in the U.S. do not justify the current media frenzy; this frenzy is fomented by collaborating vaccine stakeholders with financial conflicts of interest who should be held accountable for subjecting an unknown number of children to defective vaccines – some of which were the cause of infectious disease outbreaks.
Two congressional hearings called for enforcement of mandatory childhood vaccination, citing the current measles outbreaks. The committees invited only vaccine promoters who endorsed mandatory vaccination of children, but not of adults.
February 27th hearing, the House Committee on Energy and Commerce:
Dr. Dr. Anthony Fauci, Director of the National Institute of Allergy and Infectious Diseases declared: "Risks from vaccines are almost non-measurable…" In an earlier interview with Frontline, Dr. Fauci is on record stating:
"We know historically that it's much more difficult to get adults vaccinated for a variety of sociological and other reasons, whereas when you have the children, you can get it out of the way …"
Dr. Nancy Messonnier, director of the National Center for Immunization and Respiratory Diseases at the CDC declared:
"I do believe that parents' concerns about vaccines leads to undervaccination, and most of the cases that we're seeing are in unvaccinated communities. Outbreaks of measles occur when measles gets into these communities of unvaccinated people. The only way to protect against measles is to get vaccinated."
March 5th hearing, Senate Health, Education, Labor & Pensions (HELP) committee:  John G. Boyle, CEO of the Immune Deficiency Foundation (whose core benefactors are bio-pharma corporations) upped the decibel, declaring:
"The current decline in vaccine usage is literally bringing back plagues of the past."
Senator Rand Paul, a HELP Committee member, was the only member of the committee who voiced some reservations about the stampede toward depriving U.S. citizens of their human right to choose what's in the best interest of their children!
Why is the public health armamentarium aimed at eliminating "unvaccinated" children rather than on preventing a true catastrophic epidemic of neurodevelopmental injuries in children?
The focus of concern and public anger should be directed at the failure of the public health establishment to methodically investigate the contributing cause[s] of the genuine, empirically documented childhood epidemic – the relentless, ever-increasing rise in the number of neurologically injured children has climbed to 1 in 36 in the U.S. The numbers of those affected is now in the millions.
*Witch Hunt defined: "the searching out for persecution and deliberate harassment of those with unpopular views" Merriam Webster's; "a rigorous campaign to round up or expose dissenters on the pretext of safeguarding the welfare of the public" Collins English Dictionary.
References:
CDC. Pink Book, Chapter 15 Mumps
CDC Pink Book, Chapter 13 Measles
Sign up for free news and updates from Robert F. Kennedy, Jr. and the Children's Health Defense. CHD is planning many strategies, including legal, in an effort to defend the health of our children and obtain justice for those already injured. Your support is essential to CHD's successful mission.
FDA Wants to Shut Down Adult Stem Cell Therapy as its Healing Successes are Experienced Around the World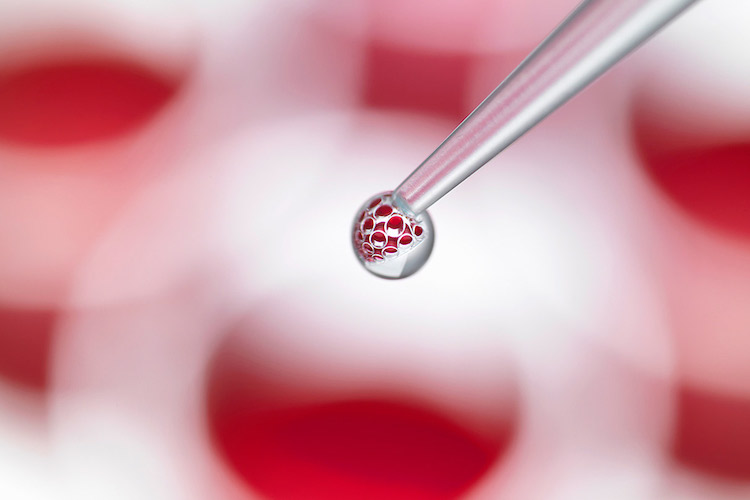 Paul Fassa, Health Impact News
Waking Times
Adult stem cell therapy is enjoying widespread success around the world, but if the FDA gets its way, it may soon be banned here in the U.S.
There have been nearly 12,000 adult stem cell therapies performed in the United States with an over 90 percent success healing rate for mostly joint and spinal conditions. It involves using the patient's own stem cells, so no patent-able drugs are involved.
They are targeting the most influential stem cell scientist in the U.S., Dr. Kristin Comella in Florida.
Differentiating the Types of Stem Cell Therapy
Many consider stem cell therapy the future of medicine. A stem cell can rebuild or create new cells in tissues, even in organ tissues other than those from which they had originally existed. 
They could be considered seeds for growing body tissues. They are mostly able to function for cellular repair and growth no matter what organ is in need of repair or healing from chronic inflammation.  
There is a considerable controversy surrounding stem cell therapy research, a branch of regenerative medicine.Much of the controversy has to do with not differentiating between adult stem cell therapy and embryonic stem cell therapy. 
Embryonic stem cell therapy is the controversial one. It cultures or creates stem cells from terminated or aborted fetuses. 
Currently, the FDA is harassing stem cell clinics that do not derive their stem cell solutions from aborted fetus tissue. They extract the stem cells from the patient's own adipose tissue and inject them into areas where that same patient needs repair. It's an autologous process called adult stem cell therapy.
U.S. Stem Cell based out of South Florida is one of the clinics being targeted by the FDA, and the clinic's Chief Scientist is Dr. Kristin Comella, PhD. 
Many other nations have been using adult stem cell therapy successfully over the past 15 years, leaving the USA dead last in this field. The FDA is trying to make sure it stays that way and allows costly pharmaceutical versions to prevail. 
Dr. Kristin Comella and her clinic have been under attack from the FDA. 
This short 3-minute video was produced interviewing Dr. Comella and some of her patients.
Examining and Comparing the Different Types of Stem Cell Therapy
Human embryonic stem cell (hESC) therapy has received most of the media's attention and government support. But it is the most controversial because it involves extracting tissues from terminated human embryos, aka aborted fetuses.
In addition to moral and ethical issues, human embryonic stem cell (hESC) solutions create cells so rapidly where they're injected they lead to cancerous tumors. To avoid that, researchers have to use immuno-suppressant drugs to curb the embryonic stem cells' tendency toward cancer. 
Using pharmaceutical drugs to curb hESC cancer side effect issues leads to other unexplored and unexpected side effects from those patented stem cell solutions. 
But the profit motive for embryonic stem cell therapies was strong and a lot of government funds had been put into its research. Pharmaceutical companies were motivated because they could patent stem cells created from embryonic tissues.
Bone marrow stem cell therapy was among the first to depart from flawed hESC (human embryonic stem cell) therapies developed over the past two decades. Bone marrow stem cell therapy was the segue into the adult stem cell therapy movement.
Bone marrow extractions are painful, requiring general anesthesia. It's relatively difficult and expensive compared to adipose (fat) tissue stem cell harvesting. 
Bone marrow's high white blood cell count also encourages inflammation, making it counter-productive for patients already suffering from chronic inflammation or autoimmune disorders. 
Most importantly, adipose (fat) tissue yields up to 500 times more mesenchymal stem cells than bone marrow sources, according to Dr. Comella. These are potent stem cells that can differentiate into a wide variety of other cell types. Furthermore, the adipose white blood cell count is lower than bone marrow matter. 
Overactive, confused immune responses attack organs continually and create chronic inflammation and autoimmune diseases. The lower white blood cell count automatically lowers the risk of further inflammation among patients already suffering from chronic inflammation and autoimmune diseases.  
The outpatient treatment involves creating a very small and shallow incision that won't require stitches on an area of skin covering adipose tissue (fat). From there, liposuction can withdraw a portion of the fat. This part of the procedure requires only a local anesthetic.
Then what is extracted is spun at high speed in a special centrifuge to isolate the stem cells which are then purified for IV drip delivery or injection into the same patient from whom it was extracted. Total costs range from five to ten thousand dollars or more in some cases.
Dr. Comella and her colleagues' mission is to get adult stem cell therapy available for everyone. Private and government health insurance providers cover medical treatments that are much more expensive. 
Why not cover one that would save money with its lower expense and fewer side effects?
Over the years, there have been nearly 12,000 adult stem cell therapies performed in the United States with an over 90 percent success healing rate for mostly joint and spinal conditions as well as heart and lung issues.
But the three known adverse side effect cases continually get all the media attention.
The Panama College of Cell Science, which helped launch Kristin Comella's research and development, had this to say about her:
Perhaps the most influential clinician on the subject of adult stem cell therapy, Dr. Comella has been able to quietly develop patient treatment protocols and treat patients via collaborating physicians and health care providers using legal patient-specific FDA guidelines, including studies permitted by Institutional Review Boards, patient-specific stem cell clinical trials, and direct treatments using the patients own stem cells that are harvested and re-injected for therapeutic purposes.

Through Dr. Comella's leadership, she and her team have trained and certifiedmore than 700 physicians worldwide in adult stem cell therapy.(Source)
The interview below allows the energetic Dr. Kristin Comella to give a thorough and upbeat description of adult stem cell therapy. 
Big Pharma Is Using the FDA to Eliminate "Unregulated" Adult Stem Cell Competition
Since the late 1990s, adult stem cells used therapeutically were not under the control of the FDA and the adult stem cell movement took off.
There were complaints from some MDs that the adult stem cell practice should be regulated by the FDA. The Panama College of Cell Science responded to those outcries with this statement:
The motive in opposing adult stem cell therapy is money. The big institutions want to keep federal funding of embryonic stem cell research at a high level with the promise that cures are "just around the corner" despite the fact that embryonic stem cells will never be useful in any way for patient treatment because they immediately cause tumors when transplanted. (Source)
Adult stem cell therapy is an autologous treatment method. The stem cells are not lab-created. They are only isolated and purified after extracting them from the patient being treated. Injecting them back into that patient powers up the body's own healing mechanism to overcome chronic ailments. 
The FDA didn't and shouldn't have anything to do with regulating stem cells from one's own body. That situation has recently been arbitrarily and suddenly changed.    
Around 2014, the FDA started tweaking their guidance rules for stem cell therapy with the purpose of getting new rules made into laws through Congress that could be interpreted according to FDA whims and enforced arbitrarily. Their agenda is to consider adult stem cells as FDA-regulated drugs.
During our phone conversation, Dr. Comella explained how the FDA ignored testimonies from adult stem cell practitioners during their 2015 public hearings regarding new guideline proposals. Then they arranged to create new rules behind closed door meetings that included pharmaceutical industry allies and insiders.  
The result was that by 2017, the FDA's hands-off policy with adult stem cell therapy came to a sudden halt after years of highly successful stem cell practice. 
By 2018, the FDA got nastier with the "the most influential clinician on the subject of adult stem cell therapy" as its target. The FDA started doing inspections of Dr. Comella's South Florida clinic that are designed for labs that manufacture drugs. 
The standards for hospitals and clinics are not as strict as drug manufacturers. Those inspections were inappropriate for a clinic. But those inspections made it easier to create damaging reports.
When the inspectors came by, they demanded to go into rooms while treatments were taking place with semi-nude or nude patients, which Dr. Comella prohibited. The inspectors also demanded to view patient medical records. She allowed that after redacting their names on the copies she gave them. 
For her actions to protect patients' privacy, inspectors allegedly cited Dr. Comella for resisting and obstructing FDA inspections. 
Soon after the inspections, the FDA served Dr. Comella with a lawsuit for practicing medicine with unapproved drugs. The "drugs" were only those stem cell solutions drawn from patients to be used on them.
The FDA has allegedly offered to drop the lawsuit if Dr. Comella signed an agreement to stop doing adult stem cell therapy and no longer promote it.
She refused. She said she has witnessed people leave their wheelchairs for good from this therapy. The trial is set for a Federal Court hearing beginning June 2019, in Miami, Florida.
If Dr. Comella loses this court case, adult stem cell therapy in the USA may be forced out of the country and only be available to those who can afford medical tourism.
Prince Harry & Meghan Markle Plan To Raise Their Child 'Gender-Fluid'; Part Of A Bigger Agenda?
The Facts:Meghan Markle is among several high-profile women coming out these days saying that her child will be raised 'gender fluid', 'genderless,' or 'gender-neutral.'
Reflect On:Is this simply the 'empowering, modern parenting style' the mainstream is making it out to be, or could it be a small part of a larger and more sinister agenda?
It's a good time for us to take a step back and try to examine what exactly is going on in our society today with regards to gender identity, especially in the way we are dealing with children too young to be able to make any informed choices. It's a tricky subject, to be sure, but as with many other issues, the devil is in the polarities.
We come from a past in which only heterosexual men and women were considered to be of value to a society, while any deviations from this norm were muted and hidden, shed off as outcasts and relegated to the dark shadows of social standing. Any sign of deviation from the gender stereotypes of assertive, action-oriented men and submissive, child-rearing women was a black mark not only on an individual but on the individual's family as well. As a consequence, children were not only encouraged, but compelled, sometimes under the threat of disownment or even death, to fit themselves into the established norms.
Pendulum Swing
We can certainly be proud that, as a society, we have moved away from this extremity. We have generally developed a much higher level of acceptance, certainly in the Western world, for many sexual and gender preferences that differ from the norm. But are we actually pushing it too far now, and waging an all-out attack on an old extremity while promoting a new one?
In this Vanity Fair article, we are told that 'Meghan plans to pursue an empowering, modern parenting style,' based on the following information from a source:
"Meghan has been talking to some of her friends about the birth and how she and Harry plan to raise their baby. Her exact word was 'fluid'. She said they plan to raise their child with a fluid approach to gender and they won't be imposing any stereotypes."
This means, among other things, that the nursery might not be filled with toy trains and cars, even if rumors that a boy is coming are true. The Sussexes have already planned a gender-neutral nursery and opted for whites and grays over conventional blue and pink colors. While these particular choices don't seem extreme, their relationship to other promotions going on, such as Celine Dion's creepy launch of gender-neutral clothing, should give us reason to pause.
Tremendous Influence
We need to notice that there is a kind of forced righteousness in the discussion of a 'fluid approach to gender' and the denigration of 'gender stereotypes'. I personally believe the remnants of gender stereotyping in the West are no longer at a level where we need celebrities making right by their children by declaring they will be raised as 'gender-neutral' or 'gender fluid'. In raising my own five year old, I never gave a thought to 'gender stereotypes' simply because it wasn't important to me whether or not my son acted in ways that conformed to a certain stereotype. I am simply ready to accept my son as he is in all regards and encourage him to have the experiences he wants. But at the same time I'm not going to run out and buy a dress every time I buy him a shirt and pants and continually ask him what he wants to wear.
A Royal couple making a simple declaration to take 'a fluid approach to gender' can plant a subtle seed in the minds of millions of people. The words of celebrities can have a similar effect. The same article talks about Kate Hudson wanting to raise her daughter 'genderless' and Angelina Jolie aspiring to raise her children without stereotyped ideas about gender. While any particular comment from one person can be taken at face value, the confluence of opinions that are knocking traditional gender identification cannot be ignored. It seems like subtle suggestions are being put out to millions of parents to encourage and highlight their children's ambivalent feelings around gender while avoiding the reinforcement of identification with traditional gender norms.
Here's the problem with that. Children need positive reinforcement about their identity and sense of self. They cannot be expected to make all the choices themselves about who they are, as though they were the adult in the room aware of what it takes to build self-esteem and confidence. However, the soldiers of this 'empowering, modern parenting style' march on.
A Bigger Agenda
I have written in the past about how gender confusion is being manifested in our society as part of a much bigger agenda. In my article 'Illuminati Pedophilia: Attempts To Normalize Sex Between Adults And Children (Part 1),' the discussion centers around how ambivalent feelings around gender within children are being heightened and exploited through a sinister campaign that involves not only the Royals (Bloodline Families) but the government and Education ministry. Here's how Joachim Hagopian, who worked with abused children as a licensed mental health therapist before becoming an alternative media journalist, puts it:
Former President Obama and his minions pushed Common Core and his LGBT agenda down our throats through his federalized public education system, willfully harming our children right out of the kindergarten gate with developmentally inappropriate, sexually explicit dogma that's been damaging, overloading and confusing recent generations of young Americans toward gender identity issues that commonly manifest as confused gender roles, sexual acting out and interpersonal relationship barriers that reflect a normalized cultural and sexual pathology and dysfunction. Obama's statist attack on both family and parental rights along with religion is but part of the elite's massive mind control operation to further its sinister agenda. (source)
It should not come as a surprise that the latest en-vogue Royal couple to get pregnant should take center stage in soft-pedalling child-raising strategies that can lead to dysfunction, and not only because of the tremendous influence that their opinions on child-raising have in the public domain. As detailed by a former Illuminati bloodline family member in 'Svali Speaks', child abuse is in-bred in Illuminati bloodline 'Royal' families, an essential part of their Satanic programming that they believe has helped them retain power in the world over countless generations. And these are the very people behind an enslavement agenda that is advanced by an increase in gender confusion in our society.
The Takeaway
At the highest levels, I believe we are all souls that are not tied to a particular gender. That being said, in healthy, vibrant civilizations, the Divine Masculine And Divine Feminine are seen as the source of life. These are great energies that are to be aspired to, not denigrated and emasculated. Thus, while we can fully agree that there is no point forcing people into stereotypical 'roles' that don't suit them, and that every single individual in society has equal value, that does not mean we should suddenly discourage men from being masculine and women from being feminine. Any efforts to do so are likely grounded in an agenda to destabilize a society for the purposes of controlling it.
It is important that we consider that this new vogue trend to raise children as 'gender fluid' may simply be one branch of 'the elite's massive mind control operation', one that has already led to an increase in gender confusion and emotional distress among our children. Using our own instincts and discernment about what is best for our own child's health and well-being, rather than paying attention to new and dangerous parenting catch-phrases promoted by public figures, many of whom are a part of an enslavement agenda, is the best way forward.