China Can Now Identify a Citizen Based on Their Walk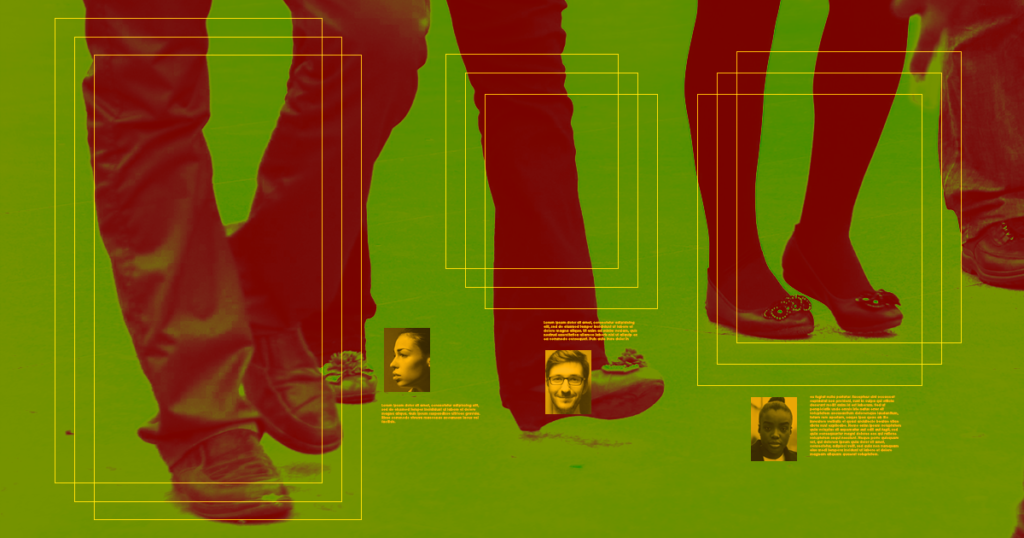 Big Brother
China's latest weapon in its war against citizen privacy: gait recognition software.
According to a new story by the Associated Press, police in Beijing and Shanghai are using a gait recognition system developed by artificial intelligence company Watrix to identify Chinese citizens — even when their faces aren't visible.
Walk This Way
Watrix claims its system can identify a person from up to 165 feet away even if their back is to a camera or their face turned away. It doesn't require any special cameras, either — it can analyze existing surveillance footage to ID an individual with 94 percent accuracy.
"You don't need people's cooperation for us to be able to recognize their identity," Watrix CEO Huang Yongzhen told the AP. "Gait analysis can't be fooled by simply limping, walking with splayed feet, or hunching over, because we're analyzing all the features of an entire body."
However, the software doesn't yet work in real time. It needs roughly 10 minutes to analyze about an hour's worth of video, during which time it extracts a person's silhouette and then creates a model of their individual gait.
Eyes Everywhere
It's easy to see how this technology could be useful on a smaller scale. A company could produce a database of all its employees' gaits and then use that database to ensure unauthorized individuals aren't in restricted areas.
It's harder to imagine how China could make use of the technology on a nationwide scale, though.
Facial recognition tech is easy to implement because the faces of most citizens are already in government databases. Would the nation need to produce a similar database of citizen gaits? Or would the tech work retroactively — arrest someone for a crime, have them walk for you, and then compare their gait to that of the criminal caught on camera?
Whatever the case may be, police in Beijing and Shanghai are making use of this tech somehow, which means it might just be a matter of time before anyone on the move in China will find themselves under the watchful eye of the nation's government.
READ MORE: Chinese 'Gait Recognition' Tech IDs People by How They Walk [Associated Press]
Another Study Shows Cell Phone Radiation Is Carcinogenic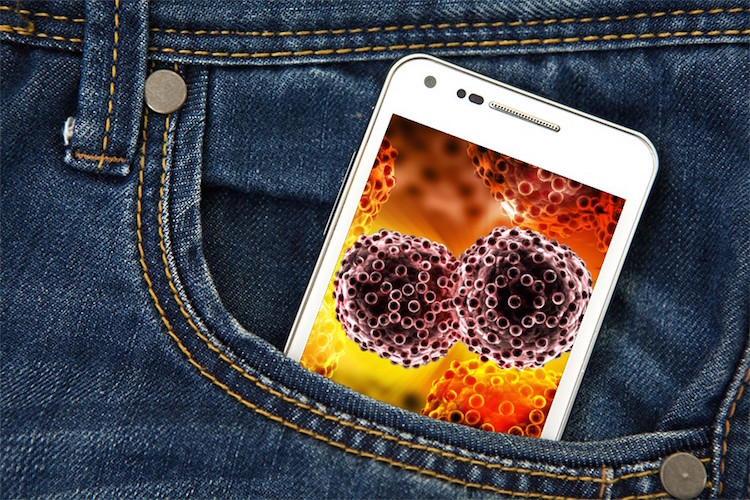 For years, consumer electronics manufacturers have downplayed the harmful health effects of cell phones. Yet, as scientists research the impact of wireless technologies on the human body, speculations turn into hard evidence proving that cell phone radiation may be carcinogenic in nature.
The latest in such research is a study that showed "clear evidence that male rats exposed to high levels of radio frequency radiation (RFR) like that used in 2G and 3G cell phones developed cancerous heart tumors." (1)
Cell Phone Radiation Causes Heart Tumors in Rats
The United States National Toxicology Program (NTP) recently made a formal declaration that a link exists between RFR and heart tumors in male rats. To ensure the accuracy of their study's results, the NTP collaborated with an external panel of scientific experts.
The organization conducted tests during which they exposed female and male rats, as well as mice, to high levels of RFR. The scientists exposed the entire bodies of the animals to the radiation, with the lowest level of exposure matching that of the maximum allowed in cell phones.
The study identified that a link exists between RFR and heart tumors in male rats. In addition, the results showed evidence of tumors on brains and adrenal glands in the same animal sample group.
"We believe that the link between radio frequency radiation and tumors in male rats is real, and the external experts agreed," stated John Bucher, Ph.D., NTP senior scientist
It is worth noting that the researchers were not able to discover a clear link between RFR and cancers discovered in the female rats, or in male and female mice. In addition, they exposed the animals to this radiation throughout the entire span of their lives, starting when the animals were in the womb. Furthermore, exposure lasted a much larger percentage of the rats' lives, than an average person's cell phone usage.
How Relevant is the NTP Study?
There are a few ways that the NTP study doesn't correlate with the typical exposure a person would have to cell phone radiation. First, cell phones are not powerful enough to affect the entire human body. Yet, when we hold a phone to the ear for extended periods, specific tissues that are exposed could be more affected (such as the ears and the brain). Thus, when possible, it makes sense to use the speakerphone feature when talking on the phone. This may reduce direct exposure.
Secondly, the NTP study examined the effects of radiation from an older cellular technology that is becoming outdated. Sadly, many scientists and researchers have expressed that newer technologies are potentially even more dangerous. See Countless Studies Show 5G Frequencies Cause Harm but the National Rollout is Here
Furthermore, cell towers also emit ambient radiation that could have some serious biological effects. A recent study conducted at the Ramazzini Institute in Italy established a link between lab animals exposed to environmental levels of cell tower radiation and cancer.(2) Moreover, research has shown that exposure to WiFi networks is also impacting human health. For example, a study in Iran linked current WiFi that operates around 2.4 GHz to infertility and other immediately noticeable health symptoms.(3)
We do not know for sure how lifelong exposure to wireless technologies will impact today's youth when they have reached adulthood. Yet, it's worth noting that research, such as the NTP study, shows that it is likely smart to be more mindful of the usage frequency of these technologies. In addition, it may be wise to set aside several hours a day where you completely disconnect yourself and your home…perhaps by taking a hike in nature.
Of course, certain trends, such as cell network roll-outs and proliferation of WiFi, may seem completely out of our control. Therefore, it makes sense to invest in technologies that work to protect the human body from the harmful effects of electromagnetic and radio frequency radiation. For more information on such products, visit Waking Times affiliate Airestech.
About the Author
Anna Hunt is writer, yoga instructor, mother of three, and lover of healthy food. She's the founder of Awareness Junkie, an online community paving the way for better health and personal transformation. She's also the co-editor at Waking Times, where she writes about optimal health and wellness. Anna spent 6 years in Costa Rica as a teacher of Hatha and therapeutic yoga. She now teaches at Asheville Yoga Center and is pursuing her Yoga Therapy certification. During her free time, you'll find her on the mat or in the kitchen, creating new kid-friendly superfood recipes.
Sources:
(1)https://www.sciencedaily.com/releases/2018/11/181101133924.htm
(2)https://www.wakingtimes.com/2018/08/21/cancer-link-confirmed-in-largest-ever-cell-tower-radiation-study/
(3)https://www.ncbi.nlm.nih.gov/pmc/articles/PMC4503846/
This article (Another Study Shows Cell Phone Radiation Is Carcinogenic) was originally created and published by Waking Times and is published here under a Creative Commons license with attribution to Anna Hunt and WakingTimes.com. It may be re-posted freely with proper attribution, author bio, and this copyright statement.
Disclaimer: This article is not intended to provide medical advice, diagnosis or treatment. Views expressed here do not necessarily reflect those of Waking Times or its staff.
WATCH: How We Viewed Measles Before Extreme Vaccine Marketing Began
The way Measles is discussed in today's world, you'd think it was similar to the black plague. We tout vaccinations for saving millions of people's lives when it comes to the measles, and it's likely if you were born after the measles vaccine came into the picture, you might assume the measles commonly killed people.
You've heard of it, a news report comes out terrifying the public about new measles outbreak that has affected 17 children in an area populated in the millions. For weeks, reporters go on about how this could spread across the entire country, affecting millions, all because someone didn't vaccinate. Yet, that's not the cause for the spread. It was actually the vaccinated that caused the spread. Why all the fear? Why the hysteria? Is measles even that dangerous?
I recall asking my parents and people from even older generations about the measles and what it was like when they were younger. All seemed to say it was a pretty standard and harmless childhood illness that would last a few days to a week. Some red dots, a fever maybe, and a couple days home from school In some cases, I was told stories about how it was commonplace for  people to bring their kids around other kids who had measles so they could contract it themselves and be immune to it from there forward. What? They actually wanted their kids to get the measles? Indeed.
Yet today, thanks to irrational advertising, poorly educated doctors and misinformed parents, the measles are seen as an extremely dangerous illness that should be feared at all costs. Yet it's all conditioning.
Think about it, when you bring up vaccinations online or to some doctors, what happens? We see hysteria. Poorly backed up facts, emotional rants and personal attacks are what comes out of those questioned about vaccines. You might even be publicly shamed for bringing up such things. Little do we hear rational, calm and well backed up responses even in the face of a ton of independent science that has shown serious concerns about vaccines. Even mainstream media tells the story with hysteria and false claims.
All of this happens because of a lack of questioning, a lack of looking at the big picture and because we made something overly emotional when it's truly about being open and rational.
We can, in part, thank the industry that brought you Vioxx, opioid addiction, Thalidomide, Thimerosal, Fen-Phen ($14 billion in damages), Diethylstilbestrol (tumors), Baycol (cholesterol drug, 100k deaths), Bextra (cousin of Vioxx, $1.8 billion in damages), Rezulin (caused hepatitis), Seldane (caused heart arrhythmia), Phenylpropanolamine, and RotaTeq as they have conditioned us to believe that Measles is a very dangerous illness.
Profit is what perpetuates this idea, not facts, nor history.
How We Used To View Measles
The video below is a truly telling example of how governments and the pharmaceutical industry has tainted the realities of the public and doctors about what the measles truly is and it's dangers. What you see today is what happens when profit is the main factor behind products.
Clips were taken from popular television shows The Donna Reed show (1959), The Flintstones (1961), and The Brady Bunch (1969), illustrate the sheer differences between then and now. Have a look.
USAID Report Shows Hundreds of Millions of US 'Humanitarian AID' Actually Funded Terrorist Groups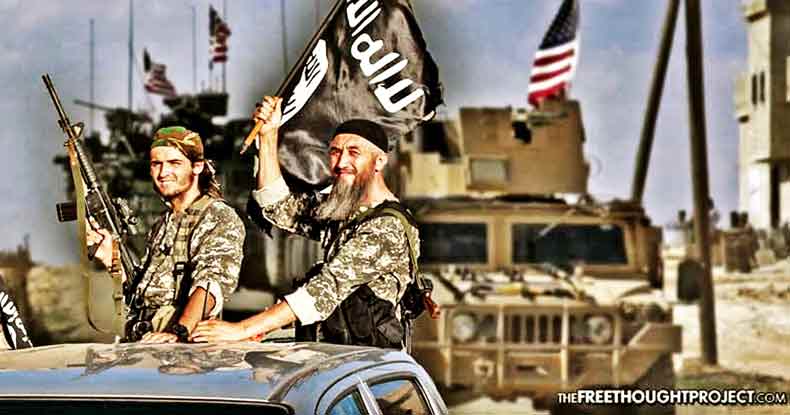 A recent USAID audit report found that some of its humanitarian programs for war-torn Syria and Iraq might have assisted terrorist groups. The assistance in question amounts to nearly $700 million.
The agency in charge of foreign aid provided by Washington has done a poor job to mitigate risks for its projects to end up in wrong hands, Official USAID Office of Inspector General (OIG) found. The paper, highlighting the risk of terrorists benefiting from US foreign assistance among other vulnerabilities, was published on September 25.
To provide help, USAID gives awards to public international organizations (PIOs) which then deal with the troubled areas. However, the way the organizations use the funds might have some flaws and does not fully comply with the 2008 State Department's guidance. The latter is aimed to secure the money from assistance programs doesn't land in the wrong hands helping terrorist groups, according to the report.
"The risk was not comprehensively assessed [by PIOs], such as the risk of terrorists benefiting from US foreign assistance"
Out of 19 awards the agency examined, only in 6 cases USAID employees followed the guidance with "due diligence." The rest of the awards "was rigorously assessed" as the agency evaluated the potential risk as "low or not applicable." In some cases, it just lacked standards to access them. Those 13 potentially risky assistance projects amount to staggering $697 million.
The US has been involved in the military campaign in Iraq and Syria for years now, with the stated goal to halt the rise of Islamic State terrorists. On Syrian soil, it has been done without any green light from Damascus, which maintained that Washington's military campaign amounts to a breach of its sovereignty.
Washington has been also keen to support what it called "moderate opposition" in Syria with weapons. Such support has not always gone as planned, with some of the arms apparently ending up in the hands of terrorists.
In 2016, Jabhat al-Nusra unit commander Abu Al Ezz said that they receive American support through third countries. Moreover, the militants received TOW missiles directly from the US, he revealed.
Damascus itself has accused Washington of arming terrorists. Syrian diplomat Alaa Saeed Din Hamdan said in September that "hundreds of tonnes of weapons"  were transported "to end up in terrorists' hands in southern Syria."