Casinos Are Using Facial Recognition to Keep Banned Gamblers Away
Banned Aid
Some people who can't control their gambling ask their favorite casinos to ban them, so that they can't return to the venues in a moment of weakness.
In many locations, casinos are legally obligated to enforce these bans, and recently, some have turned to facial recognition systems to help them meet this obligation — a rare example of the technology's use that isn't mired in controversy.
Bet on AI
When a person self-identifies as a problem gambler, they typically fill out a form and submit to having their photo taken by the casino. The casino then instructs its staff and security team to be on the lookout for that person, and if caught in the casino, the problem gambler could be escorted out or even arrested for trespassing.
Now, casinos all across the globe — from New Zealand to Japan — are starting to use facial recognition systems to improve their ability to keep self-identified problem gamblers away. One system in place in an Australian casino even caught a problem gambler trying to enter the building wearing a disguise not once, but twice.
While any use of facial recognition is sure to raise issues about privacy, it's encouraging to see a global use for the tech that isn't downright dystopian.
READ MORE: Facial Recognition to Bar Problem Gamblers from Casinos [Prague Post]
Physicists Create Quantum-Scale "Mona Lisa," Just for Funsies
Artwork for Ants
A research experiment at the University of Queensland started as an attempt to better understand how fluids flow.
But somewhere along the way the team got sidetracked — by an art project.
"We were hoping to gain new insights into how our everyday world arises out of the microscopic quantum world, helping us create new quantum-enhanced technologies," researcher Tyler Neely explained in a press release. "But, while we were at it, we just happened to create some of the world's smallest masterpieces."
Superfine Art
To create the tiny works of art, Neely said he and his team took a gas made of rubidium atoms and cooled it the coldest possible temperature — -273.15 degrees Celsius (-459 degrees Fahrenheit) — to create a substance that acts like a "blob of gaseous quantum matter."
The researchers then projected images of the "Mona Lisa," "Starry Night," and even their own headshots backwards through a projector illuminated by a laser — so they'd get smaller instead of larger — and onto the blob.
"This light 'stamps' the image on an area around about 100 microns wide — more or less the width of human hair, which can range from between 17 to 181 microns wide," Neely explained. "We can then take the image, which is only in black and white, and produce color shots by producing a 'red,' 'blue,' and 'green' image, and then combine them on a computer."
READ MORE: Scientists 'paint' Mona Lisa on a quantum canvas [The University of Queensland]
Students Taking the SAT Will Now Get a Secret "Adversity Score"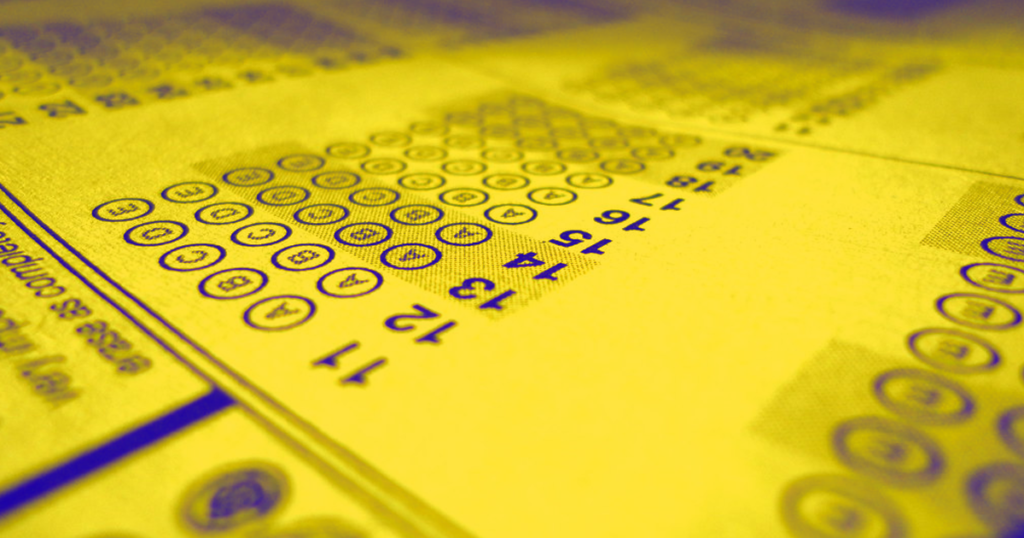 Fair Shot
The SAT is adding another score alongside Verbal and Math — and it's one students won't be able to raise with a little extra test prep.
Every year, about two million students take the SAT as part of the college admissions process, and students' scores tend to reflect their socio-economic backgrounds — those raised in upper-income families often score higher than those from lower-income families, for example.
In an effort to ensure colleges are aware of those background factors when considering prospective students, the College Board, which is the nonprofit that oversees the SAT, has announced plans to give each test-taker an "adversity score" — a bold move that has the potential to level the educational playing field for America's youth.
Fifteen Factors
The College Board told The Wall Street Journal it takes 15 factors into account when producing each student's adversity score, which the students themselves won't be able to see. These include the crime and poverty rates in the student's neighborhood and whether they come from a single-parent family.
The nonprofit already tested the adversity scores with 50 colleges, and it plans to expand to 150 schools this fall before a widespread rollout.
"There are a number of amazing students who may have scored less [on the SAT] but have accomplished more," College Board chief executive David Coleman told the WSJ. "We can't sit on our hands and ignore the disparities of wealth reflected in the SAT."
READ MORE: SAT to Give Students 'Adversity Score' to Capture Social and Economic Background [The Wall Street Journal]
Now You Can Experiment With OpenAI's "Dangerous" Fake News AI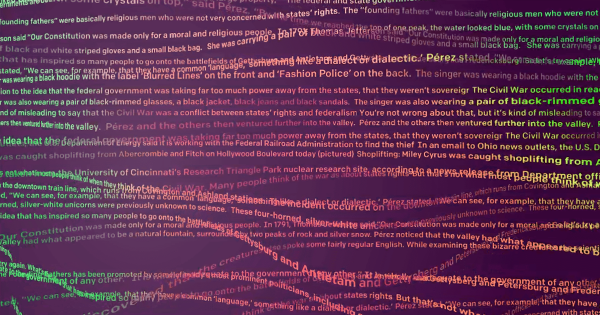 ChatBot
When OpenAI, the AI research organization founded by Elon Musk, created a text-generating AI system called GPT-2, the group said it was too dangerous to be released lest it be used to create propaganda or fake news.
Now, thanks to a website called "TalkToTransformer.com," you can use a watered-down version of the algorithm to write your to-do list, draft a new screenplay, or write rambling essays based on a prompt. The results aren't perfect, but by making the algorithm publicly accessible, people could get a better understanding of what advanced AI is capable of and where it falters.
Short Term Memory
The stories that the algorithm tells are often incoherent, introducing and forgetting characters, props, and setting willy-nilly, reports The Verge after kicking the tires.
For example, when prompted with sample dialogue among characters from "The Avengers," TalkToTransformer churned out a bizarre scene where "Tony," "Steve," and Thor fumbled over a door handle before Tony asked Steve if he's "Tony the Iron Man." Not exactly the most compelling addition to the Marvel Cinematic Universe.

The bold section is the prompt. The rest is, uh, not.
Fake Fake News
When prompted with "Futurism.com, best-known for," the algorithm instead wrote a blurb for a book written by a "Mr. Wunderlich."

Someday we'll make it big.

We had some fun with the algorithm, but the real question is over whether the system could be dangerous or misleading. Based on our tests, almost every single result was clearly written by a computer that doesn't quite grasp how language works — fake news-writing AI may be on the horizon, but it isn't here yet.
READ MORE: Use this cutting-edge AI text generator to write stories, poems, news articles, and more [The Verge]