New Camaro "The Exorcist" Is The Fastest Muscle Car In The World At 217 MPH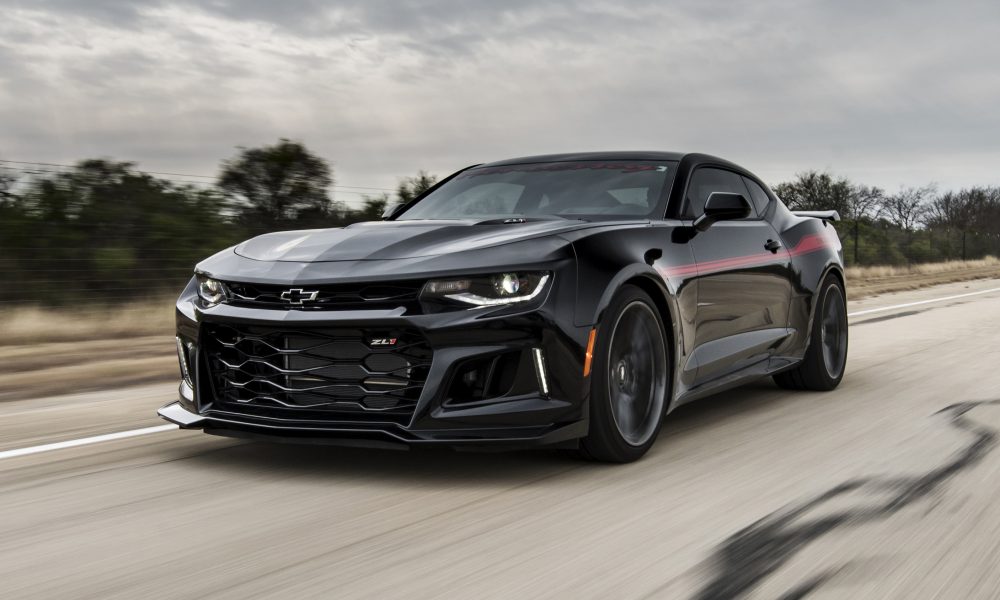 Hennessey Performance, a car company known for its incredibly fast vehicles, has now built the world's fastest muscle car.
The company's newest muscle car is called The "Exorcist" and it is a Camaro that has been upgraded to a stunning 1,000 horsepower.
The vehicle tops out at a shocking max speed of 217 mph and can reach speeds of 60 mph in less than 3 seconds, and can clear a quarter mile of track in less than 10 seconds.
Hennessey mechanics were able to create a vehicle this powerful by using a high-flow supercharger, custom camshaft, ported cylinder heads, upgraded valvetrain with new springs, lifters, pushrods and valves, a high-flow intercooler and long-tube stainless steel exhaust headers with high-flow catalytic converters, according to Maxim.
The car also comes with 20 inch rear drag radial tires and modifications for the automatic transmission which is optimal for picking up speed quickly.
The speed record was set last year by the Hennessey Excorist on the test track at the Continental Tire Proving Grounds in Uvalde, Texas.
The data was confirmed using the speed from the finish on the 8.5 mile track using a Racelogic Video VBox GPS data logging system.
Hennessey president John Hennessey said that that they were really trying to beat their own record, that of the Corvette ZR1.
Hennessey's Exorcist tops out at a max speed of 217 mph and can reach speeds of 60 mph in less than 3 seconds.
Hennessey's Exorcist is available for special order at your local Chevrolet dealer, with a starting price of $119,950.
"We wanted to see if the Exorcist could exceed the top speed of the new ZR1 Corvette, which is 213 mph. Mission accomplished. This is just the first high-performance validation test for the Exorcist. We also plan to test our car's 0-60 mph and quarter-mile performance at the drag strip as well as handling and braking on a road course," Hennessey said.
"The Exorcist offers supercar performance while still retaining everything that you would want in a daily driver with a backseat and room for golf clubs in the trunk. It's kind of like having a new ZR1 Corvette with room for 4 people, but faster," he added.
The Exorcist has also exceeded the top speeds of the McLaren 720S, Porsche 911 GT2 RS, Ferrari 812 Superfast, and Lamborghini Huracan.
Hennessey has a tradition of building some of the fastest cars in the world.
The company built its reputation with cars like the Venom F5 and trucks like the VelociRaptor, as well as more sporty models like the Corvette ZR1 and the Exorcist.
The Exorcist comes with a price tag of $119,950.
According to the Hennessey website:
"John Hennessey and the Hennessey Performance Engineering (HPE) team have been making fast cars go faster since 1991. Over the last 27 years, John and his team have built more than 10,000 vehicles with more than 400 of those in 2017 alone. HPE operates a 36,000-square foot workshop and showroom facility situated on 143 acres near Sealy, Texas (about 45 minutes west of Houston). HPE offers a wide variety of dyno-proven, track tested high-performance engine upgrade packages & parts for a variety of modern performance vehicles. Hennessey Performance is also the only tuner in North America that operates its own test track-the Lonestar Motorsports park 1/4-mile dragstrip facility which is adjacent to the HPE workshop & showroom."
THE EXORCIST 2018 ZL1 CAMARO Specifications
POWER:
1000 bhp @ 6,500 rpm
883 lb-ft torque @ 4,500 rpm
PERFORMANCE;
0-60 mph: < 3.0 sec.
1/4 mile: < 10.0 sec.
Top speed: 217 mph
INCLUDES:
High-flow Supercharger System
Custom HPE Camshaft
Ported Cylinder Heads
Upgraded Valve Springs and Retainers
Upgraded Intake valves & Exhaust Valves
Upgraded Lifters and Pushrods
High Flow Intercooling System
Intercooler Heat Exchanger Upgrade
Long-tube Stainless Steel Headers
Stainless Steel Midpipes
High Flow Catalytic Converters
All Necessary Gaskets & Fluids
Professional Installation
HPE Engine Management Calibration
Dyno Tuning & Road Testing
Serial-Numbered Dash & Engine Plaques
Hennessey Exterior Badging
Hennessey Premium Floormats
OPTIONAL UPGRADES
20 inch Rear Drag Radial Tires
Hennessey H10 Monoblock Wheel Upgrade
Automatic Transmission Upgrade
Track Tool Kit
TOTAL PRICE:
$119,950
THE EXORCIST 2019 ZL1 1LE Customer Testimonial

At Hennessey, it is always a pleasure when a client is able to visit in person to experience their vehicle's performance modifications. This 2019 ZL1 1LE with THE EXORCIST upgrade and roll cage is no exception! #HennesseyPerformance #THEEXORCIST #1000HP…#camaro #camaross #camarozl1 #camaro6 #camarofamily #camarors #camarosix #camaro1le #Camarote #camaroz28 #camaros #camarolife #camarosdaily #camarosofinstagram #camarolove #camarosonly #camarodaily #camaroclub #camarofans #camaro2ss #camaronation #camaroworldwide

Posted by Hennessey Performance on Monday, May 20, 2019
Video shows mysterious lights in sky over Tucson, Arizona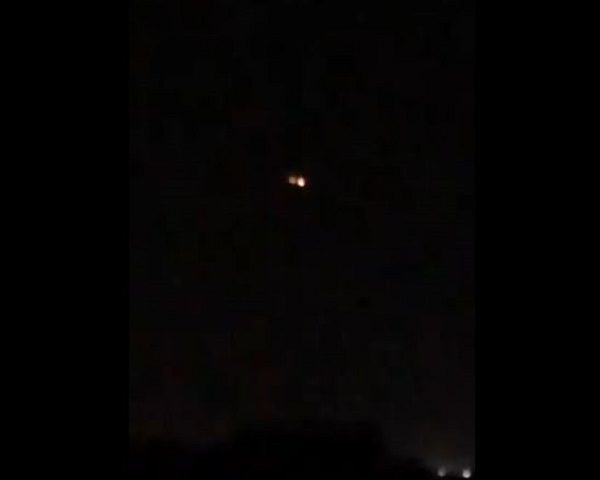 You may have heard of the Phoenix Lights, mysterious lights in the sky that sparked speculation and even documentaries over the years. Now, Tucson may have had its own version of the phenomenon.
A video posted to Twitter and viewed more than 13,000 times shows mysterious lights in the night sky in an area just south of the Davis-Monthan Air Force Base.
Anyone else in Tucson see these lights in the sky?!? They came back and faded in patterns like 3 times! @whatsuptucson any reports? pic.twitter.com/57VYZbeoST

— ishmel (@ese_zea) 10 July 2019
The video, taken shortly before 10 p.m. Tuesday, shows a string of reddish lights in the sky move slightly before blinking out. Below, three evenly spaced lights shine in a horizontal line. Isaiah Alvarez, who shot the video, said these lights became very bright and left.
Alvarez said he often sees strange things in the sky in that area; this was just the first time he was able to catch it on video.
A spokesperson for Davis-Monthan Air Force Base said they are not aware of anything that would cause the strange lights.
Unidentified, check. So we may have ourselves a UFO here. The question is: Are these lights truly out of this world?
Take a look at the video for yourself and see what explanations you can come up with.
Impossible Foods Is Trying to Make Fake Fish Now
Fishy Smell
Impossible Foods, the meatless meat company behind the plant-based Impossible Burger you've probably seen at trendy gastropubs, is moving into the fake fish market.
The company is reworking its recipe for plant-based beef to recreate a fishy flavor and texture, according to The New York Times. The move makes Impossible Foods the latest to enter the race to develop convincing and tasty artificial fish, either through concoctions of plant proteins or lab-grown cells.
Dirty Water
Replacing fish with fake meat could benefit the environment, as fisheries pollute and deplete wild populations of some species, per the NYT. But that may not drive customers to buy filets from Impossible Foods or any of the other companies working on fake fish — much of the boon for the fake beef market came from people who were worried about the health impacts of eating too much red meat.
"A lot of people will simply say if you eat meat, you're increasing your risk of cancer," Tom Rees, a food industry expert at the market research firm Euromonitor International, told the NYT. "There isn't an equivalent of that for fish."
READ MORE: The Fish Is Boneless. (Fishless, Too.) [The New York Times]
NASA records a strange formation of clouds on Mars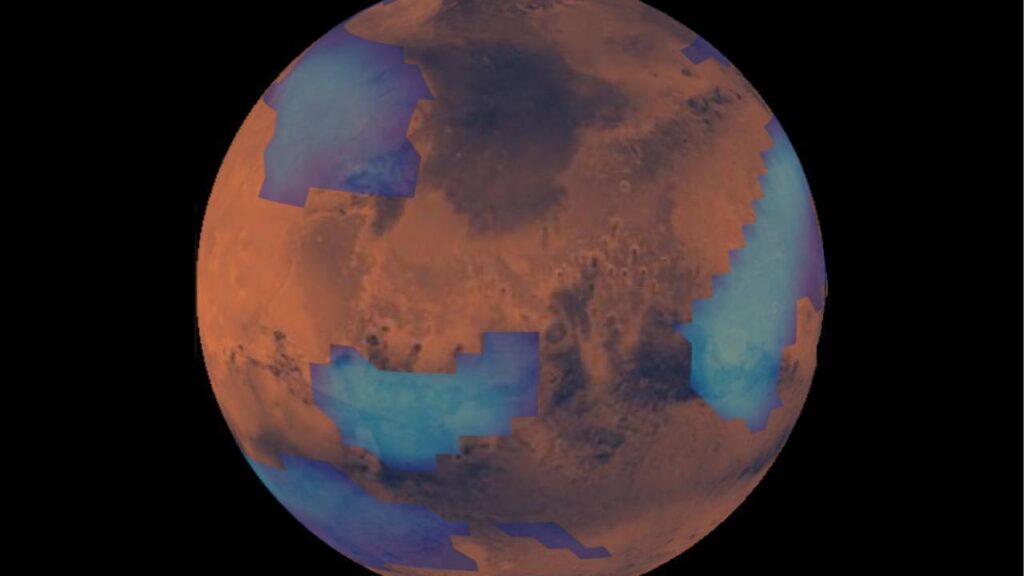 According to a new study conducted by a team at the University of Colorado Boulder (CU Boulder), the formation of clouds in the thin atmosphere of Mars are caused by meteors.
The "meteor smoke," which is the icy dust that remains when a meteorite burns in the atmosphere of Mars, is what partially creates the cirrus-like clouds that are placed about 18 miles above the surface of the planet.
Since the clouds here on Earth are made up of particles, like dust grains or sea salt, which are transported into the air by the wind and then the water molecules condense around them, which causes the clouds to form and grow up.
Mars, on the other hand, barely has floating particles, since the atmosphere is very thin. But when small meteors enter the atmosphere of Mars, they often burn, creating fine dust or "meteorite smoke," which are the necessary particles for clouds to develop.
The Earth has noctilucent clouds that are created from the dust of meteors and are seen at an altitude of about 50 miles in the atmosphere. After the sun sets on the Earth, the clouds still reflect sunlight, so they can be seen shining bright blue.
While meteor dust helps create Martian clouds, the thin atmosphere only allows certain types of clouds to form. The clouds are usually very faint and resemble pieces of cotton, very similar to the cirrus clouds of Earth.
"But just because they are thin and can not really be seen, it does not mean they can not have an effect on the dynamics of the climate," said Victoria Hartwick, a graduate student at CU Boulder.
In fact, temperatures at the same height as clouds could fluctuate warmer or colder at 18 degrees Fahrenheit. According to Brian Toon, who is a professor at CU Boulder:
"More and more climate models are discovering that the ancient climate of Mars, when rivers flowed through its surface and life could have originated, warmed with high-altitude clouds. It is likely that this discovery will become an important part of that idea to warm Mars. "
While Martian clouds are too weak and the atmosphere is too thin to produce rain, snow fell near the North Pole in 2008 and was witnessed by the Phoenix Mars Lander.
Frost and fog have also been seen on the red planet due to a water cycle that occurs even without water on the surface and an extremely thin atmosphere.
No doubt the red planet in its past could have life, but it should be noted that this discovery makes the idea that Mars is terraforming so that there may be optimal conditions in the upper part of the planet for life, in the way that we know her.
It should be noted that by official means it is known that there is life inside, but deny that there is life at the top. What's your opinion about it? Watch the following video and leave us your comment below.