Massachusetts, New Hampshire, and Vermont Are All Sitting On New Supervolcano.
Residents along with geologists of the United States have been focusing on the Supervolcano at Yellowstone but while they have been doing so, what is described as a huge mass of molten rock, has crept up under the northeastern states of the United States.
Geologist Professor Vadim Levin said:
"The upwelling we detected is like a hot-air balloon, and we infer that something is rising up through the deeper part of our planet under New England."
This essentially means that residents of Massachusetts, New Hampshire, along with Vermont are all sitting on a new Supervolcano.
This has come as quite a shock with professor Levin saying:
"Our study challenges the established notion of how the continents on which we live behave. It challenges the textbook concepts taught in introductory geology classes."
The Region Was said to be Geologically Stable with no Active Volcanoes
Over the past, the region has been geologically stable with no active volcanoes reported Foxnews.com. Therefore, the huge build-up of the magma is something that has only occurred recently. While saying recent, considering the geological processes timescale of Earth, it may mean tens of millions of years.
Professor Levin said:
"It will likely take millions of years for the upwelling to get where it's going. The next step is to try to understand how exactly it's happening."
At the moment, geologists have no idea whether or not the huge magma bubble might make its way up to the surface and affect the people living in regions such as Massachusetts, New Hampshire or Vermont.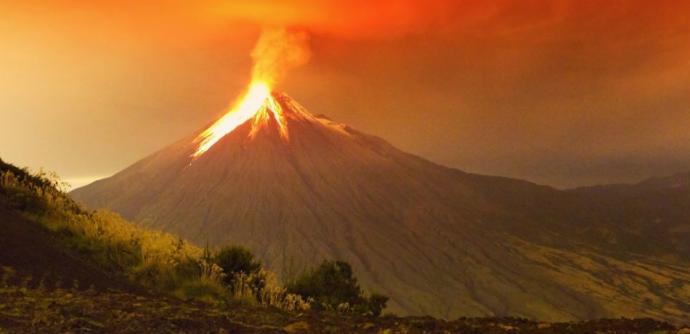 The Molten Blob Might Be Too Small to Rise to the Surface or It Has not had Time
Geologists pointed out that the molten blob is lying under the center of Vermont but it does have western New Hampshire along with western Massachusetts in its grip too. Professor Levin said it might be that the magma blob is too small so it might not rise to the surface. However, on the other hand, perhaps it did not have time to do so yet.
For the time being the residents of Massachusetts, New Hampshire and Vermont are holding their breath, but it may be futures generations that have to worry, perhaps in another 50 million years or so.
Source: Disclose.tv