Everything You Need to Know but Have Never Been Told – Insights from the Ancient Nag Hammadi Library
A few years ago, I came across a treasure trove of ancient information found in a sealed jar in 1945 near the town of Nag Hammadi about 75-80 miles north of Luxor on the banks of the River Nile in Egypt. They are known as the Nag Hammadi Library, texts or scriptures and thanks to them other major pieces in the puzzle were revealed and my already developing conclusions confirmed.
The Nag Hammadi find included 13 leatherbound papyrus codices (manuscripts) and more than 50 texts written in Coptic Egyptian which were the work – with other ancient influences – of a people known as Gnostics. They were not a racial group so much as a way of perceiving reality under the heading of Gnosticism. This comes from the term gnosis or knowledge in the context of spiritual knowledge and awareness of reality as it really is. Gnosis is a Greek word that translates as secret knowledge, and Gnostic means 'learned'. We have the saying in English about 'using your nous' or using your head/brain/intelligence; but to Gnostics spiritual awakening or 'salvation' could only be attained by expanding awareness beyond what they called nous and into pneuma (Infinite Self).
​Humanity's version of the intellect on which the whole crazy world is based is actually a shockingly low level of awareness which is lauded and feted as the fountain of knowledge. It's more like a spout of ignorance. Gnostics were active in many locations and were targeted mercilessly by the Roman Church which felt severely threatened by the way the foundation of its own belief system was being turned on its head. What the Roman Church saw as its all-powerful God to be worshipped without question the Gnostics believed was the source of evil that created the material world – in my terms the 'material' world of the digital, holographic computer-like simulation.  Gnostics could see through the illusion of 'matter' and I have no doubt they were helped in that understanding by the use of psychoactive potions that took them 'out there'.
Gnostics could see through the illusion. The Flammarion engraving, Paris 1888 (public domain)
The Royal or Great Library of Alexandria in Egypt with its amazing collection of ancient knowledge and history was dominated by Gnostic thought. An estimated nearly half a million scrolls, manuscripts and documents were gathered from many locations including Assyria, Greece, Persia and India, as well as Egypt. Those with more expanded awareness were attracted to this oasis of open-mindedness and among them was a woman called Hypatia (about 350- 415AD).
​She was an Athens-educated mathematician, astronomer and philosopher who taught the work of Greek philosophers Plato and Aristotle and was head of the Platonist school at Alexandria. One of her reported quotes confirms her openness of mind:
'Reserve your right to think, for even to think wrongly is better than not to think at all.'
Many insights about reality were inspired by such a haven of freethought thousands of years before science' allegedly discovered them for the first time. This included the understanding that the Earth goes around the Sun 2,000 years before it was established by the Polish mathematician and astronomer, Nicolaus Copernicus.
The Library of Alexandria (CC by SA 4.0)
How so much more enlightened humanity would be had the Gnostics and other open-minded scholars been left unmolested to go about their quest for discovery. Alas, that was not to be. The unfettered, uncensored, free-thinking pursuit of knowledge was bound to twist the knickers of the Roman Church tyranny and in 415AD a mob of bewildered suckers led by Cyril, Patriarch of Alexandria, attacked and essentially destroyed the Royal Library as it had been before. Hypatia was hacked to death.
The Library's contents were lost in stages to a combination of fire and theft, and much of what was taken will be in the vaults of the Vatican to this day. Cyril was made a saint as with a long list of Roman Church mass murderers and crooks before and since. The attack that killed Hypatia fits with the estimated age of the Nag Hammadi manuscripts.
​
They are believed to date from between 350-400AD although it is said they are likely to be copies of earlier Greek versions dating to perhaps 120-150AD or earlier. Centuries after the assault on the Gnostics of Alexandria came the campaign against the Gnostic Cathars in southern France which ended with them being burned at the stake after the siege of the Castle of Montségur in 1244.
A depiction of the burning of Cathars by the Papal Inquisition in the Languedoc in late 12th to early 13th century (public domain)
Gnostic information has always terrified the Church and for good reason, as we are about to see. It was believed that the details of Gnostic belief had been lost thanks to the efforts of Rome, but then Nag Hammadi changed the game. A major point about these documents is that because they were hidden for so long they have not been twisted and tampered with like their religious counterparts to suit the authorities of the 'time'. What the writers believed, the texts still say.
The Gnostic All That Is
Nag Hammadi manuscripts reveal why the Church quivered like a jelly at the Gnostic explanation of the world. I was often amazed reading them to see how themes, foundations and much detail synced with my own conclusions reached before I had ever heard of them. They speak of the 'Father' (Infinite Awareness, All-Possibility, All-Potential) and make the distinction between nous (mind) and pneuma (Infinite Self). An untitled text in the Nag Hammadi Bruce Codex says that 'The All' (all awareness, all that exists) is contained within the 'Father':
He is an incomprehensible one, but it is he who comprehends All. He receives them to himself. And nothing exists outside of him. But All exist within him. And he is boundary to them all, as he encloses them all, and they are all within him. It is he who is Father of the aeons, existing before them all. There is no place outside of him.
A page from the apocalypse of St. Peter, Nag Hammadi library (public domain)
This is what I call the All That Is or Infinite Awareness in awareness of itself – 'the force that moves all things'. The Infinite is not even a form of energy, but pure awareness, a state of Isness. Energy comes from its imagination. You can appreciate why Gnostics would use the term Father to symbolise the concept for people, but now in the era of quantum physics and computerisation we can use modern analogies.
​Father symbolism was encompassed by the Bible and Church and 'he' was transformed into a bloke on a throne. The word 'aeons' would be considered today to mean a long period of time, but to Gnostics aeons referred to what we might call bands of perception, reality and potential. Dictionaries define this meaning of aeon as 'a power existing from eternity; an emanation or phase of the supreme deity'. Gnostic texts refer to the 'Upper Aeons' and 'Lower Aeons' in very different terms and they say that between the two is a curtain, veil or boundary. Upper Aeons are said to emanate directly from the unity of 'The One' – All That Is in awareness of itself – and can be symbolised as concentric circles expressing the Oneness of their Creator or Emanater. There is no separation or sense of it.
Upper Aeons are described by Gnostics as 'The Silence', 'the silent Silence', 'the living Silence', with its 'Watery Light'. This is not the same as the light that we perceive in our reality which is a trap that can be likened to energetic flypaper; but that's for later. Water is often used in the texts to symbolise the Upper Aeon realm of Oneness as in '… the waters which re above', '… the waters which are above matter' and '… the Aeons in the Living Water'. Upper Aeons are a reality (state of being) with no time or space. 'Since the emanations are limitless and immeasurable', as one text says, there can be no time or space. Upper Aeons are pure consciousness or awareness. They are also called Pleroma or 'the totality', 'the fullness' and the 'perfection' of 'emanations of the Father'.
​The Nag Hammadi Gospel of Truth says: 'Therefore, all the emanations of the Father are pleromas, and the root of all his emanations is in the one who made them all grow up in himself.' Upper Aeons are further described as the 'Treasure-House', 'Store-House', 'Dwelling-Place' and 'Kingless Realm'. A text entitled the Tripartite Tractate says:
The emanation of the Totalities, which exist from the one who exists, did not occur according to a separation from one another, as something cast off from the one who begets them. Rather, their begetting is like a process of extension, as the Father extends himself to those whom he loves, so that those who have come forth from him might become him as well.
The creations (extensions/emanations) of Infinite Awareness in awareness of itself can be symbolised as the manifestations of Thought, but I prefer the term 'creative imagination'. This describes what the Gnostics called the Upper Aeons – the realm of Infinite Imagination and therefore All-Possibility, All-Potential. Gnostics symbolised Infinite Imagination as the 'Father' and 'The Thought' as the Mother. They said the interaction of the two produced a third force or imagined creation/extension/reflection of itself which was symbolised as the Son.
A text entitled Apocryphon of John ('Secret Writing' of John) describes this concept:
For it is he who looks at himself [saw his reflection] in his light which surrounds him, namely the spring of the water of life. And it is he … who gazes upon his image which he sees in the spring of the Spirit. It is he who puts his desire [intent] in his water-light which is in the spring of the pure light-water which surrounds him.
​
And his thought performed a deed and she [the 'Mother'] came forth, namely she who had appeared before him [his image/imagination] in the shine of his light. [She] came forth from his mind … This is the first thought, his image.
An illustration of creation by Phillip Medhurst (CC by SA 3.0)
From here what we call 'Creation' emerged from the imaginations of Infinite Awareness and its creations which are extensions of the same Infinite Awareness. Gnostic texts describe how the act of naming the creations of Infinite Imagination brings them into being. This is from the Gospel of Truth:
All the spaces are his emanations. They have known that they came forth from him, like children who are from a grown man. They knew that they had not yet received form, nor yet received a name, each one of which the Father begets …But the Father is perfect, knowing every space within him. If he wishes, he manifests whomever he wishes, by giving him form and giving him a name, and he gives a name to him, and brings it about that those come into existence.Upper Aeons are the realm of the ultimate 'Creator', or creative force/imagination, and it begs a question: If that is the case why is life so unpleasant – even shockingly bad – for so many in our reality? There is an answer to that.
This article is an extract from the book 'Everything You Need to Know but Have Never Been Told' by David Icke. Visit www.davidicke.com for more information.
Black Goo: The Mysterious Living Substance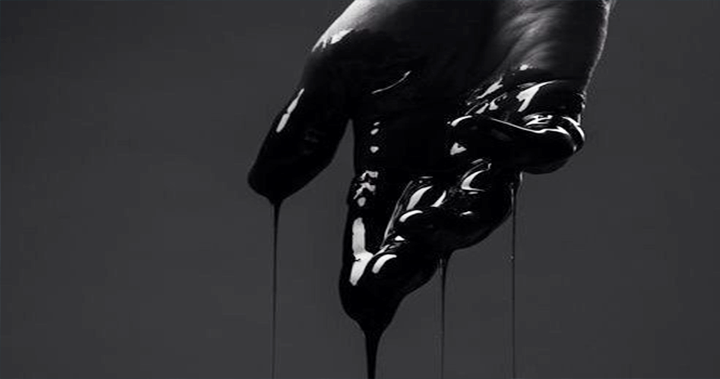 It's bizarre, demonic, and it's a living intelligent substance…
Black goo substance was also found in rain water of Germany.
Black goo seems to be living.
You see that it's alive, because of the ways somehow moving.
When you have two boxes with Black Goo in the same room, they seems to feel the presence of each other, and they strive to reach each other.
If they can't reach each other they start shaking the box trying to come close to each other.
Black goo is liquic crystal, and seem to have inteligence.
Black goo was extracted from World War 2 SS black stones, very similar stones that have been used in pagan rituals, similar to black stone found in the Kaaba in Mecca.
This liquid crystal comes on Earth from outer space.
It contain monoatomic gold and monoatomic iradium.
These precious metals can make their vector possition in the spaces between the DNS spiral of the humans.
In that way it may affect hummans in a positive, beneficial way… or in a destructive way.
The ancient priests used to eat monoatomic gold, which would bring them into an M state matter, to be able to keep their youth, were able to live up to 800-900 years of age.
The monoatomic gold is mentionet also in the Bible.
Reading Genesis 2 , verse 12, it says:
"The gold of that land is exceptionally pure, arromatic, resin, and the onyx stones are there".
And it gves refference of where to go for it:
"Between the rivers Pishon and Ghihon, in the land of cush".
Here's the mind-blower.
The biggest deposit of Black Goo is in Paraguay.
The Bush Family so happens to own property right near a deposit of this alien / demonic intelligent black goo substance that is a living crystal.
Even stranger, so does Angela Merkel bought a property near this deposit of black goo.
Very strage, I know !
Video:
This Is The Safest Hideout in a Zombie Apocalypse, According to Statistics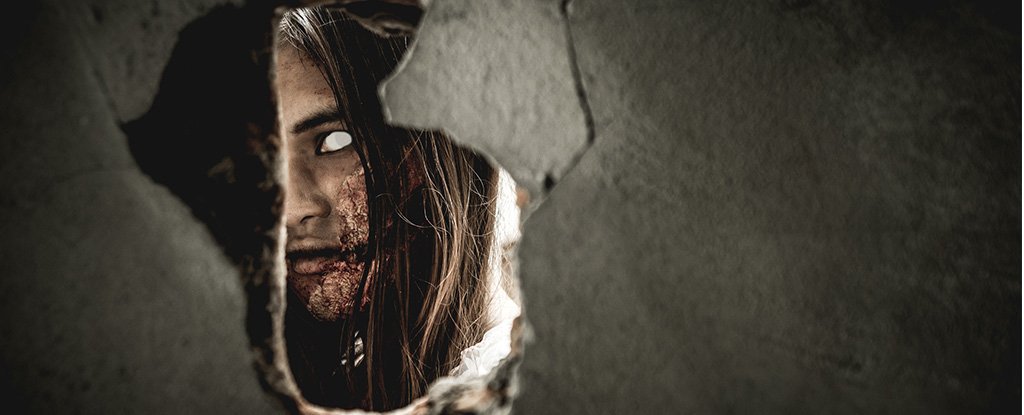 In the event of a zombie apocalypse, it's imperative that you have a plan. If you're influenced by the movies, then you might be inclined to take your chances and head for the nearest pub or shopping mall in order to outwit a growing horde of bloodthirsty zombies.
Your average shopping mall is equipped with all the important first-world amenities we desire. And if the whole world's going to hell anyway, why not live out your days eating cheap fast food and trying on clothing you'd never be able to afford in real life? And at least in a pub you can get blind drunk while you wait for the inevitable.
But if your ultimate aim is survival, neither option is that good, unless, of course, you manage to discover a pub or mall in the middle of nowhere.
In 2015, in an effort to better understand the spread of real diseases, a team of statisticians from Cornell University in the US modelled the spread of a fictitious zombie plague travelling across the continental United States. Their results indicated that the best place to avoid infection is in remote, sparsely populated locations.
The authors explained the Northern Rocky Mountains – probably somewhere in Montana or in Canada – would be the absolute best place to hide. Apparently, a full-scale zombie outbreak in New York City could take a month or so to reach upstate New York, due to geographic distance and a slowing rate of infection, which means you'd have a decent amount of time to plot your escape to the sticks.
"Given the dynamics of the disease, once the zombies invade more sparsely populated areas, the whole outbreak slows down – there are fewer humans to bite, so you start creating zombies at a slower rate," lead author Alex Alemi said in a press statement at the time.
In their model, cities – predictably – fall fast. Just imagine a zombie attack on a crowded New York City subway. Horrifying, right? But their modelling shows it would take weeks for the outbreak to reach rural communities, and months to reach the northern mountain time zone.
Of course, if movies have taught us anything, not all zombies are created equally. Depending on how freakishly fast they are, or how well they can climb, you may need to revise your estimates.
As explained in the press release: "the project was an overview of modern epidemiology modeling, starting with differential equations to model a fully connected population, then moving on to lattice-based models, and ending with a full US-scale simulation of an outbreak across the continental US."
The simulation had to account for a population of roughly 300 million people, with each person presumed to be in one of four states: human, infected, zombie, and dead zombie. It tracked the spread of the epidemic by modelling the random interactions between these people – for instance, zombie bites leading to infection, and humans killing zombies, delaying the spread. In the end the researchers were able to pinpoint locations where the disease would take longest to reach.
Even with optimal hideouts, however, the outlook for Americans is pretty bad, should a zombie plague actually materialise.
"We… discover that for 'realistic' parameters, we are largely doomed," the authors concluded in their paper's abstract.
It may seem a bit silly to simulate a zombie outbreak, but the US Pentagon and the US Centres for Disease Control have both used zombie outbreak-scenarios to help develop training programs for disaster readiness.
And, you know, as a contingency plan for when it actually happens.
A version of this article was originally published in 2015.
NASA Wants To Spend $3B Drilling Into Yellowstone Volcano, Risking Eruption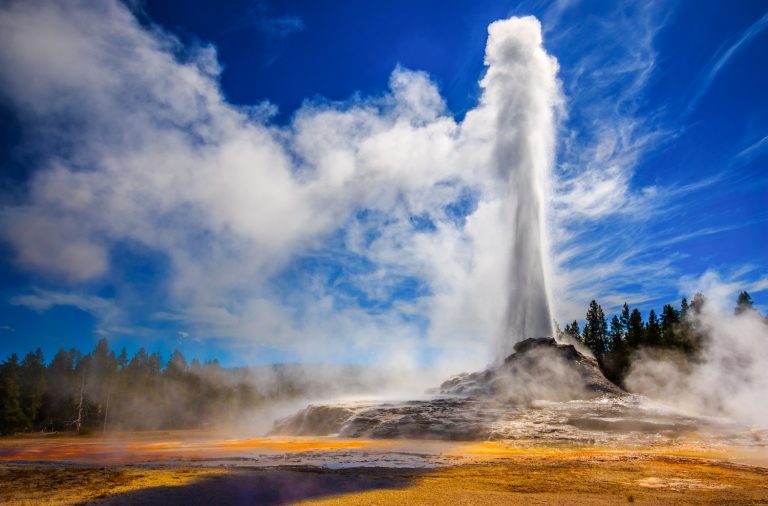 by Markab Algedi via The Mind Unleashed
Last August, it was reported by 
the BBC
 that NASA believes the 
"most viable solution"
 to the possibility of the Yellowstone supervolcano having a catastrophic, potentially nuclear winter-inducing eruption would be to drill several miles down into the volcano's magma pool to pump down water at a high pressure: up to 10 kilometers.
Unfortunately, that plan actually risks causing the catastrophic eruption itself. The origin of the story is from the BBC, where tons of headlines about NASA wanting to spend $3 billion on the extremely risky and not necessarily time sensitive supposed solution to this problem came from.
Just to be clear if the Yellowstone supervolcano in fact did erupt, one of the only volcanoes of its kind in the world, it would almost certainly cover the United States and induce a nuclear winter across the planet, effectively killing much of the world's plant life via coldness and lack of sunlight.
That would of course lead to a mass extinction event on planet Earth, and people would starve. However my perspective is, how the hell could human beings stop such a thing, and why should we waste time worrying about it?
The BBC article reported that a group of researchers from NASA admitted that a report previously unseen by the public proposed a number of dangerous solutions to the potential eruption of Yellowstone's volcano.
Brian Wilcox of NASA's original center, the Jet Propulsion Laboratory (JPL) at California Institute of Technology admitted that he had been a member of the NASA Advisory Council on Planetary Defense, and they studied possible ways to protect the planet from comets and asteroids. He concluded that the threat of a catastrophic eruption from a supervolcano on Earth was "substantially greater" than the threat of a comet or asteroid impacting the planet.
Only around 20 supervolcanoes exist on our planet. On average, scientists report that major eruptions occur about once every 100,000 years.
As volcanic eruptions deliver minerals and other rich materials necessary for life back into the soil and the environment, wouldn't it make sense that "Mother Earth" might have this as a natural, yet intense and dangerous mechanism for maintaining balance?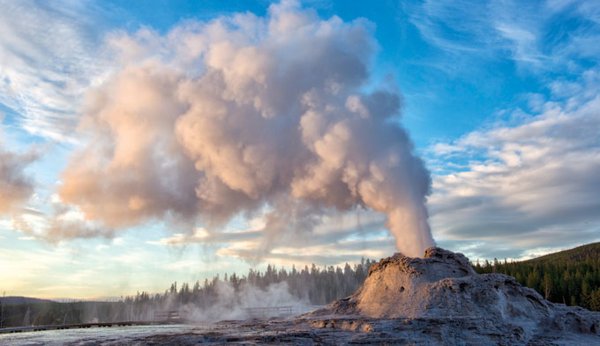 Since it was first proposed by the scientists, not much else has been said about it. However recently, headlines were made about increased activity of geysers, the magma-heated hot water eruptions from the surface of Yellowstone National Park raising concerns about the stability of the region. A slightly belittling tone was present in some articles about this, basically saying people are being too quick to think it would be the end of the world.
The Steamboat Geyser at Yellowstone has erupted four times in just the past two months, raising some concerns about the magma chamber beneath the park.
In response, scientists are creating simulations of how they believe the Yellowstone supervolcano erupted millions of years ago, creating the Yellowstone Plateau.
"When the balloon is inflating that simulates the expansion of the top of the plume — the Yellowstone hotspot — and then when it goes off, it's the eruption," an academic named George Miller explained.
Do you think anybody should even try to stop such an impossibly massive event from happening?
(Image credit: dailymail, yellowstonepark, bentwoodinn, bingapis, forbes)