From Zyklon B to GM corn: How GMOs transformed food into a globalist weapon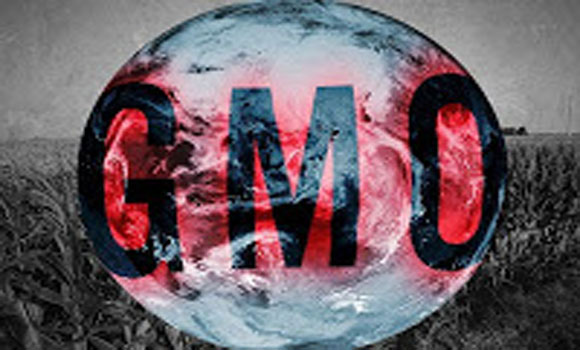 Zyklon B is a very effective chemical for killing humans. The trick is getting the victims to inhale it. Since most people won't voluntarily inhale Zyklon B gas, you have to use some means of force to march them into chambers where the gas is released. Hence the use of guns in the hands of governments, the rise of the SS (known as "TSA" in modern America), and the rounding up of innocent citizens to be gassed to death during the Nazi regime. "Nazi," by the way, is shorthand for "national socialist party."
The Nazi approach to killing people was very effective in 1944, but it wouldn't fly today in the age of instant messaging, Twitter, Facebook and other social media. It's hard to keep a concentration camp a secret these days, especially if millions of people are being processed through them. If the Nazis had cell phone cameras in 1944, somebody would have snapped some photos, uploaded them to "NaziTube.com" and the whole cover would have been blown. (Or YouTube would have censored the videos and protected the Nazis from being outed, because YouTube routinely censors videos that expose bad government.)
Fast forward six decades or so, and you've got our modern world. All the same types of psychopathic killers still run the world's most powerful governments and corporations, but they've figured out that in order to kill people, they've got to do it a little more covertly.
Specifically, there needed to be a way to get people to voluntarily kill themselves.
How to convince people to "genocide" themselves
Rounding people up at gunpoint is a messy business. It's so much easier when you can just get people to take care of the act of killing themselves.
This image, from EnlightenedRedneck.com, shows people voluntarily lining up for vaccine injections. They've been convinced, through a steady stream of propaganda, that vaccine shots reduce the risk of catching the flu.
What they're not told is that flu shots increase the risk of catching influenza. They actually promote the very thing they claim to prevent, thereby causing more people to catch the flu and subsequently believe they need flu shots.
But the real genius of flu shots is that they contain chemicals that cause infertility and spontaneous abortions. Chemical adjuvants. Mercury-derived preservatives. Live viral strains of stealth cancer viruses. (SV40).
This is the new Zyklon B. Except you don't need to round people up at gunpoint and stuff them into gas chambers. All you have to do is put a sign in front of a building and make sure it reads, "FLU SHOTS HERE" and people will literally line up to not only be injected with deadly poisons, but to even pay for it as well! (So there's actually PROFIT to be made from getting people to kill themselves.)
Eating death
Another weapon in the soft-kill arsenal is, of course, genetically modified organisms (GMO).
GMOs are engineered with a toxic pesticide chemical that grows right inside the kernels of the corn. So when you eat the corn, you ingest the same poison that kills insects that feed on corn.
What does this poison do to humans? We're about to find out in the years ahead, but in rats fed a lifetime of GM corn, they develop grotesque, deadly cancer tumors at an alarming rate.
Here are the pictures of rats fed genetically modified corn in a recent scientific experiment:
The evil genius of GMOs is that if you can hide them in the food supply, people will eat themselves to death and never know what caused their death. After all, the USDA and FDA say GMOs are safe, so it must be true, right?
GMOs are sort of like a "friendly" version of Zyklon B that you can use in pancake batter and muffins. It's in your breakfast cereal and lunch boxes. GMOs deliver a little bit of death in every bite, and while they don't kill you right away, the effects build up quietly, cumulatively, until you're a walking time bomb of cancer and death.
If Hitler had GMO technology, he would have fed GM corn to the Jews and not even bothered with the trouble of constructing gas chambers. He could have disguised it as a "government assistance" program, offering free food to all those of Jewish ancestry. Oh yes, and free vaccines, too. The combination of vaccine chemicals and GMO toxins would have accomplished much the same thing as Zyklon B, but instead of being perceived as an evil monster, Hitler could have been heralded as the hero of the Jewish people for giving them "free food and medicine!"
You ever notice that when governments and non-profits like the Bill and Melinda Gates Foundation send "aid" to Africa, they never send food? They never teach sustainable farming? They never provide knowledge of local medicinal herbs so that the people can grow their own medicine?
Nope, it's always "medicine" in the form of vaccines. The goal, of course, is to sterilize African men and women and thereby drastically lower the birth rate. This is perceived by the globalists as a "humane" way to ease their suffering. But it's all done by deception. Instead of admitting they're sterilizing the population, they pretend it's "medicine" and that they're "saving lives."
The mass vaccination of African children is cheered by ignorant American "progressives" who have been tricked into thinking that Africa's problems could only be solved if we could inject everyone there with yet more viral strains and mercury preservatives. The insanity of the whole scheme never seems to cross the minds of those who blindly support it.
Death disguised as nourishment
When death is sufficiently disguised as nourishment or medicine, people will actually line up to kill themselves. Look at the example of ant bait:
When you want to kill ants, you use "ant bait." Described as a "syrup-like insecticide bait," this bait is poisoned disguised as food.
The ants line up to eat it, just like humans lining up to eat GM corn and take vaccine shots. They think it's nourishment, but it ends up causing death.
This particular ant bait, by the way, is made by none other than BAYER, the same company that makes your children's aspirin. The same company whose chairman, Fritz ter Meer, was convicted of Nazi war crimes. Bayer is the offshoot of the evil pharmaceutical giant IG Farben which used Jewish prisoners for heinous vaccine medical experiments.
In fact, modern-day vaccines have their roots in Nazi medical experiments.
Today's death chemicals, you see, are all disguised as something that claims to be beneficial: Food, vaccines and pharmaceuticals.
When you take a vaccine shot, swallow a pharmaceutical, or eat genetically modified food, you are, knowingly or not, metaphorically walking into a Nazi gas chamber and gassing yourself with Zyklon B. But the brilliance of the system is that people no longer have to be forced to do this… they will voluntarily do it to themselves and their children. Most parents will literally enforce the globalist genocidal agenda against their own children.
How to stop killing yourself one meal at a time
In contrast to 1944, today you have a choice. You have the power to stop poisoning yourself with GMOs, vaccines and medications.
It only takes a simple choice on your part… a choice to stop participating in the "culture of death" that's being pushed on you by your doctor, television shows, the news media and government authorities.
The culture of death is steeped in GMOs, vaccines, medications, pesticides and chemical intervention. It leads to only one place: Genetic annihilation and premature death.
In contrast, the culture of LIFE celebrates the following things:
• Eating organics
• Growing your own food (or buying local)
• Naturally strengthening your immune system
• Using herbs and food as medicine, not pharmaceuticals
• Frequent exposure to healing sunlight
• Consumption of superfoods and nutritional supplements
• Overcoming nutritional deficiencies with trace minerals supplements
• Exercising in nature
• Raising children without toxic chemicals
• Honoring and respecting life and nature
• Living with humility and virtue
• Sharing wisdom with others
This is the culture that we espouse here at Natural News. This is what promises sustainable human life on our planet. And this is what is threatened by GMOs and the corporate monsters that push them on the population.
If you love life, STOP buying and eating GMOs. Support life, not death, in every meal you feed yourself or your children. Fight for food justice in our world. Do not allow yourself to become a victim of "food as a weapon."
Don't be like the ants eating BAYER ant bait — death weapons disguised as food. Be wary of what you consume, what you inject and what you put on your skin. Protect yourself from chemicals and you and your children will have a future of health and abundance.
Remember: The modern holocaust has already begun. It's a silent, slow, "scientific" holocaust that delivers death in the form of food and medicine.
Havana Syndrome again? CIA officers are mowed down by a mysterious disease
A CIA officer in Moscow experienced symptoms of the so-called "Havana syndrome" in 2017. This became known to The New York Times with reference to sources in diplomatic circles.
CIA officer Mark Polimepulos, who helped lead covert operations in Russia and Europe, complained about the manifestation of mysterious symptoms. According to the newspaper, in December 2017, he felt severe dizziness, which later developed into a prolonged migraine, forcing him to retire. At that time, Polymerpoulos was 48 years old.
It is noted that such a case was not the only one. Similar symptoms were experienced by the staff of the American ambassadors in Cuba and China in 2016-2018. However, the exact number of cases and the place where this happened is not named. It is alleged that the US diplomats have tried to influence in a similar way around the world.
At the same time, the US State Department was unable to establish an unambiguous reason that caused the "Havana syndrome." Among other things, it was assumed that the diplomats may have been exposed to an unidentified sound effect.
In 2017, it was reported that, beginning in late 2016, American diplomatic officials and their relatives in Cuba began to complain of symptoms such as hearing loss, nausea, headaches and balance disorder. 
The Associated Press received audio footage of the attack and described the harassing sounds as "the high-pitched sound of crickets combined with fingernails scratching on a board." Then the American government suggested that Russia or China could be the culprit.
Many victims are still undergoing rehabilitation. Specialists from the University of Pennsylvania performed magnetic resonance imaging and revealed visible changes in the structure of the brain in the diplomatic missions.
Differences were found in 23 men and 17 women who complained of health problems while on diplomatic duties in Havana. Scientists have yet to figure out what causes the unusual symptoms.
How Russia and the United States nearly started a nuclear war in 1995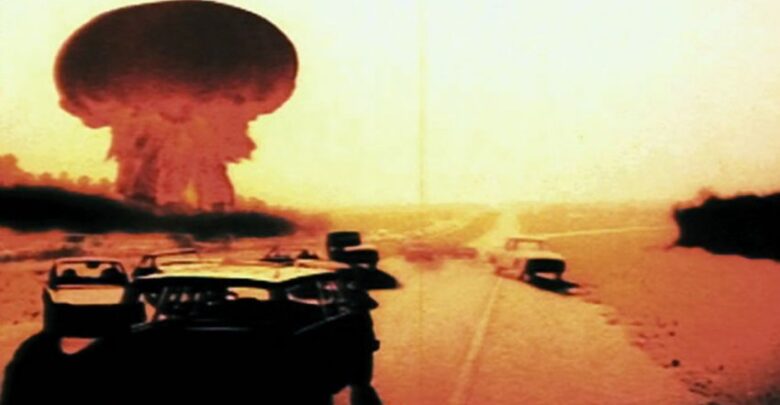 The Norwegian meteorological rocket incident remains the only time in history that the Russian president has activated his nuclear briefcase.
On January 25, 1995, Doomsday could have come in the world: the Russian Federation was preparing to launch a nuclear strike on the United States. How did it come about that the states that left the confrontation of the Cold War in the past and had just normalized relations with each other found themselves on the verge of mutual destruction?
The beginning of the war?
The cause of the crisis was an ordinary Norwegian meteorological rocket. Its launch from the small island of Anneia at 7 am local time (10 am Moscow time) towards Spitsbergen caused a stir in Russia.
Black Brant XII. Legion Media / ZUMA Press
Equipped with scientific equipment to study the aurora borealis, the Black Brant XII was similar in size to the nuclear-powered American Trident D-5 ballistic missile, intended for launch from submarines. In addition, it flew along a trajectory along which, as the Russian Defense Ministry believed, American missiles would fly in the event of a nuclear war.
In December 1994, Norway informed 28 states, including Russia, about the planned launch, but did not give a specific date, limiting itself to specifying the period: from January 15 to February 10 of the next year. Due to bureaucratic delays, this information did not reach the Russian Missile Warning System, which sounded the alarm.
Decisive minutes
An emergency meeting with the country's top political and military leadership was convened in the Kremlin. Defense Minister Pavel Grachev, Chief of the General Staff Mikhail Kolesnikov and President of the Russian Federation (as Supreme Commander-in-Chief) Boris Yeltsin had three strategic missile forces control terminals activated – the so-called nuclear suitcases.
Vladimir Sayapin / TASS
The military believed the lone missile could have been fired to create an electromagnetic pulse that knocked out Russian radars and communications systems. Following it, a massive blow could be expected.
For several tense minutes, as leaders watched it flight, it was decided whether Russia would launch a nuclear strike against the United States.
"Little is known today about what Yeltsin said at the time, given that it could have been some of the most dangerous moments in the entire history of the nuclear era," The Washington Post journalist, David Hoffman wrote three years after the incident : "They make it clear that the Cold War nuclear readiness system continues to operate, and how catastrophic its consequences could be, despite the fact that the feud between the great powers is already over."
The situation was discharged only when it became clear that the rocket had gone towards Spitsbergen (not far from which it fell into the ocean). The nuclear cases have been deactivated.
Russian President Boris Yeltsin (center) and Russian Defense Minister Pavel Grachev (right). Igor Mikhalev / Sputnik
The incident with bringing Russia's Strategic Nuclear Forces to combat readiness, soon became the property of the world community. When, four years later, the Norwegians were about to repeat their launch of Black Brant XII and reported this to the Russian Foreign Ministry, the US additionally warned all key Russian military departments about it through their channels. As a result, this time there were no unpleasant surprises.
Source: rbth.com
Germany conducted exercises in case of nuclear war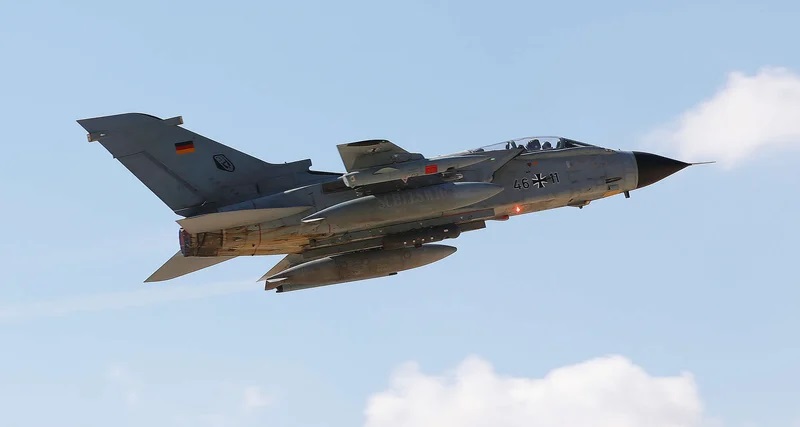 The Bundeswehr with partners in the North Atlantic Alliance ( NATO) trained in operations in a nuclear war.
The German army, together with Italian, Belgian and Dutch colleagues, conducted exercises in the event of a conflict with the use of nuclear weapons.
The location of the exercise "Steadfest Noon" was chosen airbase "Nörfenich", where the tactical squadron of the Luftwaffe 31 "Boelcke" is located. Together with the Luftwaffe of the Bundeswehr, the air forces of other NATO countries, in particular, Italy, the Netherlands and Belgium, took part in the exercises.
According to a report by Bild, the exercise scenario involved training procedures for safely removing nuclear weapons from storage, delivering ammunition and installing them on aircraft. The training flights took place without nuclear weapons, and in parallel with the aviation exercises at the Büchel airbase, where the tactical squadron of the Luftwaffe 51 Immelman is located, the Resilient Guard air defense systems were trained to protect the airfield from air attacks.
The training sites for the Luftwaffe of the Bundeswehr were not chosen by chance, since the Nörfenich airbase is a reserve storage site for the B61, a hydrogen bomb that forms the basis of nuclear weapons of the US strategic nuclear forces. 
Some of this ammunition is stationed at NATO bases in Europe. The exact number of hydrogen bombs that are stored at European sites and which ones are not reported. In Europe, the B61 is carried by Panavia Tornado fighter-bombers (pictured) and General Dynamics F-16 Fighting Falcon fighters.
Recall that the B61 thermonuclear bomb is the main weapon of the US strategic nuclear forces, although it entered service in 1968. Since 2012, a new guided version of the B61-12 has been under development, which will replace all B61 and B83 bombs that have been in service since 1983. It can be used both on strategic bombers and tactical aircraft. About two billion dollars were spent on the development of the 12th modification of the aerial bomb.