You'll Never Guess What Every Mass Shooting Has In Common, And It Isn't Weapons
Whenever gun crimes are perpetrated, liberals love to point the finger of blame at law-abiding gun owners, but a list of mass shooters from the past 20 years proves that they all had one thing in common – and it wasn't the weapons used.
Evidence shows that the common factor in nearly every mass shooting is that all of the perpetrators were either actively taking powerful psychotropic drugs or had been taking them at one point before committing their crimes.
Multiple credible scientific studies going back more then a decade, as well as internal documents from certain pharmaceutical companies that suppressed the information show that SSRI drugs ( Selective Serotonin Re-Uptake Inhibitors ) have well known, but unreported side effects, including but not limited to suicide and other violent behavior. One need only Google relevant key words or phrases to see for themselves. www.ssristories.com is one popular site that has documented over 4500 " Mainstream Media " reported cases from around the World of aberrant or violent behavior by those taking these powerful drugs, according to the Liberty Crier.
The extensive list shows how psychotropic drugs are linked in every case of murder and suicide:
Eric Harris age 17 (first on Zoloft then Luvox) and Dylan Klebold aged 18 (Columbine school shooting in Littleton, Colorado), killed 12 students and 1 teacher, and

wounded

23 others, before killing themselves. Klebold's medical records have never been made available to the public.
Jeff Weise, age 16, had been prescribed 60 mg/day of Prozac (three times the average starting dose for adults!) when he shot his grandfather, his grandfather's girlfriend and many fellow students at Red Lake, Minnesota. He then shot himself. 10 dead, 12 wounded.
Cory Baadsgaard, age 16, Wahluke (Washington state) High School, was on Paxil (which caused him to have hallucinations) when he took a rifle to his high school and held 23 classmates hostage. He has no memory of the event.
Chris Fetters, age 13, killed his favorite aunt while taking Prozac.
Christopher Pittman, age 12, murdered both his grandparents while taking Zoloft.
Mathew Miller, age 13, hung himself in his bedroom closet after taking Zoloft for 6 days.
Kip Kinkel, age 15, (on Prozac and Ritalin) shot his parents while they slept then went to school and opened fire killing 2 classmates and injuring 22 shortly after beginning Prozac treatment.
Luke Woodham, age 16 (Prozac) killed his mother and then killed two students, wounding six others.
A boy in Pocatello, ID (Zoloft) in 1998 had a Zoloft-induced seizure that caused an armed stand off at his school.
Michael Carneal (Ritalin), age 14, opened fire on students at a high school prayer meeting in West Paducah, Kentucky. Three teenagers were killed, five others were wounded..
A young man in Huntsville, Alabama (Ritalin) went psychotic chopping up his parents with an ax and also killing one sibling and almost murdering another.
Andrew Golden, age 11, (Ritalin) and Mitchell

Johnson

, aged 14, (Ritalin) shot 15 people, killing four students, one teacher, and wounding 10 others.
TJ Solomon, age 15, (Ritalin) high school student in Conyers, Georgia opened fire on and wounded six of his class mates.
Rod Mathews, age 14, (Ritalin) beat a classmate to death with a bat.
James Wilson, age 19, (various psychiatric drugs) from Breenwood, South Carolina, took a .22

caliber

revolver into an elementary school killing two young girls, and wounding seven other children and two teachers.
Elizabeth Bush, age 13, (Paxil) was responsible for

a school

shooting in Pennsylvania
Jason Hoffman (Effexor and Celexa) – school shooting in El Cajon, California
Jarred Viktor, age 15, (Paxil), after five days on Paxil he stabbed his grandmother 61 times.
Chris Shanahan, age 15 (Paxil) in Rigby, ID who out of the blue killed a woman.
Jeff Franklin (Prozac and Ritalin), Huntsville, AL, killed his parents as they came home from work using a sledge hammer, hatchet, butcher knife and mechanic's file, then attacked his younger brothers and sister.
Neal Furrow (Prozac) in LA Jewish school shooting reported to

have been

court-ordered to be on Prozac along with several other medications.
Kevin Rider, age 14, was withdrawing from Prozac when he died from a gunshot wound to his head. Initially it was ruled a suicide, but two years later, the investigation into his death was opened as a possible homicide. The prime suspect, also age 14, had been taking Zoloft and other SSRI antidepressants.
Alex Kim, age 13, hung himself shortly after his Lexapro prescription had been doubled.
Diane Routhier was prescribed Welbutrin for gallstone problems. Six days later, after suffering many adverse effects of the drug, she shot herself.
Billy Willkomm, an accomplished wrestler and a University of Florida student, was prescribed Prozac at

the age of

17. His family found him dead of suicide – hanging from a tall ladder at the family's Gulf Shore Boulevard home in July 2002.
Kara Jaye Anne Fuller-Otter, age 12, was on Paxil when she hung herself from a hook in her closet. Kara's parents said "…. the damn doctor wouldn't take her off it and I asked him to when we went in on the second visit. I told him I thought she was having some sort of reaction to Paxil…")
Gareth Christian, Vancouver,

age 18

, was on Paxil when he committed suicide in 2002,
(Gareth's father could not accept his son's death and killed himself.)
Julie Woodward, age 17, was on Zoloft when she hung herself in her family's detached garage.
Matthew Miller was 13 when he saw a psychiatrist because he was having difficulty at school. The psychiatrist gave him samples of Zoloft. Seven days later his mother found him dead, hanging by a belt from a laundry hook in his closet.
Kurt Danysh, age 18, and on Prozac, killed

his father

with a shotgun. He is now behind prison bars, and writes

letters

, trying to warn the world that SSRI drugs can kill.
Woody ____, age 37, committed suicide while in his 5th week of taking Zoloft. Shortly before his death his physician suggested doubling the dose of the drug. He had seen his physician only for insomnia. He had never been depressed, nor did he have any history of any mental illness symptoms.
A boy from Houston, age 10, shot and killed his father after his Prozac dosage was increased.
Hammad Memon, age 15, shot and killed a fellow middle school student. He had been diagnosed with ADHD and depression and was taking Zoloft and "other drugs for the conditions."
Matti Saari, a 22-year-old culinary student, shot and killed 9 students and a teacher, and wounded another student, before killing himself. Saari was taking an SSRI and a benzodiazapine.
Steven Kazmierczak, age 27, shot and killed five people and wounded 21 others before killing himself in a Northern Illinois University auditorium. According to his girlfriend, he had recently been taking Prozac, Xanax and Ambien. Toxicology results showed that he still had trace amounts of Xanax in his system.
Finnish gunman Pekka-Eric Auvinen, age 18, had been taking antidepressants before he killed eight people and wounded a dozen more at Jokela High School – then he committed suicide.
Asa Coon from Cleveland, age 14, shot and wounded four before taking his own life. Court records show Coon was on Trazodone.
Jon Romano, age 16, on medication for depression, fired a shotgun at a teacher in his
New York high school.
Missing from list… 3 of 4 known to have taken these same meds….
What drugs was Jared Lee Loughner on, age 21…… killed 6 people and injuring 14 others in Tuscon, Az
What drugs was James Eagan Holmes on, age 24….. killed 12 people and injuring 59 others in Aurora Colorado
What drugs was Jacob Tyler Roberts on, age 22, killed 2 injured 1, Clackamas Or
What drugs was Adam Peter Lanza on, age 20, Killed 26 and wounded 2 in Newtown Ct
Havana Syndrome again? CIA officers are mowed down by a mysterious disease
A CIA officer in Moscow experienced symptoms of the so-called "Havana syndrome" in 2017. This became known to The New York Times with reference to sources in diplomatic circles.
CIA officer Mark Polimepulos, who helped lead covert operations in Russia and Europe, complained about the manifestation of mysterious symptoms. According to the newspaper, in December 2017, he felt severe dizziness, which later developed into a prolonged migraine, forcing him to retire. At that time, Polymerpoulos was 48 years old.
It is noted that such a case was not the only one. Similar symptoms were experienced by the staff of the American ambassadors in Cuba and China in 2016-2018. However, the exact number of cases and the place where this happened is not named. It is alleged that the US diplomats have tried to influence in a similar way around the world.
At the same time, the US State Department was unable to establish an unambiguous reason that caused the "Havana syndrome." Among other things, it was assumed that the diplomats may have been exposed to an unidentified sound effect.
In 2017, it was reported that, beginning in late 2016, American diplomatic officials and their relatives in Cuba began to complain of symptoms such as hearing loss, nausea, headaches and balance disorder. 
The Associated Press received audio footage of the attack and described the harassing sounds as "the high-pitched sound of crickets combined with fingernails scratching on a board." Then the American government suggested that Russia or China could be the culprit.
Many victims are still undergoing rehabilitation. Specialists from the University of Pennsylvania performed magnetic resonance imaging and revealed visible changes in the structure of the brain in the diplomatic missions.
Differences were found in 23 men and 17 women who complained of health problems while on diplomatic duties in Havana. Scientists have yet to figure out what causes the unusual symptoms.
How Russia and the United States nearly started a nuclear war in 1995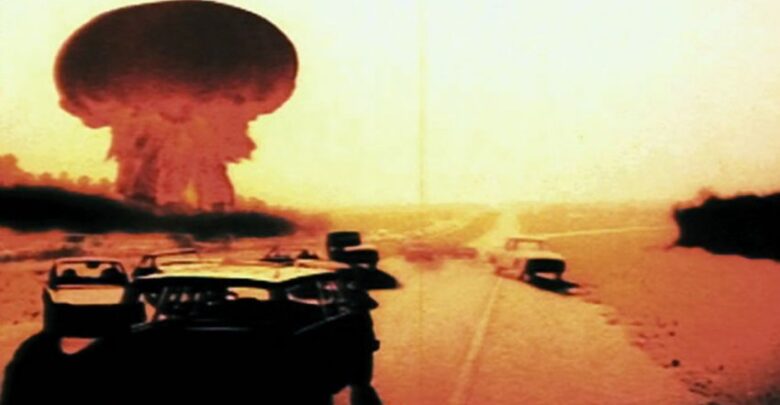 The Norwegian meteorological rocket incident remains the only time in history that the Russian president has activated his nuclear briefcase.
On January 25, 1995, Doomsday could have come in the world: the Russian Federation was preparing to launch a nuclear strike on the United States. How did it come about that the states that left the confrontation of the Cold War in the past and had just normalized relations with each other found themselves on the verge of mutual destruction?
The beginning of the war?
The cause of the crisis was an ordinary Norwegian meteorological rocket. Its launch from the small island of Anneia at 7 am local time (10 am Moscow time) towards Spitsbergen caused a stir in Russia.
Black Brant XII. Legion Media / ZUMA Press
Equipped with scientific equipment to study the aurora borealis, the Black Brant XII was similar in size to the nuclear-powered American Trident D-5 ballistic missile, intended for launch from submarines. In addition, it flew along a trajectory along which, as the Russian Defense Ministry believed, American missiles would fly in the event of a nuclear war.
In December 1994, Norway informed 28 states, including Russia, about the planned launch, but did not give a specific date, limiting itself to specifying the period: from January 15 to February 10 of the next year. Due to bureaucratic delays, this information did not reach the Russian Missile Warning System, which sounded the alarm.
Decisive minutes
An emergency meeting with the country's top political and military leadership was convened in the Kremlin. Defense Minister Pavel Grachev, Chief of the General Staff Mikhail Kolesnikov and President of the Russian Federation (as Supreme Commander-in-Chief) Boris Yeltsin had three strategic missile forces control terminals activated – the so-called nuclear suitcases.
Vladimir Sayapin / TASS
The military believed the lone missile could have been fired to create an electromagnetic pulse that knocked out Russian radars and communications systems. Following it, a massive blow could be expected.
For several tense minutes, as leaders watched it flight, it was decided whether Russia would launch a nuclear strike against the United States.
"Little is known today about what Yeltsin said at the time, given that it could have been some of the most dangerous moments in the entire history of the nuclear era," The Washington Post journalist, David Hoffman wrote three years after the incident : "They make it clear that the Cold War nuclear readiness system continues to operate, and how catastrophic its consequences could be, despite the fact that the feud between the great powers is already over."
The situation was discharged only when it became clear that the rocket had gone towards Spitsbergen (not far from which it fell into the ocean). The nuclear cases have been deactivated.
Russian President Boris Yeltsin (center) and Russian Defense Minister Pavel Grachev (right). Igor Mikhalev / Sputnik
The incident with bringing Russia's Strategic Nuclear Forces to combat readiness, soon became the property of the world community. When, four years later, the Norwegians were about to repeat their launch of Black Brant XII and reported this to the Russian Foreign Ministry, the US additionally warned all key Russian military departments about it through their channels. As a result, this time there were no unpleasant surprises.
Source: rbth.com
Germany conducted exercises in case of nuclear war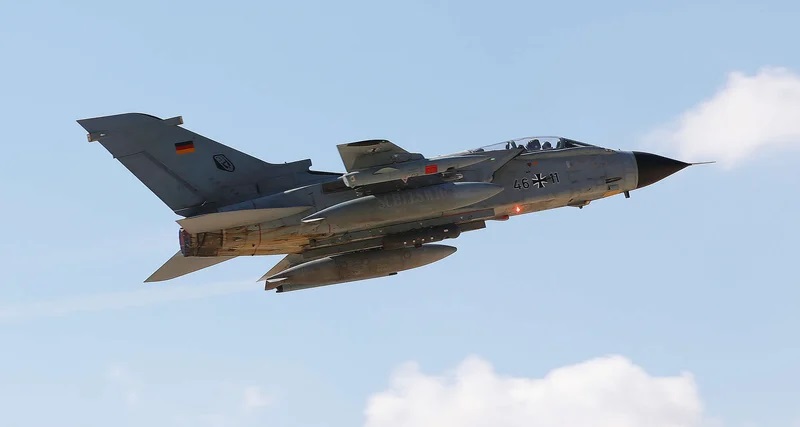 The Bundeswehr with partners in the North Atlantic Alliance ( NATO) trained in operations in a nuclear war.
The German army, together with Italian, Belgian and Dutch colleagues, conducted exercises in the event of a conflict with the use of nuclear weapons.
The location of the exercise "Steadfest Noon" was chosen airbase "Nörfenich", where the tactical squadron of the Luftwaffe 31 "Boelcke" is located. Together with the Luftwaffe of the Bundeswehr, the air forces of other NATO countries, in particular, Italy, the Netherlands and Belgium, took part in the exercises.
According to a report by Bild, the exercise scenario involved training procedures for safely removing nuclear weapons from storage, delivering ammunition and installing them on aircraft. The training flights took place without nuclear weapons, and in parallel with the aviation exercises at the Büchel airbase, where the tactical squadron of the Luftwaffe 51 Immelman is located, the Resilient Guard air defense systems were trained to protect the airfield from air attacks.
The training sites for the Luftwaffe of the Bundeswehr were not chosen by chance, since the Nörfenich airbase is a reserve storage site for the B61, a hydrogen bomb that forms the basis of nuclear weapons of the US strategic nuclear forces. 
Some of this ammunition is stationed at NATO bases in Europe. The exact number of hydrogen bombs that are stored at European sites and which ones are not reported. In Europe, the B61 is carried by Panavia Tornado fighter-bombers (pictured) and General Dynamics F-16 Fighting Falcon fighters.
Recall that the B61 thermonuclear bomb is the main weapon of the US strategic nuclear forces, although it entered service in 1968. Since 2012, a new guided version of the B61-12 has been under development, which will replace all B61 and B83 bombs that have been in service since 1983. It can be used both on strategic bombers and tactical aircraft. About two billion dollars were spent on the development of the 12th modification of the aerial bomb.