Harry Potter became invisible with the help of a cape – a kind of magic cloak. The real "technique" has not yet reached this point, although a startup has developed a screen with which not only you can hide, but also seem to disappear. Moreover, you can buy it, as reported by Kickstarter.
These invisibility shields are developed and manufactured by a British startup with the unpretentious name Invisiblity Shield Co. There are already 25 of them, from small to full-size – 93 by 62 centimeters.
The ability to mask objects is given to the shield by lenses – elongated and convex, with which it is dotted. The lenses refract the rays in such a way that the light coming from the side of the object is deflected to the right and left and does not enter the eye of the observer. Only the light that reflects the background gets through. As a result, the observer only sees the background.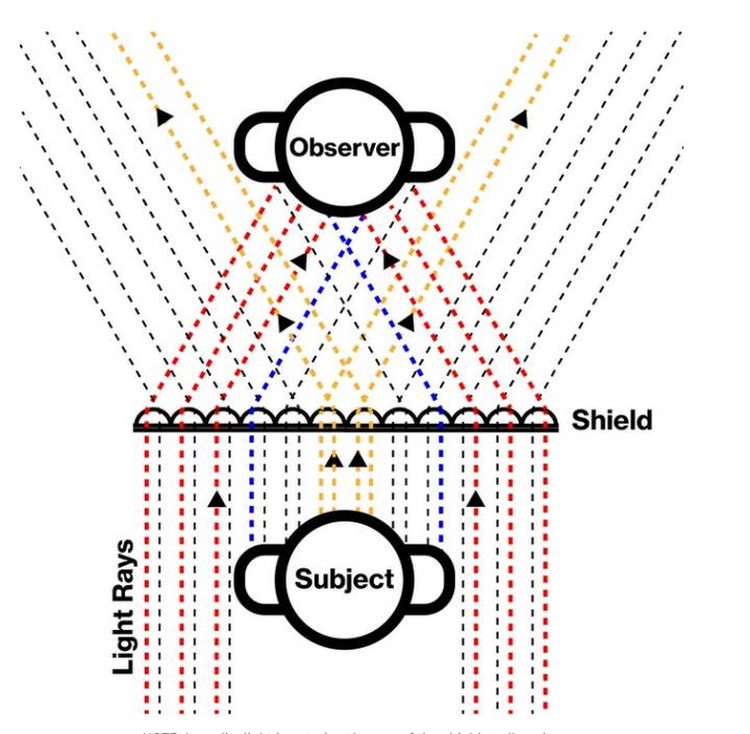 The shields are still far from perfect, but they create the effect of invisibility – especially in those cases when the "invisible" is hiding on some uniform background – against sand, asphalt, grass or sky. It also works with lines, such as steps and rails.
The startups at Invisiblity Shield Co are not the first to want to make people invisible. Before them, Canadians from Hyperstealth Corp. conducted research in the field of quantum camouflage. Their "hide-and-seek" attempt, name Quantum Stealth was not very good – its camouflage was somehow muddy.
The Chinese invisibility cloak, which excited the world community a few years ago, turned out to be a fake – a "miracle" of video technology. It turns out that the British invisibility shield is the most advanced to date.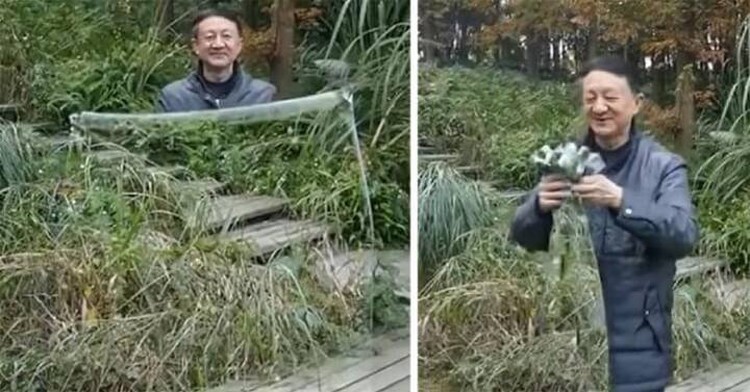 A prototype screen, the principle of which was very similar to that implemented by the British, was successfully demonstrated in Singapore in 2013 by specialists from the local Nanyang Technological University in Singapore.
They hid cats and fish behind a small screen but their project was abandoned due to lack of practical use. British startups have not found their "philosopher's stone" either.
Since they began their offer to buy invisible screens and donate money for further development, they are accompanied by the motto "Surprise Your Friends. Avoid Your Enemies!".
What's the use of these screens? At this stage, entertainment, and only that.