WARNING: Video features the slaughter and consumption of animals.
[youtube https://www.youtube.com/watch?v=gzbbbhuh5KQ]
If you were to visit China in the 21st century, you may well stumble across one of the popular speed cooking competitions, where frenetically paced chefs transform live animals into animated culinary oddities: snakes are decapitated then chopped up into inch-long segments, which squirm on the plate several feet away from their freshly-severed heads; Ying Yang fish, their sides deep-fried and coated in sweet and sour sauce are devoured as they stare up, still breathing (if the fish isn't breathing, naturally the chef is disqualified).
For those of us who are a little squeamish about eating their dinner while it's still alive, the popular dish Drunken Shrimp might be more palatable. The shrimp are served stunned in baijiu, a distilled white liquor, perhaps to impart a final pleasure to the creature before its untimely demise (although diners run the risk of becoming one of the 22 million people worldwide subjected to the food-borne parasitic infection Paragonimiasis – a fair compromise, from the perspective of the shrimp).
Eating animals before they're dead is something of a rare – and some might say cruel and sadistic – delicacy. Some Japanese seafood connoisseurs share their Chinese neighbours' predilection for live animals, eating their fish, lobster or octopus ikizukuri-style, a preparation of sashimi using live seafood, or intoxicating baby shrimps in rice wine to make odori ebi. Koreans might prefer sannakji – raw, live and freshly chopped octopus which literally tries to escape as hungry locals and adventurous tourists attempt to cram the wriggling creatures into their mouths.
In the Western world such practices are often condemned as inhumane or even outlawed altogether, as is the case with ikizukuri in Australia and Germany. Most of us prefer our food to be dead before it reaches the plate, rather than staring at us with a mixture of desperation and horror as we tuck greedily into its flank. It is perhaps ironic, given the techniques used in the West for the mass production of animal food – from factory farms to industrialised slaughterhouses, where animals suffer torturous conditions before being killed en masse – that much of the opprobrium levelled against the approach to fresh meals in East Asia comes from those who live in regions of the world where animals have been reduced to mere commodities controlled by multinational corporations.
Ethical concerns bogged down in the quagmire of cultural relativism aside, few are likely to have any sympathy for the hapless victims squirming in the dish Casu Marzu, a pungent cheese made of sheep's milk left out in the sun to become infested with maggots, a favourite on the Italian island of Sardinia. As a species it seems we have some way to go before extending our compassion towards insect larvae. A "Prehispanic Snackeria" in San Francisco called Don Bugito specialises in providing customers all their protein and vitamin needs in insect form – this enterprising advocate of "entomophagy" – the human consumption of insects – includes on its menu such delights as Wax Moth Larvae Tacos ("crunchy and tasty!" according to one satisfied customer), Salted Cricket Tostadita and Toffee Covered Mealworms over Vanilla Ice Cream.
Eating insects might be a something of a novelty – or perhaps a challenge – even for the residents of San Francisco, a city more deserving than most of the label "cosmopolitan", where writer H. L. Menken felt the "subtle but unmistakable sense of escape from the United States." Perhaps only New Yorkers can challenge San Franciscans in the arena of quirky cuisine – the East Coast plays host to a number of unusual restaurants which give Don Bugito a run for its money, where the clientèle can be found tucking into guinea pigs, finely chopped goat testicles and frog porridge. Such dishes, however, are not indigenous to the Big Apple; rather, they reflect the eccentric tastes of a city where obscure ethnic specialities sit comfortably alongside dining blindfolded to "challenge your palate to tease out the mysteries".
The eclectic restaurants of New York represent a tasting menu of the unusual foods to be found around the world. Well over a thousand insect species have been recorded as being eaten by over 3000 ethnic groups. Over 300 species of ants are eaten globally, from Thailand to Australia, sometimes grown on a special farm and encased in lollipops, sometimes covered in chocolate, providing children with a delicious, nutritional snack. Bug-themed special eating parties in Tokyo offer cockroach sushi, while the peckish shopper perusing the street stalls of Donghuamen Night Market in Beijing can choose from a selection of silkworm cocoons, fried scorpions, centipedes and locusts to stave off hunger. For something more substantial the Cambodians offer tarantula, stir frying the arthropod in mashed garlic, salt and oil.
It is unlikely that the widespread practice of entomophagy is just around the corner (in the western world, if not Asia), but the advantages to consuming the occasional grub or beetle may be greater – both to the individual and the environment – than most would assume. As well as being high in protein, insects could provide the ever-swelling human population of the planet with a possible alternative source to animal livestock. Environmentalists argue that this would reduce the need for huge tracts of land used for cattle grazing presently requiring extensive deforestation and the corresponding reduction in biodiversity, while simultaneously drastically reducing greenhouse gas emissions. The only obstacle to such a radical revision of the human diet, some environmentalists lament, is the cultural taboo against eating insects which exists in Western culture.
While efforts by the Food and Agriculture Organization to promote entomophagy have so far largely focused on the Asia and Pacific region (and, if the foregoing overview is anything to go by, they have so far been hugely successful), cricket sticks and scorpion sandwiches are not likely to appear on the shelves of supermarkets in Europe and the US any time soon.
Or at least, not labelled. Many food laws limit the quantity of insect parts found in food rather than prohibiting them altogether. For instance, according to the US Food and Drug Administration's "The Food Defect Action Levels" booklet, contamination of less than 150 insect fragments per 100 grams of wheat flour poses no threat. Whether you're curious or not about trying out insects with your next meal, the chances are you already have.
In the modern world, we throw away almost as much food as we eat. A study conducted by the Institution of Mechanical Engineers in 2013 revealed that as much as half of all the food produced in the world ends up as waste each year – an amount equivalent to 2 billion tonnes. The report cites a number of factors which leads to this "staggering" statistic, from "poor engineering and agricultural practices" to unnecessarily strict sell-by dates and the demand from Western consumers for cosmetically perfect food. While the supermarkets rejected the findings – and with it, any culpability they may share – campaigners maintained that poorly managed food consumption habits were exacerbated by retailers. Tom Tanner, from the Sustainable Restaurants Association, said: "It is the power of major retailers – convenience shopping and supermarkets on everyone's doorstep, you can nip out and buy a ready made meal in two minutes rather than make use of what's in your fridge."
One extreme form of anti-consumerist ideology striving to break away from the conventional economic and commercial system which exacerbates waste is Freeganism, which encourages minimal consumption of resources. Freegans "embrace community, generosity, social concern, freedom, cooperation, and sharing in opposition to a society based on materialism, moral apathy, competition, conformity, and greed," their activism characterised by the salvaging of discarded food from the skips and bins of supermarkets and restaurants. The perfectly edible food – thrown away because of the strict sell-by dates cited by the Institution of Mechanical Engineers as one of the major causes of wastage – is often shared with the homeless and hungry, combining environmental activism and sustainability with humanitarianism. The problems created by rampant consumerism and free market capitalism are best solved, or at the very least addressed, by radical "community anarchists".
The existence of Freeganism and other associated movements geared towards sustainable living, wild foraging and community gardens call to attention the complex and often ill-considered nature of contemporary food production and consumption. At one extreme, the unequal distribution of food has created a continuing increase in the world's poor, with an estimated 925 million people in 2010 going hungry, the vast majority of whom live in developing countries in Sub-Saharan Africa, Asia and the Pacific.
Sitting on the opposite end of the spectrum, the rich and powerful may well start the day with a Zillion Dollar Frittata for $1000 before treating themselves to an Italian White Alba Truffle (price: $160,406). Foie gras – cooked duck or goose liver produced by force-feeding the animals until their livers enlarge to around 600% of their natural size – is just one dish eaten by the wealthy which has been condemned as cruel and inhumane treatment of animals. Endangered species are often sought after too – from Chinese giant salamanders and giant ditch frogs to dolphins and elephants; the rarer the delicacy the more highly sought after it is.
The eating habits of billionaires seem to reflect something of the decadent spirit of the age, voracious appetites to match their avaricious leanings, living in a world where the top 100 billionaires have the capacity to end global poverty.
From the waste pickers and scavengers who climb the mountains of refuse of Sao Paulo in Brazil to the increasing number gastro-tourism enthusiasts globe-trotting in search of the next exotic dish, it seems humans will eat just about anything. If the idea of eating bugs might sound like an unpleasant throwback to the primitive past, there are some who choose to diet on the menu of our distant ancestors.
The Paleolithic diet – also known as the caveman diet, Stone Age diet and hunter-gatherer diet – first became popular in the 1970s by gastroenterologist Walter L. Voegtlin, author of the self-published The Stone Age Diet: Based on in-depth Studies of Human Ecology and the Diet of Man, who proposed a nutritional program based on meats, seafood, vegetables, fruits, and nuts. Controversial amongst dieticians and anthropologists, the diet was deemed to rank the lowest of 20 diets by US News and World Report. The panel of 22 experts took issue with the diet on every measure, including health, weight-loss and effects on the heart, determining that, while a "true Paleo diet might be a great option: very lean, pure meats, lots of wild plants. The modern approximations… are far from it."
The idea that eating the food of ancestors so ancient they lived in a period of human history when more than one human species existed is considered a "fad diet" is not unreasonable – why deliberately deny yourself from sharing in the advantages of the Neolithic Revolution? Eleven thousand years of agriculture has played a pivotal role in the development of the human race; eschewing a grain-based diet in favour of that of the hunter-gatherer seems to represent a counter-intuitive regression from human achievement (although it is debatable whether or not the era of patriarchy-driven "civilization" has been truly beneficial to either the species or the planet – the verdict is still out), notwithstanding the inconvenient fact that the Paleolithic Era spanned some 3 million years – around 99% of human existence – of which there is much uncertainty and scholarly dispute. Anthropologists and archaeologists offer a number of competing hypothesis on the content and balance of the diet of the Paleolithic human, with some even arguing that cannibalism was common in human societies.
Of course, none of the contemporary advocates of a Paleolithic diet have suggested incorporating human flesh – at least, not in any of the literature in the public domain.
Strange sprite occurrences in Mexico: Signs of thing to come?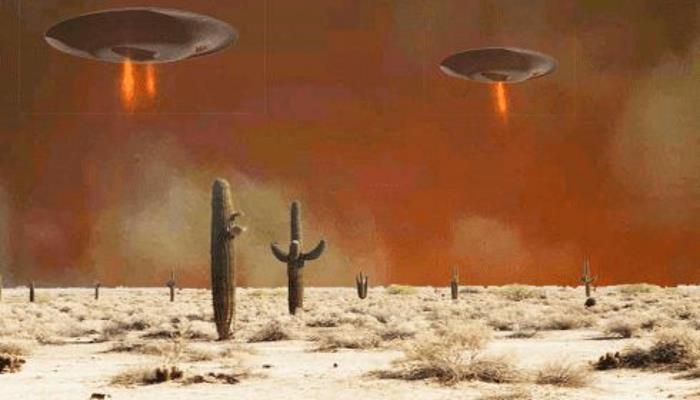 In the evening of July 11, 2020, the inhabitants of the Mexican province of Tabasco faced the following strange atmospheric phenomenon:
These obscure lights hung in the sky for several minutes, so some witnesses of the phenomenon could record everything on video:
The official explanation of what is happening, is the sprites. According to official statements, sprites are lightning, only very high. They do not last very long, therefore, they say, they have not been seen for such a long time and could only be discovered for the first time in 1989.
However, as is obvious from the video, "sprites" hung in the sky for a very long time. In addition, there were no thunderstorms and atmospheric fronts in this area, so they are not sprites by any means. Furthermore, if some kind of "sprites" were in nature – the Aztecs would draw them on their pyramids, and the ancient Romans would either have attributed the creation of sprites to Jupiter, which is metal lightning, or to a delegated authority to create sprites by other gods. Nevertheless, this is nothing – neither in myths, nor in rock art, so "sprites" are a completely new phenomenon that has only been observed in recent decades. But what is this phenomenon?
There are several explanations for the phenomenon and the most widespread suggests some global transformations of reality; Either something incomprehensible happens to the Earth, or something happens in the surrounding outer space, as a result of which such light phenomena appear in the sky.
The second explanation connects the "sprites" with the activities of aliens who either drove some new type of vehicles to the planet, or did something like terramorphing. Finally, there is also a third explanation that links the "sprites" to some secret military activity. It can be manipulations with the ionosphere or some holographic tricks with satellites, chemical trails and so on.
On the night of January 3rd to 4th of this year, the Iraqi people saw exactly the same thing:
And they saw the same thing a bit earlier in Texas and Canada:
The next important question is what should the Mexicans expect now?Nothing extraordinary happened after the sprites, although, given the incomprehensible source of this light, everything can occur soon – starting from an earthquake and ending with unknown developments.
Meet Susan: how working remotely will change us in the future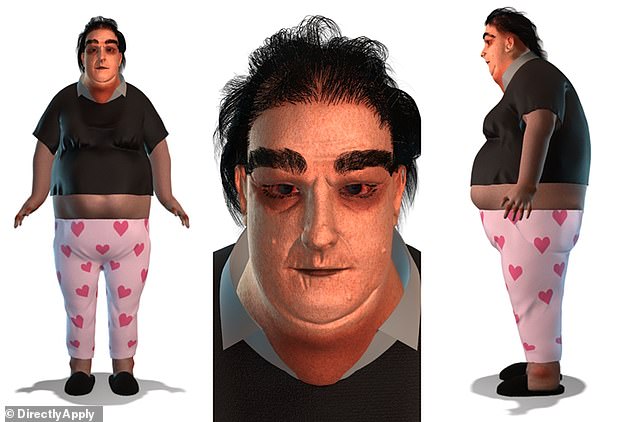 The Covid-19 pandemic has seriously affected the labor market. Employers transferred employees to a remote mode of operation, scientists are trying to understand how the new conditions will affect us and what will happen if we keep them.
Some large companies are already thinking about closing their offices and points of sale in favor of working through the Internet, and Twitter invited all employees to stay on the remote forever.
According to a study conducted by IWG (International Workplace Group) , before the pandemic, 80% of respondents would prefer a job with more flexible working conditions. In April of this year, commercial property provider Cresa presented its study, which showed that 29% of people who switched to remote work feel less productive than in the office, despite the control of their bosses.
At the same time, some companies noted that the hybrid mode of operation (combining an office and a remote office) seems to them effective, and they are going to use it further. But such a schedule can affect people's health. The DirectlyApply job search platform has shown what consequences await the "remote" workers if they do not change their daily habits.
Its creators invited a group of clinical psychologists and fitness experts to study how udalenka affects a person physically and psychologically. Experts explained what changes will occur with this mode of operation after 25 years. As a result, Susan appeared – a model of a typical remote employee of the future, on which they analyze in detail all the negative consequences.
50% of people around the world work outside the office for approximately 2.5 days
So, a constant presence in front of the monitor will cause "computer vision syndrome", in which the eyes become dry and sore, and vision – blurred. In addition, red spots will begin to appear on the squirrels, and large bruises under the eyes.
Lack of physical activity and sitting in the wrong position will lead to curvature of the spine, back and neck pain, obesity and a tech neck (the effect of constantly looking at mobile devices and tablets): the skin will sag around the neck, and a second chin will appear. From constant work on the keyboard, the hands are deformed. A lack of vitamin D will cause hair loss, the skin will turn pale, dull and wrinkle.
Finally, a person working remotely will be constantly under stress, which will cause a mode of work and lack of personal contacts. From this, in turn, blood pressure rises, and the state of health worsens even more.
To preserve it, the authors of the study advise to adhere to several rules. It is important to maintain a constant mode of work, regularly perform physical exercises and from time to time go out to recover after a day spent at the computer. Psychologist Rachel Allan notes:
"Adhering to one lifestyle and level of productivity is necessary to maintain emotional health when working remotely. Routine gives us the opportunity to manage our time and maintain our attention. Think about how you want to manage your time and what will work best in the wider context of your life."
One of the main problems that we encounter when working remotely is the lack of direct contact with people. Staying alone for long periods can increase the level of the stress hormone cortisol. Dr. Allan believes that "some of our most important professional relationships come from informal conversations and unstructured moments that organically arise in the physical workplace." According to her, "remote work may require us to consciously create opportunities for informal communication with colleagues."
1947 film predicts smartphones and other modern technology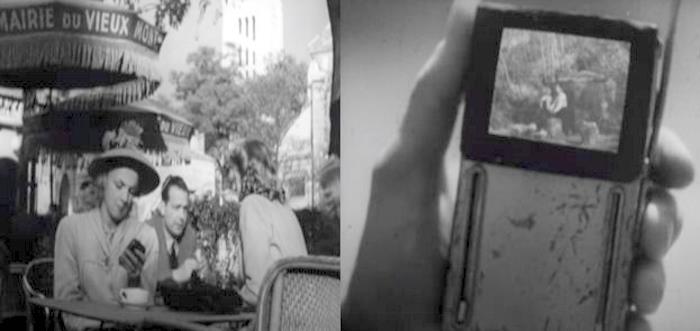 Inspired by Barjavel's essay, a 70-year-old documentary offers the evolution of portable pocket television as well as a way people interact with objects. Today, parallels are drawn between the objects, like smartphones described in a short documentary.
Anne-Katrin Weber, television historian at Lausanne University, said:
People using miniature television devices in public places; professional meetings held by telephones with a picture; cars equipped with television screens; shops that advertise their products on television: these topics are from the 1947 short film Television: Oeil de Demain. Produced and directed by Raymond-Millet.
The film combines documentary and science fiction sequences, while also offering a television image in post-war France, as well as creative speculation about future developments.
While Raymond-Millet's work is almost forgotten today, his film received a standing ovation for "predicting our present" and although the small portable devices used in the film have long retractable antennas that resemble the first cell phones, it shows that 70 years ago smartphones already existed. In fact, they mirror today's smartphones that are in the pockets of almost every person.
At the end of the film, the audience is transferred to the bedroom, where the man is having trouble sleeping. He seems to be "invoking" the hologram of a dancing woman who appears on the bed and looks at her while his wife is sleeping.
The film outline about upcoming television shows, really look like a fairly accurate forecast of modern digital media in terms of flexibility and hybridity of media technologies and their various forms of consumption.