Yellowstone: The Most Dangerous Volcano In America Is Roaring To Life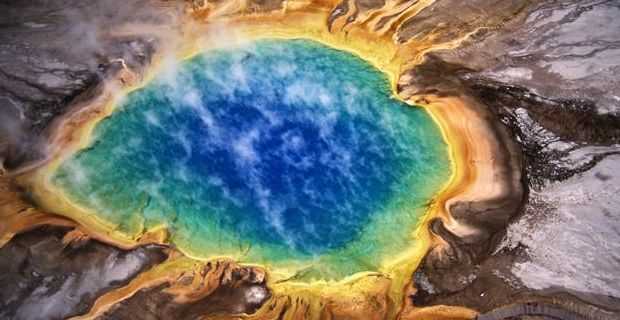 Right now, the ground underneath Yellowstone National Park is rising at a record rate. In fact, it is rising at the rate of about three inches per year. The reason why this is such a concern is because underneath the park sits the Yellowstone supervolcano the largest volcano in North America. Scientists tell us that it is inevitable that it will erupt again one day, and when it does the devastation will be almost unimaginable. A full-blown eruption of the Yellowstone supervolcano would dump a 10 foot deep layer of volcanic ash up to 1,000 miles away, and it would render much of the United States uninhabitable. When most Americans think of Yellowstone, they tend to conjure up images of Yogi Bear and Old Faithful, but the truth is that sleeping underneath Yellowstone is a volcanic beast that could destroy our nation in a single day and now that beast is starting to wake up.
The Yellowstone supervolcano is so vast that it is hard to put it into words. According to the Daily Mail, the magma hotspot underneath Yellowstone is approximately 300 miles wide
The Yellowstone Caldera is one of natures most awesome creations and sits atop North Americas largest volcanic field.
Its name means cooking pot or cauldron and it is formed when land collapses following a volcanic explosion.
In Yellowstone, some 400 miles beneath the Earths surface is a magma hotspot which rises to 30 miles underground before spreading out over an area of 300 miles across.
Atop this, but still beneath the surface, sits the slumbering volcano.
When most Americans think of volcanic eruptions in the United States, they remember the catastrophic eruption of Mount St. Helens back in 1980. But that eruption would not even be worth comparing to a full-blown eruption of the Yellowstone supervolcano.
And now the area around Yellowstone is becoming increasingly seismically active. In fact, Professor Bob Smith says that he has never seen anything like this in the 53 years that he has been watching Yellowstone
Until recently, Bob Smith had never witnessed two simultaneous earthquake swarms in his 53 years of monitoring seismic activity in and around the Yellowstone Caldera.
Now, Smith, a University of Utah geophysics professor, has seen three swarms at once.
In September, 130 earthquakes hit Yellowstone over the course of a single week. This has got many Yellowstone observers extremely concerned
Yellowstones recent earthquake swarms started on Sept. 10 and were shaking until about 11:30 a.m. Sept. 16.
A total of 130 earthquakes of magnitude 0.6 to 3.6 have occurred in these three areas, however, most have occurred in the Lower Geyser Basin, a University of Utah statement said. Notably much of seismicity in Yellowstone occurs as swarms.
So what is the worst case scenario?
Well, according to the Daily Mail, a full-blown eruption of Yellowstone could leave two-thirds of the United States completely uninhabitable
It would explode with a force a thousand times more powerful than the Mount St Helens eruption in 1980.
Spewing lava far into the sky, a cloud of plant-killing ash would fan out and dump a layer 10ft deep up to 1,000 miles away.
Two-thirds of the U.S. could become uninhabitable as toxic air sweeps through it, grounding thousands of flights and forcing millions to leave their homes.
Can you think of another potential disaster that could accomplish the same thing?
That is why what is going on at Yellowstone right now is so important, and the American people deserve the truth. The following are some more facts about Yellowstone that I compiled that I included in a previous article
#1 A full-scale eruption of Yellowstone could be up to 1,000 time more powerful than the eruption of Mount St. Helens in 1980.
#2 A full-scale eruption of Yellowstone would spew volcanic ash 25 miles up into the air.
#3 The next eruption of Yellowstone seems to be getting closer with each passing year. Since 2004, some areas of Yellowstone National Park have risen by as much as 10 inches.
#4 There are approximately 3,000 earthquakes in the Yellowstone area every single year.
#5 In the event of a full-scale eruption of Yellowstone, virtually the entire northwest United States will be completely destroyed.
#6 A massive eruption of Yellowstone would mean that just about everything within a 100 mile radius of Yellowstone would be immediately killed.
#7 A full-scale eruption of Yellowstone could also potentially dump a layer of volcanic ash that is at least 10 feet deep up to 1,000 miles away.
#8 A full-scale eruption of Yellowstone would cover virtually the entire midwest United States with volcanic ash. Food production in America would be almost totally wiped out.
#9 The volcanic winter that a massive Yellowstone eruption would cause would radically cool the planet. Some scientists believe that global temperatures would decline by up to 20 degrees.
#10 America would never be the same again after a massive Yellowstone eruption. Some scientists believe that a full eruption by Yellowstone would render two-thirds of the United States completely uninhabitable.
#11 Scientists tell us that it is not a matter of if Yellowstone will erupt but rather when the next inevitable eruption will take place.
What makes all of this even more alarming is that a number of other very prominent volcanoes around the world are starting to roar back to life right now as well.
Popocatepetl Volcano is at it again. The active volcano near Mexico City erupted again this morning, spewing ash up into the sky.
The volcano is currently in the middle of an extremely active phase. According to the International Business Times, the volcano has registered 39 exhalations in the last 24 hours.
An eruption earlier this month caused several flights to be canceled in and out of Mexico City.
The BBC notes that officials raised the alert level yellow following Popocateptls eruption on Saturday morning. Yellow is the third-highest caution level on the citys seven step scale.
Ash wafted as high as 3 miles above the Sakurajima volcano in the southern city of Kagoshima on Sunday afternoon, forming its highest plume since the Japan Meteorological Agency started keeping records in 2006. Lava flowed just over half a mile from the fissure, and several huge volcanic rocks rolled down the mountainside.
Though the eruption was more massive than usual, residents of the city of about 600,000 are used to hearing from their 3,664-foot neighbor. Kagoshima officials said in a statement that this was Sakurajimas 500th eruption this year alone.
So what does all of this mean?
Are we now entering a time when volcanic eruptions will become much more common all over the globe?
Could we rapidly be approaching the day when an absolutely devastating volcanic eruption will paralyze much of North America?
The world is plunged into darkness for 6 months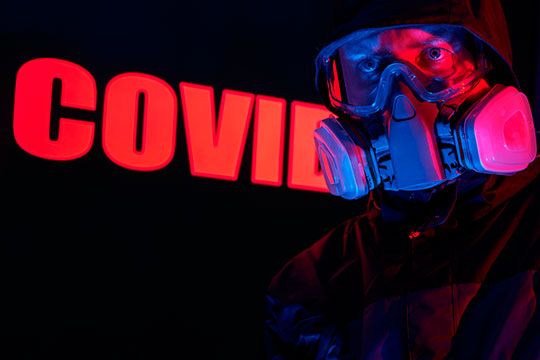 On the evening of September 22, 2020, the Prime Minister of Great Britain and the head of the Conservative Party, Boris Johnson, addressed Parliament and announced how the second phase of the quarantine would proceed.
So far, only the British press writes to everyone about this, but from experience we know that the center of the fight against the pandemic is located somewhere in London, all the brightest minds are there, so other countries and peoples will now copy the actions of Great Britain. They boil down to the following:
1. All kinds of mass events such as sports are prohibited and only chess battles are allowed, and both opponents must wear masks. Events such as weddings are allowed, but the number of participants is limited to 15. What caused this figure, why not 14 or 16, we do not know, but probably there is some secret insidious plan in this. So, usually the bride and groom invite guests in equal numbers, so that the rights of each side are respected and no one feels more important in the future unit of society. But, if the number of guests is odd, then one of the parties will invite more people to the wedding, which will be the reason for the first family conflict. As a result, the wedding may not take place, which, probably, is the strategic plan of the epidemiologists.
2. For violation of the mask regime for the first time, the fine will be 200 pounds and it is allowed to take off the mask only when a person eats. But you can eat and drink in a public place exactly until 22:00, after which a curfew is imposed. Why can pubs be open until 10 pm? Obviously, the coronavirus has some daily fluctuations in infectivity and after the chimes it becomes especially aggressive. So, it is known from scientific journals that the coronavirus originated from bats, and bats are vampires. But vampires just start gnawing at their victims after sunset, so the timing of the pubs closing is most likely connected with this.
3. Since the police will not be able to cope with the increased workload, a certain number of military personnel will be brought into the cities and put on watch at the most valuable buildings. And in order, obviously, how to increase the incentive for the police – only they were allowed to collect fines. It is also a very wise and correct decision – otherwise the military may start a war for the territory with the police.
4. Offices of different companies and management establishments are recommended to return to work of employees from home, as it was in the spring. The people are protesting because it is not very convenient to drive from the office, for example, trucks – but who cares?
5. All of the above measures are only initial measures and everything will depend on how the coronavirus reacts to the situation. So, if the coronavirus reacts badly and the bright minds from medicine are not satisfied with the results, the measures will be tightened.
6. The end date of the quarantine has not been named, everything will be determined by the item above, however, Mr. Johnson warned that the quarantine could last for 6 months and apologized in advance to voters for disrupting the New Year and Christmas holidays.
It is obvious that approximately the same measures will be taken in other countries. Moreover, they are unlikely to be somewhere softer, since the chiefs in Scotland have already run ahead of the locomotive and ordered not to gather more than three. In the official language it sounds like "mixing households", but in practice it is a ban on visiting each other.
When and where all this will be adopted – here we do not know, but based on the British innovations in March – countries and peoples have about one or two weeks left.
Luciferase 666 Beast – Bill Gates' "Implantable Vaccine"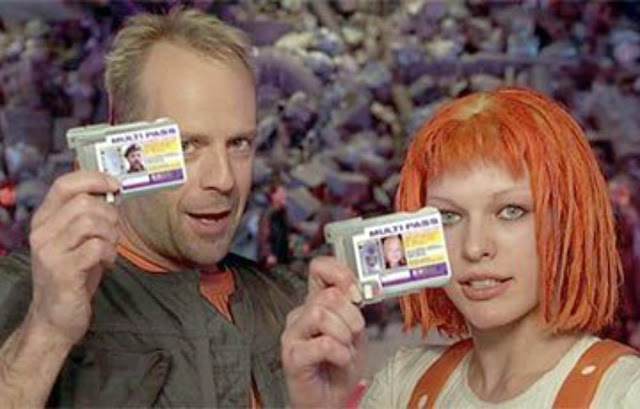 Every day you never cease to be amazed at the information that is widely discussed abroad regarding the pandemic and the secret springs that move this process around the world.
I'm not even talking about foreign conspiracy theorists, who are vying to announce all the new facts that underlie not only a well-planned pandemic, but also its future accompaniment – a possible vaccine – an antidote, which is supposedly created for the universal vaccination of the world's population.
Naturally, against the background of conspiracy information, the ominous figure of B. Gates and the organization – Alliance ID2020
Bill left Microsoft to become a founding partner: ID2020 Alliance
The ID2020 Alliance is a public-private partnership that seeks to improve quality of life with a user-centric, portable, privacy-protecting digital identity. This year's summit, convened by the ID2020 Alliance, brought together leaders and innovators in the field to discuss technical and non-technical requirements to develop a common roadmap that will lead us towards widespread adoption of "good" digital identity for all.
The ID2020 Alliance is a digital identity program that aims to "use immunization" as a means of injecting tiny microchips into people's bodies. In cooperation with the Global Alliance for Vaccines and Immunization – "GAVI"
Here is what the commentators from B. Gates cite as arguments about the main goal of the Alliance:
"We are implementing proactive approach to digital identity that gives people control over their personal information, while providing existing systems and programs" – says ANIR Chowdhury, political adviser in A2I, government programs the Government of Bangladesh "access to information" …
While ID2020's landfills are mostly in Third World countries, the group says it is also working with the governments of Bangladesh, and it is also expected to work primarily in the United States to begin microchipping people through vaccination.
"For example, in Austin, Texas, the homeless population is now used as a collective guinea pigs for vaccination programs microchip ID2020, which, according GROUPS, HELP" expanded opportunities "Homeless ALLEGEDLY provide them with" control "over your personal data, identity " .
Source: BiometricUpdate.com.
ID2020 is also vaccinating refugees with microchip vaccinations through the first two pilot programs known as iRespond and Everest.
Most of the conspiracy research, regarding the coronavirus pandemic, was puzzled both earlier and now by the information that the vaccine will be based on some nanotechnology that will lead humanity to total chipization.
Quite recently, on the pages of a number of foreign publications, specific data appeared regarding the nature of the chip vaccine.
She was even nicknamed symbolically – "LUCIFERASE"!
"And he makes everyone, both small and great, rich and poor, free and narrow, to receive a mark in their right hand or on their forehead: and no one can buy or sell, except for the one who had this mark, or the name of the beast or his name number. Here is wisdom. Let him who has understanding count the number of the beast, because it is the number of man; and its number is six hundred and sixty and six. " Revelation 13: 16-18
"Do not let anyone deceive you, for this day will not come unless apostasy first comes and that man of sin, the son of perdition, is revealed; Who opposes and exalts himself above all that is called God, or who is worshiped; so that he, like God, sits in the temple of God, claiming that he is God. " Thessalonians 2: 3,4
Implantable vaccination of human quantum dots
Gates is building something we call the human quantum dot implantable microneedle vaccination system and it's made up of more things. But the attention of many researchers goes to one component, the quantum dot micro needles that will deliver the vaccines and a very unique biochemistry that makes it all work.
These quantum dot micro needles would be an enzyme called "luciferase", which with a near-infrared bioluminescence "is the chemical that will make quantum dot vaccination readable through a special application for mobile devices.
That's right, the enzyme that will light up the human implantable microneedle vaccination delivery system, which is about to be marketed by Bill Gates, is called Luciferase, this is what makes vaccination readable long after the injection of the victim.
With each passing day, it becomes clearer and clearer for those of us who believe the Bible that we live in a truly unique period of time. So unique, in fact, that we could be witnessing the fact that the Antichrist system and the Mark of the Beast system are coming together before our eyes. Have you ever heard of Luciferase?
We are experiencing the Antichrist, we are experiencing the battle between good and evil. And what is happening right now, the Antichrist system, is an equally difficult thing to understand, but here we are.
Bill Gates is building something we call the Human Quantum Dot Implantable Microneedle Vaccination Delivery System and it's made up of multiple things. At its core we have the COVID-19 vaccination it wants to administer to every human on earth, there will be quantum dot microneedles, an ID2020 digital identification mark, and a human implantable device for buying and selling cryptocurrency with a number of patent of # 060606.
In its center, COVID-19 vaccination, which will be obligatory for every person on Earth – "microneedles with quantum dots".
The digital ID (identity) will come in the form of something called an immune passport. All of these things, and all funded by one man, Bill Gates, together represent at least one extraordinary precursor to the worldwide Mark of the Beast system.
Well, what other comments are still needed here? …
The UN openly warns that a famine of biblical proportions is looming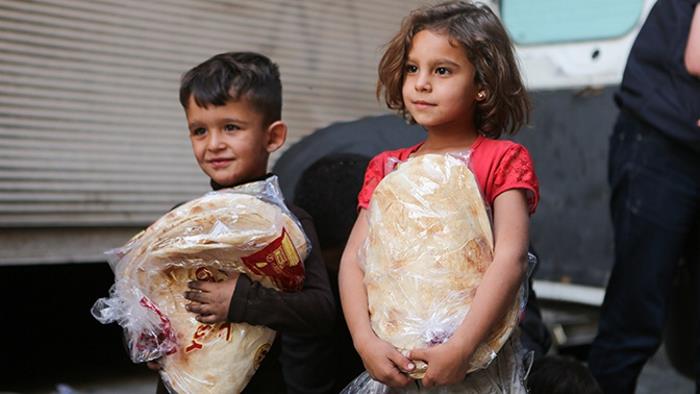 The Covid-19 pandemic could lead to a catastrophe on a grand scale, with millions of people around the world facing hunger, warns David Beasley, Executive Director of the World Food Program.
"All the data we have, including the UN World Food Program (WFP) forecast, suggests that the number of people suffering from malnutrition will grow 80 percent by the end of the year. All of this points to a real disaster," David Beasley says.
"The rapid increase in the number of people unable to feed themselves will only be the immediate result of a pandemic that has disrupted the growth of food production and logistics around the world. In the coming years, longer-term damage will inevitably be done and we risk a famine of truly biblical proportions. "
"It is obvious that social tension will grow, migration will intensify, conflicts will escalate, and hunger is likely to affect those who have not experienced it before," echoes the words of the head of WFP TASS.
"According to WFP forecasts, the situation in Latin America will change dramatically in the first place: the number of undernourished there will increase by 269 percent. The same figure for the countries of East and Central Asia is 135 percent. In sub-Saharan Africa, the number of hungry people could almost double," says the head of the WFP.
Beazley warned that global hunger is already high. If bold action is not taken now, "many will die, children will suffer the consequences of malnutrition for years, and the world will lose all the progress it has made in fighting hunger over the past decade," he said.
The cost of inaction will be incredibly high. Some 138 million people in 83 countries are counting on WFP alone for food supplies this year, the official said. For many of them, the UN humanitarian body is "the last hope for survival." In South Sudan, 1.6 million have been added to the 5 million already in need this year. In Yemen, WFP feeds 13 million people.
The situation in Lebanon has become particularly bleak since the devastating explosion two weeks ago in Beirut. The explosion not only destroyed grain stocks, but also cut supply chains as the damaged port was used to deliver about 85 percent of the food Lebanon needs.
Beazley called on international donors to provide the organization with additional funding to deal with the impending disaster. WFP will need $ 4.9 billion over the next six months to support its humanitarian programs.
Yes, this impending famine will be of biblical proportions. And this will not only affect the "poor countries". Be ready.