X-Files of Soviet Defense Ministry exposed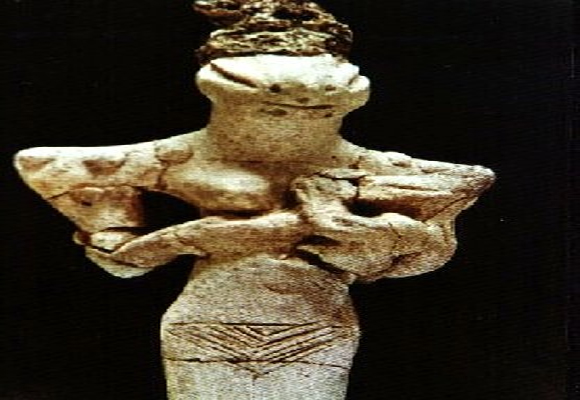 Svetlana Smetanina
Pravda.Ru
In Soviet times, the Ministry of Defense was working on a secret project aimed at creating a superhuman with paranormal abilities. Under this project, a group of scientists managed to get in touch with a foreign civilization. The head of this top-secret project shared some details with reporters for the first time.
On a regular winter day in Moscow, in the comfort a room with a fireplace, journalists were given a real sensation. A senior retired official of the Ministry of Defense, lieutenant-general in reserve, PhD, a fellow of the Academy of Natural Sciences Alexey Savin said that in the late 1980′s a group of researchers from the Expert Management Unit of General Staff managed to make a contact with representatives of another civilization. Interestingly, none of the journalists were particularly surprised but, rather, relieved with the "confession."
Vasily Yeremenko, a Major General of FIB in reserve, academician of the Academy of Security, Defense and Law Enforcement, was the first to speak to the press. In Soviet times he served in the KGB and supervised the Air Force and development of aviation technology. Among his assignments was collection of information by the Air Force of the facts of appearance of unidentified flying objects. According to Vasily Yeremenko, by that time there was an ample amount of such information.
Missile units were even given a directive in case of detection of UFOs. The main task was not to create opportunities for reciprocal aggression. In 1983-1984 at the testing grounds of the Academy of Sciences by Vladimirovka, the Ministry of Defense and the KGB organized a large-scale study of paranormal phenomena. The military training site was not a random choice. Experts have long come to the conclusion that UFOs inevitably appear in places where military equipment and weapons are tested.
"We can say that we learned to summon UFOs in Vladimirovka. To do this, we dramatically increased the number of military flights and movement of the equipment. If the intensity on our side increased, UFOs appeared with the probability of 100 percent," explained Yeremenko. After six months of tests the authoritative commission came to three main conclusions.
First, modern science was not yet able to identify such phenomena. Second, it could be reconnaissance equipment of the U.S. or Japan. Third, it could be an impact of an extraterrestrial civilization. "The UFO topic today is ubiquitous. Precisely because of its scandalous nature serious scientists are not willing to identify their position on this issue. Pilots often see such objects, but they have a veto on this topic, so do astronauts. In confidential conversations they talk about their experiences meeting with UFOs, but they are afraid to speak publicly about this," said Vasily Yeremenko.
He believes that this subject requires a serious approach because it is a security issue. Yet, it is still a closed topic both in the U.S. and in Russia. Lt. Gen. Alexey Savin proceeded to reveal some aspects of the engagement of the Ministry of Defense. He headed the Expert Management Unit of the General Staff, whose task was to examine various unusual phenomena.
The main project of the unit was a state program on the discovery of intellectual human resources. The goal of the program was to identify ways to make the human brain work in a special regime of super-powers, making a person a superhuman. The Scientific Council of the program was led by an Academician Natalya Bekhtereva, who until her death served as a scientific director of the Institute of Human Brain of RAS.
Over two hundred highly skilled professionals from across the country participated in the program. "In the process of research, we came to the conclusion that a human was an energy and information system that receives information from outside. This is precisely why a human can manifest paranormal abilities," said Alexey Savin. In order to identify this external source of information, three groups were created. One group was formed from scientists, another – from military, and the third one was composed of women.
The group of women made the most significant progress in the research. Savin explained that they "wanted to make a contact with representatives of other civilizations. And we did it." According to him, a special method has been developed that allowed the human brain to tune into a contact. "We had to tune energy-contour of the human brain to a particular wave, like a radio," Alexey Savin explained.
No hypnosis, drugs, or other similar methods were used in the course of the experiment. A special system of testing was also developed to separate the incoming reports from hallucinations and insanity of the experiment participants. The experimental results were impressive: six participants were given a chance of physical contact, and two of them even managed to visit an alien ship. According to Savin, representatives of extraterrestrial civilizations revealed themselves gradually, giving away the information as they saw fit.
In particular, they talked about their government structure and education system. No information on the military could be obtained. The only thing they agreed to share was a scheme of the equipment for the diagnosis and treatment of various diseases. The head of the experiment explained that humans were like small children to them. "Our civilization is too young to be of interest to them as a subject for a dialogue. Because we are also a part of the universe, we may harm ourselves and other civilizations with our foolish actions, so they are looking out for us. "
The program of communication with extraterrestrial intelligence had been developed for several years until politics intervened. In 1993, the study was stopped and the unit disbanded. According to Savin, he was able to retain only a small number of documents, most of them, including photo reports, are still in the archives of the Ministry of Defense. Incidentally, the unique method for the development of the phenomenal abilities of an individual, until recently, was used in the Academy named after Gagarin until it was disbanded by the former Defense Minister Serdyukov. Yet, the core of the research team was preserved.
"Four years ago we tried to repeat the experiment, and we were successful," said Alexey Savin. According to him, today this work continues, and the "brains and talented people are still present in the defense industry." Answering the question of Pravda.Ru why it was decided to announce it to the media Savin replied: "Why hide something from people? Instead, they need to prepare for new challenges."
He believes that there are two global challenges today: climate change and shortage of drinking water. Russia has a special role in this process. "When we pass the point of bifurcation, people from all over will run to us. How will we meet them, with weapons? Of course, we will have to negotiate." Maybe all this is a puzzle from the "textbook" for young civilizations? Perhaps, aliens have arranged an experiment to see how we would handle it.
By 2024 GM And Michelin Will Bring Airless Tires To Passenger Cars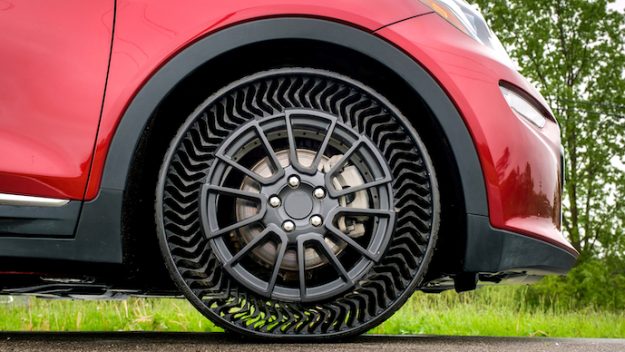 Michelin and GM had unveiled a novel wheel technology- Uptis (Unique Puncture-proof Tire System) in the year 2019. The airless tires are in the preliminary stage currently, but there is a chance of them being rolled out by 2024.
The vice-president of General Motors said that the company is excited to see what all Uptis can do. He also said that the collaboration with Michelin is thrilling.
The rubber tires currently used are prone to dangers like blowouts but the airless tires will eliminate such problems. They will also be low-maintenance as people won't need to check them for punctures and pressure.
Another big advantage of this high-technology is that the number of tires that are wasted will decrease. Also, the amount of raw material used to make rubber tires will go down along with the energy required to build those tires. It will be beneficial as far as sustainability is concerned, believe the creators.
Uptis tires will also be more durable because they won't undergo damage easily. Unlike the rubber tires that get damaged by the excess or lack of air, these airless tires will have no such issues.
The CEO of Michelin, Menegaux said that Uptis supports the company's dream of making mobility sustainable. According to him, working with GM, the company can conquer the future now.
Michelin's VISION Concept Tire is a 4 pillar strategy to conduct R&D and bring sustainability in mobility. Uptis is the first step first in this direction.
The intention with which GM is working is to introduce the airless tires in passenger vehicles by 2024. However, the details about Uptis aren't been out yet. Neither of the companies is willing to share the details about this wheel technology.
It's not clear what material is used to make these tires. It's also unknown how they'll function. Any noticeable difference has also not been mentioned.
Michelin said in its FAQs that Uptis has a common concept as that of their Tweel technology. The latter is a tire-wheel assembly where 'spokes' are to bear the weight and there is an outer rim.
General Motors was expecting to start testing the airless tires on the Chevrolet Bolt EVs by the end of 2019, but there are no further developments in this area.
Images: Steve Fecht/General Motors
Here's Why Scientists Are So Dismissive Of UFOs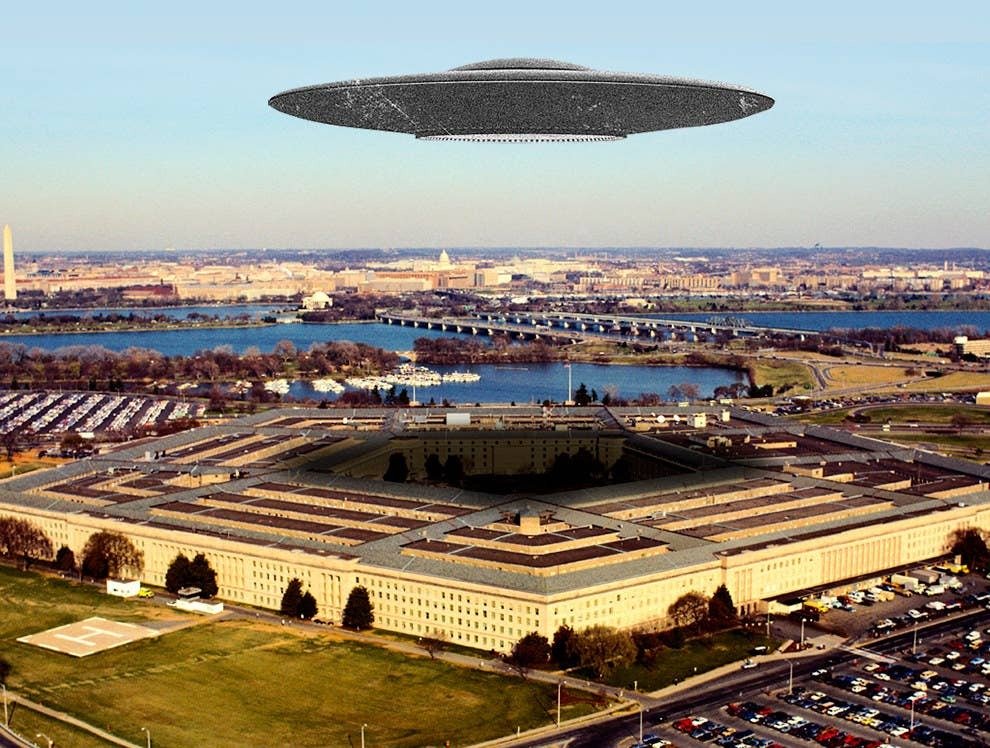 Our new alien overlords aren't likely to be landing anytime soon, sad to say, despite news reports of the Pentagon's secret UFO program.
A Department of Defense "Advanced Aerospace Threat Identification Program," which investigated sightings of mystery aircraft moving in impossible ways, thrilled UFO fans in reports this week in both the New York Times and Politico Magazine. Accompanied by released videos of military pilots expressing bafflement at artifacts on cockpit screens, the news seemed a respite from earthly concerns about death and taxes.
Lift the veil. Thanks @SenatorReid. #TheTruthIsOutThere #ToTheStars https://t.co/duyocSHJXJ

— John Podesta (@johnpodesta) 16 December 2017
But experts in real-life optical illusions expressed more caution, perhaps best summed up by astrophysicist Neil deGrasse Tyson telling CNN, "Call me when you have a dinner invite from an alien."
"Green flashes," "inversion," and "ghost" mirages have bedeviled fliers for decades. These illusions are created by different layers of the air acting like lenses. An optical effects archive maintained by astronomer Andrew Young of San Diego State University details the physics of such observations as seen by the eye, cameras, and video recordings. A "subsun," for example, is a remarkably bright solar reflection from ice crystals floating in the air. The reflection's circular or flattened shape could resemble a UFO.
Not all of the effects reported by news stories can be explained by mirages, optics expert Joseph Shaw of Montana State University told BuzzFeed News. "Reports of objects accelerating in different directions seen by pilots sounds different," as well as claims of fallen "alloys" collected by the Pentagon. But that doesn't mean the objects come from outside of our atmosphere.
"Certainly the Air Force should be trying to figure out phenomena reported by pilots," investigative writer Joe Nickell of the Center for Inquiry, who has investigated UFO reports for two decades, told BuzzFeed News. "But to immediately decide something unexplained is 'extraterrestrial' is just really unlikely."
Defense Department investigations into unexplained aerial phenomena date at least to the start of the Cold War, since the 1947 "Roswell Incident" crash of a secret spy balloon, Project Mogul, in the New Mexico desert.
Next time you're reading an article based off of records released through #FOIA, thank your local UFO researcher who helped make the law what it is today https://t.co/aKcYjgBp6n pic.twitter.com/uXOJITBjjY

— MuckRock (@MuckRock) 17 December 2017
Around the end of the Cold War, in the "X Files" era, reports of mystery aircraft picked up, security analyst John Pike of GlobalSecurity.org told BuzzFeed News, tied to early development of US stealth fighter and bomber planes. A long history of dubious reports since the 1960s lead him to conclude, "anyone who was paying attention to UFOs had too much time on their hands."One other source of skepticism about the Pentagon's UFO program is that it originated in the patronage of former Sen. Harry Reid of Nevada, and was contracted to Bigelow Aerospace, owned by an avowed believer in UFOs, Robert Bigelow. It reappeared in the news reports as a private effort headed by its former program director, Luis Elizondo, and supported by Blink 182 guitarist Tom DeLonge. Elizondo identified himself as a believer in extraterrestrials in the reports.
"I think it is telling that the program was initiated at the behest of Senator Reid and on behalf of a friend and constituent of his," Steven Aftergood of the Federation of American Scientists told BuzzFeed News. "If DoD had been genuinely concerned about the subject, I believe it would have undertaken the program on its own volition."
A Defense Department spokesperson, Laura Ochoa, confirmed to BuzzFeed News that it cancelled the $22 million program in 2012. "It was determined that there were other, higher priority issues that merited funding and it was in the best interest of the DoD to make a change," she said.
But that doesn't mean the government's search for aliens has stopped forever, she added: "The DoD takes seriously all threats and potential threats to our people, our assets, and our mission and takes action whenever credible information is developed."
Source www.buzzfeednews.com
Dark forest theory – contact with extraterrestrial civilizations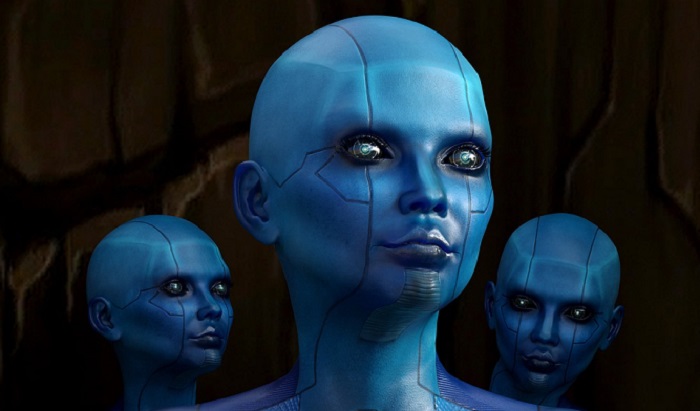 The question of whether we are alone in the universe arises as soon as it has been scientifically proven that the Earth orbits the Sun, and that there are many others besides our planet.
By the 21st century, mankind had already learned to enter the hidden corners of the cosmos, to find distant exoplanets (similar to Earth), to observe nebulae and black holes. But we still cannot ( officially ) find traces of an intelligent life.
All the scientists have discovered so far are the microscopic remains of the most primitive organic matter in Earth's meteorites. Are we alone in this huge cold world?
People try to find other civilizations by regularly sending radio signals to different parts of the Universe, but they don't get answers. Or, if they receive something, they don't understand what it is and whether it's a message from an intelligent life, or just reflective signals from comets.
According to the theory of Enrico Fermi (Fermi Paradox), presented in the 1950s, in many billions of years of the universe's development, life could theoretically occur in many places, but if we have not seen them yet, then perhaps we are the only such civilization.
A decade later, astrophysicist Frank Drake, creates a special formula based on many parameters which calculated the number of extraterrestrial civilizations in the galaxy. According to this formula, despite the fact that we do not see traces of these civilizations, there must be many of them.
Over the years, many theories have emerged that try to explain why all these civilizations do not come in contact with us, but rather, they are intentionally hidden from us.
One of the newest and most curious theories emerged in 2008 and bears the slightly ominous name "Dark Forest Theory."
This theory is revealed in Liu Qixing's science fiction novel of the same year. It is based on three claims:
1) All living creatures strive to secure their own survival.
2) There is no way to know if an unfamiliar life form will be friendly or try to destroy you.
3) Without guarantees to obtain accurate information about the dangers of this life form, the best thing for surviving is to remain hidden for as long as possible or to deliver the first preemptive strike yourself.
From all this, it follows that if extraterrestrial civilizations are stubbornly silent and do not respond to any attempts at contact, then they probably adhere to the "stealth" condition or they entered the war (preemptive strike) and were destroyed by its consequences.
Liu Cixin says:
"The universe is a dark forest. Every civilization, like an armed hunter, moves among the trees, carefully pushes its branches and tries not to make loud noises. This hunter tries to control himself and breathe as quietly as possible. The hunter must be careful because this forest is full of other hunters.
And if he encounters aliens, he will probably be attacked and killed, survival is the main thing. This is a picture of space civilization and it well explains the Fermi paradox. "
Cixin also explains that the resources of the universe are not infinite. Therefore, civilizations will try to conquer them earlier than others and destroy competitors. That is, any alien race for any other  alien race is a catastrophic threat.
Between their own representatives, these races can negotiate, as humans do on Earth. but with completely alien intelligent life forms, completely different rules are played, and the survival of the species is at stake.
This theory is supported by science fiction writer David Brin, and many others. Moreover, if we take this theory to be true, then it turns out that humanity is at great risk by sending radio signals to space. It's the same as in a dark forest full of dangers, to scream:
"I'm here! Come all here!"
The late Stephen Hawking also realized this danger and opposed attempts to seek contact with aliens, believing that this was essentially suicide. .
Maybe people are overly dramatic and vainly imagine extraterrestrial civilizations as ruthless predators?
However, if all these civilizations evolved in a way similar to humankind, which is very likely under similar chemical and biological conditions, then we must remember what the "civilized" people in our history did when they encountered less developed tribes.