World Famous Psychiatrist Says More Psychiatric Drug Treatment Means More Mass Shootings Will Happen
Listen to this man. You'd better listen.
His name is Peter Breggin. He is a world famous psychiatrist. He has been called the conscience of his profession.
Here is an excerpt from his bio:
"Peter R. Breggin MD is a Harvard-trained psychiatrist and former Consultant at NIMH [National Institute of Mental Health] who has been called 'The Conscience of Psychiatry' for his many decades of successful efforts to reform the mental health field. His work provides the foundation for modern criticism of psychiatric diagnoses and drugs, and leads the way in promoting more caring and effective therapies. His research and educational projects have brought about major changes in the FDA-approved Full Prescribing Information or labels for dozens of antipsychotic and antidepressant drugs. He continues to education the public and professions about the tragic psychiatric drugging of America's children."
"Dr. Breggin has authored dozens of scientific articles and more than twenty books, including medical books and the bestsellers Toxic Psychiatry and Talking Back to Prozac. Two more recent books are Medication Madness: The Role of Psychiatric Drugs in Cases of Violence, Suicide and Crime and Psychiatric Drug Withdrawal: A Guide for Prescribers, Therapists, Patients and their Families."
"Dr. Breggin has unprecedented and unique knowledge about how the pharmaceutical industry too often commits fraud in researching and marketing psychiatric drugs. He has testified many times in malpractice, product liability and criminal cases, often in relation to adverse drug effects…"
Here is an explosive excerpt from Dr. Breggin's recent column at Mad In America: "Psychiatrist Says: More Psychiatry Means More Shootings":
"In the early 1990s, a federal court appointed me to be the scientific expert for all of the combined product liability cases that were brought against Eli Lilly throughout the country concerning Prozac-induced violence, suicide and crime. Since then I have been involved in many cases in which judges and juries, and even prosecuting attorneys, have determined that psychiatric drugs have caused or substantially contributed to violence. For a lengthy list, see the Legal Section on my website [www.breggin.com]."
"In 2003/2004, I wrote a scientific review article about antidepressant-induced suicide, violence and mania which the FDA distributed to all its advisory committee members. This took place as the FDA Advisory Committee members prepared to review new warnings to be put in the Full Prescribing Information for all antidepressants."
"In my peer-reviewed paper [about the effects of antidepressants], I wrote: 'Mania with psychosis is the extreme end of a stimulant continuum that often begins with lesser degrees of insomnia, nervousness, anxiety, hyperactivity and irritability and then progresses toward more severe agitation, aggression, and varying degrees of mania."
"In words very close to and sometimes identical to mine, the FDA one year later required the manufacturers of every antidepressant to put the following observations in the Warnings section of the Full Prescribing Information:"
"'All patients being treated with antidepressants for any indication should be monitored appropriately and observed closely for clinical worsening, suicidality, and unusual changes in behavior, especially during the initial few months of a course of drug therapy, or at times of dose changes, either increases or decreases. The following symptoms, anxiety, agitation, panic attacks, insomnia, irritability, hostility, aggressiveness, impulsivity, akathisia (psychomotor restlessness), hypomania, and mania, have been reported in adult and pediatric patients being treated with antidepressants for major depressive disorder as well as for other indications, both psychiatric and nonpsychiatric'."
"These adverse drug effects—including agitation, irritability, hostility, aggressiveness, akathisia, and impulsivity—are an obvious prescription for violence. Akathisia, which I also described in my article, is a psychomotor agitation that is strongly associated with violence."
"The FDA Medication Guide for antidepressants warns clinicians, patients and families to be on the alert for the following:
• acting on dangerous impulses
• acting aggressive or violent
• feeling agitated, restless, angry or irritable
• other unusual changes in behavior or mood"
"This list (above) of antidepressant adverse effects from the Medication Guide should make clear that antidepressants can cause violence."
"The FDA also acknowledges the risk of both psychosis and aggression from the stimulant drugs used to treat ADHD…"
"In the study of violence reports to the FDA, any predisposition toward violence in the patients themselves was largely ruled out because some of the most violence-inducing drugs were not psychiatric drugs, and were being given to a more general population. Some of the violence-inducing drugs were antibiotics, including Lariam (Mefloquine), which Sgt. Robert Bales was taking when he slaughtered 16 helpless, innocent villagers in Afghanistan."
"[The authorities] do not foresee that the psychiatric strategy for treatment will sometimes lead to tragic outcomes like the school shootings. Nor do they realize that the overall evidence of harm from psychiatric drugs is infinitely greater than the evidence for good effects, as scientist Peter Gøtzsche has confirmed in Deadly Psychiatry and Organized Denial."
"Calling for more spending on mental health and on psychiatry will make matters worse, probably causing many more shootings than it prevents."
"Not only do psychiatric drugs add to the risk of violence, but psychiatric treatment lulls the various authorities and the family into believing that the patient is now 'under control' and 'less of a risk.' Even the patient may think the drugs are helping, and continue to take them right up to the moment of violence."
"Even when some of their patients signal with all their might that they are dangerous and need to be stopped, mental health providers are likely to give drugs, adding fuel to the heat of violent impulses, while assuming that their violence-inducing drugs will reduce the risk of serious aggression."
NOTE: DR. BREGGIN ISSUES THIS WARNING: "Most psychiatric drugs can cause withdrawal reactions, including life-threatening emotional and physical reactions. So it is not only dangerous to start psychiatric drugs, it can also be dangerous to stop them. Withdrawal from psychiatric drugs should be done carefully under experienced clinical supervision. Methods for safely withdrawing from psychiatric drugs are discussed in Dr. Breggin's book: Psychiatric Drug Withdrawal: A Guide for Prescribers, Therapists, Patients and Their Families."
---
My comments: The tragedy of many mass shootings—many more than are highlighted by the press—is mirrored by the tragedy of psychiatric drug treatment.
Overwhelmingly, psychiatrists bury their heads in the sand, as they continue to dose patients with compounds that cause horrendous effects, including violence.
The psychiatric solution to mass shootings—more diagnosis and more drugs—becomes the cause for increased shootings.
Many mainstream reporters are aware of this, but they are constrained from telling the whole truth. Their media outlets are relying on pharmaceutical advertising for their very existence.
Legal authorities make it very difficult, if not impossible, to obtain information about which psychiatric drugs shooters were taking before they went on their rampages. Case in point, Sandy Hook, 2012—the (purported) killer, Adam Lanza, had been under psychiatric treatment. But an assistant attorney general for the state of Connecticut stated that the list of Lanza's meds would not be disclosed, because that "can cause a lot of people to stop taking their medications." Better for patients to keep taking those drugs—and then some of them will violently go off on innocent persons.
In conversations with attorneys over the years, I've been told that judges, police officers, and prosecutors avoid the "psychiatric drug issue." They don't want to touch it. After all, friendly psychiatrists are part of the legal system. They often testify at trials. Further, "medical experts" will lash out and go on the attack against law enforcement if an attempt is made to link a violent crime to the effects of psychiatric drugs. (Dr. Breggin has managed to break through this code of silence. He is one of the only psychiatrists who has been able to testify in court about the true effects of psychiatric drugs.)
At the federal level, lobbyists for drug companies are crawling all over Washington DC. They exert an astonishing level of influence on law makers and bureaucrats. The issue of psychiatric drug-induced murder is obviously not on the list of permitted issues for open and extensive discussion.
Then there is the FDA. This is the agency tasked with approving every medical drug as safe and effective before it can be released for public use. The FDA will never admit its decisions have been fueling mass shootings across America. The Agency views the pharmaceutical industry as its partner. Placing warnings on informational drug inserts (as described above by Dr. Breggin) easily escapes the attention of psychiatric patients. Doctors who prescribe the drugs may or may not read those warnings. Even if they do read them, the drugs are THE solution to "mental disorders." Very few doctors will seek other means of treatment.
The public is in the middle of a psychiatric plague. Learning the truth is the first step forward.
After that, we MUST preserve the right to refuse medication.
Freedom and life itself hang in the balance.
About the Author
Jon Rappoport is the author of three explosive collections, THE MATRIX REVEALED, EXIT FROM THE MATRIX, and POWER OUTSIDE THE MATRIX, Jon was a candidate for a US Congressional seat in the 29thDistrict of California. He maintains a consulting practice for private clients, the purpose of which is the expansion of personal creative power. Nominated for a Pulitzer Prize, he has worked as an investigative reporter for 30 years, writing articles on politics, medicine, and health for CBS Healthwatch, LA Weekly, Spin Magazine, Stern, and other newspapers and magazines in the US and Europe. Jon has delivered lectures and seminars on global politics, health, logic, and creative power to audiences around the world. You can sign up for his free emails at NoMoreFakeNews.com or OutsideTheRealityMachine.
(To read about Jon's mega-collection, Exit From The Matrix, click here.)
This article (World Famous Psychiatrist Says More Psychiatric Drug Treatment Means More Mass Shootings Will Happen) was originally created and published by Jon Rappaport's Blog and is re-posted here with permission.
Why do people see the same dreams before they die?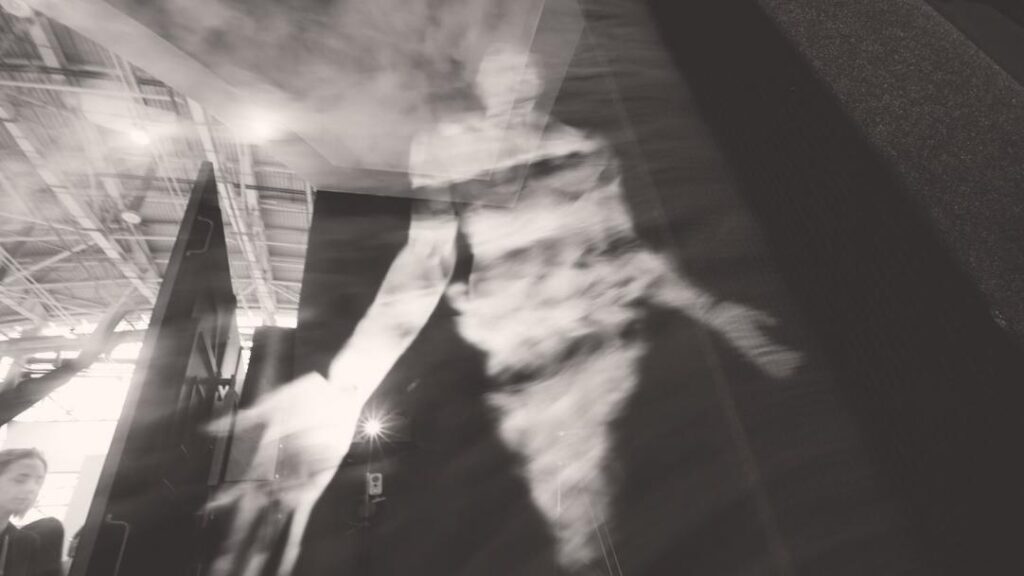 Specialists of the American Center for Hospice and Palliative Care in Buffalo have been observing patients for 10 years and made a rather intriguing discovery: it turns out that shortly before death, people begin to have the same dreams.
People who have undergone so-called clinical death, that is, a reversible stage of death, which is a kind of transition period between life and biological death, often talk about strange visions. As a rule, their whole life flashes before their eyes, after which they find themselves in a dark tunnel, which ends with a bright light, and some even meet long-dead relatives.
However, a 10-year study by doctors at the Buffalo Hospice and Palliative Care Center led by Christopher Kerr shows that three weeks before death, people begin to have strange visions – the same dreams. Observing more than 13 thousand dying patients during this time, experts have found that 88% of people have incredibly vivid dreams on the eve of their death.
According to patients, in 72% of cases in a dream they communicated with deceased relatives and friends, while experiencing warm feelings. 59% of patients in their last dreams were packing their suitcases or buying tickets – in general, they were going on their last journey. Some were already on the train or on the plane, and sometimes they also found long-dead relatives next to them, with whom they joyfully communicated.
29% of patients also saw their relatives and friends in a dream, but exclusively alive. Finally, 28% observed in their dying dreams various memories from their passing life – certain events that left a pleasant impression. The exception was dying children: most often they dreamed about the deceased pets they recognized. Adults also dreamed, but their little patients could not remember.
Mysterious dreams begin about 10-11 weeks before death, and in 3 weeks their frequency increased rapidly, and the dreams became brighter. Unfortunately, Christopher Kerr and his team cannot explain this phenomenon. Perhaps, on the eve of death, some changes begin to occur in the brain that lead to the appearance of such dreams. One thing is clear: it calms people down and reduces the fear of imminent death.
Wigner's paradox: what you need to know about the duality of reality?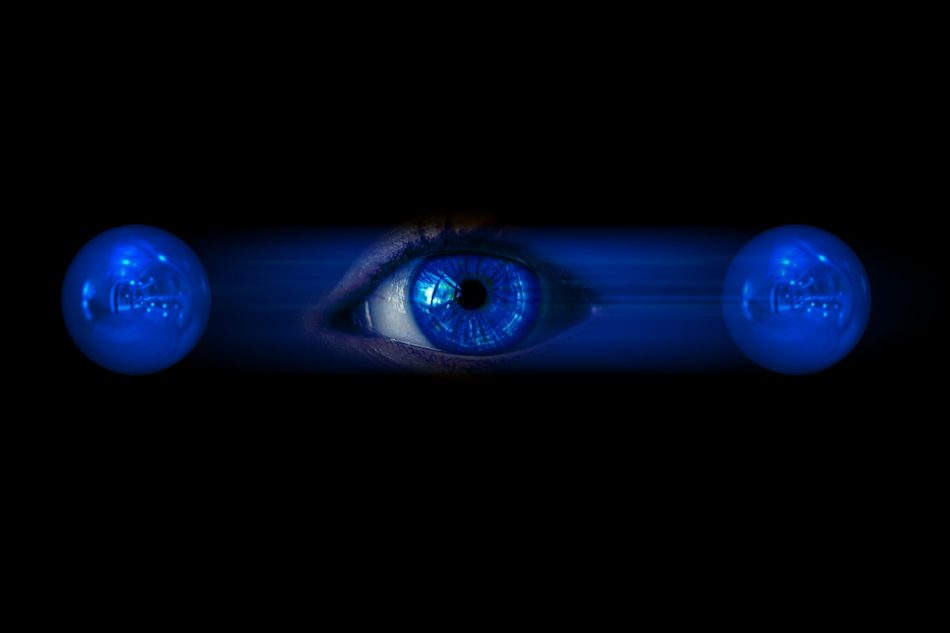 Quantum mechanics is weird and contrary to common sense. A 2019 study showed that the outcomes of various processes in the quantum world depend on the observer. Back in the 1960s. Eugene Wigner, an American physicist of Hungarian origin, complicated the famous thought experiment of Schrödinger's cat, in which the cat is trapped in a box with poison that is released when a radioactive atom decays.
Radioactivity is a quantum process, so the story goes that the atom in the box both disintegrated and did not disintegrate at the same time, leaving the unfortunate animal suspended between life and death – the so-called quantum superposition. But how does it feel to be alive and dead at the same time?
Wigner's paradox is a complicated experiment of Schrödinger's cat. Wigner introduced the category of "friends" whereby the cat in the box remains alive.
Quantum paradox
Imagine a person trapped in a laboratory and measuring a quantum system. Wigner argued that it is absurd to say that he exists in superposition (since he simultaneously sees and does not see the decay of an atom) while the laboratory door is closed. Thought experiment shows that things can get very strange if an observer is watching observers.
Quantum physicist at Griffith University in Brisbane (Australia) Nora Tishler and her colleagues conducted a version of Wigner's experiment, combining a classical thought experiment with another quantum theory – quantum entanglement – a phenomenon that binds particles over huge distances. The researchers also came up with a new theorem that places the strongest constraints on the fundamental nature of reality. The work was published in the journal Nature Physics.
Scientific American quotes theoretical physicist Ephraim Steinberg of the University of Toronto, who was not involved in the study, that the new work is "an important step forward in experimental metaphysics."
Quantum probability
Until the 1920s, physicists predicted experimental results with confidence. But quantum theory seems to be inherently probabilistic: as long as the properties of a system are not measured, they can span a myriad of values. This superposition only collapses into one state when observing the system, and physicists cannot accurately predict what this state will be. Wigner held the then popular view that consciousness somehow causes the collapse of the superposition. Thus, his hypothetical friend will determine the outcome when he or she takes measurements – and Wigner will never see him or her in superposition.
Since then, this view has gone out of style. "People who study the basics of quantum mechanics are quick to dismiss Wigner's view as ghostly and vague because it makes observers special," says David Chalmers, a philosopher and cognitive scientist at New York University. Most physicists today agree that inanimate objects can bring quantum systems out of superposition through a process known as decoherence.
Of course, researchers trying to manipulate complex quantum superpositions in the laboratory may find their hard work being destroyed by fast air particles colliding with their systems. Therefore, they test at ultra-short temperatures and try to isolate the apparatus from vibrations.
Note that several competing interpretations have emerged over the past decades, the most exotic of which is the "many worlds" view that whenever you make a quantum measurement, reality collapses, creating parallel universes. Thus, Wigner's friend would split into two copies and could actually measure being in superposition outside the laboratory.
An alternative "Bohm" theory (named after physicist David Bohm) states that, at a fundamental level, quantum systems do have certain properties; we simply do not know enough about these systems to accurately predict their behavior. Another intriguing interpretation is called retrocausality. According to her, events in the future affect the past.
The problem is that each interpretation is equally good or bad at predicting the results of quantum tests, so the choice between them is a matter of taste. Nobody knows what this solution is. We don't even know if the list of possible solutions we have is exhaustive.
Other models, called collapse theories, do provide testable predictions. These models rely on a mechanism that causes a quantum system to collapse when it gets too large, while also explaining why cats, humans, and other macroscopic objects cannot be in superposition. Experiments are underway to find signatures of such collapses, but so far researchers have not found anything. Quantum physicists are also putting ever larger objects in a superposition: in 2019, a team in Vienna reported that it was doing this with a molecule of 2,000 atoms.
Most quantum interpretations state that there is no reason why these oversized superposition efforts should not go on forever, suggesting that researchers can design correct experiments in pristine laboratory environments to avoid decoherence.
Collapse theories, however, claim that the limit will be reached one day, no matter how carefully the experiments are prepared.
Observer observer
Tischler and her colleagues were inspired by a new wave of theoretical and experimental work that explored the role of the observer in quantum theory, introducing confusion into the classic Wigner experiment. Suppose you take two particles of light or photons that are polarized in such a way that they can vibrate horizontally or vertically. Photons can also be placed in a superposition vibrating both horizontally and vertically at the same time, just like Schrödinger's paradoxical Cat can be both alive and dead – but exactly before it is watched.
In general, the researchers once again confirm that quantum physics is akin to magic.
Scientists have created a device that can make dreams lucid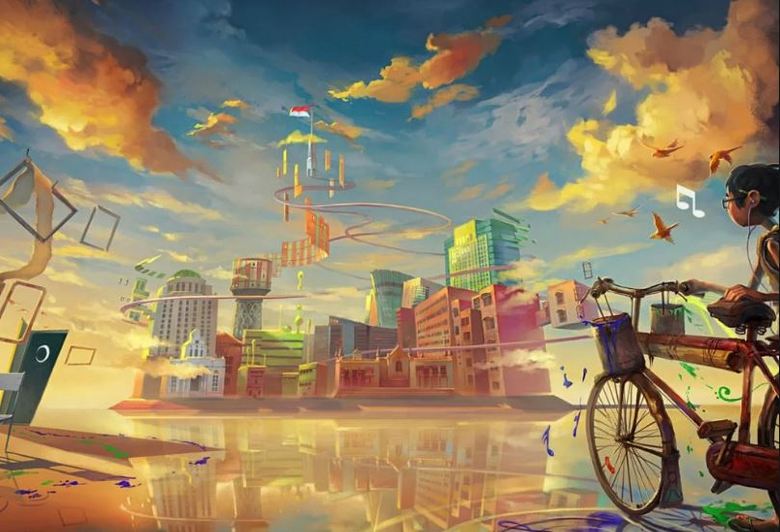 According to statistics, more than eighty percent of people at least once realized themselves in a dream, that is, they understood that they were sleeping. There are various practices of lucid dreaming in the world that allow a person to achieve the ability to control the subconscious, which works in a dream, and through it – radically change his life. All this is difficult and, moreover, unsafe.
But there are people who are naturally endowed with the gift of lucid dreams, and some of them can even travel through dreams through parallel worlds in which their counterparts live – there is such evidence, we don't know how true they are …
Photos from open sources
As for the official science, it considers dreams only as a rest of a person (any animal), as a result of which the strength lost during the day is restored. However, the world of dreams is too fantastic for such a narrow materialistic understanding.
In addition, dreams, as people have noticed since ancient times, are associated not only with our past (memories), but also with the future (prophetic dreams). The sages have always argued that managing dreams is the key to managing your health, destiny and your life in general.
Photos from open sources
Senoi – a tribe that knows how to control dreams
Even more interesting is that there is a tribe in the world – the Senoi, living in Malaysia, in its most impassable mountain jungle, which does not separate a person's real life from his dreams. Senoi believe that a person has two souls: one lives in this world, and the other in the world of dreams. Both the one and the other world, according to the Senoi, is real, and that these realities are interconnected.
Kylton Stewart, one of the researchers of this tribe, who lived among the Senoi for a certain time, proves that health, peacefulness and harmony in the social structure of this people is achieved precisely by the fact that they do not share dream and reality – this is one whole for them.
Learning this understanding of the world order from birth, hay and hay see lucid dreams, do not forget anything about them, they know how to change everything for the better in dreams (from infancy, a special system of working with dreams is developed and maintained in a child).
Photos from open sources
For example, Stewart writes, in contrast to ordinary people, over the years, hay improves their dreams more and more, excluding any negativity, not to mention the nightmares so inherent in Europeans, thanks to which they achieve complete harmony in real life. All their songs, dances, ceremonies and even their clothes are all taken from dreams and brought to life.
Independent dream researchers have long struggled with this mystery. And the point is not even to understand what a dream is, but in the applied meaning of this secret of nature. It is important to find an opportunity to control dreams, that is, to come up with a mechanism that would easily (without tedious and often fruitless practices) allow a person to see lucid dreams and change something in them.
Dream manipulation device
And now scientists at MIT (Massachusetts Institute of Technology, Cambridge, USA) seem to have come close to creating a device that allows a person to manipulate their dreams. A team led by neuroscientist Adam Horowitz Haar has developed Dormio, an electronic device that allows you to control the first stage of sleep, when a person's consciousness is in the so-called hypnagogic state (the borderline state between reality and deep sleep).
Dormio is a dream manipulation device that helps to form individual dream pictures rather than being aware of them and influencing the natural processes of the subconscious. It cannot yet be considered as a tool for lucid dreams, but this method can be successfully used, say, for training, solving some problems, and so on.
Moreover, as the researchers at MIT assure, complete control over dreams is only a matter of time. And such control will allow solving many problems, primarily those associated with various mental illnesses of a person.
Photos from open sources
However, not all dream researchers were enthusiastic about the achievement of their American colleagues. In their opinion, an invasion of the holy of holies without a full understanding of what dreams are, can have the most sad consequences for a person, it is possible that for society as a whole.
It is no coincidence that in the practice of lucid dreaming, so much attention is paid to safety methods, and the same hay uses a unique system developed by many generations.
By the way, lucid dreaming gurus argue that dreams cannot be approached from the standpoint of modern science, which constantly wants not to understand God, but to grab him by the beard. It doesn't hurt to remember how it all ends (atomic bombs, epidemics bursting out of laboratories, widespread natural disasters, and so on).