Wooden skyscrapers could be the future of flat-pack cities around the world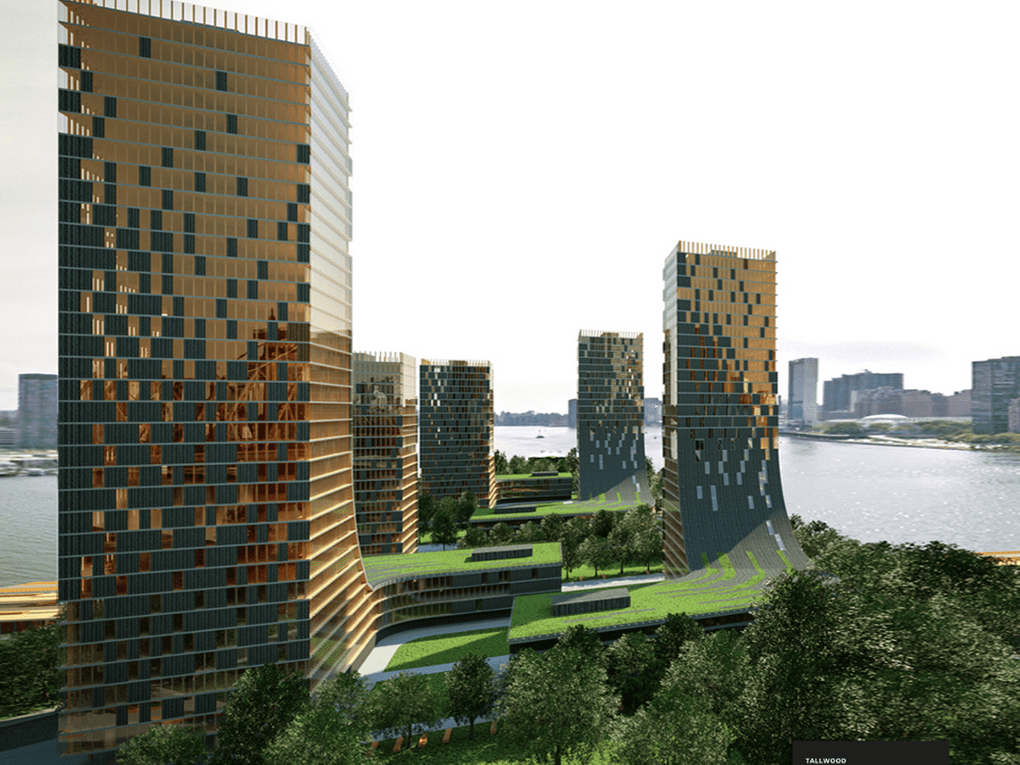 When American engineer William Le Baron Jenney designed the world's first skyscraper in Chicago in 1884, no one believed in his unconventional technologies. His lightweight steel frame relieved a structure of its heavy masonry shackles, enabling it to soar to new heights. Perplexed by this trade-in of solid brick for a spindly steel skeleton, Chicago inspectors paused the construction of the Home Insurance Building until they were certain it was structurally sound.
Of course, Jenney's revolutionary edifice provided a blueprint for city skylines across the world. By 2011, China was reckoned to be topping off a new skyscraper (500ft or taller) every five days, reaching a total of 800 by 2016. Toronto, now North America's fourth largest city, currently has 130 high-rise construction projects under way.
As a result, buildings are slowly choking the atmosphere. In Britain, where the construction industry accounts for almost 7% of the economy (including 10% of total employment), 47% of greenhouse gas emissions are generated from buildings, while 10% of CO2 emissions come from construction materials. Furthermore, 20% of the materials used on the average building site end up in a skip.
So just as Jenney's steel-frame solved the issue of the dense, stunted buildings in the 19th century, architects and engineers are now seeking new ways of building taller and faster without having such a drastic impact on the environment. And that has seen them revisit the most basic building material of them all: wood.
Although wood in its raw form could not compete with Jenney's steel-frame wonder, a type of super-plywood has been developed to step up to the challenge. By gluing layers of low-grade softwood together to create timber panels, today's "engineered timber" is more akin to Ikea flat-packed furniture than traditional sawn lumber, and offers the prospect of a new era of eco-friendly "plyscrapers".
For Vancouver-based architect Michael Green, the sky is the limit for wooden buildings. While nearing completion of the University of Northern British Columbia's Wood Innovation and Design Centre in Prince George, Green's practice, MGA, has also drawn up plans for a 30-storey, sun-grown tower for downtown Vancouver.
If built, Green's vision would be easily the world's tallest wooden building, soaring past the current contenders – London's Stadthaus at nine storeys, and the 10-storey Forte Building in Melbourne. But that's not the main motivation, according to MGA associate Carla Smith. "To be honest, it's not like we really care about being the tallest," she says. "We really do see a wooden future for cities, and our aim is to get others to jump on board too."
The Nelson Marlborough Institute of Technology arts and media building under construction in Nelson, New Zealand
Green is giving away his hefty, 200-page instruction manual, The Case for Tall Wood Buildings, free of charge. He hopes it will inspire architects and engineers to branch out beyond their concrete and steel confinements, and embrace a material that sequesters carbon dioxide from the atmosphere, holding it captive during its growth and lifetime in a structure – one tonne of CO2 per cubic metre of wood. To put that in context, while a 20-storey wooden building sequesters about 3,100 tonnes of carbon, the equivalent-sized concrete building pumps out 1,200 tonnes. That net difference of 4,300 tonnes is the equivalent of removing 900 cars from the city for a year.
But while timber advocates such as Green hope to to sow the seeds of change in the minds of policymakers worldwide, building regulations still put a low-rise lid on the height of timber buildings. This is based on wood's historic reputation as kindling for a great city fire: in London, Chicago and San Francisco (to name just a few), roaring fires have ravaged city streets, wiping out great swathes of grand architecture and razing urban history to the ground. But while the classic timber-framed city of 1870s Chicago was gone in an instant, today's engineered timber develops a protective charring layer that maintains structural integrity and burns very predictably – unlike steel, which warps under the intense heat.
The rigidity of mass timber panels has tended to restrict architects to a "house of cards" design, whereby panels are slotted together and stacked on top of one another in repetitive patterns. But new innovations are coming thick and fast: the USDA recently announced a $2m investment for wood innovation, and in the previously scorched city of Chicago, mega-firm Skidmore, Owings and Merrill published a study that re-imagines the 42-storey Dewitt Chestnut apartment block as a timber tower. In Europe, a 14-storey wooden building is currently under construction in Bergen, Norway, with another eight-storey structure on its way up in Dornbirn, Austria – the prototype for a 20-storey plyscraper designed by the global engineering firm Arup.
The finished NMIT arts and media building
One other important breakthrough came in British Columbia, a Canadian province half-covered in forest. Since 1996, more than 16m hectares have been destroyed by North America's native mountain pine beetle, which releases a blue-staining fungus into the wood, halting the flow of nutrients and water and the killing the tree.
The province faced the prospect of billions of these dead lodgepole pines triggering a huge release of carbon dioxide – until a means of using this undesirable blue-stained lumber for building was realised. British Columbia promotes its use through the Wood First Act, passed in 2009, which requires all new, publicly financed construction projects to first consider wood as the primary building material.
The most prominent example is Vancouver's 2010 Winter Olympic ice rink, the Richmond Oval, which features massive glued-laminated timber arches of beetle-ravaged wood. Building regulations are now loosening up in Canada, reflecting the recent successes of the country's wood use. Last month, Ontario raised the cap on timber structures from four storeys to six, just as British Columbia did in 2009.
But perhaps the most promising realisation of wood's worth is in New Zealand, where the violent earthquakes of 2010 and 2011 left almost one third of the Christchurch's buildings – including 220 heritage sites – up for demolition. Almost four years on, the city's grand rebuild has begun, and wood has taken a step into the spotlight due to its durability in high-seismic activity zones. The "new" Christchurch, as outlined in the Central Recovery Plan, is proposed to be a low-rise, "greener, more attractive" city costing around NZ$40bn (£19bn), almost 20% of the country's annual GDP.
A detail of the Merritt building in Christchurch's central business district Photograph: PR
Andrew Buchanan, professor of timber design at the University of Canterbury, sees a growing interest in the use of wood in Christchurch's rebuild. "When it first happened, people were scared of concrete and masonry buildings," he says. "Wood was seen as a very desirable and very safe alternative."
Earlier this year, Christchurch welcomed its first post-earthquake, multistorey timber structure – the Merritt building in the city's central business district. The structure uses a "post-tension" technology – the brainchild of Buchanan and his colleagues – where timber is lashed together with steel tendons that act like rubber bands, allowing the building to snap back into place following any seismic movement. And recently, the Southern Hemisphere's first engineered timber factory opened up in Nelson, producing timber panels for flat-pack cities across the globe.
In China, Arup is currently working to educate engineers on the use of wood. With even a superfirm like SOM – the architects behind One World Trade Center and the Burj Khalifa – considering using of wood for high-rise construction, the industry finally appears ready to grasp its full potential.
Several of SOM's buildings are in Chinese cities (the 71-storey Pearl River Building in Guangzhou, and the 88-storey Jin Mao in Shanghai, for example), so perhaps their Timber Tower could take root there too? "Judging from the speed that the Chinese usually adopt new technologies," says Arup director Tristram Carfrae, "this really won't take very long!"
Source: www.theguardian.com
Couple Gets Kidnapped And Tortured By Cannibals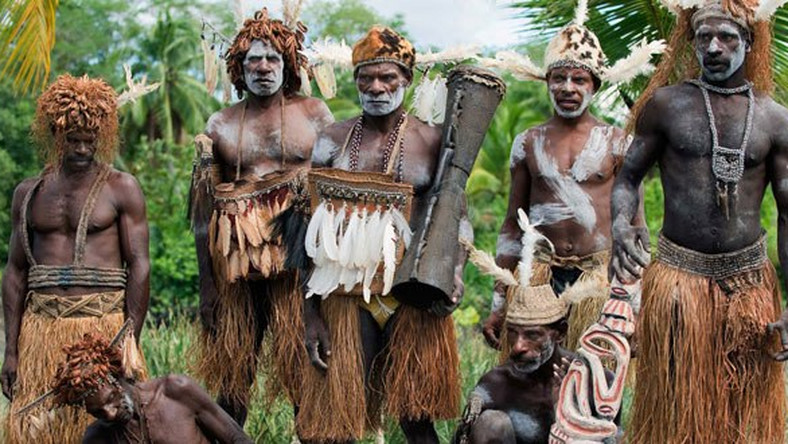 While a British and American couple were traversing through Papua, New Guinea they were beaten and captured by wild cannibals. The pair were lucky to escape with their lives, according to 'The Telegraph'. Both of them were later taken to a hospital located in Port Moresby.
It is no secret that for quite some time, some areas of New Guinea have been plagued with this ancient practice. One known tribe in particular, are still eating people. The Korowai tribe, is one of the last known tribes in the world to have been cannibals. There may be a few others still out there as well. A creepy thought no doubt.
Human cannibalism is a very old practice. It is a repulsive thought that anyone could eat another human being. But it has happened, people have actually eaten the internal organs of others before among their flesh.
The actual expression of cannibalism has become part of zoology. The reason for this is become of the practice. When one individual of a species actually consumes all or part of the same species as food, they are a cannibal.
This practice has never been accepted mainstream throughout history. It was forbidden and likely those doing this were tracked down and killed themselves. It makes one wonder, how many different incidents were quietly swept under the rug and forgotten about in the past.
Both Matthew Iovane and his girlfriend Michelle Clemens were quite lucky, they could have been killed by these wandering mad men. They were both forced to strip naked and were cut up and beaten by these savages. The then 31-year-old, starred on Channel 4's Shipwrecked. According to 'The Sun' the couple were savagely beaten up with machetes when they attempted to flee the jungle.
Their day started out as a getaway adventure, yet turned out not what they expected it to be. Iovane and his American girlfriend were enjoying an adventure type holiday together before all of this happened.
Iovane went on to say, "They both had machetes with huge blades and one had a long wooden spear with a crude arrowhead and they were grunting. I thought we were being robbed so we put down our bags and tried to calm them, saying they could take everything when they started pushing and threatening us."
"They took our belongings, I was naked in the most remote jungle on Earth with no shoes and Michelle was bleeding buckets beside me in her underwear. But nothing mattered except getting away, so we ran."
When questioned further about the incident, the pair explained that they were both stripped naked, bound with vines and blindfolded before being subjected to a horrifying 'torture game'.
After fleeing, the naked couple left all their belongings behind including an iPhone. Apparently, the tribesmen recognised it and even tried using the device.
The couple were later spotted by a man, who helped them get to safety where they were later treated for their injuries.
Scientists Discover an Edible Mushroom that Eats Plastic, Could Potentially 'Clean' Landfills
Whether we like it or not, our society has become completely reliant on plastic. From food preservation to water transportation, computer technology to healthcare and medicine, plastic can be found in nearly every facet of the human experience.
But as we well know, plastic is a double-edged sword, with massive amounts of plastic waste not only piling up in landfills, but floating in the most remote depths of our oceans and water supplies. And despite our knowledge of plastic's harmful effects on the environment, we've become so reliant on plastic that there seems to be no end in sight. In fact, plastic production is growing on a yearly basis – and posing a potentially mortal threat to us all.
However, a newly-discovered type of mushroom could not only play a crucial role in slashing plastic pollution, but could have myriad other uses in addressing the environmental crises the planet faces.
Discovered in 2012 by Yale University students, Pestalotiopsis microspora is a rare species of mushroom from the Amazon rainforest that's capable of subsisting on a diet of pure plastic, or more accurately, the main ingredient in plastic – polyurethane – before converting the human-made ingredient into purely organic matter.
And not only can Pestalotiopsis microspora live off of our plastic waste, it can also live without oxygen-meaning that the rare breed of mushroom would make an ideal agent for landfill clean-up, literally from the bottom-up.
While the idea sounds fantastic, some scientists have expressed hope that the plastic-consuming fungi can form the basis of the community waste treatment centers of the future – replacing our current practice of dumping our trash into centralized, massive landfills with small, mushroom-centered community composting centers or even home recycling kits, according to Epoch Times.
And as it turns out, Pestalotiopsis microspora isn't alone in the world of plastic-eating mushrooms – and some of its plastic-consuming kin are even perfectly safe for us humans to consume.
In a study led by Katharina Unger for Utrecht University in the Netherlands, oyster mushrooms and other types of mushrooms were placed in agar cups with plastic waste and held in a climate-controlled dome-shaped environment. After about a month, the roots of the mushroom consumed and transformed the plastic into an edible biomass – or food – that was completely free of any toxicity from the polyurethane.
Not only was the finished product completely free of plastic, but they also had an appealing taste, according to Unger, who described them as "sweet with the smell of anise or licorice."
Yes, that's right: for the very first time in history, plastic trash could be a part of our food chain – in a deliberate and surprisingly healthy way. Indeed, such a discovery – if refined – could be a part of a novel solution to food scarcity in a world brimming-over with plastic waste yet scarce on food for hundreds of millions of people.
"Our research partner [Utrecht University] expects that the digestion will go much quicker once processes are fully researched and optimized," Unger told Dezeen magazine, adding that her team "imagined it as being used with a community or small farm setting."
The benefits of plastic-eating mushrooms seem limitless. At the State of the World's Fungi 2018 event in Kew Gardens, London, fungi that process polyurethane were also found to be suitable as "mushroom bricks," or a durable and sustainable building material that could be suitable for building homes.
The management and elimination of plastic waste is among the greatest challenges we face in saving our environment. But if the natural rate of decomposition can be reduced from 400 years to a mere few months, then these fungi could soon be taking over the world.
Elias Marat
The Mind Unleashed
Previously Unknown Human Relative Found On Philippine Island
Thirteen fossil bones and teeth excavated in a cave in the Philippines represent an enigmatic previously unknown human species, probably small in stature and possessing an unexpected mix of archaic and modern traits.
The discovery of remains of at least three individuals from this species, named Homo luzonensis, in Callao Cave on the northern part of the island of Luzon marked the second time in the 21st century that a bygone member of the human family has been found on southeast Asian islands.
The researchers were unable to extract DNA but did determine that one of the individuals lived 67,000 years ago and the other 50,000 years ago.