By Dr. Paul
Myths and folklore from all over the world inform us of people with supernatural abilities who walked among us. Whether their abilities are attributed to God, the Devil, nature, or some other source, the ancient world is full of records of people who could reportedly perform magic at will. History has not been kind to the word "wizard"; when we hear it, we are inclined to think of fairy tales and fiction–and yet, when a religion recognizes people with the same powers, many of us are willing to call them saints and prophets of God. We are willing to believe in saints but dismiss wizards out of hand. Why should this be so?
We will explore several historical cases of people who seemed to have had magical powers and are listed in the "wizard" category. This is a brief history as all the facts on any of them could constitute many books. There are many more in history that have also risen to the rank of wizard (or a similar designation), but we have picked out a few examples to raise the question of whether these figures truly existed and if they truly had powers.
Cassandra (Greek Mythology)

A depiction of Cassandra, mythological prophetess from Troy, daughter of King Priam and Queen Hecuba, painted by Evelyn De Morgan, ca. 1898. (Wikimedia Commons)
In ancient Greek mythology, Cassandra was a princess of Troy with the ability to foretell the future. When she refused the advances of Apollo, he cursed her so that no one would ever believe her warnings. When she foretold of the army hidden in the Trojan Horse, no one believed her, and Troy fell. Her life continued tragically, for she was sexually assaulted, forced to be the unwilling mistress of King Agamemnon, and finally assassinated by Agamemnon's evil wife Clytemnestra. Cassandra spent her life trying to avert the catastrophes she foresaw, but no one ever believed her prophesies.
The Witch of Endor (1079 BC–1007 BC)

A depiction of the story of Saul and the Witch of Endor, painted by Benjamin West, 1777. (Wikimedia Commons)
In the Old Testament, King Saul had a reputation for banishing witches from his kingdom, but he was not above using their powers for his own purposes. When he wished to obtain the guidance of his deceased mentor, the prophet Samuel, Saul tricked the Witch of Endor into performing a séance. The Witch of Endor was a medium, meaning that she could communicate with the dead, and she raised Samuel's ghost, which predicted many unpleasant events in Saul's future. Though the Witch of Endor was deceived into using her powers, could raise a prophet from the dead, and helped King Saul, there is no evidence she ever used her abilities for evil.
Simon Magus the Sorcerer (Contemporary of Christ)
Relief on the Miègeville's gate of the basilica Saint-Sernin in Toulouse, France, as seen on Dec. 15, 2012. The relief shows Simon Magus surrounded by demons. (Pierre Selim/Wikimedia Commons)
According to the New Testament, during the time of Jesus, Simon was demonstrating great feats of magic and acquiring a large following: "To whom they all gave heed, from the least to the greatest, saying, 'This man is the great power of God'" (Acts 8:10, King James). Simon was impressed by the act of baptism as a way to bring more people to the Holy Ghost, and he offered to pay the disciple Peter for the knowledge and power to perform it. Peter refused, saying that the gift of God could not be purchased with money. Two testimonies not included in the Bible state that Simon's death occurred when he was levitating and Peter and Paul prayed to break the spell, causing Simon to fall and sustain fatal injuries. None of the other negative stories or myths about Simon date back with any authenticity to his own time period. Although he seems to have had disagreements with the disciples of Christ, there is no evidence that he used his powers for evil. Nevertheless, he is called a "sorcerer."
Merlin (6th Century)
Left: An illustration from the Nuremberg Chronicle, 1493. (Michel Wolgemut, Wilhelm Pleydenwurff/Wikimedia Commons) Right: Merlin, depicted in the Suite Vulgate manuscript, 1286. (Wikimedia Commons)
Merlin was perhaps the most famous of all wizards, but he is also the one whose existence is under the most debate–along with that of King Arthur of Camelot, whom he served. There is, however, compelling evidence in favor of Merlin's historical reality. There was a poem written on parchment around the time he allegedly lived about a wizard named Ambrosius who went by the name "The Eagle," which translates to "Merlin." We know Ambrosius existed because the location of his former home is still known, near Llangollen in North Wales. A corroborating Welsh document from 600 A.D. describes a clairvoyant named Myrddin, which is the Welsh form of Merlin. There is as much evidence for Merlin's existence as there is for some people in "factual" history books, but because he was a wizard, he is considered a legend.
Väinämöinen (9th century)
Robert Wilhelm Ekman's depiction of Väinämöisen, 1866. (Wikimedia Commons)
In modern times, this Finnish hero has been credited with many adventures under different names. However, the first verifiable written stories of him were recorded in the 16th century, and it is widely believed that he actually lived in the 9th century. The Finnish oral accounts say that he traveled the country on noble adventures, using his power of song to perform almost limitless magic. Väinämöinen has inspired the wizard archetype of modern fantasy fiction, and whenever a writer needs an old wizard to add magic and help to a story line, that character is often based on Väinämöinen. Even J.R.R. Tolkien's famous wizard Gandalf was directly derived from Väinämöinen. The stories of Väinämöinen portray him as the hero of his stories, but nowadays the wizards he inspires are depicted in minor roles assisting other heroes.
Johann Reuchlin (1455 –1522)
Possibly the only authentic portrait of Johannes Reuchlin, a detail from the title engraving of Thomas Murner's "History von den Fier Ketzren Prediger Ordens," printed in Strassburg, Germany, 1521. Left: Johannes Reuchlin, middle: Ulrich von Hutten, right: Martin Luther. (Wikimedia Commons)
Johann was a well-known German scholar, linguist, historian, lecturer, and author. During his study of the Hebrew language, he used the spelling of names and other clues to decode what he believed were ways to communicate with angels, to give the word of God to man. He later wrote two books on the subject. He has been credited with having the ability to summon angels, but there is no evidence he ever claimed to have that power. His intent was to help man better understand the will of God, but he is often dismissed an occultist.
Michel de Nostredame (Nostradamus) (1503 –1566)
A portrait of Nostradamus, ca. 1690. (Wikimedia Commons)
Nostradamus was the famous French seer whose quatrains are still popularly used to tell the future. Some argue that his 950 predictions are vague enough that, with the benefit of hindsight, it is possible to interpret them to describe almost any event, but some interesting feats of prophesy he performed during his life were well-documented. Nostradamus once kneeled before a humble monk named Peretti, saying that monk would be pope, and 32 years later, the monk became Pope Sixtus V. Nostradamus not only wrote a cryptic prophesy about King Henry II of France dying from a splinter in his eye, but also explained to the king that the prophesy referred to a peculiar jousting accident that later occurred exactly as he predicted. Because of the graphic nature of many of Nostradamus's predictions, he is often depicted in images and movies as a dark and evil person, but he only saw the future, warned of it, and never caused any harm.
Republished with permission from the Paranormal Association. Read the original. Dr. Paul is a staff writer for the Para normal Association. He is the author of five books on the paranormal. You can read more at Dr. Paul's Website.
This secret organization hides the "anomalous phenomena"
The SCP Foundation is a secret organization commissioned by world governments to contain and study anomalous entities, objects and phenomena that defy natural laws.
SCP refers to the acronym for Special Containment Procedures (Special Containment Procedures). If some of these SCP objects are left uncontrolled, they can pose a threat to humans, or at least to normal perception of reality.
The existence of SCPs is kept secret to prevent massive panic and related chaos that prevents humanity from performing its common tasks.
When a phenomenon is discovered, the SCP Foundation deploys agents to collect and transport the phenomenon somewhere in the Foundation, or to contain it at the location of its discovery if transportation is not possible.
Once contained, the phenomena are studied by Foundation scientists. Foundation-acquired prisoners (referred to as 'Class D' personnel) are used to interact with certain phenomena due to the danger they pose.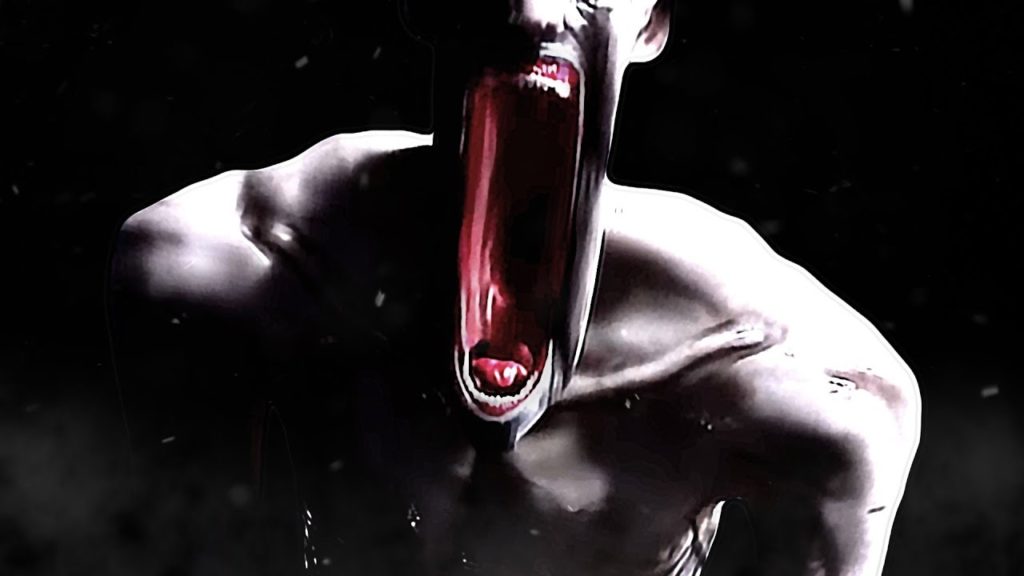 The Foundation maintains documentation of special containment processes for all phenomena in its custody. These documents describe the phenomenon and include instructions for keeping it properly contained.
Since 1992, the SCP Foundation has maintained containment procedures for over 2000 phenomena, and new procedures are often added.
This foundation was born on the Internet, where thousands of state secrets were released that supposedly should never have been disclosed.
As long as society lives in "peace," this organization may struggle to contain what we don't know and push these things away from the environment.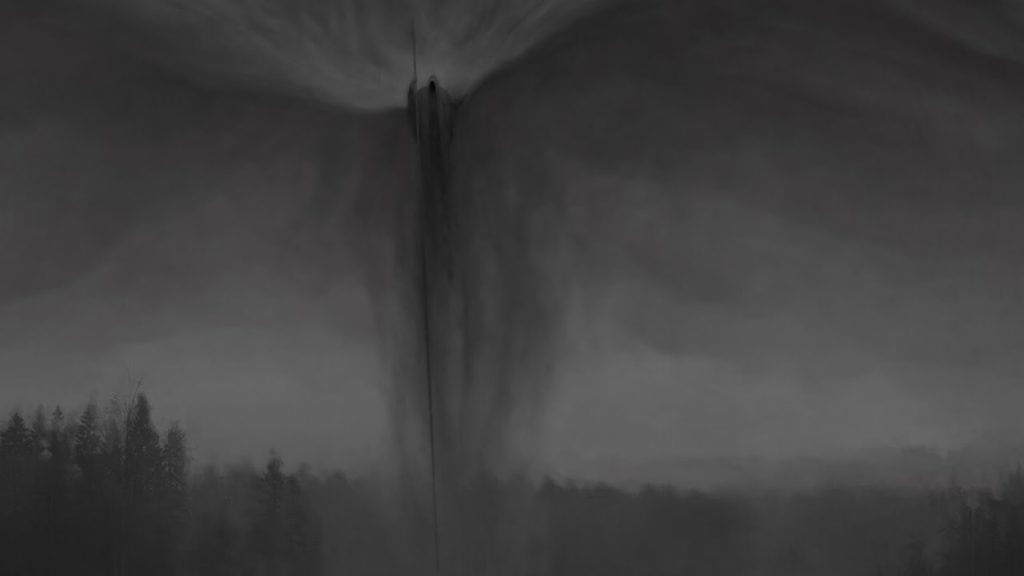 It is said to have, at least on the web, an archive full of non-fiction stories that certain people live outside and inside the premises of this organization. In addition, from the testimonials of scientists who conducted tests to find out the origin of entities and objects. And that has possibly been happening for a long time, and not as they say, since the beginning of the century.
Perhaps it is a very old secret society, where people and aliens alternate, which can broaden the knowledge that in our world, situations occur that cannot be controlled by human society.
What do you think? Do you think there are paranormal and mysterious phenomena that should not be seen by us humans?
Fright night on A&E channel on October 30th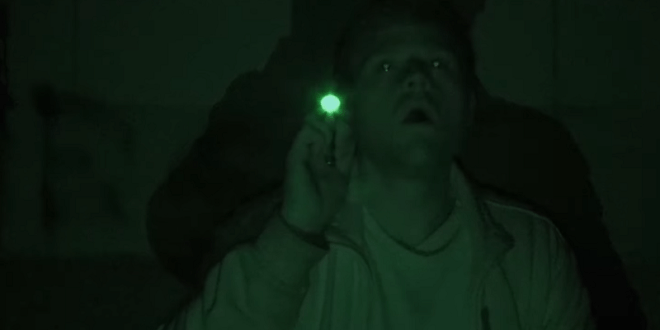 If you live in the United States and your getting into the Halloween mood early then check out A&E Channel on October 30th for a night of Ghost Hunting.
First off at 8pm ET/PT, A&E embarks on the longest continuously filmed paranormal investigation in television history with "World's Biggest Ghost Hunt: Pennhurst Asylum."
Watch Paranormal investigators Ali Horrick, Katie Burr, Zak Heino, Max Baumle and Austin George as they investigate one of the most haunted places in the U.S in this 2 hour special.
You can read more about the show here in a post I wrote earlier this month.
Then at 10pm ET/PT, the highly anticipated season one finale of "Ghost Hunters" finds the team, Grant Wilson, Daryl Marston, Kristen Luman, Brandon Alvis, Mustafa Gatollari, Brian Murray and Richel Stratton, capturing compelling evidence of a figure lurking inside an abandon 19th century hospital in Texas.
When Demons Get Into Our World
An exorcism is a religious practice of removing demons or other possessing spirits from a person or place. Ridding someone of a diabolic possession is not always an easy process, but many believe it is necessary for the safety of the victim and those around them.
Exorcisms have been practiced for thousands of years and across several major religions, including: Hinduism, Islam, Judaism, and, of course, Catholicism.
Exorcism in Catholicism
Though called by a variety of names, the ritual of exorcism can be found in nearly every form of religion. However, it is most often associated with the removal of demons in Christianity; specifically in the denomination of Catholicism. Catholics believe that the power of Jesus Christ provides priests with the power to expel evil demons.
Baptism, blessings, and the cleansing Prayers of Deliverance can be considered forms of exorcism in the Catholic faith, but Major Exorcisms are what we typically associate with the word.
This form, also known as the Rite of Exorcism, is considered when a powerful entity has taken control of an individual. This rite can only be performed by a priest, or with the permission of a Bishop.
Identifying the Possessed
Demonic or spiritual possession can display itself in many ways depending on who, or what, has actually taken hold of the host. Most signs are quite similar to what we associate with mental disorders like schizophrenia, but escalate much quicker and are accompanied by events or characteristics that can only be considered paranormal.
Some symptoms of possession are:
– Sudden hair or eye color changes.
– Tone of voice switches randomly from very high to very low.
– Speaks in tongues, or languages they've never learned.
– Ability to move the body in unnatural or humanly impossible positions.
– A sudden aversion to all religious objects, practices, or materials.
– Exhibits extreme rage along with superhuman strength.
– Recants past events they've never heard of as if they were there.
– Ability to read the thoughts of those around them.
– Levitates at will or during sleep.
Due to advancement in medicine and many tragedies that have occurred during exorcisms, an extensive investigation is now required before an exorcism will be performed. It's essentially a process of elimination to determine if the person is truly possessed by a spiritual being or not.
A priest will enlist the help of a psychiatrist, medical doctor, and Church-appointed paranormal expert to determine if the symptoms can be explained by mental illness, a medical condition, or fraud. If the investigation concludes that the individual is truly possessed, then an exorcist is appointed to the case.
Performing the Rite of Exorcism
The appointed exorcist dresses in this surplice along with a purple stole, and makes his way to the victim. He then begins the ritual by speaking a series of statements, prayers, and appeals.
These can be divided into two groups: Those in which the priest asks God to free the subject from the demon, and those in which the priest commands the demon to leave by the name of God.
The priest will perform various actions at specific times during his recitations, such as: laying his hands on the victim, splashing holy water on everyone in the area, clasping or hold up a holy relic, and making signs that signify the cross on himself as well as the victim.
All of these things are repeated until the demon has been expelled, or the priest has exhausted all options.
Most Famous Exorcisms
Though there have been many documented cases of exorcisms, there are a few that stand out.
The Exorcism of Ronald Doe
Upon the sudden death of his aunt, a teenage boy attempted to communicate with her through Ouija board. Soon after, many strange things started occurring around him. When no one could explain the events, two priests were called to help.
During multiple exorcisms performed on him in 1949, the priests witnessed his bed shake violently, various objects flying around the room, many words appearing in wounds on his body, and the boy speaking in a guttural tone.
Once the 30th rite was completed, everything suddenly stopped and the boy had no memory of the previous events. Though given the pseudonyms Ronald Doe and Ronnie Mannheim, the boy's true name was never released. The diary kept by one of the priests was adapted into the film and novel, The Exorcist.
The Exorcism of Anneliese Michel
A German Catholic woman named Anneliese Michel, initially thought to be suffering from depression, began hearing voices that told her she was damned. Over time she developed seizures and became intolerant to many things related to her religion, like walking past a crucifix or drinking holy water.
After psychiatric treatment and medication showed no improvement, her family turned to the church for help. From 1975-76 over 60 exorcisms were performed, some lasting as long as 4 hours.
She died in her home on July 1, 1976 from malnutrition. Her case has been considered a misdiagnosis of mental illness, negligence, and abuse. The films of Requiem and The Exorcism of Emily Rose are based on her story.
Ossett murder case of 1974
In the British town of Ossett, a man by the name of Michael Taylor expressed that he felt evil within himself. He began to verbally lash out in his Christian Fellowship Group, and his erratic behavior escalated even after an absolution was performed.
A priest and a group of Methodist clergymen were eventually called in to carry out an exorcism. The rite lasted for many hours from October 5th to 6th in 1976 and those involved claimed that at least forty demons spoke through him.
When they were all too exhausted to go on they allowed him to return home, though they feared that at least three demons were still present. A few hours later, he was found in the street covered in blood. He had murdered his wife; tearing her face off with his bare hands.
Exorcisms are protected under the first amendment in the US and still preformed throughout the world today. In fact, the many films related to them have caused a sharp increase in the number of exorcisms being requested.
However, only a handful of priests have been given the ability to perform them and less than 1% of all requests are granted. Whether you believe in possessions or not, the need for exorcisms has been around for a long time and will probably be around for many years to come.