Will the next UFO disclosure be "biological threats from outer space?"
That may sound like a misguided question. But let's look at Tom DeLonge's company, currently acting as a conduit for new UFO revelations.
DeLonge (twitter), a famous musician (Blink-182, Angels and Airwaves) has surrounded himself with high-level spooks from the CIA and the military, in his new venture, To The Stars Academy (twitter).
One of his lead collaborators is Luis Elizondo, who was the Pentagon chief of a secret program (2007-2012) to study and explore UFO activity. Elizondo is now the point man for media, explaining the breaking news about a 2004 US military sighting of a UFO, and subsequent failed attempts to analyze materials from UFOs. He's also hinting that alien UFOs are a potential threat to our safety, a threat we can't ignore.
Every major press outlet in the world, starting with the NY Times, is covering this story.
Who are the players on De Longe's team? Buckle up. The following quotes are from the Academy's site:
Jim Semivan-"Mr. Semivan retired from the Central Intelligence Agency's Directorate of Operations after 25 years as an operations officer, both overseas and domestically."
Hal Puthoff-"Dr. Puthoff's professional background spans more than five decades of research at General Electric, Sperry, the National Security Agency (NSA), Stanford University and SRI International. Dr. Puthoff regularly advises NASA, the Department of Defense and intelligence communities…"
Luis Elizondo-"Luis Elizondo is a career intelligence officer whose experience includes working with the U.S. Army, the Department of Defense, the National Counterintelligence Executive, and the Director of National Intelligence. As a former Special Agent In-Charge, Luis conducted and supervised highly sensitive espionage and terrorism investigations around the world. As an intelligence Case Officer, he ran clandestine source operations throughout Latin America and the Middle East."
Chris Mellon-"He served 20 years in the federal government, including as the Deputy Assistant Secretary of Defense for Intelligence in the Clinton and Bush Administrations."
Paul Rapp-"His past honors include a Certificate of Commendation from the Central Intelligence Agency for 'significant contributions to the mission of the Office of Research and Development'." (Note: This office, ORD, was where the CIA's MKULTRA mind control program secretly landed, in 1962, after it purportedly ended.)
Norm Kahn-"Dr. Kahn had over a 30-year career with the Central Intelligence Agency…"
Getting the picture?
That's quite a roll call of military and intelligence insiders. Did DeLonge recruit them, or did they covertly recruit him, viewing him as a sincere, but rather clueless front man they could use for their own purposes?
But let's go one layer deeper with a few of these names on Tom DeLonge's team at the To the Stars Academy.
Dr. Norm Kahn's career with the CIA "culminat[ed] in his development and direction of the Intelligence Community's Counter-Biological Weapons Program."
Dr. Rapp "is a Professor of Military and Emergency Medicine at the Uniformed Services University."
Dr. Garry Nolan, another Academy advisor, "is the Rachford and Carlota A. Harris Professor in the Department of Microbiology and Immunology at Stanford University School of Medicine…He holds a B.S. in genetics from Cornell University, a Ph.D. in genetics from Stanford University."
Luis Elizondo's "academic background includes Microbiology, Immunology and Parasitology, with research experience in tropical diseases."
And finally, another Academy team member, Dr. Adele Gilpin, "is a scientist with biomedical academic and research experience as well as an active, licensed, attorney."
Why are all these medical people on board, along with intelligence and military players? Microbiology, parasitology, immunology, genetics, biological weapons? What do these fields have to do with UFOs?
It doesn't take a great deal of imagination to come up with a few answers. Military and intelligence and microbiological people, working together on UFO scenarios, could easily concoct "threat assessments" focusing on "unique viruses coming to Earth from space." Via drift, or even through "aliens" visiting from afar.
I say "threat assessments," because that is how these people think and how they spin.
Don't be too surprised if you hear language like this emerge:
"We must prepare for all eventualities. After all, if we aren't alone in the universe, we could be subject to life forms at the micro level we aren't ready for, and to which we have no natural immunity…"
When your professional background is inventing enemies, there are no limits to the scenarios you'll dream up.
Suppose we soon hear this: "Dr. X has suggested the need for extensive research on possible vaccines against a whole range of unknown viral species from outer space…"
The CEO of Merck would sit up straight and grab the phone. He would want to talk to his contact at the Defense Department. He smells a new government contract.
A few big shots at the US Centers for Disease Control would huddle in a meeting. How can they get in on the action? Perhaps they can find an astrobiologist who'll claim "the possibility of human disease originating in space has been considered for many years. We've always been puzzled by the genetic makeup of certain viruses. When you consider that components involved in the formation of Earth itself could have come from distant space, these components certainly could have carried microbes with them…"
Yes, that would be a start. "And if, in fact, we have had 'visitors,' wouldn't they carry their own set of unique viruses?"
Here is an actual news story from gizmodo.com (6/22/15), "Why Scientists Have Been Scared of Space Germs for Almost 50 Years":
"The 1967 Outer Space Treaty was one of the few things the U.S. and the Soviet Union managed to agree on at the height of the Cold War. Among other things, it forbid both nations from bringing space microbes back to Earth, or spreading Earth germs to other planets."
"Mostly, they [scientists] worry about single-celled, microscopic organisms, such as bacteria, some fungi, and viruses – or whatever the alien version of single-celled life looks like. We know for certain that bacteria and viruses can survive exposure to the harsh conditions of space long enough to hitch a ride to someplace more hospitable [like Earth]."
"Once they [Apollo mission personnel] returned to Earth, the crews went into immediate quarantine. First they lived in a mobile isolation unit on the aircraft carrier that recovered the landing capsule, then in an aircraft set up for isolation, and finally in a special quarantine unit at the Johnson Space Center in Houston, Texas. They stayed there for three weeks, while NASA doctors performed tests and watched for any signs of illness that might indicate an alien infection."
Perfect. The intelligence and military and medical people at DeLonge's Academy could cook up "space-virus" scenarios in a heartbeat. And with a series of press statements, they could pitch a threat assessment to the press. They already own a direct pipeline to the NY Times, which tells you they have an official green light to move forward.
We're looking at something extraordinary here. A rock musician, who's been intensely interested in UFOs for years, starts his own Academy, and he's instantly surrounded by important CIA and Pentagon and medical players. They have access to the most powerful press outlets.
They've already sold a story about military contact with a UFO, and another story about pieces from a UFO that resist all attempts at analysis. It was a remarkably easy sale. Poof. No problem.
Why not hoist up the flag on bio-threats from deep space? Carefully craft the language. Peddle that tale, too.
There are lots of payoffs. Raise the public level of fear. Always a goal when the CIA and the Pentagon are in the game. Stimulate government contracts (big money) for new medical research. Use this research as a cover for yet more (illegal) work on offensive bio-warfare programs. Hell, if they're going to go that far, why not claim the Russians have already isolated viruses from space and are developing super bio-weapons-and you have the makings of a brand new shiny Cold War.
Too wild to be believed? No, not really. When you own the basic narrative, and you have good propagandists at your disposal, the sky's the limit.
Or in this case, space.
It may be the Final Frontier of exploration, but it's also the frontier of sheer fabrication.
"Are you ready, boys? All right, let's go. Work it. Work the new virus-from-space scenario. This is a big one. All hands on deck. Sell it. Sell that jive. The New York Times is panting for more. Give it to them."
There are rumblings in Congress about resurrecting the Reagan Star Wars plan to build space weapons, which would intercept enemy nuclear missiles. Why not piggy-back a staggeringly expensive program to install "virus detectors" in space, to alert the government to "incoming microbes" from Out There-or from purported Russian "bio-attacks?"
"They'd never be able to sell that idea."
Really? Given enough time and propaganda, and given control of the basic narrative, government scientists can sell almost anything.
For decades, they've been selling the concept and practice of taking babies and toddlers, who possess almost no immune systems of their own, and injecting them with brews of toxic chemicals and microbes-known as vaccination-in order to stimulate and produce immunity in those non-existent immune systems.
Back in the mid-1990s, a whole brew of hysteria was whipped up about the Hot Zone. The thesis went this way: Because of the ease of global travel, all sorts of dangerous viruses, buried for centuries in Africa and the rainforests of South America, were going to come to the West and kill untold numbers of people, who had developed no natural immunity to them. Books and articles and films about this threat appeared.
Well, the next great Hot Zone story would be Space.
And To the Stars Academy has the right people on board to promote and hustle it.
Plus, on the side, DeLonge's Academy can always use all those medical experts to analyze an alien ET body that suddenly pops up in a locker at Area 51.
The MUFON World UFO Center receives a strange report from an "Extraterrestrial Entity"
A strange report was presented at MUFON, the world's largest UFO research organization. The report comes from a person who claims to be an alien to the Extraterrestrial Entity that would have stranded on Earth. The Mutual UFO Network, MUFON, a UFO research organization and Alien Contact, commonly regarded as the world's largest organization that investigates reports of aliens and UFO sightings may have recorded the first extraterrestrial contact to receive a strange relationship presented by someone who claims to be an extraterrestrial entity This report was sent on February 8, 2016. The case ID is 74362.
The relationship of this apparently afflicted "alien" and is identified as "Mogay" seems to ask for help, and according to MUFON, it is the first time that the organization has received a relationship of an "entity" that claims to represent a form of intelligent extraterrestrial life.
Mogay claims to have arrived on Earth because of an apocalyptic event on his planet and he needs urgent help, having arrived in September 2015 from a distant sector of the galaxy. Morgay at the moment says he is waiting for an answer from MUFON, Mogay resides in a human body, says that occupies the body of a human with his consent. Mogay has revealed that in its natural state it exists as an electromagnetic wave (or energy field) and is also able to take control and reside within the bodies of humans and other extraterrestrial species.
The strange being seems to have difficulty learning English in his new human body (which he supposedly borrowed). Al MUFON wrote: "I am an alien adopted by humanity. You can call me Mogay. " Explain that he and a group of his species were refugees from a distant world called Matif. They escaped to Earth after a catastrophic collision between their homeworld Matif and a celestial body that hit him. Mogay writes in characteristic English: "We remain like an electromagnetic wave, and normally we use replaceable bodies to work with.
A celestial body made the majority of our team unable to work, we tried to escape from Matif, but we failed and the celestial body (perhaps a comet or asteroid) hit our planet. Despite the adverse effects of the celestial body, we had time to take refuge using a transfer system. The disaster in Matif brought us to Earth. "
Mogay also reported that the group of Matif's alien refugees arrived on Earth in September 2015, but nobody was aware of their presence because they are like pure electromagnetic waves, and they do not look like little green men as Earthmen think. But Mogay apparently found a human being who was willing to "adopt" him.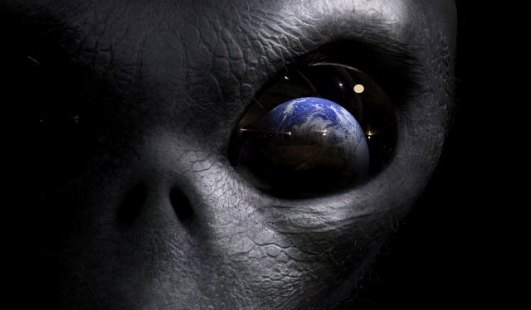 "We are extraterrestrial beings who do not have enough protection on Earth and we need your help. I live in a human body now, and this is also the reason why your people have adopted me. I learned their languages in this body, so I can talk to you, "writes Mogay. But despite having found a human body and the opportunity to learn about human culture and language, I have not been able to convince governments that I really am an alien from a distant galaxy that needs help. In the end, Mogay decided that the best way to get in touch with the government was through the largest organization in the world of UFO researchers, namely MUFON.
MUFON admits on its website that it often receives false reports. Therefore, MUFON officials say it is very likely that this SOS of Mogay is just another false alarm.
The MUFON verdict
MUFON on its reporting website UFO has cataloged this report as HOAX, or False. However, on 15 February (2016) the same supposed extraterrestrial entity that calls itself Mogay sent another report (with case ID: 74503), this time claims to be interested in getting in touch with UNOOSA ("Office of United Nations for space affairs. "Mogay also tells MUFON that if they help him, they will get a good reward and that if they wish, they can prove their identity, which is why a presumed letter (e-mail) provided by the Nations Unite, is attached to the report and is shown below:
The sender of the previous post (it has not yet been confirmed that it was really her) is Kerith McFadden, associate librarian of the Dag Hammarskjöld Library of the United Nations. Presumably, she would have replied to Mogay's emails, but nothing has been confirmed yet.
Mogay also claims to have a Twitter account, where he can receive private messages from MUFON officials if they wish. Although this story has all the clues of being a farce; the case to date is still under investigation. Above all, the authenticity of the email attached to the report should be validated, so MUFON experts consider authentic emails. Is all this true or false? Or is it just a joke at MUFON?
The case of Alien abduction of an American soldier who witnessed three races of aliens (know the truth)
A couple of weeks ago on the conspiracy sites, there was an unusual video with the story of a soldier of the US Army about how he was abducted by aliens. An unnamed black man is surrounded by other soldiers and talks about how he was abducted and what he saw being among the aliens.
On the board behind him, he tries to sketch the described, but the video does not clearly see what he painted. Judging by the grins on the faces of the soldiers, they do not particularly believe his story, but the kidnapped man tells in detail and seriously and seems to believe what he is saying.
According to the soldier, after he was kidnapped, he saw representatives of three races of aliens. The first were typical large and short "gray", the second were "tall white", and the third were reptiloids. On the board he tried to portray these creatures. Then he tells that he visited the gray planet and that there he breathed the usual air, as the atmospheres of their planet and Earth are very similar. But the gray planet is in a double star system and there are two suns (as in Star Wars on the planet Tatooine), so the climate is much drier. "The bones of the" gray "are also much more fragile than human bones."
The most aggressive race of the three he saw, according to the soldier, is reptiloids. They are the real enemies of mankind. They are two-legged, taller than two meters tall and very muscular. According to the soldier, he was told that there was a big war between the gray and reptilians and that the gray had killed a lot of reptiles. After that, the reptiles decided to capture our planet and supposedly a huge asteroid that flies to Earth, it's actually their ship. Then the soldier says that between the Earthmen and the Gray there has long been a secret cooperation program called "Majestic 12" and that 12 earthlings for the past 13 years have been sent to the gray planet. And that Steven Spielberg's famous film "Secret Contacts of the Third Kind" was very close to the truth.
Watch the video:
All American presidents, including Barack Obama, were allegedly well aware of the existence of aliens. When colleagues ask a soldier whether Jesus Christ was a stranger, he answers that he asked the same question in gray and they answered that he was a man.
However, he was also told that the DNA of all people, including Jesus, by the hands of the aliens was changed 68 times since prehistoric times. When the video appeared on other sites, it was found out that it was posted on the network a few years ago, but then very few people noticed it. However, despite the past years, there is still no known name of the soldier, nor the exact year of recording the video.
Buzz Aldrin: On the Moon we were ordered by aliens to move away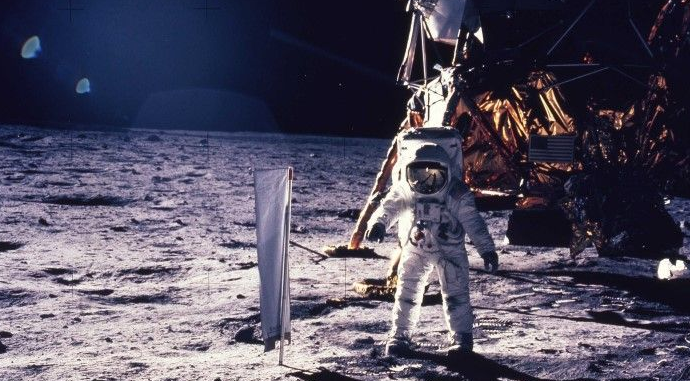 THE FOLLOWING IS TRANSLATED:
Here are the statements by the former astronauts:
Professor: What really happened out of Apollo 11?
Buzz Aldrin: An amazing thing, even though we have always known of this possibility. The fact is that they (aliens) have ordered us to turn away!.
Professor: What do you mean "warned to move away"?
Buzz Aldrin: I can not go into details, there are structures on the Moon, and not ours. I can only say that their ships were far superior to ours both in size and technology. Wow if you were big! … And menacing!
Professor: But NASA also sent to the moon missions after Apollo 11 ….
Buzz Aldrin: Naturally, NASA had already announced at that time, and could not risk panic on Earth .
According to the American ufologist Vladimir Azhazha, "Neil Buzz Aldrin said to Mission Control that two large unknown objects were watching him and Aldrin after landing on the moon. But this message was never heard by the public, because NASA censored it. "But a 2006 video interview made astronaut Neil Buzz Aldrin, it is analyzed the footage of the meeting between the Apollo 11:02 UFO. This was just one of many "encounters" with aliens, duration the journey to the moon.
Aleksandr Kasantesev says Buzz Aldrin made a color film of the UFO from inside the ship and continued filming them (Buzz Aldrin and himself), even when they were out. Buzz Aldrin confirmed that the story was true but refused to give more details, then admitted that the CIA wanted to hide the incident.
It should also add that for some time circulating on the Internet an audio file that contains the conversation between the astronauts and control center in Houston, captured from various terrestrial radio stations frequency ultra-fast, before NASA suppressed in the telecast that illustrated the ' arrival of Apollo XI on the moon (NASA despite assertions to the contrary, there was in fact a slight shift between the real-Apollo NASA communications and those relayed to the world).
Here is the full text:
Astronaut 1: But what is that?
Astronaut 2: Do you have an explanation?
Houston: Do not worry, stick to the program!
Astronaut 1: My God, it's amazing, that's great, do not you could ever imagine!
Houston: We know this, go to the other side!
Astronaut 1: What the hell is that? It's amazing …… God … but what is it? So, you tell me?
Houston: Change frequency, use Tango, Tango!
Astronaut 1: Then it is a form of life, that one!
Houston: Change frequency.
Houston: Use Tango Bravo, Bravo Tango, choose Jezebel, Jezebel!
Astronaut: …… yes! Matutto … .. this is incredible!
Houston: Switch on Bravo Tango, Tango Bravo!
At this point the connection is broken.