Why We Need To Stop Bashing R. Kelly If We Want To Stop Teen Sexual Abuse & Pedophilia
The Facts:A former long time US government insider, Steve Pieczenik, recently tweeted about elite level pedophilia, hashtagging it on twitter and emphasizing that it's "NOT! Surprising."
Reflect On:With so many people like Steve speaking out, why do many of us still believe this is a conspiracy when there is evidence that women and children are actually suffering?
Steve Pieczenik is a former United States Department of State official and a Harvard trained psychiatrist with a doctorate in international relations from the Massachusetts Institute of Technology (MIT). He held many roles within the US political system, including as the Deputy Assistant Secretary of State under Henry Kissinger, Gerald Ford, Jimmy Carter, Ronald Regan and George H.W. Bush.
Now, if you've done research into US politics, being associated with names like Kissinger and Bush automatically raise a red flag. What's even more concerning is that he was a member of the Council on Foreign Relations, a group many consider to be 'wicked' while hiding behind good deeds. However, he was removed from the membership as early as October 2012, which was around the same time he started to "blow the whistle."
Not everyone from 'within' is part of this strange clique that many people are becoming aware of today. The clique that Donald Trump doesn't seem to be part of, which is a huge step, and is something we haven't seen for a long time. That's not to say we support his presidency whatsoever, we're just stating that he doesn't seem to be part of the Deep State. Nevertheless, many from within are starting to have a shift in consciousness, and feel a deep need to let the public know what's really going on.
Despite his credentials, Pieczenik's statements have gone completely ignored by mainstream media. In 1982, Pieczenik was mentioned in a New York Times article as "a psychiatrist who has treated C.I.A. employees." In 2001, he operated as chief executive officer of Strategic Intelligence Associates, a consulting firm.
He's been an insider for years and is one of many from within who have a much clearer idea of what is going on behind the scenes, despite the narrative that's controlled and televised by the establishment's media mouthpieces.
Pieczenik is a legend for speaking his truth, and he deserves to at least be listened to.
It's interesting to review how 'elite level pedophilia' hit the mainstream over the past couple years, bringing up Pizzagate at first, which was quickly labelled a 'conspiracy theory,' and then again when the 'Q anon' phenomenon began to surface, which mainstream media brushed off as a 'conspiracy' yet again.
You don't have to look far to see that this kind of thing isn't a conspiracy theory. The victims are starting to come forward, and people like Pieczenik are speaking up about it. Not long ago, an MSNBC news report even implicated Hillary Clinton in covering up a pedophile ring within the state department.
A lot of this is simply labelled as 'fake news' by the establishment because it implicates many of its members. It's also easy to label it as such because some of it is so unbelievable that it's hard for the mind to accept.
The truth is that we have more than enough information to at least warrant a proper investigation.
The more we continue to refer to this type of thing as a conspiracy theory, the more we allow those who are involved to continue hurting and abusing innocent women and children who have no way out.
We are talking about ritual abuse, and it seems to start at the Vatican, bleeding down into the government and other power structures. It's a big club, and we're obviously not in it. Let's not forget Jeffrey Epstein, a convicted pedophile of the Royal Family, similar to the relationship Jimmy Savile had with the Royals as well.
Even foreign politicians have suggested that western politics is associated with pedophilia and Satanism, Vladimir Putin being one of the latest examples.
This is why I wasn't shocked when I came across the tweet below, discussing the news that came out at the end of last year stating that celebrity Sacha Baron Cohen found a potential pedophile ring while taping the show "Who is America."  Cohan was quoted as saying, "We immediately turned over the footage to the FBI because we thought, perhaps there's a pedophile ring in Las Vegas that's operating for these very wealthy men."
You may be asking: Why hasn't the FBI done anything? (Ted Gunderson, former FBI special agent and head of their L.A office did a lot of work in this area).  If you want the answer to that question, retired police detective Jon Wedger, with over 25 years of service in the investigation of child abuse, explains who is involved in this ring and how it operates continually without ever being taken down. It's because, for the most part, when you take this information to your superior, they are already aware of these activities and fail to act on any information. The ones we go to solve this problem may actually be condoning it.
Pieczenik has also implicated the Clintons, stating that"We know that both of them have been a major part and participant of what's called The Lolita Express, which is a plane owned by Mr. Jeff Epstein, a wealthy multi-millionaire who flies down to the Bahamas and allows Bill Clinton and Hillary to engage in sex with minors, that is called Pedophilia."
It's important to note that Trump's name was found once on the flight ledger to Lolita Island but not repeatedly as with many other people, like Bill Clinton who appeared 26 times for example. It is often believed that Trump appears to be working so hard to stop sex trafficking because of what he saw when visiting Lolita Island.
Again, given his background, and all of the evidence that's already been put out to the public, why should anybody deem this a conspiracy theory? Why have there been no investigations? Why were Australian media outlets forced into silence when Cardinal George Pell was recently convicted on five counts of child sexual abuse? He is now the most senior official ever to be found guilty, serving as an advisor to Pope Benedict as well as Pope Francis. He's one of the Vatican's most powerful officials.
Children are being subjected to torture, murder, and a life full of trauma. We must understand that pedophilia within the realm of politics goes far beyond just that, it goes into ritual abuse and Satanism as well. And it's not just politics, it's Hollywood too. You can find it in many institutions that have amassed massive amounts of power.
Weird connections have always been observed from within, take the Obama administration for example. He appointed Kevin Jennings as Assistant Deputy Secretary of the Office of Safe and Drug-Free Schools at the US Department of Education. He's a member of NAMBLA (North American Man/Boy Love Association) and supports Harry Hay, who is also in support of NAMBLA. This was more than a decade ago, but these strange connections exist all over the political system.
Another example of institutional pedophilia support can be found within the UK government and the Catholic Church, which have come under public scrutiny for claiming that victims of child sexual abuse can "consent" to their rapes. They did this in order to avoid compensating victims. The Criminal Injuries Compensation Authority (CICA) establishes which victims get compensated, and they do so by determining whether or not the victim gave consent, even if that victim is a child. You can read more about that here.
A lot has happened since Former U.S. representative Cynthia McKinney blew the whistle about pedophilia within the government in 2005. She grilled Donald Rumsfeld on DynCorp's child trafficking business of selling women and children. (source)
Not long after that, retired Army General James Grazioplene, who worked in the Pentagon and as the Vice President of DynCorp, faced six rape charges against minors.
There are so many connections, whistleblowers and investigations that have uncovered examples of institutional pedophilia — we just aren't aware of them because the mainstream media often fails to report on them.
The Takeaway
What does this tell us about who we are electing as our leaders? Are they that two-faced? Many of these people are powerful members of the elite, and some of them have been made for us to idolize and almost worship. They hide behind philanthropy and good deeds, masking some very disturbing things taking place behind the scenes.
We've been turning a blind eye to this topic for too long and it's time to pay attention. A big issue here is the fact that many of the people involved have also experienced the same type of trauma as a child. It's considered normal to them, and it's normal to many of the children who are involved today. If we as a society are going to bring this out into the open, a discussion has to happen from a place of compassion, not judgement. This is still something the human race needs to work on, because if we continue to punish and ostracize people for their wrongdoings, we will never address the root causes of the issues we wish to rid the planet of.
Havana Syndrome again? CIA officers are mowed down by a mysterious disease
A CIA officer in Moscow experienced symptoms of the so-called "Havana syndrome" in 2017. This became known to The New York Times with reference to sources in diplomatic circles.
CIA officer Mark Polimepulos, who helped lead covert operations in Russia and Europe, complained about the manifestation of mysterious symptoms. According to the newspaper, in December 2017, he felt severe dizziness, which later developed into a prolonged migraine, forcing him to retire. At that time, Polymerpoulos was 48 years old.
It is noted that such a case was not the only one. Similar symptoms were experienced by the staff of the American ambassadors in Cuba and China in 2016-2018. However, the exact number of cases and the place where this happened is not named. It is alleged that the US diplomats have tried to influence in a similar way around the world.
At the same time, the US State Department was unable to establish an unambiguous reason that caused the "Havana syndrome." Among other things, it was assumed that the diplomats may have been exposed to an unidentified sound effect.
In 2017, it was reported that, beginning in late 2016, American diplomatic officials and their relatives in Cuba began to complain of symptoms such as hearing loss, nausea, headaches and balance disorder. 
The Associated Press received audio footage of the attack and described the harassing sounds as "the high-pitched sound of crickets combined with fingernails scratching on a board." Then the American government suggested that Russia or China could be the culprit.
Many victims are still undergoing rehabilitation. Specialists from the University of Pennsylvania performed magnetic resonance imaging and revealed visible changes in the structure of the brain in the diplomatic missions.
Differences were found in 23 men and 17 women who complained of health problems while on diplomatic duties in Havana. Scientists have yet to figure out what causes the unusual symptoms.
How Russia and the United States nearly started a nuclear war in 1995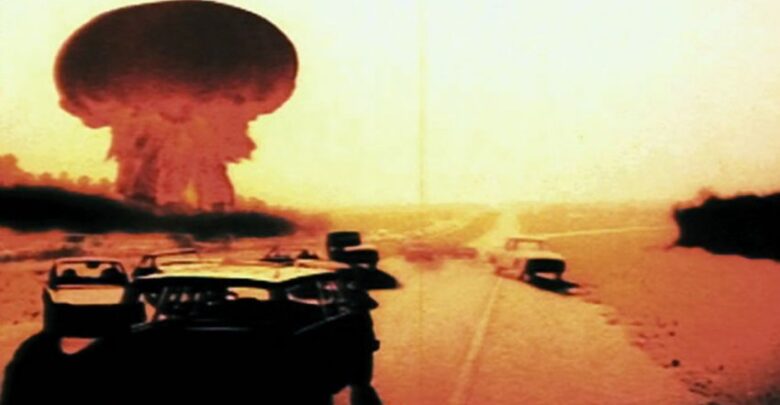 The Norwegian meteorological rocket incident remains the only time in history that the Russian president has activated his nuclear briefcase.
On January 25, 1995, Doomsday could have come in the world: the Russian Federation was preparing to launch a nuclear strike on the United States. How did it come about that the states that left the confrontation of the Cold War in the past and had just normalized relations with each other found themselves on the verge of mutual destruction?
The beginning of the war?
The cause of the crisis was an ordinary Norwegian meteorological rocket. Its launch from the small island of Anneia at 7 am local time (10 am Moscow time) towards Spitsbergen caused a stir in Russia.
Black Brant XII. Legion Media / ZUMA Press
Equipped with scientific equipment to study the aurora borealis, the Black Brant XII was similar in size to the nuclear-powered American Trident D-5 ballistic missile, intended for launch from submarines. In addition, it flew along a trajectory along which, as the Russian Defense Ministry believed, American missiles would fly in the event of a nuclear war.
In December 1994, Norway informed 28 states, including Russia, about the planned launch, but did not give a specific date, limiting itself to specifying the period: from January 15 to February 10 of the next year. Due to bureaucratic delays, this information did not reach the Russian Missile Warning System, which sounded the alarm.
Decisive minutes
An emergency meeting with the country's top political and military leadership was convened in the Kremlin. Defense Minister Pavel Grachev, Chief of the General Staff Mikhail Kolesnikov and President of the Russian Federation (as Supreme Commander-in-Chief) Boris Yeltsin had three strategic missile forces control terminals activated – the so-called nuclear suitcases.
Vladimir Sayapin / TASS
The military believed the lone missile could have been fired to create an electromagnetic pulse that knocked out Russian radars and communications systems. Following it, a massive blow could be expected.
For several tense minutes, as leaders watched it flight, it was decided whether Russia would launch a nuclear strike against the United States.
"Little is known today about what Yeltsin said at the time, given that it could have been some of the most dangerous moments in the entire history of the nuclear era," The Washington Post journalist, David Hoffman wrote three years after the incident : "They make it clear that the Cold War nuclear readiness system continues to operate, and how catastrophic its consequences could be, despite the fact that the feud between the great powers is already over."
The situation was discharged only when it became clear that the rocket had gone towards Spitsbergen (not far from which it fell into the ocean). The nuclear cases have been deactivated.
Russian President Boris Yeltsin (center) and Russian Defense Minister Pavel Grachev (right). Igor Mikhalev / Sputnik
The incident with bringing Russia's Strategic Nuclear Forces to combat readiness, soon became the property of the world community. When, four years later, the Norwegians were about to repeat their launch of Black Brant XII and reported this to the Russian Foreign Ministry, the US additionally warned all key Russian military departments about it through their channels. As a result, this time there were no unpleasant surprises.
Source: rbth.com
Germany conducted exercises in case of nuclear war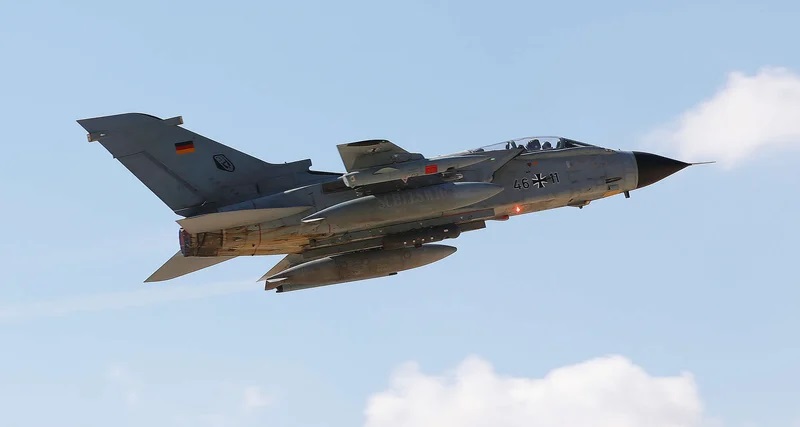 The Bundeswehr with partners in the North Atlantic Alliance ( NATO) trained in operations in a nuclear war.
The German army, together with Italian, Belgian and Dutch colleagues, conducted exercises in the event of a conflict with the use of nuclear weapons.
The location of the exercise "Steadfest Noon" was chosen airbase "Nörfenich", where the tactical squadron of the Luftwaffe 31 "Boelcke" is located. Together with the Luftwaffe of the Bundeswehr, the air forces of other NATO countries, in particular, Italy, the Netherlands and Belgium, took part in the exercises.
According to a report by Bild, the exercise scenario involved training procedures for safely removing nuclear weapons from storage, delivering ammunition and installing them on aircraft. The training flights took place without nuclear weapons, and in parallel with the aviation exercises at the Büchel airbase, where the tactical squadron of the Luftwaffe 51 Immelman is located, the Resilient Guard air defense systems were trained to protect the airfield from air attacks.
The training sites for the Luftwaffe of the Bundeswehr were not chosen by chance, since the Nörfenich airbase is a reserve storage site for the B61, a hydrogen bomb that forms the basis of nuclear weapons of the US strategic nuclear forces. 
Some of this ammunition is stationed at NATO bases in Europe. The exact number of hydrogen bombs that are stored at European sites and which ones are not reported. In Europe, the B61 is carried by Panavia Tornado fighter-bombers (pictured) and General Dynamics F-16 Fighting Falcon fighters.
Recall that the B61 thermonuclear bomb is the main weapon of the US strategic nuclear forces, although it entered service in 1968. Since 2012, a new guided version of the B61-12 has been under development, which will replace all B61 and B83 bombs that have been in service since 1983. It can be used both on strategic bombers and tactical aircraft. About two billion dollars were spent on the development of the 12th modification of the aerial bomb.