Why This Dust Storm in India Turned Deadly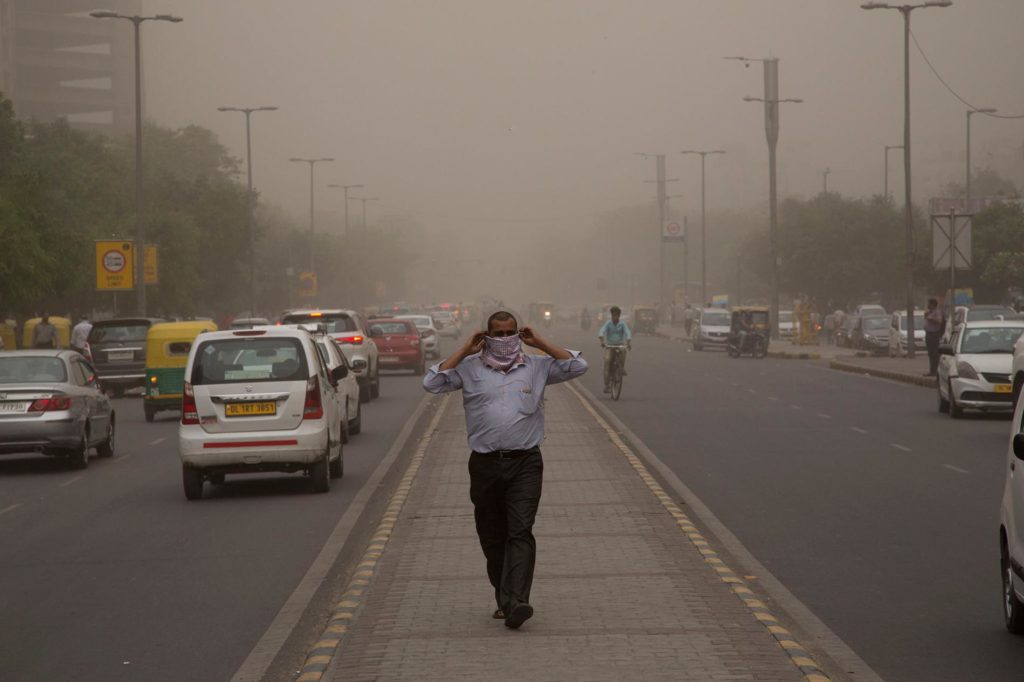 The onset of India's monsoon season isn't coming quietly for the northern part of the country. At least 100 people were recently killed by a massive dust storm that swept through the region on Wednesday night.
According to local reports, many of the fatalities occurred when intense wind knocked over large structures, killing or injuring those in its way.
Dust storms are an annual weather pattern seen in the region. The scale and intensity of this most recent storm, however, surprised officials on the ground. It stretched from the western state of Rajasthan to the eastern state of Uttar Pradesh and hit Delhi, which lies between them.
In past years, fatalities from the dust storms rarely caused more than a dozen fatalities.
Speaking with the BBC, secretary for disaster management and relief in Rajasthan Hemant Gera said, "I've been in the office for 20 years and this is the worst I've seen."
What made the landlocked storm so deadly?
"The villain was a huge thunderstorm complex that swept through the area overnight, generating high winds that also carried lots of dust," says Bob Henson, a meteorologist and writer at Weather Underground. "It appears the strong winds were probably downbursts, similar to those that can strike the central and eastern United States during intense thunderstorms."
While downbursts can span distances over 200 miles, some are more concentrated, impacting ground only a mile across. Downbursts smaller than 2.5 miles are called microbursts.
According to Henson, the dust itself likely did little to influence the storm's intensity, but dry air could have intensified the downbursts. (This monster dust storm swept through the Middle East three years ago.)
Meteorologists speaking with Indian news outlet the Hindustan Times noted that the region's unusually warm weather may have also intensified the storm. Earlier this week, temperatures in Rajasthan were as high as 113 degrees Fahrenheit.
Ken Waters is an expert on dust storms for the National Weather Service. He says that, while dust was present in these storms, what really delivered the biggest punches was the wind.
"Primarily [dust storms] effect transportation. The dust can take us by surprise, and you have zero visibility. You don't even know you're on the road," he says, adding that dust storms can also cause health-related issues.
Mammoths survived until just 4,000 years ago
Image Credit: CC BY 2.5 Public Library of Science
Mammoths almost made it to modern times. 
A population of woolly mammoths still roamed the Earth at the time the Egyptian pyramids were being built.
Perhaps the most recognizable of all extinct Ice Age mammals, the majestic woolly mammoth is often associated with a time long before modern human civilization started to appear on the scene.
Incredibly however, despite most mammoths disappearing between 15,000 and 10,000 years ago, a few isolated populations managed to hold on against all the odds.
Now according to a new study by an international team of scientists, the last remaining population of mammoths survived on Wrangel Island in the Arctic Ocean up until 4,000 years ago.
By examining the isotope compositions of carbon, nitrogen, sulfur and strontium from their bones, the researchers were able to determine that, unlike other isolated mammoth populations that died out due to environmental changes, the Wrangel Island mammoths may have instead succumbed to a sudden series of events – perhaps extreme weather conditions or an encroachment by human hunters.
"It's easy to imagine that the population, perhaps already weakened by genetic deterioration and drinking water quality issues could have succumbed after something like an extreme weather event," said study co-author Prof Herve Bocherens from the University of Tubingen.
Source: SciTech Daily
Huge Meteor Fireball Illuminates Night Sky Over London, England
It was previously reported that a large asteroid was approaching Earth. Its diameter is approximately 190 to 430 metres, making it twice as large as the famous Pyramid of Cheops in Egypt.
According to eyewitnesses, London has been illuminated by a meteor, with some of them managing to record the dramatic footage.
Some of the witnesses were in Southeast London when they saw a flash in the sky.
Anyone just see a super bright meteor over london travelling northwards? Am in South London and it shone white/yellow that burnt to a bright blue green flash.. happened at 7.55pm gmt #london #meteor @VirtualAstro

— Robert Currie (@robertscurrie) September 24, 2019
Those who saw this unusual phenomenon got on social media to discuss it.
Did anyone else see a super bright meteor, green blue in color falling at around 8pm? #meteor #london

— D.Papadimitriou (@dimitriskp) September 24, 2019
Sputniknews
Jordan Peterson Shares Highly Controversial Thoughts About Climate Change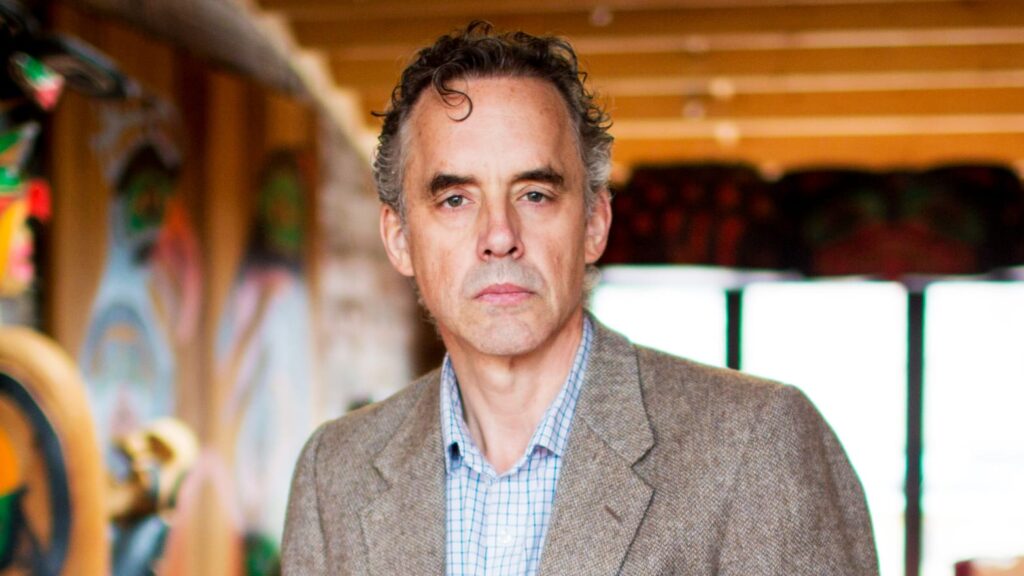 (Joe Martino) Over the past few years Jordan Peterson has gained a lot of popularity within the masses, and for good reason. Peterson is like a flag being raised in the air that states "hold on a second, let's think a little bit about the things you are so charged about in society, and let's see what's actually true."
Why this is important is because many things are coming to the forefront in humanity's collective consciousness. All the shadows, the tough stuff, the darker stuff — no more hiding from the realities of our actions and things we do as a collective.
As this all comes forward, emotions can run high. When this happens, if we don't process those emotions, and instead let them linger, we end up with a great deal of cloud within our understanding of reality. However, when we are grounded, and perhaps in our hearts, we can not only see truth more clearly, but also move forward in solving the issues we face.
Our judgement becomes clouded when we pretend our individual stories and anecdotes apply to all people, when we cannot process our emotions, and when we build our identities on the things we believe in. The truth is, today's modern culture severely attempts to locate an enemy and tries to blame the world's issues on one set of people. This is as a result of social engineering and only further pulls apart society and stops us from solving any of the challenges we face.
On To Peterson
Jordan Peterson recently gave a presentation at the Cambridge Union at Cambridge University in England–we'll get to that important video in a second. During the talk, he was asked whether or not climate change was a good issue to unite the world around us so we can begin solving the problems we face together, problems that apply to us all. Peterson answered simply at first, "No."
In the course of his explanation, he went on to say that trying to solve global warming is "…the kind of low resolution thinking that gets us nowhere." And he's right.
The reason why I resonate with this statement is because when you trust politicians, what you get is what you got. And just as Peterson goes on to describe in his talk, politicians are not bringing us the truth about climate change that scientists are finding.
Intuitively, global warming didn't add up for me 10 years ago. That sparked a journey into reading the papers, doing the research, sifting through the thousands of pages of reports, science and documents of what has been known about climate change for the last 10 years and beyond.
I questioned the "98% of scientists all agree" statement and thought critically about it. Who are these scientists? Who was asked? Why only certain people? Why aren't they taking into consideration the ones that don't agree?
The challenge is that people seem to think from one camp or another. Either you agree with climate change or you got all of your information from people pushing fossil fuels. This is bad thinking in my view, and thinking that is driven by a culture that politicizes every issue such that nothing can be done about them but create more wealth for the elite class while the masses fight.
The truth is, and this is the same message I have been presenting about climate change for years now, we don't need any scientist to tell us that we are harming our environment. Air pollution, waste, animal agriculture, toxic chemicals and so forth, these are all practices we all know, see and feel every day. Yet you'll notice C02 isn't in there. Why? Because C02 is not the issue. The issue is that our economic system does not support the mass changing of our destructive ways because it's designed for everyone to be striving to do everything as cheap as humanly possible to maximize profits or simply stay alive.
The elephant in the room is our economic system, and C02 is simply the distraction from that elephant.
As Peterson states in the remainder of his talk, he worked in a UN committee for 2 years and in that time read many papers about climate change, many of which made him feel better about the situation just as they did for me. Why? Because as Peterson states, the politics and the science do not match. What Alexandria Ocasio Cortez says and what the science states are two different things. When you read the science, you see things aren't what people are saying.
Further to that, much of what is out there in the form of radical theory is built off of unreliable data. For those watching the science closely each year, you will know that the data is proven faulty as every year goes by. Projections are proven faulty as every year goes by. Peterson sees and knows this as well.
The Takeaway
Like with most things about our world, it can be sifted through with intuition at first. Much of my journey in understanding the way our world truly works came from meditation, intuition and remaining neutral. When you then bring the science, mind and facts in from that point as a foundation, you will see things a lot more clearly and thus know how to talk about solving the issues at hand.
In this case, if we do not address the enslaving economic system that was put there by those who control humanity, we will not be able to move to a point where we truly thrive. Recognition of this issue allows us to take action.
Action that happens both within our consciousness and out in our world. This is why I developed the CE Protocol, it helps us understand the full picture of how we can change ourselves and our world.
Source:
https://www.collective-evolution.com/2019/09/17/news-jordan-peterson-shares-highly-controversial-thoughts-about-climate-change/