Why the Nessies of Scotland are Supernatural Beasts
I'm often asked why I'm so sure that the Nessies of Loch Ness, Scotland are supernatural in nature. Well, I'll tell you: even some of the most famous and credible cases are surrounded by paranormal overtones. I'll share with you a perfect example. It goes like this: Around 10:00 p.m. on May 26, 2007 a man named Gordon Holmes filmed, well, something, in Loch Ness. It was something that turned him into an overnight media sensation – albeit a brief sensation. The day in question was dominated by heavy rain, but which cleared as the evening arrived, allowing Holmes to get clear footage of what looked like some kind of large animal moving at a significant rate of knots in the waters of Loch Ness. The specific location from where all the action was captured was a parking area, on the A82 road, just a couple of miles from Drumnadrochit.  Not only that, Holmes estimated, as he excitedly watched and filmed, that the creature was around fourteen meters in length – which, if true, effectively ruled out everything known to live in the inland waters of the U.K.
Holmes, a lab technician, caught the attention of not just the British media, but also the likes of NBC News and CNN. He, and his near-priceless film, were quickly big news. Holmes said, when the media descended upon him in absolute droves, that he could scarcely believe what he was seeing. It was a large, black-colored animal that had a length of around forty-five feet. His first thought was: giant eel. Holmes told the media of the eel theory: "They have serpent-like features and they may explain all the sightings in Loch Ness over the years."
Long-time Nessie seeker Adrian Shine was moved to comment in a fairly positive fashion. Although describing himself as a skeptic on matters concerning the monsters, Shine was certainly no debunker of this case. Indeed, he said of Gordon Holmes' film that it was "some of the best footage I have seen." Shine was careful to add that while Holmes might have filmed a living beast, there was always a possibility that the whole thing could be explained away by waves, or that it might well have been a case of seeing something we want to see and then interpreting it as a monster – whatever "it" really was. It wasn't long before monster-hunters turned their attentions away from the Loch Ness Monster and in the direction of Holmes himself; something which provoked huge controversies when certain, eye-opening and eyebrows-raising issues came to light.
Cryptozoologist Loren Coleman discovered that Holmes had a biographical page at the Department of Archaeological Sciences at Bradford University, at which he was described as holding the position of Media and IT Technician. But there was more to come. In addition, Coleman demonstrated that Holmes had written a number of books, including The Complex Creation of All Universes; 2000 BC: A Neolithic Solstice Odyssey; and Merlin's Meteorite. Rather intriguingly, Holmes himself said that his then most recent book, Trice Visualization, "…describes a sort of medical condition I have for visualizing a sort of frame from a dream whilst being conscious." They were images that typically lasted for under a minute, and which occurred every two or three months. Did Holmes' seemingly psychic skills give him the ability to see, and even film, one of the supernatural Nessies on that fateful night in May 2007? It's a controversial theory we should not rule out. And the controversy didn't end there. It had scarcely gotten started.
In 2001, much of the U.K.'s cattle herd was decimated by a devastating outbreak of foot and mouth disease. More than ten million animals were put to death. It was around about the time when the grim crisis came to an end – which was in September 2001 – that Holmes had an encounter with another unknown animal that has also been seen at Loch Ness. It was one of the mysterious Alien Big Cats, or ABCs, that Merrily Harpur believes to be body-morphing daimons. The location of Holmes' encounter was the little hamlet of Newby Cote, near Clapham, Yorkshire Dales, England – where the ABC was stalking a group of frightened sheep. Holmes also claimed to have photographed fairies, at a place called Load Saddle Well, on the wilds of Ilkley Moor, England. It's an area renowned for its many and varied encounters of the UFO kind, and near to what is called the Twelve Apostles. An ancient circle of standing stones, the Twelve Apostles were constructed during the Bronze Age. It was things like this that led Loren Coleman to say:  "Realistically, we must now admit, at the very least, Gordon T. Holmes is a bit eccentric." Or maybe he isn't.
Many within the monster-hunter community felt that Holmes' claims to have seen both fairies and an alien big cat impacted deeply and negatively on his film-footage of an alleged Loch Ness Monster. I disagreed. I pointed out that it only impacts negatively if we rigidly holds to the theory that the Nessies are flesh and blood animals. If, as I have suggested time and again, the creatures are not what they appear to be, then Holmes' claims may not be so outlandish, after all. They just might be right on the money. Let's look at the facts: Holmes undeniably filmed something of paramount importance, something which caught the attention of the world's mainstream media. This was not faked footage. Even Adrian Shine was not unimpressed by it. In that sense, the film has significant credentials.
Let's not forget, too, that Holmes claimed the psychic ability to visualize "a sort of frame" from a dream "whilst being conscious." In other words, Holmes may have been able to impact on, and even affect, what we term reality. The nature of reality was something that Nessie-seeker Ted Holiday pondered on extensively in the 1970s, when confronted by the undeniably stranger aspects of the Nessie affair. And if Holmes' abilities allowed him to see one supernatural monster, perhaps that is why he was also able to catch sight of yet another mysterious creature: one of those alien big cats.
So, what we have with Gordon Holmes is a man who filmed a large creature in Loch Ness, who possessed unusual, psychic abilities, and who – probably as a result of those same abilities – was able to tap into a strange, ethereal and usually unseen realm dominated by other monsters and fabulous, magical creatures, too. Gordon Holmes' film, in relation to the Loch Ness Monster, was the undeniable highlight of the first decade of the 21st Century. That the footage, the man who shot the film, and just about every attendant aspect of the story, were steeped in matters of a supernatural nature, demonstrates something notable: that there is something incredibly weird about the Nessies. They're not what they appear to be. Nor are they what many Nessie-seekers want them to be. Too bad. Embrace the supernatural side of the Nessie phenomenon or remain destined to never get the answers. The choice is yours.
Source: Mysterious Universe
Loch Ness monster spotted in a Chinese lake?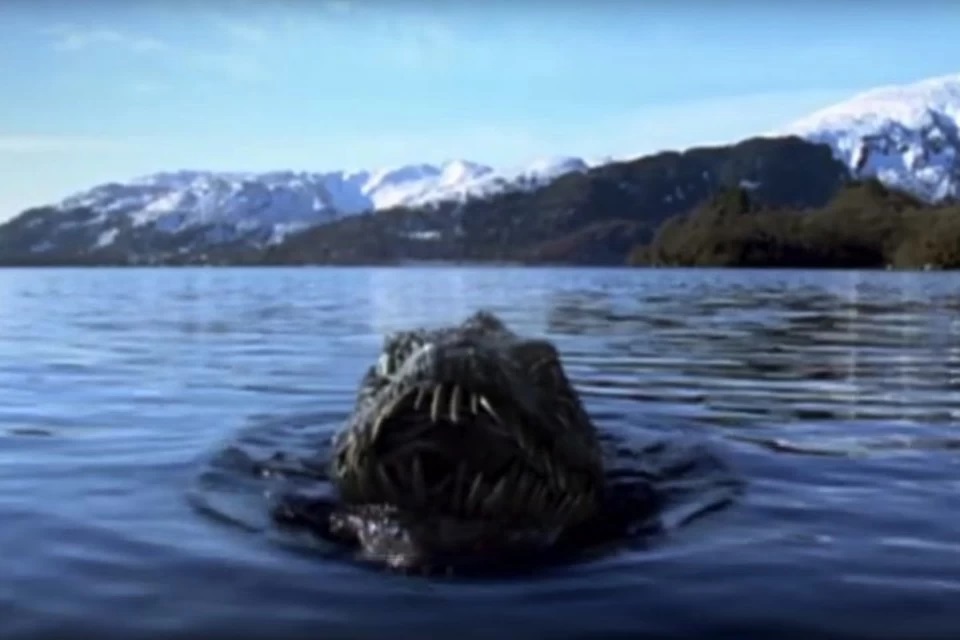 The ranger of the national park on the Changbai Plateau in China has published photographs in which, he says, you can see a strange creature living in the local lake Tian Chi. Talks about it are going on since 1962.
A man named Xiao Yu noticed an unusual dark object on the surface of the reservoir during his daily walk. He began filming the "monster" until it disappeared under water a few minutes later.
Lake Tian Chi is 4.9 square kilometers on the border of China and North Korea. Sometimes the North Korean military go fishing here on boats, but on the Chinese side, fishing in the lake and unauthorized visits to the park are strictly prohibited. Xiao Yu noted that he had seen boats on the lake more than once and would never have mistook them for a "monster."
The caretaker's message caused a stir in the Chinese media and social networks. The fact is that reports of a strange creature in Tian Chi have appeared regularly since 1962. He was nicknamed "the Chinese Loch Ness monster" and made the subject of conspiracy theories.
Biologists declined to comment on what exactly the park employee could see in the photo, because it is difficult to see something in the picture in detail. They recalled that there are many plausible explanations for the Scottish Loch Ness monster. It can turn out to be both a large eel and periodically floating logs of Scottish pine.
Bigfoots attacked tourists in the Ozark National Park, Arkansas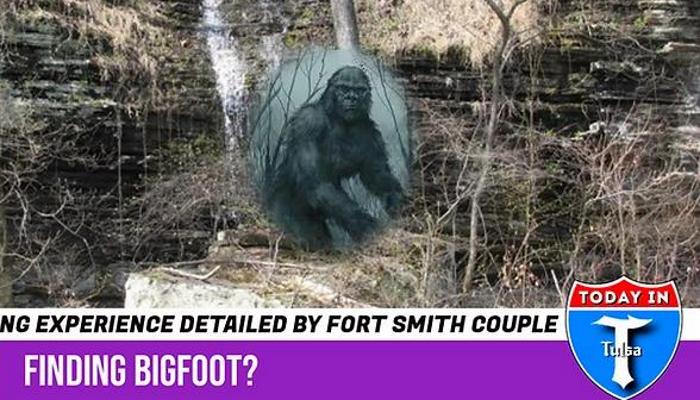 Fort Smith native Ellen (not her real name) tells us a thrilling and frightening encounter with Bigfoot in the Ozark National Park – outside Campbell Cemetery on Tuesday night. According to Ellen, she and her husband Robert decided to find a secluded place to live a couple of days far from civilization and even so that numerous tourists were many miles away.
Therefore, they chose the area of ​​the old abandoned Campbell cemetery, where no one had wandered in for about a hundred years. And now, according to Ellen, she and her husband heard something like an animal growl, permeating the air and coming from somewhere in the thicket. After a few minutes, the growl intensified and seemed to be closer.
"It sounded like some hefty creature had found its lunch," says Ellen.
However, what slightly frightened Ellen was that their dogs, which always bark at the approach of predators, suddenly shrunk, huddled near the tent and began to whine. Then Ellen and Robert, in order to somehow cheer up the dogs, got out of the tent and also began to growl. But the joke failed.
In response to their voices, the growl from the thicket became really aggressive and began to spread around, from which Ellen and Robert realized that there were at least two creatures. Ellen did not even think about some "Bigfoot" and assumed either large wolves, or even bears, when suddenly hefty sticks and stones flew into the tent.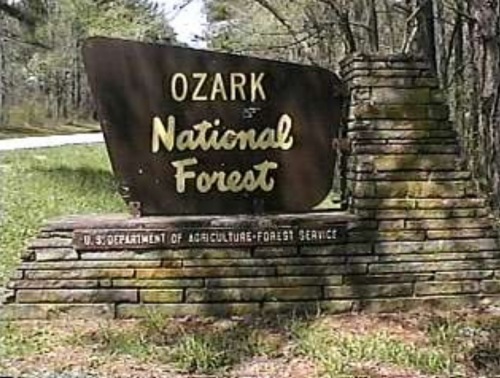 This infuriated Robert and assuming that some hooligans were hiding in the bushes, Robert gave the command to the dogs to teach the offenders a lesson.
"It was the biggest mistake of our life," says Ellen and begins to cry.
According to her, when the dogs disappeared into the thickets from there, at first the sounds of a struggle were heard, then one of the dogs uttered such a monstrous cry that Ellen had never heard anything like it in her life. After that, everyone began to howl, whine and scream, and pieces of dogs flew towards the tent.
At first, Ellen and Robert thought that these were big stones again, but when they saw that a dog torn in half had been thrown at them, they came into indescribable horror and, leaving everything, rushed to run. Ellen and Robert went to the police first.
The police found a tent and equipment, but there were no pieces of dogs there, so the couple announced that they were crazy. However, friends told Ellen that something similar happened in the national park last month and we just reported about it.
What aliens are doing at Loch Ness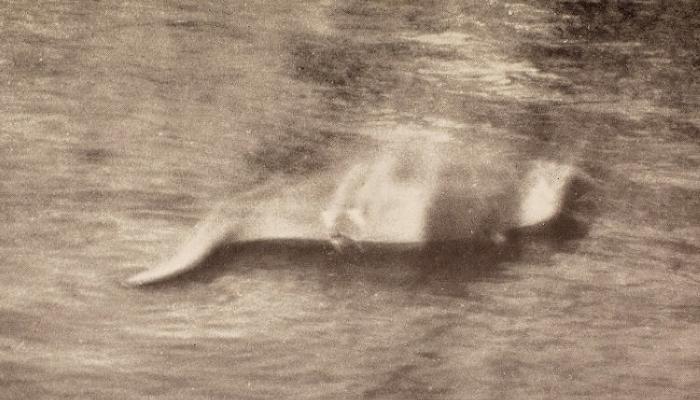 What connects aliens to the Scottish lake monster? And why did many eyewitnesses say that a mysterious force prevented them from taking photos or videos of this monster? There are no answers to these questions yet.
Loch Ness, located in Scotland, is primarily famous for its mysterious monster, nicknamed Nessie, which according to various theories is either a huge eel, or a seal, or a prehistoric dinosaur. In turn, some associate the appearance of Nessie with the activities of aliens, and not from scratch.
It is true that strange lights or disc-shaped UFOs are regularly seen over Loch Ness, but there is also an eyewitness story about how aliens landed on the shore of the lake. This happened on August 14, 1971, when the eyewitness Jan Ove Sudberg (now deceased) was 23 years old. Early in the morning, between about 8:30 and 9:30 am, he was on the shores of Loch Ness in the Foyers Bay area.
Suddenly he stumbled upon something amazing and it was not a monster. Sudberg saw a clearing ahead, on which stood an unusual large object, shaped like a huge cigar. It was about 10 meters long, and at the top there was something like a cockpit. Near the object were "pilots" – humanoid creatures.
There were three of them and they were dressed in tight suits, similar to diving. When they entered the object and the object then rose high into the air, then Sudberg realized that he was observing aliens. As the ship gained altitude, it began to slowly fly over the hills towards the nearby Loch More Lake.
The story doesn't end there. Sudberg was not a Scotsman, he came to Loch Ness as a tourist and flew back to his native Sweden shortly after seeing the aliens. And there a new stage in this strange story began. In Sudberg's house, unusual phenomena began to occur, a poltergeist, he began to receive mysterious phone calls, and later even Men in Black came to him.
Soon Sudberg contacted the British researcher of anomalous phenomena, Ted Holiday, and told him his story. He also complained to him that he could not photograph UFOs and aliens in the photo, although he had a camera with him. He felt as if some force paralyzed his will and did not allow him to do it.
It is curious that Holiday later repeatedly encountered a similar phenomenon from Nessie's eyewitnesses. All of them, when they saw the monster in the lake, for some unknown reason, either could not photograph it, or tried, but they did not succeed.
He also found out that much earlier eyewitnesses of Nessie faced this phenomenon. On November 12, 1933, eyewitness Hugh Gray captured a photograph of Nessie, which is considered the first 100% authentic photograph of the Loch Ness Monster.
Gray's photo shows something serpentine floating in the water. However, few people know that when Gray saw this creature in the lake, he took as many as five pictures before it went under water.
However, only one out of five photographs showed the monster, the rest of the negatives for some reason turned out to be empty.
The conclusion seems to be obvious: the monster in Loch Ness is more than just a large eel, it has some powers to protect it, and in some way it is connected with UFOs and aliens.