Why the Nessies of Scotland are Supernatural Beasts
I'm often asked why I'm so sure that the Nessies of Loch Ness, Scotland are supernatural in nature. Well, I'll tell you: even some of the most famous and credible cases are surrounded by paranormal overtones. I'll share with you a perfect example. It goes like this: Around 10:00 p.m. on May 26, 2007 a man named Gordon Holmes filmed, well, something, in Loch Ness. It was something that turned him into an overnight media sensation – albeit a brief sensation. The day in question was dominated by heavy rain, but which cleared as the evening arrived, allowing Holmes to get clear footage of what looked like some kind of large animal moving at a significant rate of knots in the waters of Loch Ness. The specific location from where all the action was captured was a parking area, on the A82 road, just a couple of miles from Drumnadrochit.  Not only that, Holmes estimated, as he excitedly watched and filmed, that the creature was around fourteen meters in length – which, if true, effectively ruled out everything known to live in the inland waters of the U.K.
Holmes, a lab technician, caught the attention of not just the British media, but also the likes of NBC News and CNN. He, and his near-priceless film, were quickly big news. Holmes said, when the media descended upon him in absolute droves, that he could scarcely believe what he was seeing. It was a large, black-colored animal that had a length of around forty-five feet. His first thought was: giant eel. Holmes told the media of the eel theory: "They have serpent-like features and they may explain all the sightings in Loch Ness over the years."
Long-time Nessie seeker Adrian Shine was moved to comment in a fairly positive fashion. Although describing himself as a skeptic on matters concerning the monsters, Shine was certainly no debunker of this case. Indeed, he said of Gordon Holmes' film that it was "some of the best footage I have seen." Shine was careful to add that while Holmes might have filmed a living beast, there was always a possibility that the whole thing could be explained away by waves, or that it might well have been a case of seeing something we want to see and then interpreting it as a monster – whatever "it" really was. It wasn't long before monster-hunters turned their attentions away from the Loch Ness Monster and in the direction of Holmes himself; something which provoked huge controversies when certain, eye-opening and eyebrows-raising issues came to light.
Cryptozoologist Loren Coleman discovered that Holmes had a biographical page at the Department of Archaeological Sciences at Bradford University, at which he was described as holding the position of Media and IT Technician. But there was more to come. In addition, Coleman demonstrated that Holmes had written a number of books, including The Complex Creation of All Universes; 2000 BC: A Neolithic Solstice Odyssey; and Merlin's Meteorite. Rather intriguingly, Holmes himself said that his then most recent book, Trice Visualization, "…describes a sort of medical condition I have for visualizing a sort of frame from a dream whilst being conscious." They were images that typically lasted for under a minute, and which occurred every two or three months. Did Holmes' seemingly psychic skills give him the ability to see, and even film, one of the supernatural Nessies on that fateful night in May 2007? It's a controversial theory we should not rule out. And the controversy didn't end there. It had scarcely gotten started.
In 2001, much of the U.K.'s cattle herd was decimated by a devastating outbreak of foot and mouth disease. More than ten million animals were put to death. It was around about the time when the grim crisis came to an end – which was in September 2001 – that Holmes had an encounter with another unknown animal that has also been seen at Loch Ness. It was one of the mysterious Alien Big Cats, or ABCs, that Merrily Harpur believes to be body-morphing daimons. The location of Holmes' encounter was the little hamlet of Newby Cote, near Clapham, Yorkshire Dales, England – where the ABC was stalking a group of frightened sheep. Holmes also claimed to have photographed fairies, at a place called Load Saddle Well, on the wilds of Ilkley Moor, England. It's an area renowned for its many and varied encounters of the UFO kind, and near to what is called the Twelve Apostles. An ancient circle of standing stones, the Twelve Apostles were constructed during the Bronze Age. It was things like this that led Loren Coleman to say:  "Realistically, we must now admit, at the very least, Gordon T. Holmes is a bit eccentric." Or maybe he isn't.
Many within the monster-hunter community felt that Holmes' claims to have seen both fairies and an alien big cat impacted deeply and negatively on his film-footage of an alleged Loch Ness Monster. I disagreed. I pointed out that it only impacts negatively if we rigidly holds to the theory that the Nessies are flesh and blood animals. If, as I have suggested time and again, the creatures are not what they appear to be, then Holmes' claims may not be so outlandish, after all. They just might be right on the money. Let's look at the facts: Holmes undeniably filmed something of paramount importance, something which caught the attention of the world's mainstream media. This was not faked footage. Even Adrian Shine was not unimpressed by it. In that sense, the film has significant credentials.
Let's not forget, too, that Holmes claimed the psychic ability to visualize "a sort of frame" from a dream "whilst being conscious." In other words, Holmes may have been able to impact on, and even affect, what we term reality. The nature of reality was something that Nessie-seeker Ted Holiday pondered on extensively in the 1970s, when confronted by the undeniably stranger aspects of the Nessie affair. And if Holmes' abilities allowed him to see one supernatural monster, perhaps that is why he was also able to catch sight of yet another mysterious creature: one of those alien big cats.
So, what we have with Gordon Holmes is a man who filmed a large creature in Loch Ness, who possessed unusual, psychic abilities, and who – probably as a result of those same abilities – was able to tap into a strange, ethereal and usually unseen realm dominated by other monsters and fabulous, magical creatures, too. Gordon Holmes' film, in relation to the Loch Ness Monster, was the undeniable highlight of the first decade of the 21st Century. That the footage, the man who shot the film, and just about every attendant aspect of the story, were steeped in matters of a supernatural nature, demonstrates something notable: that there is something incredibly weird about the Nessies. They're not what they appear to be. Nor are they what many Nessie-seekers want them to be. Too bad. Embrace the supernatural side of the Nessie phenomenon or remain destined to never get the answers. The choice is yours.
Source: Mysterious Universe
Scientist finds polar bear DNA in Bigfoot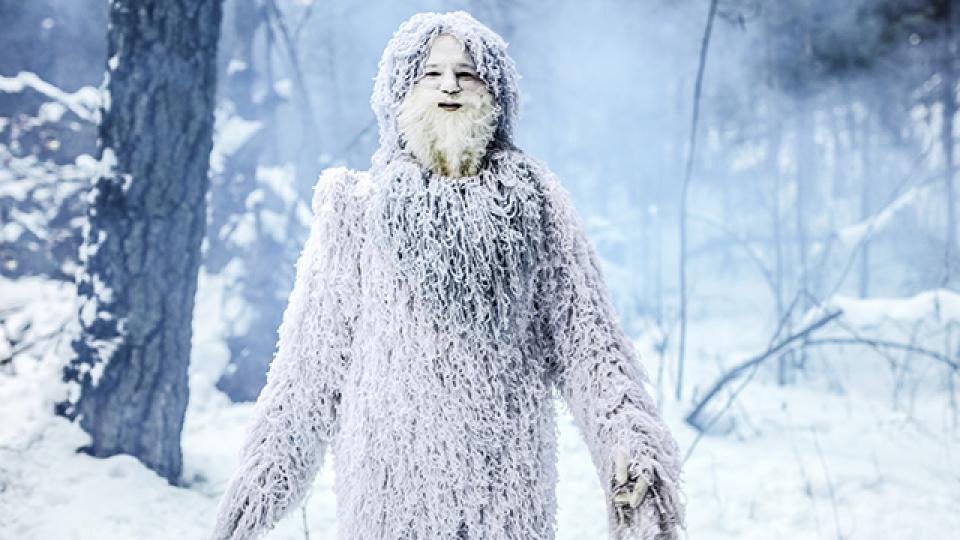 British scientists examined yeti DNA and found a strong similarity to polar bear DNA. For analysis, they took the wool of a creature that was killed by a hunter in the Himalayas 30 years ago.
Brian Sykes, a geneticist at the University of Oxford, examined the DNA of the Bigfoot Yeti and found similarities to the DNA of a polar bear, according to Daily Star.
For analysis, Sykes took the wool of a creature killed by a hunter in the Himalayas 30 years ago, from which they made a stuffed animal. The result showed a match with the DNA of an ancient polar bear that became extinct at least 40,000 years ago. The geneticist suggests that the Yeti is a hybrid of a brown bear and a polar bear that arrived in the mountain range from the Arctic north many years ago. For this reason, it behaves differently from an animal of this species.
Now the professor wants to obtain samples of Bigfoot hair from all over the world in order to subject them to the most difficult DNA tests and continue research in this direction.
In 2019, the FBI released documents revealing the results of analysis of hair and biologic tissue allegedly belonging to Bigfoot. The samples were sent in 1976 by yeti hunter Peter Byrne. Research results showed that they belonged to a deer.
Bigfoot is a large humanoid creature from modern folklore, which is believed to live in forest or mountain areas that are inaccessible to humans. It is believed that it is an ancient hominid that has survived to our time, but scientists are skeptical about the likelihood of its existence. In particular, all cases of its observation or possible traces are explained by hoax or mistaken recognition of animal tracks.
When was the last time a Bigfoot was seen?
In 2020, the appearance of Bigfoot was noted in Australia, the relic forests of Canada, in the west of the USA, in the north of Scandinavia.
In the spurs of the Himalayas, wild hairy people of small stature were seen, resembling a Flores man (fossil dwarf species of people. Also known as the "hobbit" by analogy with the creatures invented by J. Tolkien. – Ed.).
In October, locals informed that in the jungle of Africa, in the Congo region, there is an upright creature similar to a Yeti.
Traces of Bigfoot, his refuge are regularly found in Komi. Yeti visits have recently been reported from eyewitnesses from the Karelian Isthmus and the border zone near Vyborg, where there are dungeons and a huge bunker near an abandoned military airfield.
Strange photo was taken by tourists near Loch Ness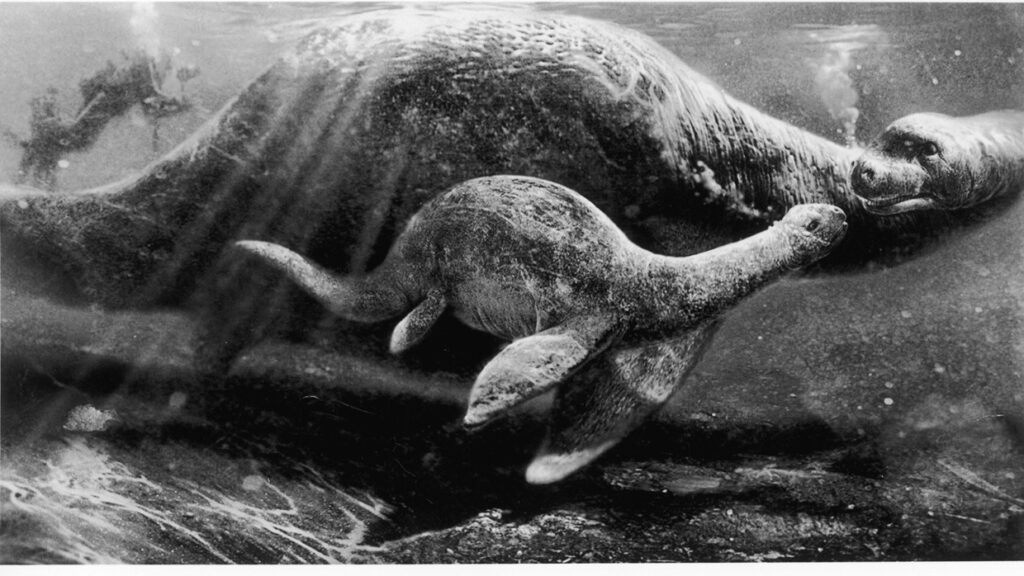 Inverness, December 23. A new photograph of a mysterious creature "the size of a very large seal" in Loch Ness has been announced as another official sighting of the Loch Ness monster.
Tourist Karen Scott, returning from Aberdeen, noticed a strange creature in the Scottish Loch Ness. The woman managed to capture her observation in the photo. At first, Scott took what he saw for a big bird, she admitted to reporters. According to the traveler, while she took out the camera, the mysterious creature managed to submerge itself under the water.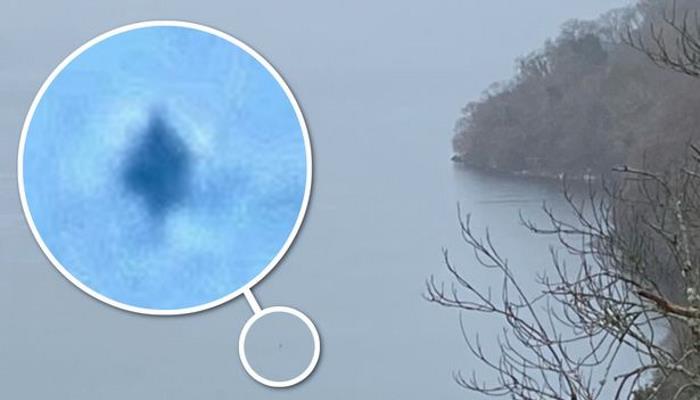 "By the time I turned on the camera on my phone, it was slowly submerged under the water and then reappeared at a short distance," she shared.
Scott and her friend compared the creature they saw to a large seal, but workers at the lake have denied this assumption. According to experts, seals rarely get that far into Loch Ness.
The tourist flow to these places in 2020 was much lower than in previous years due to the coronavirus pandemic, experts studying Nessie noted. Despite this circumstance, during this year, travelers recorded a large amount of evidence of the existence of the Loch Ness monster, scientists were surprised.
In Africa, some tribes still believe in the existence of a dinosaur on the Congo River
There are already a great many cryptids in our world. But at the same time, we do not have any evidence of their real existence, except for legends and eyewitness accounts. Of course the ocean is still a very unexplored sphere of the Earth. There may indeed be some prehistoric cryptids preserved there. For example, there is one horseshoe crab, which is almost 500 million years old. 
But in Africa there has long been a belief about a certain Mokele-Mbemba, who lives in the Congo basin. This legend confuses scientists. If the most ancient creatures can still be preserved in the ocean, then they could hardly remain on Earth, especially when it comes to dinosaurs.
However, judging by the descriptions of local residents, either some sauropod from the Jurassic period or a real plesiosaur lives in the Congo. It is not known exactly who it is about. The appearance of this creature, described by eyewitnesses from Africa, often resembles the Loch Ness monster.
Mokele-mbemba is credited with a long neck, a raptor's head and aggressive predatory behavior. According to some tribes, a mysterious dinosaur can hunt hippos that are afraid of him and go away. According to other sources, he is a herbivore. No matter how many expeditions were organized to the Congo to search for this creature, not one of them was crowned with success. None of the naturalists have come across a mokele mbembe. This sometimes gives the impression that this creature is just a product of the mythology of local residents.
In 2001, the BBC and Discovery Channel filmed an entire movie dedicated to the search for the mysterious Mokele Mbembe. From conversations with representatives of tribes, experts found out that the mysterious creature could be …. A common rhino.
The fact is that there are practically no rhinos in the Congo basin. Local peoples are usually not fond of distant travel. But rhinos could well have lived in these lands centuries ago. From all this, naturalists concluded that by mokele-mbembe they mean any of the African rhinos.
Moreover, when one of the experts showed the local a photograph of a rhinoceros, they replied that it was the same mythical monster. Therefore, scientists thought that the legend was created by those who personally saw these giant pig-like animals in distant times. In addition, the mysterious traces of mokele-mbembe,
True, it is worth considering the opinion of cryptozoologists who are looking for outlandish creatures on Earth. Over a century of this entire cryptozoological campaign, researchers talked to many locals in the Congo and received very mixed information.
Some Africans said that the mokele-mbembe has a very long neck, more characteristic of a dinosaur, as well as the existing scales. Moreover, there was information about the carnivorousness of this beast. In this case, this animal can no longer be equated with a rhinoceros. Almost nowhere was it reported that the beast had a giant horn.
A biologist named Roy McCull undertook two expeditions to find the mokele-mbembe and failed. But he is still sure that the mysterious creature is not a rhino at all, but a real sauropod that has survived to this day.
McCull strongly disagrees that the mokele-mbembe could be a mammal or an amphibian. But the official science does not recognize the existence of surviving dinosaurs at all, and calls the legend of the African "dinosaur" an ordinary fantasy