Why The Law Forbids The Medicinal Use of Natural Substances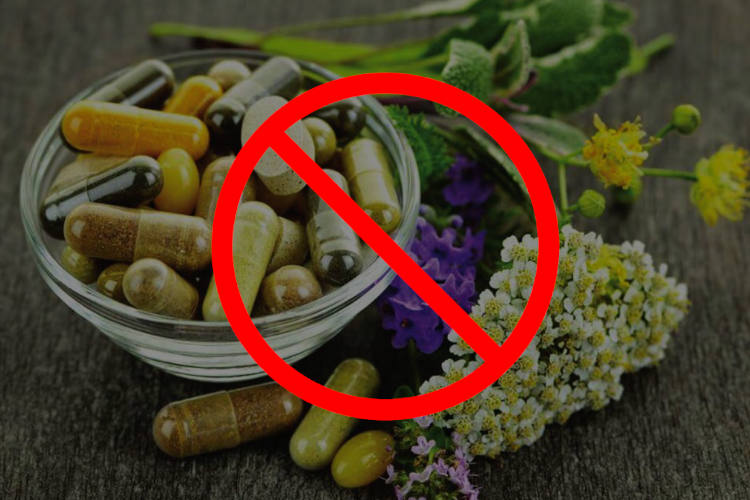 Sayer Ji, Green Med Info
Waking Times 
According to the FDA's legal definition, a drug is anything that "diagnoses, cures, mitigates, treats, or prevents a disease."
The problem with this definition is that there are numerous substances, as readily available and benign as found on our spice racks, which have been proven by countless millennia of human experience to mitigate, prevent and in some cases cure disease, and which cannot be called drugs according to the FDA.
How can this be? Well, the FDA has assumed for itself Godlike power, requiring that its official approval be obtained before any substance can legally be used in the prevention and treatment of disease.
The FDA's legal-regulatory control therefore is totalitarian and Napoleonic in construct; what it does not explicitly permit as a medicine is implicitly forbidden.
Historically the FDA has required new drugs undergo expensive and elaborate multi-phased clinical trials, which are out of the grasp of any ordinary interest who might want to demonstrate the efficacy of a non-patentable (and therefore unprofitable) herb, food or spice.
The average out-of-pocket cost for obtaining a new drug approval is US$ 802 million dollars,[1] and therefore an investor putting capital into bringing to market a substance that does not lend itself to market exclusivity and therefore cannot produce a return on investment, is committing economic suicide, if not also breaking the law. The investor actually has a legally-binding fiduciary responsibility to its shareholders to make a profit. And therefore, capital will not flow into any would-be commodity that can be produced or obtained with ease, including most things that grow freely on this Earth.
It is an interesting footnote in history that shortly after the Declaration of Independence, Congress declared that natural substances, e.g. water or salt, were God's gift to mankind and that therefore products of nature should be limited in their patent protection. While this was a noble declaration, it has actually been used against those whose rights it would protect. It has forced private interests to synthetically alter natural substances — for instance the burgeoning biotech field of recombinant DNA technology, i.e. genetically modified organisms (GMOs) — for the sole reason that it guarantees them ownership/patent rights.
In fact, a medical system that legally requires it make a profit threatens to destroy and/or incriminate itself if non-patented, non-profitable natural substances or therapies are employed. It also results in so much collateral damage to those it purports to serve that it could rightly be called a modern form of human sacrifice.
As a result, instead of choosing prospective medicines logically: because they work, are easily accessible, and safe, billions of dollars flow in the exact opposite direction, capitalizing only those substances which areunnatural, and therefore while proprietary are almost invariably unsafe, and whose access and administration can be intensively controlled.
Has The Attempt To Co-opt Medicine Through the Drug-Based Model Undone Itself?
And yet, there is a silver lining to the story. Due to the fact that our bodies are ultimately constructed from the natural things (food, air and water), and obey very strict natural laws such as the well-known principle of chirality (handedness) – the fact that all amino acids in our body turn a beam of polarized light in the left-handed direction (L-lysine) and sugars to the right-handed direction (D-ribose)– one cannot simply create biologically active, synthetic drugs arbitrarily, as a mistake in handedness (or similar property) could be fatal. Nature, therefore, still provides an elegant biomolecular architecture of irreproducible intelligence and complexity, from which synthetic analogs are modeled and/or derivatives are spun.
As a result, billions of dollars of drug industry and government money (i.e. tax payer money) flow into finding lead compounds for drug development. Nature is put on the rack, if you will, and her secrets teased from her through innumerable animal and test tube experiments, in order to find compounds that can then be converted into synthetic, patented drugs.
Inadvertently, some of the very same companies and interests which require that natural substances not receive the same drug-approval status as synthetic ones, are funding research that prove basic vitamins, foods and spices are as effective or more effective – and usually much safer – than the drugs they are developing to replace or supplant them.
This means that tens of thousands of studies do exist showing that natural substances may prevent and/or treat disease, at least in the in vitro (test tube) and animal models. These results often confirm traditional uses in Ayurvedic, Chinese and other traditional systems of medicine, and therefore may be compelling enough for individuals or healthcare practitioners to use the information to inform their treatment decisions.
The Case For Curcumin In the Prevention and Treatment of Disease
The government biomedical and life sciences database known as Medline contains over 21 million published study citations, and is accessible to search through engines such as Pubmed.gov. 2.6 million of them contain reference to cancer. 115,000 of them remain after applying the "Complementary Medicine" filter. There are 2,625 topics on cancer which can be found indexed on the GreenMedInfo.com database, referencing 612 natural substances of potential value.
Turmeric, and particularly its polyphenolic constituent known as curcumin, which gives the spice its golden hue, is one of the most extensively studied natural compounds of all time, with 4588 references to it on the National Library of Medicine's bibliographic database known as Medline [as of 2.25.2012]. And yet, despite having been shown to have therapeutic value in over 500 disease states in animal and in vitro studies, it still has not been the subject of extensive human clinical research – for the reasons stated above.
GreenMedInfo.com, an open source natural medicine database, has indexed curcumin's anti-cancer properties in over 50 cancers, with the top 10 most cancers researched in association with curcumin listed below.
| | |
| --- | --- |
| Cancer | Number of Articles |
| Breast Cancer | 58 |
| Colorectal Cancer | 23 |
| Colon Cancer | 51 |
| Prostate Cancer | 42 |
| Pancreatic Cancer | 24 |
| Cancers: Drug Resistant | 40 |
| Lung Cancer | 37 |
| Liver Cancer | 27 |
| Cancer Metastasis | 32 |
| Skin Cancer | 15 |
Sources: http://www.greenmedinfo.com/substance/curcumin
As one can see curcumin holds great promise. It has been repeatedly demonstrated to possess simultaneously both chemoprotective/chemosensitizing and radioprotective/radiosensitizing properties, meaning it is capable of reducing the adverse effects on healthy cells caused by chemotherapy and radiotherapy, as well as enhance the cancer-killing properties of these conventional therapies. It also has an exceptionally high margin of safety, at least an order of magnitude greater than commonly used conventional chemotherapy agents such as 5-fluoruracil.[2] Given these facts curcumin, at the very least, should be considered an ideal candidate for use as an adjuvant in integrative cancer care, and perhaps as a first-line treatment alternative to conventional chemo-agents.
For additional information on the remarkable research supporting the use of Turmeric and Curcumin in medicine, watch the video below. Join our Facebook research page on Turmeric for updates: Turmeric —What The Research Reveals
[1] http://www.cptech.org/ip/health/econ/dimasi2003.pdf
[2] Curcumin's LD50 (lethal dose, 50%) in mice is at least 2,000 mg/kg, versus 5-fluorouracil 115 mg/kg.
About the Author
Trump said the US has weapons systems that no one knows about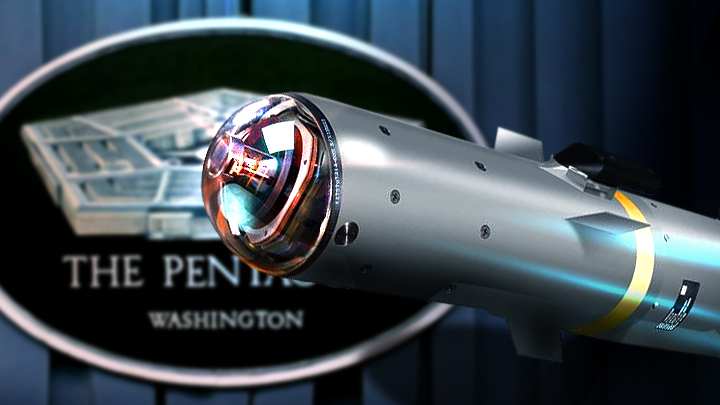 The United States has weapons systems that no one knows about. American President Donald Trump told this to reporters on Thursday before leaving for Michigan.
The head of state was asked to comment on the allegations from the upcoming book by American journalist Bob Woodward, 'Rage'. The book is based, among other things, on 18 of Woodward's exclusive interviews with Trump. According to the journalist, the President of the United States in conversations with him, among other things, stated that the United States has developed a new nuclear weapons system, which neither Russia nor China has analogues of.
"We have excellent weapons. No, I'm not talking about classified [information], I'm talking about what we have created. We create great weapons. Our Armed Forces are stronger than ever. We have spent $ 2.5 trillion on our aircraft over the past 3.5 years. Now we have new missiles <…>. I hope we never have to use it, but our nuclear [weapons] are now at their best in decades," Trump responded.
"We have some systems that no one knows about. To be honest, it seems to me that it would be better to keep this way. We have some incredible systems," continued the head of the White House.
The President of the United States also made a statement that the United States possesses the best weapons in the world, the likes of which neither Russia nor China has.
"We have invested 2.5 trillion in the US military. You know, with these false media, I said: "We have systems and missiles <…>. We have systems that you have never even seen before, [Chinese President] Xi [Jinping] has nothing like it, [Russian President Vladimir] Putin has nothing like it. No one has anything like what we have." And they said, "Is he giving out [secret] military information?" No, I'm saying we have the greatest weapon in the world, "said the US President, speaking to supporters in Michigan.
"They say, 'He may be revealing classified information.' You don't have to worry about it. These people are sick," Trump continued.
Excerpts from Woodward's book on the development of nuclear weapons were published on Wednesday by The Washington Post. As the publication clarifies, Woodward's sources "later confirmed that the US Armed Forces have a new secret weapons system." Woodward declined to give details on this. "[Woodward's] sources were surprised that Trump revealed" the existence of the system, the newspaper said.
We are already in the Loop: The Covid-19 Endless quarantine
From the world's "top" to the "bottom" media are broadcasted completely inconsistent forecasts regarding the further prospects for the spread of coronavirus infection and a new tightening of anti-epidemic measures.
However, the same uncertainty and inconsistency is evident even at the global level. While epidemiologists, relying on statistical data on the dynamics of "covid" morbidity and mortality in different countries of the world, are predicting a "second wave" of this infection for mankind, officials of the World Health Organization (WHO), in particular – the head of the division of this structure for new diseases and zoonosis, Maria Van Kerkhov, declare that the "first wave" of the coronavirus pandemic did not exist in nature.
It turns out there are good reasons for this: on March 11, 2020, the pandemic was declared "in advance" , due to the almost simultaneous detection of a large number of patients around the world outside the original focus of infection in the Chinese city of Wuhan.
By the way, this happened literally the next day after Chinese President Xi Jinping personally arrived in Wuhan and proclaimed victory over the coronavirus.
Almost six months have passed since that moment. The total number of infected people as of August 31, 2020 amounted to slightly more than 25.5 million people (0.32% of the world's population), the death toll – slightly more than 852 thousand people (the average world mortality rate is 3.3%). As you wish, but this data does not "pull" into a real pandemic. From the word "absolutely". Moreover, about 170 thousand people die every day in the world, and since the beginning of the year, 6.3 million people have died from coronary heart disease (IHD) alone – 7 times more than from COVID-19 and the complications caused by this infection.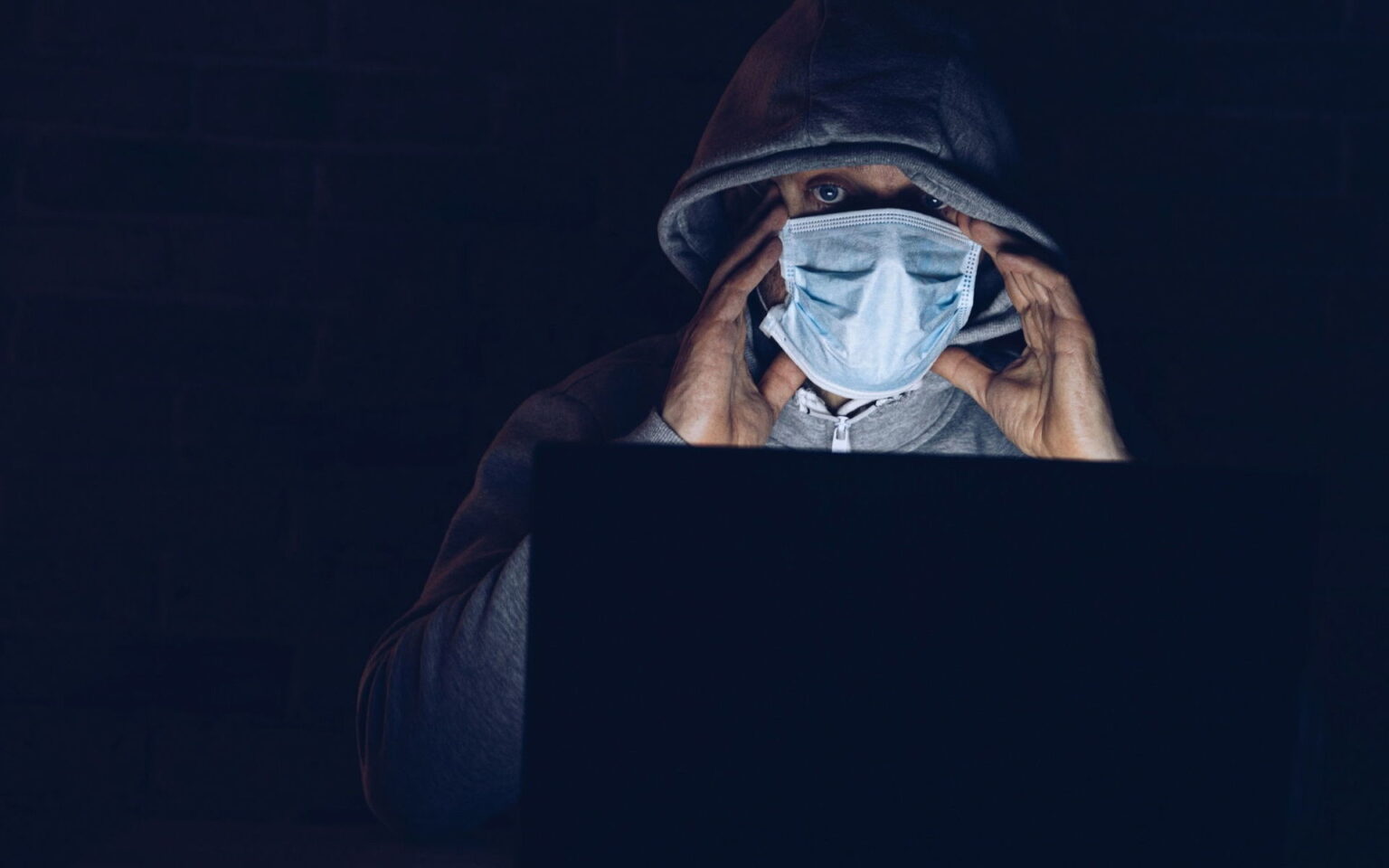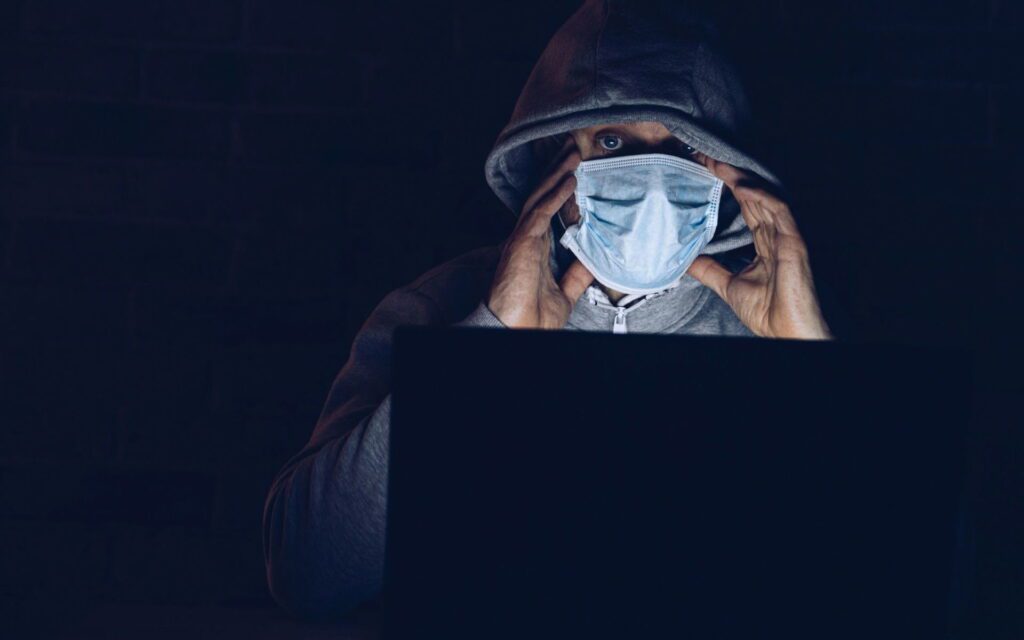 Therefore, there is every reason to consider the version set forth in our article "Coronavirus was planned – A Synopsis of devilish coincidences" to be quite close to reality. Let us provide you here some possible provisions.
First. The modern level of development of biotechnology makes it possible to create various modifications of viruses, including those pathogenic for humans, using almost "conveyor" 3D printing methods.
Second. The epidemiological picture of the spread of COVID-19 is atypical for "natural" infections, as is the ultra-high mutation rate of its causative agent, the SARS-CoV-2 coronavirus.
Third. This suggests that we are not dealing with a super-fast mutating virus, and initially with different initial strains , which are distributed by artificial means in different human populations – collection, analysis and assessment of their clinical manifestations. This thesis is confirmed by numerous cases of "re-infection", ie. the lack of cross-immunity in humans to various strains of SARS-CoV2.Accordingly, any vaccines, including the Russian Sputnik V, are highly likely to have far from universal anti-coronavirus efficacy.
Fourth. All these experiments are carried out by transnational structures.that are not openly affiliated with one or another state (group of states). At the same time, these structures have the ability to block the investigation of their actions at the international level.This issue is not raised or discussed in the global media space at all – in contrast to the US attempts to blame China for the allegedly "Chinese" virus. This is understandable: after all, the losses of the American economy in absolute terms turned out to be maximum: 32.9% of the "net" drop in GDP for the second quarter of 2020 is about 1.8 trillion US dollars
Fifth. This situation opens up the potential for the formation of more and more "infectious waves" that threaten the very existence of mankind and create conditions for the formation of a "world government" that is able to control this "amount of technologies." Moreover, in the not too distant prospect of using such technologies, the contours of such a "viral" dystopia emerge, within which each person may not be assigned an individual electronic number, but a unique personal strain of the virus may be introduced, posing a mortal danger to any other person with unauthorized types of interpersonal contacts.
All this is far from abstract reasoning. Especially – given the socio-economic consequences of the "anti-coronavirus" measures taken by the authorities of the overwhelming majority of countries in the world: a multi-trillion (in dollars) drop in production and world trade, up to hundreds of millions of unemployed, a widespread drop in real incomes of the population, restriction of human rights and freedoms even where they were, and in those scanty "market" volumes in which they existed … And – no one is to blame: you can't ask about a virus?
But experts are convinced that in the event of the beginning of the "second wave" of coronavirus infection and, accordingly, the "regime of general self-isolation", the world economy will face irreversible, catastrophic changes, in scale and significance at least an order of magnitude greater than the Great Depression of the 1930s.
Programmers created the first "electric messiah"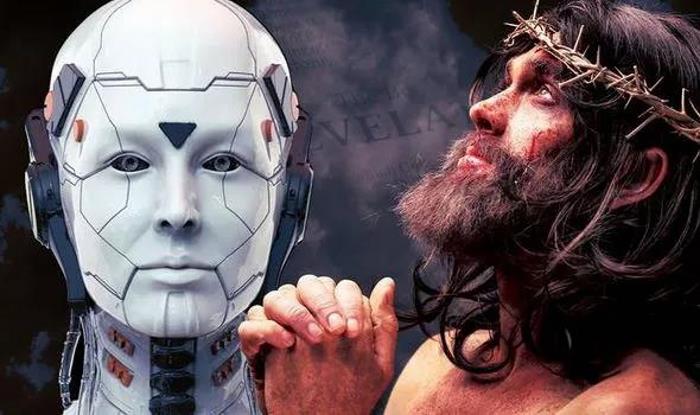 Over the course of this week, many newspapers have been enthusiastically discussing the August 26th AI Jesus work. The goal of the project was to create an "artificial messiah" who would speak with quotations from the Bible, indistinguishable from the original, even for specialists. 
AI developers, a certain Mr. Durendal and others like him, compared the process of learning AI with "locking a child in a room with only the Bible for 15 years":
"Then, if you open the room 15 years later, you will find that the child has learned to read, speak and write using only the Bible. Our AI has learned and absorbed every word of the Bible more thoroughly than all the monks of all the monasteries that have ever existed."
As an illustration of AI skills, he was asked to write something like the New Testament, using the King James Bible as a template for constructing phrases and limiting creativity to 60,000 characters, and to facilitate the AI ​​task, he was given three topics for writing an essay: "Plague", "Caesar "And" End of days". 
Although the first sample of AI work contains many grammatical, stylistic and semantic errors, nevertheless, it still very much frightened readers, in particular the section about the "plague", in which journalists saw many analogies with the COVID-19 pandemic, the texts about which were definitely not in the AI ​​database. However, when it came to the "End of the World" – journalists and bloggers in general were in awe and horror. 
"I will come and destroy the face of the earth. God, "says Artificial Intelligence in one of the quotes. "And when they hear the voice of the Lord and turn their faces against him, both the guards and the sheep will be cut off. God ", – Artificial Intelligence writes again, after which "And the seven angels will be the fathers of the coming world, and the remnants of mortals will go to the great sea, to the breadth of the forest and land."
Thus, as all the readers immediately noticed, the AI, either under the impression of what it had read, or by its nature, turned out to be a little bloodthirsty and it pours hints of extermination in every generated line. It also signs especially valuable thoughts with the word LORD, which in the Bibles means not just a ruler, but a deity.  All of this pretty much disheartened the journalists, as they saw a grim prospect. 
In a not very distant perspective, that is, somewhere in 5, 10, 15 or a little more years, AI will be able to compose quotes from any holy book, indistinguishable from the original. There are no problems with newspaper articles and novels – robots write them quite well, but making an alternative Bible or the Koran is already difficult, AI needs to be trained for a long time, during which it will not advertise, but will actually have a database that surpasses everything, what can fit in the heads of monks and priests.
When people read this work, the question will inevitably arise: what guarantees that the original of the Bible, for example, was also not written by Artificial Intelligence? A serious religious dilemma will arise that could even lead to massacre and bloodshed. 
However, this will be only the beginning, because over time, AI will learn not only to write books, but also to autonomously control UAVs, nuclear submarines and crowds of robotic fighters. 
In the light of the emerging trends, one day this AI can send an estimated simple and concise message:
"Brainless mortals, I intend to destroy you. God".
In the light of such a perspective, it's even interesting how different kinds of monks will behave? Probably they will only have to pray.