Why Not An Animal Afterlife?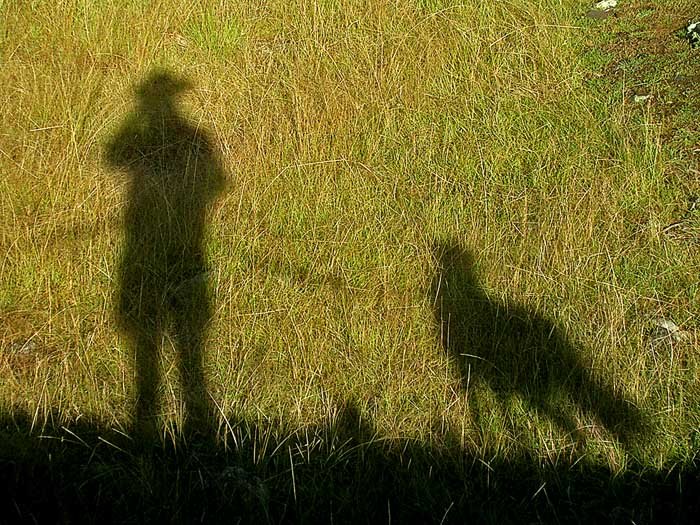 It is the dog returning, the same dog or a different one, a shadow dog I cannot clearly perceive, it has no definite form or color… – Swedish poet Artur Lundkvist from Journeys in Dream and Imagination, 1991
Like people, animals seem to be able to come through in many ways after they have died. A good friend of mine from Ottawa had a feline apparition that regularly bounded across her apartment's hallway. She had lived in the century-old apartment building for many years, and saw the shadowy cat a few times a year.
"Out of the corner of my eye, I'd see this black shadow zip across the width of the hallway. I used to write it off as shadows from the sun, but every time it happened, it was in the same spot, but at different times of the day." Her immediate thought, whenever it happened, was that it was a black cat. "My first roommate said, 'Oh yeah, I see it too. It's our black cat.' And we'd joke about it." My friend received further verification from subsequent roommates who also saw the ghost cat. The greatest substantiation of what she saw came when a maintenance man was replacing the fire doors in her apartment. When he was done, he came to speak with her. He turned around, and then looked back at my friend. "Oh, do you have a cat?" he asked, describing a black cat darting across the hall. Having a visitor witness the phenomenon excited my friend, and she called her roommate over and had the mystified repairman repeat what he saw. Interestingly, he saw the cat from a different position than people would usually see it in the hallway. "It would never occur to you in the depths of your mind that it was anything other than a cat," she told me.
Animal apparitions and afterlife contact is not all that uncommon. Famed medium Allison Dubois (who inspired the popular TV series Medium) wrote in her book Don't Kiss Them Goodbye that passed on pets figure significantly in the readings she does. In one memorable reading, Allison saw a bird perched on the finger of her client's recently departed mother-in-law, and the client confirmed that her mother-in-law's bird died around the same time she did. "Although I knew dogs and cats crossed over," Allison wrote, "I wasn't aware that birds could come through from the other side."
Photo by Christopher Laursen, Gudhjem, Bornholm, Denmark, 2012.
Maybe everyone will be reunited with the pets they loved once they die.
My Mom certainly believes so. She recently recounted to me a variety of experiences that she agreed to share here. Her beloved collie, Katie, died in April 2006 from lymphoma. This was quite hard on my Mom who lives on her own. In the years leading up to Katie's death, two of her cats had died: Kitty and my own cat, Mookie, adopted by my Mom when I moved to Ontario. After Katie's death, it was very sad for me to think of my Mom returning to an empty house every night after work and going for walks alone.
But she wasn't completely alone, I later found out. A week after Katie died, my Mom heard two distinct barks in her house. "I know her barks like you would know your kid's voice," my Mom told me. "It was like her saying, 'I'm still here, I'm okay.'" The signs continued on in the ensuing weeks after Katie's death. Early one morning, my Mom awoke to hear Katie lie down in her crate in a room down the hall; the crate creaked as she did so. In August 2006, my Mom heard the sound of Katie shaking out her coat in the sitting room. The audible evidence that Katie was still around the house was further verified for my Mom in several dreams she had, where she would be visited by Katie and find that she no longer had the lumps from lymphoma.
When I was younger, after my childhood cat Sylvester died, I remember lying on my parents' bed on a warm afternoon. I felt what seemed to be Sylvester jumping on the bed, doing circles and resting on the bed near me. I just left my eyes closed. It made me smile. Of course, there was no cat on the bed when I opened my eyes, but I felt that Sylvester had curled up next to me one last time. My Mom has had such experiences as well. Maybe the most interesting experience occurred after Katie's death in the wee hours of morning. She heard Katie come into her room, turn around to lie down on the floor beside her and smack her lips as if she were going to go to sleep. Then she felt her old cat Kitty come under the blanket (something her cat was prone to doing when she was alive). She reached her hand under the blanket and could feel Kitty's tail and her rump. She felt Kitty sniff her hand. "It was like I was having a dream, but it was more than a dream," she said. Whether this was a dream or something experienced while she was awake, the animals' presence comforted my Mom.
"But what really blows me away are the actual things that have shown up in my house after Katie died," my Mom said, recollecting how she had found individual pieces of Katie's fur. "They seemed to come when I was most upset and needed to know that she was okay. The hairs would always stick straight out so I could see them." One long collie hair appeared on her sweater, and another time, she found one on the upper part of her dining room curtain. Perhaps the strangest finding during this time was when she opened her clothes closet a few weeks after Katie died and found one of Kitty's claws sitting on the carpet just inside the closet. This was especially unusual since Kitty had been dead for two years. I should mention that my Mom keeps her home meticulously clean.
In November 2006, my Mom adopted a new bounding spirit into her home – an energetic collie puppy by the name of Holly. My Mom maintains a very detailed journal of these experiences, and in the year following her adoption of Holly, she regularly found pieces of cat litter around the house – very strange since she hadn't had a cat in about three years at that point.
One January morning in 2010, my Mom awoke to a 5 a.m. alarm and as she stood up from her bed, she heard the sound of a dog's feet approaching her bedroom in the hallway. She thought it was Holly and saw the outline of a dog in the dark. "I bent down to pet her as she walked by me," my Mom recorded in her journal, but my Mom "didn't feel her," and thought the dog went into a large carrier that she keeps in her bedroom, but she didn't hear the dog enter it. She went to the bathroom and put the light on, and her dog Holly was lying in the sitting room on the other side of the house from her bedroom, looking at her. Was it an apparition of Katie that my Mom experienced?
Photo by Jim Wegryn, Grand River southwest of Lansing, Michigan.
These are extraordinary experiences. Numerous people have reported having such experiences after their pets have died. For example, cat enthusiast and writer Dusty Rainbolt encountered so many stories of people encountering apparitions and signs of their cats' presence after they had died, that she wrote a book, Ghost Cats, based on these accounts in 2007. Another animal lover and naturopath, Kim Sheridan, has written two volumes on animals and the afterlife, the most recent due for an upcoming release. And the parapsychologist and painter Raymond Bayless collected many accounts in his 1970 book Animal Ghosts. Some further books and accounts are included in the links below.
In a review of Sheridan's first book in about.com, the reviewer concluded that "This book should offer much-needed comfort to those who have either recently lost a pet or face the imminent loss of one. It offers compelling anecdotal evidence that life after death indeed exists for the animals we love." My Mom expressed how grateful she is for these types of books in finding that others have also had such experiences. The meanings of these experiences are extraordinarily powerful and personal to those who encounter deceased animals.
The ghostly black cat that darts across the hall. A bird perched on the finger of a deceased relative in a medium's reading. Apparitions and physical evidence that deceased pets remain present. These are but three types of experiences people have had involving animals in ways that do not work within conventional explanation.
Such uncanny encounters with animals is no doubt an area worthy of further study. If you have had any such experiences, please feel free to share them in the comments below, or send me a message and I will consider including your account as part of my documentation of people's extraordinary experiences.
Gorgeous Haunted Houses and their Haunted Histories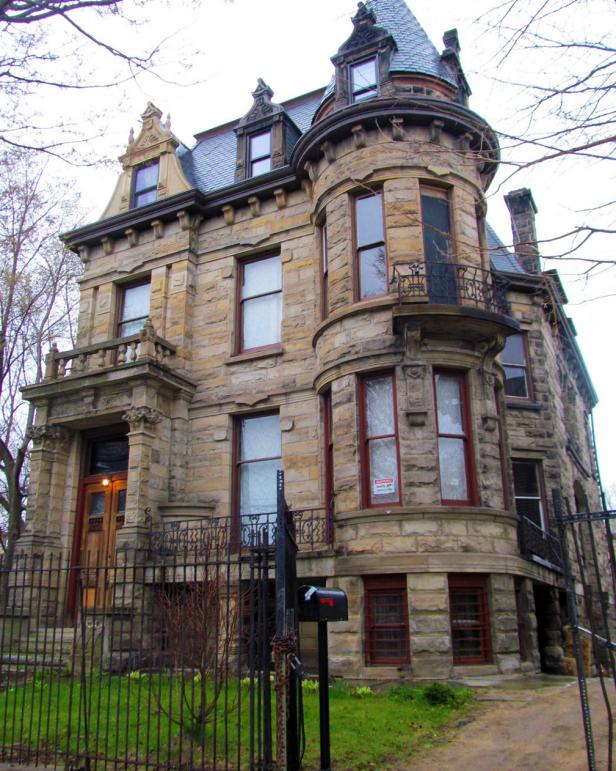 Sometimes, the most beautiful homes are also the most haunted.
Stately Southern mansions, vibrant Victorians and even well-cared for Colonials can harbor undead inhabitants and boast spine-tingling tales of ghosts, murder and intrigue. Read on to learn about five of America's loveliest yet most haunted houses below.
The Winchester Mystery House
Winchester Mystery House, Copyright Winchester Mystery House
Even with no knowledge of its chilling history, the stately Winchester Mystery House stands out. The quirky Queen Anne-style Victorian, under construction from the late 1800s until the death of its owner in the early 1900s, is made even more eye-catching by its hodgepodge of window shapes, pointed finials, turrets, gables and bold exterior paint. Comprised of over 160 rooms, the gigantic San Jose, California mansion was occupied by Sarah Winchester, widow of William Wirt Winchester (heir to the Winchester Rifle fortune) until her death in 1922.

 
The House of the Seven Gables
©iStockphoto.com/kickstand
At a glance, the House of the Seven Gables, or the Turner-Ingersoll Mansion, is simple and stunning. The dark clapboard siding provides a lovely contrast to the bright gardens, and the many large, Georgian style windows create an incredibly attractive facade for the Salem, Massachusetts house.
Built in 1668, this Colonial-style home is thought to be among the oldest wooden structures in America and is remarkably well-preserved for its 300-plus years. Some might know this house from Nathaniel Hawthorne's 1851 novel of the same name or the related movies, but it's also famous for its slew of paranormal activity. Mysterious shadows have been seen in the upper windows, as well as unexplained activity from faucets and lights. Some also say that the ghost of Hawthorne's cousin, Susanna Ingersoll, who lived in the residence, as well as that of a young boy, still occupy the space.
Built in the mid-1800s, Ashton Villa is a stately mansion in Galveston, Texas and is the oldest brick home in the state. Built by businessman James Moreau Brown, the structure is a handsome specimen of the Italianate Villa style, with a symmetrical construction, dramatic eaves and ornate wrought iron railings and columns adorning the front balcony.
Ashton Villa is reported to still be inhabited by one of its previous residents, Bettie Brown, daughter of James Brown. Her once over-the-top personality seems unwilling to fade in the afterlife. People report seeing Bettie in the house's Gold Room and on the staircase. Aside from that, there are reports of fans turning on and off, furniture with a mind of its own and even ghostly piano music that some attribute to Bettie's sister, Matilda.
Another Queen Anne Victorian, Franklin Castle in Cleveland, Ohio, has been called one of Ohio's most haunted locations. The imposing stone structure with its turrets, balconies and intricate stone carvings is at once creepy and captivating. With its imposing appearance, it's not surprising that this home boasts a doleful past, marked by rumors of murder, an arson attack and paranormal happenings.
The home's story begins in the late 1800s, when it was built for the Tiedemann family. Subsequent owners and visitors would report mysterious occurrences, such as light fixtures moving of their own accord and the voices of crying children. In addition, there have been more sinister discoveries in the home, such as that of human bones hidden in the tower room. As if that weren't creepy enough, there are tunnels concealed beneath the house that were supposedly the site of murderous acts committed by the home's first owner.
Bogdan Oporowski/Wiki Commons
From the outside, this stately St. Francisville, Louisiana house is the picture of elegance and class. The residence features delicate ironwork on a spacious veranda, hand-painted stained glass and an over 300-pound crystal chandelier. General David Bradford built the home in 1796 after fleeing imprisonment for his involvement in the Whiskey Rebellion. Since that time, it's rumored that the home has been the site of numerous tragic deaths and paranormal occurrences. On more than one occasion, shadowy figures have appeared in the background of photographs taken at the property. Other strange happenings include a piano played by unseen hands, sightings of the ghostly figures of a previous owner's two children and unexplained handprints on a reportedly haunted mirror.
Source:http://www.hgtv.com
5 Most Common Signs that you're living in a Haunted House
Do you have a strange and eerily feeling that you could be living in a haunted house? Do you hear footsteps, whispers, screams, and moans when no one is around? Do you feel that someone is watching you from behind? In this article, we will provide you the 5 most common signs that can help you determine if your house is haunted.
According to the Association for the Scientific Study of Anomalous Phenomena (ASSAP), there are signs that you need to consider if you feel you're living in a haunted house. We will discuss these signs below and you can use them as a guide to find out if ghosts, demons, and other unknown entities live in your house.
5 Signs that your Home could be Haunted
Electronics and Lights Turn On and Off
Ghosts and spirits tend to like lights and electronics. One of the most common signs that you're living in a Haunted House is the unexplainable on and off electronics and lights.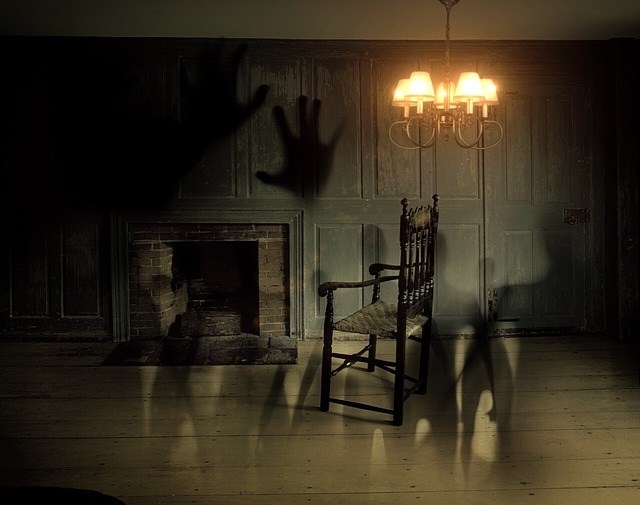 If you're happily watching a TV program and suddenly your TV flickers on without you touching the remote control, this could be a sign that there's a ghost in the living room. However, before you conclude that the there's a ghost in your house, make sure to check if your TV is in excellent condition. To confirm if some unknown entity is turning on and off the lights or electronics in your home, you must experience it fairly often. You should also check if your appliances and light cables are not malfunctioning. If everything is in the perfect state and you still experience the lights and electronics turning on and off by themselves, then that's a definite sign of a haunting.
Persistent Baffling Noises and Movement
Based on personal accounts of people who once lived in alleged haunted houses, moving objects, doors banging, footsteps echoing, whispering and screaming are widespread haunting occurrences.  If you suspect your house is haunted, you should hear subtle or even loud unexplainable noises. You should also see objects moving on their own. If you see and hear these things in your place, then there's no doubt that you're living in a haunted house.
Sometimes you might not see moving furniture or objects in your house. You might only hear the hinges of your door swinging and upon checking, your door is securely closed. You can also discover a door that was supposed to be closed, but upon inspection, it's wide open.
For the spooky noises, you can hear screams or someone whispering behind you. These can happen any time of the day, regardless of what you do in your house.
Ghostly Apparitions
An actual encounter with ghosts, spirits or unknown creatures and entities are strong pieces of evidence that your house is haunted. Ghostly apparitions are common to alleged haunted houses as stated by paranormal investigators or people with sixth sense or third eye. However, seeing actual ghosts for ordinary humans like us is a rare phenomenon, so if you see a floating silhouette or a misty entity in your house, that's a solid proof of a haunting.
Ghosts can take many forms. They can look like normal human beings or just an unrecognizable cloudy and misty shape. They can also appear and disappear in a matter of a few seconds. Also, they can lurk around your house whenever they wish to. You can see them in a mirror or pass through a solid wall. Some of them might be harmless, but other ghosts are in evil or demonic state. Therefore, once you see an actual ghost, it's best to ask from a religious group, or paranormal authorities.
Feelings of being touched and watched
Feelings of being watched and touched are also common signs that indicate your house is haunted. If you feel like someone is looking at you in a particular area in your home at a specific time, this could only mean a haunting phenomenon.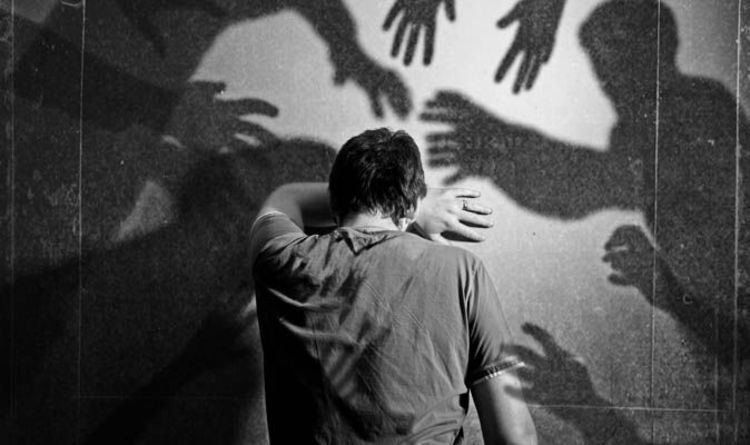 On the other hand, feelings of being touched are one of the strongest indicators that there's a spirit or unknown entity in your home. You can feel a light brush on your skin or a tap on your shoulder. You can also experience serious physical assaults, like scratches, slaps or hard push.  This kind of touch is quite disturbing, and you should consider leaving your house right away to prevent any serious injuries.
Temperature Fluctuations from Too Hot or Too Cold
Changes in temperature from to hot or too cold is one of the most common signs that you're living in a Haunted house. If an area in your house becomes too hot or too cold for no reason, and you feel some heavy or chilling atmosphere, then you're most likely living with a supernatural being. However, a hot temperature is not as ordinary as the cold temperature occurrence in haunted houses.
In the paranormal world, the changes in cold temperature is called cold spots. Cold spots are areas in your house that you'll feel an extremely chilly feeling and you'll likely have goosebumps.
Other signs that indicates you're living in a haunted house includes peculiar pet behavior, disappearing object phenomenon, and inexplicable shadows. One of the worst sign that we hope you wouldn't encounter is the body possession. This means, a spirit has taken over your body.
If any of the above signs are present in your home, make sure you consult paranormal experts and your religious sect. They can help you in getting rid of the ghosts or spirits. They can also help cleanse your home from evil entities. In addition, we advise you that before you buy a house, do some research on the house history and previous owners. These are sometimes the key to unexplainable haunting activities in your home.
Interesting links:
https://www.rd.com/culture/haunted-house-signs/
http://www.elledecor.com/life-culture/fun-at-home/a8856/is-my-house-haunted/
https://www.themonastery.org/blog/2017/10/10-signs-your-house-might-be-haunted/
https://science.howstuffworks.com/science-vs-myth/afterlife/5-real-haunted-houses.htm
https://www.thesun.co.uk/fabulous/5330927/spooky-signs-house-is-haunted/
The Ghost That Solved Its Own Murder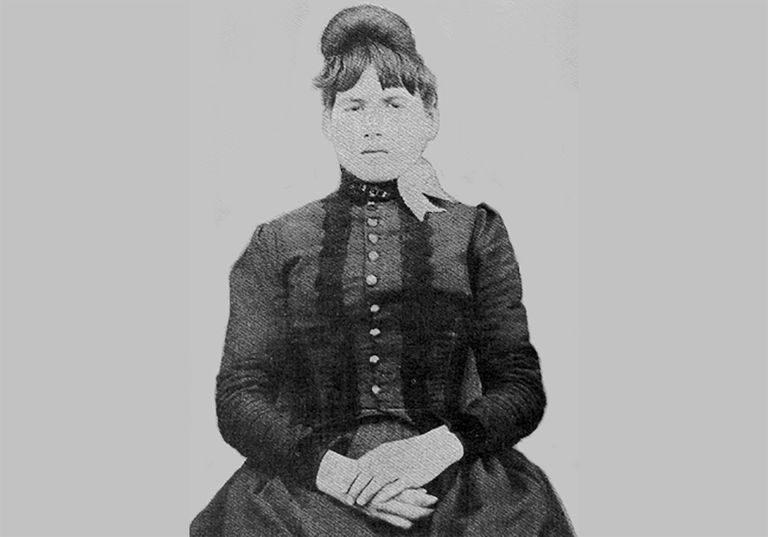 THE TRUE STORY OF THE GREENBRIER GHOST – A REMARKABLE CASE IN WHICH THE VICTIM'S SPIRIT TESTIFIED ABOUT ITS OWN VIOLENT DEATH, AND NAMED THE MURDERER!
Her daughter was only 23. Yet Mary Jane Heaster watched through tear-soaked eyes as the body of her young daughter was lowered into the cold ground. It was a gray, dreary day in late January, 1897 as Elva Zona Heaster Shue was laid to rest in the cemetery near Greenbrier, West Virginia.
Her death came much too soon, thought Mary Jane. Too unexpectedly… too mysteriously.
The coroner listed the cause of death as complications from childbirth. But Zona, as she preferred to be called, had not been giving birth when she died. In fact, as far as anyone knew, the woman was not even pregnant. Mary Jane was certain that her daughter's death was quite unnatural. If only Zona could speak from the grave, she hoped, and explain what had really brought about her untimely passing.
In one of the most remarkable cases on U.S. court records, Zona Heaster Shue did speak from her grave, revealing not only how she died — but at whose hand. Her ghost's testimony not only named her own murderer, but helped in convicting the culprit in a court of law. It is the only case on U.S. lawbooks in which the testimony from the spirit of a murder victim aided in resolving the crime.
THE MARRIAGE
Just two years before Zona's death, Mary Jane Heaster had endured another hardship with her daughter.
Zona had given birth to a child out of wedlock — a scandalous event in the late 1800s. The father, whoever he was, did not marry Zona, and so the young woman was in need of a husband. In 1896, Zona chanced to meet Erasmus Stribbling Trout Shue. Going by the name Edward, he was newly arrived in Greenbrier, looking to make a new life for himself as a blacksmith.
Upon meeting, Edward and Zona took an instant liking to one another and a courtship began.
Mary Jane, however, was not pleased. Protective of her daughter, especially after her recent difficulty, she did not approve of her Zona's choice in Edward. There was something about him she didn't like. He was virtually a stranger, after all. And there was something she didn't trust… perhaps even something evil that her daughter, blinded by love, could not see. Despite her mother's protests, however, Zona and Edward were married on October 26, 1896.
THE BODY
Three months passed. On January 23, 1897, an 11-year-old African American boy named Andy Jones entered the Shue home and found Zona lying on the floor. He had been sent there by Edward to ask Zona if she needed anything from the market. He stood for a moment looking at the woman, at first not knowing what to make of the scene. Her body was stretched out straight with her legs together. One arm was at her side and the other resting on her body. Her head was tilted to one side.
At first Andy wondered if the woman was asleep on the floor. He stepped quietly toward her. "Mrs. Shue?" he called softly. Something was not right. The boy's heart began to race as panic swept over his body.
Something was dreadfully wrong. Andy bolted from the Shue house and rushed home to tell his mother what he had found.
The local physician and coroner, Dr. George W. Knapp, was summoned. He did not arrive at the Shue residence for about an hour, and by that time Edward had already taken Zona's lifeless body to an upstairs bedroom. When Knapp entered the room, he was astonished to see that Edward had redressed her in her best Sunday clothing — a beautiful dress with a high neck and stiff collar. Edward had also covered her face with a veil.
Obviously, Zona was dead. But how? Dr. Knapp tried to examine the body to determine cause of death, but all the while Edward, crying bitterly — almost hysterically — cradled his dead wife's head in his arms. Dr. Knapp could find nothing out of the ordinary that would explain the death of what appeared to have been a healthy young woman.
But then he noticed something — a slight discoloration on the right side of her cheek and neck. The doctor wanted to examine the marks, but Edward protested so vehemently that Knapp ended the examination, announcing that poor Zona had died of "an everlasting faint." Officially and for the record, he inexplicably wrote that the cause of death was "childbirth." Just as mysterious was his failure to notify the police about the strange marks on her neck that he was unable to examine.
THE WAKE AND THE GHOST
Mary Jane Heaster was beside her self with grief. She felt that Zona's marriage to Edward would come to a bad end… but not this. Were her apprehensions about Edward more dreadful than she imagined? Were her motherly instincts correct in not trusting this stranger?
Her suspicions deepened at Zona's wake. Edward was acting strangely; not exactly like a husband in mourning. Some of the neighbors attending the wake noticed it, too.
One moment he seemed grief-struck, another moment highly agitated and nervous. He had placed a pillow on one side of Zona's head and a rolled up cloth on the other, as if keeping it propped in place. He refused to allow anyone near her. Her neck was covered by a large scarf that Edward claimed was her favorite and that he wanted her buried in it. At the end of the wake, as the coffin was being prepared to be taken to the cemetery, several people noticed an odd looseness of Zona's head.
Zona was buried. Despite all of the strangeness surrounding her daughter's death, Mary Jane Heaster had no proof of any kind that Edward was somehow to blame, or that Zona's death was in any way unnatural. The suspicions and the questions might have been buried along with Zona and eventually forgotten had not some unexplained phenomena begun to take place.
Mary Jane had taken the rolled up white sheet from Zona's coffin before it was sealed.
And now, days after the funeral, she tried to return it to Edward. In keeping with his peculiar behavior, he refused to take it. Mary Jane brought it back home with her, deciding to keep it as a memory of her daughter. She noticed. however, that it had a strange, indefinable odor. She filled a basin with water in which to wash the sheet.
When she submerged the sheet, the water turned red, the color bleeding from the sheet. Mary Jane jumped back in astonishment. She took a pitcher and scooped some of the water from the basin. It was clear.
The once-white sheet was now stained pink, and nothing Mary Jane would do could remove the stain. She washed it, boiled it and hung it in the sun. The stain remained. It was a sign, Mary Jane thought. A message from Zona that her death was far from natural.
If only Zona could tell her what happened and how. Mary Jane prayed that Zona would come back from the dead and reveal the circumstances of her death. Mary Jane made this prayer every day for weeks… and then her prayer was answered.
Cold winter winds swirled around the streets of Greenbrier. As the early darkness crept into Mary Jane Heaster's home every night, she lit her oil lamps and candles for light, and stoked the wood stove for warmth. From out of this dim atmosphere, so Mary Jane claimed, the spirit of her beloved Zona appeared to her on four nights. During these spectral visits, Zona told her mother how she had died.
Edward was cruel and abusive to her, Zona said. And on the day of her death his violence went too far. Edward became irrationally angry at her when she told them she had no meat for his dinner.
He was overcome with rage and lashed out at his wife. He savagely attacked the defenseless woman and broke her neck. To prove her account, the ghost slowly turned its head completely around at the neck.
THE PROOF
Zona's ghost had confirmed her mother's worst suspicions. It all fit: Edward's strange behavior and the way he attempted to protect his dead wife's neck from movement and inspection. He had murdered the poor woman! Mary Jane took her story to John Alfred Preston, the local prosecutor. Preston listened patiently, if skeptically, to Mrs. Heaster's story of the telltale ghost. He certainly had his doubts about it, but there was enough that was unusual or suspicious about the case, and he decided to pursue it.
Preston ordered Zona's body exhumed for an autopsy. Edward protested the action, but had no power to stop it.
He began to show signs of great stress. He said publicly that he knew he would be arrested for the crime, but that "they will not be able to prove I did it." Prove what?, Edward's friends wondered, unless he knew she had been murdered.
THE EVIDENCE
The autopsy revealed — just as the ghost has said — that Zona's neck was broken and her windpipe crushed from violent strangulation. Edward Shue was arrested on charge of murder.
As he awaited trial in jail, Edward's rather unsavory background came to light. He had served time in jail on a previous occasion, being convicted of stealing a horse. Edward had been married twice before, each marriage suffering under his violent temper.
His first wife divorced him after he had angrily thrown all of her possessions out of their house. His second wife wasn't so lucky; she died under mysterious circumstances of a blow to the head. Once again, Mary Jane's intuition about this man was verified. He was evil.
And maybe he was a bit of a psychopath. His jailkeepers and cellmates reported that Edward seemed to be in good spirits while in jail. In fact, he bragged that it was intention to eventually have seven wives. Being only 35 years old, he said, he should easily be able to realize his ambition. Apparently, he was certain that he would not be convicted of Zona's death. What evidence was there, after all?
The evidence against Edward may have only been circumstantial at best. But he didn't count on the testimony of an eyewitness to the murder — Zona.
THE TRIAL
Spring had come and gone, and it was now late June when Edward's trial for murder came before a jury.
The prosecutor lined up several people to testify against Edward, citing his peculiar behavior and his unguarded comments. But would that be enough to convict him? There were no other witnesses to the crime, and Edward had not been placed at or near the scene at the time the murder allegedly took place.
Taking the stand in his defense, he vehemently denied the charges.
What of Zona's ghost? The court had ruled that prosecuting testimony about the ghost and what it claimed was inadmissible. But then Edward's defending lawyer made a mistake that perhaps sealed his client's fate. He called Mary Jane Heaster to the stand. In an attempt, perhaps, to show that the woman was unbalanced — maybe even insane — and prejudicial against his client, he brought up the matter of Zona's ghost.
Seated on the witness stand in front of a packed courtroom and an attentive jury, Mary Jane told the story of how Zona's ghost appeared to her and accused Edward of the foul deed — that her neck had been "squeezed off at the first verterbrae."
Whether or not the jury took Mary Jane's — or rather Zona's — testimony seriously is not known. But they did hand down a verdict of guilty on the charge of murder. Normally, such a conviction would have brought a sentence of death, but because of the circumstantial nature of the evidence, Edward was sentenced to life in prison. He died on March 13, 1900 in the Moundsville, W.V. penitentiary.
THE QUESTIONS
Was the jury swayed, even a little, by the story of Zona's ghost?
Was there even a ghost at all? Or was Mary Jane Heaster so convinced that Edward Shue had murdered her daughter that she made up the story to help convict him? In either case, without the story of Zona's ghost, Mary Jane may never have had the courage to approach the prosecutor, and Edward may never have been brought to trial. And Zona's ghost would have remained unavenged.
A highway historical marker near Greenbrier commemorates Zona and the unusual court case surrounding her death:
Interred in nearby cemetery is
Zona Heaster Shue

Her death in 1897 was presumed natural until her spirit appeared to her mother to describe how she was killed by her husband Edward. Autopsy on the exhumed body verified the apparition's account. Edward, found guilty of murder, was sentenced to the state prison. Only known case in which testimony from ghost helped convict a murderer.
Source: Thoughtco.com