Why It's Harder to Love Someone in This Era of Extreme Capitalism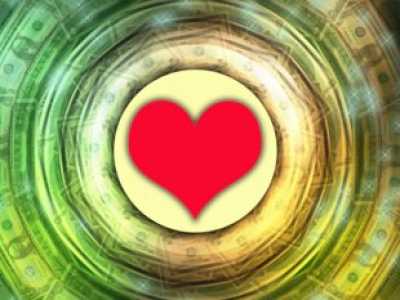 Capitalism gave our fantasy a blank check but it stole our reality.
Love is older than capitalism. But the romantic variety, along with its peculiar pains, takes cultural center stage just as capitalism makes its debut. Thats no coincidence. Capitalism and romantic love have grown together, reinforcing and reflecting each other in ways that we hardly notice.
Our societys organization has a lot to do with the way we understand our perceptions and experiences, including love. Depending on what values we emphasize and the way we imagine ourselves in relation to others, our expectations can bring us fulfillment or crash on the rocks of disappointment.
In the High Middle Ages, the tradition of courtly love among the nobility focused on a knights bond to his lady fair; a reflection of the relationship between vassal and lord. Reciprocity was a strong feature of this connection. Women like the powerful Eleanor of Aquitaine, who could often both inherit and manage property in the feudal system, found that courtly love offered them a way to freely express sexual desires outside of the conventions of patriarchy. They could put chastity aside, along with the need for the legitimacy of children. Feudal values, based on a system of private jurisdictions, fed the possibility of love for both men and women outside the bounds of marriage.
The Renaissance turned things in a somewhat different direction. In the 16th century, bourgeois writers like Thomas More (a major figure in the court of Henry VIII), didnt have much use for female sexuality and influence. They were preoccupied with the emergence of the mercantile and manufacturing economy, and under the early capitalist model, sexuality was to be regulated, religious devotion encouraged, and public life circumscribed. Instead of reciprocity, hierarchy was the primary structure of relationships between king and subject, man and woman, and, eventually, employer and employee. Patriarchal family values were restored. For women, love had to lead to marriage and it had better not stray beyond that boundary. (Anne Boleyn, Henry VIII's second wife, famously got caught in the crosshairs of this shift.)
As the ideal of love as mutuality and reciprocity among men and women declined, love became, in the words of historian Joan Kelly, a narcissistic experience. It also reflected a general shift in the conception of the self. In his book, The Transformation of Intimacy: Sexuality, Love and Eroticism in Modern Society, Anthony Giddens suggests that romantic love introduced the idea of a personal narrative, which is why it emerged along with the novel. Self-realization became the keynote of romantic love. As the Enlightenment loosened religious dominance, people turned to the inspiration of romance as a replacement for what had once been provided by religion. Romantic love became salvation.
By the 19th century, the decline in the belief in immortality sped the transformation in the way people saw themselves. If we dont possess an immortal soul, then we have to elevate our sense of our temporary selves. If we cant live forever, then we have to fulfill ourselves now. Our individual hopes and desires gain more significance. We dont want to accept limits in our earthly life, and we are constantly reaching for more. Romantic love becomes the way we can expand, the place where we imagine ourselves heroic.
As capitalism matures, its emphasis on leaping toward the new and the original stands out. It thrives, as historian Joyce Appleby tells us, on relentless revolution. Novelty reigns supreme. The consumer is groomed for the ceaseless search for new sensations and new possibilities. Capitalism looks forward. It revels in future visions rather than reflection. As industrialization brings the demands of endless work, capitalism has to stimulate the desire for pleasure and consumption. The Puritan ethic of delayed gratification, based on the idea of scarcity, is pushed aside. Capitalism offers us the fantasy of abundance, where restraint is unnecessary.
Lasting love becomes constricting and banal. The bond of Ma and Pa Kettle, quietly sharing companionship on the front porch of the farm after decades of living, looks drab and uninspiring. Romantic love is not based on companionship, but on the feeling of being desired. This kind of love appears to give us the opportunity, just as money does, to constantly remake ourselves, to project new versions of our lives. Its about longing, fleeting highs, the same stimulation we feel in buying a new car, a new wardrobe. As the married couples romantic attraction wanes, the need for stimulation is transferred to the next big purchase, the washing machine, the wide-screen TV. Capitalism goes humming along.
Until it doesnt. The problem with capitalism is that it mostly pumps possibilites toward the top. The inequality it breeds results in the restriction of choices in so many areas of our lives our work, our health, our retirement, even our love lives. We begin to see that capitalism gave our fantasy a blank check but it stole our reality.
Now, in its late stages, capitalism must offer more intense fantasies of romance to counterbalance the reality of those restrictions. As we become more insecure and uncertain, we reach more desperately to proof of the meaning of our existence. We want things we can touch and feel. The blockbuster pop romance, the Twilight series, starts out as a shy-girl-meets-boy story but builds toward a climactic orgy of material abundance as Bella and Edward frolic in the fantasy of endless supplies of helicopters, fancy homes, luxurious clothes, and exotic vacations (where do vampires invest?). This was carried even further by E.L. James, author of Fifty Shades of Grey, who renamed the Twilight characters and set them down in high-tech Seattle, where Edward becomes the billionaire Christian Grey, whose quest for novel sensations captures the imagination of ingnue Anastasia. The dream of this diamond-studded romantic fulfillment promises to relieve us of our anxiety as we push aside the horror of our depleted savings, our pinkslip.
Capitalism and romantic love offer the ceaseless promise of escape to a better world over the rainbow. But a general sense of the lie inherent in that promise is growing. The system of promised rewards has broken down, and left us with too many broken hearts.
In England, children are allowed to take hormones to change their sex
12-year-old Ashley Lamin was born a boy and by the age of 8, her name was Ashton. Ashley lives in Kent, England.
Recently, with the full approval of the doctors, the child begins to take hormonal pills – blockers of puberty.
These pills will not allow Ashley to become a man because she consciously considers herself a girl. He wants to "lie under the surgeon's knife" at the age of 18 so that he can transform his boy's body into a girl's body.
Ashley Lamin is one of the youngest UK teenagers to receive hormone medication. This immediately caused much controversy in the community.
Critics are sure that children of this age cannot even understand what they want, and that Ashton's desire to become a girl is simply a fad.
In justification, Ashley's mother, 43-year-old Terry Lamin, assures critics and reporters that her son was considered a girl from a young age. She also says that if the child is mistaken, then Ashley has up to 18 years to refuse surgery and medication.
Critics respond that the body will already be seriously damaged by hormonal drugs, whose effects on these young organisms have not yet been fully studied.
At the age of 5, Ashton doesn't like his genitals and he urges his mother to remove them. When he was told that this was not right, he asked why he needed them after all.
Ashton did not like to wear pants and other clothes for boys. He liked to dress in pink dresses and was "in love" with the princess dress he wore on his birthday.
By the age of 8, this discrepancy led to Ashton begging everyone to call him Ashley and assuring them he was born in the "wrong" body.
When doctors allowed Ashley to take blockers, it was her first major victory on her way to the "right" body.
Ashley considers herself a girl and wants to undergo a transplant surgery after a gender change surgery so she can become pregnant and have a baby later.
Such statements drive the critics crazy. They see only one child who is brainwashed with words such as "tolerance", etc., and who exhibits ridiculous "whims". According to them, the child should visit a psychologist instead of being allowed to prepare for a dangerous operation.
Ashley's mother says:
"At three, Ashley told me it was my fault she was a boy. I felt terrible. Then I just agreed with her. It's important to me that my child is happy. "
Terry Lamin has seven more children (!), So it is not difficult to understand why it is more convenient for a woman to agree with the child's words instead of continuing to confront him.
Ashley had no particular problems at home when she was wearing girls' clothes before school. But when she started going to school in girls 'clothes and using the girls' toilets, conflicts arose with the parents of other children. To them, it was all too strange and unusual. They even stopped inviting Ashley to children's parties.
At the age of 11, Ashley goes to high school, where she becomes a target for a group of children who offend her and throw away her things. Ashley had to undergo home schooling.
Because of all this, Ashley becomes very anxious and even thinks about suicide. She asked her mother why all this was happening to her and stated that she hated herself.
The woman began to guide the child to various doctors. After all, they ended up at the Clinic for Gender Dysphoria.
It is there that the child's hormones are prescribed, which Ashley will take at least until the age of 18.
Blind seer Baba Vanga made predictions for 2020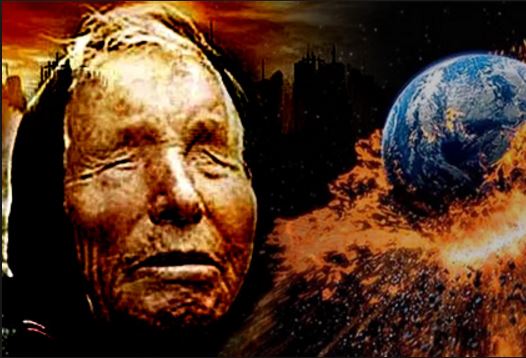 Baba Vanga, also known as the blind seer, is without a doubt one of the most well-known mediums in the world. Even though she died in 1996, the predictions she made are still coming true today.
Her real name was Vangelia Paneva and she was born in Bulgaria in 1911. When she was 12 years old, she lost her sight after she was lifted into the air by a tornado and thrown into a nearby field where she was found a few days later with her eyes covered in sand and dust.
She made her first predictions a few days after this traumatic event, and the legend states that she developed healing powers and clairvoyancy. One of her most significant and noteworthy predictions was the invasion of the Nazis.
Lots of the predictions that Baba Vanga made are expected to be fulfilled in 2020. All of them however are just based on theories from people who believe in clairvoyancy and powers like this and have no scientific foundation.
Drama in Asia
Baba Vanga also predicted the famous Boxing Day tsunami of 2004, and If her theories and predictions are to be believed, a much bigger tsunami will hit parts of Japan, China, Alaska and Pakistan in 2020. Nearly 400 deaths have already been recorded following an earthquake measuring 7.5 on the Richter scale that hit Indonesia in September.
Putin's life could be in danger
According to h ertheories, the Russian president Vladimir Putin will also be the victim of an assassination attempt and the assassin will be a member of his own security team. Putin admitted that at least four assassination attempts have occurred in the past, but all have failed and he is currently under the protection of a team of snipers.
Donald Trump will be sick
The president of the United States, Donald Trump, can also succumb to an unknown disease. Apparently he will suffer from tinnitus, severe nausea and hearing loss. The illness he would have contracted could be the same as some US diplomats contracted while in Cuba because of the similar symptoms they experienced.
What will happen after 2020?
And by 2023 we would suffer a drastic change on the planet, because the Earth's orbit will change. It will influence the weather, the waters and much of nature, causing great difficulty for humanity to adapt. As a result of this calamity, a change in the ideology of social policy would flourish in the main countries and by 2076 the whole world would be living under communism.
Shortly after this reorganization of politics and the world economy, by the year 2100 human technology could create an artificial sun that served both as a source of energy and to heat the planet cooled from the change of orbit. Even as a result of human technological advancement, Vanga said that by 2111 all people would have become robots after finding a way to transport consciousness to a body that would no longer have to suffer aging and die of disease. And with the planet almost destroyed and without resources, this robotic humanity, which would already inhabit Mars, would face an interplanetary war, which in 2183 will trigger the independence of the Earth.
Reaching immortality
A few centuries after these conflicts, in 2271 the Laws of Physics will be totally altered. This will open the possibility of time travel a few decades later. The race for temporary travel will cause many conflicts between inhabited human planets, and in 3005 there will be a world war on Mars.
The only good news among Baba Vanga's predictions is only for the year 4308. The seer says that evil will disappear from the face of the planet ; The human being will reach a stage of evolution that will promote the relationship through peace, love and ethics. Then, in 4599, we will achieve immortality. But again we have bad news: we will reach the edge of the universe in 5076 and the world would end three years later.
What does Vanga say about the future?
Baba Vanga's predictions are almost uncountable. The Bulgarian seer spoke about many prophecies, and many of them hope they will never come true. The future seen by Vanga is nothing pleasant and speaks of the end of the world. There are many predictions that have drawn attention, but if there is one that we have to highlight is about China, which says it will be the next world power.
The truth is that we do not know if these prophecies will be fulfilled, what we do know is that our world has entered into a catastrophic dynamic, where everything seems to fall apart, and the future does not seem to be better.
A computer game helped predict the likelihood of a breakdown of drug addicts after treatment
An assessment of the risk of patients who are treated for drug addiction will help to identify critical moments in which a breakdown is likely.
A research, published in the journal JAMA Psychiatrymay will be the basis for the development of a clinical tool to track and reduce the number of drug-dependent patients who again start using opiates after treatment. Scientists from New York University have created a game that helps assess the likelihood of a "breakdown" of a person who is undergoing or has completed treatment.
Drug treatment for drug addicts with methadone, buprenorphine and naloxone shows good efficacy. However, the positive effect of these drugs is largely offset by the lack of reliable tools for assessing the patient's response to therapy. The new development makes it possible to evaluate how high the probability of a person returning to the "needle", and allows you to adjust the treatment program.
Scientists have proposed using a computer application to simulate this probability, which simulates gambling with bets and cash rewards. To study the effectiveness of such a tool, the researchers selected 70 patients from the Bellview Hospital Center in New York who were treated for drug addiction. An additional 50 patients with approximately the same distribution by gender, age and race, but never suffering from opioid dependence, were selected as a control group in the same institution.
Subjects played weekly for seven months. The game was built in such a way that patients could receive a lower reward with a 50% probability or risk a large number of virtual "chips" to win a big reward with unclear chances. For all test participants, preparedness schedules for accepting risks were drawn up.
The results of the experiment were compared with the data of questionnaires, in which the subjects were interviewed for their desire to try drugs again or for the presence of recent "breakdowns" in their history records. Scientists have found that patients who are prone to take risks in the game are more likely to disrupt the process of anti-drug therapy using opioids.
"Our research shows that computer diagnostic tests may offer a new useful feature," says lead author of the study, Paul Glimcher. According to the scientist, in the process of treating addiction, patients can experience a kind of "ups and downs": at some points they show determination in the desire to get rid of addiction, but at times they are ready to risk the work done for a fleeting pleasure. The application, developed by Glimcher and his colleagues, will help to identify critical moments in the psychological state of patients and prevent breakdowns.
Previously, scientists created a test that will help to identify drug addicts by fingerprint, and developed an implant with an antidote which will save lives from drug overdose.