Why It's Harder to Love Someone in This Era of Extreme Capitalism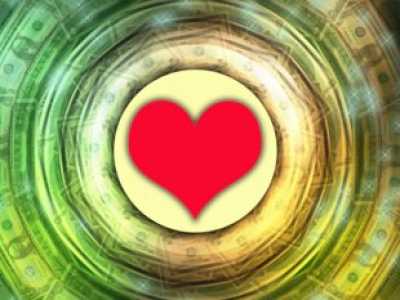 Capitalism gave our fantasy a blank check but it stole our reality.
Love is older than capitalism. But the romantic variety, along with its peculiar pains, takes cultural center stage just as capitalism makes its debut. Thats no coincidence. Capitalism and romantic love have grown together, reinforcing and reflecting each other in ways that we hardly notice.
Our societys organization has a lot to do with the way we understand our perceptions and experiences, including love. Depending on what values we emphasize and the way we imagine ourselves in relation to others, our expectations can bring us fulfillment or crash on the rocks of disappointment.
In the High Middle Ages, the tradition of courtly love among the nobility focused on a knights bond to his lady fair; a reflection of the relationship between vassal and lord. Reciprocity was a strong feature of this connection. Women like the powerful Eleanor of Aquitaine, who could often both inherit and manage property in the feudal system, found that courtly love offered them a way to freely express sexual desires outside of the conventions of patriarchy. They could put chastity aside, along with the need for the legitimacy of children. Feudal values, based on a system of private jurisdictions, fed the possibility of love for both men and women outside the bounds of marriage.
The Renaissance turned things in a somewhat different direction. In the 16th century, bourgeois writers like Thomas More (a major figure in the court of Henry VIII), didnt have much use for female sexuality and influence. They were preoccupied with the emergence of the mercantile and manufacturing economy, and under the early capitalist model, sexuality was to be regulated, religious devotion encouraged, and public life circumscribed. Instead of reciprocity, hierarchy was the primary structure of relationships between king and subject, man and woman, and, eventually, employer and employee. Patriarchal family values were restored. For women, love had to lead to marriage and it had better not stray beyond that boundary. (Anne Boleyn, Henry VIII's second wife, famously got caught in the crosshairs of this shift.)
As the ideal of love as mutuality and reciprocity among men and women declined, love became, in the words of historian Joan Kelly, a narcissistic experience. It also reflected a general shift in the conception of the self. In his book, The Transformation of Intimacy: Sexuality, Love and Eroticism in Modern Society, Anthony Giddens suggests that romantic love introduced the idea of a personal narrative, which is why it emerged along with the novel. Self-realization became the keynote of romantic love. As the Enlightenment loosened religious dominance, people turned to the inspiration of romance as a replacement for what had once been provided by religion. Romantic love became salvation.
By the 19th century, the decline in the belief in immortality sped the transformation in the way people saw themselves. If we dont possess an immortal soul, then we have to elevate our sense of our temporary selves. If we cant live forever, then we have to fulfill ourselves now. Our individual hopes and desires gain more significance. We dont want to accept limits in our earthly life, and we are constantly reaching for more. Romantic love becomes the way we can expand, the place where we imagine ourselves heroic.
As capitalism matures, its emphasis on leaping toward the new and the original stands out. It thrives, as historian Joyce Appleby tells us, on relentless revolution. Novelty reigns supreme. The consumer is groomed for the ceaseless search for new sensations and new possibilities. Capitalism looks forward. It revels in future visions rather than reflection. As industrialization brings the demands of endless work, capitalism has to stimulate the desire for pleasure and consumption. The Puritan ethic of delayed gratification, based on the idea of scarcity, is pushed aside. Capitalism offers us the fantasy of abundance, where restraint is unnecessary.
Lasting love becomes constricting and banal. The bond of Ma and Pa Kettle, quietly sharing companionship on the front porch of the farm after decades of living, looks drab and uninspiring. Romantic love is not based on companionship, but on the feeling of being desired. This kind of love appears to give us the opportunity, just as money does, to constantly remake ourselves, to project new versions of our lives. Its about longing, fleeting highs, the same stimulation we feel in buying a new car, a new wardrobe. As the married couples romantic attraction wanes, the need for stimulation is transferred to the next big purchase, the washing machine, the wide-screen TV. Capitalism goes humming along.
Until it doesnt. The problem with capitalism is that it mostly pumps possibilites toward the top. The inequality it breeds results in the restriction of choices in so many areas of our lives our work, our health, our retirement, even our love lives. We begin to see that capitalism gave our fantasy a blank check but it stole our reality.
Now, in its late stages, capitalism must offer more intense fantasies of romance to counterbalance the reality of those restrictions. As we become more insecure and uncertain, we reach more desperately to proof of the meaning of our existence. We want things we can touch and feel. The blockbuster pop romance, the Twilight series, starts out as a shy-girl-meets-boy story but builds toward a climactic orgy of material abundance as Bella and Edward frolic in the fantasy of endless supplies of helicopters, fancy homes, luxurious clothes, and exotic vacations (where do vampires invest?). This was carried even further by E.L. James, author of Fifty Shades of Grey, who renamed the Twilight characters and set them down in high-tech Seattle, where Edward becomes the billionaire Christian Grey, whose quest for novel sensations captures the imagination of ingnue Anastasia. The dream of this diamond-studded romantic fulfillment promises to relieve us of our anxiety as we push aside the horror of our depleted savings, our pinkslip.
Capitalism and romantic love offer the ceaseless promise of escape to a better world over the rainbow. But a general sense of the lie inherent in that promise is growing. The system of promised rewards has broken down, and left us with too many broken hearts.
Can the Universe consciously imitate its own existence?
According to the new hypothesis, the Universe imitates its own existence in a "strange loop". In an article published by scientists from the Institute for the Study of Quantum Gravity, it is argued that the basis of the hypothesis is the theory of panpsychism, according to which everything in nature is animated. 
The article was published in the journal Entropy and, as the authors of the work write, is designed to combine understanding of quantum mechanics with a non-materialist point of view. In other words, scientists want to understand how real we are and everything that surrounds us. Agree, this is at least an interesting question for modern science and our understanding of the Universe.
What is reality?
How real is reality? What if all that you are, all that you know, all the people in your life, as well as all events do not physically exist in reality, but are a very complex simulation? Like in the series of the animated series "Rick and Morty" when one of the characters got into a simulation and did not even notice it. Our regular readers know that the philosopher Nick Bostrom addressed this issue in the foundational article "Do we live in computer simulation?", Which suggests that our entire existence may be the product of very complex computer models (simulations) controlled by advanced creatures whose the true nature we may never know.
I am not a supporter of this idea, but despite all the seeming madness of Bostrom's assumption, we really don't know what reality is. Modern science is not yet able to cognize the quantum world and understand, for example, why at the atomic level particles change their behavior when they are watched. At a time when physicists are working on building a mission that can figure out if a parallel universe or universes exists, Bostrom's idea does not look extraordinary.
But the new theory takes a step forward – what if there are no advanced creatures, but everything in "reality" is self-imitation that generates itself from "pure thought?"
The Physical Universe is a "strange loop", writes Quantum Gravity Research, a Los Angeles-based Institute for Theoretical Physics, founded by scientist and entrepreneur Clay Irwin. The work is based on the Bostrom modeling hypothesis, according to which all reality is an extremely detailed computer program – and they ask: instead of relying on advanced life forms to create the technology necessary to create everything in our world, is it not better to assume that the Universe itself is a "mental imitation of oneself"? Scientists associate this idea with quantum mechanics, considering the universe as one of many possible models of quantum gravity.
One important aspect that distinguishes this point of view from others similar to it is related to the fact that the initial hypothesis of Bostrom is materialistic and considers the Universe as physical. For Bostrom, we could just be part of an ancestral simulation created by posthumans. Even the process of evolution itself can simply be a mechanism by which future beings experience countless processes, purposefully moving people through levels of biological and technological growth. In this way, they generate the alleged information or history of our world. Ultimately, we will not notice the difference.
But where does physical reality come from that would spawn a simulation? Their hypothesis takes a non-materialistic approach, arguing that everything in the universe is information expressed in the form of thought. Thus, the Universe "self-realizes" into its own existence, relying on the underlying algorithms and the rule that researchers call the "principle of an effective language". According to this proposal, the simulation of everything is only one "great thought".
How could a simulation have arisen on its own?
Surprisingly, the answer is simple: she was always there, researchers say, explaining the concept of "timeless emergentism". This idea says that there is no time at all. Instead, there is a comprehensive thought, which is our reality, offering a built-in semblance of a hierarchical order, full of "sub-thoughts" that extend down to the wormhole to basic mathematics and fundamental particles. The effective language rule also comes into force, which assumes that people themselves are such "emergent sub-thoughts" and experience and find meaning in the world through other sub-thoughts (called "code steps or actions") in the most economical way (well, then) .
In correspondence with Big Think, physicist David Chester said:
Although many scholars advocate the truth of materialism, we believe that quantum mechanics can give a hint that our reality is a mental construct. Recent advances in quantum gravity, such as the vision of spacetime arising from a hologram, are also a hint that spacetime is not fundamental. In a sense, the mental construction of reality creates space-time to effectively understand itself, creating a network of subconscious entities that can interact and explore the totality of their capabilities.
Scientists associate their hypothesis with panpsychism, which considers everything that exists as thought or consciousness, the purpose of which is to generate meaning or information. If all this is difficult to understand, the authors offer another interesting idea that can connect your everyday experience with these philosophical considerations. Think of your dreams as your own personal simulations, the team suggests. Although they are fairly primitive (by the superintelligent standards of the future AI), dreams tend to provide better resolution than modern computer modeling and are a great example of the evolution of the human mind.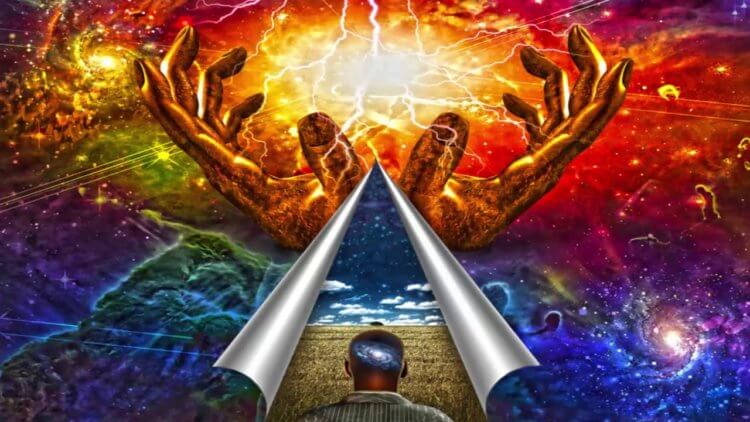 Most notable is the ultra-high resolution accuracy of these mind-based simulations and the accuracy of the physics in them. They point to lucid dreaming – when the dreamer realizes that he is in a dream – as examples of very accurate simulations created by your mind that at times cannot be distinguished from any other reality. So how do you know, while you are reading this article, that you are not in a dream? It turns out that it is not so difficult to imagine that the extremely powerful computer that we can create in the near future will be able to reproduce a similar level of detail.
Of course, some of the ideas of Clay and his team in the academic community are called controversial. But the authors of the work believe that "we should think critically about consciousness and some aspects of philosophy that are inconvenient for some scientists." We can not agree, because in science there are no or, should be no authorities. 
The journalist predicted a cancer-free future and was healed
ABC11 American journalist Michael Perchick predicted on his Twitter account that his future would not be related to cancer. The reporter later reported healing, and the post scored 1.8 million likes.
A 28-year-old North Carolina channel correspondent said in January that he was diagnosed with cancer. However, the journalist did not somehow comment on the current state, but wrote about the future. 
"In four months, I will be the 28-year-old who defeated cancer. To the battle! " – Perchik noted.
Many users supported his entry with comments with words of support. Some users remembered how they themselves fought with a similar diagnosis and they managed to prevail over a deadly disease. 
"I was diagnosed at the same age, two days after my 28th birthday. I'm 34 now. You will succeed, man. Kick your ass cancer," Humphrey03Pat wrote .
In April, Perchik announced that he had completed the necessary course of chemotherapy. 
On June 5, he retweeted his January post and wrote:
"New information about my life: I was right." 
This meant that the journalist was cured. In the comments, he met positive feedback from users. Some responded with a meme about dancing coffin carriers from Ghana, symbolizing a cancer funeral.
Death Angel Drummer talks about meeting with Satan during a coronavirus coma
Will Carroll, a member of the Philippine-American thrash metal band Death Angel, spoke about a meeting with Satan during a coronavirus coma. It is reported by the San Francisco Chronicle.
The 47-year-old drummer is sure he has been to hell. He fell ill with COVID-19 after a European tour of the band and was in critical condition for two weeks at a California medical center. Carroll was connected to a ventilator and was in a coma.
According to a member of the group, in nightmares, he appeared to have Satan in a female guise, who reproached him for being lazy and turned him into a monster resembling Jabba from Star Wars. After that, the drummer decided to abandon the use of strong alcohol and marijuana.
"I will still listen to satanic metal, and I still love Deicide and similar bands. As for my personal life and what I experienced, I don't think that Satan is so cool" Carroll said. 
He explained that he was close to death, but now he feels as if he was born again.