Why is the Vatican Searching for Aliens?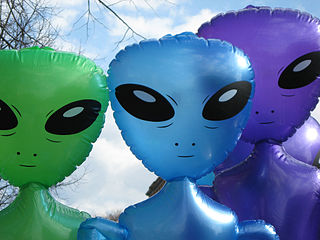 Is there any theological motivation in the search for life beyond earth? Or is this just the academic bent of our Jesuit pope being felt early in his papacy?  Is it a terrible pursuit of heresy or worse, the work of the Devil?  Or is the Vatican searching for some greater inspiration for humanity?
The last time the Vatican was moved to pursue a momentous astronomical discovery was in 1580 to reform the Julian calendar.  It was known that the equinoxes and solstices had drifted some distance off from true, and Pope Gregory XIII sought a reform to respect the traditional Easter celebration date as set by the Council of Nicaea in 325.  The Gregorian Tower was ordered erected in the Holy See and stocked with the finest instruments of the day.  Jesuit astronomers were able to refine the length of the year from 365.25 days to 365.2425 days (a reduction of about 10 minutes and 48 seconds per annum or <0.002%).  To compensate for the calculated discrepancy, a Papal Bull decreed that all calendars would skip 10 days.  The day of Thursday Oct 4th 1582 on the Julian calendar was immediately followed by the day of Friday Oct 15th 1582 on the new Gregorian calendar, and Easter has been when it's supposed to be ever since.However, does the pursuit of the discovery of extraterrestrial life have a practical end such as that for calendar reform?
The Search for Life Beyond the Solar System: Exoplanets, Biosignatures & Instruments in Tuscon, Arizona was hosted by the Steward Observatory and the Vatican Observatory and took place from March 16-21st AD 2014.  Nearly 30 hours of 30-minute talks by world-leading experts on the theories of extraterrestrial life are available online.  And some amazing concepts came to be discussed.
For example, the study of life forms that live in extreme environments on Earth could provide apt analogs for the limits of life on other planets.  Extremophiles can be seen to survive in environments from –50°C to 1000°C and up to 6km below the Earth's surface. Using the basis of these habitats on Earth, one scientist proposes that the habitability zone around a star such as the Sun could actually be from the orbit of Venus to further than the orbit of Jupiter.
The conference also discussed observable biosignatures, or certain chemicals in the atmosphere of exoplanets that could be spectroscopically identified to deduce the presence of metabolizing life.  Although emphasizing a non-terra-centric view of the parameters for biocentric gases, all the molecules in the Earth's atmosphere are produced in some way by life (even ozone, in some cell functions), so it's not yet clear which biocentric gases could theoretically be attributed to the presence of life on observed exoplanets.
The theoretical existence of extraterrestrial civilizations also present opportunities for directly observable evidence through their technology.  For example a hypothetical alien homeworld, which is tidally locked to its parent star, may elect to employ a fleet of satellite-mirrors to make better use of the dark side of their planet.  Such a project would produce transit signatures with properties measurably different from a normal solid planet as it enters and exits the transit of its parent star.  This phenomenon could be detected by current technology, but there is some question as to how likely or common this could be, and whether it would be worth looking for.
Unintentional thermodynamic signals could be powerful biomarkers of intelligent extraterrestrial civilizations.  Heat radiation from technological activity as we see it from Earth-cities already exceeds background radiation (like from a forest or ocean) by ~4% in infrared wavelengths.  With a proposed billion-dollar, ground-based telescope called The Colossus, we could conceivably detect this minute but tell-tale heat signature on a planet within 100 light years of Earth.  The Colossus would have many other astronomical and practical applications, like imaging nearby stars and galaxies in much greater detail than Hubble or detecting millimeter-details on geostationary satellites orbiting 400km above the earth, but remains am unfunded dream of The Colossus Consortium.
Perhaps the Holy See's true motivation for throwing resources at undercutting our interstellar loneliness, from a purely practical perspective, could best be surmised by one of the stated goals of The Colossus Consortium:
"The detection of an extraterrestrial civilization (ETC), even without further communication, is important in many gnostic and practical aspects. For instance, one of the current burning issues for our civilization is surviving global climate changes because of increasing power generation. Detecting more advanced civilizations will demonstrate a fundamental possibility that civilization can achieve a phase of sustainable global-scale power consumption."
You – The Public Deceived: What are the "aliens" hiding?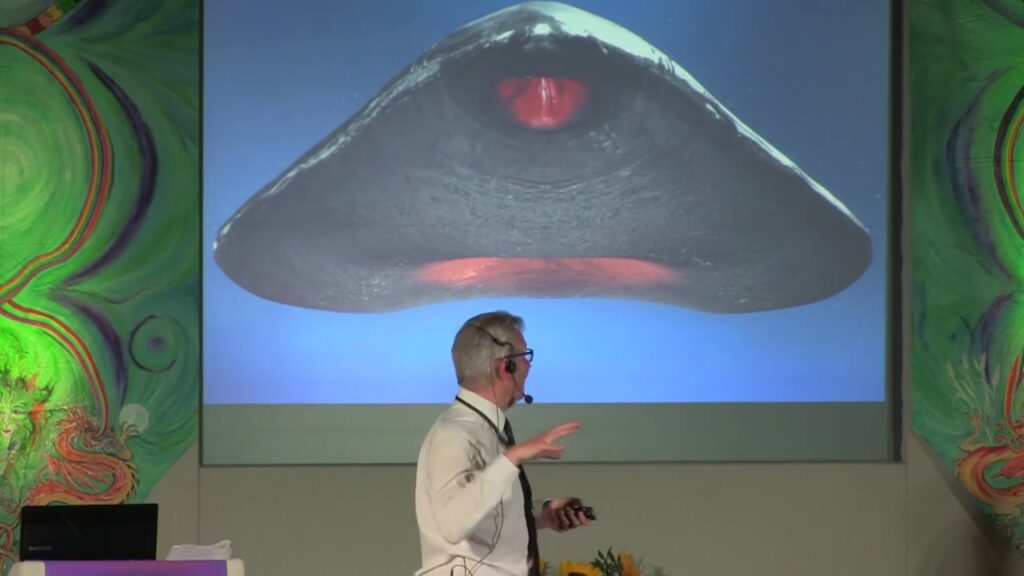 Philip Kinsella's book "You – The Public Deceived " is among the few works that when read, is interesting and helpful.
The author of the book, which will be published in the UK in 2021, tells in detail about cases of contacts with UFOs, which at one time had a great public response. Newspapers wrote about these events and were told on television. However, the details of the events remain known only to researchers. The value of the book lies in the fact that the author gives a detailed and not biased description of all the details of the events he talks about.
One might get the impression that he is describing a fairly long time ago, because several decades have passed since the UFO crash in Roswell, from the abduction of Betty and Barney Hill, from other events described in the book. However, despite the past years, nothing has changed in the world. Now, too, none of the people are immune from UFO abduction. And I will not be mistaken if I say that thousands of people have already experienced on themselves what abduction or rotational UFO abduction is. 
Therefore, the better we understand what's going on, the sooner we'll figure out what these strange little gray-skinned creatures with almond-shaped eyes really need from us. Well, or their owners.
Not just a story about UFO encounters
Philip Kinsella raises a very uncomfortable question – who are they really? After all, it is very easy to believe that these are aliens from other heavenly bodies, especially since they themselves persistently impose such an opinion on us. If we study only the characteristics of the aircraft belonging to them (speeds, side lights, etc.), it becomes clear that our human technology has not yet learned how to create such aircraft. 
You can even explain why the complex and unpleasant procedures of medical supervision are needed to which the abducted people are subjected – they say that guests from another planet arrived and decided to study the aborigines.
But if we pay attention to other details of contacts between people and "aliens" that are not included in the paradigm of human materialistic science, then the most unexpected begins.
First, these strange creatures did not appear now, but were known to our ancestors for a long time – at least several thousand years (information about this is available not only in historical memory, but also in objects of art and everyday life). Only in the old days they were called differently and were not considered to belong to the human world.
Secondly, they perfectly know how to manipulate our ideas and do not hesitate to use such possibilities of the human psyche, which seem unusual even to us.
Thirdly, for some reason they erase the memory of the people they have kidnapped, that is, they behave not like guests from the stellar worlds, but like secret intelligence officers who do not want to be discovered. At the same time, they are not guided by the interests of humanity, but only by their own interests (this would be understandable, if only they did not harm …)
Fourth, they skillfully use the capabilities of the human body, which we still consider mystical and not fully proven. For example, OBE is an out-of-body experience, or hypnotic phenomena, with the help of which they produce various – necessary for them – effects on the tissues of the body of abducted people.
They constantly monitor what is happening in the human world
One of the first to draw attention to such oddities was the ufologist Jacques Vallee, the closest associate of the American researcher, Dr. Allen Heineck. Further research confirms that the psychophysical aspect of the UFO Phenomenon is the most important in its solution. And Philip Kinsella's book once again draws attention to this.
In the book "You – The Public Deceived " The author shows cases that are especially strange even against the background of a phenomenon that is strange in itself. On the other hand, it raises the question of how great is the role of military and government organizations in suppressing the topic of UFOs. 
It seems that such a role is overestimated in the European and American communities. The same people work in these structures, they are also afraid of those events that become known to them by virtue of their profession. They need to keep calm in the community to which they belong. They have only the education and level of knowledge that they received in their educational institutions. Because of this, they try to hide from ordinary people the facts that become known to them. Conceal by any means, even through intimidation of witnesses and researchers. This is an "ostrich" policy, but it is somehow understandable, because if society understands
One gets the impression that the ongoing events in their entirety should be viewed as a hoax campaign on the part of "aliens". Now, if we study the UFO Phenomenon "from the opposite", then we will gradually be able to understand from what real knowledge about its nature it takes us away. If we analyze the UFO cover-up campaign from the point of view of the presence of disinformation in it, only then will we be able to understand who and why is taking the human gaze to heaven, taking advantage of our long-term dream of finding aliens.
Philip Kinsella in his book You – The Public Deceived draws attention to another oddity – the manifestation of the UFO Phenomenon does not always have a material nature. This is especially true in cases of physical contact. It seems that there was interaction. An eyewitness remembered this interaction as absolutely material. However, not a single material trace of this event remained. The author shows the details of the events he describes, which just indicate a semi-material nature. This fact is confirmed by the information of other researchers. 
Yes, many UFOs are material. But in other cases, what we see is just … a hologram. We see the object, but the object is not, but there is simply its image. A picture, so to speak. A person remembers how he was taken aboard a UFO, and then (as he recalls) they took blood, urine, sperm – and he does not just remember this, he has scars and other marks on his body to prove it. 
In fact, his physical body remained at home (this is not difficult to establish, such techniques are in the arsenal of researchers), and on board the "flying saucer" they lifted some non-material substance, which we, being a little embarrassed, call the soul, or the astral body … But Are the scars real, you ask? Yes, they are real. 
Just think at least of the well-known mechanism of the appearance of stigmata – artificial wounds that are a bodily consequence of mental processes, for example, hypnotic suggestion. The experience of studying such events suggests the following. 
"Aliens" can influence the human body according to the principle of psychosomatics. The impact is made on the immaterial part of the personality, and the physical body then "adjusts" and begins to rebuild itself. And this is not fantasy. 
Therefore, Philip comes to a well-grounded conclusion that the nature of "dreams" may not be completely material or completely immaterial.
Perhaps the so-called "UFO pilots" do not pay attention to the suffering of the people over whom they manipulate, because the body that is being manipulated by them is not physical. They just don't understand our pain, although for humanity this serves as a weak excuse. 
For us, people, it is very important to objectively understand what the UFO Phenomenon is, who and why is subjecting our fellow citizens to such forced and unpleasant manipulations. Hopefully, then we will be able to protect ourselves from their constant forced monitoring.
An attempt to reveal such a mystery and explain what is really happening is the main advantage of the new book by Philip Kinsella.
Scientists have established the age of the first alien civilization with which people will come into contact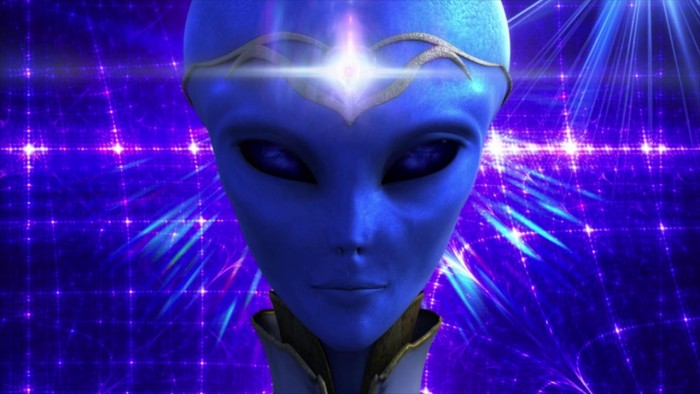 To search for extraterrestrial civilizations, mankind uses its best equipment, while simultaneously creating more and more advanced technologies. Thus, scientists are trying to find an answer to one of the most important questions in science: "where is everyone?" According to experts, there are many hypothetical solutions for this problem, but eventually the day will come when astronomers will finally answer it.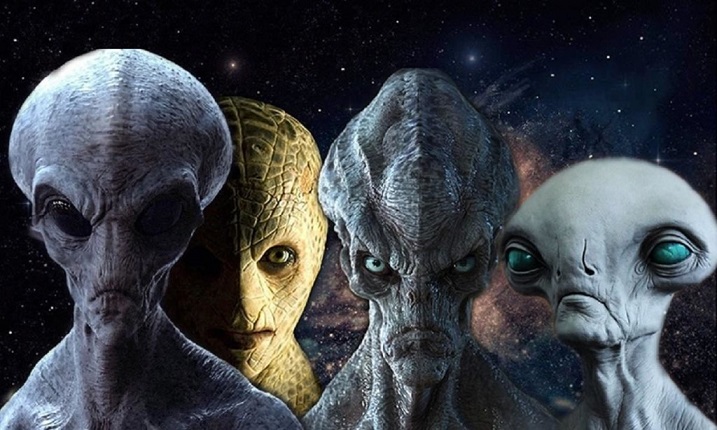 Today many are trying to understand what the intelligent civilization that we will find will be. According to astrophysicist Carl Sagan, it is unlikely that it will be similar to ours in terms of technological progress. However, he did not say about the relative age of such a civilization and whether it would want to communicate with us. This question was answered by a group of astronomers using one of the most overlooked mathematical tools: statistics.
According to their model, any intelligent civilization is most likely not just older than ours, it is much older, according to Universe Today. Scientists decided to find out how people can establish contact with a civilization that is a billion years old. As a result, they settled on a model known as exponential distribution. It is considered quite common in statistics and usually requires only one variable to determine the shape of the curve.
As a result, it turned out that the most suitable average life expectancy for an intelligent alien civilization is about twice the current age of ours. However, the authors do not directly indicate how old we are, but note that the mathematics works no matter which number is used.
For example, if the age of our civilization is defined as 12,000 years, during which we are engaged in agriculture, then it is likely that extraterrestrial civilizations will do this on average for 24,000 years. But this does not mean that at the end of this period everyone dies, it is just that they no longer do what was used to define the very concept of "civilization".
On the other hand, if we take the time during which we emit radio waves into space (100 years) as the starting point, then the aliens will do this for 200 years. Around the same time, they will start using more advanced technologies that replace radio waves, for example, lasers. Thus, although civilization has ceased to exist as "radio-emitting", its representatives are still alive and well, but they are using a new, less detectable technology for us.
Abduction of a child by aliens in the Amazon jungle
The aliens abduct not only the inhabitants of the developed countries, but also those who live in the wild jungle. For obvious reasons, such incidents are difficult to report to the rest of the world and usually remain local. A story that became known from such areas is the following:
In March 1978, an anonymous fisherman was on the banks of a river in a remote area of ​​the Brazilian state of Maranhao. There were no other people around him only dense green "walls" of the tropical jungle.
Suddenly, the man heard loud screams somewhere near him in the dense vegetation. A man was screaming in pain. The fisherman followed the voice and a few minutes later he met a teenage boy lying on the ground. The fisherman tried to ask him what had happened to him and what had happened to him, but the boy did not seem to understand him. And when blood began to flow from his mouth, the fisherman realized that the child must be taken urgently to the doctors.
When the boy ended up in a doctor's office in the nearest settlement, he was found to have the following injuries: many of his teeth were missing, as if they had been pulled violently, many were broken, in several areas his head was missing hair and these spots looked like like small burns, the same "burns" were in his ears.
But the worst part was that the boy could not understand anything and was in a strange state out of reality. He did not react or speak. Only a few days later when he was taken to hospital and they started giving sedatives, he gradually started to get in touch with reality.
When he recovered and started talking, he told one of the strangest alien abduction stories that has ever happened in Brazil.
The boy's name was Luis Carlos Serra, he was 16 years old from the village of Penalwa. The area of ​​the incident was in a dense jungle and away from the civilized world, but for him it was a familiar environment. Suddenly, he heard a strange sound coming from the jungle. It was a loud hum, he thought it was a plane, but when he looked up, he saw something very bright, to the point that his eyes hurt. The light from the object was so strong that it illuminated the entire jungle shaded by the sun.
Then the boy realized that he could not move, and fell to the ground, unable even to cry for help. Then he felt the bright light envelop him and began to lift him higher and higher in the air. As he climbed over the trees, he finally saw that the light was coming from a very large circular object with windows on its sides. The boy was dragged into the object and left on the floor of the boat, then three creatures in metallic-colored uniforms and helmets gathered around him, and spoke to him in an incomprehensible language. They were as tall as a 10-year-old child.
On the left is Louis, showing how tall his captors were. To the right is researcher Bob Pratt, who studied the Louis case.
Louis then found himself in a dark and strange place outside the boat, where there was only darkness and grass everywhere.
"I ended up in a country / place, where there are no trees but very tall grass. I do not know how long it took to get there. I flew out of the boat window to the ground. I was paralyzed. It was a strange place. It looked like a field. The grass was very high, about a meter. I saw no houses or buildings anywhere. I could not see the sky, there were no trees or stars. It was very dark. These beings approached me again and put a pipe in my nose. Then they put "A transparent ball in my mouth and a liquid came down my throat quickly. I fell asleep and I do not know what happened next. I woke up in the familiar jungle of my area still paralyzed."
There, on the ground, he was for three whole days, as he was in a state of severe shock before the fisherman found him.
His story became known because the fisherman found him and took him to a city hospital, and journalist Bob Pratt became interested in her. He specifically went to his village to interview him, he also questioned the medical staff, including two psychiatrists, as Louis' condition did not fit any logical version of the incident as described by the doctors.
A few months later, in the same area of ​​Brazil, villagers noticed in the jungle three humanoids in silver uniforms, that is, similar to those described by Luis. No one knew what they were doing there, but Bob Pratt said they might have kidnapped other people and thrown them into the jungle in the same way. But no one would ever find them, and they might just die and be considered missing by fellow villagers.