Why Cannnabis Is The Future Of Medicine
by Sayer Ji
The future of medicine rests on the the fundamental right we all have to use things that spring from the Earth naturally as healing agents. Why should cannabis, used for at least 10000 years by humankind to alleviate suffering, be excluded from this inexorable mandate?
The politics of cannabis are exceedingly complex, and yet the truth is simple: this freely growing plant heals the human body – not to mention provides food, fuel, clothing and shelter, if only we will let it perform its birthright. In a previous article, we investigated the strange fact that the human body is in many ways pre-designed, or as it were, pre-loaded with a receptiveness to cannabis' active compounds — cannabinoids — thanks to its well documented endocannabinoid system.
But the medical-industrial complex in the U.S. does not want you to use these freely growing compounds. They threaten its very business model and existence. Which is why it synergizes so naturally with the burgeoning privatized prison sector, which now has the dubious title of having thehighest incarceration rate in the world. The statistics don't lie:
"far surpassing any other nation. For every 100,000 Americans, 743 citizens sit behind bars. Presently, the prison population in America consists of more than six million people, a number exceeding the amount of prisoners held in the gulags of the former Soviet Union at any point in its history."
According to a recent Al-Jeezera editorial, "One explanation for the boom in the prison population is the mandatory sentencing imposed for drug offences and the "tough on crime" attitude that has prevailed since the 1980s."
Cannabis/marijuana is presently on the DEA's Schedule 1 list.  Since 1972, cannabis has been listed on the Schedule I of the Controlled Substances Act, the most tightly restricted category reserved for drugs which have "no currently accepted medical use". Opioids, stimulants, psychedelics and a few antidepressants now populate this list of substances that can put you in jail for possessing without a prescription.
The notion that marijuana has no 'medicinal benefits' is preposterous, actually. Since time immemorial it has been used as a panacea ('cure-all'). In fact, as far back as 2727 B.C., cannabis was recorded in the Chinese pharmacopoeia as an effective medicine, and evidence for its use as a food, textile and presumably as a healing agent stretch back even further, to 12 BC.[1]
When it comes to cannabis' medical applications, cannabis' 'healing properties' is a loaded term. In fact, it is extremely dangerous, as far as the medical industrial complex goes, who has the FDA/FTC to enforce it's mandate: anything that prevents, diagnoses, treats or cures a disease must be an FDA approved drug by law, i.e. pharmaceutical agents which often have 75 or more adverse effects for each marketed and approved "therapeutic" effect.
Indeed, the dominant, drug-based medical system does not even acknowledge the body's healing abilities, opting for a view that looks at most bodily suffering as fatalistic, primarily genetically based, and resulting from dysfunction in the mechanical design of a highly entropic 'bag of enzymes and proteins' destined to suffer along the trajectory of time.
And so, an at least two trillion dollar a year industry stands between you and access to the disease alleviating properties of this humble plant.
As Emerson said, "a weed is an herb whose virtues have yet to be discovered," and yet, by this definition, cannabis is not a weed, but given that is has been extensively researched and used for thousands of years for a wide range of health conditions, it should be considered and respected as a medicinal herb and food. Sadly, the fact that the whole herb is non-patentable is the main reason why it is still struggling to gain approval from the powers that be.
Let's look at the actual, vetted, published and peer-reviewed research – bullet proof, if we are to subscribe to the 'evidence-based' model of medicine – which includes over 100 proven therapeutic actions of this amazing plant, featuring the following:
Multiple Sclerosis
Tourette Syndrome
Pain
Obsessive Compulsive Disorder
Brachial Plexus Neuropathies
Insomnia
Multiple Splasticity
Memory Disorders
Social Anxiety Disorders
Amyotrophic Lateral Sclerosis
Inflammatory Bowel Disease
Cancer
Opiate Addiction
Anorexia
Bladder Dysfunction
Bronchial Asthma
Chemotherapy-induced Harm
Constipation
Crack Addiction
Dementia
Fibromyalgia
Glaucoma
Heroin Addiction
Lymphoma
Nausea
Neuropathy
Obesity
Phantom Limb
Spinal Cord Injuries
Endotoxemia
Myocardia Infarction (Heart Attack)
Oxidative Stress
Diabetes: Cataract
Tremor
Cardiac Arrhythmias
Fatigue
Fulminant Liver Failure
Low Immune Function
Aging
Alcohol Toxicity
Allodynia
Arthritis: Rheumatoid
Ascites
Atherosclerosis
Diabetes Type 1
High Cholesterol
Liver Damage
Menopausal Syndrome
Morphine Dependence
Appetite Disorders
Auditory Disease
Dystonia
Epstein-Barr infections
Gynecomasia
Hepatitis
Intestinal permeability
Leukemia
Liver Fibrosis
Migraine Disorders
Oncoviruses
Psoriasis
Thymoma
Moreover, this plant's therapeutic properties have been subdivided into the following 40+ pharmacological actions:
Analgesic (Pain Killing)
Neuroprotective
Antispasmodic
Anxiolytic
Tumor necrosis factor inhibitor
Anti-inflammatory
Antiproliferative
Apoptotic
Chempreventive
Antidepressive
Antiemetic
Bronchodilator
Anti-metastatic
Anti-neoplastic
Antioxidant
Cardioprotective
Hepatoprotective
Anti-tumor
Enzyme inhibitor
Immunomodulatory
Anti-angiogenic
Autophagy up-regulation
Acetylocholinesterase inhibitor
Anti-platelet
Calcium channel blocker
Cell cycle arrest
Cylooxygenase inhibitor
Glycine agents
Immunomodulatory: T-Cell down-regulation
Intracellular adhesion molecule-1 inducer
Matrix mettaproteinase-1 inhibitor
Neuritohgenic
Platelet Aggregration Inhibito
Vascular Endothelial Growth Factor A inhibitor
Anti-apoptotic
Anti-proliferative
Anti-psychotic
Antiviral
Caspase-3 activation
Chemosensitizer
Immunosupressive agent
Interleukin-6 upregulation
Tumor suppressor protein p53 upregulation
Thanks to modern scientific investigation, it is no longer considered strictly 'theoretical' that cannabis has a role to play in medicine. There is a growing movement to wrench back control from the powers that be, whose primary objectives appear to be the subjection of the human body in order to control the population (political motives) — what 20th century French philosopher Michel Foucault termedbiopower, and not to awaken true healing powers intrinsic within the body of all self-possessed members of society. Even the instinct towards recreational use – think of the etymology: to re-create – should be allowed, as long as those who choose to use cannabis instead of tobacco and alcohol (and prescription drugs) do not cause harm to themselves or others. How many deaths are attributed to cannnabis each year versus these other societally approved recreational agents, not to mention prescription drugs, which are the 3rd leading cause of death in the developed world?
Ultimately, the politics surrounding cannabis access and the truth about its medicinal properties are so heavily a politicized issue that it is doubtful the science itself will prevail against the distorted lens of media characterizations of it as a 'dangerous drug,' and certainly not the iron-clad impasse represented by federal laws against its possession and use. All we can do is to advocate for the fundamental rights we all possess as free men and women, and our inborn right towards self-possession, i.e as long as what we do does not interfere with the choices and rights of others, we should be free to use an herb/food/textile that sprouts freely and grows freely from this earth, as God/Nature as freely made available.
I think people need to be educated to the fact that marijuana is not a drug. Marijuana is an herb and a flower. God put it here. If He put it here and He wants it to grow, what gives the government the right to say that God is wrong?

~ Willie Nelson

"Why is marijuana against the law? It grows naturally upon our planet. Doesn't the idea of making nature against the law seem to you a bit . . . unnatural?" – Bill Hicks
About the author
Sayer Ji is the founder of GreenMedInfo.com, an author, educator, Steering Committee Member of the Global GMO Free Coalition (GGFC), and an advisory board member of the National Health Federation.
He founded Greenmedinfo.com in 2008 in order to provide the world an open access, evidence-based resource supporting natural and integrative modalities. It is widely recognized as the most widely referenced health resource of its kind.
Source:
The goal of human civilization is to create AI and disappear?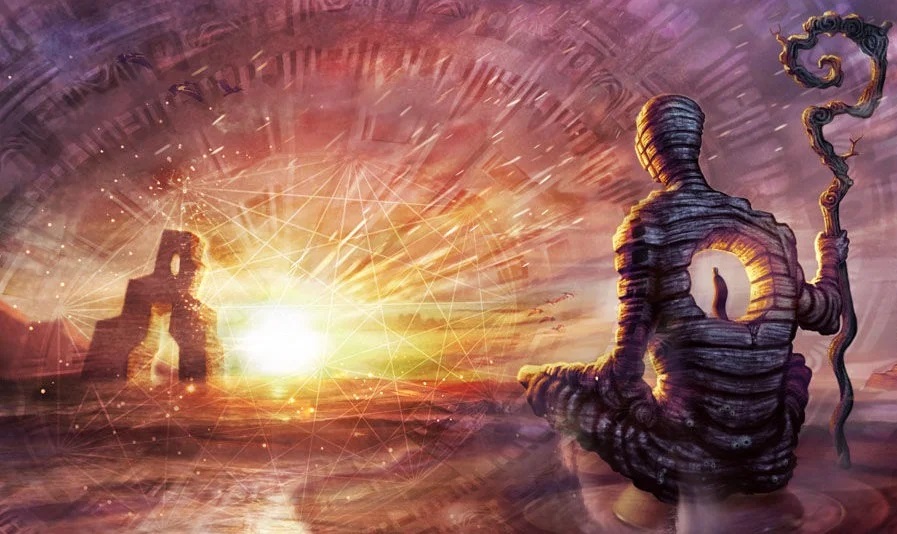 Various sources often talk about civilizations that lived long before us. They all developed, prospered for a while, and then disappeared in an incomprehensible way.
What is the reason for their decline, we probably will not know. All we can do is admire the remains of stone buildings, over which time has almost no power.
While looking for an answer, we somehow accidentally stumbled upon an interesting saying about the life of Japanese samurai: "A samurai has no goal, but a path." In the end, the "path of the samurai" ended in what is known – death. The path of any civilization ended in the same way.
If you look at the issue through the prism of a samurai saying, then there is no point in looking for why and how civilization ended its existence. Probably, the process itself and its result are important here. But to whom is it important and what result does it expect?
Mysterious director
Apparently, behind the curtains of this "ancient theater" there is a mysterious "director" who periodically makes necessary adjustments to the history of civilization.
To figure out what's what, you need to look at current trends in science. Where does a person strive with such an irresistible desire to "play God." This attracts him and at the same time frightens him, but in no way turns him away from the intended path. Most likely, artificial intelligence (AI) is the purpose of our civilization's existence.
About 50 years ago it would have seemed nonsense, but to someone, perhaps even now. However, if you trace the last 100 years of the life of our civilization, you get the feeling that most of the discoveries were given to mankind at the same time. A powerful leap has taken place in a hundred years. Why did it happen?
At the beginning of the last century, scientists recognized the existence of fields that have memory and the ability to store and transmit information. It is very likely that such or a similar field can be around the Earth and, more interesting, possess intelligence. Isn't this the same "Director" hiding behind the screen of the "ancient theater"?
If this is so, then at a certain moment the "Director" gives the selected scientist "access" to certain knowledge (perhaps even in a dream, like Mendeleev), and another scientific breakthrough occurs in the world. Step by step, discovery after discovery, humanity is steadily moving towards the creation of AI. The trend is already well visible.
AI is probably the next "Babylon", which will combine all the knowledge, culture and accumulated experience of civilization. In the future, the neural network will enter into a connection with the general information field and leave humanity without knowledge, technology, and even a spoken language. This will be the next decline of civilization. And the "Director" will receive another array of new data (experience) in order to start creating a new civilization.
If someone believes that past civilizations ended in large-scale conflicts, then most likely this is already the consequences of "turning off" AI.
Co-founder of Skype talked about the threat of AI to humanity
One of the creators of the Skype internet call service, Jaan Ta
llinn, said that the development of artificial intelligence (AI) threatens humanity. According to him, humans face three key threats, but it is AI that should be feared most of all, the expert said.
Tallinn explained that at the moment, no one can predict what development AI will achieve in the next decades. In addition, the fact that scientists are creating artificial intelligence that can form a new AI without human intervention is also a cause for concern.
In addition, as the co-founder of the popular video calling service noted, the development of synthetic biology also causes concern. According to him, this direction in science allows the creation of artificial DNA sequences and biological systems that may not exist in nature.
Tallinn also drew attention to the fact that he fears we are entering an era of "unknown unknowns", things that people are not even able to imagine right now.
Volkswagen robot will autonomously charge cars: a working prototype presented
The renowned German car manufacturer announced a new development. This time, engineers have created a unique robot capable of autonomously charging electric vehicles. 
For more than a year, specialists have been developing this project, but only now the concern was ready to demonstrate the first working prototype. The robot is ready to charge electric vehicles and has shown the high efficiency of this process.
It is called the Mobile Charging Robot, and experts have already compared it to the R2-D2 droid from Star Wars, including squeaks and clangs. Indeed, there is a similarity. Before implementing this idea, the engineers decided that robots should be allowed to charge cars parked in large residential complexes.
This will save their owners from leaving in order to find a gas station. Another advantage is that large parking lots and garages do not have to contain several expensive charging points for electric cars. The car company said in a press release that the robot works exclusively autonomously.
It independently controls and interacts with the vehicle being charged. It opens the cover of the charging socket and independently connects the power plug, then disconnects it. The robot looks like a trailer, which is a mobile energy storage.
It is capable of charging multiple electric vehicles at the same time. Despite the fact that the manufacturer confidently praises its concept, experts saw inefficiency in the fact that first it is necessary to charge the robot's battery, which is then used to recharge electric cars.
Volkswagen Group Components CEO Thomas Schmall noted that creating an efficient charging infrastructure for the cars of the future is an important step in the company's development.
Its engineers focus on finding solutions to avoid costly do-it-yourself measures. The mobile robot is only part of the concept that will continue to be developed.
This video will forever change the way you think about time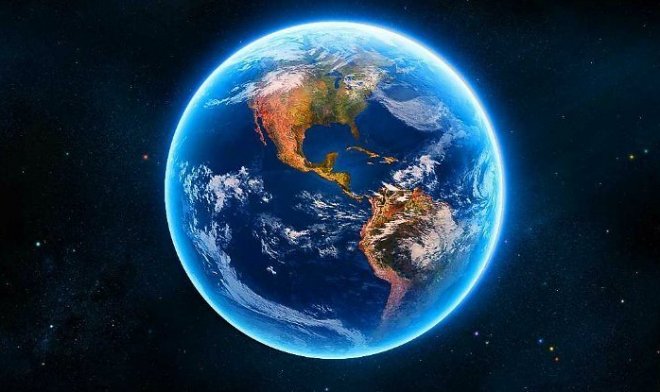 Business Insider, one of the world's leading news portals, made a three-minute video that depicted the Earth's timeline as a journey from Los Angeles to New York.
So, the beginning of the journey is 4.54 billion years ago, when the Earth was formed from the accumulation of gases and stardust. After some time, a significant event occurs – a giant space body crashes into the still not cooled Earth, as a result of which the breakaway part becomes its satellite – the Moon.
Further, the route runs through the mountains of Arizona, formed about 3.95 billion years ago. A few more kilometers to the east and we are at the 3.8 billion year mark. This is where the first evidence of life in the form of replicating molecules appears.
The next "stop" Kansas – 2.7 billion years ago. Cyanobacteria that produce oxygen appeared on Earth. It took the next 200 million years for the atmosphere of our planet to accumulate sufficient reserves of this most important gas.
Halfway through, we reach Pennsylvania. We are separated from it "only" by 660 million years. Life is developing rapidly: the Earth is covered with vegetation, amphibians are evolving. Unusual time travel is coming to an end – to the point "Now". By the time the dinosaurs become extinct, we finally reach the outskirts of New York.
And where is the most important thing – people? To find out, you need to carve out three minutes and watch the entire video.
Source: Business Insider