Why are mass shootings becoming more common?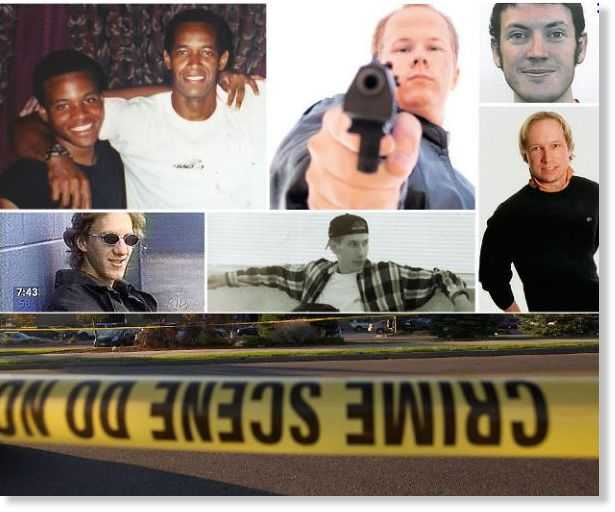 The news on Friday was horrific. A man shot and killed 27 people, including 20 children, at an elementary school in Newtown, Connecticut.
Yet these sorts of headlines are also becoming gut-wrenchingly familiar. Of the 12 deadliest shootings in U.S. history, six have taken place since 2007. (The Newton school shooting will likely rank second on that list.) Mass killings appear to be on the upswing – even as other types of homicides and violent crimes are becoming less frequent.
David Brooks highlighted this discrepancy back in July. For much of the 20th century there were, on average, a handful of mass killings per decade. But that number spiked in 1980, and kept rising thereafter. In the United States, there have now been at least 62 mass shootings in the past three decades, with 24 in the last seven years alone. This has happened even as the nation's overall violent crime and homicide rates have been dropping.
So what explains the rise in mass killings?
One theory is that mass murders (usually defined as murders with four or more victims over a short time period) are somehow contagious. Back in 1999, four public health researchers published a famous study titled "Media and Mass Homicides" in the Archives of Suicide Research. They studied a series of mass homicides in Australia, New Zealand, and Britain in the 1980s and 1990s and found that different incidents appeared to be influenced by each other in a number of ways, often spanning many years and across continents.
The idea that one spree killing might inspire another has given rise to plenty of articles and papers about whether the press should be more conscientious in the way it reports on these events. Giving a murderer too much publicity might be a bad idea.
A great deal of research, however, suggests that behavioral scientists just don't have a strong grasp on what drives mass killings and violent rampages, or why they've surged in recent decades. Here's how a 2010 article in the Journal of Police and Criminal Psychology sums it up: Incidents of mass murder have gained considerable media attention, but are not well understood in behavioral sciences. Current definitions are weak, and may include politically or ideologically motivated phenomenon. Our current understanding of the phenomenon indicates these incidents are not peculiar to only western cultures, and appear to be increasing. And here's a 2012 article from the American Journal of Public Health, coming to a similar conclusion: To understand and prevent rampage violence, we need to acknowledge that current discipline-based violence research is not well suited to this specific challenge. There are numerous important, unanswered research questions that can inform policies designed to prevent rampage violence. Mental illness is one likely factor – a survey by Mother Jones found that at least 38 of the 61 mass shooters in the past three decades "displayed signs of mental health problems prior to the killings." Yet the studies above note that researchers still have a ways to go before they understand the exact connection between the two.
And what about the availability of guns as a factor? Researchers have found a connection between guns and homicide – more guns tend to lead to more murder. And guns will obviously make any mass attack far deadlier. Note that there was also an attack on 22 students in a Chinese elementary school on Friday. But there was a key difference: The man only had a knife, and there were zero fatalities.
Again, though, overall gun violence in the United States has been declining in recent years while mass shootings and killings appear to have become more commonplace. It's not entirely clear why that is. And it's an increasingly important question.
What is the real cause of explosions and fires around the world in the past few days?
What has caused all these giant explosions and apocalyptic fires in China, North Korea, Lebanon, India, USA, Iraq, Iran over the past few days?
China
It all began on August 3, 2020 in the Chinese province of Hubei, where an instant explosion at a chemical plant killed at least six people and injured four. The reason is under investigation.
North Korea
This first explosion was followed a few hours later by a giant explosion following a possible "gas leak" in Hyesan, Yangan Province, North Korea, killing 9 people and injuring at least 30 residents. The reason is being investigated.
Lebanon
The next day, the port area of ​​Beirut, Lebanon, was destroyed by a giant explosion, killing more than 140 people and injuring thousands.
India
Also on the afternoon of August 4, 2020, an explosion caused panic among residents living around the Vijayshree Pharma Company plant in the Rambilli Zone FEZ in Vishakhapatnam in Andhra Pradesh, India. The reason is being investigated.
Great Britain
On 4 August, an explosion occurred again in the middle of a residential street in Birmingham, UK, causing smoke and fireballs to rise into the air and residents fleeing to seek refuge. The explosion was so strong that fire alarms went off in the houses.
United States of America
Finally, on Tuesday, firefighters put out a massive fire in downtown St. Paul, Minnesota, that engulfed a building under construction. When the firefighters arrived at about 4:20 am, the flames were flying high into the air, and the glow was visible for miles.
Iran
A fire broke out on Tuesday inside three industrial warehouses east of Tehran. The fire destroyed production materials, including lumber and leather.
Then, on August 5, at least seven ships burst into flames at a shipyard in the southern Iranian port of Bushehr. According to reports, the reason remains unclear, no casualties.
United Arab Emirates
On 5 August 2020, on Wednesday evening at 18:30, a fire broke out in a market in the emirate of Ajman, 50 km from Dubai, in the United Arab Emirates. The reason is being investigated.
China
A gas pipeline exploded and several roads collapsed after torrential rains flooded parts of Yulin, a city in China's northwestern Shaanxi province. Local authorities evacuated about 600 people from the area. The reason is being investigated.
United States of America
On the same day in Midland, Texas, an investigation is under way of an explosion and subsequent fire in an oil storage facility. The reason is also unknown.
Iraq
Again, on August 6, 2020, a major fire broke out in over 20 wholesale market warehouses in Najaf, Iraq. The reasons are being investigated.
Geneticists have clarified the origin of American slaves
It is the largest study of DNA from people living in the Americas. It shows where the slaves came from in the United States and reveals the details of their abuse.
The work includes information on 50 thousand people, of which 30 thousand are of African origin. The article, published in the American Journal of Human Genetics , serves as "evidence that genetics can shed light on history," said Alondra Nelson, professor of social sciences at the Institute for Advanced Study in Princeton.
The study began with the work of Joanna Mountain, senior director of research at the company 23andMe. Together with the team, she created a genetic database, which included mainly information about the company's clients, whose grandparents were born in regions where slavery flourished. Dr. Stephen Micheletti, the geneticist at 23andMe who led the study, compared it to data from the Slave Travels digital project, which contains information about the people brought in: information on ports of embarkation and disembarkation, the number of enslaved men, women and children. He also collaborated with historians to learn more about the plight of African regions, such as contemporary Angola and the Democratic Republic of the Congo, in the 17th and 19th centuries.
Scientists have found out: the DNA of the study participants from the United States showed their Nigerian origin. This means that there are far more ships that transported enslaved people directly to America from Nigeria than would be expected based on historical records. 
At first, historians "could not believe how many Nigerian ancestors were there in the United States," Micheletti said.
Later, after consulting with experts, the study authors learned that slaves were first sent to the British Caribbean Islands, and only then sold to the Americans.
Experts estimate that more than half of the people were brought into the United States and Latin America from West Africa. The study found that the modern black population is genetically related to six regions, among them Senegal, Gambia, Nigeria and Benin. Moreover, according to historical sources, there were more regions from which slaves were exported.
The work also showed that the brought women made a much greater contribution to the modern gene pool than men, although there were much fewer of them. Scientists have calculated that in the United States there are 1.5 times more descendants of slaves, and in Latin America and the Caribbean – 13-17 times. Moreover, in the United States, European men have influenced the modern gene pool of people of African descent three times more than European women, and 25 times more in the Caribbean.
The collapse of humanity is predicted with a 90% probability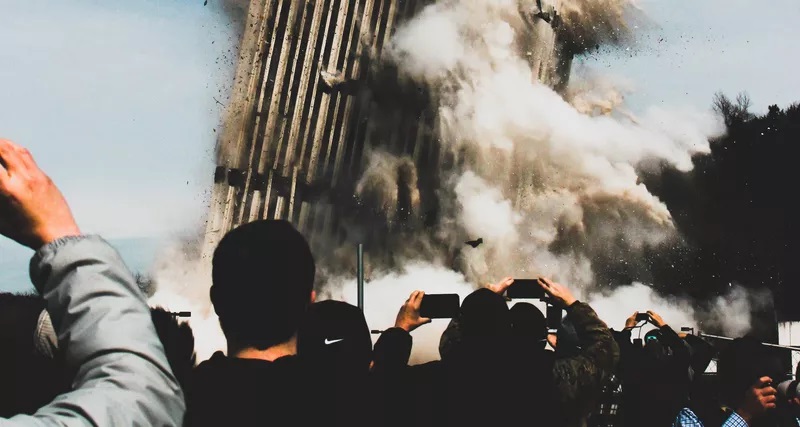 A new study by theoretical physicists cites truly horrifying numbers. The results of a great deal of work have shown that if human society continues to move in the same direction, then civilization in the form in which we know it now will come to an "irreversible collapse" in a few decades.
The research findings, published in Scientific Reports, are a model for our future. The work is based on data on current rates of deforestation and other resource use. Scientists say that even the most positive forecasts show a 90% chance of disaster.
Physicists at the Alan Turing Institute and Tarapaki University predict that the last forests on Earth will be cleared somewhere between 100 and 200 years of this century.
Combined with global population changes and resource consumption, this is an incredible blow to humanity. In light of this, scientists say that society as we know it may cease to exist within the next 20 to 40 years. There is good news, the researchers note that from a global perspective, the rate of deforestation has actually slowed in recent years.
However, they are still too large and continue to suffer losses as newly planted trees cannot protect the environment as well as mature forests.
"Calculations show that while maintaining the real rates of population growth and consumption of resources, in particular forest resources, we have several decades left before the irreversible collapse of our civilization," the article says.
A fundamental transformation will be required to prevent collapse. The authors say that the main driving force behind the collapse right now is that the consumption of planetary resources is not taken seriously because it is driven by the economy.
Our civilization gives preference to the interests of individuals, countries or territories, without caring about the entire ecosystem. Therefore, in order to stop the catastrophe, people need to reconsider the current model of society, and accept the one that puts the interests of the ecosystem above the individual.