Who I Chose To Un-School My Son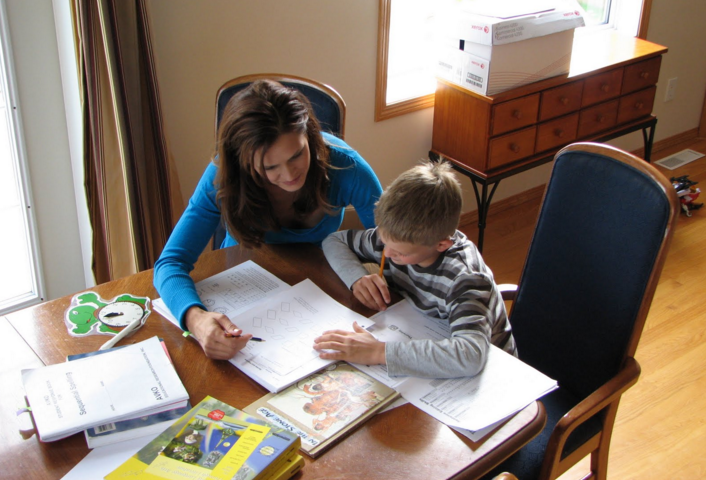 Now more than ever before our society is seeing the need to take matters into our own hands and not rely on others to get the job done for us. The topic of un-schooling has become quite popular and with good reason.
According to Wikipedia:
"Unschooling is an educational method and philosophy that advocates learner-chosen activities as a primary means for learning. Unschooling students learn through their natural life experiences including play, household responsibilities, personal interests and curiosity, internships and work experience, travel, books, elective classes, family, mentors, and social interaction. Unschooling encourages exploration of activities initiated by the children themselves, believing that the most personal learning is, the more meaningful, well-understood and, therefore, useful it is to the child. While courses may occasionally be taken, unschooling questions the usefulness of standard curricula, conventional grading methods, and other features of traditional schooling in the education of each unique child."
I couldn't agree more. It's about taking the reigns in our children's education to ensure that they are not just getting a good one but they have the opportunity to see the great joy of learning. After six years of leaving it up to the system, my son lost that great joy.
All Children Love To Learn
All kids love to learn and my son was not excluded from that. After a couple years of school, I noticed that school didn't feel like a place of learning for him. Learning was something that naturally manifested into his life. I taught him sign language before he ever said his first word. He loved books, songs, art, counting and all the stuff a child his age liked to learn about.
As early as grade one, he began showing signs that he would prefer not to go there. Recently I saw an episode of The Simpsons titled, 'Lisa's Sax' from Season 9, which shows a flashback to Bart's first day of kindergarten. Some of you
may know the one. In the episode, Bart starts his first day saying, "School will be fun." Shortly after, his initial enthusiasm is crushed by an uncaring and bitter teacher who says that he would be a failure at life, and he draws a violent sketch of his feelings. I feel that's what it was like for my son (and many other kids) when they entered school for the first time. They go in with enthusiasm and excitement and end up with disdain and confusion.
In grade four, he began to ask me questions regarding the structure of school. He told me he didn't like that the kids were constantly being told to be quiet and sit still. He didn't understand why he couldn't eat when he was hungry. He was confused why he couldn't learn about the things that he liked or was interested in. He asked why the teachers stopped using games and songs and kept play time to a scheduled time once a week. Prompted by my son's inquires, I was compelled to do research about public education and its origins which I will share my findings later in this article.
When my son was in grade 5, I noticed that he didn't understand basic math concepts. Concerned, I reached out to his teacher who told me that she hadn't noticed. She said she would look into it and I put my faith in her that she would get to the bottom of the problem. She never did and before I could follow up with her as to why nothing had been done, the teachers went on strike until the following school year. My son entered grade 6 and more problems regarding school began to arise.
The Move That Changed Our Lives
By February of this year, school had created a horrible rift in our home life. When I would try to help my son with his homework, he would become extremely emotional and shut down. This made it almost impossible to help him. Eventually he had an emotional breakdown. He began by telling me that he was not going back to school. After asking him why he felt so strongly about this, he listed numerous reasons over the course of two hours. The things he brought up were that he felt like school was militarized. When asking why he felt like that he said because of the rules, the loud
sound of the bell and that they made them run outside in the winter rain and cold everyday even if they didn't want to. He felt like school was boring because he never had the opportunity to learn what he was interested in. How many of you reading this ask your children what they learned about in school when they come home and they reply with, "Nothing" or "Boring stuff"? My son disagreed with how the kids were treated, specifically that the teachers were above the students and that they were like masters and the kids were like slaves (his words). He didn't feel like what he was learning about would benefit him in any way, not now, not ever. He felt stupid and the pressure of "competing" with his peers was unbearable.
This incident deeply saddened me. From what I could see, my baby was suffering and as his mother, it was my duty to find a solution to this and I feel I have. I had been toying with the idea of home education for years. Every day after school, I would tutor my son on things he would never learn while attending school which I think was the basis for him to be able to have an awareness that something just wasn't right at that place. I so badly wanted him to see the joy of learning and how beneficial it is to be educated but felt with the lack of funding and set curriculum that was not possible. After laying out my options with home education and studying the philosophies and methods of un-schooling, I pulled my son from the school.
The Teachers Know That Public Education Is Horribly Flawed
I sent an email to his teacher explaining a bit about why I was taking my son out of public education which prompted the teacher to call me. We had a very long, enlightening conversation regarding the school system. The teacher told me that he completely supported and agreed with my decision to educate my son at home. He knew that the system was out-dated at best and the kids are not benefiting from it in anyway. He stated that most kids in his class were having meltdowns at home and in school regarding it. He agreed with me that the system doesn't teach the kids how to be critical thinkers and that can be very dangerous for a society as a whole. He told me that he will not be putting his kids in public education. That statement alone was enough to tell me I was doing the right thing. My son was in a split class and had two teachers. Between the two teachers, they shared 65 students. That is unbelievable! The teacher stated that he so badly wants to teach but it's so conflicting because as a teacher, his hands are tied. He has to stick to a set curriculum and can't really go outside of it. He said that there literally is no funding. Most teachers pay for a lot of school supplies out of their own pockets. This morning I read a Polk county public school teacher's letter of resignation. To me it's more proof that the teachers know that the system is horribly flawed!
How My Son's Life Has Changed
Since we started our journey of un-schooling, he now understands basic math concepts. His mood has also improved greatly. When I first caught wind to him being behind, I knew that it stemmed from his grade two year and he couldn't get caught up because the teachers unfortunately don't do one-on-one help. He got behind in the first place because he was being bullied and his teacher at the time was also doing questionable things like not letting him go to the bathroom. That was a bad year for him. I know that experience had a part in his perception of school and him falling behind. Regardless, nothing was done on the teacher's part to rectify the problem and how could they if they don't have the time or resources to give one-on-one help. The principal of my son's school said that they don't offer one-on-one help at that school and most public schools.
The change from my son while he was in public school to un-schooling is like night and day. Now, he has complete say in what he learns about and because I know his interests, I can incorporate them into all subjects that he's doing for that week. For example: he is completely obsessed with Samurais. So he completed math worksheets that had samurais on them, we explored the science of making katana swords, the geography of Japan, the history of the Edo period (time of the Samurais), writing assignments based on monks and Buddhism, the culture of Japan throughout history and now, and lots more. I couldn't believe how I could incorporate samurais into every single subject.
Eventually, he started having self-directed days where he is his own teacher. He has the reigns and can decide what pace to go at and how much he wants to complete in one day. Some people have asked me if he does anything on the days when were not working together. Through un-schooling he has learned the importance and magic of learning. It's all centered around his interests, passions, and curiosities so of course he does. He has the awareness that learning can manifest in anything. Whether it's practicing his archery, tending to the plants, cooking, travelling, engaging in his passions and spending time with the ones he loves; he knows anything he engages himself in can teach him. When he was in school, he never set goals. Since we've been working together he sets goals and achieves them all the time. We have no set curriculum; he is in control with me as a guide.
The greatest thing that I've learned through this experience is that we must be engaged in our children's learning. Even if un-schooling doesn't seem like an option. We can't expect that all their education needs will be met at school. For example, the things he has learned through un-schooling that he could not learn while attending public education include: cooking, the Japanese language, Nikola Tesla, how to take notes, the power of one, philosophy, philosophers, astronomy, Gandhi (and other greats like him), quantum physics, Buddhism, Jesus, yoga, meditation, critical thinking, archery, how to grow food, laws of attraction, the power of gratitude, wilderness survival, various conscious documentaries like "I Am", in depth political history and how society was built, natural healing and medicines, knowledge of self and so, so, so much more! As a parent and an enthusiastic student of the universe, I believe all these things and more should be taught through public education! We must fill in the gaps whatever way we can in our current situations. The system is broken and the children are suffering.
The Evidence That Something Needs To Change
Aside from my son's personal experience with school, there are other reasons that pushed me to make the move into home education. The most important one is the origins of public education. I truly believe that if parents knew what public education was really created for, they would never enrol their children in it.
I wrote an article regarding the origins which you can view here. I highly recommend that you read this article which highlights John D. Rockefeller's investment of and his involvement in it (to the outcry of parents and education professionals alike) as well as Horace Mann's ("The Father of Education") role in it and his ties to Prussia.
A notable person I have come across who has actually taken the time to study the long term status of the un-schoolers is Peter Gray. He is a Boston College research professor who has studied how learning happens without any academic requirements at a democratic school. In 2011, he decided to conduct a study with his colleague Gina Riley regarding a question he had that was centered around the outcome of the 10% of un-schoolers from the estimated two million children who are home schooled. He was prompted to conduct the study after finding no academic studies that adequately answered his question.
"In 2011, he and colleague Gina Riley surveyed 232 parents who unschool their children, which they defined as not following any curriculum, instead letting the children take charge of their own education. The respondents were overwhelmingly positive about their unschooling experience, saying it improved their children's general well-being as well as their learning, and also enhanced family harmony. Their challenges primarily stemmed from feeling a need to defend their practices to family and friends, and overcoming their own deeply ingrained ways of thinking about education. (The results are discussed at length here.)"
Prompted by his own curiosity about how un-schooled children felt about their education experience and how this may have impacted their ability to pursue higher education and obtain gainful and satisfying employment, he conducted a study in 2013 in which he surveyed 75 adults ranging in age from 18 to 49; almost all of them had 3 years of un-schooling experience. The results and Gray's remarks on the findings of the survey are quite long. You can read the entirety of the article and results here. Below I will paraphrase some of the points that really stood out for me in regards to questions I have been asked regarding my son's future (going to college or finding employment).
"All but three of the 75 respondents felt the advantages of unschooling clearly outweighed the disadvantages. Almost all said they benefited from having had the time and freedom to discover and pursue their personal interests, giving them a head start on figuring out their career preferences and developing expertise in relevant areas. Seventy percent also said "the experience enabled them to develop as highly self-motivated, self-directed individuals," Gray notes on his blog. Other commonly cited benefits included having a broader range of learning opportunities; a richer, age-mixed social life; and a relatively seamless transition to adult life. "In many ways I started as an adult, responsible for my own thinking and doing," said one woman who responded to Gray's survey."
""Very few had any serious complaints against unschooling," Gray says, and more than a third of the respondents said they could think of no disadvantages at all. For the remainder, the most significant disadvantages were: dealing with others' judgments; some degree of social isolation; and the challenges they experienced adjusting to the social styles and values of their schooled peers."
"What stood out, he adds, is that "many more said they felt their social experiences were better than they would have had in school." Sixty-nine percent were "clearly happy with their social lives," he says, and made friends through such avenues as local homeschooling groups, organized afterschool activities, church, volunteer or youth organizations, jobs, and neighbors. In particular, "they really treasured the fact that they had friends who were older or younger, including adults. They felt this was a more normal kind of socializing experience than just being with other people your age.""
"Three people were very dissatisfied overall. In all three cases, the respondents said their mothers were in poor mental health and the fathers were uninvolved. Two of the three also happened to be the only ones who mentioned having been raised in a fundamentalist religious home, though the survey didn't ask this question specifically. It appeared to Gray that the unschooling was not intentional—the parent had aimed to teach a religious curriculum, "but was incompetent and stopped teaching," he notes. In all of these cases, the children's contact with other people was also very restricted; moreover, they were not given any choice about their schooling and therefore felt deprived of school."
"Overall, 83 percent of the respondents had gone on to pursue some form of higher education. Almost half of those had either completed a bachelor's degree or higher, or were currently enrolled in such a program; they attended (or had graduated from) a wide range of colleges, from Ivy League universities to state universities and smaller liberal-arts colleges."
"In the words of one woman: "I already had a wealth of experience with self-directed study. I knew how to motivate myself, manage my time, and complete assignments without the structure that most traditional students are accustomed to. … I know how to figure things out for myself and how to get help when I need it." Added another: "I discovered that people wanted the teacher to tell them what to think. … It had never, ever occurred to me to ask someone else to tell me what to think when I read something.""
More Evidence
Hackschooling Makes Me happy | Logan LaPlante | TEDxUniversityofNevada
High School Valedictorian Speaks Out Against Schooling
4th Grade Student Sounds Off On State Testing
What Is The Solution?
I'm all about creating sustainable solutions that we can start implementing today. I wanted to share my story about my son in hopes that it will help other parents who are watching their children suffer in the school system and to know that there are other options. I believe that our children are the future and as such, it is our duty to make sure they have not just a good education but an inspiring and enlightening one so they don't make the same mistakes my generation and generations before me have made. There has been a large increase on discussions regarding public education and the effect it's having on our children. I personally believe that the whole system needs to be changed. It's outdated and has sinister roots. We have the power to change things and talking about the solutions is a good start.
Recently, I read an article titled, 'Why every parent should consider un-schooling'. In it, it states that with programs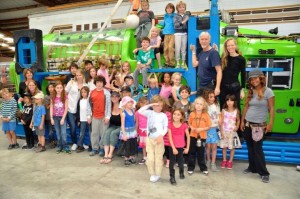 like No Child Left Behind (millions of children have actually been left behind) and Common Core (otherwise known as Common Conformity) in the United States, parents are finding the educational climate so unacceptable that they are willing to take a radically different path. Upon reading that, I was reminded of another article I read regarding director James Cameron (Titantic, Avatar) and his wife Suzy Cameron creating an innovative school called Muse. The concept behind MUSE came about after Suzy, a global environmental activist, mother of 5, and proud wife, grew tired of watching her older children struggle in the traditional education system, and sought an alternative and more environmentally aware option.
I definitely think creating new schools with the basis of the "un-schooling" philosophy is what we need but for many parents that can seem like light years away especially when our children are suffering now. I've written many articles on how any parent can adopt the philosophies of un-schooling or home education even if they have to work during the day. There is always a way. It really depends on how much work you are willing to put in. I will list the articles below as well as some other resources about un-schooling. I hope they are helpful for those who are considering like I was. Above all, I think if we work together, we can create a better, happier and more sustainable world for ourselves and generations to come and I believe the key to this is conscious education rooted from passion and expansion with no child ever being excluded or left behind.
Un-Schooling Resources:
For Those Who Are Considering Home Education <- Click to Read Article
Home Education For The Conscious Parent <- Click to Read Article
Dayna Martin
Dayna Martin is an activist, educator and author of, Radical Unschooling: A Revolution Has Begun. She does Unschooling and Peaceful Parenting coaching. You can learn more about Dayna at her website: http://daynamartin.com/
Peter Gray, Ph. D, research professor at Boston College, is author of Free to Learn (Basic Books, 2013) and Psychology (Worth Publishers, a college textbook now in its 7th edition).  He has conducted and published research in comparative, evolutionary, developmental, and educational psychology. He did his undergraduate study at Columbia University and earned a Ph.D. in biological sciences at Rockefeller University. His current research and writing focus primarily on children's natural ways of learning and the life-long value of play. You can learn more about Peter and his work at this website: http://www.freetolearnbook.com/
Sources:
http://ww2.kqed.org/mindshift/2014/09/02/how-do-unschoolers-turn-out/
http://www.collective-evolution.com/2014/01/07/this-is-what-happens-when-a-kid-leaves-traditional-education/
http://www.collective-evolution.com/2013/03/08/high-school-valedictorian-speaks-out-against-schooling/
http://www.collective-evolution.com/2015/04/21/4th-grader-rocks-common-core-education-by-asking-school-board-one-question/
Man is able to induce controlled hallucinations without psychotropic substances
The human brain is so cunningly designed that accidental damage or malfunctions in the neural network can generate large-scale effects that do not harm a person, but, on the contrary, deliver a lot of new sensations.
We are talking about hallucinations, influences on the sensory system, which stem from the inside of the brain itself. Modern technologies make it possible to purposefully launch such reactions without harm to humans.
The technique of guided hallucinations is based on the Ganzfeld effect, which states that when the brain receives a powerful stimulating signal in only one area, it automatically begins to "think out" signals in other areas.
For example, if you peer into the darkness and listen to white noise, the brain draws an imaginary picture, although the eyes do not receive a single photon of light. And if you run noise on the screen in absolute silence, the brain will complement them with sound hallucinations.
One interesting experiment with guided hallucinations was conducted by TV host and inventor Derek Müller, who locked himself in an anechoic and completely darkened chamber for 45 minutes to conduct a sensory deprivation experiment.
His brain, which at once lost 90% of the signals from the outside world, remained fully functional, and Derek did not go crazy. Moreover, in the absence of external stimuli, he began to feel the subtlest vibrations of his heart and the flow of blood through the veins.
It was not a hallucination, it was just that the brain switched to processing the signals that remained at its disposal, amplifying them and presenting them in the form of sensations understandable to the mind.
Angels showed the End of the World to a child from Indonesia?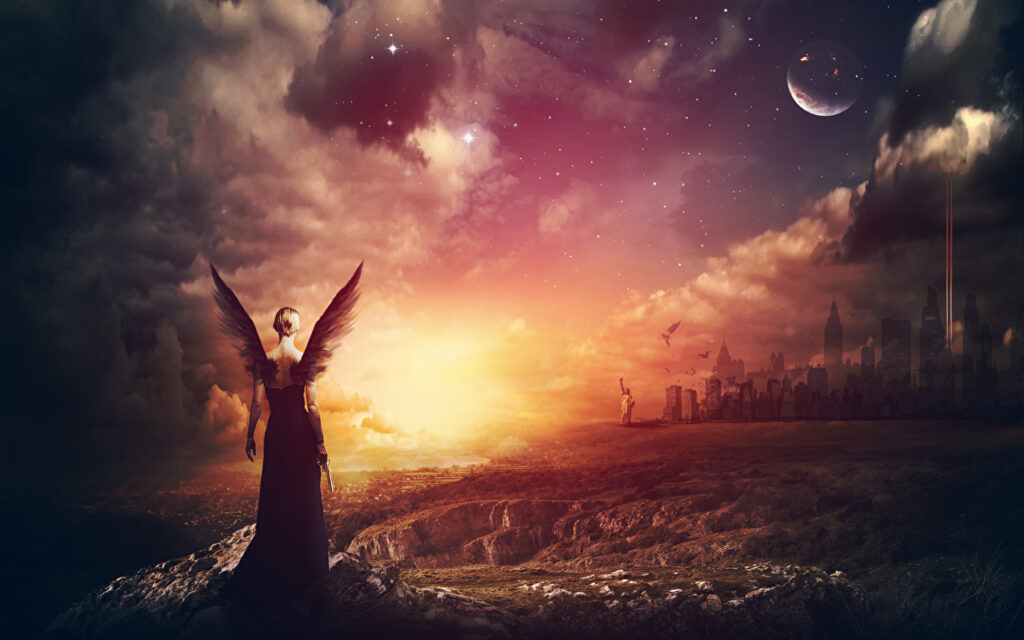 In early October, on many eschatological and conspiracy sites (The End Times Forecaster , 444prophecynews.com), a video was posted by a girl named Jacqueline, who lives in South Africa. The video tells that on September 16, in some altered state of consciousness, similar to a lucid dream, Jacqueline was given a warning: on October 10, 2020, there will be some kind of nightmarish geological catastrophe – either a volcanic eruption, or an earthquake.
Jacqueline does not specify where the catastrophe will occur, but immediately after the volcanic eruption, she saw President Trump in Washington and the destruction of the Washington Monument with fiery stones falling from the sky. The full text of Jacqueline's video was posted on the forum and can be viewed at the link, but her revelation itself is not very informative. It is only clear that on October 10 something may bang, and very strongly. Another thing is much more interesting.
Since Jacqueline was shown truly creepy things, she, like anyone in her place, doubted that all this was true. However, she noticed that in her dream, before the horror broadcast began, she was shown a calendar on which she read the KIMIKO inscription.
"Kimiko" is a popular Japanese female name that literally means "wonderful unusual child", so Jacqueline decided: if she got it right, then she needed to look for a girl from somewhere in Japan who would kind of hint at her deciphering what was shown in her dream.
Kimiko was never found, but another girl named Catherine was found. She lives in Indonesia, is in 4th grade and is 9 years old. Jacqueline had her dream on September 16, and on September 18 some angels took this Catherine to heaven in a dream and showed her what would be on Earth in the very near future.
According to Catherine, everything will begin on October 10, 2020, when some kind of catastrophe occurs – a catastrophe, most likely of a geological nature. Buildings will collapse and coastal cities will suffer from terrible tsunamis. At the same time, a terrible rain will pour, which in some regions will flood buildings up to the fourth floor. Thunder will thunder in the sky, which is 10 or even 20 times stronger than ordinary thunder, and after the thunder, hail will fall the size of a car windshield. But besides the hail, all the planes located there fall from the sky.
However, the End of the World will not happen as life goes on and Trump wins the US election. After that, Israel will begin to restore the Temple, but they will not have time, since a war will start around. At this moment, the Earth will face unprecedented catastrophes.
A huge new planet will appear in the sky and the atmosphere will take on a reddish tint. It will get hotter. H achnut erupting volcanoes, and terrifying winds will become commonplace. And further, in the region of the Bermuda Triangle, a hole is formed in the lithosphere, and armada of some strange flying machines will appear from there. On TV they will say that these are good aliens.
In parallel , a total vaccination will take place on Earth, after which people who have received the vaccine will be endowed with some unthinkable ability to communicate with their gadgets – phones will show them everything at the click of a finger and connect to subscribers with the power of thought. But happiness will not last long, because then the skin of the vaccinated will begin to turn green and many will be covered with ulcers. Further, these people mutate into a kind of zombie who will engage in cannibalism and those who have not taken the vaccine will become their preferred food. And for those who will not be eaten by mutants, aliens will chase in their flying cars, kidnap, throw bombs at them and burn them with rays.
Finally, to top it all off, mutations will affect flora and fauna. So, insects will become gigantic, and algae will begin to crawl ashore and whoever gets into their nets will be devoured. Mutations will affect birds, jellyfish, and the rest of the fauna. Dinosaurs and real fire-breathing dragons will appear, which will fly everywhere and pour fire on everything.
In general, the girl tells something that is impossible to believe – no reality can stand that. However, the probability that reality is real, according to estimates of the theory of probability, is no more than 50%. That is, we live in the Matrix with a probability of 1/2, although nothing can be proved / disproved somehow. But if we take into account various strange quantum effects and other miracles, then the probability of the Matrix is ​​already seventy percent and 30% remain for a flat / round Earth, for the rest of "natural science". Therefore, maybe we are now on the eve of the reboot of the Matrix, during which we will begin to load characters from other entertaining games.
It is possible, of course, that all these stories were invented by her mother, but similar stories are told by other children, and even adults, who were thrown either somewhere into the astral plane, or into the next world, or generally into the deepest warp. Different, unrelated people cannot tell the same tale. Therefore, most likely this is not a fairy tale and there is something in all this. But what – here we do not know, so we just have to wait and see.
Clinical death helped the inveterate egoist to change his attitude towards life. He is grateful for this experience
William F. did not live the most righteous life. His selfish, authoritarian behavior caused a lot of suffering to the people around him, especially his wife. And it is not known how his marriage would have ended if one day William had not had an accident.
On that fateful day, November 6, 2019, a man was riding a motorcycle and crashed into a truck as it changed lanes. William tried unsuccessfully to get out from under the heavy truck, as his helmet got stuck under the front axle of the car.
A policeman was the first to come to help, then an ambulance arrived. The motorcyclist was evacuated by helicopter to the hospital. The man in the helicopter told William not to sleep, but he collapsed into unconsciousness.
What William saw in oblivion made a strong impression on him and changed his future life.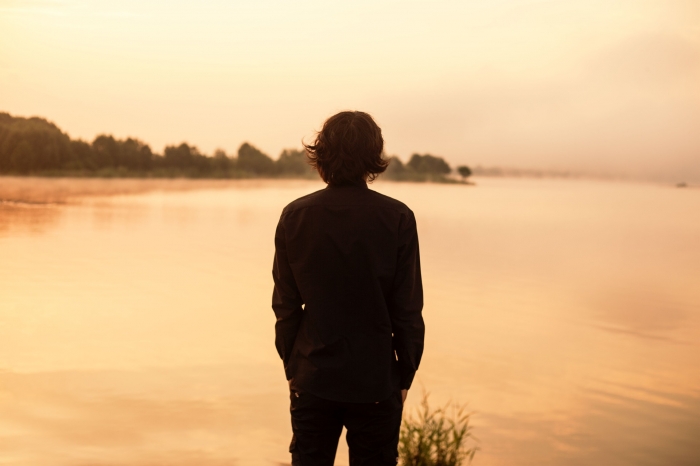 William's near-death experiences
The next thing I remember happened on a large field. There was a fence about 100 meters away from me. There was a black hole in the fence on the other side of the gate.
I was drawn to the gate. The closer I got, the more love and warmth I felt, the more selfishness and bad feelings went away.
When the gate was about five steps away, and I was about to open it, someone's hand stopped me, grabbing my forearm. Looking at this man, I noticed a few more.
– You need to stop. I watched you for a long time, son, you made a lot of mistakes. Do you know where you are? The man asked.
"I'm not sure," I said, looking around.
"You are dead," he said.
I panicked.
"You're scared," he remarked.
– No.
"Then [during your life] you were always afraid of it for no reason," he said softly. I nodded in agreement, and our dialogue continued.
– Do you feel that everything is under your control?
"I don't know… no.
– You have never controlled anything in your life. It's an illusion …
– Yes, you're right, – I nodded again.
– You are given a choice that many do not have. God gives you a choice: come back and correct your mistakes, or you can go through the gate. If you enter this gate, all the regrets of life will torment your soul until you are given another chance. It will feel like eternity.

I still have regrets about my past life, "he added after a pause. – If you come back and do not start working on yourself to become better, if you do not find happiness in the righteous way, you will always remember and crave the feeling that you are experiencing in this place now, but you will not get here again.
When you return, recover, heart and mind will be restored. You are given something great … But you understand that God already knows your choice.
Then he looked at me and asked:
– What are you going to do?
"I'll be back," I replied.
At that moment, the feelings that gripped me were gone, and I let go of the gate.
"See you again very soon," he said at last.
Then I woke up and saw my mother. I told her that I was back for good and that I would not go anywhere. She had a tired face.
"You've been in a lot of pain," she said.
I said that everything would be all right with me, and told that I saw Him. She clarified who exactly. I replied that I did not know for sure, but they gave me a second chance. Mom laughed and said that probably my grandfather kicked me in the ass to bring me back here.
William's life has changed
William underwent several operations, but the doctors said that physically he would not be the same. Among other things, the man had to learn to walk again.
About a month after the accident, thoughts of the pain inflicted on his loved ones and loved ones flooded into William, so he focused on correcting the mistakes of the past and changing his future.
Five months later, William was walking without limping. Now she runs for several kilometers, and the only evidence of an accident is scars.
The biggest proof of the reality of what he saw during clinical death is a complete change in himself, says William.
"I saw mistakes, especially in my relationship with my wife, and I understand things that I didn't understand before. It is strange to think that someone was watching my life from a distance and knew about my actions. If I had not changed, I would have yearned for death. "

"I used to have sociopathic tendencies and no empathy. I have never felt guilt or remorse. Now I am selfless and empathetic, I feel the emotions of others, and it is overwhelming. I know how people feel just by looking at them. This is a kind of intuition.

Remorse and guilt help me re-evaluate the past. I also notice that when I do something instinctively, in the old way, I realize it and I can stop. "

"People believe when I share my experience because they see a big change in me."
Source: NDERF