So there you are, about to leap into a black hole. What could possibly await should — against all odds — you somehow survive? Where would you end up and what tantalizing tales would you be able to regale if you managed to clamor your way back?
The simple answer to all of these questions is, as Professor Richard Massey explains, "Who knows?" As a Royal Society research fellow at the Institute for Computational Cosmology at Durham University, Massey is fully aware that the mysteries of black holes run deep. "Falling through an event horizon is literally passing beyond the veil — once someone falls past it, nobody could ever send a message back," he said. "They'd be ripped to pieces by the enormous gravity, so I doubt anyone falling through would get anywhere."
If that sounds like a disappointing — and painful — answer, then it is to be expected. Ever since Albert Einstein's general theory of relativity was considered to have predicted black holes by linking space-time with the action of gravity, it has been known that black holes result from the death of a massive star leaving behind a small, dense remnant core. Assuming this core has more than roughly three-times the mass of the sun, gravity would overwhelm to such a degree that it would fall in on itself into a single point, or singularity, understood to be the black hole's infinitely dense core.
The resulting uninhabitable black hole would have such a powerful gravitational pull that not even light could avoid it. So, should you then find yourself at the event horizon — the point at which light and matter can only pass inward, as proposed by the German astronomer Karl Schwarzschild — there is no escape. According to Massey, tidal forces would reduce your body into strands of atoms (or 'spaghettification', as it is also known) and the object would eventually end up crushed at the singularity. The idea that you could pop out somewhere — perhaps at the other side — seems utterly fantastical.
What about a wormhole?
Or is it? Over the years scientists have looked into the possibility that black holes could be wormholes to other galaxies. They may even be, as some have suggested, a path to another universe.
Such an idea has been floating around for some time: Einstein teamed up with Nathan Rosen to theorise bridges that connect two different points in space-time in 1935. But it gained some fresh ground in the 1980s when physicist Kip Thorne — one of the world's leading experts on the astrophysical implications of Einstein's general theory of relativity — raised a discussion about whether objects could physically travel through them.
"Reading Kip Thorne's popular book about wormholes is what first got me excited about physics as a child," Massey said. But it doesn't seem likely that wormholes exist.
Indeed, Thorne, who lent his expert advice to the production team for the Hollywood movie Interstellar, wrote: "We see no objects in our universe that could become wormholes as they age," in his book The Science of Interstellar (W.W. Norton and Company, 2014). Thorne told Space.com that journeys through these theoretical tunnels would most likely remain science fiction, and there is certainly no firm evidence that a black hole could allow for such a passage.
But, the problem is that we can't get up close to see for ourselves. Why, we can't even take photographs of anything that takes place inside a black hole — if light cannot escape their immense gravity, then nothing can be snapped by a camera. As it stands, theory suggests that anything which goes beyond the event horizon is simply added to the black hole and, what's more, because time distorts close to this boundary, this will appear to take place incredibly slowly, so answers won't be quickly forthcoming.
"I think the standard story is that they lead to the end of time," said Douglas Finkbeiner, professor of astronomy and physics at Harvard University. "An observer far away will not see their astronaut friend fall into the black hole. They'll just get redder and fainter as they approach the event horizon [as a result of gravitational red shift]. But the friend falls right in, to a place beyond 'forever.' Whatever that means."
Maybe a black hole leads to a white hole
Certainly, if black holes do lead to another part of a galaxy or another universe, there would need to be something opposite to them on the other side. Could this be a white hole — a theory put forward by Russian cosmologist Igor Novikov in 1964? Novikov proposed that a black hole links to a white hole that exists in the past. Unlike a black hole, a white hole will allow light and matter to leave, but light and matter will not be able to enter.
Scientists have continued to explore the potential connection between black and white holes. In their 2014 study published in the journal Physical Review D, physicists Carlo Rovelli and Hal M. Haggard claimed that "there is a classic metric satisfying the Einstein equations outside a finite space-time region where matter collapses into a black hole and then emerges from a while hole." In other words, all of the material black holes have swallowed could be spewed out, and black holes may become white holes when they die.
Far from destroying the information that it absorbs, the collapse of a black hole would be halted. It would instead experience a quantum bounce, allowing information to escape. Should this be the case, it would shed some light on a proposal by former Cambridge University cosmologist and theoretical physicist Stephen Hawking who, in the 1970s, explored the possibility that black holes emit particles and radiation — thermal heat — as a result of quantum fluctuations.
"Hawking said a black hole doesn't last forever," Finkbeiner said. Hawking calculated that the radiation would cause a black hole to lose energy, shrink and disappear, as described in his 1976 paper published in Physical Review D. Given his claims that the radiation emitted would be random and contain no information about what had fallen in, the black hole, upon its explosion, would erase loads of information.
This meant Hawking's idea was at odds with quantum theory, which says information can't be destroyed. Physics states information just becomes more difficult to find because, should it become lost, it becomes impossible to know the past or the future. Hawking's idea led to the 'black hole information paradox' and it has long puzzled scientists. Some have said Hawking was simply wrong, and the man himself even declared he had made an error during a scientific conference in Dublin in 2004.
So, do we go back to the concept of black holes emitting preserved information and throwing it back out via a white hole? Maybe. In their 2013 study published in Physical Review Letters, Jorge Pullin at Louisiana State University and Rodolfo Gambini at the University of the Republic in Montevideo, Uruguay, applied loop quantum gravity to a black hole and found that gravity increased towards the core but reduced and plonked whatever was entering into another region of the universe. The results gave extra credence to the idea of black holes serving as a portal. In this study, singularity does not exist, and so it doesn't form an impenetrable barrier that ends up crushing whatever it encounters. It also means that information doesn't disappear.
Maybe black holes go nowhere
Yet physicists Ahmed Almheiri, Donald Marolf, Joseph Polchinski and James Sully still believed Hawking could have been on to something. They worked on a theory that became known as the AMPS firewall, or the black hole firewall hypothesis. By their calculations, quantum mechanics could feasibly turn the event horizon into a giant wall of fire and anything coming into contact would burn in an instant. In that sense, black holes lead nowhere because nothing could ever get inside.
This, however, violates Einstein's general theory of relativity. Someone crossing the event horizon shouldn't actually feel any great hardship because an object would be in free fall and, based on the equivalence principle, that object — or person — would not feel the extreme effects of gravity. It could follow the laws of physics present elsewhere in the universe, but even if it didn't go against Einstein's principle it would undermine quantum field theory or suggest information can be lost.
A black hole of uncertainty
Step forward Hawking once more. In 2014, he published a study in which he eschewed the existence of an event horizon — meaning there is nothing there to burn — saying gravitational collapse would produce an 'apparent horizon' instead.
This horizon would suspend light rays trying to move away from the core of the black hole, and would persist for a "period of time." In his rethinking, apparent horizons temporarily retain matter and energy before dissolving and releasing them later down the line. This explanation best fits with quantum theory — which says information can't be destroyed — and, if it was ever proven, it suggests that anything could escape from a black hole.
Hawking went as far as saying black holes may not even exist. "Black holes should be redefined as metastable bound states of the gravitational field," he wrote. There would be no singularity, and while the apparent field would move inwards due to gravity, it would never reach the center and be consolidated within a dense mass.
And yet anything which is emitted will not be in the form of the information swallowed. It would be impossible to figure out what went in by looking at what is coming out, which causes problems of its own — not least for, say, a human who found themselves in such an alarming position. They'd never feel the same again!
One thing's for sure, this particular mystery is going to swallow up many more scientific hours for a long time to come. Rovelli and Francesca Vidotto recently suggested that a component of dark matter could be formed by remnants of evaporated black holes, and Hawking's paper on black holes and 'soft hair' was released in 2018, and describes how zero-energy particles are left around the point of no return, the event horizon — an idea that suggests information is not lost but captured.
This flew in the face of the no-hair theorem which was expressed by physicist John Archibald Wheeler and worked on the basis that two black holes would be indistinguishable to an observer because none of the special particle physics pseudo-charges would be conserved. It's an idea that has got scientists talking, but there is some way to go before it's seen as the answer for where black holes lead. If only we could find a way to leap into one.
David Crookes
LiveScience
The strange disappearance of three boys in Murphy's Cave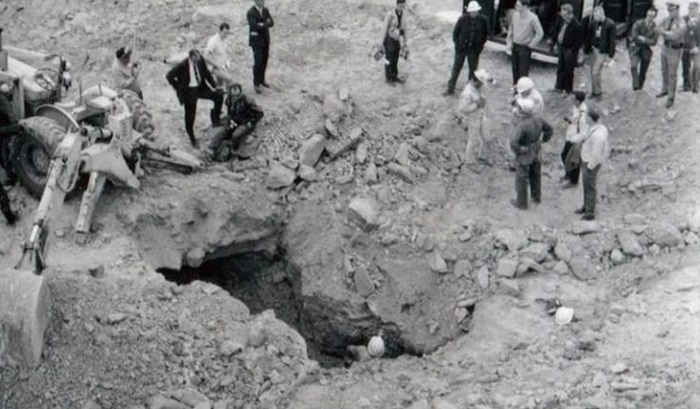 In the US state of Missouri, one of the local attractions is a vast network of caves that have thousands of passages, both above and below ground.
Because of these caves, Missouri is often referred to as the "state of the caves," and it is not surprising that they attract many explorers as well as adventurers.
Most of these caves were well explored in the first half of the twentieth century. But because of the intensive construction of Highway 79 in the 1960s, employees sometimes encounter new gaps that lead to unexplored parts of local caves.
One of these caves is called the Murphy's Cave. The openings leading to its tunnels were located very close to the houses of the city of Hannibal, one hundred miles northwest of St. Louis.
This city is known as the birthplace of Mark Twain and in particular the Mark Twain Cave where Tom Sawyer films were made. Excursions to this cave are still being made.
In the 1960s, parents strictly forbade their children from even looking at the openings in the ground. They feared crashes and other disasters. But who could stop the curious children?
The three Hannibal boys were particularly curious about the caves. They were 10-year-old Billy Hoag, his brother 13-year-old Joel Hoag and their friend 14-year-old Craig Dowell.
They regularly picked up lanterns and went down into the dark cave tunnels. Their parents forbade them to go there, but in response the boys said they would play in the yard and actually went to the caves.
On May 9, 1967, the three children headed to Murphy's Cave. They were waiting for the moment when the construction workers at the site would go to rest. The parents found out when they saw the characteristic reddish dirt on their clothes. There was a serious rebuke.
However, on May 10, the three went to the same cave again, using the moment Houg's parents were in the store to shop.
The boys prepared thoroughly. They took shovels, lanterns and other necessary things. At 3pm, they were spotted by a casual passer-by walking to the entrance of Murphy's Cave. He noticed that the boys were dragging a makeshift ladder of boards to lower themselves through the opening inside the cave.
This was the last time these children were seen alive. After that, they disappear and even traces of them, much less their bodies, were found.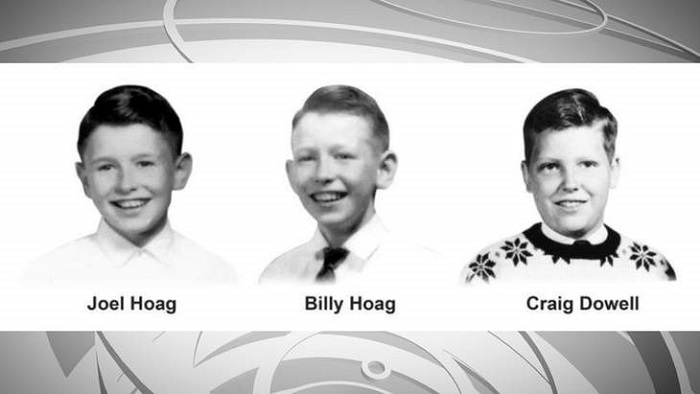 When the parents of the Hoag brothers returned from the store and saw that their children had disappeared, they became very angry and intended to give them a good lesson. But when the children did not return home during the time that they would usually go back from their games, their parents were worried. They began to pray that nothing bad would happen to the boys.
When it was dark, the Hoags went to their neighbors and someone told them that they had seen the Hoag brothers and young Dole near the Murphy Cave. City officials have been notified of the disappearance of the three children, who may have been lost in the cave.
The next morning, police, national guards and volunteers organized a mass search for the boys. At one point, FBI experts got involved in the process.
Hundreds of people explored the tunnels of all nearby caves, not just Murphy's Cave. All suspicious passageways, narrow cracks and still unexplored tunnels were carefully checked.
But everything was in vain. They did not even find traces of the children. The tunnels of Murphy's Cave are very complex and winding. They were all well researched.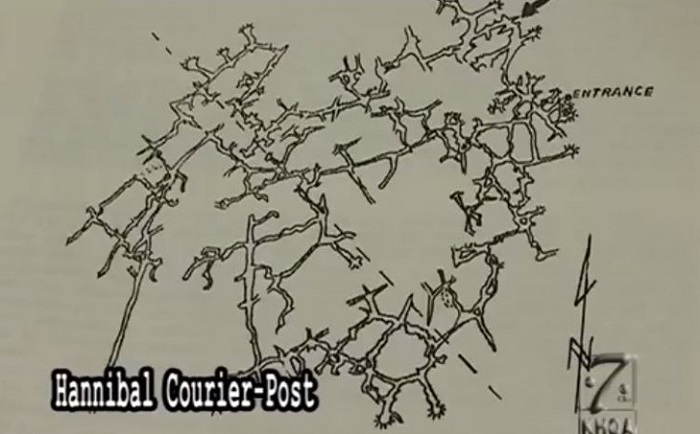 Then, searchers began looking around the surrounding forests, abandoned houses and old mines. They even summoned a few psychics who claimed they could "feel" the place where the children had disappeared. But, again without result…
This large-scale search of the missing went on for 10 consecutive days and was among the most popular searches in Missouri's history. As a result, only one probable trace of the boys was found – a baby sock lying near the entrance to the cave.
The sock wasn't dirty, so it obviously hadn't been in that place for a long time. The search crew clung to it as a probable evidence. However, none of the parents of the missing children was able to confirm whether the sock belonged to one of the Hoag brothers or Dowell.
There were some false footprints. At one point, near a cave, they found a dried puddle of brown liquid similar to blood, but during the investigation it turned out that the puddle was from a spilled bottle of fertilizer.
Another such clue is that someone apparently saw the boys out of town alive after the search began, but no children or traces of them were found at that location.
There was also a strange message about a man in a black cloak who was not recognized as a city resident, police officer or anyone else. He was spotted in many places where children were being searched. It was as if he was trying to hide and secretly monitor the work of the search groups.
According to one of the first versions, the children were buried alive when one of the cave tunnels collapsed, but as mentioned above, all possible tunnels of the nearest caves were checked by search crew and they did not find any traces of fresh collapses there.
According to another version, the boys may have accidentally entered a completely new tunneling system that other researchers have not noticed. And nowadays, near Hannibal, sometimes new tunnels are found in the local caves, which are caused by expansion, rainfall and other reasons. All new tunnels have been carefully inspected.
Volunteers are still trying to find the remains of the missing boys or at least their belongings. But, so far, they haven't found anything …
Other theories say that the children fled to another city or were abducted.
The memory of this strange disappearance of these three boys is still commented on in Hannibal. A memorial plaque with the boys' names and their history is placed next to the ill-fated entrance to Murphy's Cave, which is now closed.
Connection between Alpha Draconis and Egyptian Pyramids Revealed
Alpha Draconis, also known as Thuban, is located about 300 light years away in the northern Draco constellation.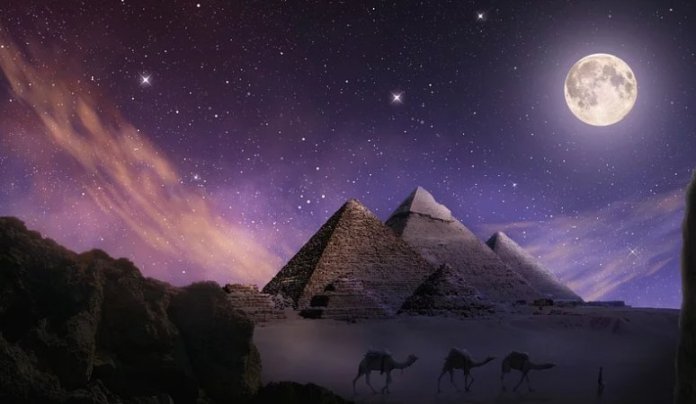 Despite its "alpha" designation, it shines as Draco's fourth-brightest star. Thuban's fame arises from a historical role it played some 4,700 years ago, back when the earliest pyramids were being built in Egypt.
Could the new astronomical observations shed light on what motivated the builders of the Egyptian pyramids?
Astronomers using data from NASA's Transiting Exoplanet Survey Satellite (TESS) were surprised when they discovered that the bright star Alpha Draconis and its fainter, previously known companion actually undergo mutual eclipses.
Egyptology students already know that the ancient Egyptians were skilled astronomers who regularly observed the sky and tracked various celestial objects.
Previous research has revealed that the ancient Egyptian papyrus calendar 86637, Cairo, is the oldest preserved historical document from naked eye observations of a variable star, the Eclipsing binary algol – a manifestation of Horus, a god and a king.
It was confirmed that the ancient Egyptians knew about the variability of the 'Demon Star' Algol 3,000 years before Western astronomers.
Astronomers suggest that it is now possible that the first eclipse of the ancient North Star played a key role in building the Egyptian pyramids.
About 4,700 years ago, the star Thuban may have served as the Northern Star. It seemed to be the closest to the north pole of the earth's axis of rotation, the point around which all other stars appear to rotate in their nocturnal motion.
Today this role is played by Polaris, the brightest star in the constellation Ursa Minor. The change happened because the earth's axis of rotation performs a 26,000-year cyclic oscillation, called precession, which slowly changes the position of the sky at the rotational pole.
The North Star or Thuban is actually a pair of stars and the largest star between the pairs is four times larger and warmer than the Sun. The surface temperature of the larger star is about 9,700 degrees Celsius. Its mate, which is five times weaker, is probably half the size of the primary and is 40% warmer than the sun. Previous studies have suggested that Thuban exhibited slight changes in brightness that lasted about an hour, suggesting the possibility that brightest star in the system was pulsing.
Angela Kochoska, postdoctoral researcher at Villanova University in Pennsylvania, said:
The eclipses are brief, lasting only six hours; therefore terrestrial observations can easily lose them. And because the star is so bright, it would quickly saturate detectors at NASA's Kepler Observatory, which would also conceal eclipses.
Many scientists think ancient Egyptians relied on the bright stars Big Dipper and Little Dipper to align their pyramids in a north-south direction with an accuracy of up to 0.05 degrees. However, it's still debated how the pyramid builders took accurate measures for the alignment. Since the tilt of Earth's axis has changed over time, so have the positions of the stars.
Using sophisticated astronomical software, scientists were able to turn back the astronomical clock and study the sky at the moment the pyramids were built. These studies showed that the two stars revolved around the opposite pole in the Old Kingdom sky, and an imaginary line joined these stars across the north pole.
This means that when the two stars placed vertically above each other both mark the true north position for the pyramid builders. In this case, if the calculation is correct, construction of the Great Pyramid of Giza began between 2485 and 2475 BC.
Kochoska, who presented the findings at the 235th meeting of the American Astronomical Society in Honolulu on Jan. 6, said she is planning a follow-up study to look into additional eclipses that TESS can see.
Padi Boyd, a TESS project scientist at NASA's Goddard Space Flight Center, said in a statement:
The discovery of eclipses in a known, bright and historically important star highlights how TESS affects the wider astronomical community. In this case, uninterrupted, high-precision TESS data can be used to help constrain fundamental stellar parameters to a level never before reached.
Sister of Russia's great mystery victim manifests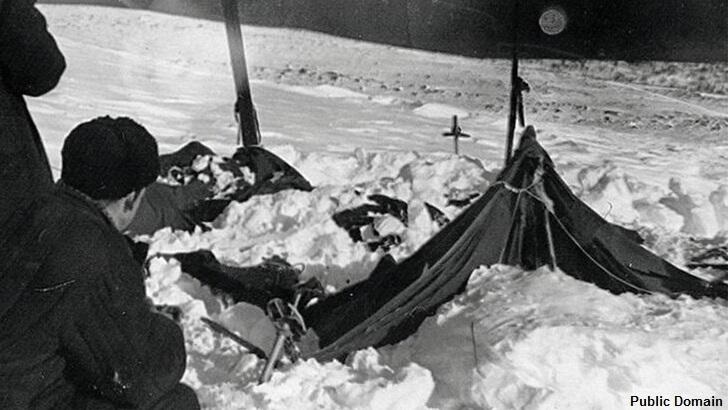 A fascinating new view of the Dyatlov Pass incident presents several enlightening first-hand perspectives on the case, including rare information from the sister of one of the victims, whose name has become synonymous with a mysterious event.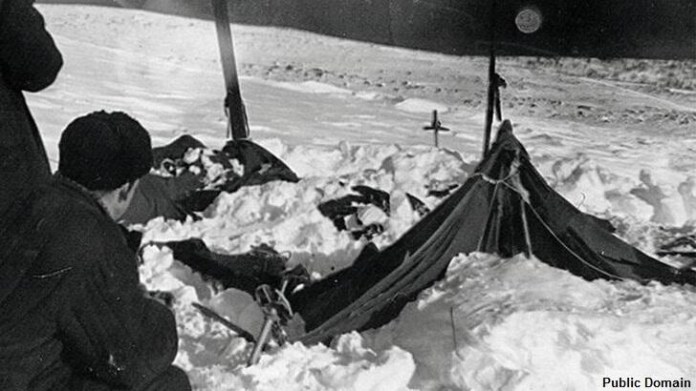 Published by the BBC, the play excellentely revisits the infamous 1959 tragedy, in which nine Russian college students died in the Ural Mountains in unexplained circumstances that continue to bother researchers today.
One of the people interviewed for the article was Tatiana Perminova, who was 12 when her brother, Igor Dyatlov, embarked on the unfortunate walking trip. She recalled that their mother had tried to dissuade him from following the journey, arguing that he should focus on his studies. However, Perminova recalled, Igor managed to convince her after promising that it would be his last trip to the mountains before graduating. "And indeed," his sister remarked sadly, "it was his last time."
Coldly, Perminova revealed that she was the one who answered the phone at her house six decades ago, when authorities phoned with the frightening news that Igor had died.
She said:
The next day my parents were summoned to college, and the nightmare began.
As for what may have caused the disappearance of his brother and colleagues, Perminova indicated that families were as confused by the case as the rest of the world, and were insulted by the Russian authorities that "you will never know the truth, so stop to ask questions. "
She stressed:
Don't forget, in those days, if they told you to shut up, you would be silent.
However, with six decades since the incident, Perminova no longer harbors these fears. As such, she dismissed popular prosaic theories for what killed the group, such as an avalanche or hurricane, and suggested that something more sinister had occurred.
She asked:
If it was just an ordinary walk that went wrong because of extreme weather conditions, why worried the highest authorities in the country? I think that means something extraordinary has happened.
Although she did not seem to present a specific theory for what killed her brother and friends, Perminova spoke of the tremendous pain that families have suffered in the last sixty years with so many unanswered questions.
She said, noting an ongoing effort by independent investigators in Russia to exhume the bodies of the victims of Step Dyatlov for a further examination:
Emotionally, this is very difficult. Imagine digging up their coffins. But if there is no other way to find the answers, ok, let's see what happens next.
Other firsthand witnesses featured in the play include a man who participated in the search that led to the discovery of the bodies of the victims, as well as a woman who lived in a nearby village at the time of the incident and claims to have seen a "bright and fiery object in the sky" which somehow resembled a missile. This observation seems to give credence to the possibility that Dyatlov and his comrades might have died from a cover-up accident. This was repeated by another local resident who was also 12 at the time of the incident and recalled how "there were rumors throughout the city that these students had participated in some kind of test or experiment."
All in all, the BBC program is a must watch for those studying the Dyatlov Pass incident, as it includes a wealth of previously unpublished stories of individuals who were closely linked to the case, such as Perminova, or who resided in the area after the intriguing event occurred. It also features conversations with contemporary investigators who are still trying to solve the mystery of what happened to the nine hikers in the Ural Mountains that fateful February night so long ago.