What The Hell Is Going On With UFOs And The Department Of Defense?
© Defense Department
Tyler Rogaway
The Drive
This UFO footage released by the Defense Department shows a remarkable UFO captured on camera onboard the Navy F / A-18 Super Hornet chasing the unidentified flying object
Few stories have garnered more requests from our readers for commentary than the recent news that the Navy has decided to very publicly change its reporting rules and procedures for when its personnel observes an unexplained phenomenon like a UFO and a USO.
There have been wildly varying takes on this sudden change, but the truth is that it is very hard to know what to make of it considering how absurd it sounds-the Navy now wants to know about unidentified craft that can penetrate airspace over its installations and around its most capable naval vessels with impunity? Shouldn't that be a default position for a service tasked with defending American interests and controlling vast swathes of area above, below, and on the surface of the Earth? 
Politico was first to report on the Navy's new directions for reporting unexplained objects operating in the same environment as its vessels and aircraft. Politico's Bryan Bender writes:
"There have been a number of reports of unauthorized and/or unidentified aircraft entering various military-controlled ranges and designated air space in recent years," the Navy said in a statement in response to questions from POLITICO. "For safety and security concerns, the Navy and the [U.S. Air Force] takes these reports very seriously and investigates each and every report."

"As part of this effort," it added, "the Navy is updating and formalizing the process by which reports of any such suspected incursions can be made to the cognizant authorities. A new message to the fleet that will detail the steps for reporting is in draft."

To be clear, the Navy isn't endorsing the idea that its sailors have encountered alien spacecraft. But it is acknowledging there have been enough strange aerial sightings by credible and highly trained military personnel that they need to be recorded in the official record and studied – rather than dismissed as some kooky phenomena from the realm of science-fiction.
The Washington Post did their own follow-up to Politico's story, stating:
Recently, unidentified aircraft have entered military-designated airspace as often as multiple times per month, Joseph Gradisher, spokesman for office of the deputy chief of naval operations for information warfare, told The Washington Post on Wednesday.

Citing safety and security concerns, Gradisher vowed to "investigate each and every report."

He said, "We want to get to the bottom of this. We need to determine who's doing it, where it's coming from and what their intent is. We need to try to find ways to prevent it from happening again."
In recent years, from what we can tell, in part by the reporting done by The War Zone itself, is that there is no real way to distinctly classify something like a UFO or USO in such a way that it gets reported and an investigation occurs on an official level within the military. This appears to be true for civilian government institutions, like the FAA, as well.
The lack of a structured procedure and classification system, and the nebulous fear of being stigmatized by reporting things like UFOs-something that has long plagued the military and private sectors alike-has repressed the conveyance of information in unquantifiable, but hugely significant ways. 
This reality has led to much speculation, and rightfully so, that the military knows far more about these strange happenings than they are willing to let on, at least on the surface. Otherwise, why wouldn't they want to know more about intruders wielding fantastic technology that makes them impervious to existing countermeasures and defenses?
Now all this appears to be changing on a grand level, but why?
The technology is real
The fact is that we actually know that in the last 15 years, under at least some circumstances, the military has wanted certain high-fidelity data related to encounters with what many would call UFOs. The most compelling encounter of our time, at least that we know of, occurred in and around where the Nimitz Carrier Strike Group was operating during workups to deployment in 2004.
The incident, or really the series of incidents as they occurred over a number of days, have become near legendary in nature as the witnesses involved are highly credible in nature and numerous. In addition, we have official reports detailing the incident that convey a very compelling story, as well as hours of testimony from those who were there-a group of sailors and naval aviators that seems to be emerging more and more out of the shadows with each passing day.
This is a very basic, but a well-produced overview of the main 'Tic Tac' incident. I highly recommend you read the story linked above and the report embedded in it for a much deeper understanding of the events that occurred over multiple days around the Nimitz Carrier Strike Group in 2004:
When it comes to the so-called "Tic Tac" incident that involved the Nimitz Carrier Strike Group off the Baja Peninsula in 2004, conclusions that are nearly impossible not to draw from it are so reality warping that even the forward-thinking aerospace community doesn't seem to have even begun coming to terms with them.
The main revelation is that technology exists that is capable of performing flying maneuvers that shatter our perceptions of propulsion, flight controls, material science, and even physics. Let me underline this again for you, the Nimitz encounter with the Tic Tac proved that exotic technology that is widely thought of as the domain of science fiction actually exists. It is real. It isn't the result of altered perception, someone's lucid dream, a stray weather balloon, or swamp gas. Someone or something has crossed the technological Rubicon and has obtained what some would call the Holy Grail of aerospace engineering. 
This reality is very hard to process for many. There is always an out for some in the form of claiming an odd impromptu conspiracy or some hollow explanation that doesn't pass muster beyond the first paragraph, but in the end, it happened. As uncomfortable as that fact is, it's reality. So, we need to use this event as a lodestar going forward when it comes to evaluating and contemplating what is possible and where truth actually lies.
Here are video interviews of some of those who were there. Some are quite informal, but they give a good idea of what individuals' unique perceptions were of the events in question:
What many may not know about this event is that it occurred in a place and time where the most powerful set of aerial surveillance sensors ever created were amassed together and were watching and recording it all. And it is the recording part that is maybe the most interesting facet of the Nimitzencounters that has largely been passed over in terms of significance and notoriety. 
Ideal test conditions
What most don't realize is that the Nimitz Carrier Strike Group wasn't just equipped with some of the most advanced sensors the world had to offer, but that it also had hands-down the most advanced networking and computer processing capability of any such system. Dubbed Cooperative Engagement Capability (CEC), this integrated air defense system architecture was just being fielded on a Strike Group level for the first time aboard Nimitz and the rest of its flotilla. 
Our readers are familiar with CEC and the follow-on iterations that have come since, as we talk about the concepts behind them often. At its very basic level, it uses the Strike Group's diverse and powerful surveillance sensors, including the SPY-1 radars on Aegis Combat System-equipped cruisers and destroyers, as well as the E-2C Hawkeye's radar picture from on high, and fuses that information into a common 'picture' via data-links and advanced computer processing. This, in turn, provides very high fidelity 'tracks' of targets thanks to telemetry from various sensors operating at different bands and looking at the same target from different aspects and at different ranges.
Whereas a stealthy aircraft or one employing electronic warfare may start to disappear on a cruiser's radar as it is viewing the aircraft from the surface of the Earth and from one angle, it may still be very solid on the E-2 Hawkeye's radar that is orbiting at 25,000 feet and a hundred miles away from the cruiser. With CEC, the target will remain steady on both platform's CEC enabled screens as they are seeing fused data from both sources and likely many others as well.
We are talking about a quantum leap in capability and fidelity here folks.
The data-link connectivity and the quality of the enhanced telemetry means that weapons platforms, such as ships and aircraft, could also fire on targets without needing to use their own sensor data. For instance, a cruiser could fire a missile at a low-flying aircraft that is being tracked by a Hawkeye and an F/A-18 even though it doesn't show up on their own scopes. This capability continues to evolve and mature today and will be the linchpin of any peer-state naval battle of the future that the U.S. is involved with. But back in 2004, it was new and untested on the scale presented by the Nimitz Carrier Strike Group as it churned through the warning areas off the Baja Coast.
The key takeaway here is that if ever there was an opportune time to capture the very best real-world sensor data on a high-performance target in near lab-like controlled settings offered by the restricted airspace off the Baja Coast, this was it. And by intention or chance, this is exactly what happened.
Someone within the DoD was very interested
By multiple accounts from vetted first-hand sources, the hard drives that record CEC data from the E-2C Hawkeye and Aegis-equipped ships were seized in a very mysterious fashion following the Tic Tac incident. Uniformed U.S. Air Force officers showed up on these vessels and confiscated the devices and they were never to be seen again. This is not rumor or hearsay, this is attested to by multiple uniformed witnesses that were on the vessels that made up the Nimitz Carrier Strike Group at the time. 
At the same time, on an official level, the Navy seemed to shut down any further investigation into the incident. The aforementioned after-action report states that the Nimitz Carrier Strike Group's senior intelligence officer, whose name is redacted, alerted the Navy's 3rd Fleet intelligence officer, or N2, about the incident via secure Email. That same Email, known as a Mission Report (MISREP), included the video footage and other details.
For unexplained reasons, officials at the 3rd Fleet N2 declined to send this report up the chain of command. They also deleted the MISREP, but speculated that paper copy should have been available. However, there is no indication that anyone went looking for this physical copy of the MISREP during the investigation.
When interviewed, the Nimitz Strike Group's senior intelligence officer also offered up the opinion that "he believed it [the UFO] was part of a counterdrug operation based on the area of operations," which seems wholly incongruous with the available information.
As such, even though there is no official indication that an investigation into the events that week ever occurred at a very high level beyond after-action reports, we know someone within the military had a very high interest in what went on and wanted the high-fidelity radar data collected from the Strike Group. Not just deleted, but seized, potentially for exploitation. 
So yeah, someone was highly interested in this event within the DoD. Whether that was because it was of an unexplained nature or part of a test of a very capable secret aerospace program, remains unclear.
Could it be ours?
The latter possibility is also very hard for people to come to terms with-that this capability could belong to the U.S. military. There is no better place to test such a system than against the Nimitz Carrier Strike Group with its CEC abilities during its workup off the Baja Coast. It is not an operational environment. Aircraft are not armed and nobody is expecting a fight. It is high-level integrated training with crews that have sharpened skills as they prepare for a cruise in which they could very well be called upon to fight for their country. Those warning areas and range complexes that extend out and down from the Channel Islands off the SoCal coast are among the best space the U.S. military has for training and testing advanced hardware and tactics in a secure and sanitized environment.
In other words, it was an ideal testing environment that featured the very best aerial, surface, and undersea surveillance sensors and sensor crews on the planet.
In addition, the fact is that the U.S. government has poured the equivalent of tens of billions of dollars each year into the black budget for the better part of a century. The idea that somewhere along the way they got lucky and made major breakthroughs in highly exotic technologies may not be convenient to believe as a possibility for those that have grander visions for the unexplained, but I contend that it is quite plausible. In fact, it mirrors the cryptic statements made by top players in the dark areas of aerospace development, such as those of the late Ben Rich, a Lockheed's Skunk Works chief that is largely credited for giving birth to stealth technology as we know it today. For instance, Rich told Popular Mechanics the following that underscores just how long major breakthroughs in man-made clandestine aerospace technology can stay hidden:
"There are some new programs, and there are certain things, some of them 20 or 30 years old, that are still breakthroughs and appropriate to keep quiet about [because] other people don't have them yet."
Clearly, the ability to defy the limits of traditional propulsion and lift-borne flight would be the pinnacle of aerospace and electrical engineering and could be far too sensitive to disclose, at least in some people's eyes within the national security establishment. Even the risk of testing this technology against known air defense capabilities would have to be weighed against the need for the tightest of secrecy. But since UFOs carry such a stigma and have deep pop culture roots in our society, the risk of doing so against an unknowing Carrier Strike Group operating under tight training restrictions seems small and the setting uniquely ideal. 
In other words, could the Tic Tac have been ours? 
Yes. 
The same could be said of our adversaries. They too could have made some breakthroughs in highly exotic propulsion technology, but I find this less likely due to their more limited resources. But it is still possible.
Yet at the same time, we know that whoever that craft belonged to, the information the flotilla collected on it was of great importance to some entity within the DoD. And the fact that just the radar data was seized makes sense in that the extent of the Nimitz Carrier Strike Group radar network could not be replicated over land during small-scale testing, or via a chance encounters with military aircraft. Electro-optical data could. The Nimitz Carrier Strike Group represented literally the sum of many parts spread out over a large area and made up of tens of billions of dollars in assets operating with the best technology available at the time.
With all this in mind, the idea that the Navy is supposedly just now interested in what its aviators and sailors see when it comes to unexplained craft peculiar and nebulous, to say the least. One can't help but feel there are two realities at play within America's defense apparatus-one that sits on or very near the surface and one that resides deep below it.
Information warfare
If the DoD truly has no idea of what these things are, then it seems absurd that it is just now curious about them after the better part of a century of sightings and even major encounters, including many having to do with its own installations and personnel. In fact, we know that isn't historically the case and that there has been varying degrees of documented interest in the topic over the years, including funded studies as recently as the last decade in the form of the Advanced Aerospace Threat Identification Program-better known as AATIP-and who knows what else we don't know about.
But even AATIP, like the statements we are getting from the Navy today, could have been something designed to emerge into the public domain. One could posit the peculiar assembly of To The Stars Academy, a hybrid entertainment and UFO research corporation assembled by ex-Blink 182 frontman Tom DeLonge that has oddly attracted a number of impressive team members from the defense, aerospace, and intelligence community, is also a government-manufactured-or at least encouraged-information conduit of sorts, at least to some degree. Nearly all of the individuals on its impressive roster are fresh off long careers working, in one way or another, for the government and holding very high-security clearances to do so. This includes Luis Elizondo, the same guy who supposedly ran AATIP for the Defense Intelligence Agency up until its shuttering in 2012.
Watch DeLonge on Joe Rogan for an idea of just how questionable this whole arrangement sounds:
This, folks, is where the rabbit hole of information and disinformation opens up below us. There is no way around it. With the vacuum of verifiable information that the government has created on the matter, and all the rumor and speculation, one's truth compass begins to spin with reckless abandon as you dig into these issues. It is not only about what is real and what is not real, but it is also about what does the government want us to believe and not to believe. The truth could be the eventual goal, but getting there may include a long trail of often stale factoid crumbs that seem to lead in puzzling directions. In other words, even if the government wants the truth to come out eventually, it seems alarmingly clear they are going to do it on their own terms, and the timeline for that plan could be measured in decades, not years, or more.
On the other hand, putting a possible goal of disclosure aside, there is also a very real reason why the Pentagon would want the idea of UFOs injected back into the public's consciousness and even to add validity to it. Doing so is in itself a very old chapter in Uncle Sam's information warfare playbook. During the Cold War, the government actively lied about UFOs and perpetuated UFO hysteria to cover up its secret aircraft programs. They literally spread disinformation to the public in order to create a wonderfully convenient cover for the myriad clandestine weapon systems in development or operational at the time. Now, we are once again back in an age of "great power competition," according to the Pentagon, and billions of dollars are being pumped into new technologies that were considered exotic themselves just years ago. With this in mind, reanimating maybe the best and most broadly self-perpetuating cover story of all time for sightings of clandestine aircraft that people see in the sky seems like a highly logical and proven act.
As I have said over and over again, the sky, and the things we are accustomed to seeing inhabiting it, is going to look increasingly different in the very near term. Hypersonics, drone swarms, directed energy weapons, and a full-on emerging arms race in space are just some of the very real activities and technologies that will dominate the near future of American weapons development. The products of all of these initiatives, once manifested, could appear positively alien to curious bystanders. 
The military will be able to explain some of this, but some of it they won't. So, reinvigorating the presence of UFOs in the American psyche by adding heaps of validity to the topic on an official level and possibly also on a less than official level (To The Stars Academy for instance) can help keep secret programs that grace the skies just that, secret. And who knows, that list of programs and technologies could include the very Tic Tac and other bizarrely shaped craft that can defy imagination with their aerial feats that have been spotted and even recorded in recent years. In fact, if the U.S. military has such a capability, the UFO cover story would be imperative to keeping the nature of its existence under wraps.
The game has changed
If the Pentagon really doesn't know what these things are or where they come from, after so many years of sightings and odd encounters and its own studies and shadowy probes, then that would be an unfathomable dereliction of duty considering they are, you know, tasked with keeping America safe from the foreign harm. But really, how can we believe the idea that the military has zero opinion on the matter. It seems like a laughable proposition at best. If there is anything they would have high interest in, it would be craft capable of decimating the enemy on a whim.
With all that being said, what does the Navy's move to change its procedures and rules in regards to reporting UFOs mean?
Nothing, at least not definitively.
Is it a case of one hand not knowing what the other hand is doing? Is it just a relevant move in this new era of heightened power competition with peer state adversaries? Or is somehow part of a broader information campaign with unidentified goals?
We can't say for sure, but a mix of all of those things and more is certainly possible. The reality is the entire narrative, and at times the lack thereof, on UFOs from the Department of Defense, is a total mess of contradictory statements and historical facts.
Whatever the truth is, the landscape when it comes to the U.S. government and its relation to unexplained objects in the sky and in our oceans is clearly changing. 
To what end remains just as much a mystery as the fantastic vehicles themselves.
Ancient Astronomical Code Found on Alien Mountain in Sri Lanka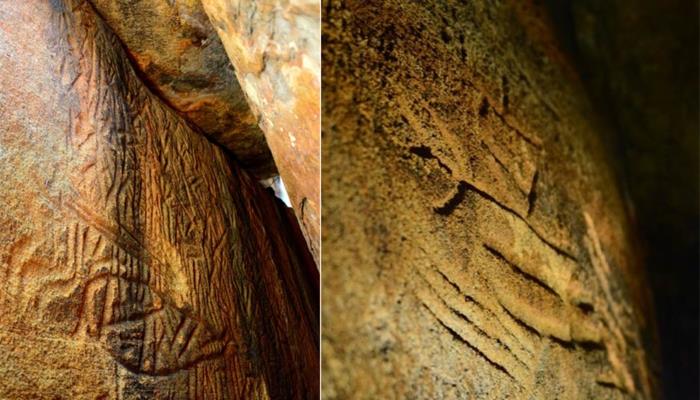 In Sri Lanka, a team of astrobiologists and exogeologists led by Dr. Aravinda Ravibhanu Sumanaratna, while examining the famous "mountain of aliens", discovered forgotten and previously unknown ancient petroglyphs, which, according to researchers, are closely related to astronomy.
Scientists have already published their report in a specialized journal entitled "Encoding on Mount Danigala in Sri Lanka", and Ancient Origins briefly tells about the discovery.
In a letter to this publication, Dr. Sumanaratna of the South Asian Research Department of Astrobiology and Earth Sciences writes that his team was the first to discover petroglyphs associated with Neolithic humans in Sri Lanka.
The discovery was made in the caves of Mount Danigala, which is revered as a sacred site. In the world, it is better known as the "Alien Mountain", since it was allegedly observed over it many times by UFOs. For scientists, this mountain is of great interest, since petroglyphs have been found in its depths before.
In the new study, the team describes both previously unknown petroglyphs and engravings found in the 19th century by British officer Fossett. However, scientists have forgotten about them for more than a century. The petroglyphs are located in Edakkal Cave on the western slope of the mountain. Overall, they are comparable to other similar archaeological sites in Sri Lanka.
Ancient authors engraved both geometric patterns and primitive images of people with weapons in their hands, animals and plants. The drawings are tentatively dated 5500-4500 BC. Scientists point out that this is the first time that "special types of symbols" were linked to each other.
They write that in the cave almost all the available space was covered with petroglyphs. The largest of them are 7.5 meters long and five meters high. Researchers believe that some randomly carved sets of geometric symbols are in fact an ancient "glue code" representing the "lost astronomical counting system."
However, this is just a hypothesis, and it is possible that it was put forward to attract tourists to this region. Nevertheless, the work deserves attention if only because the petroglyphs of Mount Danigala are still poorly understood. Given the practice of other ancient peoples around the world, some of these images may indeed have astronomical connotations.
Note that there is still debate in the scientific community regarding the period of settlement of Sri Lanka. Recent discoveries indicate that humans may have arrived here about 300,000 years ago. Some believe that this could have happened 500 thousand years ago. However, the age of the oldest human site found near the Danigala Mountain is about 125 thousand years.
David Fravor, a Former US military pilot spoke about the encounter with a UFO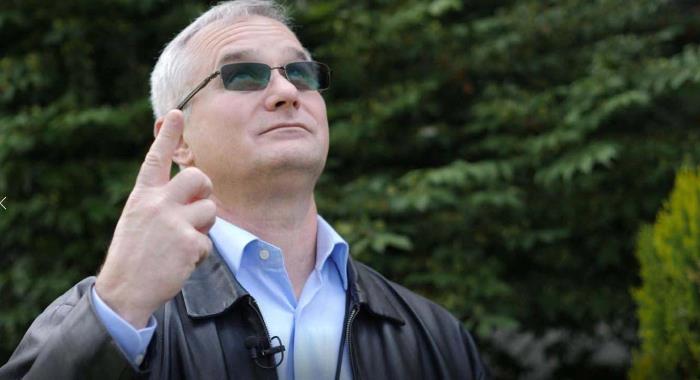 Former US Navy fighter pilot David Fravor said he saw a UFO in 2004. He told Massachusetts Institute of Technology (MIT) researcher Lex Friedman what a flying object looks like.
Fravor stated that he and his colleagues saw an object resembling a tick-tock shape on a clear day. Then they carried out a monitoring mission in the region, where they had previously recorded anomalies.
"I saw lights in the sky and they went out," the pilot said. The words of the ex-military were broadcast by Fox News.
When the military tried to catch up with the alleged UFO, it disappeared. According to the former pilot, the object was behaving aggressively. It disappeared, changed altitude and blocked the radar.
"This is technically an act of aggression," added Fravor.
Earlier, the US Department of Defense created a working group to investigate unidentified flying objects. The Pentagon has repeatedly reported that it has spotted UFOs. For example, in April 2020, the agency published several videos showing small drones moving at a fairly high speed.
Prince of Liechtenstein: How one of the richest rulers in the world launches millions to search for UFOs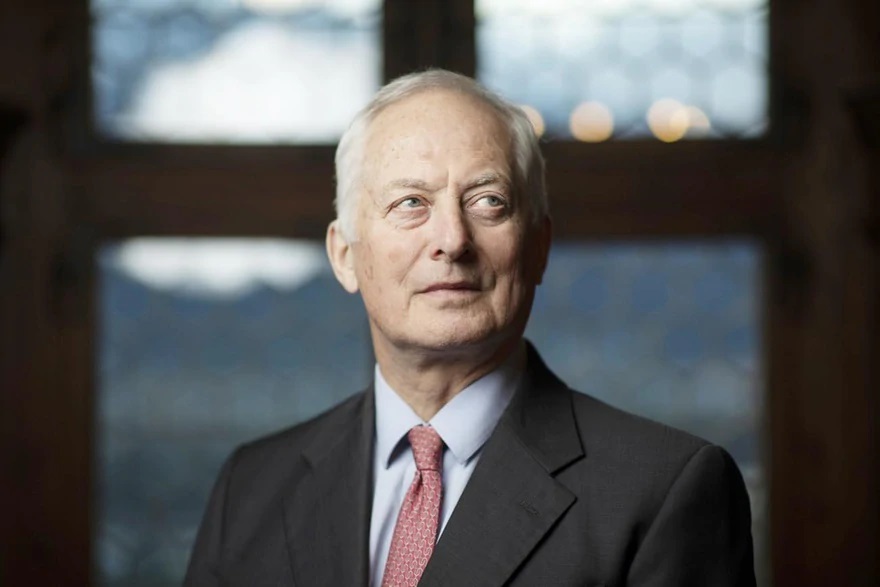 The Prince of Liechtenstein is considered one of the richest rulers in the world. His family's fortune exceeds $ 7.6 billion, and his personal fortune is $ 4 billion. And this despite the fact that during the Second World War, his relatives lost almost 90 percent of their possessions around the world.
The monarch tries to live modestly and help his subjects: he repairs roads at his own expense and annually opens the doors of his castle, inviting people to breakfast. He also spends hundreds of thousands of dollars on UFO research.
Prince-winemaker
"The prince of Liechtenstein, Hans-Adam II, lives in a castle located on a rock in the Alpine principality. This castle bears his name. 38 thousand subjects call the monarch "Your Grace", he owns a collection of masterpieces of the Renaissance, he owns two palaces in Vienna. According to the Bloomberg Billionaire Index , he is included in the list of the 500 richest people in the world," Bloomberg describes the European ruler.
The princely family of one of the smallest states in Europe is truly fabulously rich. The ruling dynasty owns the private bank LGT Group, founded in 1920, and other types of business: agricultural and forestry in Lower Austria and Styria, energy and wine. Hans-Adam is personally involved in winemaking, however, his vineyard is quite small – only four hectares, where on average about 10 thousand liters of wine are produced per year.
In addition, the ruling dynasty has a lot of real estate. The exact number of castles and residences is carefully hidden from the public, but only according to official data, the prince and his family have at least ten castles and palaces. Some of them are home to members of the princely family, others are used as museums.
The most beloved are Vaduz Castle in Liechtenstein, two palaces in Vienna – Garden Palace and City Palace, a family museum in Lower Austria, six more castles scattered throughout Austria, as well as 76 acres of land in Texas. And this is taking into account the fact that after the Second World War the prince's family lost almost 90 percent of the possessions – 54 castles outside the principality, in the Czech Republic and Austria.
The princely family has learned to extract money from everything that it touches: the monarch and his relatives rent out their Viennese palaces. For several hundred thousand euros, everyone can rent a luxurious room for a reception, wedding or concert
Most of the time, the prince and his wife spend at the Vaduz Castle, where they occupy the eastern wing. On the outside, this medieval building may seem rather gloomy, but inside it is very comfortable. Here, antiquity peacefully coexists with modernity: beautiful elevators – with spiral staircases, large rooms with air conditioning and Wi-Fi are decorated with tapestries and paintings of the 17th-18th centuries. The cellars are meticulously stocked with cupboards and dishes with Chinese painting, a collection of ancient weapons and armor. The prince said more than once that most of all he loves the picturesque view from the window – of the Alps and the Rhine.
Modesty Above All
The Prince of Liechtenstein was born in Zurich, Switzerland, and attended primary school in the Liechtenstein capital Vaduz. After graduating from the Higher Economic Gymnasium, he worked as a clerk in one of the London banks, the name of which is still carefully hidden. After the internship, the prince went to Switzerland, where he entered the commercial university at the faculty of business and economics.
The knowledge gained was very useful to him later. The prince's family fortune exceeds $ 7.6 billion, and his personal fortune is $ 4 billion, which makes him one of the richest heads of state in the world. In addition, Hans-Adam owns a huge collection of works of art on display at the Liechtenstein Museum in Vienna. The collection began to collect the ancestors of Hans-Adam back in the 17th century, now it contains more than a thousand works of great artists such as Rubens and Van Dyck, Rembrandt and Bruegel.
This collection is one of the largest in the world, second only to the collection of the British Windsors. The prince speaks about this rather evasively: "Somewhere we have an advantage, somewhere they have. It is very difficult to judge whose collection is more expensive. For me, these are just assets that should generate income. I myself prefer contemporary art. "
Despite the huge fortune, representatives of the princely family do not boast of wealth, trying to live modestly. Thus, the wife of Hans-Adam II, Princess Maria Kinski, herself looks after the garden in the main castle.
There is no Bentley, Bugatti, Maserati, Ferrari or even Rolls-Royce in the princely garage. All family members drive regular Audi without chauffeurs
In addition, Hans-Adam II and his wife raised their children on their own, without teachers and governesses. True, they always had a housekeeper and a nanny who took care of the children when their parents were away. Three sons and a daughter of the princely couple went to an ordinary school in Liechtenstein.
Hans-Adam II married his cousin, Countess Maria Kinski von Whinitz und Tettau, while still a student. Subsequently, the prince claimed that he fell in love with his future wife at first sight, as soon as she entered the room, and from the first minute he knew that they would get married. Marie did not pay attention to the crown prince, because he was five years younger than her. Moreover, then she was in love with another.
But the future prince did not give up, and his persistence was rewarded: Marie's relatives gave permission for their marriage. The wedding ceremony in July 1967 attracted the attention of all of Europe.
Marie ordered a dress from a Parisian couturier – in the Empire style, made of white silk, with embroidery from pearls and beads. Her head was adorned with the Fringe tiara belonging to the Habsburg family. Among the guests are emperors, queens, princes and princesses, representatives of ancient German-speaking nobles. For the subjects of Liechtenstein, the tables were set right on the street – and they were bursting with various dishes. The tradition of treating residents, and there are about 32 thousand of them in the country, has survived to this day. Once a year, Vaduz Castle opens its doors for everyone to have breakfast with the prince. This is how Liechtenstein's National Day is celebrated.
To rest
As a member of the aristocracy, Hans-Adam constantly emphasizes that he is very close to his people. Among his entourage, they say that the monarch loves to run barefoot in the forest, goes downhill skiing, diving, is interested in archeology and loves science fiction.
The Franco-American ufologist Jacques Vallee published three volumes of diaries called Forbidden Science. In them, he told about a meeting with Hans-Adam II and his family at Vaduz Castle in November 1989. "We dined in a small living room with his wife, sister and two children. Until late at night we discussed UFOs and other paranormal phenomena, "the scientist recalled.
According to Vallee, the monarch was convinced for many decades that aliens were visiting Earth, so he sponsored international UFO research for many years, spending millions of dollars on it.
The prince told the ufologist that he saw a UFO in childhood, and also that his aunt saw the UFO in Munich in the 1950s. Most of the money was received by American researchers. So, the ruler laid out 200 thousand dollars for a study called "How many Americans were abducted by aliens."
According to the constitution, the prince is the head of state, he represents Liechtenstein abroad and has the right to pardon, his signature is necessary for the entry into force of laws adopted by parliament. In addition, financially, he is independent from the state – he lives on his own funds, and all roads of the principality are repaired on them. Hans-Adam II tried to expand his princely powers, receiving the full support of the population – however, the parliament still retains basic rights.
Officially, Hans-Adam II is still considered the ruling monarch, but he actually retired from business, transferring the day-to-day administration of the state to his son, Crown Prince Alois. He explained his decision as follows: he and his wife usually did not make large state visits, limiting themselves to only modest trips to Switzerland and Austria, but now is the time to see the world.