What is the Blue Planet Project?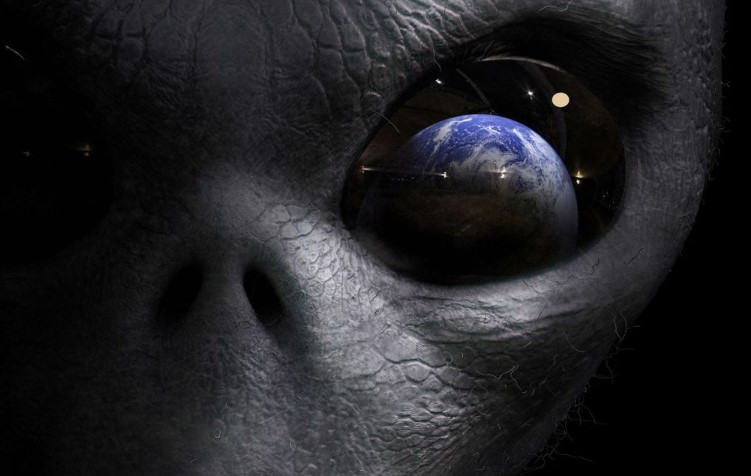 The Blue Planet Project is a mysterious document that created no small stir among ufologists when it surfaced in the early 1990s. The document details a lengthy history of government involvement in–and alliance with–certain extraterrestrial entities that purportedly inhabit and/or visit Planet Earth on a regular basis.
The documents were alleged to have been covertly compiled by one or more scientists who contracted with the U.S. Government to perform extensive research on a wide range of alien-related phenomena, including:
– Important UFO crashes and the crafts/aliens that were recovered from crash sites
– Various races of aliens (e.g., Greys, Pleiadians, Reptilians, etc.)
– Autopsies on alien cadavers performed by the U.S. Government
– Cattle mutilations
– Top-secret alien/human hybrid breeding experiments
– Alien abductions and experiments performed on humans
– The secret collusion between the NSA and CIA to repress the facts about extraterrestrial encounters
– Secret bases on Earth and the Moon that are maintained by aliens
– The decades-long acquisition of alien technologies by the U.S. Government
– Secret alliances between the U.S. Government and certain alien races
– Crop circles and their connection to aliens
– Interdimensional aliens
– The "Majestic-12″ organization
– Dulce Base, the top-secret underground alien research facility
– The U.S. Government cover-up regarding the truth about UFOs
Who author of the Blue Planet Project?
The authorship of the Blue Planet Project is officially stated as "Anonymous", but many people believe that it largely represents the work of a research scientist known as Jefferson ("Jeff") Souza.
Details regarding the true identity of Souza are sparse, and there is quite a bit of speculation regarding the nature of his relationship to the U.S. Government. According to most sources, Souza was scientists who had been contracted by the U.S.
Government to document and analyze several aspects of the UFO phenomenon by visiting various UFO crash sites and conducting interrogation sessions with captured aliens. Souza secretly compiled notes and drawings of these events, and secured copies of other documents that pertained to his field of research.
It should be noted that Souza may not have worked alone, but the majority of the information contained in the Blue Planet Project book is generally attributed to him.
The Blue Planet Project: An Overview
The documents, drawings and notes contained in the Blue Planet Project are loosely arranged into 11 sections (or chapters). Below is a list of these sections, along with a brief summary of their contents.
1. The Invisible Government
This section discusses a secret hierarchical structure that comprises the partnership between several alien races and the United States Government. It contains an organizational chart detailing a "chain of command" for the U.S. Government's Spaceship Defense Initiative (SDI), which is alternately referred to as the Strategic Defense Initiative.
This top-secret operation is headquartered in the aptly named "Star Wars City" complex located in Colorado Springs, CO. The SDI allegedly evolved from the National Security Act of 1947, an initiative that was signed off on by President Harry S. Truman, and that spawned what we now know as the Central Intelligence Agency (CIA) and National Security Council (NSC).
The author also makes mention of the inception of the secret UFO-related committee known as Operation Majestic 12 (a.k.a. MJ-12), and asserts that the alien phenomenon was one of the primary motivations behind the vast reorganization of the U.S. Government's military and intelligence agencies after World War II.
This section also makes mention of several secret government projects (e.g., SIGMA, AQUARIUS, GABRIEL, etc.) that were created as a means to respond to various forms of alien contact.
2. Facts About Aliens on Earth
Several unique and interesting revelations regarding aliens are contained in this section, including the "bombshell" data point that there are at least 160 different types of aliens that have regularly interacted with Planet Earth on some level.
The author then gives a list of "Extraterrestrial Classifications", which includes such titles as "Guests", "Visitors", "Intruders", "Malevolents", and "Colonizers". Commonly seen types of aliens (e.g., Greys, Nordics, Intra-Dimensional, Short Humanoids, etc.) are listed here as well, along with a chronological list of important UFO crashes.
3. Cattle Mutilations
This section covers the phenomenon of cattle mutilations, along with possible explanations as to why humans or aliens would perform these livestock attacks.
One of the main theories offered by the author is that the adrenal glands of the cattle are specifically targeted, as adrenaline is the primary ingredient in several synthetic drugs (e.g., alterated coradrenalin) that are believed to be able to restore human cells at an accelerated rate. A brief discussion is also offered regarding the infamous phenomenon of "black helicopters" and their relation to cattle mutilation.
4. The Antarian Connection
This section offers theories regarding the nature of time and interdimensionality, as well as the existence of "stargates" or portals through which various extraterrestrial entities travel. The author proposes that Planet Earth is "covered" with all kinds of portals, tunnels, corridors, etc., that can grant us access into other worlds or dimensions.
5. Crop Circles Phenomena
This section provides an interesting look into the possible causes of crop circles, including how aliens may have leveraged certain aspects of the global energy grid to create electromagnetic force-fields that could generate this physical phenomenon.
The author also mentions ancient stone monuments (e.g., Stonehenge) that are built at strategic points on this energy grid.
6. The Dulce Base
In what is perhaps one of the more disturbing sections of the Blue Planet Project, the author describes an underground facility known as the Dulce Base, which is a vast multi-layered subterranean complex designed to be a center for genetics research (among other things).
The author asserts that in at least one area of the complex, thousands of hybrid alien species are being artificially created in laboratories through a top-secret genetic manipulation and breeding program.
7. Some Kinds of Alien Life Forms We Know About
This section contains highly detailed descriptions of various alien species, including vital statistics such as blood pressure and body temperature. The author emphasizes the notion that autopsies have been performed on aliens as well. Details regarding the anthropological history of seven different alien races are covered in this section.
8. Alien Technology
In this section, the author explains the interdimensional capabilities of various alien spacecraft, along with some of the technology that the U.S. Government has procured from aliens in areas of interest such as science, medicine and weaponry.
A very detailed description of a tiny alien implant device known as the S.B.M.C.D. (Spherical Biological Monitoring and Control Device) is also offered, along with a technical diagram of the device.
9. U.S. Government Secret Technology
This section talks more in detail about the characteristics of "black helicopters", and offers theories as to whether or not these aircraft are of human or alien origin. Other advanced and/or top secret surveillance devices are discussed as well.
10. Alien Abductions
This section describes the phenomenon of alien abductions in extensive detail, with an emphasis on the common threads running through thousands of alien abduction accounts. The author asserts that the overarching objective of most alien abductions is to synthetically create an alien/human hybrid species by way of reproductive experiments using human subjects.
Some of the more unsettling reports include aliens extracting human fetuses from pregnant women for the purpose of "incubating" them in an on-board hybrid breeding laboratory. Other bizarre experiments are described including DNA manipulation and mind control.
11. Inculcation Devices and the Practice of Manipulation of the Mind
This section details some of the devices and techniques that aliens allegedly use to control or manipulate the thoughts and brain patterns of their human subjects. Various alien species use different types of devices for mind control, including implants, harmonic laser beams, holographic displays, and even certain types of advanced drugs.
The Blue Planet Project also contains a couple of Appendices that dig further into the details of some of the items mentioned above.
According to the most prevalent reports, the author of the Blue Planet Project was "found out" after he had published and distributed the top-secret material, and was targeted for termination by the U.S. Government.
Subsequently, Souza has gone into hiding, and there is no information available as to his whereabouts, or if he's dead or alive. Whether the extensive information offered in the Blue Planet Project is true or not remains highly speculative, but this unique manual has definitely secured its place in Fortean history.
Chilean Family has a chilling encounter of the third type with 3-meter beings at El Yeso Reservoir, Santiago, Chile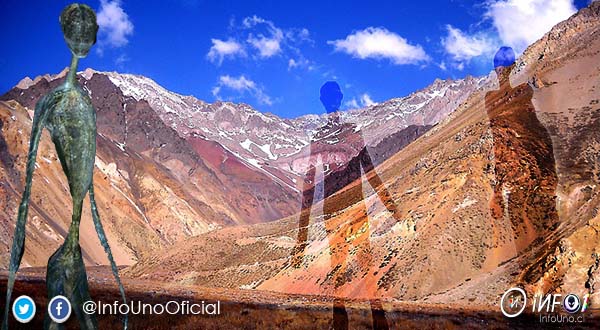 We have all asked ourselves if we will be alone on this planet, or if beings from other places far away from the earth are visiting us.
Despite the efforts of science, we still do not have tangible evidence that we can all appreciate and demonstrate that there is a life similar to ours outside. This is why it becomes so interesting to hear testimonials from people who have had some contact with beings from other planet.
Despite the efforts of science, we still do not have tangible evidence that we can all appreciate and demonstrate that there is a life similar to ours outside. This is why it becomes so interesting to hear testimonials from people who have had some contact with beings from other planet.
This is the point we are interested in touching today, telling an experience about a contact of the third type of a Chilean Family.
We contacted Eric Martinez, a researcher at CIFAE, an organization dedicated to the investigation of this type of phenomena, in order to take this case to you.
Many will believe that having this type of contacts is a great experience, but no, this time it was not or at least this is what the witnesses say.
RESEARCH CIFAE THE SIGHTING OF LIGHTS AND BEINGS IN THE PACKING THE PLASTER.
The El Yeso reservoir is a reservoir located in the Andes mountain range at an altitude of 2,500 meters, in the municipality of San José de Maipo, Cordillera Province, Santiago Metropolitan Region, Chile.
November 1, 2018 would be a day not to forget for a family who decided to camp in the El Yeso Reservoir sector.
Light sighting
The worst night of their lives is this is how they remember it, the family composed of 2 children, Bastián of 15 and Catalina of 5 years, would have initially observed two lights that according to their perception seemed to come along the road, a strange white light and another yellow, to what they thought it was possibly was some type of vehicle that went to the place, but something that caught my attention was the color of the lights.
From one moment to the other the two lights were separated, one advance to the other, within their logic they would have ruled out that the lights were of a vehicle for which they thought they were motorcycles, however they still had some doubt about the other yellow light.
This is where it all begins, from this moment this family would witness a third type contact.
The lights approached where the family were camping, one of them stopped about 60 to 80 meters away. It is here that the white light happened to be 2 lights reaching a total of 3 lights with the yellow one, they comment that one of them flashed.
The contact occurs
When these lights were in place, next to them suddenly appear 5 humanoid figures, two of them were about three meters tall very thin with very long arms and legs as well as his neck.
Another being had a medium height while the other 2 were shorter.
They say that the highest beings with unusual speed disappeared from where they were (from the right and left of the other beings) only the other 3 remained.
Subsequently the lights disappeared behind a hill leaving part of the sector illuminated. Later, another white light appeared on the west side, which after a few minutes began to change colors, and to the surprise a second white light would also come out.
They commented that before the appearance of the lights they were inside the tent trying to sleep. This was difficult for them because it was hailstorm and there was a strong wind in the place.
Apart from the wind and hail, they were disturbed by a light that illuminated their tent from the outside. As witnesses explained to CIFAE, that light illuminated them at times at the level of the tent floor, and at other times it illuminated from above. They never knew what this insistent light was about, since they couldn't open the tent because of the prevailing weather …
It must be said that that night it hailed intensely and the wind hit very hard to the extent that they could not resist anymore and left the tent taking their two children to the car to protect them. Once the car begins the odyssey for the family. The terror of the experience shows in their faces when they narrate what happened, to say Bastian, 15, who saw everything …
CIFAE is investigating the case, they have recorded testimonies and will make them public very soon.
We leave below the drawing that Bastián made and that was contributed to CIFAE with the authorization of his parents. The drawing would show the supposed physical conformation of the beings that were seen by the family.
No doubt an incredible testimony a spectacular case that needs to be investigated.
Will TTSA peer review UFO materials? Elizondo claims some come from 'governmental' sources
On 10-4-2019, Luis Elizondo appeared on Tucker Carlson Tonight highlighting TTSA's work dealing with UFO pieces, otherwise known as Metamaterials or Ultramaterials.
Elizondo may have implied the pieces will be peer reviewed by scientists, something many in the field have called for. Another shocking statement from Elizondo included that the pieces, or UFO debris, come "from various sources, both private and governmental."
Many have wondered since the creation of TTSA's UFO debris endeavor, called the A.D.A.M. Research Project, if the source of some of the Metamaterials would be the government. Now we know. Watch the video:
Evolution upside down: did aliens leave Earth 20,000 years ago and are they our ancestors?
People who claim to have had contact with extraterrestrials often report that they have gained insight into the future of Earth from foreign visitors. They presented holographic images of our planet and explained that the future was variable because there are different timelines.
Let's start with the possibility that the foreign visitors actually once lived on earth in the bygone days, we would be in some ways their descendants and the foreign visitors our ancestors, who are concerned about the development on earth, because the Earth, in a sense, also belongs to them or has once heard.
Phenomena such as time travel, incarnation and extraterrestrials are still three great puzzles of our present, which we can not clarify only because we still lack the necessary higher consciousness. From Frank Schwede.
So if you are looking for answers, you should first start with yourself and find out who he is and make a journey to your own self, because this kind of journey is a journey through the history of the universe and to the origin of the earth.
The necessary information can be found in our subconscious, in our soul DNA, which we have access to under hypnosis. But also often occurring in repetition dreams, which lead us to certain places, can be clues from the past.
Possibly even to places where we once existed in previous lives, these places may well be on other planets.
Many scientists and authors have long been assuming that extraterrestrial visitors have no chance interest in our earth, but rather, as I do in my many books on the subject, from the assumption that it is a very close, if not even a direct relationship between the star people.
Even the novel The Thirteenth Guardian of the US author KM Lewis is about these so-called Starpeople, who have already left the earth in the distant past, but I doubt that they have ever really left the earth, rather, I believe that many starry people still living in secret bases in the midst of us, because they too are human beings, like us.