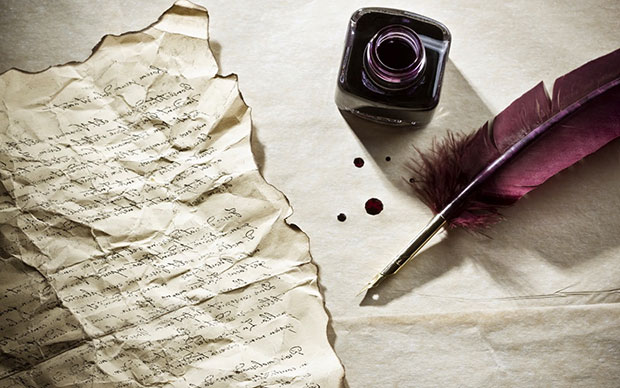 This topic covers the contracts we make before birth dealing with choices, people in our life, free will choice, pre-destined events and agreements. All of this takes place for our personal Soul's growth and the evolution of our Soul.
By astrologically choosing the time and place of your birth, you determine the nature of the effects you will experience in your life. In our Spirit form and on the other side which means the fourth or fifth dimension, before we are born, we make decisions about the lifetime we will be entering into.
The interaction with other souls, choice of parents, is determined by the Astrological configurations at birth. Hence, your character, personality, talents, abilities, restrictions and timing for strengths and weaknesses will be formed from birth.
Many of you believe in free will choice, but this topic slants towards what you may have heard about free-will choice.
I am sure, and have personally proved, that a human being sets his or herself up for what I feel to be every major rendezvous and experience in life. It is that before you are born, you literally make reservations with thousands of personal souls, Soul mates, and beings who will act as catalyzers for you to experience a karmic evolution.
Everybody has a multi-dimensional consciousness, which means just because your father is walking around at 18 or 19 years old, with a flicker of romance for your mother, and they are about to impregnate a cell and create a baby, it still means that you can be in contact with their higher selves.
Because everyone has this source consciousness that is beyond the human consciousness. So before each child is born, that child makes a contract with itself and many other beings to meet with them at a pre-destined time.
Naturally you meet your mother and father at the birth event, and the major critical souls involved usually are your family.
It is difficult to figure this in human terms, but imagine someone sitting down at a computer and fixing their parents, and fixing their brothers, sisters, friends and all the people they will be working for. Every day of life is a cycle day in what we call the souls Akashic pattern.
Before you were born, the Soul is totally aware of all of its past lives, and all of its experiences. It is also aware of destined patterns for what every lifetime it is about to enter.
That is why I believe that the people you meet, the places you go to school, work, live, visit, and vital areas where relationships occur, are areas where you are encouraged to partake, because of prearranged decisions and contracts you made prior to your birth.
This has much to do with the time, date, place and time we choose to be born in order to create a certain pattern of vibration to fulfill the necessary vehicle which entail upon this quest.
When you meet up with people and you know that you are supposed to meet them
For example, you are at a party and there are 150 people there, you might be destined to meet one or two. It is hard to imagine how powerful the human Soul really is.
The human brain has 200,000 times the power of the greatest computer ever built. We are talking far beyond Cray or IBM here, understanding this God consciousness and the potential Soul growth, evolution, and overall awareness is phenomenal.
Also recognizing that we do have tremendous consciousness before birth and are allowed to qualify into this dimension. Before birth you must go through a great qualification.
What about all the babies who will be and are aborted?
In case you don't know, they are entering this dimension knowing they will experience Karma in the form of abortion, so that vehicle for birth definitely would not be stable.
It could also be a Karma for the parents. On the other hand, other entities, or beings, would come into this life knowing not only that they will be welcomed, but they would be nurtured, sometimes they would be attacked, or be born into hostile childhood's, or even traumatic to kind of shock them into awareness-consciousness.
I tend to believe that whatever you run into in your lifetime, you have to believe, if you believe in New Age Metaphysical thought, that you have created it all, and you have prepared it all in many ways. You have made contracts with many beings.
Lets take a person out there who has had sex with many people, say about 40 people in their lives.
If you take a look at how complicated it is to get intimate with even one person, it is not easy for a person to go out there and score a relationship, but for one person who is maybe 40 or 50 years old or a female who has slept with maybe 40 or 50 people. Take a look at the lottery for you to get close to those many people it is hard.
I figure if you are meant to get intimate with someone, I sense that it is really meant to be. It is like having a mini-marriage situation. Let's look at work situations, someone files a job application in 40 different places, and nobody wants them.
Then one day all of a sudden, there's the Karma, a corporation with whom a contract was formed with the president, and all the other people who work in that office. It is then that all the higher minds, the intuitive minds sense the vibration, and you end up working where you are supposed to be.
Free Will
Now free will choice does play a big role in my mind as far as life is concerned. But Astrologically, we vibrate to the vehicle that we have earned, depending on the Karma, as well as the positive and negative actions and reaction we have set forth in past lives.
This is an automatic process, its like water running down the drain, it is an automatic magnetic flow, when you throw a rock in the ocean and the ripples just balance right out. You just adhere to that certain birth point that you are most qualified to embrace. You make thousands of major contracts with other beings to meet with them at a pre-destined time.
Life is really fascinating the way it works, when people come into your life. I believe that much of this stuff is predestined, set up and pre-arranged before life, because consciousness before life is so powerful that it sets up certain situations.
It is like creating a major play, or a soap opera that will take place in your life, that you will be granted certain choices, so perhaps you could reach your highest possible evolution and Karmic growth.
If you look at this Soul-contract philosophy, then you think wow! I meant to get married to her, now I'm at these cross roads and now I have to make the choice.
I'm also meant to have all these other contracts with all these other people, so I'd better not dwell on this contract, I'd better process and absolve it and let it go and see it as another peg in the ladder of life. Then prepare for the next experience or contract.
Sometimes, people just wait around for these things to happen, and people just seem to pop in and happen at the right time. Often, I wish I had the consciousness that I had before birth, so I could see all of this stuff before it hits.
But no, that is not the way it works. The higher mind of each of us hypnotizes us, and removes this pre-consciousness every morning when we wake up, and at birth we have lost most of it.
We are not granted those easy hints, we have to do with intuition and emotion and experiences and try to make these decisions, and wade through this Karmic whirlpool we were born into.
It would be too easy if we all knew what we were meant to do, and who to meet, and what the situations were, But each situation still gives us the potential for maximum Karmic growth experience.
Let's take an example of a small child that enters into a poor inner-city family. No food, no shoes, no socks. Drugs and alcohol used in the family, and right off the bat, there are early decisions of whether to take drugs and drink, because it is just lying around the house.
As they grow older, they experience rejection by the kids in school, feel lonely and insecure like outcasts, and also they are given a choice to join a gang.
Beyond that, when older, they are given a choice to rob a liquor store, to steal a car, to commit grand larceny, rape, murder, dealing in drugs, and even beyond that, their choices are taken away because they are taken to prison.
In prison they have a whole new set of contracts to deal with, because we are talking about hard core Karma, if your choices are bad enough to send you into that kind of hell-hole, called prison.
Karmic debt and the choices we make
So what we do is we set ourselves up to make certain choices. This is extreme, but these people who end up in trouble create their own nightmares, by making the wrong choices, you have to be strong, and hopefully have a strong astrological vehicle, some light in your life, some positive counseling and conditioning, something to give you at least the choice.
Sometimes we can look at any one of your individual lives to figure out why we are in a particular gutter, because we made the wrong choice when confronted with this pre-destined Soul contract that we are dealing with.
Like career choices, whether you might take a job that might not be ethical. A sales job where some of the stuff you talk about isn't really true, or maybe you take a job as a courier for illegal money, illegal income.
Maybe you are involved with underworld activities, prostitution or something you could be arrested and jailed for. For some of your choices you just end up being hurt and having to understand and absolve from a Karmic debt, or other instant Karma you can be incarcerated for or institutionalized. So we are talking really hard core payment for that.
In order to summarize this topic; if you are aware of the possibility that we personally set up ourselves to meet, certain specific major individuals for our own Soul growth, this doesn't mean that you marry every person you meet just because you fall in love with them (like Mickey Rooney, Elizabeth Taylor or the Gabor sisters).
They have married several times and each time they divorced, and were devastated by it.
So look and the love and lost column and be glad you didn't marry them, but some people just jump into this stuff, of marriage, families, children, and business feet first.
So you are offered the Soul contract and enter it, but then end up paying the price for making the wrong choice and that is what Karmic growth is all about.
So being ethical, moral, selfless, humble and not being too greedy or selfish, are major keys in confronting any Soul-person or Soul contract you might have made before birth, and you know that.
Soul Mates
Often, if you meet a person and you feel that they are a Soul mate, it doesn't necessarily mean that they are a Soul mate. I feel that anybody that you have made a previous Soul contract with before birth, you can call a Soul mate because this was something you were destined to meet with. Not necessarily physically but in a relationship sense.
By plugging into this sacred Astrology knowledge that lies in the intuitive mind, and basically the topic is psychic and spiritual awareness.
If you are a Pisces Sun sign (actually Pisces, Scorpio or Cancer) you will seem to be automatically more intuitive or plugged into what we call the intuitive mind, which plugs into the Akashic stream of consciousness, and basically plugs into the contracts that we make before birth.
When someone seems to be psychic or intuitive, then what we believe to be true is that you literally plug into that part of your mind (the higher part of your consciousness) that has a script of many events that are about to happen in your life.
What are the various ways that you can lift your psychic, intuitive mind, and spiritual consciousness in order to plug into the intuitive mind and some of those contracts made before birth.
This is why people with Pisces, Scorpio and Cancer planets in their chart especially the Sun-signs seem to be more intuitive, more plugged into that intuitive mind, the part of the mind that makes the contracts.
Also, in case you have a Pisces, Scorpio or Cancer Moon or these as rising signs. Venus, Mars or Jupiter in any one of those signs and the more water the merrier (we call it) then the more intuitive you will be. The more you might be in touch with these Soul contracts that you are about to meet, or are about to happen in your life.
Psychic and Intuitive people
Those who are more intuitive or psychic when they see a Soul contract coming up they just go for it. These people sometimes meet people that they know they are going to meet, they know they are going to marry, they know they are going to have kids with, and they just don't resist it. They may even have vivid dreams of these forthcoming events.
Some of us aren't nearly as psychic or intuitive, and some times no matter how New Age you are, you lack the water in your chart and you have no planets in the Piscean house energy which is the 12th house, or the Scorpion house energy which is the 8th house, or the Cancerian energy which is the 4th house, then these people no matter what they do (chant, pray, meditate, fast, diet, vegetarians) they still can't be a psychic or as spiritually aware as those of us with water. There are exceptions of course, which has to do with how the chart is generally formed.
Your Mission
The basic mission of life for the individual is a mission of love and light and spiritual understanding.
However, many of us get misled. Some people walk around like acorns, having no idea of what is going on and they could care less, They get thrown through this emotional Vietnam of misery, suffering and tragedy in their lives.
Sometimes people get to a point where they have had it with rejection, or they've had it with surgery, or feeling bad about themselves, their aches, pains and heart problems, back problems and depression and anxiety, and they will start searching for the answers. People into fundamental religion find that this is not the answer, that it's not the key.
So what is happening now in the New Age, since the Harmonic Convergence we are firmly planted in the Age of Aquarius and frankly peoples minds are opening, there is more clarity of consciousness.
I would say there is definitely a shift of brain capacity going on with people on our planet. The more aware we become, the higher percentage of brain capacity and awareness that comes upon us, the more aware of the times that we thought to be true or everything that we believed to be so, the things we think we do know, many times aren't bottom line answers.
So I have dedicated my life for a search of open-mindedness and further truth. Because whenever I settle on the truth there seems to be something beyond that. The interesting thing about Astrology is that I feel that every one is an Astrologer. I think that pre-birth on this cycle everyone is an expert Astrologer.
During my deepest meditations I discovered a level of vast information that just blew me away, it also taught me, trained me, and delivered to me, the vast information that you hear on this radio show about Astrology and Metaphysics, that part of the mind is called the intuitive mind.
I discovered in Meditation starting around 1975 that there is a vast part of the mind that is like Genius, and everyone has it. It is a major part of ourselves that you can identify as the God-part of yourself, where the more aware you become the more knowledge and wisdom you discover that you already have.
The intuitive mind is what I call the store house of the sacred Astrology knowledge, or the Astrology computer that literally sets up the vehicle that we absorb at birth and gives us that uniqueness, that illusion of separation in this dimension, and also a vehicle that will be triggered many times during the lifetime through certain transitory cycles that set us up to meet people, break up with people, make friends and leave friends, to make residence, to make careers, to end careers, money surges or money depressions, and all kinds of up and down cycles that we put ourselves through, that is literally set up by the Soul.
If you want to understand this stuff in a more logical sense, imagine going to a college for 10 years, and setting up your course, for all the things you are going to study in that college. Registration is pure hell as you know if you've ever done it.
All the best classes and teacher's are grabbed up first, and if you are late or get closed out, you end up with difficult courses, and the teachers aren't as good.
These are the unwanted classes, but when we are looking at this example I like to identify the birth chart as a map of the curriculum that you have signed up to participate in this life cycle, as far as Karmic experience, Soul growth and potentials, if any. These things can be discovered by looking at your birth chart.
What you are trying to do is plug into the Cosmic knowledge and metaphysical truth, that lies in the intuitive mind, plug into this vast ocean of consciousness (like they say we only have 5 to 10% of our brain capacity. If we had 100% we'd all be much better Astrologers than Farley Malorrus).
So whatever I'm doing doodling around with this science my higher mind dwarfs whatever knowledge I might think I know, just as all of ours does.
It seems to be a natural metamorphosis that guides us to a certain date of birth, to a certain family of Karma, to a certain city of Karma, and the cycles in our lives that help us figure out exactly what we are meant to do, and what our purpose and mission is all about.
That is why people that study, respect and really understand Astrology as a science, in fact have a major degree, because they are able to follow some of this curriculum.
Once you know what you are set up for in your birth cycle then you can set up and follow what we call the transits, which means that we follow the moving planets in the sky (the clock of the Zodiac) and we check and see how they set off the planets in our chart, since we are dealing with a cosmic magnetic system here when we talk about this solar system we live in, and this let's us know almost exactly what is coming up in your future.
This is how Astrology works and it is wonderful, it's all about intuitive awareness or psychic or spiritual awareness.
Psychic or spiritual awareness is really a natural occurrence of evolution for people that study Astrology and Metaphysics. I also advise that people take up meditation, some form of chanting, anything that can relax and center your mind.
Once I got into Astrology I plugged into my intuitive mind in about 4 days in meditation, I had so many miracles that happened to me that I thought wow!
It is the same with all of you, there is much more to you than meets the eye, what your conscious mind thinks is true is only the tip of a major iceberg of awareness consciousness, of genius that we all have naturally implanted in our intuitive mind.
Those of you with the Pisces, Scorpio and Cancer factors (4th, 8th and 12th house planets), are maybe more prone or urged to get into Astrology, Metaphysics, and psychic awareness. People with specific factors will be encouraged, if they don't go into the Spirit, to be more self-destructive and get into more artificial means of consciousness.
This is why people with water in their Charts and are not spiritual have more addiction problems with drugs and alcohol, it's an artificial means of altering consciousness, it is like pretend awareness, when you think that being stoned on a joint or acid is really pretty aware, but look what Charles Manson did, but that's an extreme example.
I think that this topic is very important, because some psychic's out there that put Astrology down, and they claim to be psychic.
To me there is something wrong with this, because I have found the people who are the most intuitive (and all of you whether you have water are not are intuitive psychic spiritual beings, you are capable of improving your psychic abilities, and more plugged into your souls destiny), by getting into the study of Astrology, and figuring out all the thousands of Soul-contracts that you made before birth to live out in this life cycle.
We can evolve so much more by embracing the more stressful periods of our life by understanding Astrology. I'm having a Neptune oppose Venus this month, which means my expenses are up, sometimes strange experiences with women, shattered dreams or shattered expectations.
I could feel like a Slave or anchored to my life at times, because I know what a Neptune oppose Venus is. There are hundreds of different planetary configurations that we call transits, that we lay out for you in a transit forecast. We provide this service for beginners so they know what is about to happen.
The more you work with this stuff the more it begins to sink in and you become more psychic, not only will you begin to see in your birth chart what seems to be coming up for you, but you will develop a sixth sense that when you are around people whom you have Soul contracts with, you know it. When you are around a person who will become a future lover, it is hard to deny it.
When you are looking for a job and are impelled to go to a certain company, when you stumble onto a radio station that will change your thinking through spiritual light. When you are looking for a new place to live, and you drive right to it, it's like letting your life happen automatically.
It is important to go with the flow, many times, and not to resist. Don't take everything so personal, it is all a major hallucination or illusion created for your experience and Karmic benefit.
So becoming more intuitive, more psychic, and more spiritual and by learning and respecting Astrology, and by meditation and chanting and getting the concepts of authentic universal love, not romantic love, but a selfless love are all keys for you to become more spiritual, more psychic and more intuitive.
And if we were approaching a bottom line what we are talking about here basically is plugging into that intuitive mind, in your higher mind area, plugging into that Akashic stream where all the knowledge is of all your past lives and future lives, and also plugging into those Soul contracts that you've made from yesterdays show and today's.
This way when you go on through your life it will be much easier because you don't have to worry about things as much, or be confused as much and you can have more fun, more enjoyment, more enlightenment, and more awareness.
Free will choice does play an important role, because when you do sign up for the curriculum and all these events that you will go through in your life, by the family in the beginning, and by absorbing the Astrological energy at birth, you are setting yourself up to take certain courses.
It doesn't mean you will pass or fail them all, it depends on what your free will choice is. When you are confronted with the pre-arranged courses you decided on prior to your birth, those are the deals made by your higher mind, that super computer that we talked about.
The questions I'm asked everyday about are: what's happening in my relationships, or How does my career look Farley. Or, what does my future look like Farley?
These people want to know these things and they are impatient and they want my knowledge or expertise on the subject.
What they are asking for is less pain and more comfort. Well, the best way I know is to sign up for becoming a member of the Astrology Hour is by ordering your chart, then roll up your sleeves and begin to learn the subject for yourself.
Listen to the program and get involved, then we can begin to understand the urges that impel us to go out and meet people, break up with people, or have an emotional problem, or have emotional stability, or re-birth or the choice of being spiritual or addicted.
We are definitely set up, and by following these transits you can organize your life and figure out what is heading your way as it approaches. Until you yourself understand the transits this is the best way we can teach them to you.
How Hell Works: A Brief Guide to the Afterlife
Sooner or later, time is up for everyone. It would be ridiculous to think that after such a life we ​​will be able to somehow penetrate through the heavenly gates or deceive the archangel guarding them. It is worth accepting the inevitable: not booths and houris are waiting for us, but the gloomy landscape of hell. And in order not to get confused at the grave board, you should prepare for this in advance. Moreover, you can find a whole bunch of authoritative evidence on how to navigate in hellish terrain. The main thing is not to panic.
Where is it, the underworld? Some ancient peoples burned the deceased: this is a sure sign that the soul must ascend to its new abode in heaven. If he was buried in the ground, then she will go to the underworld.
If sent on the last journey by boat, it sails to the country across the sea, at the very edge of the Earth. The Slavs had a variety of opinions on this, but they all agreed on one thing: the souls of those people who are not kept near their former dwellings enter the afterlife, and they lead about the same existence there – they harvest, hunt …
Those who, due to a curse, or an unfulfilled promise, or something else, cannot leave their bodies, remain in our world – either settling into their former shells, then taking the form of animals, natural phenomena, or simply ghosts of failure. We can say that the afterlife of such souls is our own world, so this is not the worst option for a posthumous existence.
Egyptian hell
Everything will turn out much worse if you find yourself in the afterlife of the ancient Egyptians, where Osiris reigns. During his earthly incarnation, he was killed and dismembered by his own brother Set. This could not but affect the character of the lord of the dead.
Osiris looks repulsive: he looks like a mummy, clutching the signs of pharaoh's power. Sitting on the throne, he presides over the court, which weighed the actions of the newly arrived souls. The god of life Horus brings them here. Hold on tightly to his hand: the hawk-headed Chorus is the son of the underground king, so it may well put in a good word for you.
The courtroom is huge – this is the entire firmament. According to the directions of the Egyptian Book of the Dead, a number of rules should be observed in it. List in detail the sins that you did not have time to commit during your lifetime. After that, you will be offered to leave a memory of yourself and help your relatives by depicting a court scene on a papyrus scroll.
If your artistic talent is at its best, you will spend the rest of eternity here, participating in the affairs of Osiris and his numerous divine relatives. The rest await a cruel execution: they are thrown to be devoured by Ammatu, a monster with the body of a hippo, paws and mane of a lion and a crocodile mouth.
However, the lucky ones may find themselves in his jaws: from time to time there are "cleansings", in which the affairs of the wards souls are again reviewed. And if relatives have not provided the appropriate amulets, you will most likely be eaten by a ruthless monster.
Greek hell
It is even easier to get into the afterlife kingdom of the Greeks: you will be carried away by the god of death Thanatos himself, who brings here all the "fresh" souls. During big battles and battles, where he, apparently, cannot cope alone, Thanatos is helped by winged Kerrs, who carry the fallen to the kingdom of the eternally gloomy Hades.
In the far west, at the edge of the world, stretches a lifeless plain, in some places overgrown with willows and poplars with black bark. Behind it, at the bottom of the abyss, the muddy quagmire of Acheron opens. It merges with the black waters of the Styx, which encircles the world of the dead nine times and separates it from the world of the living. Even the gods are wary of breaking the oaths given by the name of Styx: these waters are sacred and ruthless. They flow into Cocytus, the river of weeping that gives rise to Lethe, the river of oblivion.
You can cross the river Styx in old man Charon's boat. For his labor, he takes a small copper coin from each. If you have no money, you just have to wait for the end of time at the entrance. Charon's boat crosses all nine streams and drops passengers into the abode of the dead.
Here you will be greeted by a huge three-headed dog Cerberus, safe for those entering, but ferocious and merciless to those who are trying to return to the sunny world. On a vast plain, under a chilling wind, wait quietly among other shadows for your turn. The uneven road leads to the palace of Hades himself, surrounded by the fiery stream of Phlegeton. The bridge over it rests against the gate, standing on diamond columns.
Behind the gates is a huge hall made of bronze, where Hades himself and his assistants, judges Minos, Eak and Radamant, are seated. By the way, all three were once people of flesh and blood, like you and me. They were just kings and ruled their nations so well that after their death Zeus made them judges over all the dead.
With a high probability, just judges will cast you even lower, into Tartarus – the kingdom of pain and groans, located deep under the palace. Here you will have to meet three old sisters, goddesses of vengeance, Erinnias, whom Hades put to watch over sinners.
Their appearance is terrible: blue lips from which poisonous saliva drips; black cloaks like the wings of bats. With balls of snakes in their hands, they rush through the dungeon, lighting their path with torches, and make sure that everyone fully drinks the cup of their punishment. Among the other "indigenous inhabitants" of Tartarus are Lamia, the stealing child, the three-headed Hecate, the demon of nightmares, the corpse-eater Eurynom.
Here you will also meet many mythical figures. Tyrant Ixion is forever chained to a wheel of fire. The chained giant Titius, who offended the tender Leto, is pecked by two vultures. The blasphemer Tantalus is immersed up to his throat in the freshest clear water, but as soon as he, tormented by thirst, bends down, it retreats from him. The Danaids who killed their husbands are forced to endlessly fill the leaky vessel. The quirky Sisyphus, who once deceived the spirit of death Thanatos, and the intractable Hades, and Zeus himself, rolls a stone up the mountain, which breaks down every time he approaches the top.
Christian hell
The images of Christian hell are largely inspired by the ancient Greeks. It is among Christians that the geography of hell has been studied in most detail. Getting there is a little more difficult. Already in the apocryphal books – those that were not included in the Holy Scriptures or were excluded from it later – different opinions were expressed about the location of hell.
Thus, the "Book of Enoch" places the devil himself in the eastern lifeless desert, where Raphael "makes a hole" into which he lowers him, bound hand and foot, and rolls him over with a stone. However, according to the same apocrypha, the soul will go in the opposite direction, to the west, where it will "groan" in the depressions of the high mountain range.
At the end of the 6th century, Pope Gregory the Great, distinguishing between two hells – upper and lower – placed one on the ground, the second under it.
In his 1714 book on the nature of hell, the English occultist Tobias Swinden placed hell in the sun. He motivated his assumption by the then existing ideas about our light as a ball of fire and a quote from the Apocalypse ("The fourth Angel poured out his bowl on the Sun: and it was given to him to burn people with fire").
And his contemporary and follower, William Whiston, declared all celestial comets to be hell: when they get into the hot regions of the sun, they fry souls, and when they move away, they freeze them. However, you should hardly hope to get on a comet. The most widely accepted idea is that hell is located in the center of the Earth and has at least one exit to the surface.
Most likely, this exit is located in the north, although there are other opinions. So, an old poem about the wanderings of the Irish saint Brendan tells about his journey to the far west, where he finds not only heavenly places, but also places of torment for sinners.
And in heaven, and under the earth, and on the earth itself, hell is placed in the apocryphal "Walk of the Mother of God through torment." This book is replete with detailed descriptions of punishments. Asking God to disperse the complete darkness that envelops the suffering in the West, Mary sees a red-hot tar pour out on the unbelievers. Here, in a cloud of fire, those who "sleep like the dead at dawn on Sunday" are tormented, and those who have not stood in church during their lifetime are sitting on red-hot benches.
In the south, other sinners are immersed in the river of fire: those cursed by their parents – up to the waist, fornicators – up to the chest, and up to the throat – "those who ate human flesh," that is, traitors who abandoned children to be devoured by beasts or betrayed their brothers before the king. But deepest of all, to the crown, are the perjurers.
The Mother of God sees here other punishments due to lovers of profit (hanging by the legs), sowers of enmity and Klchristian adepts (hanging by the ears). In the "left side of paradise", in the raging waves of boiling tar, the Jews who crucified Christ are suffering.
John Milton, author of the poem "Paradise Lost", is in the realm of the eternal chaos. According to his concept, Satan was overthrown even before the creation of the earth and heaven, which means that hell is outside these areas. The devil himself sits in Pandemonium, the "brilliant capital", where he receives the most prominent demons and demons.
Pandemonium is a huge castle with halls and porticoes, built by the same architect as the palace of the Heavenly King. The angel architect, who joined the army of Satan, was expelled from heaven with him. Myriads of spirits rush along the corridors of the palace, swarming in the earth and air. There are so many of them that only satanic sorcery allows them to be accommodated.
Even more confusing is the medieval Christian theologian Emanuel Swedenborg. He distinguished three different hells, corresponding to the three levels of heaven. And since God has dominion over everything, all three hells are ruled by him through specially delegated angels.
In his opinion, Satan does not exist at all as the ruler of the kingdom of evil. The devil in Swedenborg's understanding is a collective name for the most dangerous "evil geniuses"; Beelzebub unites spirits striving for dominion even in heaven; Satan means "not so evil" spirits. All these spirits are terrible to look at and, like corpses, are deprived of life.
The faces of some are black, in others they are fiery, and in others they are "ugly with pimples, abscesses and ulcers; many of them don't see their faces, others have only teeth sticking out. " Swedenborg formulated the idea that as heaven reflects one person, and hell in aggregate is only a reflection of one devil and can be represented in this form. The devil's mouth, leading to the fetid underworld – this is the path awaiting sinners.
Do not overly trust the opinion of some authors who argue that the entrance to hell can be locked. Christ in the "Apocalypse" says: "I have the keys of hell and death." But Milton claims that the keys to Gehenna (apparently on behalf of Jesus) are kept by a terrible half-woman, half-snake. On the surface of the earth, the gate may look quite harmless, like a pit or a cave, or like a mouth of a volcano. According to Dante Alighieri, author of The Divine Comedy, written at the beginning of the 14th century, souls can go to hell by passing through a dense and gloomy forest.
This poem is the most authoritative source about the hellish device. The structure of the underworld is described in all its complexity. The hell of the Divine Comedy is the torso of Lucifer, inside it has a funnel-shaped structure. Starting a journey through hell, Dante and his guide Virgil descend deeper and deeper, without turning anywhere, and in the end find themselves in the same place from which they entered it.
The strangeness of this hellish geometry was noticed by the famous Russian mathematician, philosopher and theologian Pavel Florensky. He proved very reasonably that Dante's hell is based on non-Euclidean geometry. Like the entire Universe in the concepts of modern physics, hell in the poem has a finite volume, but has no boundaries, which was proved (theoretically) by the Swiss Weil.
Muslim hell
It looks like a Christian hell and an underworld that awaits Muslims. Among the stories of The Thousand and One Nights, seven circles are told. The first is for the faithful who have died an unjust death, the second is for apostates, the third is for the pagans. Jinn and the descendants of Iblis himself inhabit the fourth and fifth circles, Christians and Jews – the sixth. The innermost, seventh circle is waiting for the hypocrites.
Before getting here, souls await the great Doomsday, which will come at the end of time. However, the wait does not seem long to them.
Like most other sinners, visitors to the Islamic Hell are eternally roasted on fire, and every time their skin is burned, it grows again. The Zakkum tree grows here, the fruits of which, like the heads of the devil, are the food of the punished. Do not try the local cuisine: these fruits boil in the stomach like molten copper.
Those who eat them are tormented by intolerable thirst, but the only way to quench it is to drink boiling water so foul-smelling that it "melts the insides and skin." In short, this is a very, very hot place. In addition, Allah even enlarges the bodies of the kafirs, increasing their torment.
Honestly, none of the described hells arouses good feelings in us, especially in comparison with our small, but generally comfortable world. So where exactly to go is up to you. Of course, it is not possible to give a complete information about the structure of hell on the pages of the magazine.
However, we hope that our quick overview will help everyone who finds themselves there to quickly navigate and greet their new eternity with the words of John Milton:
"Hello, sinister world! Hello, Beyond Gehenna! "
Chalk portrait of Virgin Mary appeared 13 years later, Mexican people call for miracles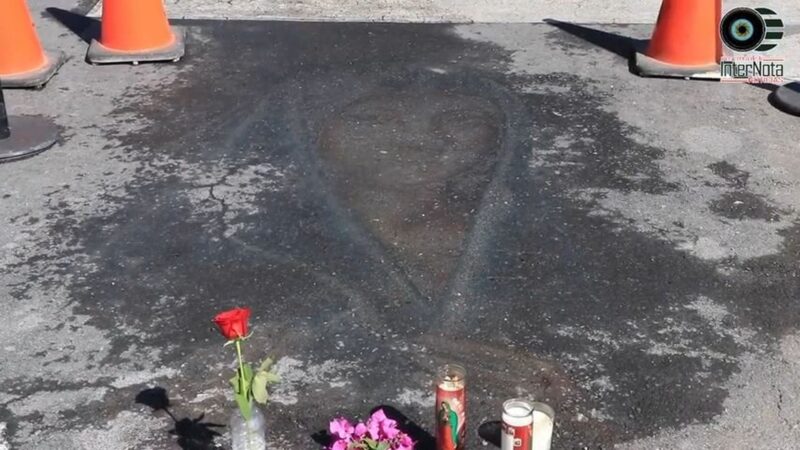 A mysterious phenomenon recently appeared on an asphalt road in Guadalupe, Mexico. A portrait of the Virgin Mary painted with chalk 13 years ago suddenly appeared. The local residents were quite surprised and believe in this "miraculous manifestation".
This chalk-painted portrait of the Virgin is located on the asphalt pavement of an open-air parking lot next to the Guadalupe municipal government. It was an unknown person who held the "Bella Vía" (Bella Vía) in Guadalupe in 2007 Painted during the festival.
Recently, a man splashed water on the asphalt road there, and this portrait of the Virgin unexpectedly appeared again.
The staff of the city government said that the parking lot has undergone many changes and the city has also experienced extreme weather. This image should have disappeared a few years ago, but it has suddenly appeared miraculously recently.
After the incident spread in the local area, it immediately attracted a large number of people to watch, and city hall officials were also surprised. Many people believe that this is the miracle of the Virgin, and many believers come to worship and light candles and place flowers on the spot.
Félix Palomo, director of the Cultural Affairs Bureau of the Guadalupe Municipal Government, also shared a photo of this mysterious chalk drawing on Twitter and wrote:
"Believe it or not, the problem is that this portrait was created 13 years ago. How could it reappear afterwards?"
At present, the portrait of the Virgin Mary has been surrounded by traffic triangles, and the ground is often splashed with water to make the portrait of the Virgin Mary appear more clearly. As for why this chalk-drawn portrait of the Virgin Maru can be kept for 13 years, no experts have yet provided any explanation.
The legend that connects the Holy Grail with a Polish village – The Knights Templar and the secret tunnels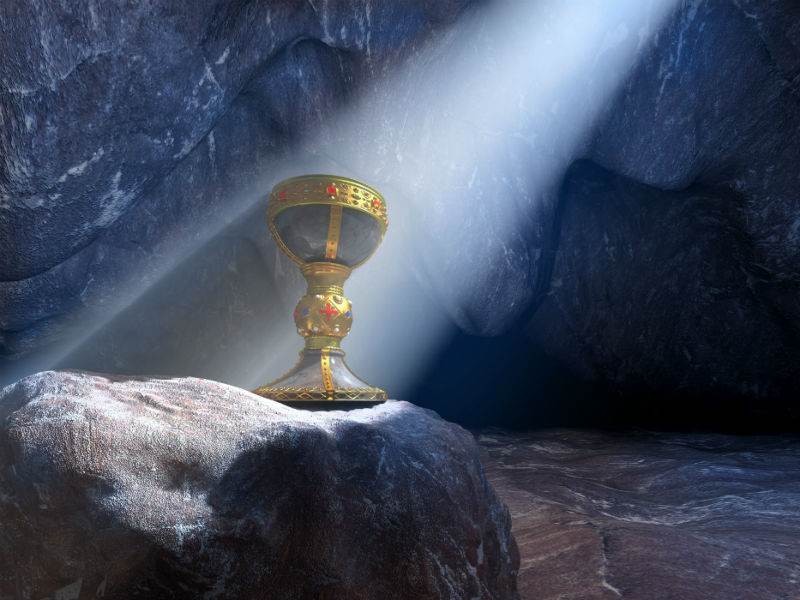 Like all great travelers, the Knights Templar of medieval times needed some places to settle, and so they built some of the most impressive castles and cathedrals.
Famous examples of these 13th-century buildings are found throughout the United Kingdom, France, Italy, Portugal and Spain.
Less well known are the impressive chapels and fortifications they built in western Poland, where the Knights Templar and other crusaders colonized the area and began to weave their own mythology into the idyllic rural landscape.
A trip to the region of Western Pomerania and the villages of Chwarszczany, Myślibórz and Rurka – near the border with Germany – is an adventure in a neglected destination, where historical secrets are still revealed.
And, according to at least one local legend, there could still be hidden the Holy Grail, the cup from which Jesus Christ drank at the Last Supper and later had his blood.
The road to Chwarszczany, a village lost among fields and forests, is not very well known, and has few permanent residents. The village itself is a collection of faded houses with less than 100 inhabitants who have chickens and grow tomatoes in the summer.
The farms and houses built in the traditional German style, testify to the geopolitical unrest that has affected the area over the centuries.
The special, timeless chapels built by the Knights Templar
It is here that the Knights Templar established a place of worship. Made of red bricks on a granite base, the church of Agios Stanislaos was built in 1232 on an isolated spot.
The chapel is designed according to the Temple of the Temples, an intricate code that the knights obeyed for fear of exile from the fraternity. The appearance of the building is defensive, its high walls are built to withstand attacks as well as the ravages of time.
It is still used as a place of worship, although Sunday mornings in Chwarszczany are quiet, we usually see about 30 parishioners gathered inside the chapel. There are two renovated frescoes on the walls.
The chapel in Chwarszczany
Discoveries are still being made here that shed new light on the lives and deaths of the knights and their followers. Among the finds below the sanctuary of the chapel are the bodies of some of the knights themselves and a possible secret passage.
Przemysław Kołosowski, an archaeologist working to preserve Chwarszczany's medieval heritage, says that during excavations in 2019, researchers discovered more fortifications and a cemetery using ground-penetrating radar.
"Our GPR has identified gothic crypts with the remains of the Knights Templar beneath the chapel," Kołosowski told CNN Travel. "According to legends and medieval documents, there was a well near the chapel. According to rumors, the well served as the entrance to a secret tunnel. "This requires further thorough archaeological research."
The stories of the Knights Templar are a source of inspiration for movies
The Knights Templar have fascinated historians and archaeologists for years, in part because of the shady aspects of some of their practices.
Their Order was founded in Jerusalem in the 12th century to protect the pilgrims of the Holy Land. They became a powerful force throughout Europe, enjoying papal privileges, tax breaks and rich donations, while at the same time gaining legendary status.
The Knights Templar protected the Holy Grail
They are said to have become the patrons of the Holy Grail and the Ark of the Covenant, a sacred ark in which were kept the stone tablets with the Ten Commandments that God had given to Moses for the second time, and other sacred objects of the Israelis. These stories have inspired films such as Indiana Jones and Dan Brown's The Da Vinci Code.
"The Knights Templar are always involved in everything," Italian writer Uberto Eco wrote in his book "Foucault's Pendulum."
This certainly seems to be the case in 12th and 13th century Europe. In western Poland, landowners decided to prevent this entanglement by inviting knights to settle in what was then known as the Pojezierze Myśliborskie region.
Struggles for political power
About 40 miles (25 miles) north of Chwarszczany, another Romanesque building owes its existence to the medieval order. The Chapel of the Knights at Rurka is a rugged stone building dating back to 1250, built in the architectural style of the German region of Saxony.
In a secluded forest spot, the Rurka Chapel was sold to private hands in 1999 and is closed for renovation.
Going further northeast, after a 25-minute drive, travelers will reach Myślibórz, a narrow community of narrow roads surrounded by forests and four lakes.
The Knights Templar arrived in Mysliborz, Poland in the 13th century. It is an idyllic place, but the show here is stolen by the extremely preserved fortifications of the city, which today look almost as they look during the Crusades.
Myślibórz's defense architecture provides a glimpse of what life was like in the Temple Age, when communities lived in fear of wars and struggles for political power.
Historical documents place the Knights Templar at Myślibórz from about 1238, when the land around their city was ceded to the local aristocrat, Duke Władysław Odonic.
The secrets of the swamp
The fortifications around Myślibórz were built in the 13th and 14th centuries. The city has retained its medieval town planning, with a square in the middle. Around this market there is the 18th century town hall, and houses.
Even today, the main entrances to the city are through two medieval gates, the Pyrzycka Gate and the Nowogródzka Gate, which were built in the early 13th and 14th centuries. Modern roads allow cars to enter the city through the gates. Inside the fortifications there is a cylindrical stone tower with loopholes.
The Holy Grail has inspired many books and movies
Visitors should ask about a secret underground tunnel that runs down the city, from the large church on Market Square to the Dominican convent, which, according to Karolczak, was originally the site of the Temple of the Knights Templars.
After the expulsion of the Knights Templar from Myślibórz in the late 13th century, their legendary treasure disappeared. Karolczak says that according to local tradition, the treasure was sunk by the Knights themselves, in a nearby lake.