What Is A Conspiracy Theory?
or current event as the result of a secret plot by conspirators of almost superhuman power and cunning.  To conspiremeans "to join in a secret agreement to do an unlawful or wrongful act or to use such means to accomplish a lawful end."  The term "conspiracy theory" is frequently used by scholars and in popular culture to identify secret military, banking, or political actions aimed at stealing power, money, or freedom, from "the people".
Adam Lanza, Sandy Hook Shootings.
Skeptics are important in achieving an objective view of reality, however, skeptism is not the same as reinforcing the official storyline.  In fact, a conspiracy theory can be argued as an alternative to the official or "mainstream" story of events.  Therefore, when skeptics attempt to ridicule a conspiracy theory by using the official story as a means of proving the conspiracy wrong, in effect, they are just reinforcing the original "mainstream" view of history, and actually not being skeptical.  This is not skeptism, it is just a convenient way for the establishment view of things to be seen as the correct version, all the time, every time.  In fact, it is common for "hit pieces" or "debunking articles" to pick extremely fringe and not very populated conspiracy theories.  This in turn makes all conspiracies on a subject matter look crazy.  Skeptics magazine and Popular Mechanics, among many others, did this with 9/11.  They referred to less than 10% of the many different conspiracy theories about 9/11 and picked the less popular ones, in fact, they picked the fringe, highly improbable points that only a few people make.  This was used as the "final investigation" for looking into the conspiracy theories.  Convenient, huh?
James Holmes: Suspect in Aurora Movie Theatre Shootings
In fact, if one were to look into conspiracy theories, they will largely find that thinking about a conspiracy is associated with lunacy and paranoia.  Some websites suggest it as an illness.  It is also not surprising to see so many people on the internet writing about conspiracy theories in a condescending tone, usually with the words "kool-aid," "crack pot," or "nut job" in their articulation.  This must be obvious to anyone that emotionally writing about such serious matter insults the reader more than the conspiracy theorist because there is no need to resort to this kind of behavior.  It is employed often with an "expert" who will say something along the lines of, "for these conspiracies to be true, you would need hundreds if not thousands of people to be involved.  It's just not conceivable."
Jared Lee Loughner, Gabby Giffords Shootings.
I find it extremely odd that the assumption is on thousands of participants in a conspiracy.  I, for one, find it hard to believe any conspiracy involving more than a handful of people but the fact remains that there have been conspiracies in our world, proven and not made up, that involved many hundreds of people.  It's not a matter of opinion, it's a matter of fact.
One more thing to consider, have you noticed that if the conspiracy is involving powerful interests with the ability to bribe, threaten or manipulate major institutions (like the mafia, big corporations or government) then don't you find it odd when people use one of those as the "credible" counter-argument?  What I mean is, if you are discussing a conspiracy about the mafia, and someone hands you a debunking article that was written by the mafia, it doesn't seem like it would take rocket science to look at that with serious criticism and credibility.  This is the case with many conspiracies.  In fact, I am handed debunking pieces all the time written in many cases by the conspirators in question.  Doesn't this seem odd to anybody else but me?
Hitler disarmed Germany, Stalin disarmed Russia, and Mao disarmed China, and now Obama is disarming America.
Is it so hard to believe that your government would resort to any means possible to achieve their goal?
There is an old saying that those who do not learn from history are doomed to repeat it.
Romanian General Describes Encounter With Reptilian Beings
Romanian general reveals an intriguing story about reptilian beings seen right outside a public area.
There's a conspiracy theory claiming that important political figures worldwide are nothing but disguised reptilian humanoids that secretly govern the unsuspecting human civilization. These allegations are based on several discoveries of huge underground cities in various regions of the globe, but also on local legends, cave paintings and recently an important statement coming from a high rank official.
Retired General Emil Strainu, a key figure of the Romanian army, author of a few interesting books relating facts about humanity's "forbidden history," spoke about a bizarre sighting involving a reptilian-like being present in a public area. He has widely discussed about this unusual meeting at relevant esoteric events throughout the world.
General Strainu strongly believes in the existence of reptilian extraterrestrials hidden in huge underground metropolises, but doesn't want to reveal more on this topic. "I'm not going any further on this subject!" said the General.
To make his unusual story known, he contacted Aryan Hava, author of "Inuaki, the reptilian within me," a two volumes work illustrating known and unknown facts about reptilians. The story describes a peculiar event lived by a good friend of his, who encountered two reptilian creatures near the Retezat Mountains in the Carpathians.
Driving back from a short vacation, the man decided to pull over a nearby gas station to refuel. As he got out of the car, he saw a khaki Hummer with dark windows parked right near the gas station with the engine running. He found this strange, as it was between 5:00 and 5:10 AM, and no one was on the road at that time of day and near the wilderness of the Carpathians.
The man paid for the gas and as he walked back to his SUV, he noticed the front door of the Hammer was opened, moment when he peaked inside out of curiosity and saw a reptilian being covered in green scales and nothing on except a pair of military boots. After the frightening appearance, the man rushed to his car, but not before having another glance at the unusual creature. They made eye contact for a brief moment before he stepped on the gas and ran out of there.
His friend requested to remain anonymous since he's also an influential politician involved in the Romanian state's affairs. After the incident, he went directly to General Strainu and spat out what had just happened. According to the general, the man was extremely credible when he narrated the story. His eyes looked as if telling the truth and he gave many details and possible meanings or misinterpretations. The man was certain of what he saw.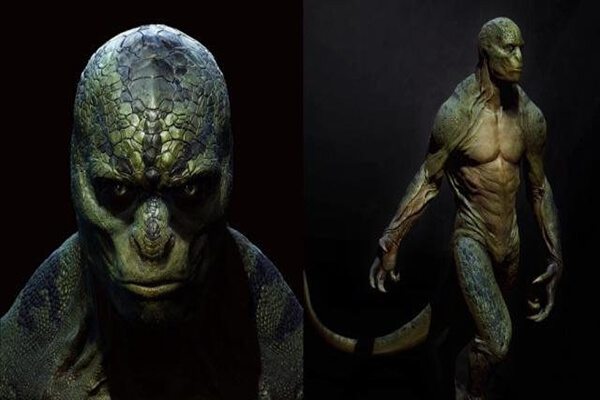 As for General Strainu, we can only trust his word, as an ex-official who had access to numerous classified documents involving out of place archaeological discoveries and events suppressed by the communist state in the past.
Among these imposing achievements, he is Advisor of the Romanian Parliament on unconventional issues and asymmetrical threats, Director of the Special Situation and Research Center on UFOs and Psihotronics, Founder of the Association for the Study of Unidentified Aerospace Phenomenon, and at least as important as those mentioned, author of several esoteric books.
General Emil Strainu remains a trusted source, and his disclosures are well-received in the UFO community. He advocates for people knowing the truth about the real history and about how extraterrestrials govern our species from the shadows. He doesn't go much into details except for the paranormal seminars where he feels free to disclose even more. His reserved attitude adds even more to the credibility of the story.
Are reptilian extraterrestrials among us? If this is really the case, we are going to find out in the future when they'll reveal themselves to us once more.
Source: in5d
The 'Illuminati' is REAL and trying to take over our world claims former politician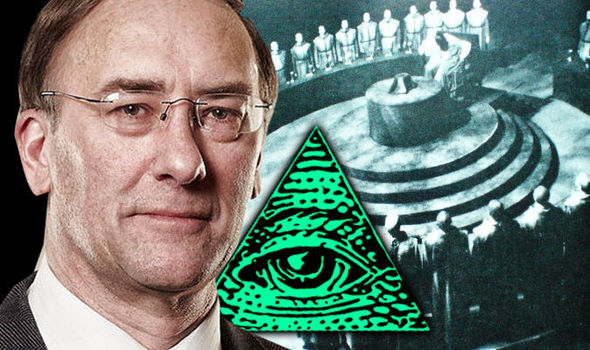 A FORMER politician sensationally claims the legendary Illuminati is REAL and secretly trying to run world affairs from behind the scenes. Simon Parkes, a former Labour London borough councillor and town councillor for Whitby in North Yorkshire, is a signed up believer of the popular conspiracy theory.
As one of the world's biggest conspiracy theories, the Illuminati is said to be a secretive global elite which runs governments from behind the scenes and is planning to introduce a New World Order (NWO).
Its key members are said to be drawn from Hollywood and world political and business leaders, with some even accusing its true leaders of being reptilian lizards from space.
Accusations vary in extremities from the simple implementation of the NWO as a goal at the least, to the Illuminati being a highly Satanic cult seeking to return the devil to earth.
Other than repeated claims by conspiracy theorists, which have ballooned in number since the growth of the internet, there is no actual proof the Illuminati exists at all.
However, Mr Parkes, who runs his own website about his claims and takes part in alternative and paranormal conferences up and down the country, insists the Illuminati is real and attempting to be all powerful.
Mr Parkes even believes outlandish claims the Illuminati is a satanic sect that is seeking to return Satan to Earth.
Among his most outrageous claims are that he once led a group that stopped the Large Hadron Collider (LHC) opening a portal to another dimension that would have destroyed mankind through "meditation."
He claimed "psychopathic" Illuminati members were hellbent on using the huge atom colliding machine in Geneva to open a vortex that would allow them complete control over all of us.
The LHC, run by the European Organisation for Nuclear Research (CERN) at Geneva on the French-Swiss border, is the world's largest and most powerful machine and used to collide particles at close to the speed of light in a bid to discover more about physics and the possibility of parallel universes.
The curious machine developed across a 16-mile ring of superconducting magnets has had critics before amid claims it could inadvertently create a black hole that may swallow up the world, but Mr Parkes' story is one of the strangest to date.
Mr Parkes, who has previously been a borough councillor in London and lectured at the Natural History Museum, claimed to have sources who made him aware of what was about to unfold, so he set about arranging a global "mind warp" to defeat the plan.
He said: "We couldn't just do nothing. There is much you could do without sticking your head above the parapet.
"A number of people who associate with me made me aware that someone had activated it in the early hours and placed Satanic black magicians, who were remotely viewing the installation on the inside."
Mr Parkes claimed his group sent a telepathic wave of "positive energy" which stopped the portal from completely opening and damaged the LHC.
He said: "All over the globe good people started to meditate for five to six minutes, after the meditation it failed again, but we did take some damage. One person lost hearing in an ear for three weeks and others had ringing in ears because there was an attack by those psychically protecting it."
Other than his word, there is, of course, no evidence that the LCH was used in any such attempt or that Mr Parkes and his group stopped it in its tracks.
Mr Parkes also said the failure of the LCH plan meant the cruel Illuminati leaders needed a new plot as there were just 200 of them left on Earth, after some of them had fled the planet.
He claims another twisted Illuminati plan is to secretly inject tiny identity microchips into people while they receive inoculations against diseases, so there is a global database of humans.
He said people with the chips could also be punished remotely by "mind blasts."
He said: "For 25 years it has been know the psychopaths want to kill half to a third of the population.
"But now they may not need to kill so many because of this device which is RFID injectable."
He claimed the chips, once implanted, could affect the neurone system.
He added: "This is how they are going to inject people and put a chip in their hand.
"If you went on a demo and got picked up they can penalise you electronically."
Mr Parkes joins the ranks of world famous conspiracy theorist David Icke, the former footballer and BBC1 Grandstand presenter, who came out as a so-called "truther" in the 1990s.
He describes the Illuminati as a cabal and the "Hidden Hand" in lectures across the globe.
However, before you decide to believe Mr Parkes or not about the Illuminati, it is worth knowing he also believes that several species of intelligent aliens are secretly living on Earth, and world leaders keep this secret from us.
Yesterday, Express.co.uk told how Paul Hellyer, a former Canadian Minister of Defence, also claimed the Illuminati was real and preventing technology that could reduce climate change from being used because of investments in fossil fuels.
Bob Lazar – The man who dared spill the beans about Alien Technology and Area 54
This is the fascinating story of the man who worked for the most secret US governmental facility involving alien crafts and otherworldly technology and dared to spill the beans about it.
In 1989, a man named Robert Scott Lazar contacted a local Las Vegas TV station (KLAS) asking for a chance to make his story public. Lazar claimed he had been employed as a physicist on project Galileo, the government's most highly classified project at the time. The activity focused on reverse-engineering of alien technology so that the government could put it to good use, and studies were carried out at a top-secret base dubbed S4, located 10 miles (16 kilometers) south of the notorious Area 51, near the Papoose lake.
According to Lazar's description, the S4 facility had nine aircraft hangars embedded into the mountain. The hangar doors were designed at an angle matching the mountain slope and were also cloaked using natural material.
Lazar claims he had seen nine different alien vehicles at the base during December 1988 and April 1989 when he worked there, and he presented technical details regarding their propulsion mechanism which functioned on amplified gravity waves generated by a reactor placed on the bottom of the craft.
His activity included researching the fuel for the craft, a compound with the atomic number '115.' This element had unusual properties that allowed the flying saucers to bend space around them, and it couldn't be synthetized on earth. This alien technology allowed for point A and point B to be dragged together, thus reducing the traveling distances to a few minutes flight regardless of the distance.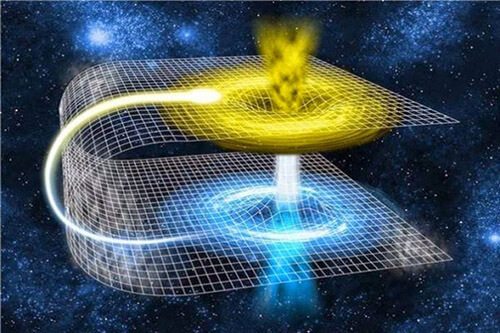 I AM EXACTLY SURE OF WHAT I SAW. I KNOW WHAT MAINSTREAM SCIENCE IS LIKE, I KNOW WHERE PHYSICS STANDS–I KNOW ALL OF THAT–AND THIS IS AN EXTRATERRESTRIAL CRAFT, THIS TECHNOLOGY IS HUNDREDS AND HUNDREDS OF YEARS IN ADVANCE OF US, AND THAT'S THE END OF THAT STORY, BOB LAZAR STATED.
Lazar allegedly received briefings regarding the history of extraterrestrials on Earth for the past 100,000 years from aliens who originated from the forth planet of the binary stellar system Zeta Reticuli 2, the ones known as 'greys'. He also claimed to have worked on a flying disk with a diameter of 9 to 12 meters. The craft had a commanding console and the seats were small, almost as befit for children.
After he went public, his life was put at risk as he got shot once and received countless threats from different groups of interest and shady individuals.
Television journalist George Knapp was intrigued by Bob Lazar's story and so he went after more information. Unfortunately, the S4 base was out of reach since it was located on restricted ground where no one outside of the government could step in. After digging deeper into this enigmatic story, Knapp encountered even more problems that almost led him to a dead end.
Bob Lazar's background has been difficult to verify. His hospital birth records, college manuscripts and employment evidence had all been erased and there is no evidence of him working at the Los Alamos National Laboratories. However, his name appeared in a telephone directory of Los Alamos scientists and a picture of him appeared in the July 1982 edition of the Los Alamos Monitor, showing a picture of Bob standing by a jet car and referring to his employment as a scientist with Los Alamos.
Bob Lazar offers a consistent amount of evidence supporting his assertions and he has since gained many followers. To them, Lazar is a very credible source with a strong background in physics and engineering. However, there are many skeptics who think the entire scenario is an act played out by Lazar in order to personally benefit from it.

Whatever his reasons, Lazar played a key role in propelling Area 51 to the notoriety it has today, despite being a top-secret facility. If we consider the extreme level of secrecy involving this governmental facility, it's easy to link the disappearance of his life records to the interests of keeping Area 51 as an almost inexistent facility.
If Lazar is correct and also telling the truth, his testimony might be the single most descriptive account of what is going on right under our noses.