We Need a Revolution – It Starts with Falling in Love with the Earth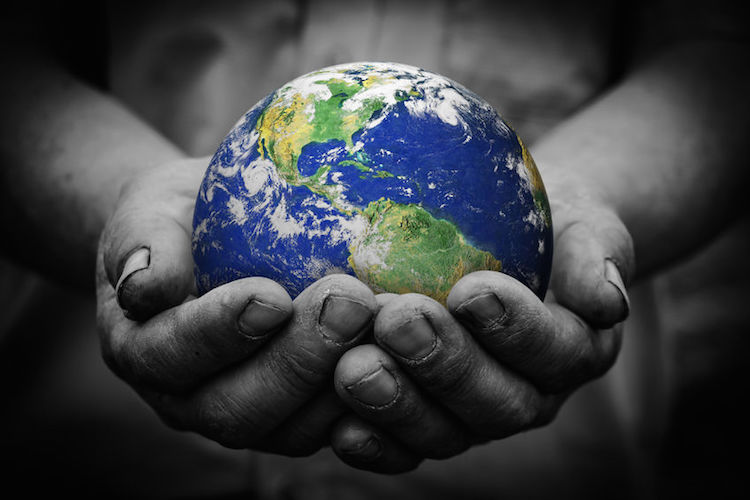 Thich Nhat Hanh, Guest
Waking Times
The Earth is our mother, nourishing and protecting us in every moment–giving us air to breathe, fresh water to drink, food to eat and healing herbs to cure us when we are sick. Every breath we inhale contains our planet's nitrogen, oxygen, water vapor and trace elements. When we breathe with mindfulness, we can experience our interbeing with the Earth's delicate atmosphere, with all the plants, and even with the sun, whose light makes possible the miracle of photosynthesis. With every breath, we can experience communion. With every breath, we can savor the wonders of life.
We need to change our way of thinking and seeing things. We need to realise that the Earth is not just our environment. The Earth is not something outside of us. Breathing with mindfulness and contemplating your body, you realise that you are the Earth. You realise that your consciousness is also the consciousness of the Earth. Look around you–what you see is not your environment, it is you.
Great Mother Earth
Whatever nationality or culture we belong to, whatever religion we follow, whether we're Buddhists, Christians, Muslims, Jews, or atheists, we can all see that the Earth is not inert matter. She is a great being, who has herself given birth to many other great beings–including Buddhas and bodhisattvas, prophets and saints, sons and daughters of God and humankind. The Earth is a loving mother, nurturing and protecting all peoples and all species without discrimination.
When you realise the Earth is so much more than simply your environment, you'll be moved to protect her in the same way as you would yourself. This is the kind of awareness, the kind of awakening that we need, and the future of the planet depends on whether we're able to cultivate this insight or not. The Earth and all species on Earth are in real danger. Yet if we can develop a deep relationship with the Earth, we'll have enough love, strength and awakening in order to change our way of life.
Falling in Love
We can all experience a feeling of deep admiration and love when we see the great harmony, elegance and beauty of the Earth. A simple branch of a cherry blossom, the shell of a snail or the wing of a bat–all bear witness to the Earth's masterful creativity. Every advance in our scientific understanding deepens our admiration and love for this wondrous planet. When we can truly see and understand the Earth, love is born in our hearts. We feel connected. That is the meaning of love: To be at one.
Only when we've truly fallen back in love with the Earth will our actions spring from reverence, and the insight of our interconnectedness. Yet many of us have become alienated from the Earth. We are lost, isolated and lonely. We work too hard, our lives are too busy, and we are restless and distracted, losing ourselves in consumption. But the Earth is always there for us, offering us everything we need for our nourishment and healing: The miraculous grain of corn, the refreshing stream, the fragrant forest, the majestic snow-capped mountain peak, and the joyful birdsong at dawn.
True Happiness is Made of Love
Many of us think we need more money, more power or more status before we can be happy. We're so busy spending our lives chasing after money, power and status that we ignore all the conditions for happiness already available. At the same time, we lose ourselves in buying and consuming things we don't need, putting a heavy strain on both our bodies and the planet. Yet much of what we drink, eat, watch, read or listen to, is toxic and is polluting our bodies and minds with violence, anger, fear and despair.
As well as the carbon dioxide pollution of our physical environment, we can speak of the spiritual pollution of our human environment: The toxic and destructive atmosphere we're creating with our way of consuming. We need to consume in such a way that truly sustains our peace and happiness. Only when we're sustainable as humans will our civilization become sustainable. It is possible to be happy in the here and the now.
We don't need to consume a lot to be happy; in fact, we can live very simply. With mindfulness, any moment can become a happy moment. Savoring one simple breath, taking a moment to stop and contemplate the bright blue sky, or to fully enjoy the presence of a loved one, can be more than enough to make us happy. Each one of us needs to come back to reconnect with ourselves, with our loved ones and with the Earth. It's not money, power or consuming that can make us happy, but having love and understanding in our heart.
The Bread in Your Hand is the Body of the Cosmos
We need to consume in such a way that keeps our compassion alive. And yet many of us consume in a way that is very violent. Forests are cut down to raise cattle for beef, or to grow grain for liquor, while millions in the world are dying of starvation. Reducing the amount of meat we eat and alcohol we consume by 50% is a true act of love for ourselves, for the Earth and for one another. Eating with compassion can already help transform the situation our planet is facing, and restore balance to ourselves and the Earth.
Nothing is More Important than Brotherhood and Sisterhood
There's a revolution that needs to happen and it starts from inside each one of us. We need to wake up and fall in love with Earth. We've been homo sapiens for a long time. Now it's time to become homo conscious. Our love and admiration for the Earth has the power to unite us and remove all boundaries, separation and discrimination. Centuries of individualism and competition have brought about tremendous destruction and alienation. We need to re-establish true communication–true communion–with ourselves, with the Earth, and with one another, as children of the same mother. We need more than new technology to protect the planet. We need real community and co-operation.
All civilisations are impermanent and must come to an end one day. But if we continue on our current course, there's no doubt that our civilisation will be destroyed sooner than we think. The Earth may need millions of years to heal, to retrieve her balance and restore her beauty. She will be able to recover, but we humans and many other species will disappear, until the Earth can generate conditions to bring us forth again in new forms. Once we can accept the impermanence of our civilization with peace, we will be liberated from our fear. Only then will we have the strength, awakening and love we need to bring us together. Cherishing our precious Earth–falling in love with the Earth–is not an obligation. It is a matter of personal and collective happiness and survival.
About the Author
Zen Master Thich Nhat Hanh is a global spiritual leader, poet and peace activist, revered around the world for his powerful teachings and bestselling writings on mindfulness and peace. He is the man Martin Luther King called "An Apostle of peace and nonviolence." His key teaching is that, through mindfulness, we can learn to live happily in the present moment—the only way to truly develop peace, both in one's self and in the world.
Australia Firefighters Save the Only Wild Prehistoric Wollemi Pines on Earth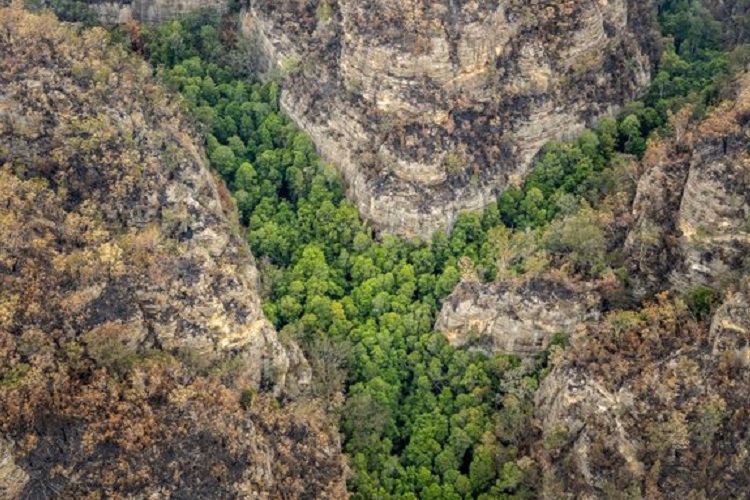 Olivia Rosane, EcoWatch
Waking Times
It looks as if firefighters in Australia have succeeded in saving a secret grove of prehistoric trees belonging to a species that dates back to the time of the dinosaurs.
The Wollemi pines once grew widely across Australia from more than 100 to 60 million years ago, The Washington Post reported. But now less than 200 remain in the wild, in a national park 125 miles northwest of Sydney.
"Huge anomalies" at the edge of the earth's core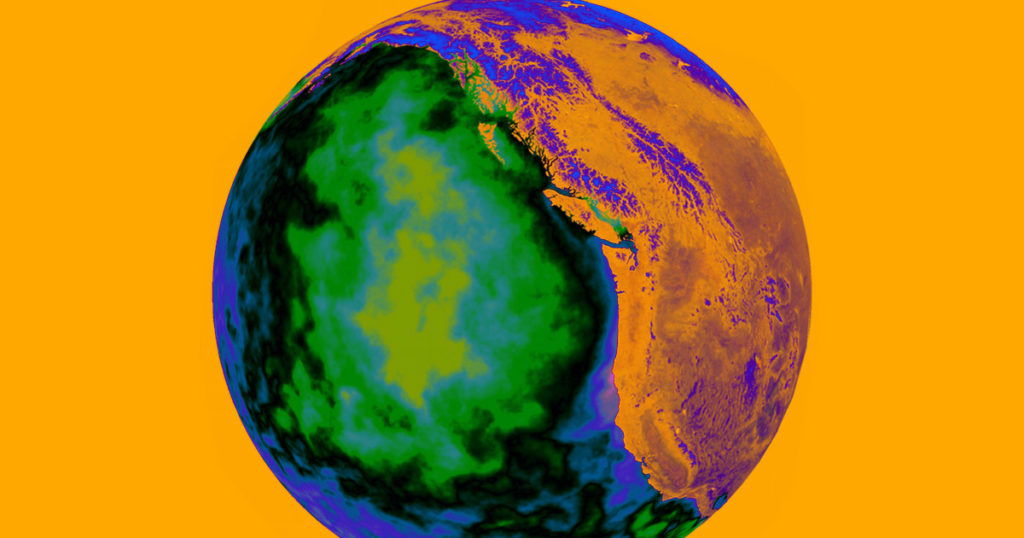 At the edge of the Earth's core lie two gigantic blobs of ultrahot rock — and that's about the extent to which geologists agree about them.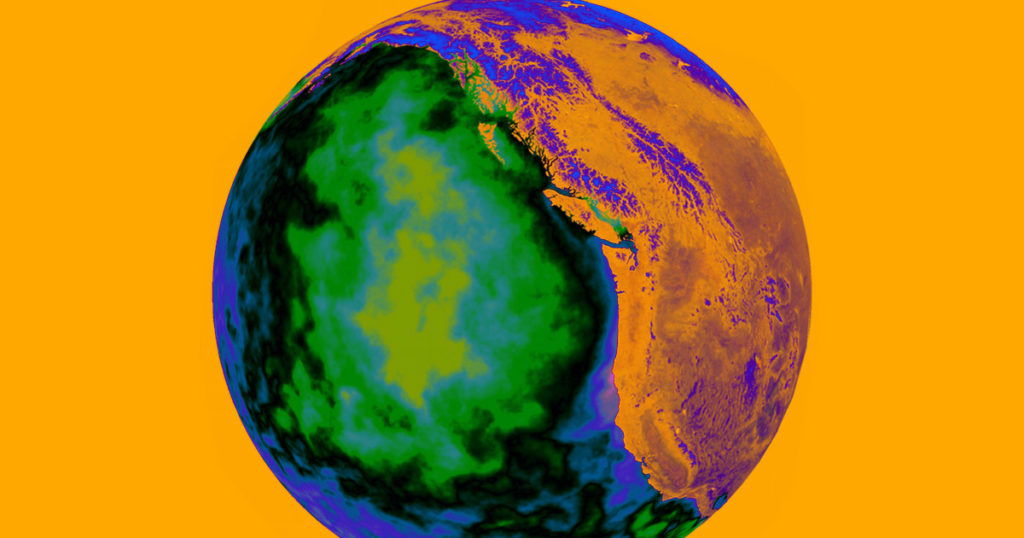 The mysterious blobs are on opposite sides of the planet, one hidden beneath Africa, the other in the middle of the Pacific Ocean – the Quanta Magazine compared the 'massive anomalies' to Princess Leia's iconic hairstyle (Star Wars).
Scientists discovered the blobs decades ago by mapping the interior of the planet, but have not learned much since.
Some ideas
There are two main schools of thought regarding the blobs, according to Quanta. The first camp holds that they're merely massive clusters of hot plumes.
The other argues that the blobs — so big that they would drown the planet's surface in a lava ocean over 60 miles deep — are their own distinct entity and not just a particularly warm region of the core.
Recent evidence supports the second camp: Quanta reports that scientists found traces of unique, ancient rocks and isotopes in magma that's flowed upward from the blobs — materials nearly as old as the Earth itself and not found elsewhere on the planet.
Persistent Mystery
Still, great mystery still surrounds the deeply-buried hotspots. One theory is that they could be fragments of a Mars-sized object that crashed into the Earth.
University of Maryland seismologist Vedran Lekić told Quanta
It would be like having an object in the sky, and asking, 'Is that the moon?' And people are like, no. 'Is that the sun?' No. 'What is it?' We don't know.
Global warming is now visible! The sea has swallowed two islands in Indonesia
Two uninhabited islands in the Indonesian South Sumatra province has completely disappeared underwater as a result of rising sea levels caused by global warming. This was reported today by the Straits Times, quoting data from the local environmental forum, TASS reported.
"Betet and Gundul Islands are now 1-3 meters below sea level," said NGO leader Khairul Sobri.
"Unless emergency action is taken in relation to global warming, four more islands within the province are at risk of extinction," the expert warned.
He noted that one of these islands, Salah Namao, is still habitable, though since the 1990s, locals have gradually begun to abandon it, main reason being the sea levels rise. According to him, the already extinct Betet Island had previously a national nature reserve, recognized by UNESCO.
Indonesia is located in the world's largest archipelago with nearly 18 thousand islands.