Watch Out, Dogman — Cougars Are On the Loose in Michigan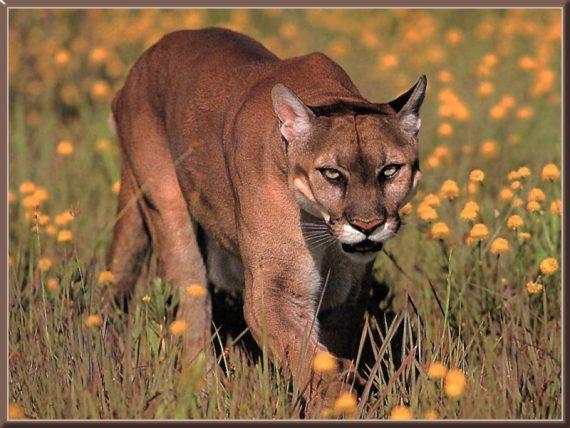 Two creatures the state of Michigan is known for are the wolverine (University of Michigan's mascot) and the Dogman – a werewolf-like cryptid reportedly seen many times in the northern part of the state's Lower Peninsula. Another may soon be joining their ranks and it may be far scarier than the foam-headed football game wolverine or the mythical Dogman. In 2019, there have been five cougar sightings in the state, with two occurring in the past few weeks and the year is far from being over. Should Michigan residents be worried? Should Dogman? (The Wolverines aren't worried about anything right now except defeating Ohio State.)
"The Michigan Department of Natural Resources said two trail cameras, located approximately 14 miles apart, captured the cougars in northern Delta County on Sept. 18 and southern Marquette County on Oct. 6. With these new additions, the DNR has verified 43 cougar reports since 2008; five of which were confirmed this year. Nos. 39 and 40 were confirmed in August."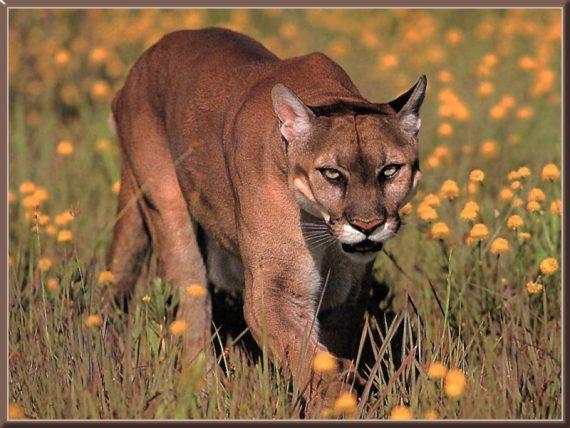 On October 23rd, the Detroit Free Press reported the latest cougar (a.k.a. mountain lion, panther, puma) sightings in the central part of the Upper Peninsula. The large cats were once native to Michigan but are now an endangered species or extinct in every U.S. state where they were once abundant. The Michigan Department of Natural Resources tried to calm the population in the Upper Peninsula – only one cougar of the recent bunch has been seen in the Lower Peninsula across the Straits of Mackinac – by assuring them that the big cats were probably escaped or released pets. Really? Five escaped cougars in one year? Get another hobby, people! The terrain has supported a large cougar population before and not much has changed in the Upper Peninsula since the last of that group was killed in 1906, according the DNR. They could also have migrated from the Dakotas – about 900 miles – which has the nearest breeding population. So far, there is no conclusive evidence of a Michigan breeding population of mountain lions.
The DNR also points out that the closest known breeding population of cougars is in North and South Dakota – over 900 miles away. Really again? In 2011, the DNA of a cougar killed when hit by an SUV in Connecticut was traced to that Dakota breeding population — 1,800 miles away! What's a few miles through the dense forests of the northern Midwest to a horny cougar?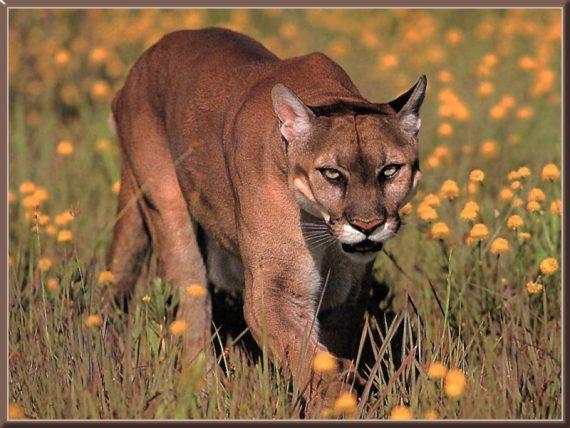 On the other hand, perhaps the Michigan Dogman is keeping the cougars out of Michigan – or at least out of the Lower Peninsula. A seven-foot tall wolf on two legs should frighten a cougar, shouldn't it? There was a Dogman report in 1967 in Cross Village, just across the straits from the Upper Peninsula. Does the howling keep the cougars from swimming across them? Yes, they're excellent swimmers!
So, what have these cougar sightings taught us? Humans are not responsible cougar owners. The Michigan Department of Natural Resources is possibly underestimating their threat. Dogmen may be our best defense.
Anything else?
Source: Mysterious Universe
Some unclear and controversial issues in cryptozoology
Recently, the famous ufologist and paranormal researcher Nick Redfern (Nick Redfern) expressed his opinion on cryptozoology.
He says:
"Cryptozoology is actually considered a discipline that deals with the study and search of animals unfamiliar with science. However, I have to say that I prefer the name Monster Hunting, because to me, a word like cryptozoology seems too incomprehensible.
I am sure that most people, if you ask them what cryptozoology is, will have no idea. But if you tell them "monster hunting," people understand what it's all about. "
According to Lauren Coleman, director of the International Museum of Cryptozoology in Portland, "Cryptozoology" literally means the study of hidden and not yet discovered animal species.
It is estimated that 1.8 million species of living creatures on planet Earth are now known to humans, while their total number is estimated to be around 7 million (!).
Therefore, while cryptozoology is often ridiculed as pseudoscience, it is, in fact, a necessary and very important area.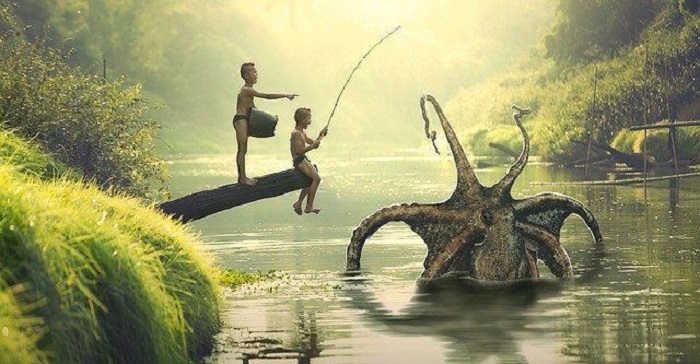 However, if you look at those creatures that cryptologists often research, it turns out that they are not really animals. Or, at least, they are not animals to the extent that we refer to the term.
For example, Yeti, Bigfoot, Yowie and others. Most Yeti researchers will say that these creatures are unknown species of large primates or have survived to this day by disappearing humanoid monkeys. But things get complicated when there are stories of Yeti in which these creatures behave much differently than familiar animals.
There are many reports that the Yeti have been observed in close proximity to UFOs. There are also many stories in which people who were too close to the Yeti experienced strange feelings of disorientation and fear, and they seemed to be controlled by these Yeti.
There are even stories where the Yeti had other "superpowers". For example, after meeting with them, some eyewitnesses experienced "wasted time syndrome". That is, some events were not in their memory and they did not remember any of what happened to them.
Some Yeti researchers believe that they are able to isolate and control infrasound, and that it can affect humans. Low-frequency sounds are unfavorable to the human nervous system.
In a February 27, 2019 in article on the Exemplore site, researcher Dermal Rozan wrote that they could emit sound waves.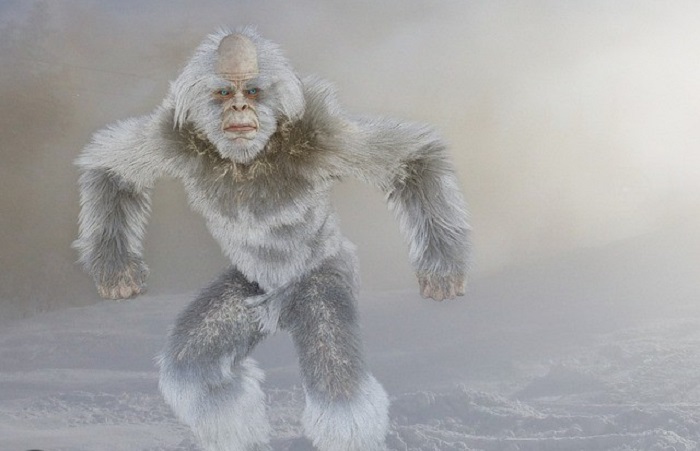 There are stories of eyewitnesses who saw the Yeti literally disappear in the bright light. Not all of these stories are so widespread. Against the backdrop of the total mass of messages, they are a minority, but they exist and cannot be thrown away simply because they do not fit into the general concept.
If the Yeti are mere primates not yet discovered by science, then they should not associate with strange flashes or UFOs, sound waves, etc. After all, not all known large humanoid monkeys, such as gorillas or chimpanzees, have been seen in these situations. If Yeti is just a monkey, then it will act like a monkey.
Another object of cryptozoology is Dogman. In the images, he is often portrayed as a werewolf and almost always described as a wolf walking vertically on both hind legs.
Eyewitness reports indicate that very often the Dogmen were seen near some ancient religious buildings, such as mounds, as well as near intersections, cemeteries or old bridges. All these places have traditionally been associated with supernatural and paranormal phenomena.
If Dogmen are any real animals, what is the reason for them to live only on ancient mounds and bridges?
Cryptologists are also interested in so-called lake monsters. The most famous of them is Nessie from the Scottish lake Loch Ness. Many Nessie seekers base their arguments on a scientific basis.
They think Nessie is a dinosaur that has survived to this day, or is another unknown animal. But if we look at Nessie's extensive research history, it turns out that Nessie is often associated with supernatural phenomena.
For example, renowned researcher Ted Holiday regularly complained that, during his attempts to film Nessie with a camera or take a picture, his equipment had collapsed at the most crucial moments. If he had managed to take pictures, then they were damaged.
Other Nessie researchers, at the most important moments, regularly began to experience strange discomfort.
The famous occultist Alistair Crowley owned privately the Boleskin House (now burnt down) on the shores of Loch Ness. It is alleged that he performed various magical rituals there.
UFOs are often seen above the lake itself, and in the 1970s, Ted Holiday met up with Men in Black near Loch Ness.
Do you find that all these creatures are probably not animals that have not yet been discovered by scientists, but are something supernatural? Should they be excluded from cryptozoology?
Yes… if cryptozoology is thought to be concerned only with the search for unexplored true flesh and blood animals.
And with Dogman, Yeti, etc., researchers must deal with another field of action – the occult and the paranormal.
Calanoro – a monster from Madagascar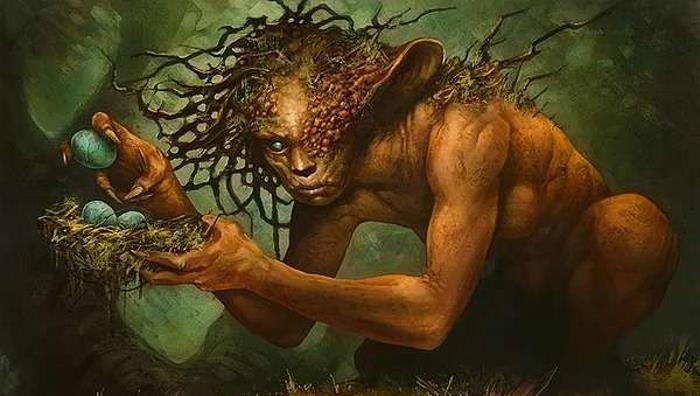 Among the many stories telling that Madagascar may be the home of several strange species of monkeys, one of the most popular is the story of calanoro.
This creature is said to be a humanoid cryptid that lives deep in the forests of Madagascar. It is alleged that calanoro can be found throughout the island, and yet encounters with it are very rare.
Local residents agree that Kalanoro exists, but they call it differently: Kotoki or Wazimba. People from the tribes of Antakarana and Tsimikheti say that in their area, the calanoro lives in caves. They say that it has been on the island for more than two thousand years and the first meetings with it took place when people just arrived in Madagascar.
Despite the large number of different names, calanoro is usually described as a creature about 60 centimeters tall, similar to monkeys and with long nails on hooked fingers. It is covered with long hair. It is sometimes said that it has feathers or scales on its back. Eyes are usually described as burning with fury.
This creature is often said to love water, and it can be seen splashing in rivers and lakes. In some cases, they believe that the calanoro has only three fingers pointing back, and they say that his eyes glow in the dark.
Like many similar creatures that are said to live in Africa, Kalanoro is a small creature with a rather complex language. Their voice is called soft, similar to a female. Kalanoro prefer to live in caves, but from time to time they can visit the villages in search of food. In 1886, a man named J. Herbert Smith wrote about calanoro.
The story appeared in one of the local magazines. It was said that, delving into the jungle, the researchers heard from the locals about the calanoro, the "wild forest man" covered with wool and beard in the case of males.
One of the witnesses said that once he stayed overnight in the forest, started a fire and could not sleep. Gradually, the fire died out, and when the coals were already smoldering, the man noticed a dark figure warming at them, which fully corresponded to the description of the calanoro.
Realizing that it was noticed, the creature grabbed a stick and threw hot coals in the face of the man. In another similar case, it was said that the bonfire attracted the calanoro, but first a male appeared who became interested in the rice left in the pot, and then, when the calanoro became convinced that there was no threat to him, he called his girlfriend, they sat next to the fire and began to eat from a bowler passing it to each other.
What really is calanoro remains unclear. No purposeful expeditions were made to search for it, since it is considered only a legend and there is no clear evidence of his existence.
Perhaps this is even better for the calanoros themselves.
Bigfoot filmed in Canadian National Park
This amazing video, shot in the Canadian National Park Near Banff National Park, was uploaded on January 1, 2020, but only a couple of days ago began to gain views.
According to the description, the video was shot by David Beaver, a local resident, who hunted moose in these forests. A more accurate location is the North Saskatchewan River Valley.
Beaver was walking through the forest, among snow-covered trees, when he suddenly saw, hanging in front of him,  not very high above the ground among the branches of a clean-nosed skeleton of some animal.
Next to this tree, there was something huge, dark and hairy. This creature was not like a bear or any local animal. In the video, which, unlike many similar videos from the Bigfoot/Yeti, is clear and not blurred, you can see that the partially snow covered animal looks like gorilla and  it is standing upright, apparently on two legs, because its head is at the very top, like a person.
The creature stands perfectly still, only occasionally moving it's head. Maybe it is resting or dozing. Considering that a large gnawed skeleton of an animal hangs on a tree very close to this creature, perhaps this creature is resting after a hearty lunch. Beaver believes that he managed to shoot a huge big foot, and not only one, it looks like there is another big foot hanging on his back, only much smaller, apparently a cub. He clings to the back of his parent like a gorilla or chimpanzee cub does.
Beaver very quickly realized that being so close to a huge living creature was very dangerous, regardless of whoever it was, so he quickly left this area. Many commentators on the net believe that this video is a good fake, however, as with many similar videos, it is very difficult to prove it's authenticity without a thorough analysis of the original recording by professionals.