Was Quetzalcoatl An Extraterrestrial? Here's How Mesoamerican "Mythology" Described Him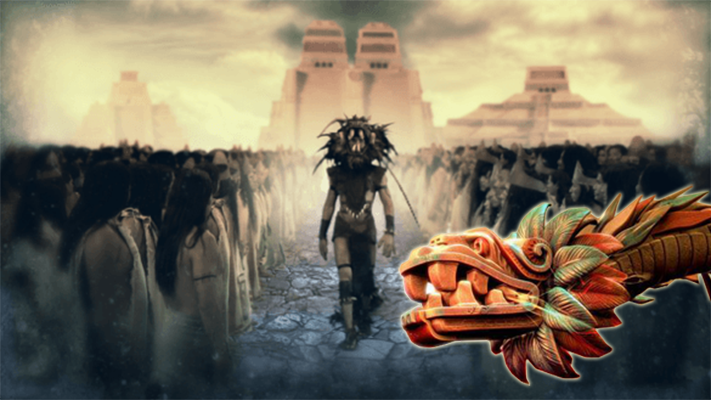 With the recent release of the Pentagon's UFO footage, which comprised of two videos filmed by U.S. Navy pilots of objects performing maneuvers that defy our current understanding of aerodynamics, the topic of UFOs has once again grabbed headlines around the world.
The video was a step forward towards disclosing the fact that there are unknown objects in our atmosphere that are commonly spotted and tracked on radar by defence authorities. They are highly technologically advanced, more so than any air-craft which is available in any global inventory at the moment.
Further to this, many people have had strange sightings that don't really 'make sense,' in the realm of known aircrafts. The frequency of these sightings are not uncommon these days, especially for avid star gazers.
Haven't seen one yourself? Well, how often are you looking up into the night sky? For many people, the answer is little to never.
Who Man's These Craft's?
The next question to be asked is, are these objects, or at least some of them, extraterrestrial?
According to one of the pilots who filmed the UFO released by the Pentagon, yes, they are, at least that's their belief. The Pentagon's "aerial defence" program director, Luis Elizondo also shared his belief that they are, along with hundreds of other high ranking personnel from several branches of military, intelligence, academia, aerospace and academia. He said that there is plenty of evidence to make that connection… The most recent example might be Robert Bigelow, founder of the Bigelow Aerospace corporation who, not long ago, stated that he knows we are being visited, and have been visited by ET's.
"Yes there have been crashed craft, and bodies recovered. . . . We are not alone in the universe, they have been coming here for a long time. . . . I happen to be privileged enough to be in on the fact that we have been visited on this planet, and the UFO phenomenon is real."
– Doctor Edgar Mitchell, sixth man to walk on the moon (source)(source)(source)
Quetzalcoatl
Ancient history is fascinating to say the least, and we've discovered so much about it. But, at the same time, we still know very little about Earth's history and even the history of humanity. One of the most fascinating points to make about ancient history is that much of which was once considered mythological, is actually turning out to be true.
Perhaps information that didn't fit within our framework of accepted knowledge was deemed mythological? How can we take seriously the writings of ancient Greek philosophers when describing social life and other aspects of humanity, yet when it comes to other areas of the world, like the Oracle at Delphi, they are placed in a the mythological realm?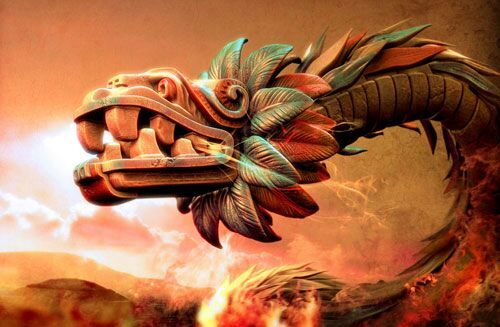 Perhaps some was mythological, but perhaps some of what we call mythological was actually real.
Another great example is the Lost Land of Atlantis, a highly technologically advanced civilization that would shake what we thought we knew of human history, it's not so much a tale anymore, and it's one of many examples that show what we've been taught may not be completely correct.
For anybody who has done their research in this area, it's quite clear given the evidence we now have, that Atlantis was far from a mythological place. Given our research on Atlantis, and many scholars out there, Atlantis is no joke, and perhaps before that, Lemuria as well.
This is why when it comes to stories of figures like Quetzalcoatl, it's always interesting to contemplate that they were real.
The video footage mentioned above, which was released by the Pentagon, was done so in conjunction with To The Stars Academy headed by Tom Delonge, along with Luis Elizondo (mentioned earlier), and several other figures who've held high level positions within the Department of Defence. The Pentagon is working with the academy in the disclosure of UFO's.
That in itself is a completely different discussion with many implications. It's hard to trust the government these days, so can we really trust them with UFO disclosure and what that means? Will leave this for another time.
Delonge recently made some interesting comments about his experiences so far, and the contacts he's been able to make, and the discussions that have been had.
Tom states in a Podcast with Joe Rogan:
"I went and met a former director of the CIA and NSA…Right when I sat down and told him about the book you know what he says to me? He goes, "I didn't read much science fiction when I was a kid but I read a lot about Greek mythology"…The sixth biggest defense contractor in the world is a company called Science Applications International Corporation (SAIC)…and in the front of the building (SAIC's headquarters) you have an obelisk coming out of a fake leg and two Atlantians on thrones, and they're both holding pyramids and one says the past and one says the future, and they're 8 foot tall statues."
Interesting, isn't it?
So, who was Quetzalcoatl? Considered to be a mythical tale, Spanish chronicler Juan de Torquemada states that Quetzalcoatl was 'a fair and ruddy complexioned man with a long beard. Another describes him as follows:
"A mysterious person…a white man with strong formation of body, broad forehead, large eyes, and a flowing beard. He was dressed in a long, white robe reaching to his feet. He condemned sacrifices, except of fruits and flowers, and was known as the god of peace…When addressed on the subject of war he is reported to have stopped up his ears with his fingers."  (source)
Graham Hancock, one of the world's foremost researchers into such things, describes another description from Central American Mayan tradition in his book, Fingerprints of the Gods:
"He came from across the sea in a boat that moved by itself without paddles. He was a tall, bearded white man who taught people to use fire for cooking. He also built houses and showed couples that they could live together as husband and wife; and since people often quarrelled in those days, he taught them to live in peace." 
This figure is spoken of the Mesoamerican culture.
It's interesting because there are multiple accounts of various figures, not just Quetzalcoatl, all of which seemed to have provided humanity with a little 'push', here and there, and assistance with regards to discovery. Nothing was really done for humanity, it seemed that the common theme through all of these contacts was for us to better ourselves, and be responsible for our own progression, with a little bit of assistance.
Not all of the 'gods' were kind, loving and peaceful. There were others who required sacrifices, and seemed to almost be a little opposite of ones like Quetzalcoatl.
What's also interesting is that the descriptions of Quetzalcoatl resemble modern day descriptions of some, supposed extraterrestrial beings. Those who have examined the lore, like myself, would know this. Could these have been who we consider today, benevolent extraterrestrial beings? Perhaps.
Ancient history, along with many ancient cultures who pre-date modern-day religion, all have very interesting stories which can easily be interpreted has highly advanced beings from another place.
The idea that these are just mere interpretations seem to be dwindling every year. Being an avid researcher in the field for more than a decade, I can tell you that extraterrestrial intelligence is just the tip of the iceberg. It truly does open up Pandora's box, and there is much more to this universal story, so much so that we probably couldn't even comprehend it.
The evidence today points to the idea that we've been visited for a long time, so to contemplate the idea that these were extraterrestrial visits is not out of the question.
"There are objects in our atmosphere which are technically miles in advance of anything we can deploy, that we have no means of stopping them coming here … [and] that there is a serious possibility that we are being visited and have been visited for many years by people from outer space, from other civilizations….Who they are, where they come from, and what they want. This should be the subject of rigorous scientific investigation and not the subject of 'rubishing' by tabloid newspapers."
 – Lord Admiral Hill-Norton, former Chief of Defence Staff, 5 Star Admiral of the Royal Navy, Chairman of the NATO Military Committee (source)
If they have been here as well as visiting us for a long time, that's good news. It takes out the idea of an 'extraterrestrial invasion', because, if that were the case, it would have already happened by now.
To find all of our archived articles on the UFO/Extraterrestrial phenomenon, you can visit the exopolitics section of our website.
The meaning of Quetzalcoatl is "feathered serpent," this is the translation that comes from ancient South America, from the Maya and the Aztecs. In Hancock's book, he goes on to describe how there were other entities who resembled Quetzalcoatl  quite closely:
"There were other deities, among the Maya in particular, whose identities seemed to merge closely with those of Quetzalcoatl. One was Votan, a great civilizer, who was also described as pale-skinned, bearded and wearing a long robe. Sholars could offer no translation for his name but his principal symbol, like that of Quetzalcoatl, was a serpent. Another closely related figure was Itzamana, the Mayan god of healing, who was robed and bearded individual, his symbol, too, was the rattlesnake."
Graham, in his book, goes on to state:
"All of the legends stated unambiguously that Quetzalcoatl/Kukulkan/Gucumatz/Votan/Itzamana had arrived in Central America from some-where very far away (across the "Eastern Sea")  and that amid great sadness he had eventually sailed off again in the direction whence he had come."
This is an interested quote, and relates closely to a sentiment shared by a First Nations Canadian storyteller, Richard Wagamese:
"My people tell of Star People who came to us many generations ago. The Star people brought spiritual teachings and stories and maps of the cosmos and they offered these freely. They were kind, loving and set a great example. When they left us, my people say there was a loneliness like no other." (source)
Interesting to think about. These are versions of history that old more plausibility to them than the ones we currently consider concrete. As we continue to move forward exponentially, perhaps our destiny is in the stars and we ourselves one day will be the extraterrestrials, or perhaps we already are.
Homo Naledi, Newly Discovered Species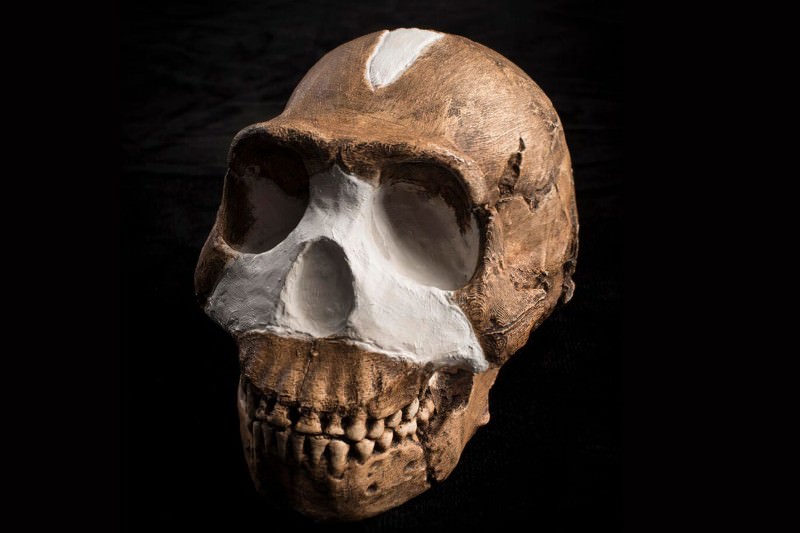 In 2017, geologists demonstrated that this species, Homo naledi, existed in southern Africa between 236,000 and 335,000 years ago–potentially the same time that modern humans first emerged in Africa. This is a puzzle to scientists, who long held that there was only one species in Africa at this late time period – Homo sapiens. How did this species exist alongside others with brains three times its size? The new study suggests that naledi's behavior may have reflected the shape and structure of the brain more than its size.
The small brains of Homo naledi raise new questions about the evolution of human brain size. Big brains were costly to human ancestors, and some species may have paid the costs with richer diets, hunting and gathering, and longer childhoods. But that scenario doesn't seem to work well for Homo naledi, which had hands well-suited for toolmaking, long legs, humanlike feet, and teeth suggesting a high-quality diet. According to study coauthor John Hawks, "Naledi's brain seems like one you might predict for Homo habilis, two million years ago. But habilis didn't have such a tiny brain–naledi did."
Homo naledi may have had a pint-sized brain, but that brain packed a big punch. New research by Ralph Holloway and colleagues – that include researchers from the University of the Witwatersrand, Johannesburg, South Africa – published in the Proceedings of the National Academy of Sciences examines the imprints of the brain upon the skulls of this species, called endocasts. The research highlights the humanlike shape of naledi's tiny brain, surprising scientists who studied the fossils. These findings draw further into question the long-held belief that human evolution was an inevitable march towards bigger, more complex brains.
The discovery of Homo naledi by Professor Lee Berger of Wits University and his team at the Rising Star caves in the Cradle of Human Kind in 2013 was one of the largest hominin discoveries ever made and hailed as one of the most significant hominid discoveries of the 21st Century. Berger and Professor John Hawkes who was also part of the original Rising Star team who made the naledi discovery, as well as Professor Heather Garvin from Des Moines University in the US, are associated with the Evolutionary Studies Institute (ESI), based at Wits University.
The researchers pieced together traces of Homo naledi's brain shape from an extraordinary collection of skull fragments and partial crania, from at least five adult individuals. One of these bore a very clear imprint of the convolutions on the surface of the brain's left frontal lobe. "This is the skull I've been waiting for my whole career," said lead author Ralph Holloway, of Columbia University.
The anatomy of naledi's frontal lobe was similar to humans, and very different from great apes. Naledi wasn't alone. Other members of our genus, from Homo erectus to Homo habilis and the small-brained "hobbits", Homo floresiensis, also share features of the frontal lobe with living humans. But earlier human relatives, like Australopithecus africanus, had a much more apelike shape in this part of the brain, suggesting that functional changes in this brain region emerged with Homo. "It's too soon to speculate about language or communication in Homo naledi," said coauthor Shawn Hurst, "but today human language relies upon this brain region."
The back of the brain also showed humanlike changes in naledi compared to more primitive hominins like Australopithecus. Human brains are usually asymmetrical, with the left brain displaced forward relative to the right. The team found signs of this asymmetry in one of the most complete naledi skull fragments. They also found hints that the visual area of the brain, in the back of the cortex, was relatively smaller in naledi than in chimpanzees–another humanlike trait.
A humanlike brain organisation might mean that naledi shared some behaviours with humans despite having a much smaller brain size. Lee Berger, a co-author on the paper, suggests that the recognition of naledi's small but complex brain will also have a significant impact on the study of African archaeology. "Archaeologists have been too quick to assume that complex stone tool industries were made by modern humans. With naledi being found in southern Africa, at the same time and place that the Middle Stone Age industry emerged, maybe we've had the story wrong the whole time."
Source: The Daily Galaxy
Largest Dinosaur Ever Left Its Mark On Scottish Isle of Skye, Rare Footprint Discovered
Footprints from the largest dinosaur to have ever existed on Earth have been discovered on Scotland's Isle of Skye.
The fossilized footprints were left by the 170-million-year-old early sauropods, which grew to at least 49ft long and weighed more than 10 tons. Footprints from the 'older cousins' of the Tyrannosaurus rex, the two-meter-tall theropods, were also found in a muddy lagoon on the island.
Because of the scarcity of evidence on the Middle Jurassic period, the findings have been described as "globally important." Dr Steve Brusatte of Edinburgh University said: "It's important because it's a large site for dinosaur tracks, those are pretty hard to find.
"It shows both long-necked and meat-eaters were on the same site at the same time living together, side-by-side," she said, according to The Telegraph. "It captures a moment in time 170 million years ago when they were just hanging out in a lagoon, living on the beach, back when Scotland was much warmer and dinosaurs were beginning their march to global dominance.
"Their long-necked prints are almost car-tire size, whereas the meat-eater ones are about the size of a basketball," added Dr Brusatte.
Researchers from the University of Edinburgh, Staffin Museum, and the Chinese Academy of Sciences measured, photographed and analyzed around 50 footprints in a tidal area at Brothers' Point – Rubha nam Brathairean – a headland on Skye's Trotternish peninsula. Their findings were published in the Scottish Journal of Geology.
The fossils are thought to be the oldest ever found in Scotland. Another set was found in 2015, but they were slightly later and smaller. The oldest dinosaur fossil discovery in the UK is thought to have been of a 200-million-old Tyrannosaurus Rex relative, the Dracoraptor hanigani, found on a Welsh beach in 2016.
Fossilised remains of giant creature, the oldest known Jurassic dinosaurs and related to the fearsome T Rex were discovered on Lavernock beach by a pair of fossil-hunting brothers.
Dracoraptor is Latin for "dragon robber" – with a red dragon the national symbol of Wales.
The brothers donated the remains to the National Museum Cardiff where it is on display in the main hall.
featured image © Gurcan Sarisoy. Isle of Skye
The gigantic stones of Stonehenge were moved there by GLACIERS, new theory claims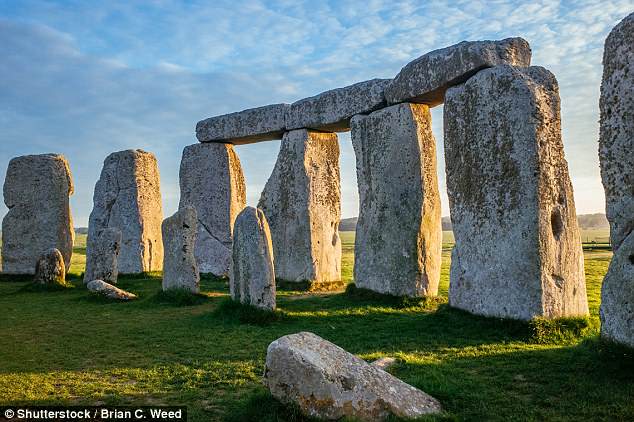 A Welsh scientist has called previous theories surrounding Stonehenge 'mythology,' and has made a radical new claim that the stones were moved 500,000 years ago by a glacier.
Brian John believes he has solved the mystery of how massive bluestones moved 140 miles west to the south of England from a quarry in Wales where they are believed to have originated.
A popular theory is that humans carried or dragged the stones 5,000 years ago, but it has never been discovered how Stone Age people achieved such a feat.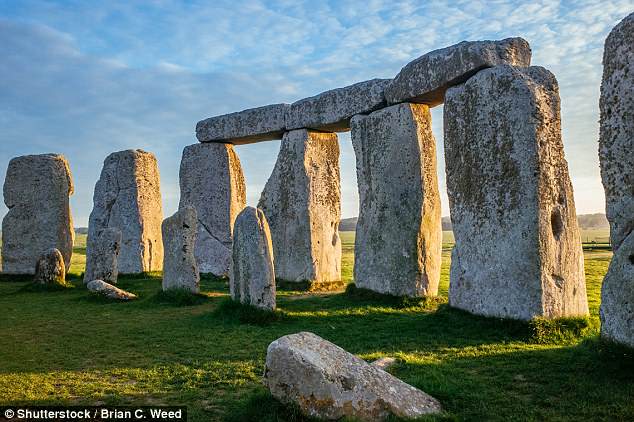 According to John, the evidence supports a scenario in which the bluestones were carried to the site by a glacier, 500,000 years ago.
His theory would also answer the question of why the ancient builders of Stonehenge believed the stones to have such a spiritual significance that they were worth the effort to transport.
According to John's new book The Stonehenge Bluestones, the stones did not have a deep meaning to ancient Britons. Instead, they were just there.
'Over the past 50 years there has been a drift, in Stonehenge studies, from science toward mythology. This has been driven partly by constant media demands for new and spectacular stories about the monument,' John told British media this week.
In the book, John argues that a glacier carved its way across Wales thousands of years ago.
He believes the ice picked up bluestones along the way and eventually dropped them on the Salisbury Plain after the ice melted.
In 2015, John helped write a report arguing that what was believed to be evidence of neolithic quarrying of bluestones in Wales was actually an 'entirely natural' process.
'This has been driven partly by constant media demands for new and spectacular stories about the monument, and partly by the archaeological emphasis on impact,' he said.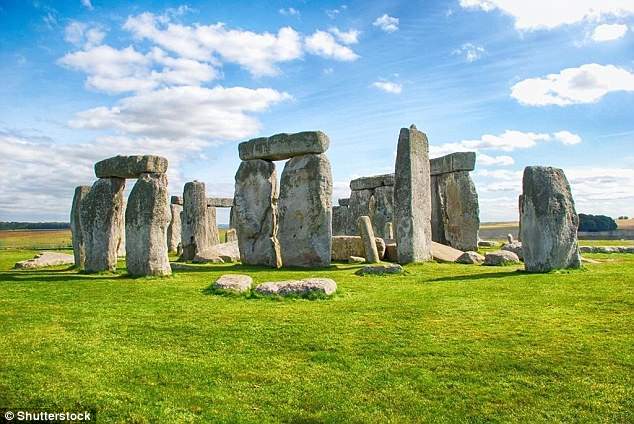 'So we see an obsession with narrative at the expense of evidence, and a host of newly manufactured myths which are even more wacky than the old ones. It's time for a cool reassessment.'
Stonehenge is made up of two types of stone: the bluestones that make up the smaller ring, as well as the sarsen trilithons are that make up the outer ring of the circle.
Sarsen is a layer of sandstone that formed millions of years ago above the chalk layer on Salisbury Plain.
During the various ice ages, permafrost repeatedly froze and thawed this chalk layer, shattering the sarsen.
Over millennia, these stones sank below the surface, leaving a few fragmented rocks jutting out.
These stones, of varying sizes, can be found across Salisbury Plain and the Marlborough Downs in Wiltshire, as well as in Kent and in smaller quantities in Berkshire, Essex, Oxfordshire, Dorset and Hampshire.
Stonehenge is one of the most prominent prehistoric monuments in Britain.
The monument that can be seen today is the final stage of a project that spanned 1,500 years.
Stonehenge was donated to the nation's heritage collection in 1918 by owners Cecil and Mary Chubb.
Mr Chubb had bought the then-neglected monument on impulse at an auction three years earlier having been sent there by his wife to bid for a set of dining room chairs.
Source: http://www.dailymail.co.uk/