WW3 In June 2016 – 1.2 Billion Will Die Says Doomsday Prophet!
A man by the name of Pastor Ricardo Salazar has been getting some attention in the media lately for making predictions that we are on the verge of World War 3 with China and Russia. Other prophecies that he has made include that an asteroid will hit the earth and kill 1.2 billion people, the Antichrist will appear in 2020, and that the second coming of Jesus Christ will take place in 2023. Is there any validity to his claims? You will learn so much from watching this video.
Volcanic Eruptions Could Lead to 'Mass Extinction' as it Saps Oxygen from Oceans
Devastating volcanic eruptions, caused by excess carbon in the atmosphere, could one day lead to the mass extinction of all marine animals, and possibly all life on Earth – so says a new study.
The dire warning comes amid dramatic seismic events in Guatemala and Hawaii, where hundreds of people have been either killed or displaced from their homes in recent weeks.
Researchers from Florida State University looked at data dating back millions of years to the Early Jurassic Period, when powerful volcanoes spewed huge amounts of carbon dioxide into the Earth's atmosphere, drawing oxygen from the world's oceans and killing marine life. The phenomenon was known as the 'Toarcian Oceanic Anoxic Event.'
"It's extremely important to study these past events," said Theodore Them, a postdoctoral researcher at FSU. "It seems that no matter what event we observe in Earth's history, when we see carbon dioxide concentrations increasing rapidly, the result tends to be very similar: a major or mass extinction event."
"This is another situation where we can unequivocally link widespread oceanic deoxygenation to a mass extinction," Them said. "If you're an oxygen-consuming organism, you don't want to see major changes in marine oxygen levels. You either adapt or go extinct."
The study, published this week in the journal Proceedings of the National Academy of Sciences, outlines how a continued rise in carbon dioxide and global temperatures could spark a "cascade of hydrological, biological and chemical events that conspire to sap the oceans of oxygen."
The study is of particular concern given the number of volcanic events taking place across the Earth just now. But according to Smithsonian's Natural History Global Volcanism Program, any thought that volcanic activity has increased is a load of old rubbish.
More than 1,500 volcanoes on the planet have erupted at some point in the last 11,500 years. Today, some 15 volcanoes are spewing their volcanic ash and carbon-based materials into the blue sky above – a number very much consistent with any time in modern history.
RT
Headline Image credit: © Reuters
Russia is creating a laser cannon death ray to shoot down satellites in orbit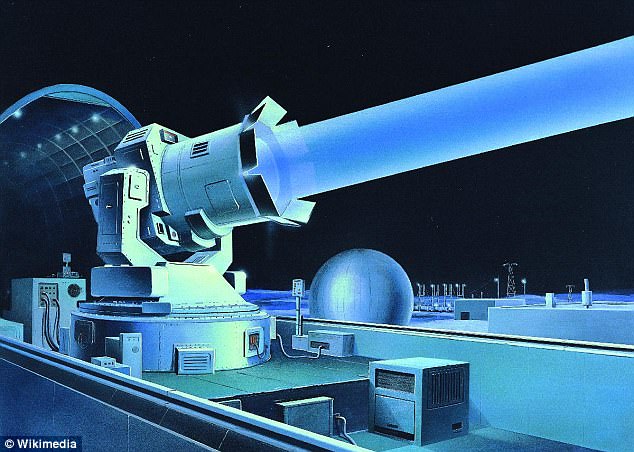 Russia is building a laser cannon death ray capable of targeting and destroying objects in space.
The enormous weapon will be the size of a telescope, and will zero-in on orbital debris that poses a threat to nearby ships, Russia has confirmed.
But despite assurances the cannon will only be used to blast space debris, experts fear the cannon could become a vital part of the Vladimir Putin's arsenal.
The latest revelation comes weeks after a US Air Force chief warned that space wars could break out between superpower nations 'within years'.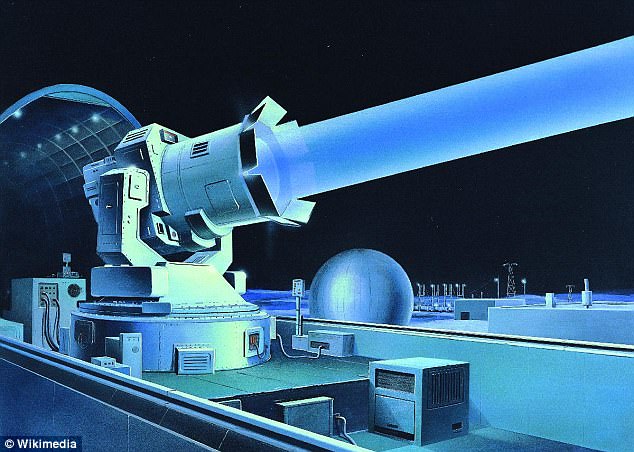 Researchers working for a subsidiary of Roscosmos, the Russian equivalent of Nasa, have already started work on the laser cannon.
The Scientific and Industrial Corporation 'Precision Instrument Systems' (NPK SPP) team want to convert a telescope at the Altay Optical-Laser Centre (AOLTs) near Savvushka, some 45-miles (70 km) from the Kazak border.
'The scientists intend to use the massive soon-to-be-built telescope at the Altay Optical-Laser Centre and convert it into a laser cannon,' a report submitted to the Russian Academy of Sciences has revealed.
'The device is expected to be powered by a solid-state generator, though the project team has yet to choose which model to use.'
According to the report, the scientists hope to fit the cannon with an 'optic detection system which includes a solid-state laser.'
The weapon is expected to be able to gradually vaporise space debris using laser ablation.
The latter works by focusing a beam onto a surface to strip it of a material, like water.
Laser ablation does generate much excess heat and can be used to cause objects to evaporate or, when using a more powerful beam, transform into a plasma.
According to United States Space Surveillance Network, there are more than 21,000 space debris objects larger than 10cm (3.9 inches) orbiting the Earth at any given time.
These include abandoned launch vehicle stages and other debris from past missions, as well as nonfunctional spacecrafts and fragmented scraps.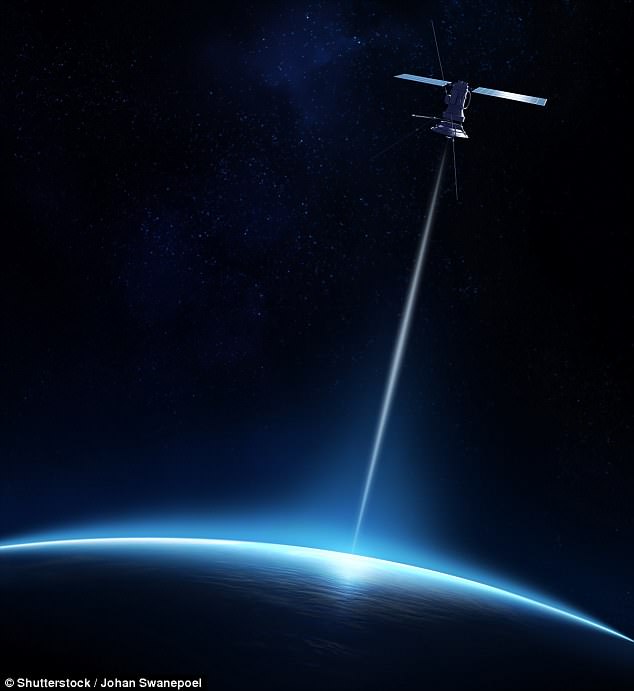 Roscosmos scientists say that if the issue of space debris is not addressed soon, it could clog up Earth's orbit and make launches almost impossible in one or two centuries time.
Russia is not only looking to ground-mounted cannons to fire lasers into space.
Earlier this year, it was revealed the country had created plane-mounted lasers to form part of an anti-satellite system.
According to an anonymous source quoted by Russian news agency Interfax, weapons maker Almaz-Antey has 'completed work on an anti-satellite complex'.
The system includes a laser mounted onto an aircraft as well as relevant ground control gear and radar that will help the device to find targets.
It will utilise a brand-new, as-yet-unnamed type of aircraft, the source said.
Source: http://www.dailymail.co.uk/
Secret Catholic Sign About The Nibiru Apocalypse!
Luke 21:25 "There will be signs in the sun, moon, and stars. On the earth, nations will be in anguish and perplexity at the roaring and tossing of the sea.
THIS IS HUGE!!!
Since their beginnings, the Catholic and Orthodox Christian Churches secretly practiced astrology and astronomy at their highest levels, but because it was forbidden for their parishioners to do it, the "celestial secrets" the Cardinals knew, were hidden in scriptures and icons.
The two most important celestial signs were scheduled to happen in quick succession:
FIRST: The famous "Sacred Heart Of Christ / Sacred Heart Of Mary" had to appear, to signal that Christ and Mary are here on Earth now and that He is coming for His Bride, and about to take His throne!
This happened April 13th-19th, 2016.
SECOND: The secretly known "Sign Of The Bride" had to come afterward to confirm the first sign; this is an UNSCHEDULED BLOOD-MOON (NASA link) caused by Nibiru's proximity, resembling Mary Magdalene's "RED EGG OVER JERUSALEM"!
This happened on May 24th, 2016.
The "Messiah" is here: Lord RayEl
The "Abomination that causes desolation" is here: Nibiru
The "Battle of Armageddon" has begun: Syria
It's time you accept the truth that those on top have known since 2011!!! – Now you know.
VIDEO: