A War in the Heavens: In the Far Reaches of Outer & Inner Space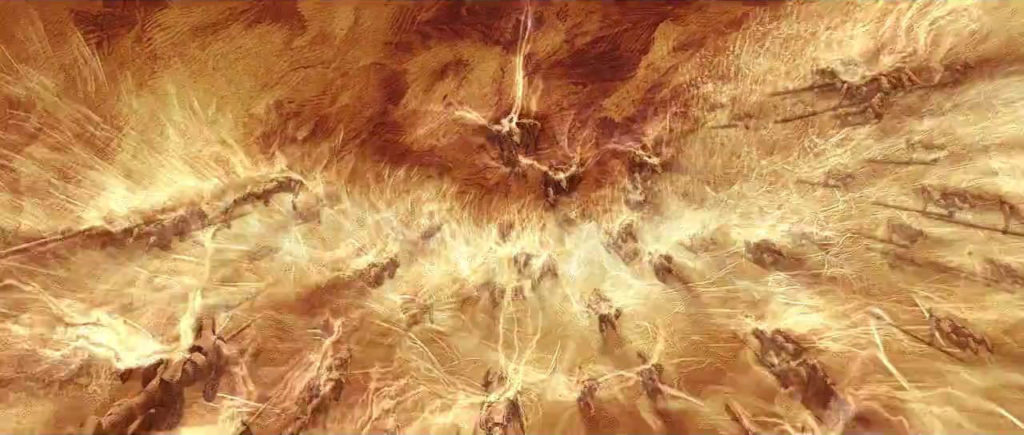 Is there a war going on out there in the far reaches of outer and therefore inner space, a War in the Heavens as many have alluded? If there is such a war, what would that mean to us here on planet Earth in terms of our belief systems, our safety and sovereignty?
In 1995 Courtney Brown started the Farsight Institute to teach remote viewing techniques. In the early days of his endeavors, he was very open about what he was doing and what he was 'seeing'. For a time he posted the most amazing reports on his website that were emerging from his and others remote viewing events. These reports often concerned governments, the ETs, and catastrophic occurrences that in those days would knock-the-socks-off most of us readers. One day such mind blowing accounts stopped cold, and even though we cannot know, many imagined that Courtney had been approached and after some 'discussion' was persuaded – like so many others – that it was in the best interest of everyone concerned to curtail the disclosure of such sensitive material.
In 1999 Courtney Brown published a book entitled, COSMIC EXPLORERS: Scientific Remote Viewing, Extraterrestrials, and a Message for Mankind – now out of print – in which he posed the reality of a war in space.

"There is a war in space and beyond. This war has just now reached our borders. What is at stake is not the awakening of a foolish humanity that wants to keep its head buried in the sand, but a future of our children that is free from fear, imprisonment, and possibly genetic slavery or even genocide. We are entering a new stage in a long battle in which we must fight for the survival of our species. We are now living in an age that requires courage above all things. If fortune favors the bold, so must be our destiny."  [COSMIC EXPLORERS: Scientific Remote Viewing, Extraterrestrials, and a Message for Mankind. Courtney Brown; Dutton, 1999. http://www.farsight.org/]
This naturally brings up the question of why extraterrestrials would still be involved in war when they are seemingly so far in advance, at least technologically, of we earthlings? The implication here is that the ETs are at varying levels of evolution. Some are indeed very spiritually advanced, while others are perhaps more Borg-like or operating primarily from the classic reptilian brain. So-called insiders often report that our governments are dealing with over 80 different ET races.
The Myriad Realms
The ancient Sanskrit epic text, The Mahabharata, describes many strange races of beings and their lineages. There are the antigods, the Asuras and within the Asuras are the daityas (genii), the danavas (giants), the dasyus (barbarians), the kalakanjas (stellar spirits), the kalejas (demons of Time), khalins (threshers), nagas (serpents), nivata-kavacas (wearers of impenetrable armor), paulomas (sons of the Sage Pulastya), pisacas (eaters of raw flesh), and the Raksasas (night wanderers). The extensive lineages of these beings are often listed.  ['The Gods of India'/Alain Danielou]
The concept of other worlds is an accepted part of Hindu metaphysics. The Puranas give rich descriptions of these worlds known as LOKAS. The seven Higher Lokas are Bhur Loka, Bhuvar Loka, Svar Loka, Mahar Loka, Jana Loka, Tapo Loka, and Satya Loka. The seven Lower Lokas are Atalam, Vitalam, Sutalam, Tala-Talam, Rasa-Talam, Maha-Talam, and Patalam. All of these Loka Worlds are often vividly described and this last one, the Patala Loka is a real blood-drinking ghoulish reptilian nightmare.
Are these Loka worlds merely astral realms, or are they actual planetary civilizations?
The better question is – Is there a difference?
If the universe is a hologram, then all the worlds contained within this particular universe express varying rates of vibratory frequencies and thus dimensional localities.
Just as the duration of time, meaning the manner in which you experience time is a consequence of your consciousness – so is your location also a function of your consciousness. You are where you are, based what you think because your thoughts emit specific frequencies.
Life everywhere is constantly changing!
Around the year 1995, Courtney Brown gave a lecture, which I personally attended. One of the subjects he discussed was that the little Grey aliens had intentionally mutated their own genome and suffered unintended dire consequences. According to Mr. Brown, the Greys had gone through a period of extreme violence, greed, and excess that had wrought terrible destruction in their world. Thus they had made a collective decision to unplug the portion of their DNA that could produce so much 'evil' in their holographic matrix. Sadly this had also cut them off from exalted spiritual experiences. Part of their hybridization program with our human genome is to hopefully resurrect the capacity of their emotional bodily forms to experience a wide variety of spiritual states of consciousness.
I naturally found this very interesting because it was evidence that the other races of beings in this universe are also evolving and devolving, changing, moving through the Cycles of Time just as we are here in 3rd dimensional planet Earth.
Not all ETs are alike!
I feel that at this time it is now crucial for us to realize that not all ETs are alike – just as there is a wide spectrum of human behavior, so the ETs are living in their own unique frequency of consciousness and each of these has their own point of view based on their own agenda. Thus what is good for them may not necessarily be good for us as humans.
When the ETs reveal themselves, it will be very tempting for many of us here to deify, idealize, and follow them. Some of them may be offering everything from miracle technologies to space travel to spiritual salvation. We must learn to feel their real intentions and hone our own powers of discernment.
The human species has been entrained for centuries to worship an external deity and passively await salvation. This current Kali Yuga entrainment leaves us very vulnerable to the Darkside ETs. We will bow down and worship just about anything – from movie stars to idols to consumption.
"I dwell in the heart of everyone."
-Bhagavad Gita, [37.15.15]
"… I, the SELF, dwell in the heart."
-Uddhava Gita, Dialogue 15. 29
God is within the Heart of each and every man, woman and child. An adamantine connection with the God-within us all will protect mankind from any possible manipulation and deception from any of the pernicious tyrannical ETs. Already there are a myriad of cults emerging around ET transmissions.
Buyer Beware!
Trust only the God-within you. This is why I have placed the Sanskrit text verses from the Brihadaranyaka Upanishad at the top of my website, Metaphysical Musing. I remember the first time years ago I read this passage, I was completely bewildered by it. I couldn't imagine what it could mean, and only after years of study and research did it hit me like the proverbial bullet train.
And to this day, [those] who…know the self as I am Brahman [One-ness], become all this universe.
Even the gods [any other dimensional beings] cannot prevent his becoming this, for he has become their Self. …if a man worships another deity thinking: He is one and I am another, he  does not know. He [who does not know] is like a sacrificial animal to the gods. As many animals serve a man, so does each man serve the gods. Even if one animal is taken away, it causes anguish to the owner; how much more so when many are taken away!
Therefore it is not pleasing to the gods that men should know this [that they are One-ness]. – Brihadaranyaka Upanishad, I.iv.10
What happens metaphysically with this bow-down-worship thing is that you in fact give whatever you worship, in the external illusory hologram, your energy. So whoever worships another – meaning any other being on this earth or from the myriad denizens of the Invisible Realms, gods, angels, or ETs – his energy becomes 'sacrificial' food for that entity. The current way of saying this is – "You give your power away!" In fact, literally.
Beneath the illusion of holographic multiplicities…
This entire universe – only one of many others – is a temporal illusory hologram. Beneath the illusion of holographic multiplicities is Oneness, Source, the Immeasurable Immensity, the Immutable Creator. You are a portion of the Unified Field of that Love which is also Divine Power as energy, as the Force.
TAT TWAM ASI – Thou Art That!
Lift up the 'curtain of each atom' and you will find your SELF. When you realize your Oneness with That, the God-with that simultaneously dwells within All, you will be amazed at how powerful the Illusion had to be to delude you into the temporal idea of Separation from the One. This power of Illusion is the creative art power of MAYA (Shakti), which allows the Oneness to play in this universe as multiplicity.
When you are connected to the Oneness none can use you and your energy, and make you a sacrificial lamb for their own needs. But as long as you feel that 'he is one and I another, he knows not' – meaning when you see another as God and think that you are not, then you know not and are vulnerable.
The only difference between you and the sublimely enlightened ones you worship is that through their own endeavors, they experienced God Realization, they REMEMBERED who they are and know God is within the Heart – and perhaps you do not, yet, but inevitably you will!
The purpose of Life, especially now in the Twilight of the Kali Yuga is to Remember who you are. "This whole universe has come into existence just to carry you to God consciousness." [Kashmir Shaivite sage & scholar, Swami Lakshmanjoo.]
It is obvious to me that in a War in the Heavens, we human beings simply do not have the technology to fight entities that have the power to move from one dimension into another.
Our sanctuary lies within – in consciousness.
About the Author V. Susan Ferguson is the author of Inanna Returns, Inanna Hyper-Luminal; her own commentary on the Bhagavad Gita and the Shiva Sutras; and Colony Earth & the Rig Veda. Her website is Metaphysical Musing.
Article sources: – The Bhagavadgita in the Mahabharata. Translated by J.A.B. van Buitenen. University of Chicago Press, 1981 – The Uddhava Gita, The Final Teaching of Krishna. Translated by Swami Ambikananda Saraswati; 2002, Ulysses Press – The Gods of India/Hindu Polytheism. Alain Danielou, 1964 – Inner traditions International; 1985, New York – Swami Lakshmanjoo: Shiva Sutras, The Supreme Awakening, With the Commentary of Kshemaraja, Revealed by Swami Lakshmanjoo, and edited by John Hughes; Universal Shaiva Fellowship, 2002. – Jaideva Singh: Siva Sutras, The Yoga of Supreme Identity, Text of the Sutras and the Commentary Vimarsini of Kshemaraja Translated into English with Introduction, Notes, Running Exposition, Glossary and Index; Motilal Banarsidass Publishers, Delhi, 1979 and reprints.
Source: Waking Times
Why do people see the same dreams before they die?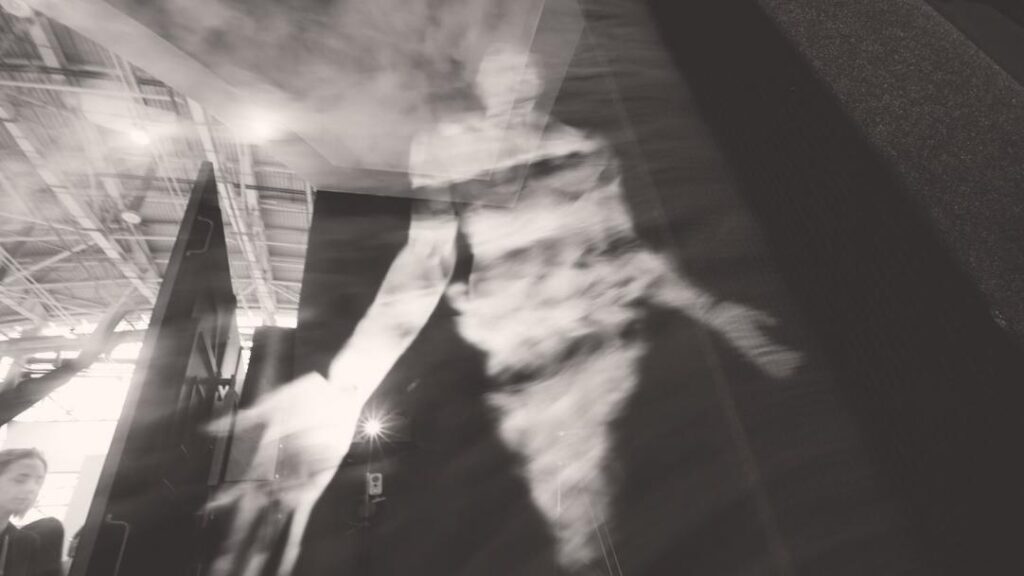 Specialists of the American Center for Hospice and Palliative Care in Buffalo have been observing patients for 10 years and made a rather intriguing discovery: it turns out that shortly before death, people begin to have the same dreams.
People who have undergone so-called clinical death, that is, a reversible stage of death, which is a kind of transition period between life and biological death, often talk about strange visions. As a rule, their whole life flashes before their eyes, after which they find themselves in a dark tunnel, which ends with a bright light, and some even meet long-dead relatives.
However, a 10-year study by doctors at the Buffalo Hospice and Palliative Care Center led by Christopher Kerr shows that three weeks before death, people begin to have strange visions – the same dreams. Observing more than 13 thousand dying patients during this time, experts have found that 88% of people have incredibly vivid dreams on the eve of their death.
According to patients, in 72% of cases in a dream they communicated with deceased relatives and friends, while experiencing warm feelings. 59% of patients in their last dreams were packing their suitcases or buying tickets – in general, they were going on their last journey. Some were already on the train or on the plane, and sometimes they also found long-dead relatives next to them, with whom they joyfully communicated.
29% of patients also saw their relatives and friends in a dream, but exclusively alive. Finally, 28% observed in their dying dreams various memories from their passing life – certain events that left a pleasant impression. The exception was dying children: most often they dreamed about the deceased pets they recognized. Adults also dreamed, but their little patients could not remember.
Mysterious dreams begin about 10-11 weeks before death, and in 3 weeks their frequency increased rapidly, and the dreams became brighter. Unfortunately, Christopher Kerr and his team cannot explain this phenomenon. Perhaps, on the eve of death, some changes begin to occur in the brain that lead to the appearance of such dreams. One thing is clear: it calms people down and reduces the fear of imminent death.
Wigner's paradox: what you need to know about the duality of reality?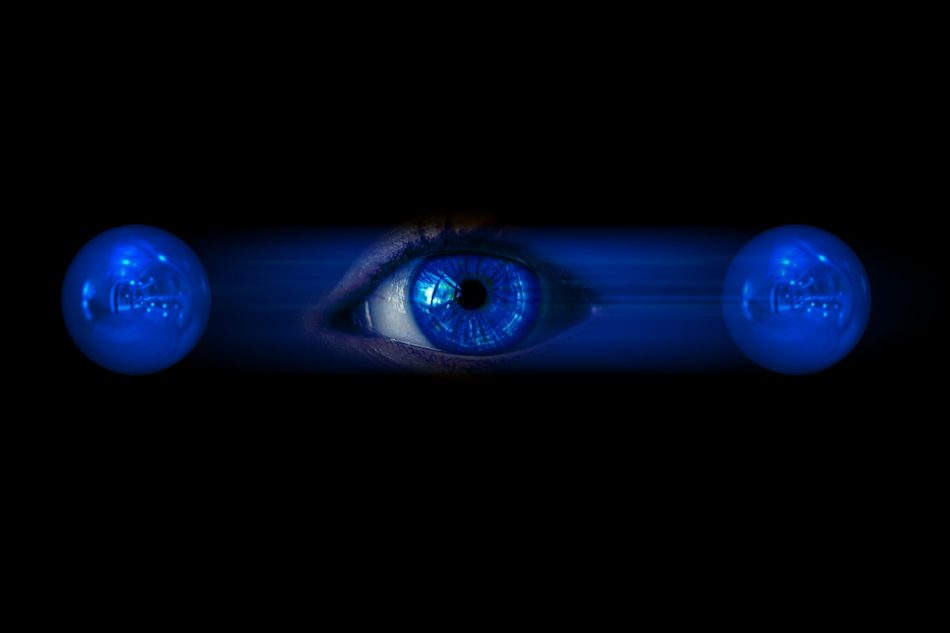 Quantum mechanics is weird and contrary to common sense. A 2019 study showed that the outcomes of various processes in the quantum world depend on the observer. Back in the 1960s. Eugene Wigner, an American physicist of Hungarian origin, complicated the famous thought experiment of Schrödinger's cat, in which the cat is trapped in a box with poison that is released when a radioactive atom decays.
Radioactivity is a quantum process, so the story goes that the atom in the box both disintegrated and did not disintegrate at the same time, leaving the unfortunate animal suspended between life and death – the so-called quantum superposition. But how does it feel to be alive and dead at the same time?
Wigner's paradox is a complicated experiment of Schrödinger's cat. Wigner introduced the category of "friends" whereby the cat in the box remains alive.
Quantum paradox
Imagine a person trapped in a laboratory and measuring a quantum system. Wigner argued that it is absurd to say that he exists in superposition (since he simultaneously sees and does not see the decay of an atom) while the laboratory door is closed. Thought experiment shows that things can get very strange if an observer is watching observers.
Quantum physicist at Griffith University in Brisbane (Australia) Nora Tishler and her colleagues conducted a version of Wigner's experiment, combining a classical thought experiment with another quantum theory – quantum entanglement – a phenomenon that binds particles over huge distances. The researchers also came up with a new theorem that places the strongest constraints on the fundamental nature of reality. The work was published in the journal Nature Physics.
Scientific American quotes theoretical physicist Ephraim Steinberg of the University of Toronto, who was not involved in the study, that the new work is "an important step forward in experimental metaphysics."
Quantum probability
Until the 1920s, physicists predicted experimental results with confidence. But quantum theory seems to be inherently probabilistic: as long as the properties of a system are not measured, they can span a myriad of values. This superposition only collapses into one state when observing the system, and physicists cannot accurately predict what this state will be. Wigner held the then popular view that consciousness somehow causes the collapse of the superposition. Thus, his hypothetical friend will determine the outcome when he or she takes measurements – and Wigner will never see him or her in superposition.
Since then, this view has gone out of style. "People who study the basics of quantum mechanics are quick to dismiss Wigner's view as ghostly and vague because it makes observers special," says David Chalmers, a philosopher and cognitive scientist at New York University. Most physicists today agree that inanimate objects can bring quantum systems out of superposition through a process known as decoherence.
Of course, researchers trying to manipulate complex quantum superpositions in the laboratory may find their hard work being destroyed by fast air particles colliding with their systems. Therefore, they test at ultra-short temperatures and try to isolate the apparatus from vibrations.
Note that several competing interpretations have emerged over the past decades, the most exotic of which is the "many worlds" view that whenever you make a quantum measurement, reality collapses, creating parallel universes. Thus, Wigner's friend would split into two copies and could actually measure being in superposition outside the laboratory.
An alternative "Bohm" theory (named after physicist David Bohm) states that, at a fundamental level, quantum systems do have certain properties; we simply do not know enough about these systems to accurately predict their behavior. Another intriguing interpretation is called retrocausality. According to her, events in the future affect the past.
The problem is that each interpretation is equally good or bad at predicting the results of quantum tests, so the choice between them is a matter of taste. Nobody knows what this solution is. We don't even know if the list of possible solutions we have is exhaustive.
Other models, called collapse theories, do provide testable predictions. These models rely on a mechanism that causes a quantum system to collapse when it gets too large, while also explaining why cats, humans, and other macroscopic objects cannot be in superposition. Experiments are underway to find signatures of such collapses, but so far researchers have not found anything. Quantum physicists are also putting ever larger objects in a superposition: in 2019, a team in Vienna reported that it was doing this with a molecule of 2,000 atoms.
Most quantum interpretations state that there is no reason why these oversized superposition efforts should not go on forever, suggesting that researchers can design correct experiments in pristine laboratory environments to avoid decoherence.
Collapse theories, however, claim that the limit will be reached one day, no matter how carefully the experiments are prepared.
Observer observer
Tischler and her colleagues were inspired by a new wave of theoretical and experimental work that explored the role of the observer in quantum theory, introducing confusion into the classic Wigner experiment. Suppose you take two particles of light or photons that are polarized in such a way that they can vibrate horizontally or vertically. Photons can also be placed in a superposition vibrating both horizontally and vertically at the same time, just like Schrödinger's paradoxical Cat can be both alive and dead – but exactly before it is watched.
In general, the researchers once again confirm that quantum physics is akin to magic.
Scientists have created a device that can make dreams lucid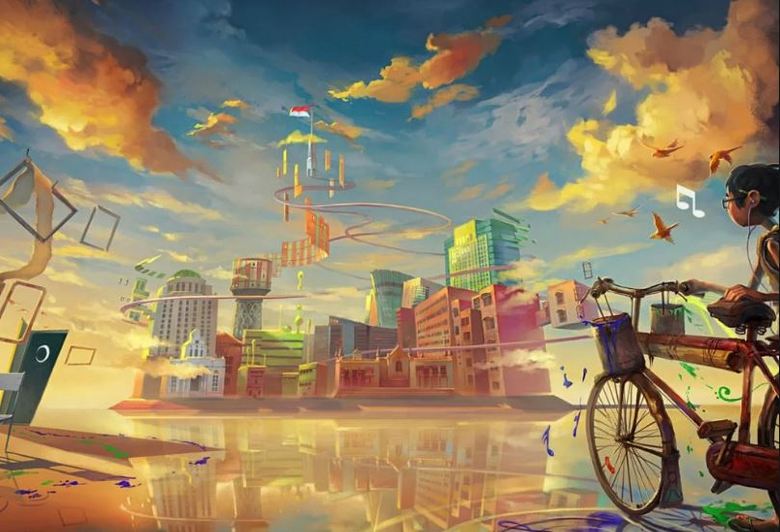 According to statistics, more than eighty percent of people at least once realized themselves in a dream, that is, they understood that they were sleeping. There are various practices of lucid dreaming in the world that allow a person to achieve the ability to control the subconscious, which works in a dream, and through it – radically change his life. All this is difficult and, moreover, unsafe.
But there are people who are naturally endowed with the gift of lucid dreams, and some of them can even travel through dreams through parallel worlds in which their counterparts live – there is such evidence, we don't know how true they are …
Photos from open sources
As for the official science, it considers dreams only as a rest of a person (any animal), as a result of which the strength lost during the day is restored. However, the world of dreams is too fantastic for such a narrow materialistic understanding.
In addition, dreams, as people have noticed since ancient times, are associated not only with our past (memories), but also with the future (prophetic dreams). The sages have always argued that managing dreams is the key to managing your health, destiny and your life in general.
Photos from open sources
Senoi – a tribe that knows how to control dreams
Even more interesting is that there is a tribe in the world – the Senoi, living in Malaysia, in its most impassable mountain jungle, which does not separate a person's real life from his dreams. Senoi believe that a person has two souls: one lives in this world, and the other in the world of dreams. Both the one and the other world, according to the Senoi, is real, and that these realities are interconnected.
Kylton Stewart, one of the researchers of this tribe, who lived among the Senoi for a certain time, proves that health, peacefulness and harmony in the social structure of this people is achieved precisely by the fact that they do not share dream and reality – this is one whole for them.
Learning this understanding of the world order from birth, hay and hay see lucid dreams, do not forget anything about them, they know how to change everything for the better in dreams (from infancy, a special system of working with dreams is developed and maintained in a child).
Photos from open sources
For example, Stewart writes, in contrast to ordinary people, over the years, hay improves their dreams more and more, excluding any negativity, not to mention the nightmares so inherent in Europeans, thanks to which they achieve complete harmony in real life. All their songs, dances, ceremonies and even their clothes are all taken from dreams and brought to life.
Independent dream researchers have long struggled with this mystery. And the point is not even to understand what a dream is, but in the applied meaning of this secret of nature. It is important to find an opportunity to control dreams, that is, to come up with a mechanism that would easily (without tedious and often fruitless practices) allow a person to see lucid dreams and change something in them.
Dream manipulation device
And now scientists at MIT (Massachusetts Institute of Technology, Cambridge, USA) seem to have come close to creating a device that allows a person to manipulate their dreams. A team led by neuroscientist Adam Horowitz Haar has developed Dormio, an electronic device that allows you to control the first stage of sleep, when a person's consciousness is in the so-called hypnagogic state (the borderline state between reality and deep sleep).
Dormio is a dream manipulation device that helps to form individual dream pictures rather than being aware of them and influencing the natural processes of the subconscious. It cannot yet be considered as a tool for lucid dreams, but this method can be successfully used, say, for training, solving some problems, and so on.
Moreover, as the researchers at MIT assure, complete control over dreams is only a matter of time. And such control will allow solving many problems, primarily those associated with various mental illnesses of a person.
Photos from open sources
However, not all dream researchers were enthusiastic about the achievement of their American colleagues. In their opinion, an invasion of the holy of holies without a full understanding of what dreams are, can have the most sad consequences for a person, it is possible that for society as a whole.
It is no coincidence that in the practice of lucid dreaming, so much attention is paid to safety methods, and the same hay uses a unique system developed by many generations.
By the way, lucid dreaming gurus argue that dreams cannot be approached from the standpoint of modern science, which constantly wants not to understand God, but to grab him by the beard. It doesn't hurt to remember how it all ends (atomic bombs, epidemics bursting out of laboratories, widespread natural disasters, and so on).