Visitors from the Ascended Realm in Comparison
Cover of The Voice of the "I AM" magazine August 1936 edition published by Mr. and Mrs. G. W. Ballard's Saint Germain Press, Inc.
Considering testimonials of visitations of people from 'beyond'—or what is sometimes called 'the ascended realm'—allows some significant correlations to be found.  These cases encompass documented cases of human interaction with so-called 'space people.'  In 2012, blog articles  reported about 'flying saucer contactees'
Truman Bethurum
,
Daniel Fry
and
Orfeo Angelucci
.  In this post, I  am presenting four excerpts involving accounts that might lead one to recall the 'ambrosia' of the ancient Greeks and 'amrita' of Hindu scriptures.  The first is from Angelucci's initial account of his contact  experiences from his self-published
Twentieth Century Times
in 1953.
The entire description of these circumstances may be read in a previous blog article.  Following this passage is an excerpt from Unveiled Mysteries (1934) by Godfré Ray King (pen name of Guy Ballard) describing what happened during a hike on Mt. Shasta.
From Twentieth Century Times
Two effluorescent green discs, about 30 inches apart, and each about 30 inches in diameter were there, shimmering, like two bubbles perfectly suspended in air.  They appeared to be in a state of extreme agitation. Hardly two seconds had elapsed from the moment the burgundy color object disappeared, a most delightful masculine voice suggested . . . "Come out here." Orfeo stepped out from the right side door.  Unafraid as yet, he closed it and stayed near to the front fender, unaware of his own movements.  There were only he and these two beautiful green discs.  All else was a dreamlike shadow in the background.  He knew of no world of existence, past or present. What followed is here set down in the best recollection.  It can only be gathered as to who is doing the talking or the thinking . . . "Orfeo, beloved friend—Greetings." " . . . Greetings." "Do you remember us?" "Yes, . . . I mean, Yes, indeed." "Your balloons in New Jersey — beloved friend." (The voice was as mellow-dipped in the gold of the stars.  Who could know fear at this moment?) "Yes, I saw your plane go with them." "They saw, but saw not.  The world sees, but sees not.  This you know.  Orfeo, you are thirsty.  Ever so thirsty.  A bottle of drink for you." On the fender of the car Orfeo "took up" a bottle, drinking the most satisfying "nectar" he had ever tasted, and thereby all symptoms and thirst vanished at once.
 1934 paperback edition
From Unveiled Mysteries
The morning in question, I started out at daybreak deciding to follow where fancy led, and in a vague sort of way, asked God to direct my path.  By noon, I had climbed high up on the side of the mountain where the view to the south was beautiful as a dream. As the day advanced, it grew very warm and I stopped frequently to rest and enjoy to the full the remarkable stretch of country around the McCloud River, Valley, and town.  It came time for lunch, and I sought a mountain spring for clear, cold water.  Cup in hand, I bent down to fill it when an electrical current passed through my body from head to foot. I looked around, and directly behind me stood a young man who, at first glance, seemed to be someone on a hike like myself.  I looked more closely, and realized immediately that he was no ordinary person.  As this thought passed through my mind, he smiled and addressed me saying: "My Brother, if you will hand me your cup, I will give you a much more refreshing drink than spring water."  I obeyed, and instantly the cup was filled with a creamy liquid.  Handing it back to me, he said: "Drink it." I did so and must have looked my astonishment.  While the taste was delicious, the electrical vivifying effect in my mind and body made me gasp with surprise.  I did not see him put anything into the cup, and I wondered what was happening. "That which you drank," he explained, "comes directly from the Universal Supply, pure and vivifying as Life Itself, in fact it is Life—Omnipresent Life—for it exists everywhere about us. It is subject to our conscious control and direction, willingly obedient, when we Love enough, because all the Universe obeys the behest of Love.  Whatsoever I desire manifests itself, when I command in Love.  I held out the cup, and that which I desired for you appeared."
The preceding excerpt is the first part of the description of the narrator's first encounter with ascended master Saint Germain, who is quoted:
"We—in the Ascended State—can control the atomic structure of our world—as a potter controls his clay. Every electron and atom in the universe is obedient to our desire and command because of the God-Power by which we control it and of which we have earned the right to be the Directors.
"Mankind in the unascended state marvels at these things but I tell you, it is no more effort for us to change the appearance and activity of our bodies than it is for the ordinary human being to change his clothes."
Orfeo Angelucci wrote about a 'nectar' produced from pellets and water that resulted with a liquid that could seemingly elevate the drinker "into the next octave of consciousness" in Son of the Sun (1959).  The following excerpt is from the first chapter, wherein Angelucci described having first encountered in a Twentynine Palms cafe 'Adam,' a strikingly handsome young man who "had just come through an experience of learning and romance that was not one which mortals of earth usually know . . . In the course of three evenings he narrated his fantastic story to me."
From Son of the Sun
"Would you like a bottle of beer, Orfeo?" I looked at the pitcher of water.  His own glass contained a sparkling liquid the color of pale ginger ale, fizzing and bubbling continuously, though he had already drunk half of it.  The lively bubbles arose from the remains of a tiny tablet at the bottom of the glass.  My answer to his offer was a hurried, "No, Adam.  No beer from me.  I will take the water," and I poured some from the pitcher into my glass.
Adam smiled even more broadly as his hand went into his coat pocket.  He brought out an oyster-white pellet and held it before me as he remarked:
"O.K., Orfeo.  Then how about a very rare champagne?"
Returning his reassuring smile with my own, I took the pellet and dropped it into my glass.  Immediately the water bubbled, turning slowly into the clear, pale amber contained in his own glass.  I lifted the glass a few inches from the table, looking into it with a feeling that this might be the drink I dared not hope for.  The exhilarating aroma rising from it could not be mistaken.  I had tasted and smelled the same liquid before.  I put my lips to the glass and merely let the liquid touch my lips.  That was enough.
"Adam — Adam, I can't believe it!  Please don't fool me."  My sudden excitement had taken me from earth number one to earth number two.  I could feel my whole being swirling into another domain from the mere recognition of the nectar.  I could not control my spiral ascent, nor did I want to.  Adam's eyes had continued smiling into my own.
"Yes, Orfeo," he assured me.  "It is nectar.  A mild, diluted form, but the real nectar, just the same."
I wanted to take a few sips, but just then the waitress brought servings of soup and salad to me.  Up to this moment, in spite of my sudden exhilaration, everything had appeared normal to me.  But I knew that very soon everything would appear differently.  So I tried to evaluate the objects about me as they truly were so I would not lose my sense of orientation when the environment took on an enhanced aspect.
Ah, yes.  No wonder Adam had expected me.  No wonder he seemed so alive and alert.  To him all the surroundings were of a different pace and appearance.  Before I opened the door, he had already come under the pleasant spell of the nectar.
What was more important, he was in the protective care of others somewhere, perhaps nearby, perhaps far off — unseen, and not of earth, nor of our solar system.  Soon I, too, would be engulfed with him.
I thrilled from head to foot as I took the glass, lifted it to my lips, and swallowed twice from it.  At that instant I entered, with Adam, into a more exalted state and everything around me took on a different semblance.  No longer was I in Tiny's cafe in Twentynine Palms.  It had been transformed into a cozy retreat on some radiant star system.  Though everything remained in its same position, added beauty and meaning were given to the things and people present there.
Angelucci wrote that Adam's next spoken words were: "In the final analysis, Orfeo, there is only one virtue; the love of pure learning.  And all else is procrastination and dissipation in the eyes of the One who awaits our evolutionary awakenings."
In a recorded lecture from the same year that this book was published, Angelucci commented, "I wrote a second book Son of the Sun as told to me by a physician, Adam.  He had the same experience [but] much better than mine.  He was able to tell me where they came from.  So I wrote it."  This book can now be read online, as can be Angelucci's The Secret of the Saucers (1955) and Ballard's Unveiled Mysteries.  Another passage from Unveiled Mysteries features an otherworldly liquid involved in a consciousness expanding encounter.  The following excerpt is from Chapter VIII.  An interlude is presented that occurred as the narrator was looking forward to an anticipated reunion with Saint Germain in seven days.
From Unveiled Mysteries
On the morning of the seventh day, I left my lodge at four o'clock and reached our meeting place at ten-thirty.  I sat down on a log to wait with a feeling of wonderful exhilaration, which I knew to be the result of my meditation.  I was so deep within the contemplation of my God Self, I did not hear anyone approaching until a voice spoke to me.
I looked up, and saw an old man with white hair and beard, whom I thought at first sight, was an old prospector, although his clothing was too clean for that occupation.  As he came up to me and held out his hand, that too confirmed my feeling—he was not a laboring man.  We exchanged greetings, chatted for a few moments on generalities, then he turned to me, and said:
"My Friend, I would like to tell you a story.  It won't take long.  I haven't told it to anyone for a long time. I would like to try once more."
By that time I began to have a feeling of intense interest.  It occurred to me he might be thirsty, and as I reached for a cup to get him a drink, from the spring by which we stood, a crystal cup formed within my hand, like the one Saint Germain had held out to me several times.  The old man looked up and with eyes shining and excited, almost shouted:
"It is he! It is he!"
I did not know what to do, so I insisted he drink.  As I looked within the cup, I saw it was filled with the same clear, sparkling Liquid the Master had given me.  The old man grasped it eagerly, and, with an intense expression of the deepest gratitude I have ever seen, drank the contents.  He immediately became very calm and quiet, but with it all a deep, intense sincerity.  I asked him again to tell me the story, and he began by saying:
"My father was a British officer stationed in the Punjab of India where we made our home.  When I was sixteen, he financed a friend who went to South Africa to try his luck in the diamond mines, but my father never heard from him afterward.
"The year I was twenty, a tall, handsome stranger, a man of great wisdom, visited my father at our home. He had come to bring a message from father's friend.
"'I bring you news,' he explained, 'from the friend whom you financed four years ago.  He met with great success on that venture, in fact became very wealthy.  He has recently passed on at the mines, and left no relatives.  His entire fortune has been left to you and in case of your passing, it is to go to your son.  If you desire, I will take charge of the matter and have it transferred at once.'
"'I cannot leave India at the present time,' my father replied, 'for I am on government duty here.  I appreciate greatly your offer to take care of the matter for me.'  I was standing nearby during their conversation, and when they had completed arrangements the stranger turned to me.
"'My son,' he said, 'when you find the man who will offer you a crystal cup of sparkling liquid you will have met the one—who can assist you in raising the body.  I cannot tell you more than this, except that you will find him on a great mountain in North America.  This may seem vague to you now but it is all I can say.'
"The stranger left, and a month later my father, who had ridden out to adjust certain government matters with the natives was shot, and passed on before he could be brought home.  I was an only son, and after another month, mother and I prepared for our return to England.  Just before we left, the same stranger came again, and said, he was ready to transfer father's fortune to me.  I explained, father had been shot.
"'Yes,' the stranger replied, 'when I left two months ago, I knew your father would pass on before my return.  I have arranged for the fortune to be transferred to you, or rather to the Bank of England for you.  Here is money you may wish to use on the journey home, also the papers of transfer, and the credentials you will need at the bank.  Present them, and you will receive custody of your wealth.  Much of it is in diamonds of the first quality.'  I thanked him, and offered to pay for his services and kindness but he replied:
"'Your kind intent is greatly appreciated but that is already adjusted.  I will be happy to accompany you to the steamer at Bombay.'
"The trip revealed to me his great wisdom and beside him I felt like an infant.  I know now that he enveloped me in a Radiation which has stayed with me throughout the years.  He arranged for transportation, accompanied us to the boat, and his last words to me were:
"'Remember—the "Crystal Cup."  Seek and you shall find.'
"After a most wonderful voyage, we arrived at Southampton, went on to London, and presented my credentials to the Bank of England.  The official to whom I presented them remarked:
"'Yes, we were expecting you today.  Here are your bank and check books.'
"I looked at them to see how much my fortune amounted to and was amazed to learn a hundred thousand pounds had been placed to my credit.  Five years later, my mother passed on.  I transferred one half of my wealth to a bank in New York and began the search for 'the man with the Crystal Cup.'
"I can never repeat the disappointments, the trials, the sorrow I have been through but in the face of everything, somehow I could never give up.  The thing which seems so strange to me is, while I have grown old in outer appearance, my energy and strength are as great as ever, sometimes I think greater, than in my fullest youth.
"In years, I am seventy.  Today, I just wanted to follow this trail, and praise God I have found you.  My desire was so great, it was almost irresistible."
"But my good man," I asked, "what am I to do for you?"
"You will know," he replied, "for I know I have made no mistake.  In the heart of this majestic mountain is a Great Power.  I feel it.  Ask God to show you what to do."
Suddenly, I felt the "Mighty God-Power" surging forth so strong, it almost lifted me from the ground.  Making the sign Saint Germain had taught me, I called to God for "Light" and raising my hand in salutation said:
"Mighty God in man and the Universe!  We seek Thy Light!  We seek Thy Wisdom!  We seek Thy Power!  Let Thy Will be done in and for this, My Brother, who has sought and found me to do for him I know not what.  Thou knowest!  Manifest Thy Will through my mind and body, and let whatever is to be done for this Brother—Thy Son—come forth."
As my hand came down, it held the Crystal Cup filled with "Living Liquid-Light."  I offered it to him, and my Mighty God self spoke again.
"Drink without fear.  Thy search is ended."
He drank the contents without a moment's hesitation.  I stepped forward quickly and took both his hands in mine.  Slowly and steadily every vestige of age disappeared from him, and the God in me continued:
"Behold!  Thou art forever free from all earthly limitation.  Ascend now unto the 'Great Host of Light' who await Thee."
Very slowly, he began to rise from the ground, and as he did so, his human garments disappeared, and he became clothed in raiment of glistening white.  I let go his hands.  Then in a voice of deepest Love, he said:
"I shall return to thee, Beloved Brother.  Well shalt thou be repaid for this Transcendent Service.  Thou wert the only one through whom this could be done for me.  Some day, thou shalt see why," and with a happy smile, he disappeared on a Radiant Pathway of "Light."
As the Mighty God-Power Within me receded, I was so astounded, I fell on my knees and offered the deepest prayer of my Life in grateful humility and praise for the privilege of giving such service.
I rose and the Master Saint Germain received me into his wondrous embrace.
"My Beloved Brother!" he said, "I am greatly pleased.  Noble and faithful was your attendance upon the Great God Within you.  Beautifully did you receive your Mighty 'God in Action.'  I do indeed congratulate you.  You will ever be held within Our Embrace, even though outwardly you may not always be aware of it.
"You have become a worthy 'Messenger' of the Great White Brotherhood and the Ascended Host.  Hold close to your Mighty God Self.  Thus, you will ever be ready for service wherever and for whatever is required.  My Love enfolds you until we meet again.  I will keep you informed."
Slowly, I wended my way back to the lodge, every step praise and gratitude to the "One Mighty God" that molds us all into "Eternal Perfection."
More information about Guy Ballard and Unveiled Mysteries may be read in the concluding portion of this 2012 blog article.
These excerpts bring to mind a lecture I attended in Hollywood on May 20, 2006.  Ramtha was 'channeled' by (spoke through) the entranced JZ Knight.  In the lecture that was later given the title "From Suppression to Love and the Power to Change" for a CD recording, Ramtha's first words were: "Greetings and salutations, you beauteous entities, indeed welcome to this esteemed audience."  He repeated the phrase several times with slight variations in the choice of words and then said, "Indeed I am honored to have you here.  Let us have a drink to life.  We change the water that it become the living proclamation to which we say.  And then we drink it into the body and the body is given life truly."
Consciousness Affects Reality: Repetition and consolidation of experience?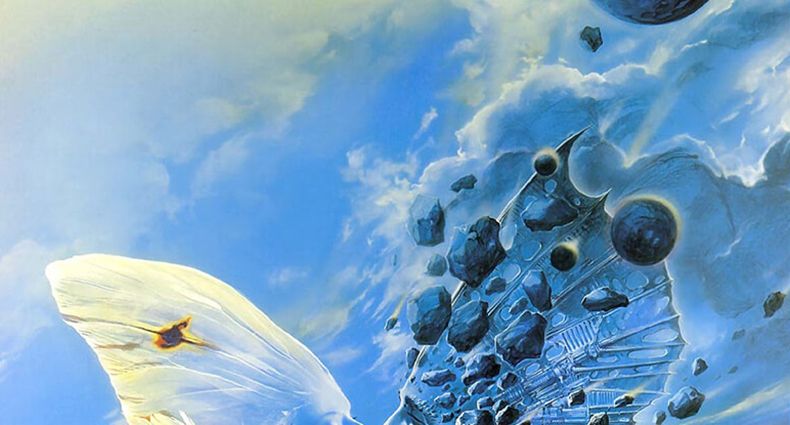 Dr. Joe Dispenza was one of the first who began to study the influence of consciousness on reality from a scientific point of view. His theory of the relationship between matter and consciousness brought him world fame after the release of the documentary "We Know What the Signal Does." 
A key discovery made by Joe Dispensa is that the brain does not distinguish between physical and mental experiences. Roughly speaking, the cells of the "gray matter" absolutely do not distinguish between the real, i.e. material, from the imaginary, i.e. from thoughts.
Few people know that the doctor's research in the field of consciousness and neurophysiology began with tragic experience. After Joe Dispenza was hit by a car, doctors suggested he fasten the damaged vertebrae with an implant, which could subsequently lead to lifelong pain. Only in this way, according to doctors, could he walk again. But Dispenza decided to quit taking out traditional medicine and restore his health with the power of thought. After only 9 months of therapy, Dispenza could walk again. This was the impetus for the study of the possibilities of consciousness.
The first step in this direction was communication with people who experienced the experience of "spontaneous remission". This is a spontaneous and impossible from the point of view of doctors healing a person from a serious illness without the use of traditional treatment. During the survey, Dispenza found out that all people who went through a similar experience were convinced that thought is primary in relation to matter and can heal any disease.
The theory of Dr. Dispenza claims that each time, experiencing some kind of experience, we "activate" a huge number of neurons in our brain, which in turn affect our physical condition. It is the phenomenal power of consciousness, due to the ability to concentrate, that creates the so-called synaptic connections – connections between neurons. Repeated experiences (situations, thoughts, feelings) create stable neural connections called neural networks. Each network is, in fact, a certain memory, on the basis of which our body in the future reacts to similar objects and situations.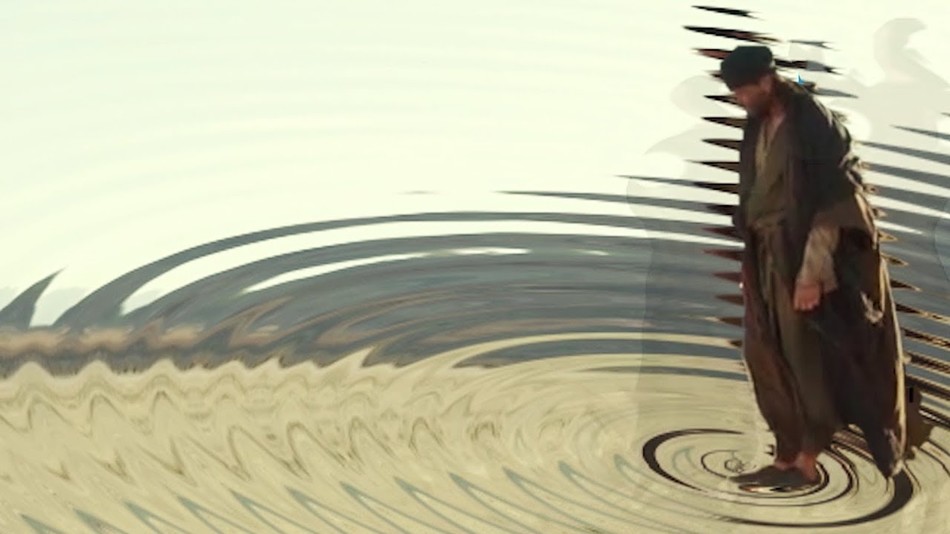 According to Dispensa, our entire past is "recorded" in the neural networks of the brain, which form the way we perceive and feel the world as a whole and its specific objects in particular. Thus, it only seems to us that our reactions are spontaneous. In fact, most of them are programmed with stable neural connections. 
Each object (stimulus) activates one or another neural network, which in turn causes a set of certain chemical reactions in the body. These chemical reactions make us act or feel in a certain way – to run or freeze in place, rejoice or be upset, become excited or fall into apathy, etc. All our emotional reactions are nothing more than the result of chemical processes caused by established neural networks, and they are based on past experience. In other words,
The basic rule of neurophysiology is:
nerves that are used together are connected.
This means that neural networks are formed as a result of repetition and consolidation of experience. If the experiment is not reproduced for a long time, then the neural networks break up. Thus, a habit is formed as a result of regular "pressing" the buttons of the same neural network. This is how automatic reactions and conditioned reflexes are formed – you have not yet had time to think and realize what is happening, and your body is already reacting in a certain way …
Our character, our habits, our personality are just a set of stable neural networks that we can weaken or strengthen at any time thanks to a conscious perception of reality! By focusing consciously and selectively on what we want to achieve, we are creating new neural networks.
… Previously, scientists believed that the brain is static, but studies by neurophysiologists show that absolutely every smallest experience produces thousands and millions of neural changes in it that affect the body as a whole. In his book "The Evolution of Our Brains, the Science of Changing Our Consciousness," Joe Dispenza asks a logical question: if we use our thinking to cause certain negative states in the body, will this anomalous state eventually become the norm?
Dispenza conducted a special experiment to confirm the capabilities of our consciousness. People from the same group daily pressed the spring mechanism with the same finger for an hour. People from another group had only to imagine that they were clicking. As a result, the fingers of people from the first group got stronger by 30%, and from the second – by 22%. 
Such an influence of purely mental practice on physical parameters is the result of the operation of neural networks. So Joe Dispenza proved that for the brain and neurons there is no difference between real and mental experience. So, if we pay attention to negative thoughts, our brain perceives them as reality and causes corresponding changes in the body. For example, illness, fear, depression, a surge of aggression, etc.
Another conclusion from Dispenza's research concerns our emotions. Stable neural networks form unconscious patterns of emotional behavior, i.e. a tendency to some form of emotional response. In turn, this leads to a repeated experience in life. We step on the same rake only because we don't realize the reason for their appearance! But the reason is simple – each emotion is "felt" due to the release of a certain set of chemicals into the body, and our body simply becomes somewhat "dependent" on these chemical combinations. Having realized this dependence as a physiological dependence on chemicals, we can get rid of it. Only a conscious approach is needed.
Of course, despite the studies of Dispenza, official science is distrustful of his claims. But why wait for official approval from scientific minds, if now the results of these discoveries can be applied in practice? The main thing is to realize that thought is capable of changing the physical world.
Can the Universe consciously imitate its own existence?
According to the new hypothesis, the Universe imitates its own existence in a "strange loop". In an article published by scientists from the Institute for the Study of Quantum Gravity, it is argued that the basis of the hypothesis is the theory of panpsychism, according to which everything in nature is animated. 
The article was published in the journal Entropy and, as the authors of the work write, is designed to combine understanding of quantum mechanics with a non-materialist point of view. In other words, scientists want to understand how real we are and everything that surrounds us. Agree, this is at least an interesting question for modern science and our understanding of the Universe.
What is reality?
How real is reality? What if all that you are, all that you know, all the people in your life, as well as all events do not physically exist in reality, but are a very complex simulation? Like in the series of the animated series "Rick and Morty" when one of the characters got into a simulation and did not even notice it. Our regular readers know that the philosopher Nick Bostrom addressed this issue in the foundational article "Do we live in computer simulation?", Which suggests that our entire existence may be the product of very complex computer models (simulations) controlled by advanced creatures whose the true nature we may never know.
I am not a supporter of this idea, but despite all the seeming madness of Bostrom's assumption, we really don't know what reality is. Modern science is not yet able to cognize the quantum world and understand, for example, why at the atomic level particles change their behavior when they are watched. At a time when physicists are working on building a mission that can figure out if a parallel universe or universes exists, Bostrom's idea does not look extraordinary.
But the new theory takes a step forward – what if there are no advanced creatures, but everything in "reality" is self-imitation that generates itself from "pure thought?"
The Physical Universe is a "strange loop", writes Quantum Gravity Research, a Los Angeles-based Institute for Theoretical Physics, founded by scientist and entrepreneur Clay Irwin. The work is based on the Bostrom modeling hypothesis, according to which all reality is an extremely detailed computer program – and they ask: instead of relying on advanced life forms to create the technology necessary to create everything in our world, is it not better to assume that the Universe itself is a "mental imitation of oneself"? Scientists associate this idea with quantum mechanics, considering the universe as one of many possible models of quantum gravity.
One important aspect that distinguishes this point of view from others similar to it is related to the fact that the initial hypothesis of Bostrom is materialistic and considers the Universe as physical. For Bostrom, we could just be part of an ancestral simulation created by posthumans. Even the process of evolution itself can simply be a mechanism by which future beings experience countless processes, purposefully moving people through levels of biological and technological growth. In this way, they generate the alleged information or history of our world. Ultimately, we will not notice the difference.
But where does physical reality come from that would spawn a simulation? Their hypothesis takes a non-materialistic approach, arguing that everything in the universe is information expressed in the form of thought. Thus, the Universe "self-realizes" into its own existence, relying on the underlying algorithms and the rule that researchers call the "principle of an effective language". According to this proposal, the simulation of everything is only one "great thought".
How could a simulation have arisen on its own?
Surprisingly, the answer is simple: she was always there, researchers say, explaining the concept of "timeless emergentism". This idea says that there is no time at all. Instead, there is a comprehensive thought, which is our reality, offering a built-in semblance of a hierarchical order, full of "sub-thoughts" that extend down to the wormhole to basic mathematics and fundamental particles. The effective language rule also comes into force, which assumes that people themselves are such "emergent sub-thoughts" and experience and find meaning in the world through other sub-thoughts (called "code steps or actions") in the most economical way (well, then) .
In correspondence with Big Think, physicist David Chester said:
Although many scholars advocate the truth of materialism, we believe that quantum mechanics can give a hint that our reality is a mental construct. Recent advances in quantum gravity, such as the vision of spacetime arising from a hologram, are also a hint that spacetime is not fundamental. In a sense, the mental construction of reality creates space-time to effectively understand itself, creating a network of subconscious entities that can interact and explore the totality of their capabilities.
Scientists associate their hypothesis with panpsychism, which considers everything that exists as thought or consciousness, the purpose of which is to generate meaning or information. If all this is difficult to understand, the authors offer another interesting idea that can connect your everyday experience with these philosophical considerations. Think of your dreams as your own personal simulations, the team suggests. Although they are fairly primitive (by the superintelligent standards of the future AI), dreams tend to provide better resolution than modern computer modeling and are a great example of the evolution of the human mind.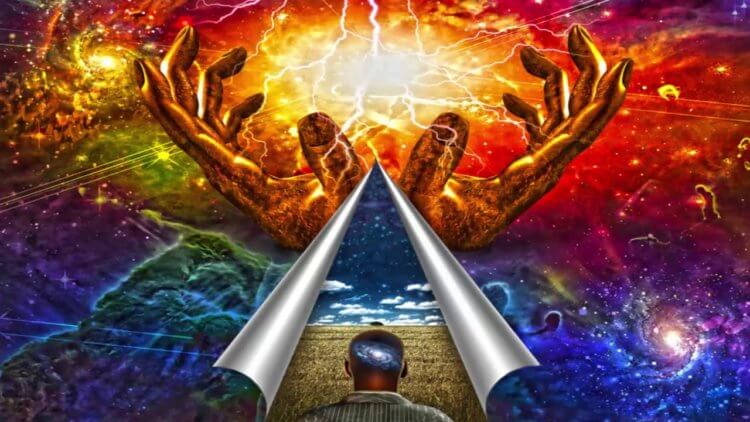 Most notable is the ultra-high resolution accuracy of these mind-based simulations and the accuracy of the physics in them. They point to lucid dreaming – when the dreamer realizes that he is in a dream – as examples of very accurate simulations created by your mind that at times cannot be distinguished from any other reality. So how do you know, while you are reading this article, that you are not in a dream? It turns out that it is not so difficult to imagine that the extremely powerful computer that we can create in the near future will be able to reproduce a similar level of detail.
Of course, some of the ideas of Clay and his team in the academic community are called controversial. But the authors of the work believe that "we should think critically about consciousness and some aspects of philosophy that are inconvenient for some scientists." We can not agree, because in science there are no or, should be no authorities. 
The journalist predicted a cancer-free future and was healed
ABC11 American journalist Michael Perchick predicted on his Twitter account that his future would not be related to cancer. The reporter later reported healing, and the post scored 1.8 million likes.
A 28-year-old North Carolina channel correspondent said in January that he was diagnosed with cancer. However, the journalist did not somehow comment on the current state, but wrote about the future. 
"In four months, I will be the 28-year-old who defeated cancer. To the battle! " – Perchik noted.
Many users supported his entry with comments with words of support. Some users remembered how they themselves fought with a similar diagnosis and they managed to prevail over a deadly disease. 
"I was diagnosed at the same age, two days after my 28th birthday. I'm 34 now. You will succeed, man. Kick your ass cancer," Humphrey03Pat wrote .
In April, Perchik announced that he had completed the necessary course of chemotherapy. 
On June 5, he retweeted his January post and wrote:
"New information about my life: I was right." 
This meant that the journalist was cured. In the comments, he met positive feedback from users. Some responded with a meme about dancing coffin carriers from Ghana, symbolizing a cancer funeral.