Visitors from the Ascended Realm in Comparison
Cover of The Voice of the "I AM" magazine August 1936 edition published by Mr. and Mrs. G. W. Ballard's Saint Germain Press, Inc.
Considering testimonials of visitations of people from 'beyond'—or what is sometimes called 'the ascended realm'—allows some significant correlations to be found.  These cases encompass documented cases of human interaction with so-called 'space people.'  In 2012, blog articles  reported about 'flying saucer contactees'
Truman Bethurum
,
Daniel Fry
and
Orfeo Angelucci
.  In this post, I  am presenting four excerpts involving accounts that might lead one to recall the 'ambrosia' of the ancient Greeks and 'amrita' of Hindu scriptures.  The first is from Angelucci's initial account of his contact  experiences from his self-published
Twentieth Century Times
in 1953.
The entire description of these circumstances may be read in a previous blog article.  Following this passage is an excerpt from Unveiled Mysteries (1934) by Godfré Ray King (pen name of Guy Ballard) describing what happened during a hike on Mt. Shasta.
From Twentieth Century Times
Two effluorescent green discs, about 30 inches apart, and each about 30 inches in diameter were there, shimmering, like two bubbles perfectly suspended in air.  They appeared to be in a state of extreme agitation. Hardly two seconds had elapsed from the moment the burgundy color object disappeared, a most delightful masculine voice suggested . . . "Come out here." Orfeo stepped out from the right side door.  Unafraid as yet, he closed it and stayed near to the front fender, unaware of his own movements.  There were only he and these two beautiful green discs.  All else was a dreamlike shadow in the background.  He knew of no world of existence, past or present. What followed is here set down in the best recollection.  It can only be gathered as to who is doing the talking or the thinking . . . "Orfeo, beloved friend—Greetings." " . . . Greetings." "Do you remember us?" "Yes, . . . I mean, Yes, indeed." "Your balloons in New Jersey — beloved friend." (The voice was as mellow-dipped in the gold of the stars.  Who could know fear at this moment?) "Yes, I saw your plane go with them." "They saw, but saw not.  The world sees, but sees not.  This you know.  Orfeo, you are thirsty.  Ever so thirsty.  A bottle of drink for you." On the fender of the car Orfeo "took up" a bottle, drinking the most satisfying "nectar" he had ever tasted, and thereby all symptoms and thirst vanished at once.
 1934 paperback edition
From Unveiled Mysteries
The morning in question, I started out at daybreak deciding to follow where fancy led, and in a vague sort of way, asked God to direct my path.  By noon, I had climbed high up on the side of the mountain where the view to the south was beautiful as a dream. As the day advanced, it grew very warm and I stopped frequently to rest and enjoy to the full the remarkable stretch of country around the McCloud River, Valley, and town.  It came time for lunch, and I sought a mountain spring for clear, cold water.  Cup in hand, I bent down to fill it when an electrical current passed through my body from head to foot. I looked around, and directly behind me stood a young man who, at first glance, seemed to be someone on a hike like myself.  I looked more closely, and realized immediately that he was no ordinary person.  As this thought passed through my mind, he smiled and addressed me saying: "My Brother, if you will hand me your cup, I will give you a much more refreshing drink than spring water."  I obeyed, and instantly the cup was filled with a creamy liquid.  Handing it back to me, he said: "Drink it." I did so and must have looked my astonishment.  While the taste was delicious, the electrical vivifying effect in my mind and body made me gasp with surprise.  I did not see him put anything into the cup, and I wondered what was happening. "That which you drank," he explained, "comes directly from the Universal Supply, pure and vivifying as Life Itself, in fact it is Life—Omnipresent Life—for it exists everywhere about us. It is subject to our conscious control and direction, willingly obedient, when we Love enough, because all the Universe obeys the behest of Love.  Whatsoever I desire manifests itself, when I command in Love.  I held out the cup, and that which I desired for you appeared."
The preceding excerpt is the first part of the description of the narrator's first encounter with ascended master Saint Germain, who is quoted:
"We—in the Ascended State—can control the atomic structure of our world—as a potter controls his clay. Every electron and atom in the universe is obedient to our desire and command because of the God-Power by which we control it and of which we have earned the right to be the Directors.
"Mankind in the unascended state marvels at these things but I tell you, it is no more effort for us to change the appearance and activity of our bodies than it is for the ordinary human being to change his clothes."
Orfeo Angelucci wrote about a 'nectar' produced from pellets and water that resulted with a liquid that could seemingly elevate the drinker "into the next octave of consciousness" in Son of the Sun (1959).  The following excerpt is from the first chapter, wherein Angelucci described having first encountered in a Twentynine Palms cafe 'Adam,' a strikingly handsome young man who "had just come through an experience of learning and romance that was not one which mortals of earth usually know . . . In the course of three evenings he narrated his fantastic story to me."
From Son of the Sun
"Would you like a bottle of beer, Orfeo?" I looked at the pitcher of water.  His own glass contained a sparkling liquid the color of pale ginger ale, fizzing and bubbling continuously, though he had already drunk half of it.  The lively bubbles arose from the remains of a tiny tablet at the bottom of the glass.  My answer to his offer was a hurried, "No, Adam.  No beer from me.  I will take the water," and I poured some from the pitcher into my glass.
Adam smiled even more broadly as his hand went into his coat pocket.  He brought out an oyster-white pellet and held it before me as he remarked:
"O.K., Orfeo.  Then how about a very rare champagne?"
Returning his reassuring smile with my own, I took the pellet and dropped it into my glass.  Immediately the water bubbled, turning slowly into the clear, pale amber contained in his own glass.  I lifted the glass a few inches from the table, looking into it with a feeling that this might be the drink I dared not hope for.  The exhilarating aroma rising from it could not be mistaken.  I had tasted and smelled the same liquid before.  I put my lips to the glass and merely let the liquid touch my lips.  That was enough.
"Adam — Adam, I can't believe it!  Please don't fool me."  My sudden excitement had taken me from earth number one to earth number two.  I could feel my whole being swirling into another domain from the mere recognition of the nectar.  I could not control my spiral ascent, nor did I want to.  Adam's eyes had continued smiling into my own.
"Yes, Orfeo," he assured me.  "It is nectar.  A mild, diluted form, but the real nectar, just the same."
I wanted to take a few sips, but just then the waitress brought servings of soup and salad to me.  Up to this moment, in spite of my sudden exhilaration, everything had appeared normal to me.  But I knew that very soon everything would appear differently.  So I tried to evaluate the objects about me as they truly were so I would not lose my sense of orientation when the environment took on an enhanced aspect.
Ah, yes.  No wonder Adam had expected me.  No wonder he seemed so alive and alert.  To him all the surroundings were of a different pace and appearance.  Before I opened the door, he had already come under the pleasant spell of the nectar.
What was more important, he was in the protective care of others somewhere, perhaps nearby, perhaps far off — unseen, and not of earth, nor of our solar system.  Soon I, too, would be engulfed with him.
I thrilled from head to foot as I took the glass, lifted it to my lips, and swallowed twice from it.  At that instant I entered, with Adam, into a more exalted state and everything around me took on a different semblance.  No longer was I in Tiny's cafe in Twentynine Palms.  It had been transformed into a cozy retreat on some radiant star system.  Though everything remained in its same position, added beauty and meaning were given to the things and people present there.
Angelucci wrote that Adam's next spoken words were: "In the final analysis, Orfeo, there is only one virtue; the love of pure learning.  And all else is procrastination and dissipation in the eyes of the One who awaits our evolutionary awakenings."
In a recorded lecture from the same year that this book was published, Angelucci commented, "I wrote a second book Son of the Sun as told to me by a physician, Adam.  He had the same experience [but] much better than mine.  He was able to tell me where they came from.  So I wrote it."  This book can now be read online, as can be Angelucci's The Secret of the Saucers (1955) and Ballard's Unveiled Mysteries.  Another passage from Unveiled Mysteries features an otherworldly liquid involved in a consciousness expanding encounter.  The following excerpt is from Chapter VIII.  An interlude is presented that occurred as the narrator was looking forward to an anticipated reunion with Saint Germain in seven days.
From Unveiled Mysteries
On the morning of the seventh day, I left my lodge at four o'clock and reached our meeting place at ten-thirty.  I sat down on a log to wait with a feeling of wonderful exhilaration, which I knew to be the result of my meditation.  I was so deep within the contemplation of my God Self, I did not hear anyone approaching until a voice spoke to me.
I looked up, and saw an old man with white hair and beard, whom I thought at first sight, was an old prospector, although his clothing was too clean for that occupation.  As he came up to me and held out his hand, that too confirmed my feeling—he was not a laboring man.  We exchanged greetings, chatted for a few moments on generalities, then he turned to me, and said:
"My Friend, I would like to tell you a story.  It won't take long.  I haven't told it to anyone for a long time. I would like to try once more."
By that time I began to have a feeling of intense interest.  It occurred to me he might be thirsty, and as I reached for a cup to get him a drink, from the spring by which we stood, a crystal cup formed within my hand, like the one Saint Germain had held out to me several times.  The old man looked up and with eyes shining and excited, almost shouted:
"It is he! It is he!"
I did not know what to do, so I insisted he drink.  As I looked within the cup, I saw it was filled with the same clear, sparkling Liquid the Master had given me.  The old man grasped it eagerly, and, with an intense expression of the deepest gratitude I have ever seen, drank the contents.  He immediately became very calm and quiet, but with it all a deep, intense sincerity.  I asked him again to tell me the story, and he began by saying:
"My father was a British officer stationed in the Punjab of India where we made our home.  When I was sixteen, he financed a friend who went to South Africa to try his luck in the diamond mines, but my father never heard from him afterward.
"The year I was twenty, a tall, handsome stranger, a man of great wisdom, visited my father at our home. He had come to bring a message from father's friend.
"'I bring you news,' he explained, 'from the friend whom you financed four years ago.  He met with great success on that venture, in fact became very wealthy.  He has recently passed on at the mines, and left no relatives.  His entire fortune has been left to you and in case of your passing, it is to go to your son.  If you desire, I will take charge of the matter and have it transferred at once.'
"'I cannot leave India at the present time,' my father replied, 'for I am on government duty here.  I appreciate greatly your offer to take care of the matter for me.'  I was standing nearby during their conversation, and when they had completed arrangements the stranger turned to me.
"'My son,' he said, 'when you find the man who will offer you a crystal cup of sparkling liquid you will have met the one—who can assist you in raising the body.  I cannot tell you more than this, except that you will find him on a great mountain in North America.  This may seem vague to you now but it is all I can say.'
"The stranger left, and a month later my father, who had ridden out to adjust certain government matters with the natives was shot, and passed on before he could be brought home.  I was an only son, and after another month, mother and I prepared for our return to England.  Just before we left, the same stranger came again, and said, he was ready to transfer father's fortune to me.  I explained, father had been shot.
"'Yes,' the stranger replied, 'when I left two months ago, I knew your father would pass on before my return.  I have arranged for the fortune to be transferred to you, or rather to the Bank of England for you.  Here is money you may wish to use on the journey home, also the papers of transfer, and the credentials you will need at the bank.  Present them, and you will receive custody of your wealth.  Much of it is in diamonds of the first quality.'  I thanked him, and offered to pay for his services and kindness but he replied:
"'Your kind intent is greatly appreciated but that is already adjusted.  I will be happy to accompany you to the steamer at Bombay.'
"The trip revealed to me his great wisdom and beside him I felt like an infant.  I know now that he enveloped me in a Radiation which has stayed with me throughout the years.  He arranged for transportation, accompanied us to the boat, and his last words to me were:
"'Remember—the "Crystal Cup."  Seek and you shall find.'
"After a most wonderful voyage, we arrived at Southampton, went on to London, and presented my credentials to the Bank of England.  The official to whom I presented them remarked:
"'Yes, we were expecting you today.  Here are your bank and check books.'
"I looked at them to see how much my fortune amounted to and was amazed to learn a hundred thousand pounds had been placed to my credit.  Five years later, my mother passed on.  I transferred one half of my wealth to a bank in New York and began the search for 'the man with the Crystal Cup.'
"I can never repeat the disappointments, the trials, the sorrow I have been through but in the face of everything, somehow I could never give up.  The thing which seems so strange to me is, while I have grown old in outer appearance, my energy and strength are as great as ever, sometimes I think greater, than in my fullest youth.
"In years, I am seventy.  Today, I just wanted to follow this trail, and praise God I have found you.  My desire was so great, it was almost irresistible."
"But my good man," I asked, "what am I to do for you?"
"You will know," he replied, "for I know I have made no mistake.  In the heart of this majestic mountain is a Great Power.  I feel it.  Ask God to show you what to do."
Suddenly, I felt the "Mighty God-Power" surging forth so strong, it almost lifted me from the ground.  Making the sign Saint Germain had taught me, I called to God for "Light" and raising my hand in salutation said:
"Mighty God in man and the Universe!  We seek Thy Light!  We seek Thy Wisdom!  We seek Thy Power!  Let Thy Will be done in and for this, My Brother, who has sought and found me to do for him I know not what.  Thou knowest!  Manifest Thy Will through my mind and body, and let whatever is to be done for this Brother—Thy Son—come forth."
As my hand came down, it held the Crystal Cup filled with "Living Liquid-Light."  I offered it to him, and my Mighty God self spoke again.
"Drink without fear.  Thy search is ended."
He drank the contents without a moment's hesitation.  I stepped forward quickly and took both his hands in mine.  Slowly and steadily every vestige of age disappeared from him, and the God in me continued:
"Behold!  Thou art forever free from all earthly limitation.  Ascend now unto the 'Great Host of Light' who await Thee."
Very slowly, he began to rise from the ground, and as he did so, his human garments disappeared, and he became clothed in raiment of glistening white.  I let go his hands.  Then in a voice of deepest Love, he said:
"I shall return to thee, Beloved Brother.  Well shalt thou be repaid for this Transcendent Service.  Thou wert the only one through whom this could be done for me.  Some day, thou shalt see why," and with a happy smile, he disappeared on a Radiant Pathway of "Light."
As the Mighty God-Power Within me receded, I was so astounded, I fell on my knees and offered the deepest prayer of my Life in grateful humility and praise for the privilege of giving such service.
I rose and the Master Saint Germain received me into his wondrous embrace.
"My Beloved Brother!" he said, "I am greatly pleased.  Noble and faithful was your attendance upon the Great God Within you.  Beautifully did you receive your Mighty 'God in Action.'  I do indeed congratulate you.  You will ever be held within Our Embrace, even though outwardly you may not always be aware of it.
"You have become a worthy 'Messenger' of the Great White Brotherhood and the Ascended Host.  Hold close to your Mighty God Self.  Thus, you will ever be ready for service wherever and for whatever is required.  My Love enfolds you until we meet again.  I will keep you informed."
Slowly, I wended my way back to the lodge, every step praise and gratitude to the "One Mighty God" that molds us all into "Eternal Perfection."
More information about Guy Ballard and Unveiled Mysteries may be read in the concluding portion of this 2012 blog article.
These excerpts bring to mind a lecture I attended in Hollywood on May 20, 2006.  Ramtha was 'channeled' by (spoke through) the entranced JZ Knight.  In the lecture that was later given the title "From Suppression to Love and the Power to Change" for a CD recording, Ramtha's first words were: "Greetings and salutations, you beauteous entities, indeed welcome to this esteemed audience."  He repeated the phrase several times with slight variations in the choice of words and then said, "Indeed I am honored to have you here.  Let us have a drink to life.  We change the water that it become the living proclamation to which we say.  And then we drink it into the body and the body is given life truly."
New Study Finds "Healing Energy" Can Be Stored & Used To Change Cancer Cells In Vitro
A new study has found that healing intention and energy can be stored and used to treat breast cancer cells in vitro. It's one of many examples of mind-matter interaction, and mind-body connection.
Reflect On:Why are these types of results so unbelievable that mainstream science continues to ignore the possibility? Today, is science really science, or has much of it become dogma?
Healing energy" is something that many health professionals still roll their eyes at. However, more and more health professionals and countless numbers of scientists are creating more awareness about it, due to the fact that the results and the science simply speak for themselves.
Not many people know this, but the "mind-body" connection and "healing-at-a-distance" actually have more statistically significant results when it comes to healing than most of the science used to approve our medications. Healing at a distance is simply someone directing their attention towards the ill, with a healing intention. This is one form of mind-matter interaction that has been documented repeatedly by science.
For example, as far back as 1999, statistics professor Jessica Utts at UC Irvine published a paper showing that parapsychological experiments have helped to prevent heart attacks more than a daily dose of aspirin . Utts also showed that these results are much better than the research behind various drugs like antiplatelets, for example.
There are numerous examples, and literally, thousands of peer-reviewed publications in the area of parapsychology and quantum physics that demonstrate without a doubt that yes, mind and matter do interact. How they interact, and the nature of these interactions is what we are studying now, which is one of many reasons why so many notable scientists have been gathering for years emphasizing that matter is not the only reality.
Now, a new study published in SAG Journals  entitled Transcriptional Changes In Cancer Cells Induced By Exposure To A Healing Method has examined the effect that healing intention can have on cancer cells in vitro. The goal of the study was to assess if stored or recorded energy has an impact on breast cancer cells by using energy-charged cotton and electromagnetic recording of healers practicing the method.
Ancient Practice
When it comes to healing, the study points out:
Virtually all recorded societies report that certain individuals appear to have the ability to heal. Oftentimes this healing has been associated with spiritual disciples of one sort or another, and the healers themselves have sometimes been accorded a special status within the culture. Healers have utilized various methods of practice, including laying on of hands, prayer and induced altered states of consciousness, to name a few. Hippocrates, referred to this healing as "the force which flows from many people's hands."
This type of healing has been practised in various cultures throughout human history, especially in Buddhism. Ancient texts in this area are full of stories of people with exceptional abilities, but what's even more exciting is that we actually have real-world examples today that can't really be debunked.
For example,  when talking about modern-day research, one of the pioneers in this area was a biologist by the name of Bernard Grad of McGill University. In controlled experiments, he discovered that certain people could actually influence the germination of plant seeds, make plants grow at a faster rate as well as influence the curing of seeds that had been shocked by saline solution. Furthermore, he was able to measure the ability of healers to reduce goiter and stimulate wound healing in mice. (source) (source)(source)
What's interesting about that particular study is that it wasn't the only one. A study published in the American Journal of Chinese Medicine, as seen in the US National Library of Medicine, demonstrated that a woman with special abilities was about to accelerate the germination of seeds for the purposes of developing a more robust seed stock.  Her name was Chulin Sun, and she entered into a deep trance-like state which sprouts dry seeds in 20 minutes, compared to the normal 3 to 4 days. You can read more about her and access that study here. 
The Science Is There
The cancer study mentioned above goes on to provide more examples:
Since Grad's initial work, there have been innumerable preclinical studies of healing, sometimes categorized by the target of the intended healing. Benor, for example, discusses healing action on enzymes, cells in the laboratory, fungi/yeasts, bacteria, plants, single-cell organisms, and animals that have been subjected to controlled study. The proliferation of healing studies has continued to rise in recent years. At present, there are several peer-reviewed journals devoted exclusively to the burgeoning field of complementary and alternative medicine (CAM), publishing both preclinical and controlled clinical studies of healing of a wide variety of conditions. In addition, there is an increasing number of peer-reviewed journals which are not focused exclusively on CAM but that are open to publishing controlled studies in these areas.
Scientists used energy-charged cotton to store healing intention from several self-proclaimed "healers," and they discovered that of the cells that were exposed to an electromagnetic recording, 37 genes of the 167 tested showed a statistically significant change compared to the control, and 68 genes showed statistically significant fold changes.
Two genes, ATP citrate lyase (ACLY) and interleukin 1β (IL-1β), were consistently downregulated at 4 and 24 hours of expoure to the recording, respectively, in 3 independent experiments. Both acly and IL-1β were also downregulated in cells exposed to a hands-on delivery of the method, suggesting these 2 genes as potential markers of the healing method.
When it was all said and done, the study clearly indicated that there is at least some biological response that has been stimulated by the healer as well as the recording of the healing energy. No matter how small, the effect was there in this study and it has huge implications.
"The consequences of that genomics effect, and the careful evaluation of the several components to induce them, require further study. Multiple questions need to be addressed, such as exposure time of subjects to energy recordings, the composition of the recording itself, what equipment can best capture the healer's input, and so on. Efforts to find the answers to these questions are underway.
The key takeaway points and conclusions that can be drawn from the study are as follows:
 Reproducible biologic changes have been induced by healing energy, whether by direct hands-on healing or using a recording of healing activity.
2. Healing intention can be captured and released, thereby potentially allowing the phenomenon to be more widely disseminated.
3.  Hands-on delivery of the healing intention is stronger than the recording used in this study, suggesting the possibility that the recording did not fully capture the healing potential.
Related CE Podcast: #12 – The Rise of Post Material Science w/ Dr Natalie Trent
Going Deeper Into Consciousness
Studies like these are a great way to reach the mainstream, with credibility, expand minds, plant seeds, and show that yes, mind/matter interaction is actually very real, and it's been demonstrated repeatedly. The fact that black budgets and highly classified government programs utilized parapsychology, while the mainstream ridicules it, says more than enough.
When it comes to healing, perhaps this is why more and more people are gravitating to alternative forms of medicine. An article written by Garth Cook from Scientific American even shows how this information is finally making its way into the mainstream. To instantly brush this stuff off is harming our progress, and possibly a lot of people.
A growing body of scientific research suggests that our mind can play an important role in healing our body – or in staying healthy in the first place….There are now several lines of research suggesting that our mental perception of the world constantly informs and guides our immune system in a way that makes us better able to respond to future threats. That was a short 'aha' moment for me – where the idea of an entwined system of mind and body suddenly made more scientific sense than an ephemeral consciousness that's somehow separated from our physical levels.
In Vitro Study
I go into even more detail in this article I published at the beginning of last year: This is How Powerful The Mind-Body Connection Really Is 
The limiting thing about an in vitro study is that it's not an actual biological organism. That being said, the biological organism that's accepting distant healing, or healing energy from another person, would be most successful when open to the possibility that it could actually be working. The Placebo effect is very interesting and demonstrates beyond a doubt that consciousness can play an enormous role in healing the body.
There are many examples of the Placebo effect, and it works simply because the patient is firm in their belief that something is going to work–especially when it's beyond belief, and more like a 'knowing'.
Consciousness is huge when it comes to healing, and the receiver of the healing plays a vital role, maybe even more than the one who is sending the healing intention, as demonstrated by numerous studies on the placebo effect. We've written about it multiple times in a couple of heavily sourced articles you can check out below:
The Strange Power of The Placebo Effect Explained
The Real Power of The Placebo Effect, Explained
CIA Document Confirms Reality of Humans With 'Special Abilities' Able To Do 'Impossible' Things
What If Everything We Know About Depression Was Wrong? [Video]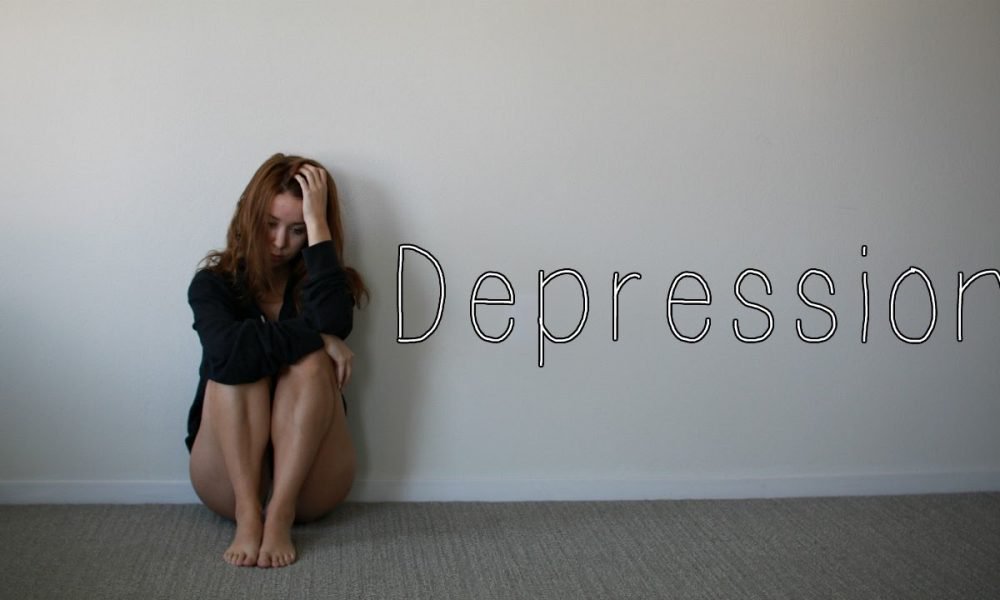 The Facts:There is a lot more to depression than currently meets the eye. If it is a chemical imbalance in the brain, then there is still something that is causing it. It's time to dig deeper and shed some light on this issue that affects millions worldwide.
Reflect On:Why are we more depressed now more than ever? Our current society isn't set up for us all to have a fair chance of living the best possible life imaginable.
It is no secret, the amount of people who are suffering from mild to severe depression is astronomical, at an all-time high. In fact, the World Health Organization estimates that over 300 Million people around the world have some form of depression. Not to mention many sufferers go undiagnosed. What is going on here? Science tells us that depression is caused by a chemical imbalance in the brain, but why are we seeing the rise illness at such alarming rates? Perhaps, it's time to rethink what we think we know about depression.
Is it possible that it is not our brains that are causing us to be depressed, but rather our society? We do not have our basic needs met, we have to work hard to afford to live, often doing jobs in which we have no passion for. We have debt that keeps us completely enslaved to this whole never-ending cycle, and through all this, we are expected to be feel good?
Whether we are working a job with a 6-figure salary or a minimum wage job, many of us are still depressed. Money won't make us happy, although this is what we are often led to believe. Even those pulling in large salaries find it difficult to find the time to spend with their families, or do something that they are passionate about or brings them joy.
Why are we the only species on the planet that has to pay for our food, water, and shelter? This is such a simple question that is rarely asked.
Now this isn't to say we blame our society for how we feel, because ultimately WE have control over how we feel. It's simply that our environment makes it no easier. True peace, is found within, yet our society is pushed to be so distracted that we find little time to go within and find that peace. Instead we're in constant survival mode.
Opening Up The Dialogue
The video below is a brilliant explanation by author, Johann Hari. He describes an alternate view of what is really causing us to be so depressed in the first place. He has suffered from depression as well and was convinced that this issue was all in his head — the chemical imbalance we hear so much about. He felt it was a sign of weakness and was ashamed of his condition.
After being prescribed anti-depressant medication and being on the highest dose possible, Hari was still suffering. This is what led him to realize that there had to be more to this issue than a chemical imbalance. After all, what kept causing these feelings to reemerge?
Check out the video below to hear the insight he's gained after years of studying the true causes of depression.
Where Do We Go From Here?
By talking about this issue, in-depth, and opening up this dialogue, perhaps we can gain new insight in regards to what we can actually do to begin to try and solve this problem. We don't have to live a life of despair and hopelessness, there are solutions to this issue and at the very least it's worth a shot, especially when it seems as though all else has failed.
If there is a chemical imbalance within the brain, something has caused that, and as said in the video, there are a number of different things that may be contributing to that. Lack of nature, connection, purpose, holding on to grief, shame, and trauma. As mentioned, we also spend little time turning within and truly reflecting on self. This is probably the greatest relief found in moving beyond depression.
Can we find out what is truly ailing us in order to let it go so we can move on with our lives and thrive as we were meant to?
Much Love
Hard Voluntarism (Empathy) vs. Soft Slavery (Psychopathy)
"The disappearance of a sense of responsibility is the most far-reaching consequence of submission to authority." ~Stanley Milgram
Being a responsible and compassionate human being should go beyond status quo staples and the illusion of authority. It should trump cultural platitudes and institutional mores. It should supersede societal norms and unhealthy laws. Lest we falter as a species, stagnant and devolved, it must triumph over the attempted bureaucracy of the human condition.
It is for this matter that difficult voluntarism has always been the solution to easy soft slavery. Deep empathy has forever been the cure to shallow psychopathy.
Being a responsible human being requires one to take on the difficult endeavor of empathy, compassion and tolerance despite the easier route of indifference, apathy and intolerance. Sure, it's easier to turn a blind eye to injustice and it's difficult to fight for justice, but it's healthier for humanity as a whole, and more moral for the individual, to take upon the difficult yet responsible task of fighting for healthy justice.
Compassion Versus Intolerance:
"The habits you created to survive will no longer serve you when it's time to thrive. Get out of survival mode. New habits, new life." ~Ebonee Davis
Being compassionate toward others is the foundation of voluntarism. But it's also the most difficult part. It takes work to be compassionate. It's difficult to be courageously soft with others in a world that conditions you to be invulnerable and hard toward others.
It's easier to just remain hard and intolerant, cowardly and contained, law-abiding and culturally conditioned. It's easier to just bury your head in the sand while some so-called authority attempts to dictate to you whose sand it is. It's easier to unquestioningly follow outdated, immoral and unjust laws that don't work for healthy human beings than it is to question and attempt to update those laws to work in accordance with universal laws like the Golden Rule and the Non-aggression Principle.
When it comes down to it, having compassion for others is having compassion for ourselves. We are social creatures after all. We need each other. But it goes deeper than that: we need each other in order to be each other. Remember: self-as-world and world-as-self. We're all connected.
If the immediate culture is unhealthy and based upon outdated, immoral and unjust laws then it is paramount that free, healthy and compassionate individuals seek to change those laws by shining their courageous light through civil disobedience and non-violent rebellion despite any and all so-called authorities. Change for the better despite fixed systems has always come from individuals rising-up and rebelling against outdated reasoning. For, as Tom Morello said, "the system cannot be fixed by the system."
Consent Versus Rape:
"When freedom is outlawed only outlaws will be free." ~ Anonymous
If compassion is the foundation of voluntarism then consent is its backbone. Without consent there is only rape. Lest we allow rape, consent is paramount. Voluntary consent is allowing free individuals to live free lives based upon the Non-aggression Principle while being unobstructed by laws that are not in accordance with Universal Laws.
It's simple: The difference between robbery and a good trade is consent. The difference between murder and assisted death is consent. The difference between rape and a healthy sexual encounter is consent. The difference between oppression and freedom is consent. The difference between coercion and voluntarism is consent. Consent is everything.
If I don't want to trade my dollar for your twinkie and you steal my dollar anyway, that's robbery because I did not consent. If I don't want to have sex with you but you have sex with me when I'm unconscious, that's rape because I did not consent. If I feel that your arbitrary law is immoral and you force me to follow it anyway, that's oppression because I did not consent. If I don't want to give up my money to your arbitrary tax system but you force me to do so anyway that's coercion because I did not give my consent.
In order to be a healthy, responsible, moral, and just human being, you must allow others to be free to give their consent. Otherwise, you are on the slippery slope into tyranny. If you believe that people should be forced into doing things against their will through threat of violence then you are not a healthy, responsible, moral and just human being. It really is that simple.
As such, statists tend to be those who believe that people should be forced into doing things against their will through threat of violence. This not only violates consent, it also violates the Non-aggression principle, the Golden Rule and the Universal Laws that govern healthy survival. Therefore, statists and the statism they prop up as the be-all-end-all to human governance, are indirectly, and perhaps inadvertently, unhealthy, irresponsible, immoral, and unjust human beings.
Self-Defense Versus Violence:
"Every valuable human being must be a radical and a rebel, for what he must aim at is to make things better than they are." ~Niels Bohr
When it comes to self-defense, the majority of us have been tricked –either by political propaganda or by Kung Fu movies– into thinking that it means having an overreaching offense. It doesn't. It's not like it's Opposite Day. Self-defense means self-defense. As soon as your so-called self-defense begins to overreach and hinder other people's freedoms, it is no longer self-defense. It then becomes offensive offense.
This applies to police and militaries just as much as it applies to individuals. As soon as your so-called defense-minded policing/military forces it's arbitrary laws onto another individual, village, county, state, or nation, it is no longer defense-minded. It then becomes offense-minded and offensive to the freedom of others.
An individual, a military, or a police force that has become offense-minded and which pushes its arbitrary laws upon others who have not given their consent is no longer peaceful and moral but violent and immoral as per the Non-aggression Principle, the Golden Rule, and the Universal Laws of healthy survival. Such an individual, military, or police force has thus become intolerant rather than compassionate and holds violence in a higher regard than individual consent. Therefore, such and individual, military, or police force is unhealthy, irresponsible immoral, and unjust.
Again, it really is that simple. And no amount of grappling and losing to your cognitive dissonance is going to get you off the hook. The hook is very real, and only you can decide to regard it as such, do the right thing and make some healthy changes; or just turn a blind eye, bury your head in the sand, and continue to be an unhealthy, intolerant, immoral, apathetic human being who disregards the consent of others by giving into a violent system that violates the Non-aggression Principle, the Golden Rule, and the Universal Laws of healthy survival. The choice is yours.
In the end, hard and difficult voluntarism versus soft and easy slavery is freedom versus tyranny. On the surface, it seems like it's easy to choose sides. But, as you've no doubt found, you'll have to recondition your cultural conditioning, un-wash the political brainwash, and untangle the knot of statist indoctrination that has you all tied-up and confused about the difference between healthy and unhealthy, tolerance and apathy, consent and violence, freedom and tyranny, and good and evil.
Only then can you be sound enough of mind to make a responsible choice regarding the future of humanity. Only then can you discover the guts and the wherewithal it will require to take a leap of courage outside of your all-too-comfortable, all-too-secure, all-too-safe, all-too-fattening statist comfort zone.
About the Author
Gary 'Z' McGee, a former Navy Intelligence Specialist turned philosopher, is the author of Birthday Suit of God and The Looking Glass Man. His works are inspired by the great philosophers of the ages and his wide awake view of the modern world.
This article (Hard Voluntarism (Empathy) vs. Soft Slavery (Psychopathy)) was originally created and published by Waking Times and is published here under a Creative Commons license with attribution to Anna Hunt and WakingTimes.com. It may be re-posted freely with proper attribution, author bio, and this copyright statement.