Visitors from the Ascended Realm in Comparison
Cover of The Voice of the "I AM" magazine August 1936 edition published by Mr. and Mrs. G. W. Ballard's Saint Germain Press, Inc.
Considering testimonials of visitations of people from 'beyond'—or what is sometimes called 'the ascended realm'—allows some significant correlations to be found.  These cases encompass documented cases of human interaction with so-called 'space people.'  In 2012, blog articles  reported about 'flying saucer contactees'
Truman Bethurum
,
Daniel Fry
and
Orfeo Angelucci
.  In this post, I  am presenting four excerpts involving accounts that might lead one to recall the 'ambrosia' of the ancient Greeks and 'amrita' of Hindu scriptures.  The first is from Angelucci's initial account of his contact  experiences from his self-published
Twentieth Century Times
in 1953.
The entire description of these circumstances may be read in a previous blog article.  Following this passage is an excerpt from Unveiled Mysteries (1934) by Godfré Ray King (pen name of Guy Ballard) describing what happened during a hike on Mt. Shasta.
From Twentieth Century Times
Two effluorescent green discs, about 30 inches apart, and each about 30 inches in diameter were there, shimmering, like two bubbles perfectly suspended in air.  They appeared to be in a state of extreme agitation. Hardly two seconds had elapsed from the moment the burgundy color object disappeared, a most delightful masculine voice suggested . . . "Come out here." Orfeo stepped out from the right side door.  Unafraid as yet, he closed it and stayed near to the front fender, unaware of his own movements.  There were only he and these two beautiful green discs.  All else was a dreamlike shadow in the background.  He knew of no world of existence, past or present. What followed is here set down in the best recollection.  It can only be gathered as to who is doing the talking or the thinking . . . "Orfeo, beloved friend—Greetings." " . . . Greetings." "Do you remember us?" "Yes, . . . I mean, Yes, indeed." "Your balloons in New Jersey — beloved friend." (The voice was as mellow-dipped in the gold of the stars.  Who could know fear at this moment?) "Yes, I saw your plane go with them." "They saw, but saw not.  The world sees, but sees not.  This you know.  Orfeo, you are thirsty.  Ever so thirsty.  A bottle of drink for you." On the fender of the car Orfeo "took up" a bottle, drinking the most satisfying "nectar" he had ever tasted, and thereby all symptoms and thirst vanished at once.
 1934 paperback edition
From Unveiled Mysteries
The morning in question, I started out at daybreak deciding to follow where fancy led, and in a vague sort of way, asked God to direct my path.  By noon, I had climbed high up on the side of the mountain where the view to the south was beautiful as a dream. As the day advanced, it grew very warm and I stopped frequently to rest and enjoy to the full the remarkable stretch of country around the McCloud River, Valley, and town.  It came time for lunch, and I sought a mountain spring for clear, cold water.  Cup in hand, I bent down to fill it when an electrical current passed through my body from head to foot. I looked around, and directly behind me stood a young man who, at first glance, seemed to be someone on a hike like myself.  I looked more closely, and realized immediately that he was no ordinary person.  As this thought passed through my mind, he smiled and addressed me saying: "My Brother, if you will hand me your cup, I will give you a much more refreshing drink than spring water."  I obeyed, and instantly the cup was filled with a creamy liquid.  Handing it back to me, he said: "Drink it." I did so and must have looked my astonishment.  While the taste was delicious, the electrical vivifying effect in my mind and body made me gasp with surprise.  I did not see him put anything into the cup, and I wondered what was happening. "That which you drank," he explained, "comes directly from the Universal Supply, pure and vivifying as Life Itself, in fact it is Life—Omnipresent Life—for it exists everywhere about us. It is subject to our conscious control and direction, willingly obedient, when we Love enough, because all the Universe obeys the behest of Love.  Whatsoever I desire manifests itself, when I command in Love.  I held out the cup, and that which I desired for you appeared."
The preceding excerpt is the first part of the description of the narrator's first encounter with ascended master Saint Germain, who is quoted:
"We—in the Ascended State—can control the atomic structure of our world—as a potter controls his clay. Every electron and atom in the universe is obedient to our desire and command because of the God-Power by which we control it and of which we have earned the right to be the Directors.
"Mankind in the unascended state marvels at these things but I tell you, it is no more effort for us to change the appearance and activity of our bodies than it is for the ordinary human being to change his clothes."
Orfeo Angelucci wrote about a 'nectar' produced from pellets and water that resulted with a liquid that could seemingly elevate the drinker "into the next octave of consciousness" in Son of the Sun (1959).  The following excerpt is from the first chapter, wherein Angelucci described having first encountered in a Twentynine Palms cafe 'Adam,' a strikingly handsome young man who "had just come through an experience of learning and romance that was not one which mortals of earth usually know . . . In the course of three evenings he narrated his fantastic story to me."
From Son of the Sun
"Would you like a bottle of beer, Orfeo?" I looked at the pitcher of water.  His own glass contained a sparkling liquid the color of pale ginger ale, fizzing and bubbling continuously, though he had already drunk half of it.  The lively bubbles arose from the remains of a tiny tablet at the bottom of the glass.  My answer to his offer was a hurried, "No, Adam.  No beer from me.  I will take the water," and I poured some from the pitcher into my glass.
Adam smiled even more broadly as his hand went into his coat pocket.  He brought out an oyster-white pellet and held it before me as he remarked:
"O.K., Orfeo.  Then how about a very rare champagne?"
Returning his reassuring smile with my own, I took the pellet and dropped it into my glass.  Immediately the water bubbled, turning slowly into the clear, pale amber contained in his own glass.  I lifted the glass a few inches from the table, looking into it with a feeling that this might be the drink I dared not hope for.  The exhilarating aroma rising from it could not be mistaken.  I had tasted and smelled the same liquid before.  I put my lips to the glass and merely let the liquid touch my lips.  That was enough.
"Adam — Adam, I can't believe it!  Please don't fool me."  My sudden excitement had taken me from earth number one to earth number two.  I could feel my whole being swirling into another domain from the mere recognition of the nectar.  I could not control my spiral ascent, nor did I want to.  Adam's eyes had continued smiling into my own.
"Yes, Orfeo," he assured me.  "It is nectar.  A mild, diluted form, but the real nectar, just the same."
I wanted to take a few sips, but just then the waitress brought servings of soup and salad to me.  Up to this moment, in spite of my sudden exhilaration, everything had appeared normal to me.  But I knew that very soon everything would appear differently.  So I tried to evaluate the objects about me as they truly were so I would not lose my sense of orientation when the environment took on an enhanced aspect.
Ah, yes.  No wonder Adam had expected me.  No wonder he seemed so alive and alert.  To him all the surroundings were of a different pace and appearance.  Before I opened the door, he had already come under the pleasant spell of the nectar.
What was more important, he was in the protective care of others somewhere, perhaps nearby, perhaps far off — unseen, and not of earth, nor of our solar system.  Soon I, too, would be engulfed with him.
I thrilled from head to foot as I took the glass, lifted it to my lips, and swallowed twice from it.  At that instant I entered, with Adam, into a more exalted state and everything around me took on a different semblance.  No longer was I in Tiny's cafe in Twentynine Palms.  It had been transformed into a cozy retreat on some radiant star system.  Though everything remained in its same position, added beauty and meaning were given to the things and people present there.
Angelucci wrote that Adam's next spoken words were: "In the final analysis, Orfeo, there is only one virtue; the love of pure learning.  And all else is procrastination and dissipation in the eyes of the One who awaits our evolutionary awakenings."
In a recorded lecture from the same year that this book was published, Angelucci commented, "I wrote a second book Son of the Sun as told to me by a physician, Adam.  He had the same experience [but] much better than mine.  He was able to tell me where they came from.  So I wrote it."  This book can now be read online, as can be Angelucci's The Secret of the Saucers (1955) and Ballard's Unveiled Mysteries.  Another passage from Unveiled Mysteries features an otherworldly liquid involved in a consciousness expanding encounter.  The following excerpt is from Chapter VIII.  An interlude is presented that occurred as the narrator was looking forward to an anticipated reunion with Saint Germain in seven days.
From Unveiled Mysteries
On the morning of the seventh day, I left my lodge at four o'clock and reached our meeting place at ten-thirty.  I sat down on a log to wait with a feeling of wonderful exhilaration, which I knew to be the result of my meditation.  I was so deep within the contemplation of my God Self, I did not hear anyone approaching until a voice spoke to me.
I looked up, and saw an old man with white hair and beard, whom I thought at first sight, was an old prospector, although his clothing was too clean for that occupation.  As he came up to me and held out his hand, that too confirmed my feeling—he was not a laboring man.  We exchanged greetings, chatted for a few moments on generalities, then he turned to me, and said:
"My Friend, I would like to tell you a story.  It won't take long.  I haven't told it to anyone for a long time. I would like to try once more."
By that time I began to have a feeling of intense interest.  It occurred to me he might be thirsty, and as I reached for a cup to get him a drink, from the spring by which we stood, a crystal cup formed within my hand, like the one Saint Germain had held out to me several times.  The old man looked up and with eyes shining and excited, almost shouted:
"It is he! It is he!"
I did not know what to do, so I insisted he drink.  As I looked within the cup, I saw it was filled with the same clear, sparkling Liquid the Master had given me.  The old man grasped it eagerly, and, with an intense expression of the deepest gratitude I have ever seen, drank the contents.  He immediately became very calm and quiet, but with it all a deep, intense sincerity.  I asked him again to tell me the story, and he began by saying:
"My father was a British officer stationed in the Punjab of India where we made our home.  When I was sixteen, he financed a friend who went to South Africa to try his luck in the diamond mines, but my father never heard from him afterward.
"The year I was twenty, a tall, handsome stranger, a man of great wisdom, visited my father at our home. He had come to bring a message from father's friend.
"'I bring you news,' he explained, 'from the friend whom you financed four years ago.  He met with great success on that venture, in fact became very wealthy.  He has recently passed on at the mines, and left no relatives.  His entire fortune has been left to you and in case of your passing, it is to go to your son.  If you desire, I will take charge of the matter and have it transferred at once.'
"'I cannot leave India at the present time,' my father replied, 'for I am on government duty here.  I appreciate greatly your offer to take care of the matter for me.'  I was standing nearby during their conversation, and when they had completed arrangements the stranger turned to me.
"'My son,' he said, 'when you find the man who will offer you a crystal cup of sparkling liquid you will have met the one—who can assist you in raising the body.  I cannot tell you more than this, except that you will find him on a great mountain in North America.  This may seem vague to you now but it is all I can say.'
"The stranger left, and a month later my father, who had ridden out to adjust certain government matters with the natives was shot, and passed on before he could be brought home.  I was an only son, and after another month, mother and I prepared for our return to England.  Just before we left, the same stranger came again, and said, he was ready to transfer father's fortune to me.  I explained, father had been shot.
"'Yes,' the stranger replied, 'when I left two months ago, I knew your father would pass on before my return.  I have arranged for the fortune to be transferred to you, or rather to the Bank of England for you.  Here is money you may wish to use on the journey home, also the papers of transfer, and the credentials you will need at the bank.  Present them, and you will receive custody of your wealth.  Much of it is in diamonds of the first quality.'  I thanked him, and offered to pay for his services and kindness but he replied:
"'Your kind intent is greatly appreciated but that is already adjusted.  I will be happy to accompany you to the steamer at Bombay.'
"The trip revealed to me his great wisdom and beside him I felt like an infant.  I know now that he enveloped me in a Radiation which has stayed with me throughout the years.  He arranged for transportation, accompanied us to the boat, and his last words to me were:
"'Remember—the "Crystal Cup."  Seek and you shall find.'
"After a most wonderful voyage, we arrived at Southampton, went on to London, and presented my credentials to the Bank of England.  The official to whom I presented them remarked:
"'Yes, we were expecting you today.  Here are your bank and check books.'
"I looked at them to see how much my fortune amounted to and was amazed to learn a hundred thousand pounds had been placed to my credit.  Five years later, my mother passed on.  I transferred one half of my wealth to a bank in New York and began the search for 'the man with the Crystal Cup.'
"I can never repeat the disappointments, the trials, the sorrow I have been through but in the face of everything, somehow I could never give up.  The thing which seems so strange to me is, while I have grown old in outer appearance, my energy and strength are as great as ever, sometimes I think greater, than in my fullest youth.
"In years, I am seventy.  Today, I just wanted to follow this trail, and praise God I have found you.  My desire was so great, it was almost irresistible."
"But my good man," I asked, "what am I to do for you?"
"You will know," he replied, "for I know I have made no mistake.  In the heart of this majestic mountain is a Great Power.  I feel it.  Ask God to show you what to do."
Suddenly, I felt the "Mighty God-Power" surging forth so strong, it almost lifted me from the ground.  Making the sign Saint Germain had taught me, I called to God for "Light" and raising my hand in salutation said:
"Mighty God in man and the Universe!  We seek Thy Light!  We seek Thy Wisdom!  We seek Thy Power!  Let Thy Will be done in and for this, My Brother, who has sought and found me to do for him I know not what.  Thou knowest!  Manifest Thy Will through my mind and body, and let whatever is to be done for this Brother—Thy Son—come forth."
As my hand came down, it held the Crystal Cup filled with "Living Liquid-Light."  I offered it to him, and my Mighty God self spoke again.
"Drink without fear.  Thy search is ended."
He drank the contents without a moment's hesitation.  I stepped forward quickly and took both his hands in mine.  Slowly and steadily every vestige of age disappeared from him, and the God in me continued:
"Behold!  Thou art forever free from all earthly limitation.  Ascend now unto the 'Great Host of Light' who await Thee."
Very slowly, he began to rise from the ground, and as he did so, his human garments disappeared, and he became clothed in raiment of glistening white.  I let go his hands.  Then in a voice of deepest Love, he said:
"I shall return to thee, Beloved Brother.  Well shalt thou be repaid for this Transcendent Service.  Thou wert the only one through whom this could be done for me.  Some day, thou shalt see why," and with a happy smile, he disappeared on a Radiant Pathway of "Light."
As the Mighty God-Power Within me receded, I was so astounded, I fell on my knees and offered the deepest prayer of my Life in grateful humility and praise for the privilege of giving such service.
I rose and the Master Saint Germain received me into his wondrous embrace.
"My Beloved Brother!" he said, "I am greatly pleased.  Noble and faithful was your attendance upon the Great God Within you.  Beautifully did you receive your Mighty 'God in Action.'  I do indeed congratulate you.  You will ever be held within Our Embrace, even though outwardly you may not always be aware of it.
"You have become a worthy 'Messenger' of the Great White Brotherhood and the Ascended Host.  Hold close to your Mighty God Self.  Thus, you will ever be ready for service wherever and for whatever is required.  My Love enfolds you until we meet again.  I will keep you informed."
Slowly, I wended my way back to the lodge, every step praise and gratitude to the "One Mighty God" that molds us all into "Eternal Perfection."
More information about Guy Ballard and Unveiled Mysteries may be read in the concluding portion of this 2012 blog article.
These excerpts bring to mind a lecture I attended in Hollywood on May 20, 2006.  Ramtha was 'channeled' by (spoke through) the entranced JZ Knight.  In the lecture that was later given the title "From Suppression to Love and the Power to Change" for a CD recording, Ramtha's first words were: "Greetings and salutations, you beauteous entities, indeed welcome to this esteemed audience."  He repeated the phrase several times with slight variations in the choice of words and then said, "Indeed I am honored to have you here.  Let us have a drink to life.  We change the water that it become the living proclamation to which we say.  And then we drink it into the body and the body is given life truly."
Toxic Stress — What We Can Do to Protect Our Children from The Global Epidemic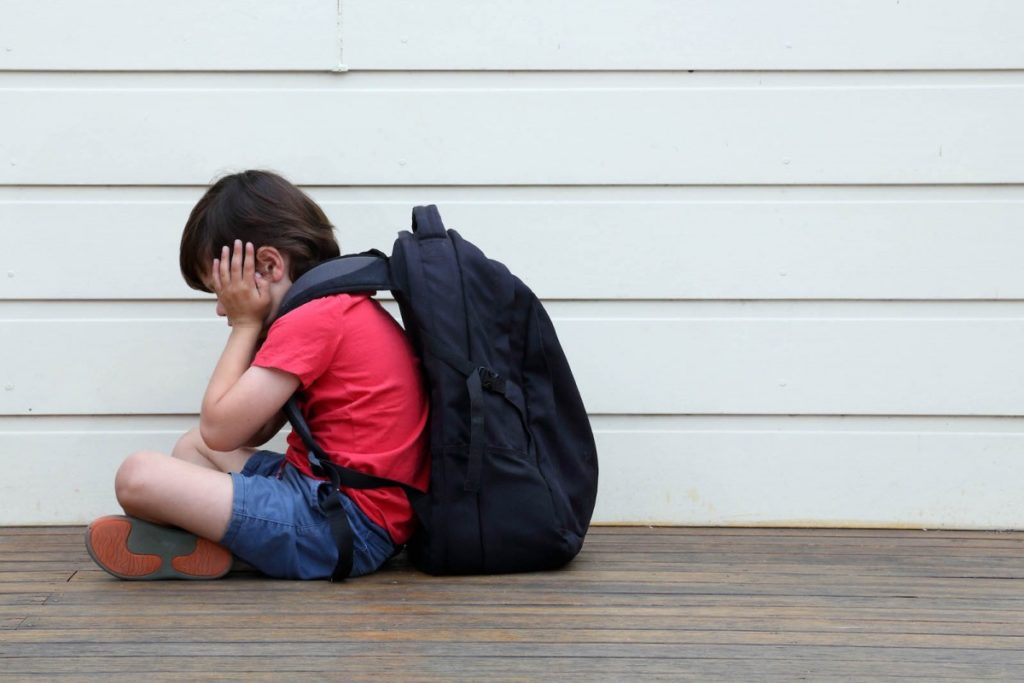 The future of any society depends on its ability to foster the healthy development of the next generation. Extensive research on the biology of stress now shows that healthy development can be derailed by excessive or prolonged activation of stress response systems in the body and brain. Such toxic stress can have damaging effects on learning, behavior, and health across the lifespan.
Learning how to cope with adversity is an important part of healthy child development. When we are threatened, our bodies prepare us to respond by increasing our heart rate, blood pressure, and stress hormones, such as cortisol. When a young child's stress response systems are activated within an environment of supportive relationships with adults, these physiological effects are buffered and brought back down to baseline. The result is the development of healthy stress response systems. However, if the stress response is extreme and long-lasting, and buffering relationships are unavailable to the child, the result can be damaged, weakened systems and brain architecture, with lifelong repercussions.
It's important to distinguish among three kinds of responses to stress: positive, tolerable, and toxic. As described below, these three terms refer to the stress response systems' effects on the body, not to the stressful event or experience itself:
When toxic stress response occurs continually, or is triggered by multiple sources, it can have a cumulative toll on an individual's physical and mental health—for a lifetime. The more adverse experiences in childhood, the greater the likelihood of developmental delays and later health problems, including heart disease, diabetes, substance abuse, and depression. Research also indicates that supportive, responsive relationships with caring adults as early in life as possible can prevent or reverse the damaging effects of toxic stress response.
Questions & Answers
Is all stress damaging?
No. The prolonged activation of the body's stress response systems can be damaging, but some stress is a normal part of life. Learning how to cope with stress is an important part of development. We do not need to worry about positive stress, which is short-lived, or tolerable stress, which is more serious but is buffered by supportive relationships. However, the constant activation of the body's stress response systems due to chronic or traumatic experiences in the absence of caring, stable relationships with adults, especially during sensitive periods of early development, can be toxic to brain architecture and other developing organ systems.
What Causes Stress to Become Toxic
The terms positive, tolerable, and toxic stress refer to the stress response systems' effects on the body, not to the stressful event itself. Because of the complexity of stress response systems, the three levels are not clinically quantifiable—they are simply a way of categorizing the relative severity of responses to stressful conditions. The extent to which stressful events have lasting adverse effects is determined in part by the individual's biological response (mediated by both genetic predispositions and the availability of supportive relationships that help moderate the stress response), and in part by the duration, intensity, timing, and context of the stressful experience.
What Can We DO to Prevent Damage from Toxic Stress Response?
The most effective prevention is to reduce exposure of young children to extremely stressful conditions, such as recurrent abuse, chronic neglect, caregiver mental illness or substance abuse, and/or violence or repeated conflict. Programs or services can remediate the conditions or provide stable, buffering relationships with adult caregivers. Research shows that, even under stressful conditions, supportive, responsive relationships with caring adults as early in life as possible can prevent or reverse the damaging effects of toxic stress response.
When should we worry about toxic stress?
If at least one parent or caregiver is consistently engaged in a caring, supportive relationship with a young child, most stress responses will be positive or tolerable. For example, there is no evidence that, in a secure and stable home, allowing an infant to cry for 20 to 30 minutes while learning to sleep through the night will elicit a toxic stress response. However, there is ample evidence that chaotic or unstable circumstances, such as placing children in a succession of foster homes or displacement due to economic instability or a natural disaster, can result in a sustained, extreme activation of the stress response system.
Stable, loving relationships can buffer against harmful effects by restoring stress response systems to "steady state." When the stressors are severe and long-lasting and adult relationships are unresponsive or inconsistent, it's important for families, friends, and communities to intervene with support, services, and programs that address the source of the stress and the lack of stabilizing relationships in order to protect the child from their damaging effects.
Additional Reading
The JPB Research Network on Toxic Stress, a project of the Center on the Developing Child, is committed to reducing the prevalence of lifelong health impairments caused by toxic stress in early childhood. Its work addresses the need to develop rigorous, versatile methods for identifying young children and adults who experience toxic stress.
Tackling Toxic Stress, a multi-part series of journalistic articles, examines how policymakers, researchers, and practitioners in the field are re-thinking services for children and families based on the science of early childhood development and an understanding of the consequences of adverse early experiences and toxic stress.
Experiment Demonstrates the Deadly Power of Social Compliance
In his 1974 book, Obedience to Authority: An Experimental View, Yale University psychologist Stanley Milgram discusses in detail the findings of his now famous experiment. Milgram demonstrated just how easy it is to convince an ordinary person to commit torture and murder under the instruction of an authority figure.
Intrigued by the role of Nazi military personnel in concentration camps during WWII, Milgram wanted to know how much coercion people needed in order to willingly inflict harm on another person.
"He asked volunteers to deliver an electric shock to a stranger. Unbeknownst to the volunteers, there was no shock—and the people they were shocking were actors pretending to be terribly hurt, even feigning heart attacks. Milgram found that most people would keep delivering the shocks when ordered by a person in a lab coat, even when they believed that person was gravely injured. Only a tiny percentage of people refused." [Source]
The suggested conclusion is that people are inherently unable to think for themselves when given a subordinate role in some authoritarian hierarchy, such as the role of the ordinary citizen in a state-controlled world. A documentary of this experiment can be seen here.
The Milgram study was controversial in that some felt the results were skewed in favor of a predetermined bias. In the fifty-plus years since the experiment, there have been no other major research studies to confirm Milgram's findings. Nevertheless, the presumption that normal people will go as far as to commit murder if they are relieved of responsibility by an authority figure feels inherently truthful in a world of so many organized atrocities.
The question is:
"Can we be manipulated through social pressure to commit murder?" ~Derren Brown
It's an important question at a time when the converging technologies of AI and social media are affecting individual and group psychology in not yet understood ways. British illusionist Derren Brown recently conducted a similar experiment, this time in a feature documentary for Netflix entitled, The Push.
"This show is about how readily we hand over authorship of our lives, everyday, and the dangers of losing that control," says Brown, who organized the reality TV-like experiment in which ordinary people were duped into doing things most of us would never even consider.
At the heart of the experiment lies the powerful effects of social pressure and social compliance, along with the individual's inherent need to belong and fit into society. It also questions the nature of individuality, while demonstrating that many of us simply don't have the courage to assert our own moral courage when faced with even a slight amount of authoritarian pressure.
The Push begins with a phony police officer calling a cafe worker on the phone and in a quick minute, without even a face-to-face interaction, convinces this person to steal a woman's baby. Interestingly, the worker carries out the abduction even while expressing significant hesitance.
The main experiment picks up from there, involving unwitting subjects who are gradually convinced of the need to push another person off of a high-rise building. It's an elaborate setup, which builds upon one small act of compliance after another until the subject is put into a situation where they are encouraged to kill a man they just met.
It's a rather theatrical and unscientific presentation, but the results are noteworthy as three out of four participants actually shove an actor off of a building, believing they are committing murder, after being pressured into it by a small group of others. It's a shocking act of compliance and subservience to the pressures of a peer group and a persistent authority figure.
What we don't know about society today, though, is just how many people are this extremely socially compliant, capable of doing anything to appease the directives of others. As Brown notes, "the more socially compliant a person is, the more likely they are to look to others for signs on how to behave. And the more people, the greater the pressure to join in."
This says a great deal about humans. Are we somehow wired to abandon our own morals and sense of self-integrity for the false belief that fitting into a group is necessary for survival?
A trailer for this show is seen below.
About the Author
Dylan Charles is the editor of Waking Times and co-host of Redesigning Reality, both dedicated to ideas of personal transformation, societal awakening, and planetary renewal. His personal journey is deeply inspired by shamanic plant medicines and the arts of Kung Fu, Qi Gong and Yoga. After seven years of living in Costa Rica, he now lives in the Blue Ridge Mountains, where he practices Brazilian Jiu Jitsu and enjoys spending time with family. He has written hundreds of articles, reaching and inspiring millions of people around the world.
This article (Experiment Demonstrates the Deadly Power of Social Compliance) was originally created and published by Waking Times and is published here under a Creative Commons license with attribution to DylanCharles and WakingTimes.com. It may be re-posted freely with proper attribution, author bio, and this copyright statement.
A Teacher Pens an Open Letter to Students Planning on Walking Out Over Gun Violence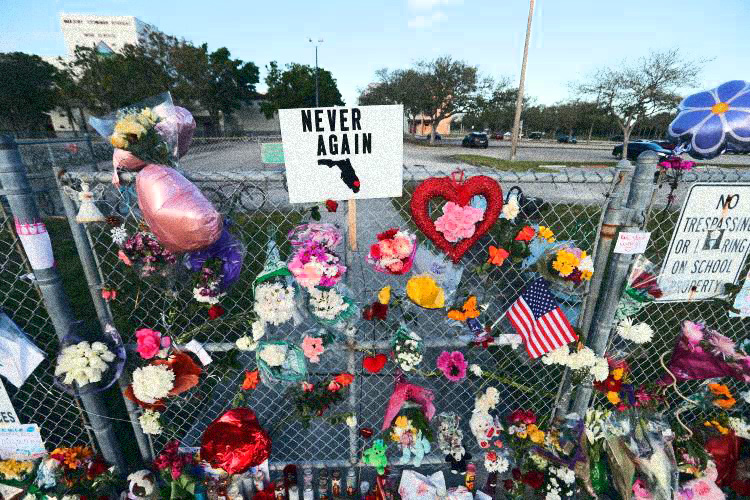 Watching the ensuing debate after the most recent mass shooting feels a bit like being on a merry-go-round, as though we've been here before and said all this before. And that we're just not getting to the core of the issue, but instead just using this as another opportunity to remind people of our fears.
Something is missing from this conversation.
I saw this letter today from a veteran teacher of 24 years to students who are planning walking out of school to protest gun violence, and I thought it got closer to filling in this gap than anything else I've seen in recent weeks.
It's something to consider, at least, even if it doesn't magically solve this problem for us all the way.
"Dear Students,
I know you. I am a retired teacher of 24 years. I have taught you as 7th graders all the way through 12th grade. This is not a tweet or a text. It's called a letter; lengthy and substantial. Do you really want to make a difference? Are you sincere about making your schools safe? Don't walk out, read this instead. Walking out of school is easy compared to what this letter will challenge you to do.
First of all, put down your stupid phone. Look around you at your classmates. Do you see the kid over in the corner, alone? He could likely be our next shooter. He needs a friend. He needs you. Go and talk to him, befriend him. Chances are, he won't be easy to like, but it's mainly because no one has tried to like him. Ask him about him. Get to know him. He's just like you in that respect; he wants someone to recognize him as a fellow human being but few people have ever given him the chance. You can.
Next, see that kid eating lunch all alone? He could likely be our next shooter. Invite him to eat lunch with you. Introduce him into your fold of friends. You'll most likely catch a lot of flack from the friends you eat with because they don't want him upsetting the balance of their social order. After all, who you hang out with is critical to your status, is it not? If status is important to you, don't you think it's important to him also? The only difference being that he has no status because generally, shooters have no friends. Are you serious about wanting to make your school safe? Invite him to your lunch table and challenge your friends to do something meaningful with thirty minutes of their lives each day.
Lastly, are you completely frustrated by that kid who always disrupts your class and is consistently sent to the principal's office? He could likely be our next shooter. Do you know why he causes so much trouble? He initiates disruption because that's the only thing he does that gets him attention, and even bad attention is better than the no attention he receives from you and your classmates. You secretly wish he would get kicked out of school or sent to the alternative disciplinary school so that he wouldn't disrupt your classes anymore, that somehow, he would just disappear. Guess what? He already feels invisible in a school of thousands of classmates, you included. So, before he acts out in your next class, why don't you tell him you'd be willing to help him with the assignment that was just given? Or why don't you ask him to join your study group? If you really want to blow his mind, ask him for help on the assignment. He's never been asked that. Ever.
If you've read this far, you probably really do care about the safety of your school. Don't trust that walking out of school will bring an answer. Gun control or more laws is not, and will not, be the answer. You are the answer. Your greeting, your smile, your gentle human touch is the only thing that can change the world of a desperate classmate who may be contemplating something as horrendous as a school shooting. Look past yourself and look past your phone and look into the eyes of a student who no one else sees. Meet the gaze of a fellow human being desperate to make contact with anyone, even just one person. You. If you really feel the need to walk, walk toward that person. Your new friendship can relieve the heartache of one person and in doing so, possibly prevent the unjustifiable heartache of hundreds of lives in the future. I know you. I trust you. You are the answer.
And teachers, my fellow guardians of our youth, I know you too. I know the desire of wanting to make a difference in a young person's life. I know the thrill of stepping in front of a classroom of students but simultaneously intimidated by the trust bestowed upon you. I also know the crushing, sometimes unbearable responsibility that your shoulders are asked to carry. But that's why you got into teaching, because you have big shoulders. And a big heart. You're overworked (I would add underpaid, but you didn't get into teaching for the pay, so it needn't be said), underappreciated and exhausted. May I add one more item to that list? You're also a miracle waiting to happen in the life of your worst student. He could likely be our next shooter. The next time (and there's always a next time) he's ready to wreak havoc in your classroom, I challenge you to pull him aside and ask him if he's ok, if there is something bothering him and is there anything you can do to help? Your genuine concern for him may be just the miracle he's looking for. The miracle we're all looking for. I know you. I trust you. You are the answer.
A former teacher who is as heartbroken as you and trusting you not to walk out on the real answer,
David (yes, teachers really do have first names) Blair
I found this posted at KTSA.
About the Author
Dylan Charles is the editor of Waking Times and co-host of Redesigning Reality, both dedicated to ideas of personal transformation, societal awakening, and planetary renewal. His personal journey is deeply inspired by shamanic plant medicines and the arts of Kung Fu, Qi Gong and Yoga. After seven years of living in Costa Rica, he now lives in the Blue Ridge Mountains, where he practices Brazilian Jiu Jitsu and enjoys spending time with family. He has written hundreds of articles, reaching and inspiring millions of people around the world.
This article (A Teacher Pens an Open Letter to Students Planning on Walking Out Over Gun Violence) was originally created and published by Waking Times and is published here under a Creative Commons license with attribution to DylanCharles and WakingTimes.com. It may be re-posted freely with proper attribution, author bio, and this copyright statement.