Video: Shocking End Times Prophecy Fulfilled, Enters The New World Order Via West Point
Josey Wales
Propaganda is a form of communication aimed towards influencing the attitude of a population toward some cause or position. The New World Order is coming. Once you understand what this New World Order really is, and how it is being gradually implemented, you will be able to see it progressing in your daily lives!
President Obama is facing criticism for his declaration last week that he would seek a new "international order" (New World Order) with many Americans questioning how much U.S. sovereignty Obama and his the administration are willing to cede in exchange for more global cooperation.
President Obama disclosed his plans to create an "International Order (New World Order) in two seperate speechs once at Palais des Beaux Arts Brussels, Belgium and once at West Point Military Academy Commencement Ceremony. 
Obama, delivering the commencement speech Saturday at the U.S. Military Academy at West Point, said that "stronger International Standards and institutions" and stronger alliances can "resolve" challenges ranging from terrorism to nuclear proliferation to climate change to economic decline. 
"Our adversaries would like to see America sap its strength by overextending our power," Obama said. "So we have to shape an international order that can meet the challenges of our generation."
"Our adversaries would like to see America sap its strength by overextending our power," Obama said. – Meanwhile President Obama buries America with so much DEBT that America will never be able to repay the money it has borrowed.  At the same time Obama reduces the United States Military to  Pre World War II levels. How would our adversaries sap America's strenght? 
Then President Obama goes on to say that efforts by America's armed forces need to be "complemented" with greater Diplomatic Engagement "from grand capitals to dangerous outposts," more humanitarian assistance to needy nations, better communications among intelligence agencies, first responders to act after earthquakes, storms and disease and "law enforcement that can strengthen judicial systems abroad, and protect us at home."
"America has not succeeded by stepping outside the currents of cooperation; we have succeeded by steering those currents in the direction of liberty and justice — so nations thrive by meeting their responsibilities, and face consequences when they don't," he told the graduating class at the military academy. 
 Now what might well be the last remaining superpower is trying to provide covering for a just and prosperous peace in the world.  
"This engagement is not an end in itself. The international order (New World Order) we seek is one that can resolve the challenges of our times — countering violent extremism and insurgency; stopping the spread of nuclear weapons and securing nuclear materials; combating a changing climate and sustaining global growth; helping countries feed themselves and care for their sick; preventing conflict and healing its wounds," President Obama said. 
Obama's address at West Point also drew a split reaction. Conservatives claimed Obama was putting undue faith in global institutions while Progressives said he was rightly turning away from Bush-era policy. 
But his West Point speech struck many as a stretch — particularly since efforts at the United Nations so far have done little to halt nuclear development in Iran and North Korea. 
The commencement address follows Obama's speech at the close of a nuclear security summit in Washington last month in which he said the United States is a superpower "whether we like it or not."
 President Obama's speech to the European Youth in Brussels began with this statement: Leaders and dignitaries of the European Union; representatives of our NATO Alliance; distinguished guests:  We meet here at a moment of testing for Europe and the United States, and for the international order (New World Order) that we have worked for GENERATIONS TO BUILD .
Conclusion of Obama's Brussels speech to the European Youth:
In the end, the success of our ideals comes down to us — including the example of our own lives, our own societies.  We know that there will always be intolerance.  But instead of fearing the immigrant, we can welcome him.  We can insist on policies that benefit the many, not just the few; that an age of globalization and dizzying change opens the door of opportunity to the marginalized, and not just a privileged few.  Instead of targeting our gay and lesbian brothers and sisters, we can use our laws to protect their rights.  Instead of defining ourselves in opposition to others, we can affirm the aspirations that we hold in common.  That's what will make America strong.  That's what will make Europe strong.  That's what makes us who we are.
And just as we meet our responsibilities as individuals, we must be prepared to meet them as nations.  Because we live in a world in which our ideals are going to be challenged again and again by forces that would drag us back into conflict or corruption.  We can't count on others to rise to meet those tests.  The policies of your government, the principles of your European Union, will make a critical difference in whether or not the international order that so many generations before you have strived to create continues to move forward, or whether it retreats.
The New World order has arrived. It all started in 1910, when a group of international bankers secretly met on a small island off the coast of Georgia. Their plan: to formulate a program to destroy the financial structure of America. To do that, they pushed Woodrow Wilson into the presidency; and in 1913, Wilson signed into law, the Federal Reserve Act and the Federal Income Tax. In 1921, these international bankers established the Council on Foreign Relations (CFR).
The U.S. Government took advantage of the CFR's experience in finance and foreign affairs, and one of their study groups, the Advisory Committee on Post-War Foreign Policy, became part of the State Department in 1941. The secret goal of this study group was to condition the Congress, and the people of this country to accept the establishment of the United Nations (UN). The UN, initiated in 1945, does not seek to promote world peace and cooperation– it was the first step towards a one-world government, which is now referred to as the New World Order.
The CFR is a subsidiary of the Round Table Organization, a group of British Elitists controlled by the most powerful family in the world– the Rothschilds, who, through an organization known as the Illuminati, have been controlling world events since 1776. The Illuminati controls world leaders and the money that runs their countries. They can elect a President, and they can kill a President. They can shut-off the oil, and plunge the world into war. Even though they operate under the strictest secrecy, their goals have been known for over 2,000 years.
25_Goals of the Satanic Illuminati New World Order:
1. All men are more easily inclined towards evil than good.
2. Preach Liberalism
3. Use the idea of freedom to bring about 'class wars'
4. Any and all means should be used to reach the Illuminati Goals as they are justified.
5. The right to lie in force.
6. The power of our resources must remain invisible until the very moment it has gained the strength that no cunning or force can undermine it.
7. Avocation of mob psychology to control the masses.
8. Use alcohol, drugs, corruption and all forms of vice to systematically corrupt the youth of the nation.
9. Seize property by any means necessary.
10. Use of slogans such as equity, liberty, fraternity delivered into the mouths of the masses in psychological warfare.
11. War should be directed so that the nations on both sides are placed further in debt and peace conferences conducted so that neither combatant obtains territory rights.
12. Members must use their wealth to have candidates chosen and placed
in public office who will be obedient to their demands and will be used as pawns in the game by those behind the scenes. Their advisors will have been reared and trained from childhood to rule the affairs of the world.
13. Control the press.
14. Agents will come forward after fermenting traumatic situations and appear to be the saviors of the masses.
15. Create industrial depression and financial panic, unemployment, hunger, shortage of food and use this to control the masses or mob and then use the mob to wipe out all those who stand in the way.
16. Infiltrate into the secret Freemasons to use them for Illuminati purposes.
17. Expound the value of systematic deception, use high sounding slogans and phrases and advocate lavish promises to the masses even though they cannot be kept.
18. Detail plans for resolutions, discuss the art of 'street fighting' which is necessary to bring the population into speedy subjection.
19. Use agents as advisors behind the scenes after wars and use secret diplomacy to gain control.
20. Establish huge monopolies that lean toward world government control.
21. Use high taxes and unfair competition to bring about economic ruin by control of raw materials. Organize agitation among the workers and subsidize their competitors.
22. Build up armaments with Police forces and Soldiers sufficient to protect our needs.
23. Members and leaders of the one world government would be appointed
by the directors.
24. Infiltrate into all classes and levels of society and government for the purpose of fooling, bemusing and corrupting the youthful members of society by teaching them theories and principles that we know to be false.
25. National and International laws should be used to destroy civilization and enslave and control the people.
The New World Order has been a hidden agenda of secret societies. The overall plan for world "governance" is a work in progress. It subject to continuous adjustment by the roundtables as history moves on down the line.
The ten global bio-regions, (currently economic and banking regions), have actually have been marked out on a map and given new names. People living inside those new borders are beginning to vaguely realize that their national borders are no longer guarded and becoming quite porous. In spite of nationalistic protests certain boundaries are in many cases just fading away. 
New political boundaries have been mapped out for the world to conform to the global or geo-economic banking regions that are now forming. This New World Order map showing ten geo-political regions was created early in 1941 several months before the Japanese attack on Pearl Harbor. 
The ten future global powers and their eventual leaders have not yet emerged into history. (Dan 7) But they most certainly will. Daniel said that these ten powers would rise up in the latter days of this age. Eventually they would be ruled over by one man, a certain "prince". (See Daniel 9:24,25,26,&27.) 
All countries will loose what ever sovereignty they have left. Becoming part of a global society, one world government. 
For Americans this will be a very traumatic change to their lifestyle. We take our current peace for granted. But let us take a longer historic view. The United States looks like being the last in a long line of western Christian superpowers. Each took their turn in leading the way throughout the centuries.
But this history must unfold. The chronicles of God's people must be written, and they will be written. There will be crises to be sure. And crisis managers will rise up calling for further compromises. The money will not be there to deal. And on a terrible future day the flags and sovereignties of nations will folded up and placed down on the dealing table.
The final world system will then emerge, supposedly to try and deal with all this economic and political turmoil. Strange to say, it will be during this time of chaos that the New World Order, under a covering harlot religious system, a prince will sneak in and assume enormous international powers.
Apparently this coming prince will be quite an impressive and persuasive orator when he comes on the scene. Stepping aside to allow "the lady" to go first will be his subtle move. Working behind the scenes he will be a very capable crisis manager on a global scale. He will pull strings and get things done by treaty, entering into the key places of conflict in the world, not least of which is the Holy Land and the city of Jerusalem. 
All Christians should understand that it will do them no good to fight the beast and the coming New World Order for in the scripture it is written. Revelations 17:17  For God hath put in their hearts to fulfil his will, and to agree, and give their kingdom unto the beast, until the words of God shall be fulfilled.
Jesus is coming, evil shall soon taste the rath of the Lord our God. 
Critical Reads: More News mainstream Media Chooses To Ignore By Josey Wales, Click Here!
For years, constitution. leaders in education, industry, the media, banking, etc., have promoted those with the same Weltanschauung (world view) as theirs. Of course, someone might say that just because individuals promote their friends doesn't constitute a conspiracy. That's true in the usual sense. However, it does represent an "open conspiracy," as described by noted Fabian Socialist H.G. Wells in The Open Conspiracy: Blue Prints for a World Revolution (1928).
In 1913, prior to the passage of the Federal Reserve Act President Wilson's The New Freedom was published, in which he revealed:
"Since I entered politics, I have chiefly had men's views confided to me privately. Some of the biggest men in the U. S., in the field of commerce and manufacturing, are afraid of somebody, are afraid of something. They know that there is a power somewhere so organized, so subtle, so watchful, so interlocked, so complete, so pervasive, that they had better not speak above their breath when they speak in condemnation of it."
On November 21, 1933, President Franklin Roosevelt wrote a letter to Col. Edward Mandell House, President Woodrow Wilson's close advisor:
"The real truth of the matter is, as you and I know, that a financial element in the larger centers has owned the Government ever since the days of Andrew Jackson… "
That there is such a thing as a cabal of power brokers who control government behind the scenes has been detailed several times in this century by credible sources. Professor Carroll Quigley was Bill Clinton's mentor at Georgetown University. President Clinton has publicly paid homage to the influence Professor Quigley had on his life. In Quigley's magnum opus Tragedy and Hope (1966), he states:
"There does exist and has existed for a generation, an international … network which operates, to some extent, in the way the radical right believes the Communists act. In fact, this network, which we may identify as the Round Table Groups, has no aversion to cooperating with the Communists, or any other groups and frequently does so. I know of the operations of this network because I have studied it for twenty years and was permitted for two years, in the early 1960s, to examine its papers and secret records. I have no aversion to it or to most of its aims and have, for much of my life, been close to it and to many of its instruments. I have objected, both in the past and recently, to a few of its policies… but in general my chief difference of opinion is that it wishes to remain unknown, and I believe its role in history is significant enough to be known."
Even talk show host Rush Limbaugh, an outspoken critic of anyone claiming a push for global government, said on his February 7, 1995 program:
"You see, if you amount to anything in Washington these days, it is because you have been plucked or handpicked from an Ivy League school — Harvard, Yale, Kennedy School of Government — you've shown an aptitude to be a good Ivy League type, and so you're plucked so-to-speak, and you are assigned success. You are assigned a certain role in government somewhere, and then your success is monitored and tracked, and you go where the pluckers and the handpickers can put you."
On May 4, 1993, Council on Foreign Relations (CFR) president Leslie Gelb said on The Charlie Rose Show that:
"… you [Charlie Rose] had me on [before] to talk about the New World Order! I talk about it all the time. It's one world now. The Council [CFR] can find, nurture, and begin to put people in the kinds of jobs this country needs. And that's going to be one of the major enterprises of the Council under me."
Previous CFR chairman, John J. McCloy (1953-70), actually said they have been doing this since the 1940s (and before).
The thrust towards global government can be well-documented but at the end of the twentieth century it does not look like a traditional conspiracy in the usual sense of a secret cabal of evil men meeting clandestinely behind closed doors. Rather, it is a "networking" of like-minded individuals in high places to achieve a common goal, as described in Marilyn Ferguson's 1980 insider classic, The Aquarian Conspiracy.
Perhaps the best way to relate this would be a brief history of the New World Order, not in our words but in the words of those who have been striving to make it real.
1912 – Colonel Edward M. House, a close advisor of President Woodrow Wilson, publishes Phillip Dru: Administrator in which he promotes "socialism as dreamed of by Karl Marx."
1913 – The Federal Reserve (neither federal nor a reserve) is created. It was planned at a secret meeting in 1910 on Jekyl Island, Georgia by a group of bankers and politicians, including Col. House. This transferred the power to create money from the American government to a private group of bankers. It is probably the largest generator of debt in the world.
May 30, 1919 – Prominent British and American personalities establish the Royal Institute of International Affairs in England and the Institute of International Affairs in the U.S. at a meeting arranged by Col. House attended by various Fabian socialists, including noted economist John Maynard Keynes. Two years later, Col. House reorganizes the Institute of International Affairs into the Council on Foreign Relations (CFR).
December 15, 1922 – The CFR endorses World Government in its magazine Foreign Affairs. Author Philip Kerr, states:
"Obviously there is going to be no peace or prosperity for mankind as long as [the earth] remains divided into 50 or 60 independent states until some kind of international system is created… The real problem today is that of the world government."
1928 — The Open Conspiracy: Blue Prints for a World Revolution by H.G. Wells is published. A former Fabian Socialist, Wells writes:
"The political world of the … Open Conspiracy must weaken, efface, incorporate and supersede existing governments… The Open Conspiracy is the natural inheritor of socialist and communist enthusiasms; it may be in control of Moscow before it is in control of New York… The character of the Open Conspiracy will now be plainly displayed… It will be a world religion."
1931 – Students at the Lenin School of Political Warfare in Moscow are taught:
"One day we shall start to spread the most theatrical peace movement the world has ever seen. The capitalist countries, stupid and decadent … will fall into the trap offered by the possibility of making new friends. Our day will come in 30 years or so… The bourgeoisie must be lulled into a false sense of security."
1931 – In a speech to the Institute for the Study of International Affairs at Copenhagen) historian Arnold Toyee said:
"We are at present working discreetly with all our might to wrest this mysterious force called sovereignty out of the clutches of the local nation states of the world. All the time we are denying with our lips what we are doing with our hands…."
1932 – New books are published urging World Order:
Toward Soviet America by William Z. Foster. Head of the Communist Party USA, Foster indicates that a National Department of Education would be one of the means used to develop a new socialist society in the U.S.
The New World Order by F.S. Marvin, describing the League of Nations as the first attempt at a New World Order. Marvin says, "nationality must rank below the claims of mankind as a whole."
Dare the School Build a New Social Order? is published. Educator author George Counts asserts that:
"… the teachers should deliberately reach for power and then make the most of their conquest" in order to "influence the social attitudes, ideals and behavior of the coming generation… The growth of science and technology has carried us into a new age where ignorance must be replaced by knowledge, competition by cooperation, trust in Providence by careful planning and private capitalism by some form of social economy."
1933 – The first Humanist Manifesto is published. Co-author John Dewey, the noted philosopher and educator, calls for a synthesizing of all religions and "a socialized and cooperative economic order." Co-signer C.F. Potter said in 1930:
"Education is thus a most powerful ally of humanism, and every American public school is a school of humanism. What can the theistic Sunday schools, meeting for an hour once a week, teaching only a fraction of the children, do to stem the tide of a five-day program of humanistic teaching?"
1933 — The Shape of Things to Come by H.G. Wells is published. Wells predicts a second world war around 1940, originating from a German-Polish dispute. After 1945 there would be an increasing lack of public safety in "criminally infected" areas. The plan for the "Modern World-State" would succeed on its third attempt (about 1980), and come out of something that occurred in Basra, Iraq. The book also states,
"Although world government had been plainly coming for some years, although it had been endlessly feared and murmured against, it found no opposition prepared anywhere."
1934 — The Externalization of the Hierarchy by Alice A. Bailey is published. Bailey is an occultist, whose works are channeled from a spirit guide, the Tibetan Master [demon spirit] Djwahl Kuhl. Bailey uses the phrase "points of light" in connection with a "New Group of World Servers" and claims that 1934 marks the beginning of "the organizing of the men and women… group work of a new order… [with] progress defined by service… the world of the Brotherhood… the Forces of Light… [and] out of the spoliation of all existing culture and civilization, the new world order must be built."
The book is published by the Lucis Trust, incorporated originally in New York as the Lucifer Publishing Company. Lucis Trust is a United Nations NGO and has been a major player at the recent U.N. summits. Later Assistant Secretary General of the U.N. Robert Mueller would credit the creation of his World Core Curriculum for education to the underlying teachings of Djwahl Kuhl via Alice Bailey's writings on the subject.
1932 — Plan for Peace by American Birth Control League founder Margaret Sanger (1921) is published. She calls for coercive sterilization, mandatory segregation, and rehabilitative concentration camps for all "dysgenic stocks" including Blacks, Hispanics, American Indians and Catholics.
October 28, 1939 – In an address by John Foster Dulles, later U.S. Secretary of State, he proposes that America lead the transition to a new order of less independent, semi-sovereign states bound together by a league or federal union.
1939 — New World Order by H. G. Wells proposes a collectivist one-world state"' or "new world order" comprised of "socialist democracies." He advocates "universal conscription for service" and declares that "nationalist individualism… is the world's disease." He continues:
"The manifest necessity for some collective world control to eliminate warfare and the less generally admitted necessity for a collective control of the economic and biological life of mankind, are aspects of one and the same process." He proposes that this be accomplished through "universal law" and propaganda (or education)."
1940 — The New World Order is published by the Carnegie Endowment for International Peace and contains a select list of references on regional and world federation, together with some special plans for world order after the war.
December 12, 1940 — In The Congressional Record an article entitled A New World Order John G. Alexander calls for a world federation.
1942 – The leftist Institute of Pacific Relations publishes Post War Worlds by P.E. Corbett:
"World government is the ultimate aim… It must be recognized that the law of nations takes precedence over national law… The process will have to be assisted by the deletion of the nationalistic material employed in educational textbooks and its replacement by material explaining the benefits of wiser association."
June 28, 1945 – President Truman endorses world government in a speech:
"It will be just as easy for nations to get along in a republic of the world as it is for us to get along in a republic of the United States."
October 24, 1945 – The United Nations Charter becomes effective. Also on October 24, Senator Glen Taylor (D-Idaho) introduces Senate Resolution 183 calling upon the U.S. Senate to go on record as favoring creation of a world republic including an international police force.
1946 – Alger Hiss is elected President of the Carnegie Endowment for International Peace. Hiss holds this office until 1949. Early in 1950, he is convicted of perjury and sentenced to prison after a sensational trial and Congressional hearing in which Whittaker Chambers, a former senior editor of Time, testifies that Hiss was a member of his Communist Party cell.
1946 — The Teacher and World Government by former editor of the NEA Journal (National Education Association) Joy Elmer Morgan is published. He says:
"In the struggle to establish an adequate world government, the teacher… can do much to prepare the hearts and minds of children for global understanding and cooperation… At the very heart of all the agencies which will assure the coming of world government must stand the school, the teacher, and the organized profession."
1947 – The American Education Fellowship, formerly the Progressive Education Association, organized by John Dewey, calls for the:
"… establishment of a genuine world order, an order in which national sovereignty is subordinate to world authority… "
October, 1947 – NEA Associate Secretary William Carr writes in the NEA Journal that teachers should:
"… teach about the various proposals that have been made for the strengthening of the United Nations and the establishment of a world citizenship and world government."
1948 — Walden II by behavioral psychologist B.F. Skinner proposes "a perfect society or new and more perfect order" in which children are reared by the State, rather than by their parents and are trained from birth to demonstrate only desirable behavior and characteristics. Skinner's ideas would be widely implemented by educators in the 1960s, 70s, and 80s as Values Clarification and Outcome Based Education.
July, 1948 – Britain's Sir Harold Butler, in the CFR's Foreign Affairs, sees "a New World Order" taking shape:
"How far can the life of nations, which for centuries have thought of themselves as distinct and unique, be merged with the life of other nations? How far are they prepared to sacrifice a part of their sovereignty without which there can be no effective economic or political union?… Out of the prevailing confusion a new world is taking shape… which may point the way toward the new order… That will be the beginning of a real United Nations, no longer crippled by a split personality, but held together by a common faith."
1948 – UNESCO president and Fabian Socialist, Sir Julian Huxley, calls for a radical eugenic policy in UNESCO: Its Purpose and Its Philosophy. He states:
"Thus, even though it is quite true that any radical eugenic policy of controlled human breeding will be for many years politically and psychologically impossible, it will be important for UNESCO to see that the eugenic problem is examined with the greatest care and that the public mind is informed of the issues at stake that much that is now unthinkable may at least become thinkable."
1948 – The preliminary draft of a World Constitution is published by U.S. educators advocating regional federation on the way toward world federation or government with England incorporated into a European federation.
The Constitution provides for a "World Council" along with a "Chamber of Guardians" to enforce world law. Also included is a "Preamble" calling upon nations to surrender their arms to the world government, and includes the right of this "Federal Republic of the World" to seize private property for federal use.
February 9, 1950 – The Senate Foreign Relations Subcommittee introduces Senate Concurrent Resolution 66 which begins:
"Whereas, in order to achieve universal peace and justice, the present Charter of the United Nations should be changed to provide a true world government constitution."
The resolution was first introduced in the Senate on September 13, 1949 by Senator Glen Taylor (D-Idaho). Senator Alexander Wiley (R-Wisconsin) called it "a consummation devoutly to be wished for" and said, "I understand your proposition is either change the United Nations, or change or create, by a separate convention, a world order." Senator Taylor later stated:
"We would have to sacrifice considerable sovereignty to the world organization to enable them to levy taxes in their own right to support themselves."
1950 – In testimony before the Senate Foreign Relations Committee, international financier James P Warburg said:
"we shall have a world government, whether or not we like it. The question is only whether world government will be achieved by consent or by conquest."
April 12, 1952 – John Foster Dulles, later to become Secretary of State, says in a speech to the American Bar Association in Louisville, Kentucky, that "treaty laws can override the Constitution." He says treaties can take power away from Congress and give them to the President. They can take powers from the States and give them to the Federal Government or to some international body and they can cut across the rights given to the people by their constitutional Bill of Rights. A Senate amendment, proposed by GOP Senator John Bricker, would have provided that no treaty could supersede the Constitution, but it fails to pass by one vote.
1954 – Prince Bernhard of the Netherlands establishes the Bilderbergers, international politicians and bankers who meet secretly on an annual basis.
1954 – H. Rowan Gaither, Jr., President – Ford Foundation said to Norman Dodd of the Congressional Reese Commission:
"… all of us here at the policy-making level have had experience with directives… from the White House… . The substance of them is that we shall use our grant-making power so as to alter our life in the United States that we can be comfortably merged with the Soviet Union."
1954 – Senator William Jenner said:
"Today the path to total dictatorship in the United States can be laid by strictly legal means, unseen and unheard by the Congress, the President, or the people… outwardly we have a Constitutional government. We have operating within our government and political system, another body representing another form of government, a bureaucratic elite which believes our Constitution is outmoded and is sure that it is the winning side…. All the strange developments in the foreign policy agreements may be traced to this group who are going to make us over to suit their pleasure…. This political action group has its own local political support organizations, its own pressure groups, its own vested interests, its foothold within our government, and its own propaganda apparatus."
1958 — World Peace through World Law is published, where authors Grenville Clark and Louis Sohn advocate using the U.N. as a governing body for the world, world disarmament, a world police force and legislature.
1959 – The Council on Foreign Relations calls for a New International Order Study Number 7, issued on November 25, advocated:
"… new international order [which] must be responsive to world aspirations for peace, for social and economic change… an international order… including states labeling themselves as 'socialist' [communist]."
1959 – The World Constitution and Parliament Association is founded which later develops a Diagram of World Government under the Constitution for the Federation of Earth.
1959 — The Mid-Century Challenge to U.S. Foreign Policy is published, sponsored by the Rockefeller Brothers' Fund. It explains that the U.S.:
"… cannot escape, and indeed should welcome… the task which history has imposed on us. This is the task of helping to shape a new world order in all its dimensions — spiritual, economic, political, social."
September 9, 1960 – President Eisenhower signs Senate Joint Resolution 170, promoting the concept of a federal Atlantic Union. Pollster and Atlantic Union Committee treasurer, Elmo Roper, later delivers an address titled, The Goal Is Government of All the World, in which he states:
"For it becomes clear that the first step toward World Government cannot be completed until we have advanced on the four fronts: the economic, the military, the political and the social."
1961 – The U.S. State Department issues a plan to disarm all nations and arm the United Nations. State Department Document Number 7277 is entitled Freedom From War: The U.S. Program for General and Complete Disarmament in a Peaceful World. It details a three-stage plan to disarm all nations and arm the U.N. with the final stage in which "no state would have the military power to challenge the progressively strengthened U.N. Peace Force."
March 1, 1962 – Sen. Clark speaking on the floor of the Senate about PL 87-297 which calls for the disbanding of all armed forces and the prohibition of their re-establishment in any form whatsoever. "… This program is the fixed, determined and approved policy of the government of the United States."
1962 — New Calls for World Federalism. In a study titled, A World Effectively Controlled by the United Nations, CFR member Lincoln Bloomfield states:
"… if the communist dynamic was greatly abated, the West might lose whatever incentive it has for world government."
The Future of Federalism by author Nelson Rockefeller is published. The one-time Governor of New York, claims that current events compellingly demand a "new world order," as the old order is crumbling, and there is "a new and free order struggling to be born." Rockefeller says there is:
"a fever of nationalism… [but] the nation-state is becoming less and less competent to perform its international political tasks….These are some of the reasons pressing us to lead vigorously toward the true building of a new world order… [with] voluntary service… and our dedicated faith in the brotherhood of all mankind…. Sooner perhaps than we may realize… there will evolve the bases for a federal structure of the free world."
1963 – J. William Fulbright, Chairman of the Senate Foreign Relations Committee speaks at a symposium sponsored by the Fund for the Republic, a left-wing project of the Ford Foundation:
"The case for government by elites is irrefutable… government by the people is possible but highly improbable."
1964 – Taxonomy of Educational Objectives, Handbook II is published. Author Benjamin Bloom states:
"… a large part of what we call 'good teaching' is the teacher's ability to attain affective objectives through challenging the students' fixed beliefs."
His Outcome-Based Education (OBE) method of teaching would first be tried as Mastery Learning in Chicago schools. After five years, Chicago students' test scores had plummeted causing outrage among parents. OBE would leave a trail of wreckage wherever it would be tried and under whatever name it would be used. At the same time, it would become crucial to globalists for overhauling the education system to promote attitude changes among school students.
1964 — Visions of Order by Richard Weaver is published. He describes:
"progressive educators as a 'revolutionary cabal' engaged in 'a systematic attempt to undermine society's traditions and beliefs.'"
1967 – Richard Nixon calls for New World Order. In Asia after Vietnam, in the October issue of Foreign Affairs, Nixon writes of nations' dispositions to evolve regional approaches to development needs and to the evolution of a "new world order."
1968 – Joy Elmer Morgan, former editor of the NEA Journal publishes The American Citizens Handbook in which he says:
"the coming of the United Nations and the urgent necessity that it evolve into a more comprehensive form of world government places upon the citizens of the United States an increased obligation to make the most of their citizenship which now widens into active world citizenship."
July 26, 1968 – Nelson Rockefeller pledges support of the New World Order. In an Associated Press report, Rockefeller pledges that, "as President, he would work toward international creation of a new world order."
1970 – Education and the mass media promote world order. In Thinking About A New World Order for the Decade 1990, author Ian Baldwin, Jr. asserts that:
"… the World Law Fund has begun a worldwide research and educational program that will introduce a new, emerging discipline — world order — into educational curricula throughout the world… and to concentrate some of its energies on bringing basic world order concepts into the mass media again on a worldwide level."
1972 – President Nixon visits China. In his toast to Chinese Premier Chou En-lai, former CFR member and now President, Richard Nixon, expresses "the hope that each of us has to build a new world order."
May 18, 1972 – In speaking of the coming of world government, Roy M. Ash, director of the Office of Management and Budget, declares that:
"within two decades the institutional framework for a world economic community will be in place… [and] aspects of individual sovereignty will be given over to a supernational authority."
1973 – The Trilateral Commission is established. Banker David Rockefeller organizes this new private body and chooses Zbigniew Brzezinski, later National Security Advisor to President Carter, as the Commission's first director and invites Jimmy Carter to become a founding member.
1973 — Humanist Manifesto II is published:
"The next century can be and should be the humanistic century… we stand at the dawn of a new age… a secular society on a planetary scale…. As non-theists we begin with humans not God, nature not deity… we deplore the division of humankind on nationalistic grounds…. Thus we look to the development of a system of world law and a world order based upon transnational federal government…. The true revolution is occurring."
April, 1974 – Former U. S. Deputy Assistant Secretary of State, Trilateralist and CFR member Richard Gardner's article The Hard Road to World Order is published in the CFR's Foreign Affairs where he states that:
"the 'house of world order' will have to be built from the bottom up rather than from the top down… but an end run around national sovereignty, eroding it piece by piece, will accomplish much more than the old-fashioned frontal assault."
1974 – The World Conference of Religion for Peace, held in Louvain, Belgium is held. Douglas Roche presents a report entitled We Can Achieve a New World Order.
The U.N. calls for wealth redistribution: In a report entitled New International Economic Order, the U.N. General Assembly outlines a plan to redistribute the wealth from the rich to the poor nations.
1975 – A study titled, A New World Order, is published by the Center of International Studies, Woodrow Wilson School of Public and International Studies, Princeton University.
1975 – In Congress, 32 Senators and 92 Representatives sign A Declaration of Interdependence, written by historian Henry Steele Commager. The Declaration states that:
"we must join with others to bring forth a new world order… Narrow notions of national sovereignty must not be permitted to curtail that obligation."
Congresswoman Marjorie Holt refuses to sign the Declaration saying:
"It calls for the surrender of our national sovereignty to international organizations. It declares that our economy should be regulated by international authorities. It proposes that we enter a 'new world order' that would redistribute the wealth created by the American people."
1975 – Retired Navy Admiral Chester Ward, former Judge Advocate General of the U.S. Navy and former CFR member, writes in a critique that the goal of the CFR is the "submergence of U. S. sovereignty and national independence into an all powerful one-world government… "
1975 — Kissinger on the Couch is published. Authors Phyllis Schlafly and former CFR member Chester Ward state:
"Once the ruling members of the CFR have decided that the U.S. government should espouse a particular policy, the very substantial research facilities of the CFR are put to work to develop arguments, intellectual and emotional, to support the new policy and to confound, discredit, intellectually and politically, any opposition… "
1976 – RIO: Reshaping the International Order is published by the globalist Club of Rome, calling for a new international order, including an economic redistribution of wealth.
1977 – The Third Try at World Order is published. Author Harlan Cleveland of the Aspen Institute for Humanistic Studies calls for:
"changing Americans' attitudes and institutions" for "complete disarmament (except for international soldiers)" and "for individual entitlement to food, health and education."
1977 — Imperial Brain Trust by Laurence Shoup and William Minter is published. The book takes a critical look at the Council on Foreign Relations with chapters such as: Shaping a New World Order: The Council's Blueprint for Global Hegemony, 1939-1944 and Toward the 1980′s: The Council's Plans for a New World Order.
1977 — The Trilateral Connection appears in the July edition of Atlantic Monthly. Written by Jeremiah Novak, it says:
"For the third time in this century, a group of American schools, businessmen, and government officials is planning to fashion a New World Order… "
1977 – Leading educator Mortimer Adler publishes Philosopher at Large in which he says:
"… if local civil government is necessary for local civil peace, then world civil government is necessary for world peace."
1979 – Barry Goldwater, retiring Republican Senator from Arizona, publishes his autobiography With No Apologies. He writes:
"In my view The Trilateral Commission represents a skillful, coordinated effort to seize control and consolidate the four centers of power — political, monetary, intellectual, and ecclesiastical. All this is to be done in the interest of creating a more peaceful, more productive world community. What the Trilateralists truly intend is the creation of a worldwide economic power superior to the political governments of the nation-states involved. They believe the abundant materialism they propose to create will overwhelm existing differences. As managers and creators of the system they will rule the future."
1984 — The Power to Lead is published. Author James McGregor Burns admits:
"The framers of the U.S. constitution have simply been too shrewd for us. The have outwitted us. They designed separate institutions that cannot be unified by mechanical linkages, frail bridges, tinkering. If we are to 'turn the Founders upside down' — we must directly confront the constitutional structure they erected."
1985 – Norman Cousins, the honorary chairman of Planetary Citizens for the World We Chose, is quoted in Human Events:
"World government is coming, in fact, it is inevitable. No arguments for or against it can change that fact."
Cousins was also president of the World Federalist Association, an affiliate of the World Association for World Federation (WAWF), headquartered in Amsterdam. WAWF is a leading force for world federal government and is accredited by the U.N. as a Non-Governmental Organization.
1987 — The Secret Constitution and the Need for Constitutional Change is sponsored in part by the Rockefeller Foundation. Some thoughts of author Arthur S. Miller are:
"… a pervasive system of thought control exists in the United States… the citizenry is indoctrinated by employment of the mass media and the system of public education… people are told what to think about… the old order is crumbling… Nationalism should be seen as a dangerous social disease… A new vision is required to plan and manage the future, a global vision that will transcend national boundaries and eliminate the poison of nationalistic solutions… a new Constitution is necessary."
1988 – Former Under-secretary of State and CFR member George Ball in a January 24 interview in the New York Times says:
"The Cold War should no longer be the kind of obsessive concern that it is. Neither side is going to attack the other deliberately… If we could internationalize by using the U.N. in conjunction with the Soviet Union, because we now no longer have to fear, in most cases, a Soviet veto, then we could begin to transform the shape of the world and might get the U.N. back to doing something useful… Sooner or later we are going to have to face restructuring our institutions so that they are not confined merely to the nation-states. Start first on a regional and ultimately you could move to a world basis."
December 7, 1988 – In an address to the U.N., Mikhail Gorbachev calls for mutual consensus:
"World progress is only possible through a search for universal human consensus as we move forward to a new world order."
May 12, 1989 – President Bush invites the Soviets to join World Order. Speaking to the graduating class at Texas A&M University, Mr. Bush states that the United States is ready to welcome the Soviet Union "back into the world order."
1989 – Carl Bernstein's (Woodward and Bernstein of Watergate fame) book Loyalties: A Son's Memoir is published. His father and mother had been members of the Communist party. Bernstein's father tells his son about the book:
"You're going to prove [Sen. Joseph] McCarthy was right, because all he was saying is that the system was loaded with Communists. And he was right… I'm worried about the kind of book you're going to write and about cleaning up McCarthy. The problem is that everybody said he was a liar; you're saying he was right… I agree that the Party was a force in the country."
1990 — The World Federalist Association faults the American press. Writing in their Summer/Fall newsletter, Deputy Director Eric Cox describes world events over the past year or two and declares:
"It's sad but true that the slow-witted American press has not grasped the significance of most of these developments. But most federalists know what is happening… And they are not frightened by the old bug-a-boo of sovereignty."
September 11, 1990 – President Bush calls the Gulf War an opportunity for the New World Order. In an address to Congress entitled Toward a New World Order, Mr. Bush says:
"The crisis in the Persian Gulf offers a rare opportunity to move toward an historic period of cooperation. Out of these troubled times… a new world order can emerge in which the nations of the world, east and west, north and south, can prosper and live in harmony…. Today the new world is struggling to be born."
September 25, 1990 – In an address to the U.N., Soviet Foreign Minister Eduard Shevardnadze describes Iraq's invasion of Kuwait as "an act of terrorism [that] has been perpetrated against the emerging New World Order." On December 31, Gorbachev declares that the New World Order would be ushered in by the Gulf Crisis.
October 1, 1990 – In a U.N. address, President Bush speaks of the:
"… collective strength of the world community expressed by the U.N. … an historic movement towards a new world order… a new partnership of nations… a time when humankind came into its own… to bring about a revolution of the spirit and the mind and begin a journey into a… new age."
1991 – Author Linda MacRae-Campbell publishes How to Start a Revolution at Your School in the publication In Context. She promotes the use of "change agents" as "self-acknowledged revolutionaries" and "co-conspirators."
1991 – President Bush praises the New World Order in a State of Union Message:
"What is at stake is more than one small country, it is a big idea — a new world order… to achieve the universal aspirations of mankind… based on shared principles and the rule of law…. The illumination of a thousand points of light…. The winds of change are with us now."
February 6, 1991 – President Bush tells the Economic Club of New York:
"My vision of a new world order foresees a United Nations with a revitalized peacekeeping function."
June, 1991 – The Council on Foreign Relations co-sponsors an assembly Rethinking America's Security: Beyond Cold War to New World Order which is attended by 65 prestigious members of government, labor, academia, the media, military, and the professions from nine countries. Later, several of the conference participants joined some 100 other world leaders for another closed door meeting of the Bilderberg Society in Baden Baden, Germany. The Bilderbergers also exert considerable clout in determining the foreign policies of their respective governments. While at that meeting, David Rockefeller said in a speech:
"We are grateful to the Washington Post, The New York Times, Time Magazine and other great publications whose directors have attended our meetings and respected their promises of discretion for almost forty years. It would have been impossible for us to develop our plan for the world if we had been subjected to the lights of publicity during those years. But, the world is now more sophisticated and prepared to march towards a world government. The supranational sovereignty of an intellectual elite and world bankers is surely preferable to the national auto-determination practiced in past centuries."
July, 1991 – The Southeastern World Affairs Institute discusses the New World Order. In a program, topics include, Legal Structures for a New World Order and The United Nations: From its Conception to a New World Order. Participants include a former director of the U.N.'s General Legal Division, and a former Secretary General of International Planned Parenthood.
Late July, 1991 – On a Cable News Network program, CFR member and former CIA director Stansfield Turner (Rhodes scholar), when asked about Iraq, responded:
"We have a much bigger objective. We've got to look at the long run here. This is an example — the situation between the United Nations and Iraq — where the United Nations is deliberately intruding into the sovereignty of a sovereign nation… Now this is a marvelous precedent (to be used in) all countries of the world… "
October 29, 1991 – David Funderburk, former U. S. Ambassador to Romania, tells a North Carolina audience:
"George Bush has been surrounding himself with people who believe in one-world government. They believe that the Soviet system and the American system are converging." The vehicle to bring this about, said Funderburk, is the United Nations, "the majority of whose 166 member states are socialist, atheist, and anti-American."
Funderburk served as ambassador in Bucharest from 1981 to 1985, when he resigned in frustration over U.S. support of the oppressive regime of the late Rumanian dictator, Nicolae Ceausescu.
October 30, 1991: – President Gorbachev at the Middle East Peace Talks in Madrid states:
"We are beginning to see practical support. And this is a very significant sign of the movement towards a new era, a new age… We see both in our country and elsewhere… ghosts of the old thinking… When we rid ourselves of their presence, we will be better able to move toward a new world order… relying on the relevant mechanisms of the United Nations."
Elsewhere, in Alexandria, Virginia, Elena Lenskaya, Counsellor to the Minister of Education of Russia, delivers the keynote address for a program titled, Education for a New World Order.
1992 — The Twilight of Sovereignty by CFR member (and former Citicorp Chairman) Walter Wriston is published, in which he claims:
"A truly global economy will require … compromises of national sovereignty… There is no escaping the system."
1992 — The United Nations Conference on Environment and Development (UNCED) Earth Summit takes place in Rio de Janeiro this year, headed by Conference Secretary-General Maurice Strong. The main products of this summit are the Biodiversity Treaty and Agenda 21, which the U.S. hesitates to sign because of opposition at home due to the threat to sovereignty and economics. The summit says the first world's wealth must be transferred to the third world.
July 20, 1992 – Time magazine publishes The Birth of the Global Nation by Strobe Talbott, Rhodes Scholar, roommate of Bill Clinton at Oxford University, CFR Director, and Trilateralist, in which he writes:
"All countries are basically social arrangements… No matter how permanent or even sacred they may seem at any one time, in fact they are all artificial and temporary… Perhaps national sovereignty wasn't such a great idea after all… But it has taken the events in our own wondrous and terrible century to clinch the case for world government."
As an editor of Time, Talbott defended Clinton during his presidential campaign. He was appointed by President Clinton as the number two person at the State Department behind Secretary of State Warren Christopher, former Trilateralist and former CFR Vice-Chairman and Director. Talbott was confirmed by about two-thirds of the U.S. Senate despite his statement about the unimportance of national sovereignty.
September 29, 1992 – At a town hall meeting in Los Angeles, Trilateralist and former CFR president Winston Lord delivers a speech titled Changing Our Ways: America and the New World, in which he remarks:
"To a certain extent, we are going to have to yield some of our sovereignty, which will be controversial at home… [Under] the North American Free Trade Agreement (NAFTA)… some Americans are going to be hurt as low-wage jobs are taken away."
Lord became an Assistant Secretary of State in the Clinton administration.
1992 – President Bush addressing the General Assembly of the U.N said:
"It is the sacred principles enshrined in the United Nations charter to which the American people will henceforth pledge their allegiance."
Winter, 1992-93 – The CFR's Foreign Affairs publishes Empowering the United Nations by U.N. Secretary General Boutros-Boutros Ghali, who asserts:
"It is undeniable that the centuries-old doctrine of absolute and exclusive sovereignty no longer stands… Underlying the rights of the individual and the rights of peoples is a dimension of universal sovereignty that resides in all humanity… It is a sense that increasingly finds expression in the gradual expansion of international law… In this setting the significance of the United Nations should be evident and accepted."
1993 – Strobe Talbott receives the Norman Cousins Global Governance Award for his 1992 Time article, The Birth of the Global Nation and in appreciation for what he has done "for the cause of global governance." President Clinton writes a letter of congratulation which states:
"Norman Cousins worked for world peace and world government…. Strobe Talbott's lifetime achievements as a voice for global harmony have earned him this recognition… He will be a worthy recipient of the Norman Cousins Global Governance Award. Best wishes… for future success."
Not only does President Clinton use the specific term, "world government," but he also expressly wishes the WFA "future success" in pursuing world federal government. Talbott proudly accepts the award, but says the WFA should have given it to the other nominee, Mikhail Gorbachev.
July 18, 1993 – CFR member and Trilateralist Henry Kissinger writes in the Los Angeles Times concerning NAFTA:
"What Congress will have before it is not a conventional trade agreement but the architecture of a new international system… a first step toward a new world order."
August 23, 1993 – Christopher Hitchens, Socialist friend of Bill Clinton when he was at Oxford University, says in a C-SPAN interview:
"… it is, of course the case that there is a ruling class in this country, and that it has allies internationally."
October 30, 1993 – Washington Post ombudsman Richard Harwood does an op-ed piece about the role of the CFR's media members:
"Their membership is an acknowledgment of their ascension into the American ruling class [where] they do not merely analyze and interpret foreign policy for the United States; they help make it."
January/February, 1994 – The CFR's Foreign Affairs prints an opening article by CFR Senior Fellow Michael Clough in which he writes that the "Wise Men" (e.g. Paul Nitze, Dean Acheson, George Kennan, and John J. McCloy) have:
"assiduously guarded it [American foreign policy] for the past 50 years… They ascended to power during World War II… This was as it should be. National security and the national interest, they argued must transcend the special interests and passions of the people who make up America… How was this small band of Atlantic-minded internationalists able to triumph … Eastern internationalists were able to shape and staff the burgeoning foreign policy institutions… As long as the Cold War endured and nuclear Armageddon seemed only a missile away, the public was willing to tolerate such an undemocratic foreign policy making system."
1994 – In the Human Development Report, published by the UN Development Program, there was a section called "Global Governance For the 21st Century". The administrator for this program was appointed by Bill Clinton. His name is James Gustave Speth. The opening sentence of the report said:
"Mankind's problems can no longer be solved by national government. What is needed is a World Government. This can best be achieved by strengthening the United Nations system."
1995 – The State of the World Forum took place in the fall of this year, sponsored by the Gorbachev Foundation located at the Presidio in San Francisco. Foundation President Jim Garrison chairs the meeting of who's-whos from around the world including Margaret Thatcher, Maurice Strong, George Bush, Mikhail Gorbachev and others. Conversation centers around the oneness of mankind and the coming global government. However, the term "global governance" is now used in place of "new world order" since the latter has become a political liability, being a lightning rod for opponents of global government.
1996 – The United Nations 420-page report Our Global Neighborhood is published. It outlines a plan for "global governance," calling for an international Conference on Global Governance in 1998 for the purpose of submitting to the world the necessary treaties and agreements for ratification by the year 2000.
What Is Up With Those Pentagon Ufo Videos?
ON DECEMBER 17, 2017, a newspaper printed a story titled"Real U.F.O.'s? Pentagon Unit Tried to Know." No, the headline wasn't surrounded by text about post-baby bods and B-listers' secret sorrows. Because it was on the front page of The New York Times.
The article describes a federally funded program that investigated reports of unidentified aerial phenomena (UAPs, the take-me-seriously acronym that includes UFOs). And within the story, the Times embedded videos of two such UAPs.
Although the article was careful not to say that unidentified meant extraterrestrial, the Department of Defense acknowledged the program, and it was easy enough for readers to draw the conclusion that these videos could show alien aircraft. The Times supplemented one of the clips with a first-hand account of a Navy pilot who was sent to investigate "mysterious aircraft" that appeared—poof!—at 80,000 feet, dropped down to 20,000, and then seemed to hover before either leaving radar range or launching straight up. Weird, right?
The discovery, and federal acknowledgement, of a UFO of non-earthly origin would be revelatory—and the Times' scoop seemed to suggest that such a worldview-shifting scenario is at least not not-true. That the videos came courtesy of the Defense Department made it easier for readers to put faith in their validity.
"The video footage, in this case, is what captures people's imagination and is part of what made this case more compelling," says historian Greg Eghigian, a recent NASA and American Historical Association Fellow in Aerospace History.
But there are a few missing links in this narrative chain, links that need to be forged before anyone has enough information to accurately interpret these videos, let alone conclude they even remotely suggest anything extraterrestrial.
But wait, this story broke the news that the DOD had a secret UFO program and had released secret video! That's huge!
Here's what happened. About a decade ago, the Department of Defense inaugurated a UFO program, budgeted at $22 million according to the Times. It went by AATIP, for Advanced Aviation Threat Identification Program, though the Times story refers to it as the Advanced Aerospace Threat Identification Program. Its purpose was to investigate flying foreign weapon threats—ones that exist now or could be developed in the next 40 years. The product of legislation cosponsored by senators Harry Reid of Nevada and Daniel Inouye of Hawaii, the program, according to Pentagon spokesperson Audricia Harris, was primarily executed through a contract with Bigelow Aerospace—a company owned by Reid's constituent and donor Robert Bigelow. (The wealthy businessman, who is best known for his inflatable space habitats, still owns a company called Bigelow Aerospace Advanced Space Studies, which has also researched UFO reports.)
The Pentagon program was run by Luis Elizondo, who told WIRED he took the lead position in 2010. (WIRED was unable to verify that Elizondo worked on AATIP, but Harris does confirm that he worked for the Defense Department.) The AATIP team, Elizondo says, took strange-sighting reports from pilots, as well as associated data like camera footage and radar returns, and tried to match them with known international aircraft signatures. "What we found many times was the fact that the aircraft did not belong to anybody," Elizondo says. Sometimes, he says, the craft displayed behavior the AATIP team couldn't explain.
Elizondo has become a kind of celebrity—in the wider world, arguably, but definitely in the UFO community. This week, those UFO researchers and enthusiasts and skeptics gathered in Fort McDowell, Arizona, for their annual International UFO Congress. And Elizondo, who had brought them closer to the capital-D Disclosure they've long sought, was supposed to be there. Instead, this evening at 6 pm Eastern, the Congress will show a prerecorded interview in which Elizondo will answer submitted questions from the community— "many of the questions that have gone unanswered," according to a press release.
People have been clamoring for those answers—and Elizondo characterizes himself as being all about the answers. He says he wanted, for instance, to speak more publicly about the crafts' non-nationality. "That fact is not something any government or institution should classify in order to keep secret from the people," Elizondo told the Times, and the website linked to his new venture makes reference to the declassification processes the films had to undergo. The Times portrays the program as "shadowy" and possessing "excessive secrecy."
But those are all funny things to say, because it doesn't seem like the Pentagon ever held the program's data or documents that close, and it doesn't seem like the videos in that story ever were classified.
"If they were officially declassified, they would have to have been officially classified," says Nate Jones, director of the Freedom of Information Act Project at the National Security Archive. And a classified video would likely have a marking at least at the beginning and end, even after it was okayed for public consumption. Someone—at the Times, at To The Stars—could have cut those introductory and closing seconds from the video, but why would they do that, when both groups were emphasizing the direct-from-DOD legitimacy of the videos? "It looks very strongly like these weren't released through any proper DOD declassification channels that I've ever seen," says Jones. "I've seen a lot of DOD declassification in response to FOIA, in response to mandatory declassification review, in response to proactive disclosure. And it doesn't look like this."
Here is, perhaps, why: While the details of the program weren't widely known, Harris says that the program files the Pentagon has pored over so far—Pentagon staffers have been reviewing AATIP documentation since around the time the Times story broke—were unclassified.
Of course, there are endless quibbles to be had over classification. Elizondo, for his part, clarified to WIRED that he didn't believe the videos themselves were ever classified: They were just stored on a classified system. Either way, though, it seems that they made their way into the world without the typical release process, which the Department of Defense requires of "all documents that are submitted for official public release."
Information is classified, according to the National Archives, if its improper release would present a national security problem. So why would a secret program looking at aerial anomalies—"aerodynamic vehicles engaged in extreme maneuvers, with unique phenomenology," says Harris—remain unclassified? Sounds like those UAPs weren't so threatening after all.
Well, fine. But the videos were still part of the program, even if they weren't classified. It even says right there: "Courtesy of US Department of Defense."
It's true, that's what the December Times story says about the videos. But there are two important things to know about that credit.
First of all, Harris maintains the Pentagon isn't the source of the videos. "The official who is authorized to release this video on behalf of DOD did not approve the release of this video," she says. She's adamant: "I stand firm that we did not release those videos."
Which means that although the videos may have originated within the DOD, which Harris acknowledges they may have, there's no public proof or Pentagon acknowledgement of their association with AATIP. Of course, perhaps the Pentagon wants it that way. In the 1950s, according to a book by investigative journalist Annie Jacobsen, the CIA's Psychological Strategy Board concluded that the public's potential reaction to UFOs (belief, followed by hysteria) constituted a national security threat. The '50s were a long time ago, but we still enjoy Jell-O salad every so often, so maybe we would still be susceptible to social chaos if we were to learn about flying objects of questionable origin.
And in any case, one of the Times' video credits has since changed. WIRED contacted the Times reporters in late December, asking them to comment on how the paper obtained the videos, and on the Defense Department's denial that it had released them. Reporter Ralph Blumenthal replied on behalf of the three coauthors in early January, "We don't discuss the processes by which we obtain information." But he added, "We have official documents showing the origin of the videos and the process of review provided within the DOD before they were released."
In mid-January, though, the Times changed the caption of the lead video in its story. Both videos still have captions stating they were "released by the Defense Department's Advanced Aerospace Threat Identification Program." But the page now simply says the first video is "by," not "courtesy of," the Department of Defense.
Journalists gonna journalism, though. Of course they're protecting their sources. But I just so happen to know that there's another place that has original video straight from the DOD, and they're up-front about everything.
Ah, you must be talking about To the Stars Academy of Arts and Science.
In case other readers are not already caught up, To the Stars is a company cofounded by former Blink-182 member and longtime paranormal enthusiast Tom DeLonge. The company wants to collect data on unexplained phenomena, maybe even building out tech based on what they observe. Oh, and sell books, movies, music, and merchandise related to To the Stars' efforts.
It also, coincidentally, now employs Luis Elizondo. Elizondo says he wanted to speak about what he says the AATIP team had seen, but he didn't think that was possible from within the Pentagon. So he resigned in October 2017, he says, signing on with To The Stars soon thereafter (although WIRED's FOIA request for Elizondo's resignation letter, which was quoted in the Times, turned up no records, according to the Office of the Secretary of Defense/Joint Staff).
Also coincidentally, To the Stars launched a video-centric site on the same day the Times story came out—carrying the same two fighter-jet clips that appeared with the article. The so-called Community of Interest currently hosts one pilot report and one video interview along with the gun-camera videos—"the first official UAP footage," the page says, "ever released by the USG." (That's the US government, for all you sheeple.)
While the academy's site may make bolder claims than the Times did, that doesn't make those claims more true. The Community of Interest page says the videos come from the Defense Department, have gone through the official declassification review process, and have been approved for public release. Further, it boasts that the academy can prove it with chain-of-custody paperwork. Its two UAP videos, together, have garnered nearly 3 million views on To The Stars' YouTube channel, where the footage begins with on-screen text characterizing the videos as official and released.
Those chain-of-custody files aren't public, but To The Stars did show WIRED some paperwork suggesting that the videos had gone through the Defense Office of Prepublication and Security Review (DOPSR), which is one part of the DOD's document release procedure. DOPSR, says this guide, conducts "security and policy reviews on all documents that are submitted for official public release." "It means that one of the steps for the review of a product has been completed," says the Pentagon's Harris.
But that documentation doesn't actually clear material for release. "An approval from DOPSR does not equate to public release approval," says Harris. To release AATIP videos by the book, someone would have had to coordinate with the Secretary of Defense for Public Affairs. So the videos on the To the Stars don't carry any more weight than the same videos published by the Times.
OK, fine. But those videos are still spooky. If we can't trust the feds or the paperwork, we can trust our own eyes, right?
True, the videos show some weird stuff. But without a clear chain of custody, we can't even know whether they were part of AATIP at all, or trust that they haven't been tampered with.
And a copy of one of the much-touted videos has been online since at least 2007. UFO researcher Isaac Koi (a pseudonym under which he writes about the topic) established that the second video in the Times story, of an event in 2004, appeared online in 2007. Someone posted it on the conspiracy website Above Top Secret, and Koi delved into its origins. The first appearance he could find was on a website for a company called Vision Unlimited—a film production company. An archived 2007 version of vision-unlimited.de confirms that the footage was hosted there back then.
That archival film matches the Times video.1
After all the unclassifications and release-denials, this information shouldn't surprise you. We've pretty clearly established that whatever these videos show, they don't seem important enough for the Pentagon to get in a tizzy over. And while the fact that one of them has shown up online before doesn't prove that they didn't originate with the military, it does call that chain of custody into question. Without official confirmation or available documentation (and more documentation than WIRED saw), you can't be sure what you're viewing is unadulterated footage, and you can't be sure who recorded it first.
To The Stars Academy acknowledges that the 2004 video has existed elsewhere; its explanation is that those incarnations were leaked versions and that theirs is original. But there's no public proof for that statement.
It's true, a Navy pilot named David Fravor did give an account to the Times of his 2004 experience with a UFO, and an unnamed source provided a report in September 2017 of the same events to To The Stars Academy. But squint just a little to see that there's no definitive link between these accounts and that video. The witnesses give a description of an alleged strange event, and the video shows an encounter with a strange object. But without a time and location stamp of some sort, viewers can't know whether the witnesses are actually describing what's in the video. And, beyond that, there's no definitive link between this video and AATIP.
In the end, also, there's no way for the public to know whether, five seconds after the other film ends, the pilots don't discover the "fleet" of crazy flyers wasn't from Finland. Or the Air Force.
Fine, hater. What would it take to make you believe?
In lieu of federal nondenial, or more public paperwork, there should exist hard data—like air traffic control reports, or the radar returns Elizondo mentioned—that could help establish the videos' actualness and officialness, as well as the UAPs' strangeness. If someone—in an aircraft, on the ground, on a ship—sent radio waves up, and they bounced off a flying object, the timing of their return and the way those waves had changed could reveal the object's speed, its distance, and sometimes its shape.
Will To The Stars Academy be releasing those?
Yes, Elizondo says. But how and when and where, he doesn't know.
1 UPDATE 9:45 AM ET, 2/17/2018: This article previously included an interpretation of the text on the Nimitz video display.
Source www.wired.com
Area 51 Secrets & Cover-Ups | Are we the real Aliens and UFO Sightings?
Secrets | For years, the Pentagon has denied it, even when it became publicly known that the infamous 120-kilometer dessert piece of Las Vegas, called Area 51, was a base of the US Armed Forces for some, super secrets and experiments.
According to legends, in that dessert place well guarded by soldiers, secrets UFO experiments were taking place: aliens were studying in an atmosphere of X-Files.
In fact, what is known with certainty is that there were SF weapons, produced with land-based technologies, from the U2 spy plane, the Stealth F-117A to the invisible B2 bomber.
The legend dates from the 1940s when Roswell was spotted with something that looked like a flying saucer. According to the documents, never confirmed by the US government, the bodies of two aliens would have been found in the shell of the aircraft, which would have been transferred and preserved in secret laboratories located within the secret military base.
In 2001, the book called Dreamland appeared in the United States. The author, journalist Phil Patton, promised to provide readers with a detailed report on an American mystery that seemed destined to find no rational explanation.
The title of the book was used by one of the many names used by the US government to define that area located in the western United States in the Nevada desert, covered by an absolute mystery: Dreamland, Area 51, Nevada desert, or more innocent, private troops, "where one of the most sophisticated military bases in the world would be, and where the most advanced technological experiments of the United States would be held to maintain its military supremacy over the rest of the planet.
Highway 375 crosses the state of Nevada, walking along a town called Rachel. It is not far from any place of tourist relevance: dominates the typical silence of the desert, interrupted only by the noise caused by the engine of an airplane or the somewhat sinister presence of an eagle.

Extraterrestrial Highway, Alamo, NV
And yet, every day, hundreds of tourists come here to see the famous post box on a highway and drink something at Little A'Le 'Inn: the alien bar.
The governor of the state of Nevada even baptized the Rachel "Extraterrestrial Highway" route following the numerous "appearances" of alleged "space shuttles" that occurred in the 1990s near the post box used by Klass- tv as the "nada" for the UFO.
In 2009, the area of 20,000 sq. Km was inaccessible, where ufological mythology concealed the evidence of the existence of aliens and their secrets, was photographed by a Russian satellite and the images were sold online (www.terraserver.com) on a site created by Aerial Images, a company that includes Microsoft, Kodak, Digital and a Russian agency.
In the photos, there are neither Martians nor flying discs, but for mysterious passionate, there are many things to see: there are hundreds of edifices, residential areas, tennis courts and baseball, an athletics track and a swimming pool, but also some strange craters, caused by not knowing what.
In fact, more than what we see, I think, it is interesting what is not seen: in the whole area, there is no car, no paved street, and no parking; just a bus, catching on the unpaved paths that disappear among the rocks, all with the thought of an underground secret transport network.
"In that area, secrets projects that are important for national security are developing," was the only information "snapped" by an Air Force spokesman, Goria Cales. This and nothing more.
Area 51 was founded in the early 1950s (so early in the Cold Rabbit) with the approval of President Eisenhower. The US Army had to set up an secret airplane capable of crossing undetected radar controls and reconnaissance on Soviet territory in order to obtain precious information on nuclear weapons and arsenals.
Military Aeronautics benefited from the collaboration of engineer Clarence "Kelly" Johnson, one of the pioneers of US aviation. Johnson has put all his craftsmanship at the disposal of the government and all the resources of his airline company: Lockheed, based in California.

What is Area 51?
Johnson and Area 51 staff developed, in 1954, the prototype of the spy plane baptized. U2. Meanwhile, in order to maintain secrecy on the activities carried out in the base, President Eisenhower signed a decree-law that in fact made the 100-km area of the desert surrounding Groom Lake inexistent.
Eisenhower also authorized the media, increasingly curious about dessert-based operations, to present U2 to the public as a "meteorological plane". In the following years, other prototypes of such planes have been developed in Dreamland Labs.
Sophisticated flight systems such as "A12" and "Blackbird SR-71", which were flying at higher speeds thanks to the use of avant-garde technologies and hi-tech materials.
The interest of the scientific community that gravitates around ufology begins in the late 1980s. In 1989, in particular, the Klass-tv station in Las Vegas broadcasts several interviews of great interest; in one of them, reporter G. Knapp asks live Bob Lazar, a former Area 51 technician, to reveal the contents of certain documents he examined within the military base.
Lazar says it's about aliens, secrets and allegoric photographs and says he can accurately determine the place and time when alien spaceships will return to Area 51. The "appearances" are filmed as expected and expected by the Klass- tv, and in this way, in just a few days, the public interest in the military base of the desert.
Area 51 is thus, for many years, the preferred objective of ufologists around the world, until 1996, when a study led by the Federations of American Scientists seems to finally unravel the mystery.
The initiative, called "Public Eye", provides for the rental of a private satellite for capturing images of the secret area, and the conclusion provided by the scientists is clear: the base serves exclusively for the development of technologically advanced aircraft. Journalists dealing with the "Area 51 case" say the same.
One of them, Bill Sweetman, comments in particular: "The inside of the base is working on the invisibility of the radar. The strength point seems to be the secret space plane, a plane that takes off its own energy and can reach any part of the world in less than half an hour. "

Secret Triangle Aircraft
Dreamland will be in the spotlight, tragically, in the late 1990s, following the death of two former employees of the secret base of the desert.
Attorney J. Turley will be able to reveal at the end of a lengthy lawsuit filed against the US government a disconcerting truth: the investigation, which was fervently desired by former employees in Area 51 and by the mysteriously deceased workers, certifies that within the military zone they experiments were carried out with toxic substances, whose waste was burned inside the base (employees called the toxic smoke "London
The truth, or at least what is known to date, seems to have described Dreamland as a sort of "radioactive waste dump of America" or headquarters of military technology research, rather than a center dedicated to studying the alleged alien life forms.
Witnesses who, after years and years, have decided (or, more precisely, been left by the CIA) to break the silence in 2009, were not "somehow"
Colonel Hugh Slater, commander of the base in 1960,
Edward Lovick, the expert who tested for 30 years radar on some of the most famous planes in the world, including U-2, A-12 OXCART, and F-117,
Kenneth Collins, CIA experimental pilot, decorated with the Silver Cross,
Thornton Barnes, Special Area Area Engineer within Area 51
Harry Martin, responsible for fueling the experimental base aircraft. "Nobody really knew about our existence.
EVEN OUR WIVES DID NOT KNOW WHERE WE WERE GOING WHEN WE LEFT HOME EARLY IN THE MORNING AND WE WERE ONLY RETURNING FRIDAY NIGHT, "THORNTON BARNES SAID.
Barnes, a specialist in radar technology and Soviet MIG hunters, would have been contacted by the CIA and asked to join a pool of experts selected to work on military projects.
As a NASA electronics engineer, he worked on the first X-15 missile, the Apollo space capsule, and the vehicles used by the first astronauts to land and travel to the Moon; within the secret base, worked on the development of the A-12 OXCART, a super-secret recognition aircraft built by Lockheed Corporation.
A project declassified by the CIA from secrets, over 50 years after its completion.
Source: https://www.matrixdisclosure.com
References:
http://www.descopera.ro/
Romanian General Describes Encounter With Reptilian Beings
Romanian general reveals an intriguing story about reptilian beings seen right outside a public area.
There's a conspiracy theory claiming that important political figures worldwide are nothing but disguised reptilian humanoids that secretly govern the unsuspecting human civilization. These allegations are based on several discoveries of huge underground cities in various regions of the globe, but also on local legends, cave paintings and recently an important statement coming from a high rank official.
Retired General Emil Strainu, a key figure of the Romanian army, author of a few interesting books relating facts about humanity's "forbidden history," spoke about a bizarre sighting involving a reptilian-like being present in a public area. He has widely discussed about this unusual meeting at relevant esoteric events throughout the world.
General Strainu strongly believes in the existence of reptilian extraterrestrials hidden in huge underground metropolises, but doesn't want to reveal more on this topic. "I'm not going any further on this subject!" said the General.
To make his unusual story known, he contacted Aryan Hava, author of "Inuaki, the reptilian within me," a two volumes work illustrating known and unknown facts about reptilians. The story describes a peculiar event lived by a good friend of his, who encountered two reptilian creatures near the Retezat Mountains in the Carpathians.
Driving back from a short vacation, the man decided to pull over a nearby gas station to refuel. As he got out of the car, he saw a khaki Hummer with dark windows parked right near the gas station with the engine running. He found this strange, as it was between 5:00 and 5:10 AM, and no one was on the road at that time of day and near the wilderness of the Carpathians.
The man paid for the gas and as he walked back to his SUV, he noticed the front door of the Hammer was opened, moment when he peaked inside out of curiosity and saw a reptilian being covered in green scales and nothing on except a pair of military boots. After the frightening appearance, the man rushed to his car, but not before having another glance at the unusual creature. They made eye contact for a brief moment before he stepped on the gas and ran out of there.
His friend requested to remain anonymous since he's also an influential politician involved in the Romanian state's affairs. After the incident, he went directly to General Strainu and spat out what had just happened. According to the general, the man was extremely credible when he narrated the story. His eyes looked as if telling the truth and he gave many details and possible meanings or misinterpretations. The man was certain of what he saw.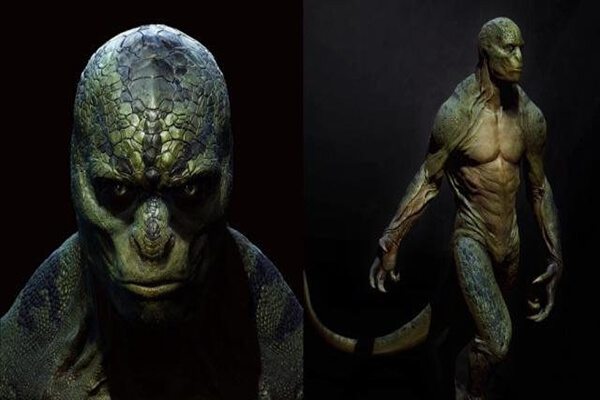 As for General Strainu, we can only trust his word, as an ex-official who had access to numerous classified documents involving out of place archaeological discoveries and events suppressed by the communist state in the past.
Among these imposing achievements, he is Advisor of the Romanian Parliament on unconventional issues and asymmetrical threats, Director of the Special Situation and Research Center on UFOs and Psihotronics, Founder of the Association for the Study of Unidentified Aerospace Phenomenon, and at least as important as those mentioned, author of several esoteric books.
General Emil Strainu remains a trusted source, and his disclosures are well-received in the UFO community. He advocates for people knowing the truth about the real history and about how extraterrestrials govern our species from the shadows. He doesn't go much into details except for the paranormal seminars where he feels free to disclose even more. His reserved attitude adds even more to the credibility of the story.
Are reptilian extraterrestrials among us? If this is really the case, we are going to find out in the future when they'll reveal themselves to us once more.
Source: in5d