Why Did The Vatican Remove 14 Books From The Bible in 1684?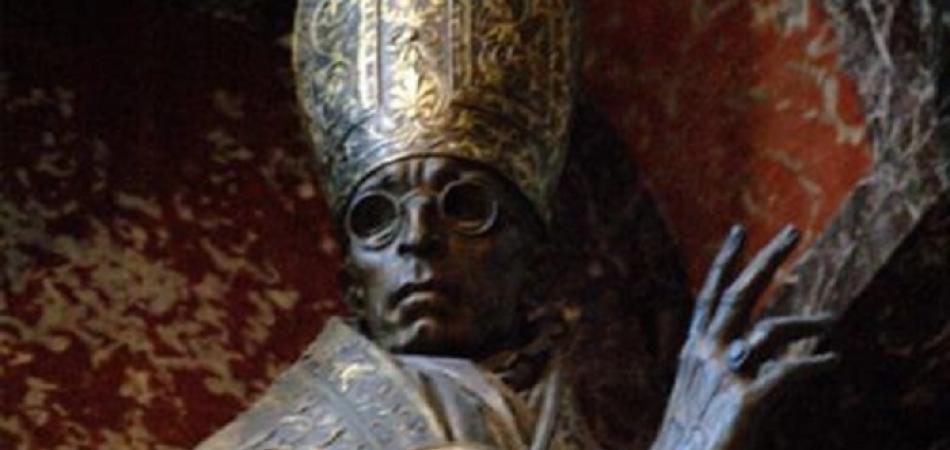 The Vatican church, or the Roman Catholic church, has a long history of corruption and deception. Aside from literally committing acts of outright genocide several centuries ago against the Cathars, to abusing children in more modern times, it is certainly one of the most corrupt organizations in history.
In the year 1611, the Bible was translated from Latin into English. Back then the Bible contained a total of 80 books and the last 14 books, which today have been excluded, made up the end of the Old Testament and were as follows:
In 1684 all of these books were removed from all versions except for a 1611 edition, which was the very first edition translated into English.
In this first edition, you will also actually find that Jesus' name is spelled IESUS and pronounced Yahashua. So why then does everyone continue to call him Jesus, when the letter J did not even being used at the time?
One of these books that is particularly interesting, is the "Wisdom of Solomon". For those who don't know Solomon is one of the most legendary characters in the Bible. He was the son of David and is alleged to be the wisest man that has ever lived. He is painted largely as a benevolent figure. But what you read in this book will make you question everything you were told to believe about him.
Read the following excerpt from "Wisdom of Solomon 2:1-24″:
1 For the ungodly said reasoning with them selves, but not aright, our life is short and tedious and in death of a man there is no remedy: neither was there any man known to have returned from the grave.
2 For we are born at all adventure: and we shall be hereafter as though we had never been: for the breath of our nostrils is as smoke, and the little spark in the moving of our heart
3 Which being extinguished, our body shall be turned into ashes, and our spirit shall vanish as the soft air,
4 And our name shall be forgotten in time, and no man shall have our works in remembrance, and our life shall pass away as the trace of a cloud, and shall be dispersed as a mist, that is driven away, with the beams of the sun, and overcome with the heat thereof.
5 For our time is very shadow that passeth away; and after our end there is no returning: for it is fast sealed, so that no man cometh again.
6 Come on there for let us enjoy the good things that are present: and let us speedily use the creatures like as in youth.
7 Let us fill ourselves with costly wine and ointments: and let no flower of the Spring pass by us.
8 Let us crown ourselves with rosebuds, before they be withered:
9 Let none of us go without his part of our voluptuousness: let us leave tokens of our joyfulness in every place: for this is our portion and our lot is this.
10 Let us oppress the poor righteous man, let us not spare the widow, nor reverence the ancient gray hairs of the aged.
11 Let our strength be the law of justice: for that which is feeble is found to be nothing worth.
12 Therefore let us lie in wait for the righteous; because HE is not of our turn, and HE is clean contrary to our doings. He upbraideth us with our offending of the law, and ojecteth to our infamy the transgression of our education.
13 HE professeth to have the knowledge of the MOST HIGH, and calleth HIS self the child of the LORD.
15 HE is grievous unto us even to behold, for HIS life is not like other men's, HIS ways are of another fashion.
16 We are esteemed of HIM as counterfeits: HE abstaineth from our ways as from filthiness: HE pronounceth the end of the just to be blessed, and maketh HIS boast that GOD is HIS father.
17 Let us see if HIS words be true: and let us prove what shall happen in the end of HIM.
18 For if the just man be the Son of THE MOST HIGH, HE will help HIM and deliver HIM from the hands of HIS enemies.
19 Let us examine HIM with despitefulness, that we may know HIS meekness and prove HIS patience.
20 Let us condemn HIM with a shameful death: for by HIS own mouth HE shall be respected…..
It seems that Solomon was speaking of Jesus. But Jesus was born roughly 900 years after his death. Could he have prophesied Jesus' coming? Let's consider why this could be who Solomon was talking about;
This really disrupts everything we thought we knew. Solomon really and truly sounds evil. He is also alleged to be the wisest man in history.
Interestingly, Solomon is a man who was engulfed in the occult, he worshiped multiple gods and was weak for women. And the famous Temple of Solomon is considered to be the spiritual birthplace of Freemasonry, a movement that is (at the highest levels) associated with pulling the strings of major global events and argued to be the true controlling power of our world.
Whatever is really going on here, we should certainly research it further.
Below you can watch a documentary on the occult knowledge and mastery of King Solomon:

Source: https://www.disclose.tv
Divine Guardian: A Warrior's Magic Shirt
The word talisman refers in its widest sense to an object made to protect the owner, to avert the power of evil, and promote well-being. Talismanic objects in various cultures belong to realm of magic and made in many different forms and sizes some were even worn as clothing like the shirt.
Islamic tradition
The history of talismanic shirts goes back a very, very long way. The prophet Joseph (Yusuf in Arabic) is believed to have owned one that protected him from hardship and evil. It is even credited with performing miracles – as when it restored the vision of Joseph's father Jacob (Ya'qub in Arabic), following an instruction recorded in the Qur'an, Surah Yusuf (XII, verse 93):
اذْهَبُواْ بِقَمِيصِي هَـذَا فَأَلْقُوهُ عَلَى وَجْهِ أَبِي يَأْتِ بَصِيرًا وَأْتُونِي بِأَهْلِكُمْ أَجْمَعِينَ
"Take this, my shirt, and cast it over the face of my father; he will become seeing. And bring me your family, all together."
Though talismanic shirts were used as protection from disease, famine, difficult child birth, sudden death, and the unpredictability of travel, it is believed that the majority of these shirts were meant for use in battle. Particular verses from the Qur'an that refer to victory were commonly inscribed on shirts worn under armour – the word of God was intended to protect the owner while they fought.
Four distinctive types of Islamic talismanic shirts have been identified: Ottoman, Safavid, Mughal (Indian) and West African –none of which can be dated to earlier than the 15th century. Each group has its own unique stylistic approach to the shape of the garments and the talismanic formulas used, as well as the design of the illumination.
Ottoman culture
The tradition of talismanic shirts – known as the Ottoman magic shirts- dates from Turkey's shamanist past. Back then, the shirts, engraved with geographical designs, were believed to protect the person who wore them against diseases and enemies.
With Islam, the geographical designs became verses from Quran and the "talismanic shirts" entered the Ottoman Palace, to be mostly worn by crown princes, to protect them from the wrath of their brothers and contenders to the throne or to assure they had plenty of offspring to ensure their line of blood continued.
By comparison to how accurate curators can sometimes be about the making of these incredible shirts, their function is far more debatable. Unfortunately, there are very few sources that discuss or even mention the use of these objects. One source, written in the 1530's in Istanbul, describes a shirt made by a holy man in Mecca through which neither bullets nor swords could penetrate. That shirt was commissioned for the Ottoman Sultan Suleiman the Magnificent (1520—1527) by his wife Hürrem Sultan, and still survives to this day. It is housed in the Topkapı Palace Museum in Istanbul.
The Talismanic Shirt was worn by the Ottoman Sultan, Suleiman the Magnificent (1520—1527) under his armor at the Mohacs Battle and during other military confrontations. It was prepared by the head (or court) astrologer (Münecimbashi) according to his time of birth and contains the Al-Fath (Victory) Sura and other Suras of the Koran. (Image Source)
Another Topkapı shirt was commissioned for Cem Sultan (d.1495), son of Sultan Mehmed II, and includes not only the exact date and time at which the construction of the shirt was begun, (30 March 1477, Tuesday, 12:36pm, the Sun in 19 degrees Aries), but also the exact date and time it was finished (29 March 1480, Sunday 3:57am, the Sun in 19 degrees Aries). Topkapı's dated example gives an unusually accurate idea of how time consuming the production of such garments could be – three years to complete a single shirt.
Slavic culture
In ancient Slavic culture it was common to have a talismanic shirt – tight fitting garment, worn as a sort of armour. It was supposed to hold back diseases and the evil eye and protect from enemies on the battlefield.
Traditional Slavic warrior shirts featured magic symbols and some amulets could be stitched or embroidered directly to onto the collar, sleeves and the bottom part.
Left: Sketch of Slavic male ritual shirt. Right: Sketch of Slavic male warrior shirt (Image Source)
Usually the decoration was made in red pattern represented a "fire-line". Main spiritual protecting element of warrior shirt was so called "shield" rectangular piece, outlined with a different colour, in the top front of the shirt. Containing some special symbols it believed to possess strong protective powers.
Viking Age
During the Viking Age there were so called berserkers (or "berserks") super skilled  Norse warriors who are primarily reported in Icelandic sagas to have fought in a trance-like fury, a characteristic which later gave rise to the English word "berserk." They are said to be possessed by the spirit's of the animals they worshipped, at the times, Berserkers join up with the regular Vikings to fight alongside them for unknown reason, they are said to jump into the battle without any fear or hesitation and were ready to slaughter anyone who stands in their way.
An engraving of an image shown on a Vendel era bronze plate discovered in Öland, Sweden. Depicted are a berserker about to decapitate his enemy on the right and Oden on the left. Oden's famous characters markers are not present.
Interesting fact that these warriors would often go into battle without mail coats, wearing instead a kind of shirt or coat (serkr) made from the pelt of a bear (ber-). The bear was one of the animals representing Odin, and by wearing such a pelt the warriors sought to gain the strength of a bear and the favour of Odin.
This expression berserk most likely arose from their reputed habit of wearing a kind of shirt or coat (serkr) made from the pelt of a bear (ber-) during battle. The bear was one of the animals representing Odin (Odin is a widely revered god in Norse mythology), and by wearing such a pelt the warriors sought to gain the strength of a bear and the favor of Odin.
The bear-warrior symbolism survived to this day in the form of the bearskin caps worn by the guards of the Danish and British monarchs, the Royal Life Guards and the Queen's Guard.
The Little Known History of the Tarot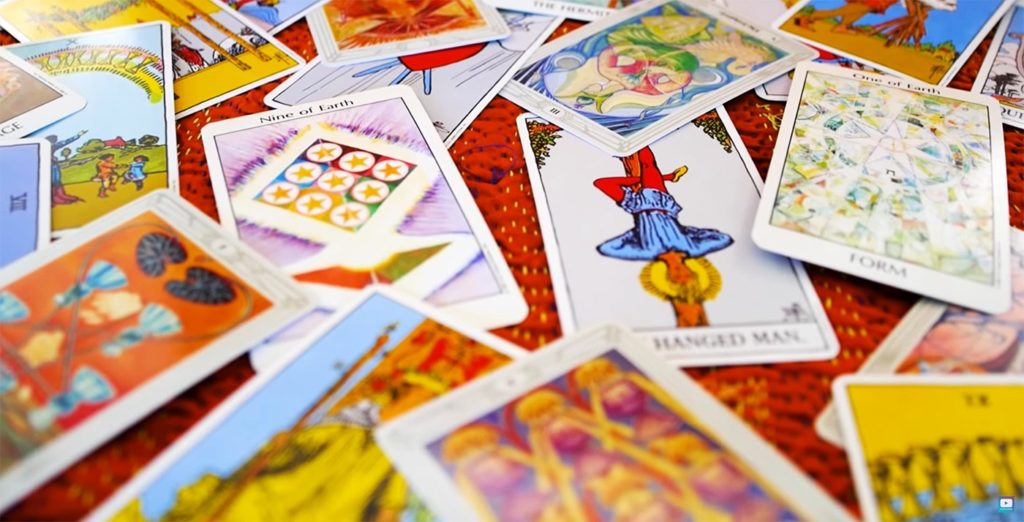 In recent years there's been a huge upswing of interest in the Tarot, the card-divination technique that is often claimed to have truly ancient roots, dating back to ancient Egypt (or, for some, even 'Atlantean' times). And with the surge of interest in the Tarot there's also been a massive expansion in the number of decks available – in recent years here on the Grail we've mentioned a Twin Peaks-themed deck as well the wonderful 'Ghetto Tarot'.
For those newcomers interested in the Tarot who are confused about its origins, and as to which of the many available decks is 'genuine', or at least which is the best to start with, Gaia have produced a fantastic short introductory video (embedded below).
The video consults with our good friend Mitch Horowitz, who has written on many occult traditions (including a piece on the Ouija in our Darklore anthology) and also has been involved in a separate video introduction to the Ouija board, so it's a good common sense view of an esoteric tradition that has certainly generated plenty of speculative theories over the years.
Throughout its history, tarot has has been associated with various ancient mystery schools and esoteric ideologies. However, evidence points to a deck of cards that wasn't used exclusively for fortune telling until centuries after its creation. Occult historian and author Mitch Horowitz sheds some light on how this powerful tool transitioned from an early version of bridge to a mystical divination tool.

SOURCE:
It's Not Just Valhalla Where The Fallen Vikings Go
Folkvangr (interpreted from Old Norse to mean 'field of the people', 'field of the warriors', or 'field of the hosts') is among a few places where the deceased could go to their afterlife in Norse mythology. This area or meadow is thought to be the domain of Freyja, a Vanir, who's among the most prominent goddesses in Norse mythology. In addition, it turned into a home for the goddess' specially selected Viking warriors following their earthly demise.
References to Folkvangr are in literary sources such as the Prose Edda and the Poetic Edda, both of which are believed to have been compiled around the 13th century AD.
Freyja's Domain
Folkvangr is believed to be ruled over by the goddess Freyja. In Norse mythology, Freyja was a Vanir, the daughter of Njord, and the twin sister of Freyr. She was regarded to be an important goddess, and had power over love, beauty, and fertility.
Some have speculated that Freyja evolved from an earlier pagan Germanic goddess, Frija, and that during this process, she was split from another goddess called Frigg, the wife of Odin, and the'Queen of the Æsir'. This may be said to further strengthen the significance of Freyja in the Norse belief system.
In any case, the Norse believed that Folkvangr was the home of Freyja. This is one of the four homes owned by goddesses, the others being Fensalir (where Frigg dwells), Helheim (the realm of Hel), and Thrymheim (the abode of Skadi after her father's death).
Hel and the dog Garm. Hel is a Norse goddess overseeing another of the realms of the afterlife, Helheim.
Folkvangr vs Valhalla
According to Norse mythology, there are several different places where the souls of the dead may go to in the afterlife. The three main ones are as follows, Helheim (meaning 'home of the goddess Hel'), Valhalla (meaning'Hall of the Fallen'), and Folkvangr. Whilst the souls of those who died of either old age or disease would be received in Helheim, those who were slain in battle would travel either to Valhalla or Folkvangr.
Viking army in battle.
According to some sources, Freyja was given the right to select half of the warriors who were slain in battle. The souls of these fallen warriors would be taken to Folkvangr. The other half of the dead warriors would be taken by Odin to Valhalla. Others, however, have speculated that Valhalla was reserved for leaders, Folkvangr was the place where the souls of ordinary warriors would end up in.
References to Folkvangr
Reference to the home of Freyja can be found in the Poetic Edda, specifically in the poem Grimnismol (which translates as 'The Ballad of Grminir'). In this poem, Odin, disguised as Grminir (meaning'Hooded / Masked One), journeys to the home of King Geirröth as a part of a bet with his spouse.
Frigg claimed the king was an inhospitable figure and could torture his guests when he believed that too many were coming to him. Odin disregarded this as a lie, made a wager with Frigg, and visited Geirröth in disguise. One of Frigg's maid-servants was sent to the king to warn him of a traveling magician who had been arriving to bewitch him. Thus, when Odin came, Geirröth had him tortured placing him between two fires, in order to make him speak.
'Odin' (1893) by Georg von Rosen.
After eight days, the king's son, Agnar, brought him a horn to drink from, after which the god disclosed his identity to the boy. It had been during his address to Agnar which Odin mentions Folkvangr, which can be as follows:
"The ninth is Folkvang, where Freyja decrees

Who shall have seats in the hall;
The half of the dead each day does she choose,
And half does Othin have. "
Ultimately, it may be noted that some other reference to Folkvangr can be found in Gylfaginning (which translates as 'The Beguiling of Gylfi'), a book from the Prose Edda.   Folkvangr is described in this work in precisely the exact same fashion as the Grimnismol. Nevertheless, this source adds that Freyja has a great hall called Sessrúmnir (meaning 'Seat Room') at Folkvangr.