A conference with an extraordinary theme will be held at the Vatican on February 12: The Universe and Possible Encounters with Other Civilizations.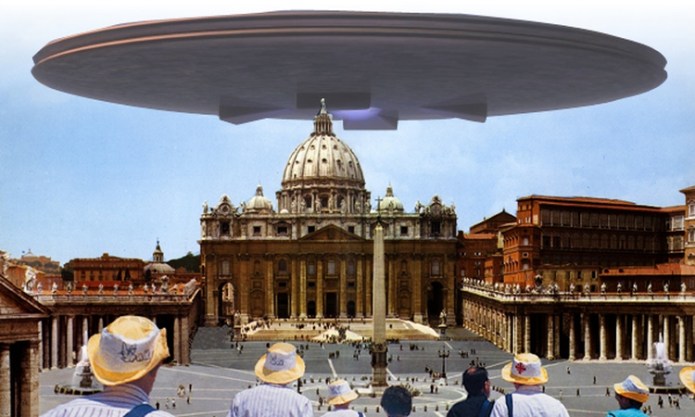 As is known, Catholicism represents one of the most important religious currents in the world, it has an ancient and modern cultural heritage.
Accumulated information from several centuries suggests that UFO students know that this organization knows more than it needs to recognize encounters with alien races and the existence of unknown flying objects.
From 2 March 2020, the Vatican will allow several researchers from various countries to access information from the end of Pope Pius XII's pontificate, that is, from 1958 to the present day.
The Vatican is considered one of the most important centers of historical collection in the world. It has about 150 thousand documents, 650 different files in an extension of 85 linear kilometers of shelves, which are said to allow to know 8 centuries of history.
Everything suggests that there may be an opening for the revelation of the existence of extraterrestrial life in the universe and, possibly, be in our world.
On February 12, the conference will be held under the title: The Universe and Possible Encounters with Other Civilizations, sponsored by Nazionale Ufological Center, an Italian organization that has members related to the Vatican and the Italian government.
It will be presented by Vladimiro Bibolotti, a freelance journalist, aware of the UFO phenomenon since 1975, and a member of this Center since 1995, of which he was president until 2019.
Bibolotti has an experience that accredits him as a specialist in ufology. He also has connections that connect him to the Vatican.
Bibolotti mentioned in 2014 that:
"if massive contact occurs or the existence of extraterrestrial life is revealed, all religions would have to join new scenarios, in addition to creating another worldview".
This Center is related to the organization founded by Tom DeLonge, who participated in the public release of US Navy UFO videos.
In 2019, the UFO phenomenon was marked by the recognition of American agencies, which are taking a new turn in their knowledge.
Within the clergy, what is related to the UFO phenomenon is considered strange and denied, but supposedly they would be changing their irreducible positions.
Of course, ufology and the Vatican have more in common than we want to recognize, and everything suggests that some answers can be found in their archives.
Perhaps this opening can be significant so that, once and for all, it is established that we are not alone in the universe.