Vampires and Poltergeists
In around 1890, a dead man named Andilaveris was menacing villagers in Messaria, on the Greek island of Kythnos. We are told that 'sometimes he would even make his way into a house, he would sit down at table, he would eat like a hungry giant and drink like a fish, and then when he had gorged his fill of wine and swallowed all the dainties he pleased, he used to amuse himself by smashing the plates and the glasses, by clattering the pots and the pans, howling horribly all the while like a mad werewolf'.
Andilaveris sounds remarkably like a typical poltergeist: noisy, boisterous, energetic, and destructive. Yet the villagers themselves understood him to be a revenant or vrykolakas: a very close cousin to the vampire. All across vampire territory, from at least 1591 to 1923, people in Greece, Romania, the Ukraine, Bulgaria, Croatia, Poland and Germany were terrorised by vampires which behaved like poltergeists. Outbreaks could last for months, and included violent noises, strange lights, apparitions, untraceable smells, severe and sometimes fatal beatings, along with the familiar smashing and disorder in one or more households. Although British cases are rare, one may well have occurred in Drakelow, Staffordshire, around the twelfth century. Here revenants stalked, 'often in the form of bears or dogs or some other animal, and would batter on the doors and walls of the houses and call out to the occupants to come and join them'.
Just what was happening here? Remarkably, it looks as if many such tales were true. Vampires themselves were not real. But fear of them certainly was – so much so that some people's terror left them temporarily mute or paralysed, and occasionally even killed them. In these last cases, the cause was what has since been termed 'voodoo death' – a kind of terminal shutdown of the body, catalysed by a mixture of intense fear and magical belief. In vampire country, people's collective terror also did something else. Simply: it caused poltergeist phenomena to occur. It was terror which catalysed these uncanny, seemingly impossible phenomena. The incidents themselves were real, even if the supposed cause was not.
It has long been recognised that in numerous well-documented poltergeist incidents the phenomena centre on one human agent. They are usually young, often pubescent. They have very often suffered nervous or emotional trauma, and phenomena can either follow them from one house to another, or stop when they leave the affected place. There is good reason to think that poltergeist phenomena are a kind of safety valve for dangerous personal energies which release, dramatically, after sufficient internal build-up. This impression of an agent who carries poltergeist activity has been seen in Stockwell, London, in 1772, Amherst, Nova Scotia, in 1877-8, in Illinois in 1957, and in the case of Tina Resch, in Ohio in 2004.
What does this tell us about the vampire poltergeist? First, it suggests that for a long time poltergeist outbreaks were caused by supernatural terror, rather than personal trauma. Second, we find that where many 'ordinary' poltergeist cases centre on just one agent, vampire poltergeists fed on the collective terror which so viciously spiralled out of control in a small town or village. Thirdly: if this destructive energy really has a human source, we should expect the violence to stop when appropriate rituals have been performed. And this seems to be what happened: when the vampire was burned, staked or decapitated, people expected the problem to stop. And because these rituals calmed their fears, the problem often did go away.
Abundant evidence shows us that vampire fear was very real, although vampires themselves were not. And much of this evidence also suggests that poltergeists are in fact real, having been the underlying constant in tales of vampires, fairies, ghosts, demons and witches.  The simple but ironic advice is: do not be afraid…
Ghost hunter told how to summon spirits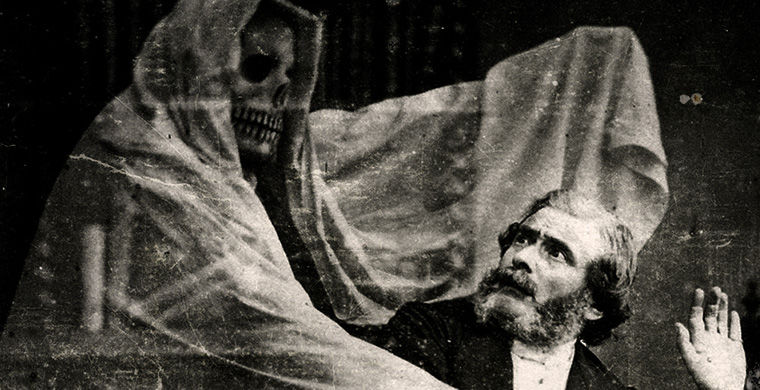 A ghost hunter explained how to summon ghosts and when is the best time to do it according to The Daily Star.
Jade Capasso explores hotels, inns, historical places to allegedly reveal the spirits and ghosts that are present in them. She shares her discoveries on the YouTube channel Ghost Club Paranormal. The girl is sure that you can also talk with spirits.
The 28-year-old ghost hunter is confident that you can talk to ghosts and spirits using a voice recorder. A particularly good time for this, according to her, is the eve of All Saints' Day – Halloween.
"I think there is more activity during Halloween. More people believe in the other world, "she said.
She recalled that Halloween pumpkin is an invariable attribute and symbol of the holiday. People decorate their home with funny, scary, and sometimes even terrifying faces.
"I'm sure there will be more sessions and many will use Ouija boards," she says.
To connect with the "other world", you can go to a famous haunted place, says Kapassa. She also recommends checking your home for ghosts.
To hear a ghost, the girl recommends using special equipment. 
After all, ghosts, she said, emit sounds at ultra-low frequencies that are not perceived by the human ear. You can hear them, as she notes, only on audio recordings.
The girl says that you need to leave the digital voice recorder in a room where paranormal activity is observed all night, or ask questions and wait for an answer.
"Ask questions, and who knows, you might hear a disembodied voice answering you," says Jade.
According to her, there is no need to rush, because the spirits must be given enough time to respond.
"You probably won't hear them in real time. But if you listen to the recording, you might hear someone from the underworld, "she said.
A photographer took a picture of an old house, but did not know that a woman lived there. No wonder – you can only see it in the photo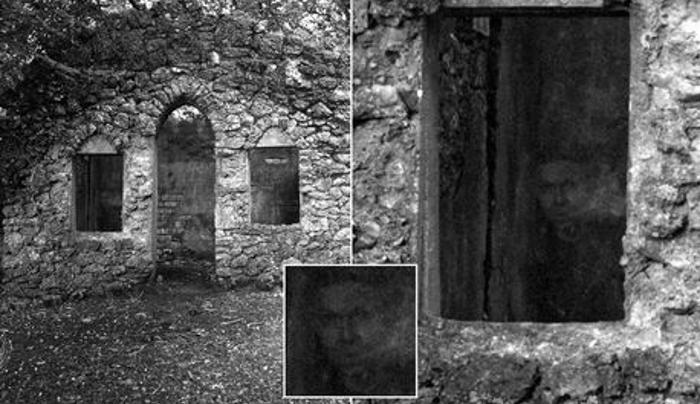 A Scottish resident took a photo of an abandoned building, and then could not believe his eyes when he looked at the finished photograph. From there the woman's face was looking at him, but the man is sure: there was no one in the ruins of the house. Finding an explanation for what he saw was not easy.
A photographer from Scotland, who wished to remain anonymous, decided to arrange an unusual photo session, Unilad writes.
His choice fell on several abandoned buildings that are located in one of the parks in the North Ayrshire region. After taking a couple of pictures, he went to the studio to print them, and then looked at the finished result.
Mysticism often happens in abandoned buildings , and the case with a man was no exception. In one photo, the Scotsman saw the ghostly silhouette of a woman looking at him from a window. However, the man assures that there was no one in the building, and he was alone in the ruins.
During the shooting, I did not feel anything unusual or anything otherworldly.
Despite the fact that the woman's face looks intimidating, he is glad that he managed to capture it. Moreover, the hero of the story shared the frame with all friends who adore mysticism and riddles.
I'm happy that I was able to capture something that looks like a ghost. I am even proud to be able to show photos to people who love riddles.
Many people, according to the photographer, are inclined to believe that this is a ghost, who love to talk to children so much, although the author of the picture himself is in no hurry to draw conclusions. He even looked at the frame under a microscope, but never came to the truth.
You can, of course, speculate, but the human brain makes us see familiar traits everywhere, especially if we look at them long enough.
Moreover, the photographer, according to him, does not really believe in ghosts and other mystical phenomena.
I don't like the term paranormal. As for ghosts, I don't know if they exist. I don't even know how to define them. What is it? Energy?
Camera recorded an extraneous movement in Massachusetts. And this sight is not for the faint-hearted
A Redditt user with the nickname grandslammer0891 from Mansfield, Massachusetts, posted a video from security cameras at a friend's house, which scared him and left users in disbelief.
The author of the video explained that his friend left home by the end of August, leaving four huskies in the care of a friend. He usually visited them during the daytime.
One day the owner of the apartment received a notification in the middle of the night that the camera recorded some kind of extraneous movement. At that time there were only dogs in the house.
The video captured the kitchen and part of the living room. A dog is lying on the sofa in the right corner, and you can trace the turns of the head by its ears. When her ears turn to the left, then in the dark you can see the transparent figure of a moving person.
The video puzzled users and caused a mixed reaction from them. Some could not find an explanation for what they saw and panicked slightly. The dog's head turns towards the ghost, which suggests that it also noticed the apparition.
"What is it, I saw it … with my own eyes. Does anyone else see this? Because it seems to me that I definitely saw something wrong. No no".
Others decided that a man had walked past the window on the right, and his shadow flashed on the left in the headlights. Some users even believe that a live person got into the frame.
"I hope your buddy has a gun. There was a real intruder. "
Some readers agreed that the ghost video is quite plausible, since Massachusetts is full of ghosts.