US vs Russia: 'Group-Thinking' the World into a New War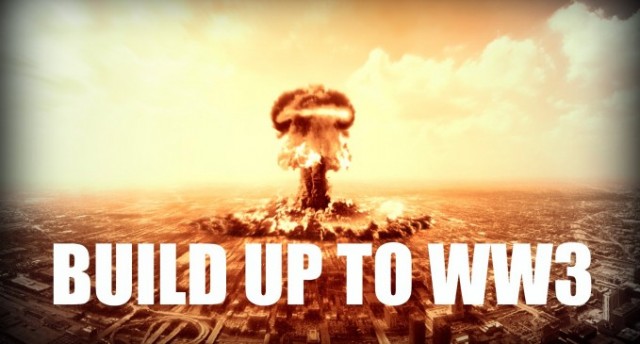 If you wonder how the lethal "group think" on Iraq took shape in 2002, you might want to study what's happening today with Ukraine. A misguided consensus has grabbed hold of Official Washington and has pulled in everyone who "matters" and tossed out almost anyone who disagrees.
Part of the problem, in both cases, has been that neocon propagandists understand that in the modern American media the personal is the political, that is, you don't deal with the larger context of a dispute, you make it about some easily demonized figure. So, instead of understanding the complexities of Iraq, you focus on the unsavory Saddam Hussein.
Vladimir Putin lays a wreath at Russia's Tomb of the Unknown Soldier.
This approach has been part of the neocon playbook at least since the 1980s when many of today's leading neocons – such as Elliott Abrams and Robert Kagan – were entering government and cut their teeth as propagandists for the Reagan administration. Back then, the game was to put, say, Nicaragua's President Daniel Ortega into the demon suit, with accusations about him wearing "designer glasses." Later, it was Panamanian dictator Manuel Noriega and then, of course, Saddam Hussein.
Instead of Americans coming to grips with the painful history of Central America, where the U.S. government has caused much of the violence and dysfunction, or in Iraq, where Western nations don't have clean hands either, the story was made personal – about the demonized leader – and anyone who provided a fuller context was denounced as an "Ortega apologist" or a "Noriega apologist" or a "Saddam apologist."
So, American skeptics were silenced and the U.S. government got to do what it wanted without serious debate. In Iraq, for instance, the American people would have benefited from a thorough airing of the complexities of Iraqi society – such as the sectarian divide between Sunni and Shiite – and the potential risks of invading under the dubious rationale of WMD.
But there was no thorough debate about anything: not about international law that held "aggressive war" to be "the supreme international crime"; not about the difficulty of putting a shattered Iraq back together after an invasion; not even about the doubts within the U.S. intelligence community about whether Iraq possessed usable WMD and whether Hussein had any ties to al-Qaeda.
All the American people heard was that Saddam Hussein was "a bad guy" and it was America's right and duty to get rid of "bad guys" who supposedly had dangerous WMDs that they might share with other "bad guys." To say that this simplistic argument was an insult to a modern democracy would be an understatement, but the propaganda worked because almost no one in the mainstream press or in academia or in politics dared speak out.
Those who could have made a difference feared for their careers – and they were "right" to have those fears, at least in the sense that it was much safer, career-wise, to run with the herd than to stand in the way. Even after the Iraq War had turned into an unmitigated disaster with horrific repercussions reaching to the present, the U.S. political/media establishment undertook no serious effort to impose accountability.
Almost no one who joined in the Iraq "group think" was punished. It turns out that there truly is safety in numbers. Many of those exact same people are still around holding down the same powerful jobs as if nothing horrible had happened in Iraq. Their pontifications still are featured on the most influential opinion pages in American journalism, with the New York Times' Thomas L. Friedman a perfect example.
Though Friedman has been wrong again and again, he is still regarded as perhaps the preeminent foreign policy pundit in the U.S. media. Which brings us to the issue of Ukraine and Russia.
A New Cold War
From the start of the Ukraine crisis in fall 2013, the New York Times, the Washington Post and virtually every mainstream U.S. news outlet have behaved as dishonestly as they did during the run-up to war with Iraq. Objectivity and other principles of journalism have been thrown out the window. The larger context of both Ukrainian politics and Russia's role has been ignored.
Again, it's all been about demonized "bad guys" – in this case, Ukraine's elected President Viktor Yanukovych and Russia's elected President Vladimir Putin – versus the "pro-Western good guys" who are deemed model democrats even as they collaborated with neo-Nazis to overthrow a constitutional order.
Again, the political is made personal: Yanukovych had a pricy sauna in his mansion; Putin rides a horse shirtless and doesn't favor gay rights. So, if you raise questions about U.S. support for last year's coup in Ukraine, you somehow must favor pricy saunas, riding shirtless and holding bigoted opinions about gays.
Anyone who dares protest the unrelentingly one-sided coverage is deemed a "Putin apologist" or a "stooge of Moscow." So, most Americans – in a position to influence public knowledge but who want to stay employable – stay silent, just as they did during the Iraq War stampede.
One of the ugly but sadly typical cases relates to Russia scholar Stephen F. Cohen, who has been denounced by some of the usual neocon suspects for deviating from the "group think" that blames the entire Ukraine crisis on Putin. The New Republic, which has gotten pretty much every major issue wrong during my 37 years in Washington, smeared Cohen as "Putin's American toady."
And, if you think that Cohen's fellow scholars are more tolerant of a well-argued dissent, the Association for Slavic, East European and Eurasian Studies further proved that deviation from the "group think" on Ukraine is not to be tolerated.
The academic group spurned a fellowship program, which it had solicited from Cohen's wife, Katrina vanden Heuvel, because the program's title included Cohen's name. "It's no secret that there were swirling controversies surrounding Professor Cohen," Stephen Hanson, the group's president, told the New York Times.
In a protest letter to the group, Cohen called this action "a political decision that creates serious doubts about the organization's commitment to First Amendment rights and academic freedom." He also noted that young scholars in the field have expressed fear for their professional futures if they break from the herd.
He mentioned the story of one young woman scholar who dropped off a panel to avoid risking her career in case she said something that could be deemed sympathetic to Russia.
Cohen noted, too, that even established foreign policy figures, ex-National Security Advisor Zbigniew Brzezinski and former Secretary of State Henry Kissinger, have been accused in the Washington Post of "advocating that the West appease Russia," with the notion of "appeasement" meant "to be disqualifying, chilling, censorious." (Kissinger had objected to the comparison of Putin to Hitler as unfounded.)
In other words, as the United States rushes into a new Cold War with Russia, we are seeing the makings of a new McCarthyism, challenging the patriotism of anyone who doesn't get into line. But this conformity of thought presents a serious threat to U.S. national security and even the future of the planet.
It may seem clever for some New Republic blogger or a Washington Post writer to insult anyone who doesn't accept the over-the-top propaganda on Russia and Ukraine – much as they did to people who objected to the rush to war in Iraq – but a military clash with nuclear-armed Russia is a crisis of a much greater magnitude.
Botching Russia
Professor Cohen has been one of the few scholars who was right in criticizing Official Washington's earlier "group think" about post-Soviet Russia, a reckless and mindless approach that laid the groundwork for today's confrontation.
To understand why Russians are so alarmed by U.S. and NATO meddling in Ukraine, you have to go back to those days after the Soviet Union collapsed in 1991. Instead of working with the Russians to transition carefully from a communist system to a pluralistic, capitalist one, the U.S. prescription was "shock therapy."
As American "free market" experts descended on Moscow during the pliant regime of Boris Yeltsin, well-connected Russian thieves and their U.S. compatriots plundered the country's wealth, creating a handful of billionaire "oligarchs" and leaving millions upon millions of Russians in a state of near starvation, with a collapse in life expectancy rarely seen in a country not at war.
Yet, despite the desperation of the masses, American journalists and pundits hailed the "democratic reform" underway in Russia with glowing accounts of how glittering life could be in the shiny new hotels, restaurants and bars of Moscow. Complaints about the suffering of average Russians were dismissed as the grumblings of losers who failed to appreciate the economic wonders that lay ahead.
As recounted in his 2001 book, Failed Crusade, Cohen correctly describes this fantastical reporting as journalistic "malpractice" that left the American people misinformed about the on-the-ground reality in Russia. The widespread suffering led Vladimir Putin, who succeeded Yeltsin, to pull back on the wholesale privatization, to punish some oligarchs and to restore some of the social safety net.
Though the U.S. mainstream media portrays Putin as essentially a tyrant, his elections and approval numbers indicate that he commands broad popular support, in part, because he stood up to some oligarchs (though he still worked with others). Yet, Official Washington continues to portray oligarchs whom Putin jailed as innocent victims of a tyrant's revenge.
Last October, after Putin pardoned one jailed oligarch Mikhail Khodorkovsky, neocon Freedom House sponsored a Washington dinner in his honor, hailing him as one of Russia's political heroes. "I have to say I'm impressed by him," declared Freedom House President David Kramer. "But he's still figuring out how he can make a difference."
New York Times writer Peter Baker fairly swooned at Khodorkovsky's presence. "If anything, he seemed stronger and deeper than before" prison, Baker wrote. "The notion of prison as cleansing the soul and ennobling the spirit is a powerful motif in Russian literature."
Yet, even Khodorkovsky, who is now in his early 50s, acknowledged that he "grew up in Russia's emerging Wild West capitalism to take advantage of what he now says was a corrupt privatization system," Baker reported.
In other words, Khodorkovsky was admitting that he obtained his vast wealth through a corrupt process, though by referring to it as the "Wild West" Baker made the adventure seem quite dashing and even admirable when, in reality, Khodorkovsky was a key figure in the plunder of Russia that impoverished millions of his countrymen and sent many to early graves.
In the 1990s, Professor Cohen was one of the few scholars with the courage to challenge the prevailing boosterism for Russia's "shock therapy." He noted even then the danger of mistaken "conventional wisdom" and how it strangles original thought and necessary skepticism.
"Much as Russia scholars prefer consensus, even orthodoxy, to dissent, most journalists, one of them tells us, are 'devoted to group-think' and 'see the world through a set of standard templates,'" wrote Cohen. "For them to break with 'standard templates' requires not only introspection but retrospection, which also is not a characteristic of either profession."
A Plodding Pundit
Arguably, no one in journalism proves that point better than New York Times columnist Friedman, who is at best a pedestrian thinker plodding somewhere near the front of the herd. But Friedman's access to millions of readers on the New York Times op-ed page makes him an important figure in consolidating the "group think" no matter how askew it is from reality.
Friedman played a key role in lining up many Americans behind the invasion of Iraq and is doing the same in the current march of folly into a new Cold War with Russia, including now a hot war on Russia's Ukrainian border. In one typically mindless but inflammatory column, entitled "Czar Putin's Next Moves," Friedman decided it was time to buy into the trendy analogy of likening Putin to Hitler.
"Last March, former Secretary of State Hillary Clinton was quoted as saying that Russian President Vladimir Putin's attack on Ukraine, supposedly in defense of Russian-speakers there, was just like 'what Hitler did back in the '30s' — using ethnic Germans to justify his invasion of neighboring lands. At the time, I thought such a comparison was over the top. I don't think so anymore."
Though Friedman was writing from Zurich apparently without direct knowledge of what is happening in Ukraine, he wrote as if he were on the front lines: "Putin's use of Russian troops wearing uniforms without insignia to invade Ukraine and to covertly buttress Ukrainian rebels bought and paid for by Moscow — all disguised by a web of lies that would have made Nazi propagandist Joseph Goebbels blush and all for the purpose of destroying Ukraine's reform movement before it can create a democratic model that might appeal to Russians more than Putin's kleptocracy — is the ugliest geopolitical mugging happening in the world today.
"Ukraine matters — more than the war in Iraq against the Islamic State, a.k.a., ISIS. It is still not clear that most of our allies in the war against ISIS share our values. That conflict has a big tribal and sectarian element. It is unmistakably clear, though, that Ukraine's reformers in its newly elected government and Parliament — who are struggling to get free of Russia's orbit and become part of the European Union's market and democratic community — do share our values. If Putin the Thug gets away with crushing Ukraine's new democratic experiment and unilaterally redrawing the borders of Europe, every pro-Western country around Russia will be in danger."
If Friedman wished to show any balance – which he clearly didn't – he might have noted that Goebbels would actually be quite proud of the fact that some of Hitler's modern-day followers are at the forefront of the fight for Ukrainian "reform," dispatched by those Kiev "reformers" to spearhead the nasty slaughter of ethnic Russians in eastern Ukraine.
But references to those inconvenient neo-Nazis, who also spearheaded the coup last February ousting President Yanukovych, are essentially verboten in the U.S. mainstream media. So, is any reference to the fact that eastern Ukrainians have legitimate grievances with the Kiev authorities who ousted Yanukovych who had been elected with strong support from eastern Ukraine.
But in the mainstream American "group think," the people of eastern Ukraine are simply "bought and paid for by Moscow" – all the better to feel good about slaughtering them. [See Consortiumnews.com's "Seeing No Neo-Nazi Militias in Ukraine."]
We're also not supposed to mention that there was a coup in Ukraine, as the New York Times told us earlier this month. It was just white-hat "reformers" bringing more U.S.-sponsored good government to Ukraine. [See Consortiumnews.com's "NYT Still Pretends No Coup in Ukraine."]
In his column, without any sense of irony or awareness, Friedman glowingly quotes Natalie Jaresko, Ukraine's new finance minister (leaving out that Jaresko is a newly minted Ukrainian citizen, an ex-American diplomat and investment banker with her own history of "kleptocracy.")
Friedman quotes Jaresko's stirring words: "Putin fears a Ukraine that demands to live and wants to live and insists on living on European values — with a robust civil society and freedom of speech and religion [and] with a system of values the Ukrainian people have chosen and laid down their lives for."
However, as I noted in December, Jaresko headed a U.S. government-funded investment project for Ukraine that involved substantial insider dealings, including $1 million-plus fees to a management company that she also controlled.
Jaresko served as president and chief executive officer of Western NIS Enterprise Fund (WNISEF), which was created by the U.S. Agency for International Development with $150 million to spur business activity in Ukraine. She also was cofounder and managing partner of Horizon Capital which managed WNISEF's investments at a rate of 2 to 2.5 percent of committed capital, fees exceeding $1 million in recent years, according to WNISEF's 2012 annual report.
In the 2012 report, the section on "related party transactions" covered some two pages and included not only the management fees to Jaresko's Horizon Capital ($1,037,603 in 2011 and $1,023,689 in 2012) but also WNISEF's co-investments in projects with the Emerging Europe Growth Fund [EEGF], where Jaresko was founding partner and chief executive officer. Jaresko's Horizon Capital also managed EEGF.
From 2007 to 2011, WNISEF co-invested $4.25 million with EEGF in Kerameya LLC, a Ukrainian brick manufacturer, and WNISEF sold EEGF 15.63 percent of Moldova's Fincombank for $5 million, the report said. It also listed extensive exchanges of personnel and equipment between WNISEF and Horizon Capital.
Though it's difficult for an outsider to ascertain the relative merits of these insider deals, they involved potential conflicts of interest between a U.S.-taxpayer-funded entity and a private company that Jaresko controlled.
Based on the data from WNISEF's 2012 annual report, it also appeared that the U.S. taxpayers had lost about one-third of their investment in WNISEF, with the fund's balance at $98,074,030, compared to the initial U.S. government grant of $150 million. [See Consortiumnews.com's "Ukraine's Made-in-USA Finance Minister."]
In other words, there is another side of the Ukraine story, a darker reality that Friedman and the rest of the mainstream media don't want you to know. They want to shut out alternative information and lead you into another conflict, much as they did in Iraq.
But Friedman is right about one thing: "Ukraine matters." And he's even right that Ukraine matters more than the butchery that's continuing in Iraq.
But Friedman is wrong about why. Ukraine matters more because he and the other "group thinkers," who turned Iraq into today's slaughterhouse, are just as blind to the reality of the U.S. military confronting Russia over Ukraine, except in the Ukraine case, both sides have nuclear weapons.
VIA pontiactribune
Why some US preachers think that "Antichrist will come from Russia"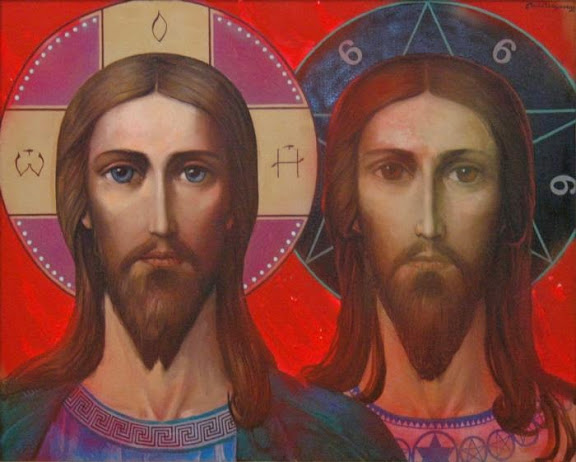 The USSR was perceived by wide sections of American society not only as a geopolitical, but also a sacred enemy, which was reflected in Ronald Reagan's speech to evangelicals in 1983, when the American president dubbed the Soviet Union an evil empire.
The restructuring and subsequent disintegration of the Soviet state softened the perception of Russia in many religious communities, but the country's activity in the Middle East revived old eschatological concepts based on a peculiar interpretation of the Bible.
The interpretation of scripture continues to give some Christian activists in the United States a pretext for detecting apocalyptic threats from Russia. As the modern writer and evangelist Joel Rosenberg states, the collapse of the USSR does not mean the death of the Russian bear, but "Ezekiel gives a clear understanding that he is in hibernation and will soon return with revenge."
Ezekiel's prophecy
A negative assessment of the USSR among American religious communities has always been based not only on Soviet atheism and destruction of churches, but also on the biblical prophecy of Ezekiel. In accordance with this prediction, "in the last years" the ruler Gog from the northern land of Magog will invade Israel with the Persians, Ethiopians and Libyans, as well as with the wars of Homer and the "House of Fogarma".
The wrath of God will fall on the invaders, and a great shock will happen in the land of Israel: all living beings will "tremble" and "mountains will fall, and cliffs will fall, and all walls will fall to the ground." However, the invaders will be defeated after "all-sinking rain, stone hail, fire and brimstone" hit them: Gog and his troops will perish, and God will send fire to the land of the invading ruler.
All this, according to the prophecy, will happen to the glory of the Lord. It is noteworthy that in the New Testament the words Gog and Magog designate pagan tribes that will go to battle with the people of God.
The events from the Old Testament book of Ezekiel were subsequently associated by theologians with the Antichrist and the last judgment. According to the blessed Augustine, Gog represents the enemies of the church, and Magog personifies the devil.
What does Russia have to do with it?
Nevertheless, the allegorical interpretation of the concepts from the prophecy of Ezekiel was never the only one, as early as the 1st century AD the historian Josephus Flavius ​​identified the people of Magog with the Scythians. Later, many readings of the Old Testament words appeared, which were attributed by researchers to different peoples living north of Israel.
The reason for Magog's connection with Russia was the 1st verse of the 39th chapter of the book of Ezekiel, in which Gog is called the prince of Rosha (which is consonant with Russia), Meshech and Tubala (Tubala). There are no capital letters in Hebrew, which is why Bible translators often had to deal with ambiguous situations. The word "rosh" was given the meaning of a proper name only by the Greeks, while representatives of the Latin faith most often understood it as the adjective "main".
It was this word that caused the binding of Ezekiel's prophecy to Russia. At the same time, in the Bible of King James, which Protestants consider canonical, Gog is called "the supreme prince of Meshech and Tubal."
This version of the Holy Scripture is considered the official one for the English language and is most widespread in the United States, therefore it is very strange when American Christian activists resort to the Greek translation when interpreting Ezekiel.
Freaks and speculators
There is no state church in the United States, and religious policy contributes to the emergence of a wide variety of spiritual communities, which is why Christian denominations are widespread in the country – organizations that are intermediate between the church and the sect. Most often, the preachers of these particular associations declare that Russia is connected with the Antichrist.
Thus, the official website of The Family International movement claims that Russia is Magog, and Meshekh and Tubal are Moscow and Tobolsk. According to supporters of such views, domestic support for Syria could lead to an invasion of Israel, which would mean the fulfillment of Ezekiel's prophecy. The founder of the religious movement Koinonia House, Chuck Missler, who announced the beginning of the apocalypse on January 1, 2000, believes that Russia will attack Israel together with Turkey, which will withdraw from NATO.
Joel Rosenberg, mentioned above, interprets the book of Ezekiel as a prediction of Russia's invasion of the holy land together with Muslim countries, first of all, with Iran, which in the Old Testament is understood as Persians. Typically, people who claim such things have a reputation in the United States as either eccentric or religious speculators.
Each on a different path
Throughout the history of Christianity, many social groups that called themselves adherents of the truth of the faith created their own Antichrist, which, according to the Bible, is covered with good ideas. The Protestants, including Martin Luther and John Calvin, considered the Popes to be his incarnation, the Russian Old Believers considered Peter I in this capacity.
The Bible, in isolation from its canonical reading, provides opportunities for a varied interpretation of reality, not only because of the imagery and volume, but also because of the complexity of translation from ancient Hebrew, which fell out of use in the 2nd century AD.
Everyone is waiting for the beginning of the Apocalypse from the New Year while an Israeli mystic warns of a "new plague" approaching
On the eve of each coming New Year, all newspapers, magazines and other media resources have always been engaged in promising predictions for the next 365 days. Nothing, of course, never came true, but it was like a tradition: astrologers and political scientists provide forecasts, and the people listen to them. Then, after a couple of months, everything that was promised evaporates and after another ten months, the cycle repeats again.
This went on from year to year, for many years – even from the era when there was no television. However, in 2020, something like that has changed and now, on the eve of the New Year, the tabloids are racing with each other to spread predictions about the End of the World. Some refer to Nostradamus, others to someone else there, but everything promises a noble star – chips, aliens, war, zombies, cataclysms and so on.
We don't know how it will be with the war and cataclysms, but something has clearly changed in the mass consciousness – after all, newspapers write what the public reads.
Against this apocalyptic background, the editorial office of israel365news stands out well – they have always concentrated more on the signs of the End of the World. And now, in the approach of 2021, the Editorial Board sat down there, summed up the balance and found that at least ten, the main signs of rounding off the current civilization cycle have come true.
We will not retell everything in great detail, since we devoted separate material to each moment at one time or another, but when these new phenomena add up to, as it were, one, this is also a kind of event.
There are many new phenomena: frequent rains over Israel, as a result – the desalination of the Dead Sea and the appearance of fish there; the widespread outbreak of locusts, whose population in some places has increased by 8,000 times; the "plague" epidemic, the role of which today is obviously played by COVID-19; an increase in seismic activity in Israel, which indicates an imminent earthquake of great strength, which will be a harbinger of the war between Gog and Magog, which will enter an active phase. The most important thing though is the elections.
The coalition in Israel has collapsed, and the fourth elections, according to the prophecy, will not happen – the Messiah will come to Israel.
It is possible that everything will happen exactly as the rabbis say, perhaps the rabbis are wrong, but let's see what happened in October-December in Saudi Arabia:
الصحراء وقت المطر بعيون المبدعين
تصوير أبو فيصل البداح pic.twitter.com/mtp4K2Mjd7

— البيئة والطبيعة (@Abdull_Alorini) December 27, 2020
https://twitter.com/ghtaan4/status/1339452983705268225?ref_src=twsrc%5Etfw
Here in this video there are a lot of from the muddy lands ,lakes and marsh ensue the pouring rain in North Saudi Arabia Kingdom, especially Hafar Albatain City. pic.twitter.com/OCn6ZqNeHd

— A.S.S.Alenezi (@atallahsa20) December 9, 2020
It has been raining since October, turning deserts into seas, and not for the first time or year. The result is a radical change in the landscape:
https://twitter.com/saleh_alazzaz/status/1317126143292678146?ref_src=twsrc%5Etfw
The problem is that the Quran says:
"The Day of Judgment will not come until the Arab land is again transformed into pastures, along which rivers flow "
This is exactly what is being observed now.
At the same time, many other large and small signs of the imminent Doomsday have come true: the spread of printing and books, the construction of high houses, the acceleration of time, the fall in morals, and so on.
After all this, the so-called "Camel Battle" should happen, when two large Muslim countries collide with each other. Then the invasion of the tribes of Yajuj (Gogi) and Majuj (Magogi) will begin. And then – the Middle East will crack in half, and in the literal sense, after which water will rush into some of the holes, and smoke and fire will fall from others. In general terms, the Koran writes about it this way:
"The sun will be twisted, the mountains will move and the stars will fall, the seas will blaze, the sky will be pulled back, Paradise will be brought closer and Hell will be kindled."
In general, it is rather surprising that Islamic mystics speak about the End of the World exactly the same as mystics in Israel. There is also an exact same picture of the Apocalypse in Christian sources – both ancient and modern. There cannot be so many coincidences out of the blue. Moreover, the main coincidence is that all three religions write about the sudden arrival of all this. The Koran tells about this moment as follows:
"… you will not have time to eat a piece of bread, make a bargain, a deal or drink milked camel milk."
As experienced military people say, a real war always begins suddenly. With the End of the World, it will also be, obviously, approximately the same. That is, it is impossible for mortals to predict the exact date, so all that remains is to wait for the fulfillment of other, the final signs.
Israeli prophet warns of approaching "new plague"
israel365news.com, in the material of December 23, posted some small forecasts with reference to the new sermon of the mystical rabbi Nir Ben Artzi.
Ben Artzi has a number of confirmed predictions, the main of which is a pandemic, which he guessed month after month and even described a little in the most general terms. Also, Ben Artzi has predictions and less, predictions, so to speak, local, concerning the events in Syria.
So, when the Russian military began to hastily deploy unparalleled S-300 systems in Syria in large numbers, everyone in Israel became terribly nervous. But the rabbi reassured the people that these missiles would not threaten the Jews in any way. Although the generals of the Russian Federation on TV argued the opposite – somehow miraculously not a single Russian missile flew into any Israeli plane.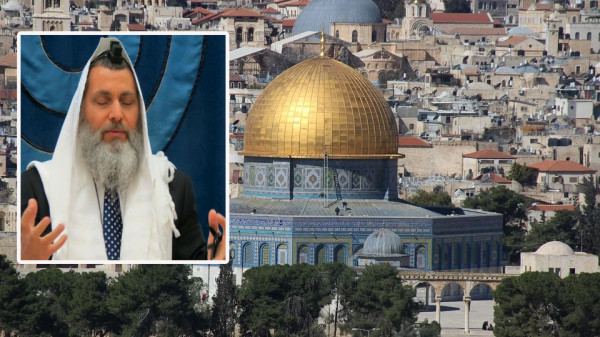 Further, as we all remember, the Iranians were indignant about the non-firing missiles and said that Russian missiles were bad and that "we will put our own." Since December last year, Tehran began to carry these miraculous missiles to Syria and civilians in Israel again got scared and again came to the rabbi for advice. To this, Rabbi Rabbi Ben Artzi only quoted Psalm 37:15:
"Their sword will enter their own heart, and their bows will break."
As soon as the rabbi said this, a streak of misfortunes fell on the valiant Iranian missilemen – the missiles began to explode either at the start, sometimes during transportation, and sometimes even at the plant.
This summer, when the pandemic seems to have calmed down a bit, Ben Artzi promised a second wave. Moreover, he promised not for the fall, as everyone was wanging, but said that at the end of December a new strain would come and wild blockages would begin. As you can see, everything happened exactly as he predicted, so the words of the mystic about the next plague should be taken into account. He said the following about this plague in a recent sermon:
"There is an epidemic of plague in the world now, but very soon there will be another epidemic. This is because God wants to change humanity into a different species. "
According to the rabbi, the new epidemic will be much worse than what we are now seeing, it will sweep in a wave across the United States and Russia, so Ben Artzi urged the Jews of these countries to urgently go to Israel, for only there will be salvation, especially since the next stage, according to rabbi, there will be the coming of the Messiah.
Of course, the words of the rabbi about "changing people into a different species" are not very clear, which should probably be understood somehow in the context of the whole sermon, but israel365news does not cite the whole sermon. Nevertheless, one thing is clear: if you believe Ben Artzi (and we wouldn't believe a mystic with such a reputation) – the world is waiting for some new disease, against which even coronavirus may seem like a children's matinee.
However, whatever the reputation of Ben Artzi, any new prophecy should be compared with the words of other mystics. Oddly enough, other mystics, for example, the famous Polish parapsychologist Krzysztof Jackowski, say almost the same thing, that is, the adventures with the plague for the next three months will be tough.
50,000 earthquakes in Antarctica and mysterious trumpet sounds in the sky. What's next?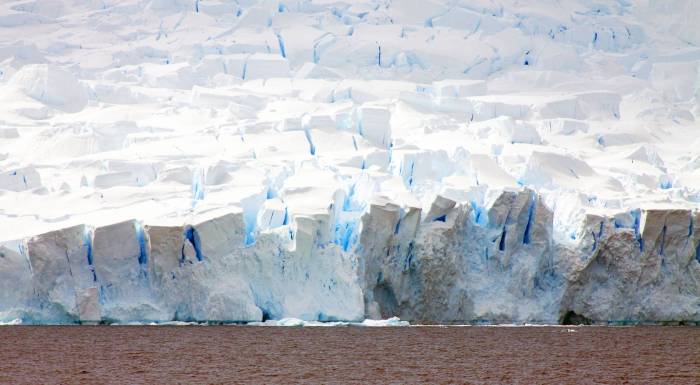 According to Strange Sounds, there are a lot of weird things going on in Antarctica right now. While unusual radiation from space comes to the surface of the continent, more than 50,000 tremors have rocked Antarctica since late August! Scientists have never seen such an impressive surge in seismic activity.
Large magnitude 6.0 earthquakes, as well as thousands of other small earthquakes, have been recorded in Bransfield Strait, a 60-mile (96 km) oceanic channel between the South Shetland Islands and the Antarctic Peninsula.
Although there are several tectonic plates under this strait and earthquakes there should be by definition, nevertheless, according to the University of Chile, the last three months have been anomalous.
"Most of the seismicity was concentrated at the beginning of the sequence, mainly in September, with more than a thousand earthquakes a day," the center said.
Earthquakes have become so frequent that the strait itself, once expanding in width at a rate of about 7-8 mm (0.30 inches) per year, is now expanding 15 cm (6 inches) per year. "This is a 20-fold increase … which suggests that right now … the Shetland Islands are increasingly separating from the Antarctic Peninsula," says Sergio Barrientos, director of the Chilean seismic agency.
There is still no definite answer to this geological phenomenon. However, there are several hypotheses that help explain everything, and the first of them is volcanic activity under water. As shown on the map, Bransfield Strait contains volcanoes and volcanic regions.
Moreover, it is known that many volcanoes are buried under thousands of meters of ice in Antarctica itself and may be one of the reasons for the sharp melting of ice on the white continent.
Also, earthquakes can be associated with the separation of icebergs. When large icebergs break off, they sometimes cause serious earthquakes, which are then recorded by seismometers around the world.
Finally, earthquakes can be caused by the destruction of bottom gas hydrates and the subsequent release of methane. In particular, in the McMurdo Strait in the Ross Sea just 6 months ago, just such a phenomenon was discovered and documented.
The fact that a pole shift is coming, the flooding of continents and the reformatting of geographical maps of mysticism have been warning the public for about a hundred years. However, geological processes are rather slow relative to the life time of cockroaches crawling along the lithosphere, so neither Casey nor other prophets have a special total faith in people. At best, people think that everything predicted by Casey will happen in three hundred years, in some unknown year and for their lifetime.
But, as the gaining strength of the earthquakes in Antarctica show, the reformatting of the land is already a matter of the very near future. 50,000 earthquakes in three months is an abnormally high number.
Mysterious trumpet sounds in the sky
As strangesounds.org again reports, citing Australian television broadcasts, on December 15, 2020, Sydney residents were slightly frightened when the so-called "trumpet sounds" shook the city in the middle of the night. The strangesounds.org record does not give, nevertheless, what at stake is understandable – these strange sounds are heard by people all over the world.
Weymouth, Dorset in South West England, December 16:
Alaska, December 6-9:
Texas, December 6-9:
Virginia, November 17:
In general, all these rumbles, although absolutely incomprehensible, nevertheless, are as if familiar. However, in the second half of 2020, something new appeared:
Unfortunately, it is quite difficult to search for such videos on the Internet and their purpose here is purely illustratative, nevertheless, televisions around the world give a detailed description of its scale: India, USA, USA .
In the cited links to news broadcasts, numerous obvious ones tell how they witnessed incomprehensible "booms" in the sky. And everything is like on a video: somewhere, something bangs from above so that alarms are triggered and even spark wires, the police come to the scene, ride around the blocks – but they never find anything. At the same time, either at the moment of these "booms", or some time before / after in this or that area, people heard the same trumpet sounds.
The main theory of the "trumpets of the Apocalypse" has always been traditionally seismic – these noises were associated either with deformation of rock layers, or with steam emissions into some underground cavity, which at that moment was buzzing like a musical organ. However, it is now very likely that the booms and rumbles are related by some kind of correlation. Not always, of course, something buzzes in the sky and then bangs there, but the geography of messages is correlated.
In addition, reports of UFO sightings correlate with all this. So, recently in the state of New Jersey quite a lot of "little flying saucers" have been seen, and in New York – in general, there is a 300% increase in the number of observations compared to 2018. The "booms" are also reported from there – the city of Osuigo, where the surveillance camera recorded a mysterious roar, is located somewhere in this area. Therefore, most likely most of the unexplained noises are still of some kind of atmospheric rather than lithospheric origin.
And, most likely, these rumbles and booms are not natural, but represent some kind of noises generated by alien ships (or other creatures that pretend to be aliens). But what is the reason for such an increase in strange atmospheric sounds? Hardly anyone knows the answer to this question, but judging by various medieval sources, it promises little good.
So, as chroniclers write, from Roman to Chinese, before all sorts of wars, cataclysms and other adventures for the kingdoms, people certainly watched some gods on fiery carts that galloped over the clouds with bright light and roar. Therefore, it is obvious that something like the fall of Rome or the disappearance of another Chinese kingdom is being planned now.